Raksha Bandhan is a special day in India where brothers and sisters celebrate the bond they share. The festivals involve lavish celebrations with family. However, festivals are no fun without a bit of glitz and glam. If you're looking for Raksha Bandhan decoration ideas at home that will prepare you for the upcoming holiday, here are some Raksha Bandhan decoration ideas that are easy and economical:
#1: Start Off With a Raksha Bandhan Thali Decoration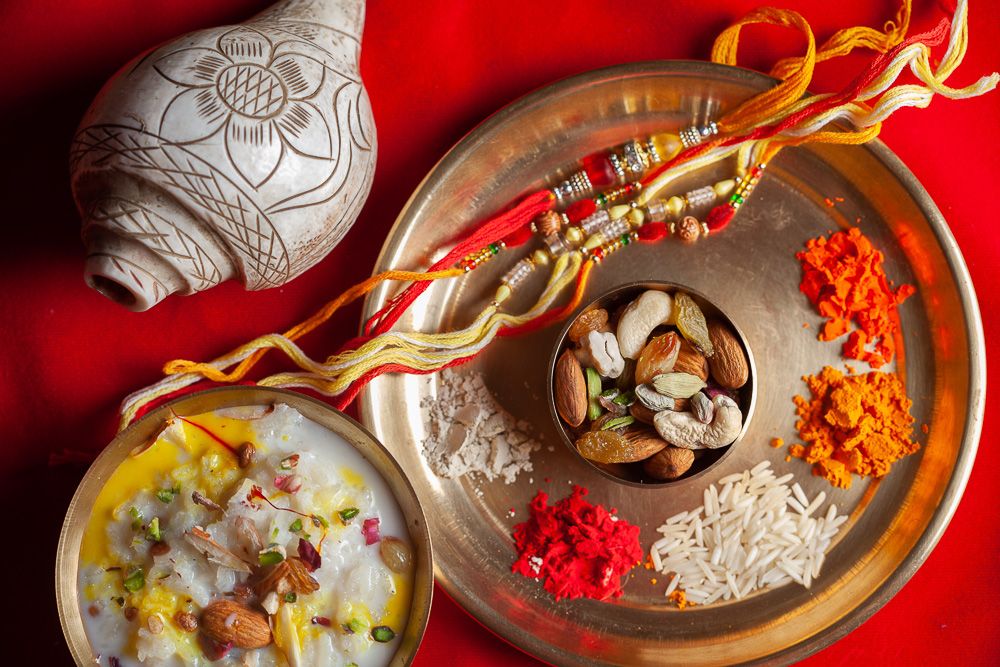 Raksha Bandhan thali decoration has been quite the norm for some years now. No Raksha bandhan decoration ideas are complete without this one making it to the list. The easiest way to decorate your thali is to paint it. Use vibrant colours to make an eye-catchy design. You can even amp it up with beads, mirrors or petals. Here is a list of essentials your thali should not miss:
A paste of lime and turmeric
Rice grains
Diyas
Sweets
Water
Incense sticks
A beautiful rakhi
#2: Hang Colourful Torans or Garlands on the Main Door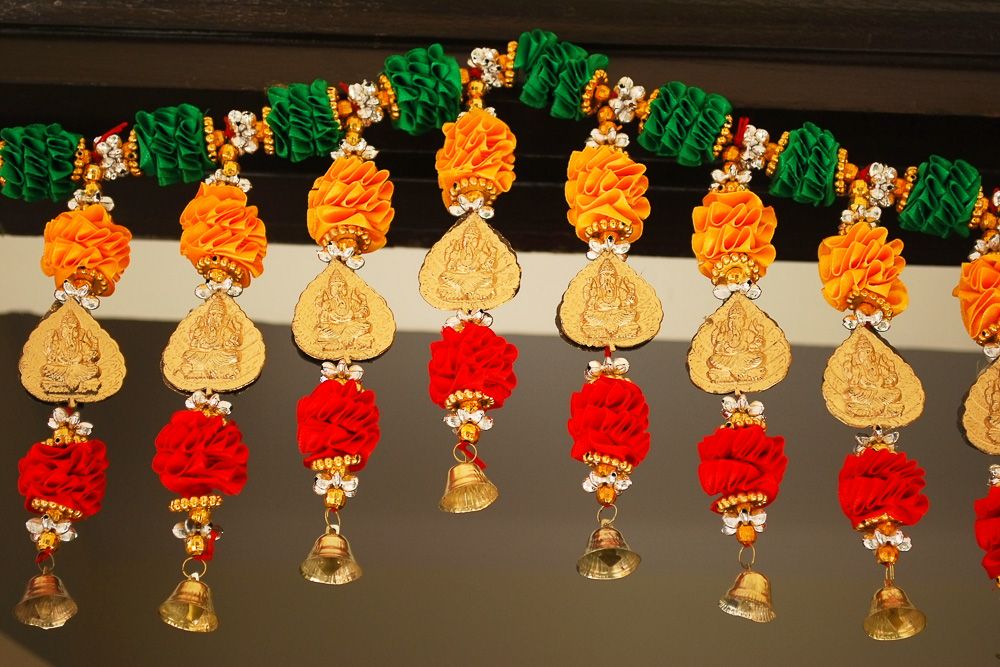 A toran is an easy sight in most Indian homes. Jazz up an ordinary toran with flowers or beads and hang it on your main door. In fact, you can make a toran easily at home or even buy one from your local market. If you are running really short on time, bring some genda phool garlands and fashion them as torans for your front door.
#3: Make a Rangoli As Part of Raksha Bandhan Decoration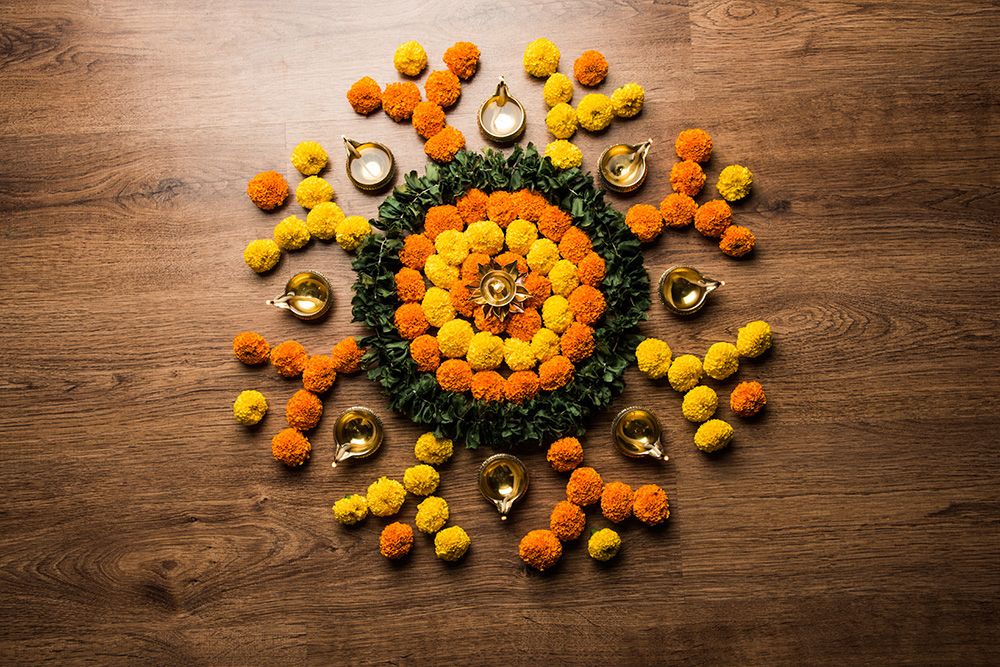 It's time to fetch your leftover colours from Holi and create a masterpiece on the ground. Rangolis are a vibrant addition to your Raksha Bandhan decoration ideas. If you do not have a lot of time to spare, you can easily opt for a flower rangoli which is easier to make and less messy.
#4: Dress the Temple As a Part of Raksha Bandhan Decoration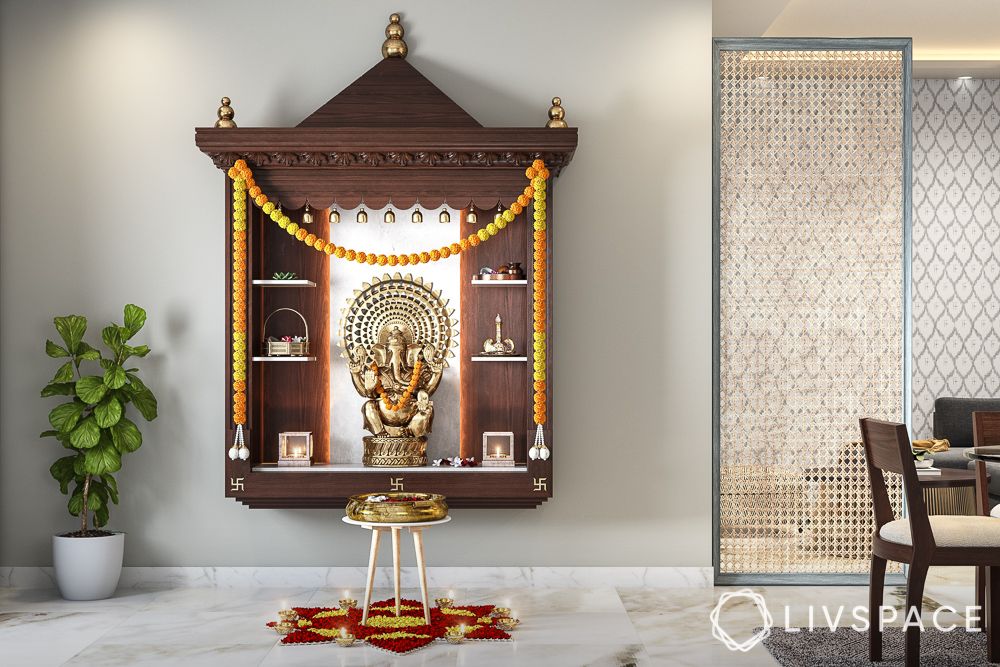 Festivals symbolise a fresh start. Thus, it makes sense to clean the house before your guests arrive. Start with the pooja room. After cleaning and mopping the floor, bring in fresh flowers, incense sticks and diyas to adorn your pooja room. You can also make a small rangoli here to add more colour to the room.
#5: Bring Out Some Lights in the Hall for Raksha Bandhan Decoration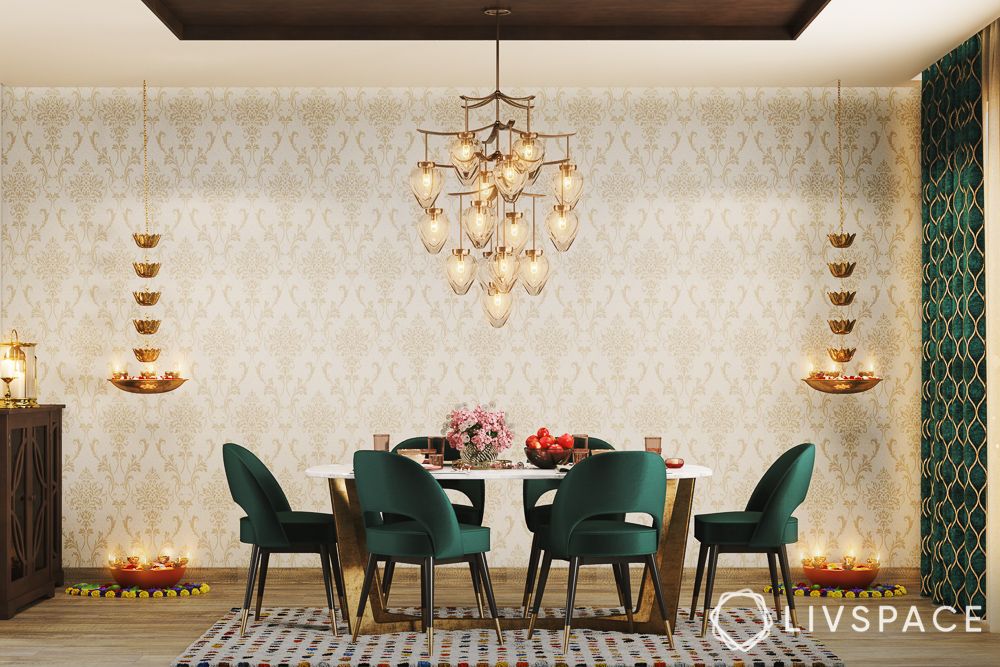 Now that the pooja room decoration is off the list, let us move on to make the living room brighter. Bring in all the help you have! We would need candles, LED lights, diyas and fairy lights. You can easily make DIY floating diyas and flower bowls. Or, you can even hang up your tea lights as a part of Raksha Bandhan decoration ideas. Get a string of fairy lights and enjoy the ambient lighting!
#6: Showcase Your Vintage Decor Collection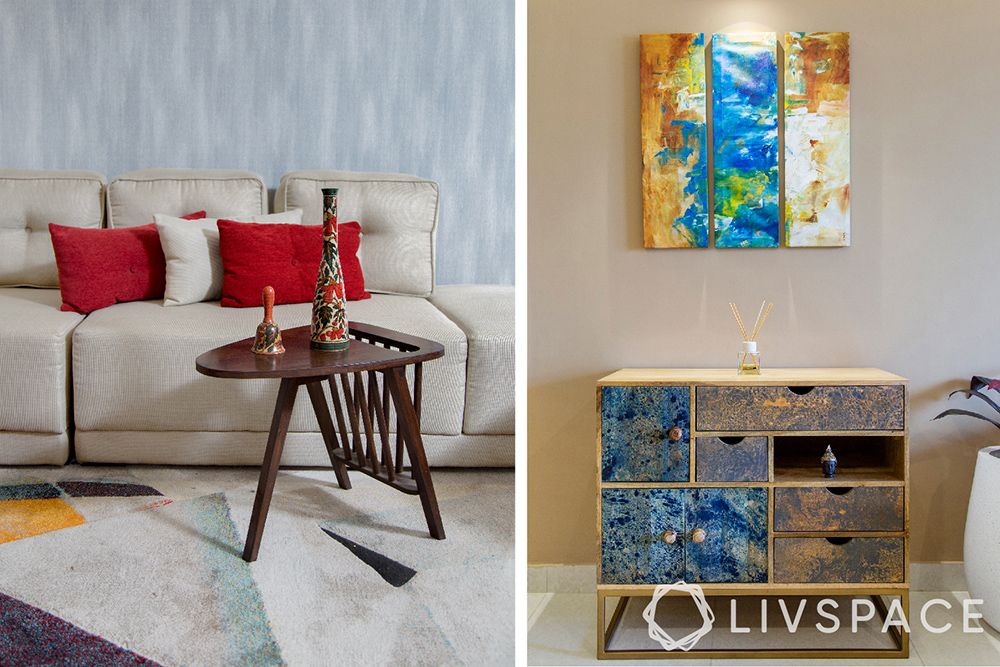 Give your home a desi touch instantly with vintage artwork. You can either hang paintings that depict traditional art forms or opt for DIY pots, vases and mason jars. Don't want to spend time painting? Then get a few pieces from the local artisan market. They are available readily and will instantly add a splash of colour to your home.
#7: Comfortable Rugs for Raksha Bandhan Decoration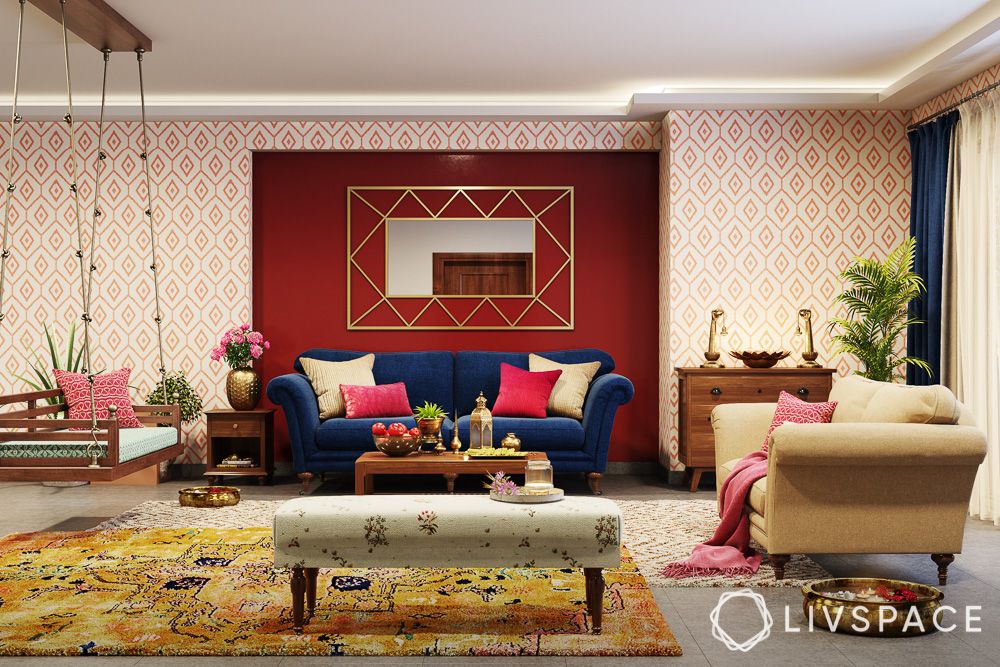 How about using a normal rug for your Raksha Bandhan decoration ideas? Bring out the fancy rug and lay it out. You can also add fancy seating cushions to watch the place transform to a comfortable seating arrangement. Now the only thing left to do is sit with the family and enjoy their company!
#8: Add Some Diyas and Candles to Your Raksha Bandhan Decoration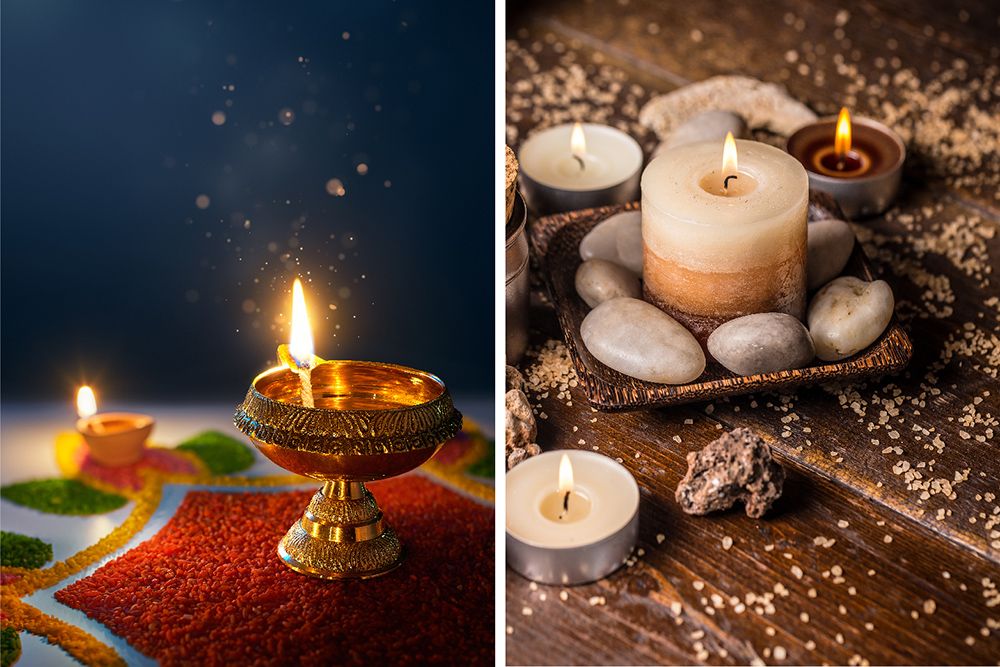 It is time to reuse old diyas from Diwali and put them to use during this Raksha Bandhan. You can also use scented candles to add some positive vibe to the space. You can place these diyas to highlight corners or place them on your rangoli design to lend ambient lighting to the space. However, make sure to keep them out of the reach of children or animals.
#9: Bring Out Old Souvenirs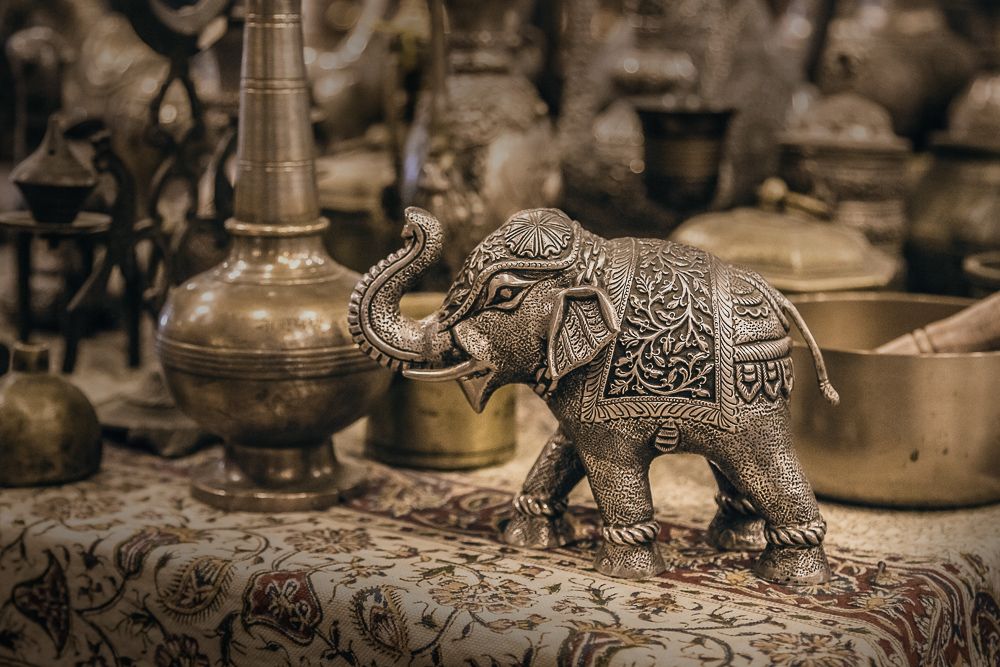 Family gatherings are filled with laughter and old memories. If you can, bring out old pictures, toys or hereditary souvenirs and place them as decor items. These will not only give a personal touch to the place, but also bring back memories from childhood.
#10: Decorate With Plants for Fresh Air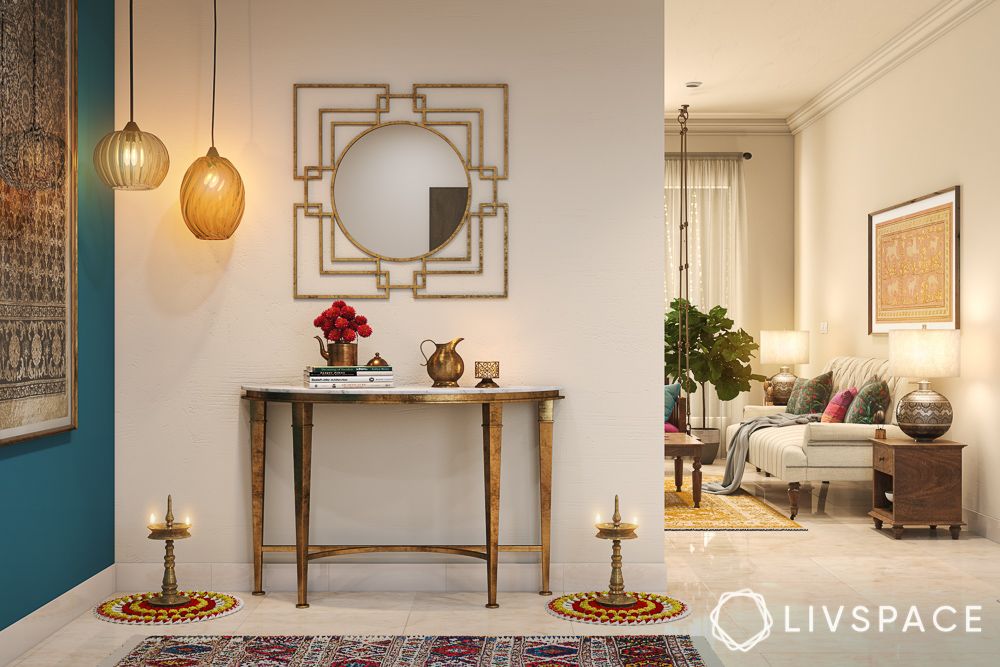 Looking for easy Raksha Bandhan decoration ideas at home? Find inspiration right in your backyard! Bring in your favourite potted plants to add a vibrant vibe to your home. In fact, you can bring in vastu-approved plants such as basil, bamboo or money plants for good chi.
In addition to the above ideas, don't forget to get your favourite sweets and gifts to exchange. We wish you an auspicious Raksha Bandhan! You should also check out these 10 brilliant Janmashtami decoration ideas to try at home this August.
How Can Livspace Help You?
We hope you found our ideas useful! If you want beautiful interiors for your home, then look no further. Book an online consultation with Livspace today. Have any thoughts or suggestions you'd like to share with us? We'd love to hear you out. Write to us at editor@livspace.com.