Between the four walls of a room, there's a lot of untapped potential to explore. No matter the size of the space, the right room decorations can instantly amplify the look and feel of your home. While some of the more common room decor ideas might deal with furniture and paint, there are various other tips to try your hand at. So, are you ready to find the perfect room decorations design for your space? Here are 15 clever room decoration ideas you must try out:
1. Decorate Your Walls With Artwork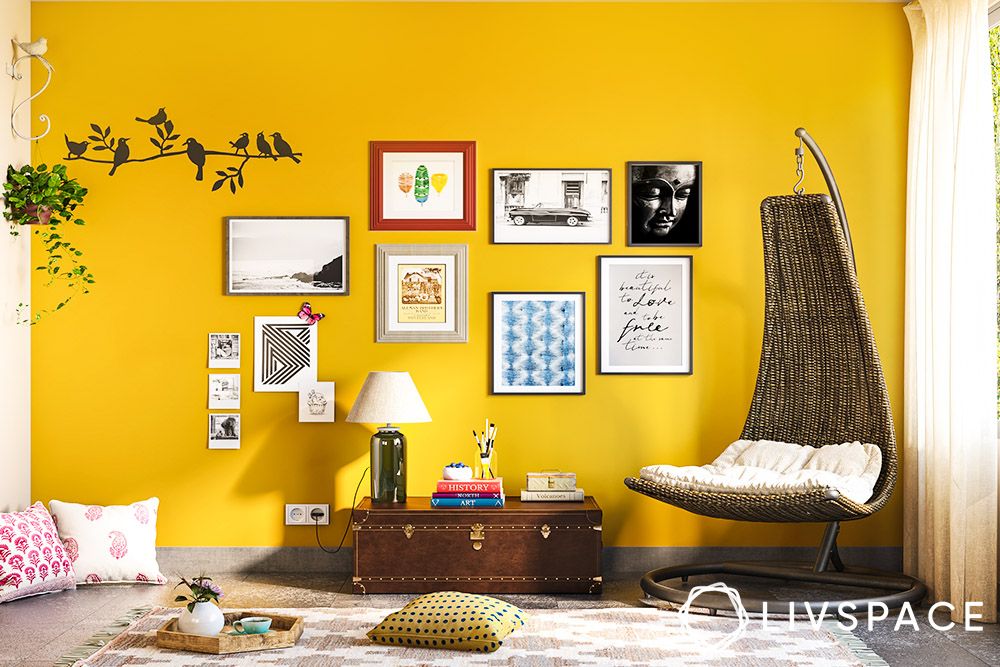 There's something about using art in your room decorations that just livens up the entire space. This is especially true when you have plain walls that can act as a canvas for your artwork. If you're using bold, solid colours on your walls, don't be afraid to accentuate it with other room decoration ideas. Fish out your favourite artworks and frames and make yourself a spirited gallery wall to complement your interiors.
2. Play With Monochromatic Palettes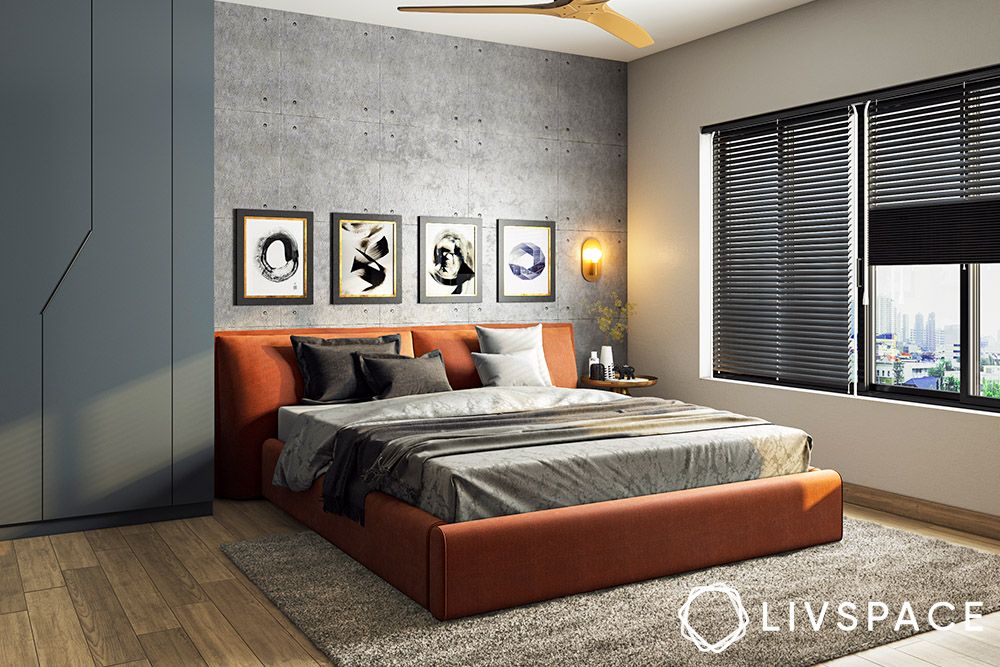 If you thought monochromatic palettes make dull room decorations, you might just want to reconsider. When you have a monochromatic palette as a backdrop, you can introduce a rich pop of colour to add contrast to your room decor ideas. Use a headboard or bedside table design to introduce more colour into your monochromatic room decorations design.
3. Consider Using Wallpaper on Your Ceilings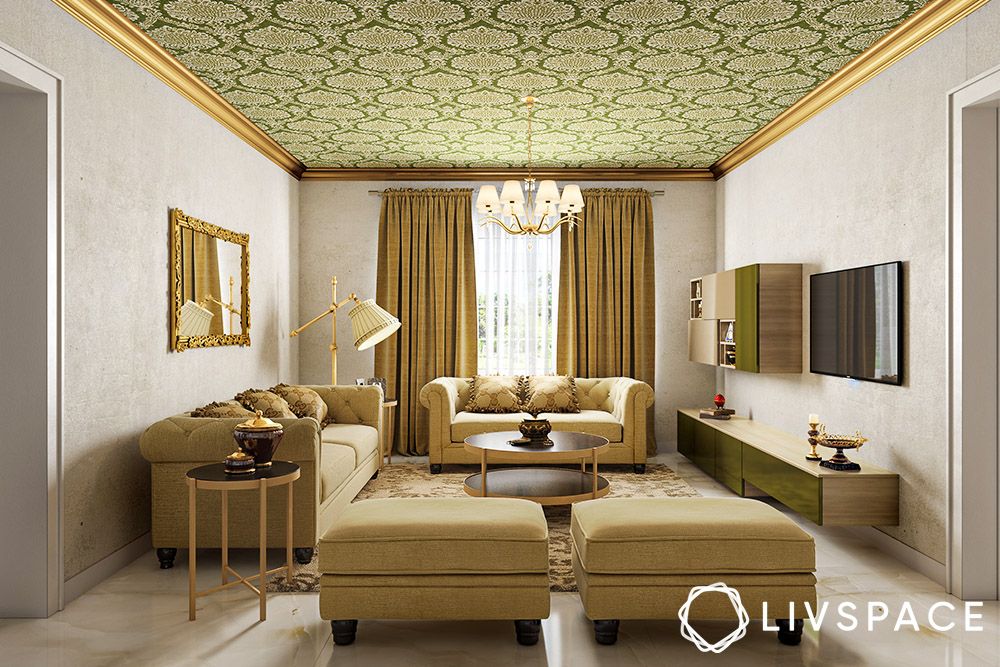 Who said wallpaper was only meant for walls? Embrace your creativity and try something new for your room decorations by using wallpaper on your ceilings. However, if you already have a lot going on in terms of room decor ideas, avoid using detailed wallpaper.
This can end up overpowering the space, leading to visual clutter. Go for these ceiling-style room decoration ideas only if you want your ceiling to be the focal point of your room.
4. Make Room for an Indoor Jhoola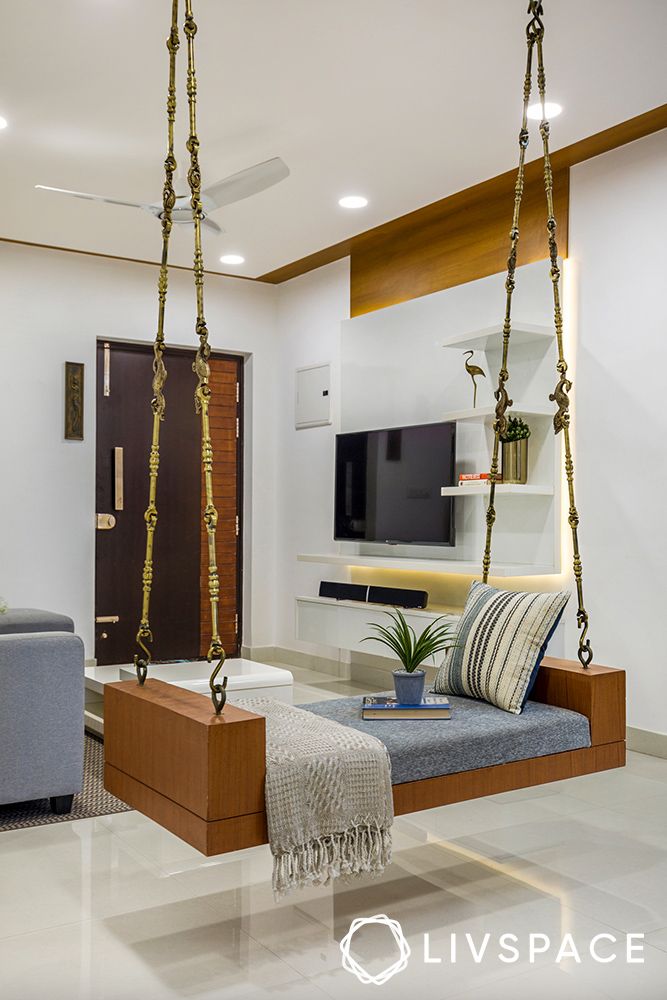 If you're a traditionalist at heart, your room decorations are incomplete without a stylistic jhoola. From intricate lattice work to brass chains, an indoor jhoola certainly is the way to go when it comes to traditional room decor ideas.
5. Add Flair to Your Bedroom With a Curtain Headboard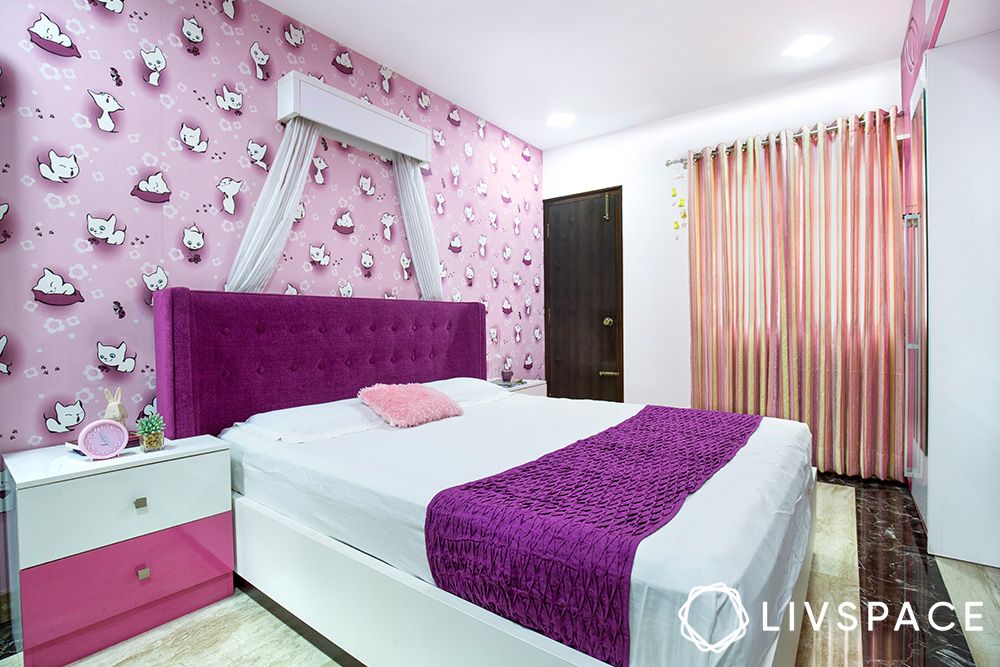 You've heard of bed posts and headframes, but have you heard of curtain headboards for room decorations? If a royal-style bed design is something you've always wanted, there's no time like the present to try it out. All you need to do is to add a pelmet above your bed. With this, you can hang a curtain or tapestry to complement the rest of your room decoration ideas.
Also Read: 15 Dining Room Decorating Ideas Every Homeowner Must Try Out
6. Infuse Wall Panelling Into Your Room Decorations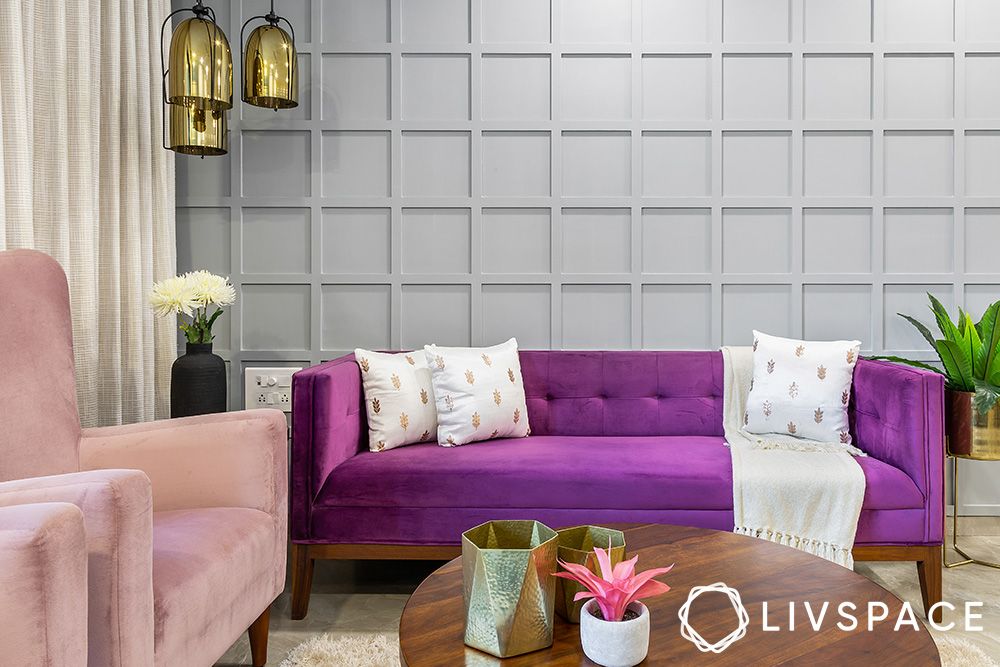 Among the many room decorations to choose from, wall panelling is something you definitely should try. It's a great way to add some visual flavour to your room decor without eating into your space. You can choose from board-and-batten style wall panelling to even wainscoting. Whichever style you choose, it's bound to add heaps of character to your space.
Check out wall designs for your home:
7. Experiment With Black and White Palettes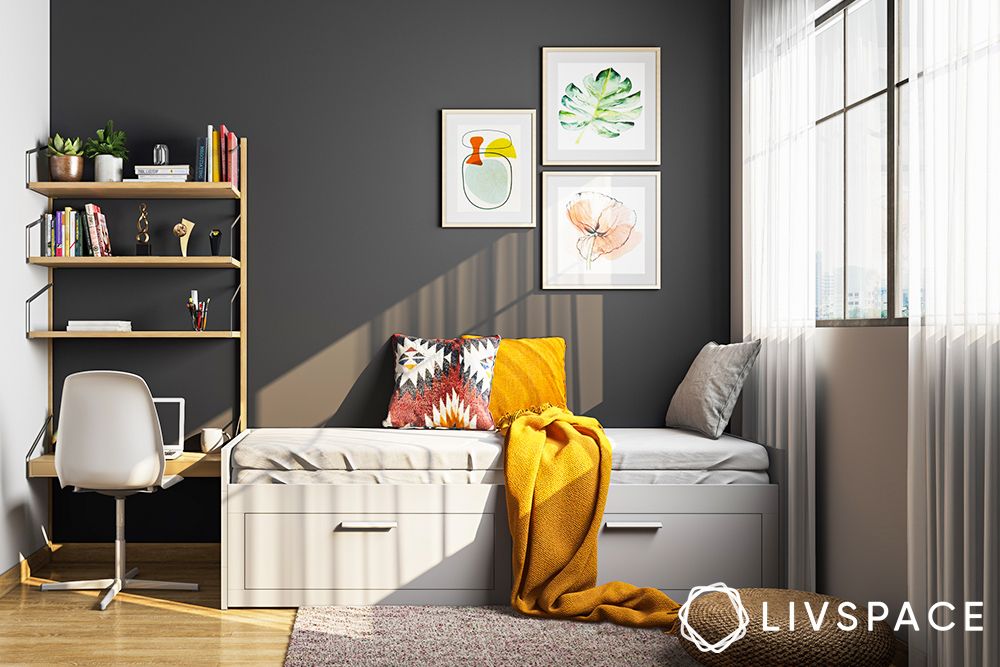 Did you know that using black in your room decorations can help create a sense of depth in your space? While darker colours do have the capacity to make a room look smaller, using a dark feature wall can also amplify space. Room decorations that use a black feature wall contrasted by white or light-coloured furniture create balance in dimension.
8. Herringbone Wallpaper Can Add Interest to Your Space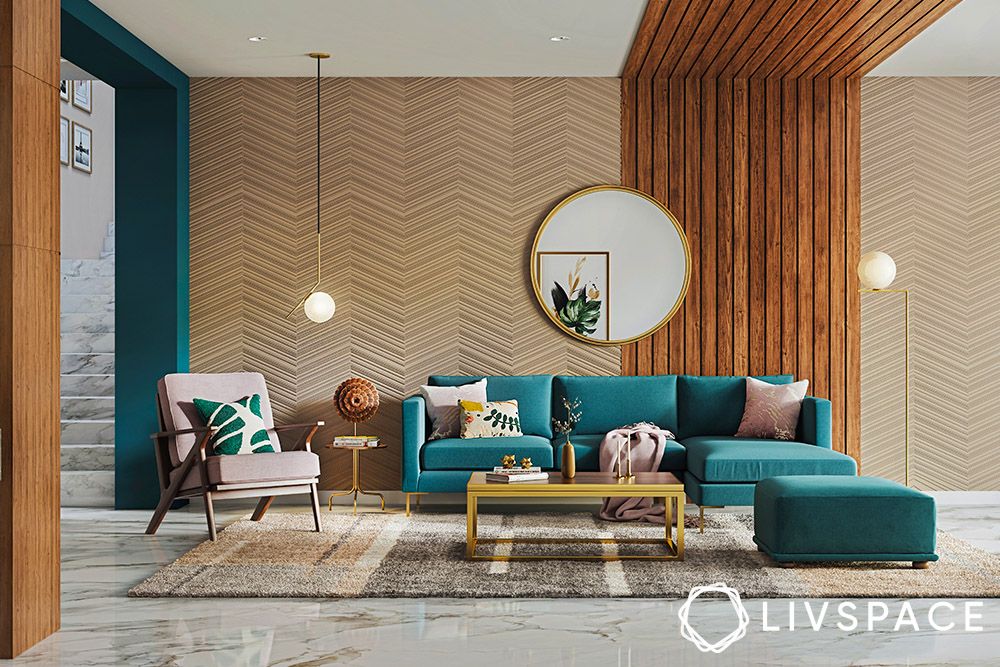 Speaking of adding dimension to your room decorations, wallpapers can help you do just that! Available in a variety of colours and designs, wallpaper is a simple yet effective way to spruce up your decor.
Patterns like chevron and herringbone are some classic examples of wallpaper design to try out. The illusion of grooves and texture further add depth and dimension to the room, making it a great supplement to room decor.
9. Anchor the Room With a Console Table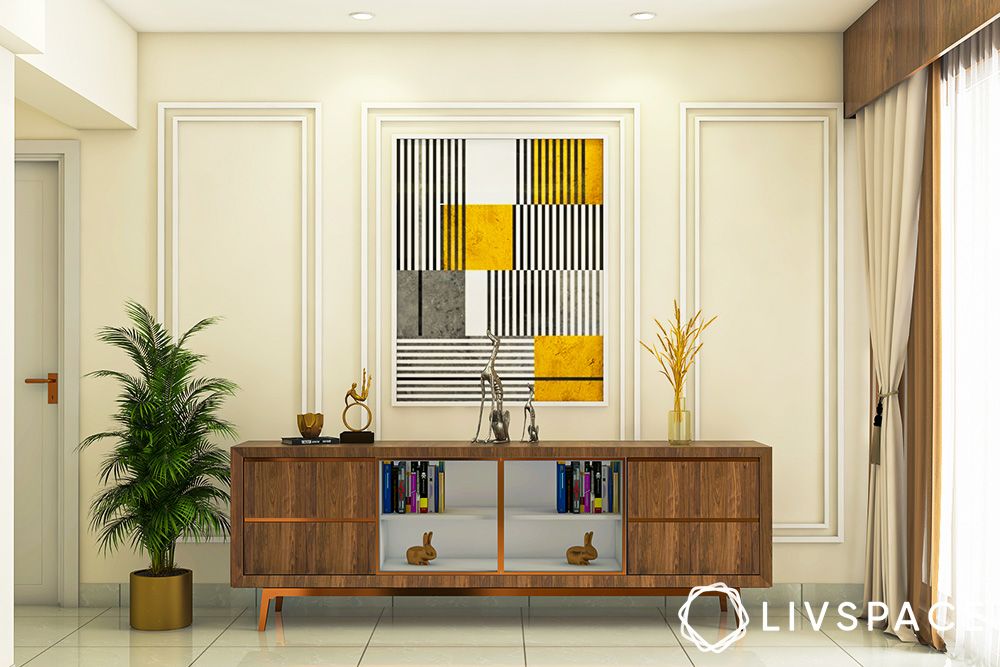 Console tables are a must-have for room decorations in spaces like the foyer or dining room. This is because the walls in these areas can run the risk of looking bare or plain. Moreover, using a console table can also help add storage to the space. Placing a console table against a bare wall is a sure-fire way to anchor the space, tying the whole room together.
10. Make a Statement With a Floral Headboard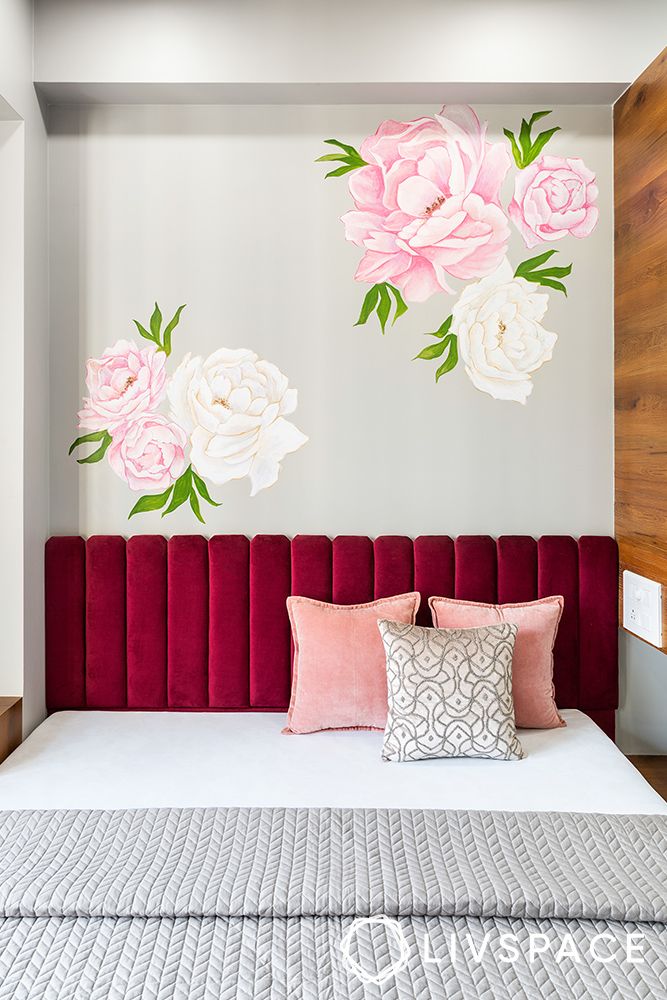 Sometimes, a simple headboard just doesn't do your room justice. Instead, using bold patterns like vibrant florals can really bring out the room decorations in your bedroom. You can either stick with a plain headboard and pair it with a floral wall design, or you can embrace upholstered headboards with floral patterns. Whichever approach you choose, it's sure to make a stunning statement!
Also Read: 8 Wall Decoration Ideas to Make Your Home Look All Kinds of Stunning
11. Explore Different Lighting Systems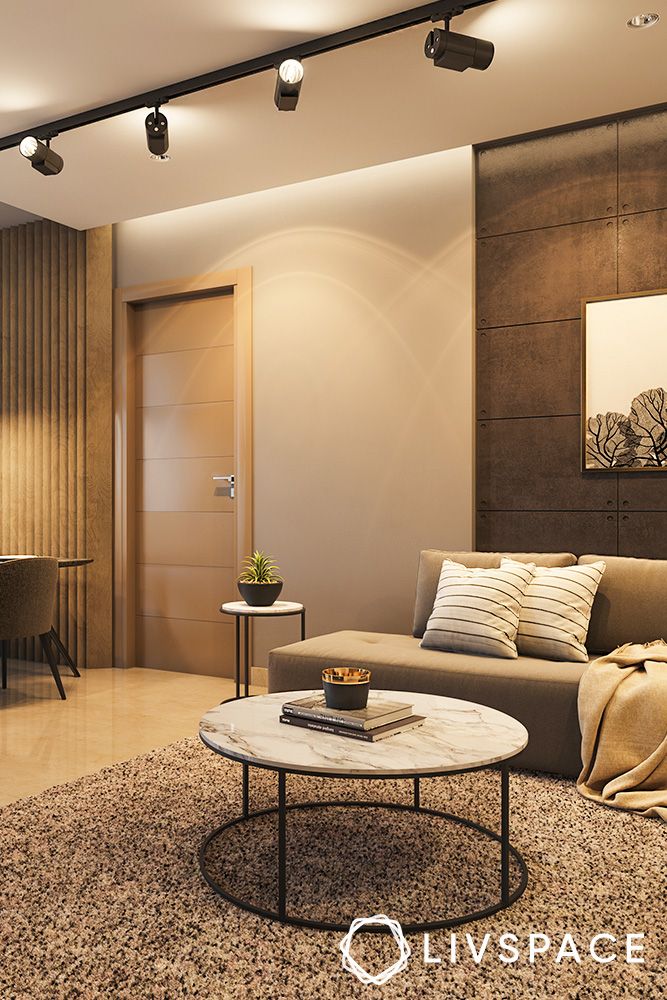 More often than not, it's the lighting you use that plays a big part in how your room decorations turn out. Without the right set of lighting systems, even a well designed space can end up looking lacklustre. One way to fix this is by using a mix of lighting staples to complement the rest of your interiors.
If the majority of your room decorations use warm colours, consider using warm lights to support it. Track lights, pendant lights, and recessed lights are some of the more popular lighting systems to explore for your home.
12. Dress Up Your Walls in a Two-Tone Design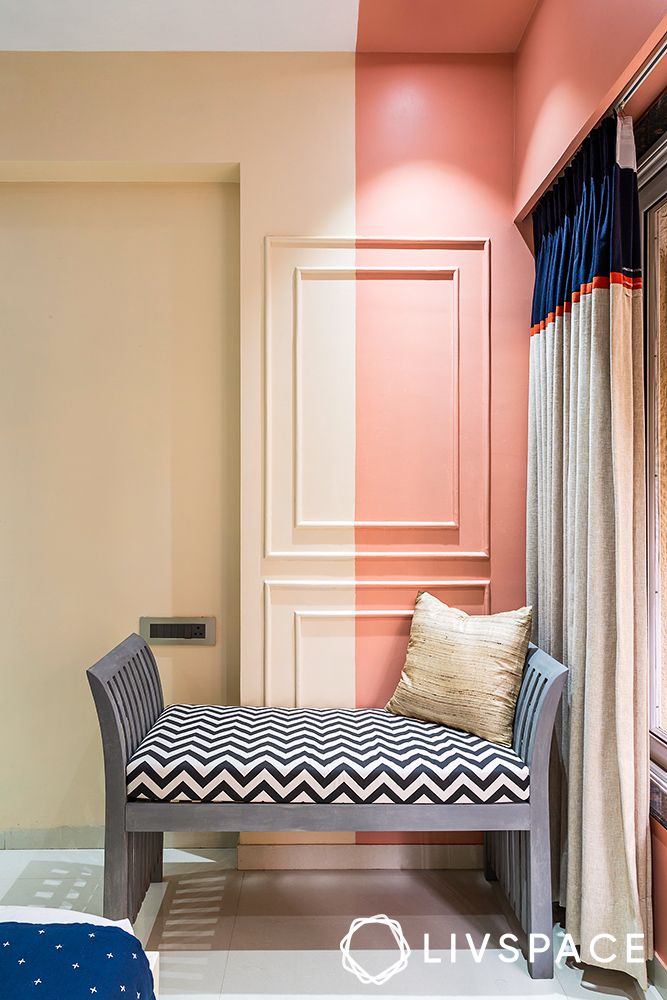 With two-tone wall designs, you'll never have to choose between two of your favourite room colours. As room decorations, the two-tone style of wall painting can even help elevate the space and add depth to it. However, be sure to select complementary shades that work well together, but also match your furniture. Without this, your room might end up looking loud and jarring with too many colours.
13. Match Your Mirror Frame to Your Decor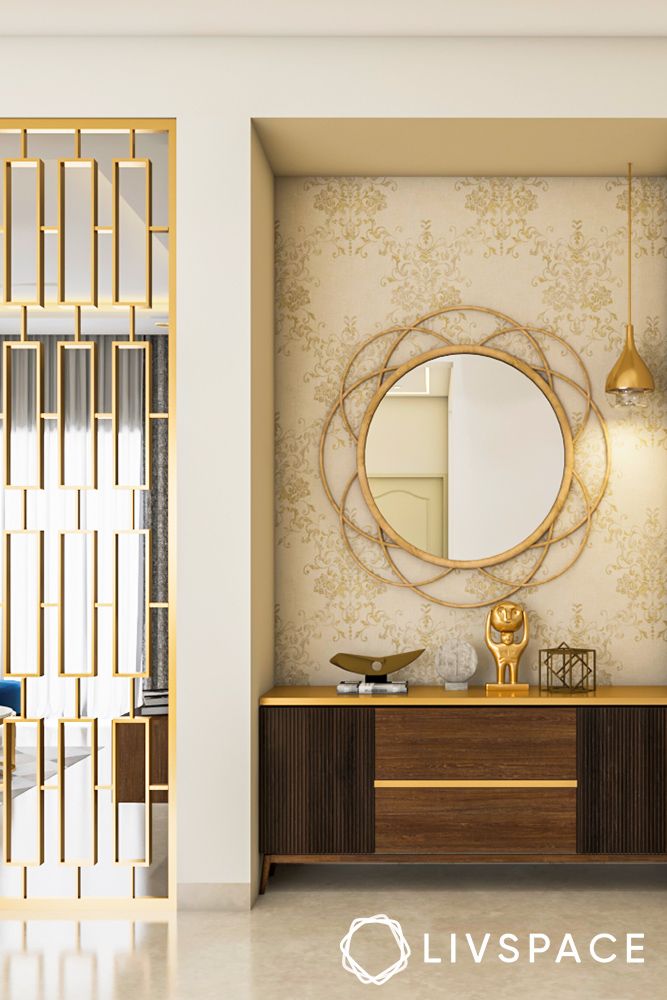 There's no better way to add cohesiveness to your room decorations than to match them all. You can do so by using accents and colour palettes that are found in each room. Here, the mirror frames in the foyer area perfectly match the brass accents of the wall partition in the living room. What's more, the pendant light, wallpaper, and console table match each other perfectly when it comes to colour palettes and design.
14. Use Quirky Planters to Personalise Your Room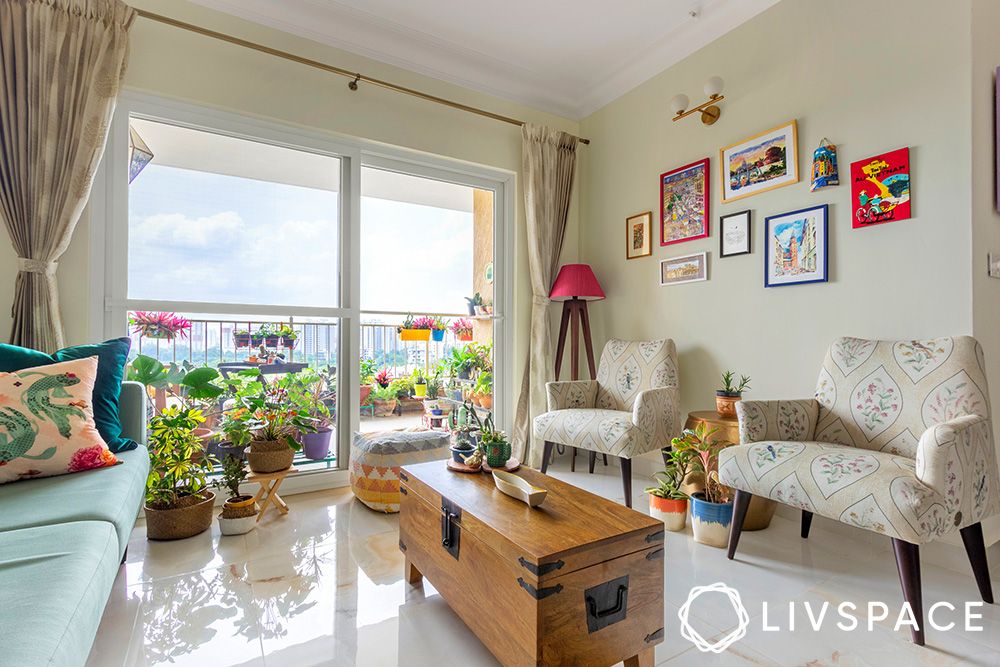 Are you big on bohemian style decor? If yes, you probably already know how well quirky planters can boost your room decorations. In fact, they add to the well-travelled look of your home. You can choose between earthen-style planters and modern designs based on your tastes. Go for colourful planters and pots to add a touch of vibrancy to your interiors, especially if you use neutral wall paints.
15. Bonus Tips on Room Decorations
Besides the above points, you can also play around with a few decor items to make the most of your room. Here are some examples to try:
Use an area rug in bedrooms or common areas to add texture to the space
Consider colour-blocking your walls to make a statement
An indoor vertical garden can be used to add a touch of greenery to your home
Bring in an aquarium or water body to spruce up the space, while also staying true to vastu trends
Go for trendy wall and window treatments to amp up the style quotient of your interiors
How Can Livspace Help You?
We hope you found these room decor ideas useful! If you want beautiful interiors for your home, then look no further. Book an online consultation with Livspace today. If you have any thoughts and suggestions you'd like to share with us, we're all ears! Drop us a line at editor@livspace.com.