Dining rooms in any household should be warm and welcoming places where people gather to dine and discuss. With a few simple add-ons, you can easily create a congenial ambience that makes mealtimes with friends and family a pleasant affair. Here are some dining room decorating ideas that can instantly up the ante.
Dining room decorating idea #1: Contemporary lighting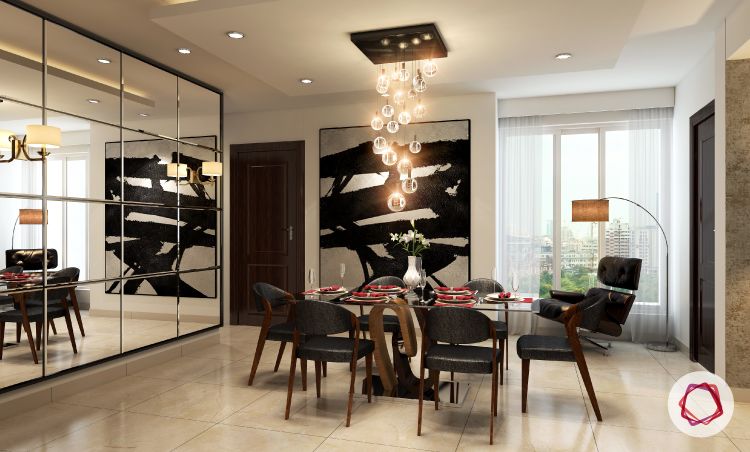 While chandeliers have always been used to decorate dining areas, a more contemporary design can be achieved with sleek lighting options like lanterns, pendant lights or cascading bulbs. There are a variety of styles to choose from and the soft light emitted by them makes them a beautiful focal point.
Dining room decorating idea #2: Wall art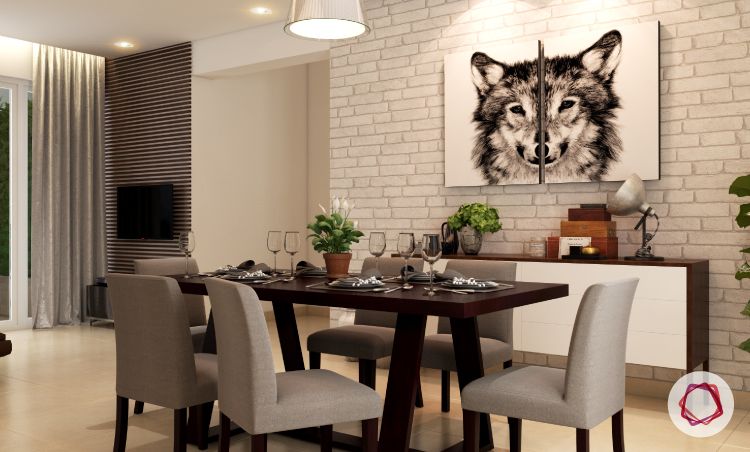 Choose artwork that speaks to you. This way you can easily lend a personal touch to your dining room. Series paintings like the one shown above are trending right now. For more ideas on how to pick art for your home, go here.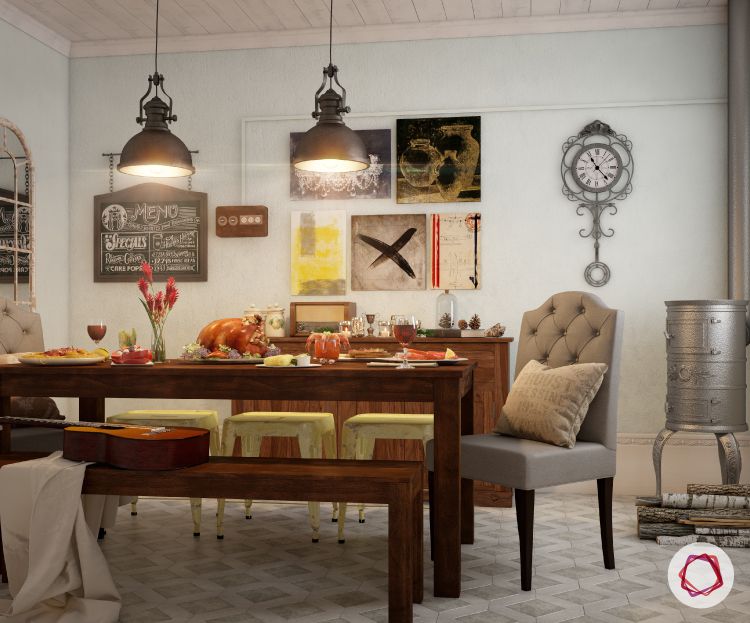 Hang a quirky painting or an illustration or even a framed photograph to elevate the decor. You can even add a mini blackboard to scribble recipes or drawings every now and then.
Dining room decorating idea #3: Indoor plants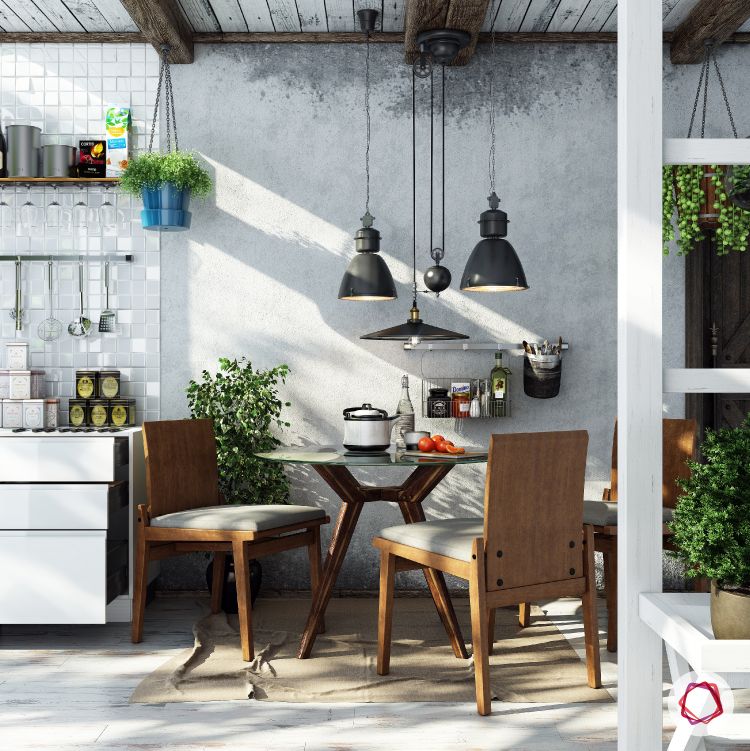 Nothing works better than incorporating some natural elements in the room. Put plants and flowers in the corners to lend a positive and fresh spin to the ambience. You can use them as centerpieces. They cost next to nothing and brighten up the place beautifully.
Dining room decorating idea #4: Mirrored panels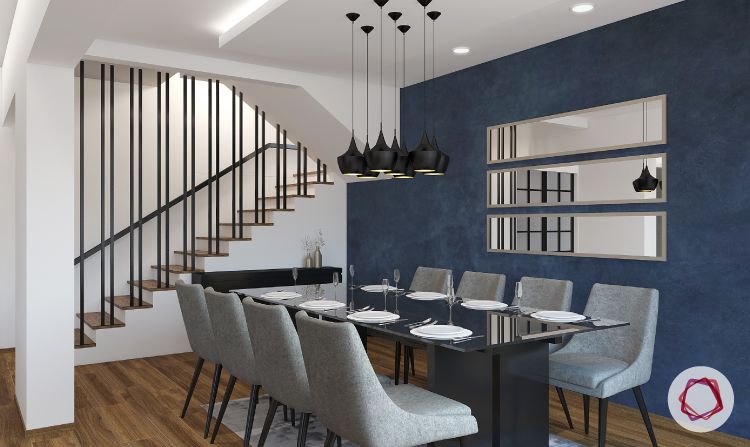 Apart from elevating the decor, mirrors create the illusion of space. In this above setting, the mirrored panels play up the length of the large dining area. Similarly, if your dining room is in a very narrow space you can add depth by adding a tall mirror.
Dining room decorating idea #5: Statement pieces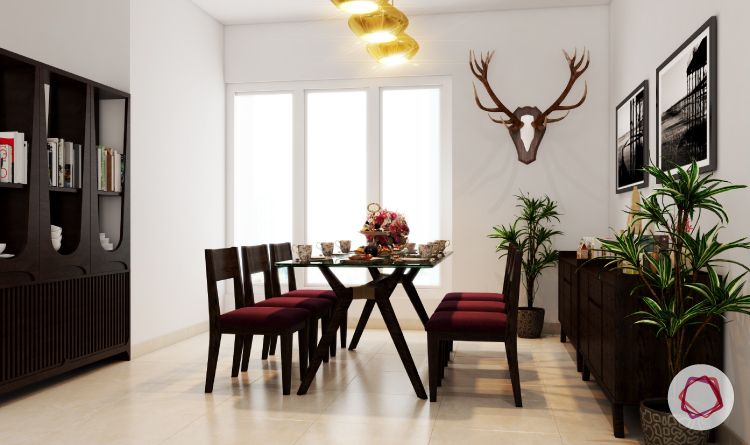 With just a single statement piece, you can set the tone of your dining area. This modern dining space gets a bold update with the antlers wall mount.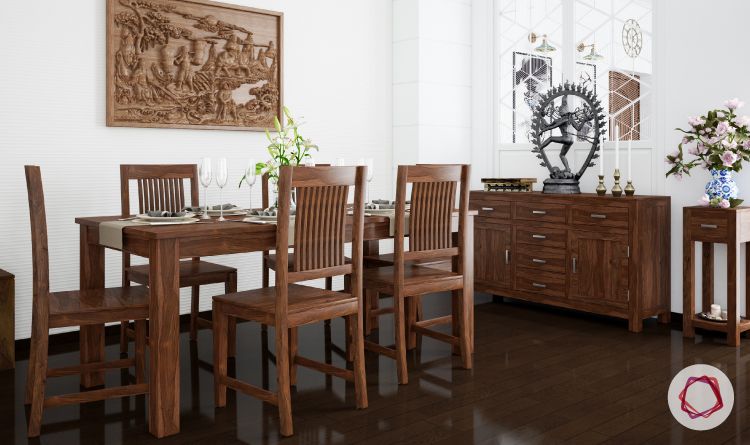 Similarly, the stunning art piece in this traditional style dining area beautifully complements the furniture, thus creating a cohesive look.
Dining room decorating idea #6: Rugs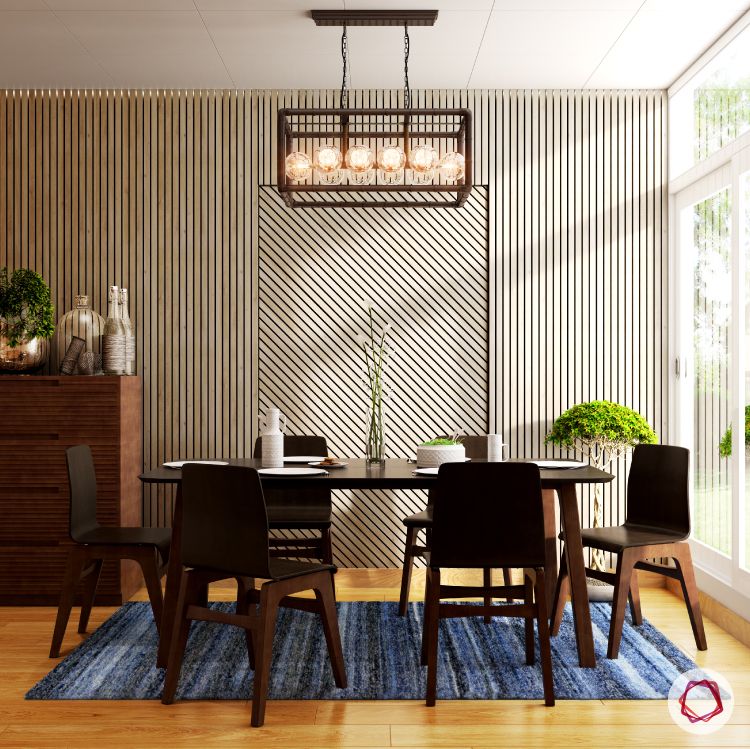 Rugs are the easiest way to style a dining room. Most Indian homes today have an open layout and rugs are the best way to demarcate the dining space from the adjoining kitchen or living area.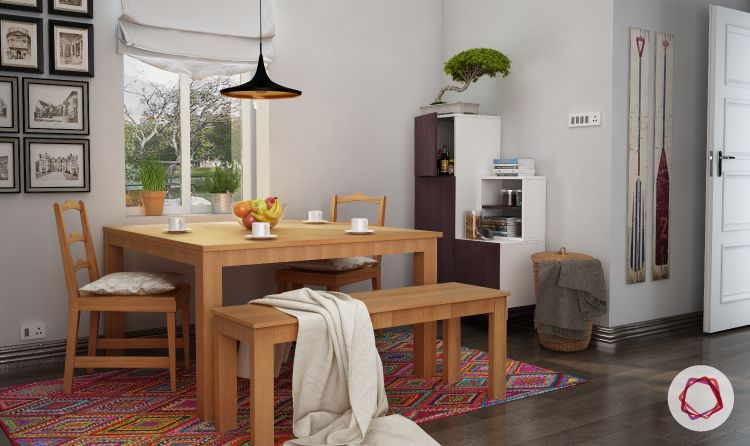 Indians love wood finishes and most dining rooms have wooden furniture. That leaves us with plenty of rug colors, prints and patterns which can be paired with a versatile color like brown.
Dining room decorating idea #7: Decals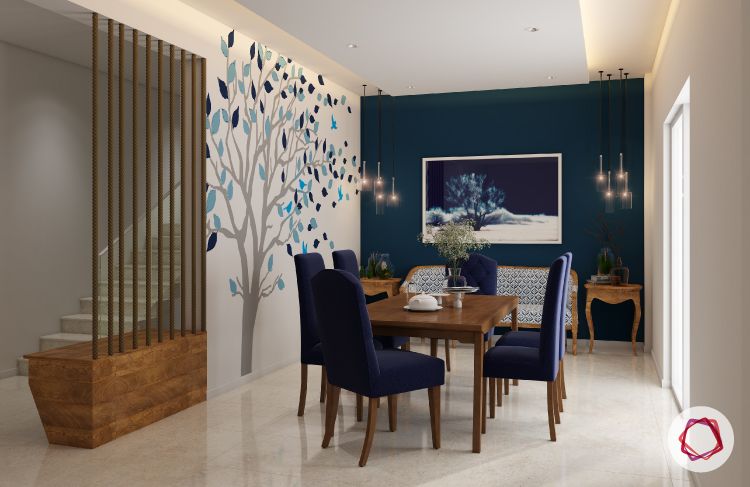 Walls have immense potential to change the design of any room. Decals can work wonders in lifting the vibe in the dining area. Not just that, it's a extremely fun DIY project. Here are some useful tips to follow.
Dining room decorating idea #8: Painted wall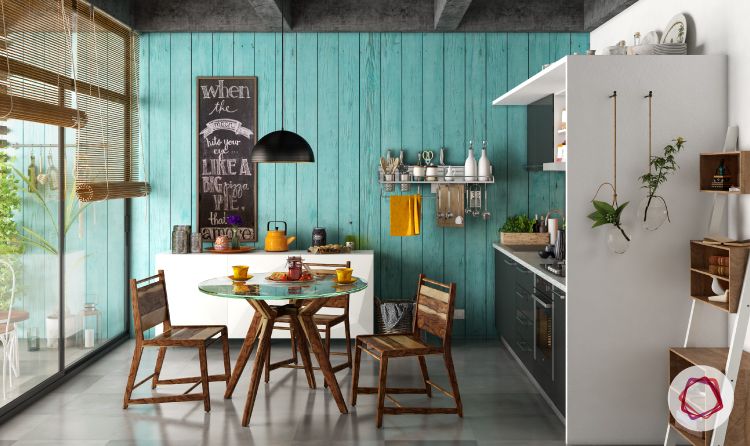 Simply painting one wall of your dining area in a different color can change the mood of your space. Choose cool blues, appetizing reds or happy yellows — whatever you feel reflects your personality.
These dining room decorating ideas are not only pocket-friendly but easy to follow too, leaving you and your guests always looking forward to mealtimes!