A traditional element that has resurfaced in a whole new way today, the multi-purpose bench works as an alternative to conventional dining room seating. Pairing a bench with a dining table can bring a wholesome feel to your dining room and raise the aesthetic appeal of the space. Functionally, they maximize seating space, a useful feature for big family dinners. These five beautiful dining rooms break the monotony of conventional seating areas by just replacing a few chairs with a bench.
Rustic dining room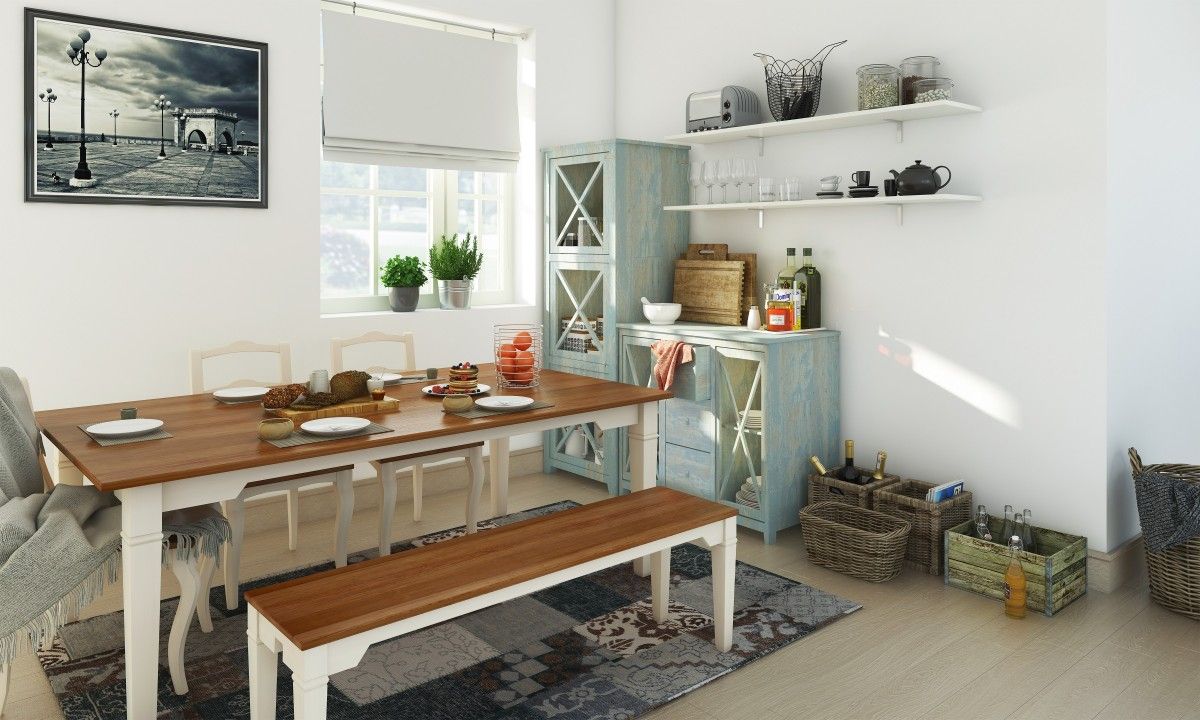 This attractive and comfortable rustic style dining room features a colonial style bench paired with a matching dining table, both of them featuring a two-tone finish, a shaped apron and simple embellishments around the legs. Adding the bench increases the seating space around the table and enhances the wholesome, traditional feel of the space.
Sunny side up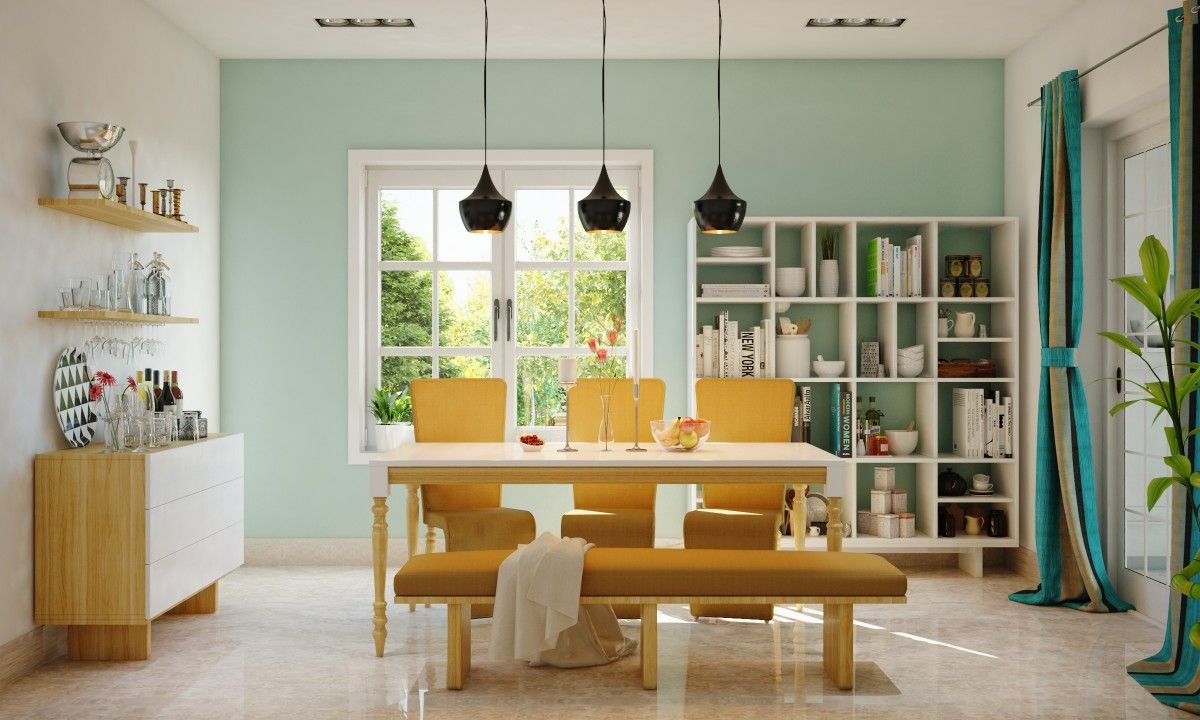 If you think benches and chairs don't go well together, then you'll change your mind when you look at this gorgeous seating arrangement. Bright, sunny upholstery and exposed wooden surfaces come together to create a continuous and a balanced look in this cheerful dining room. Simply styled with a soft padded seat and matching upholstery, the bench complements the dining table and the chairs in the best way possible.
Elegant entertaining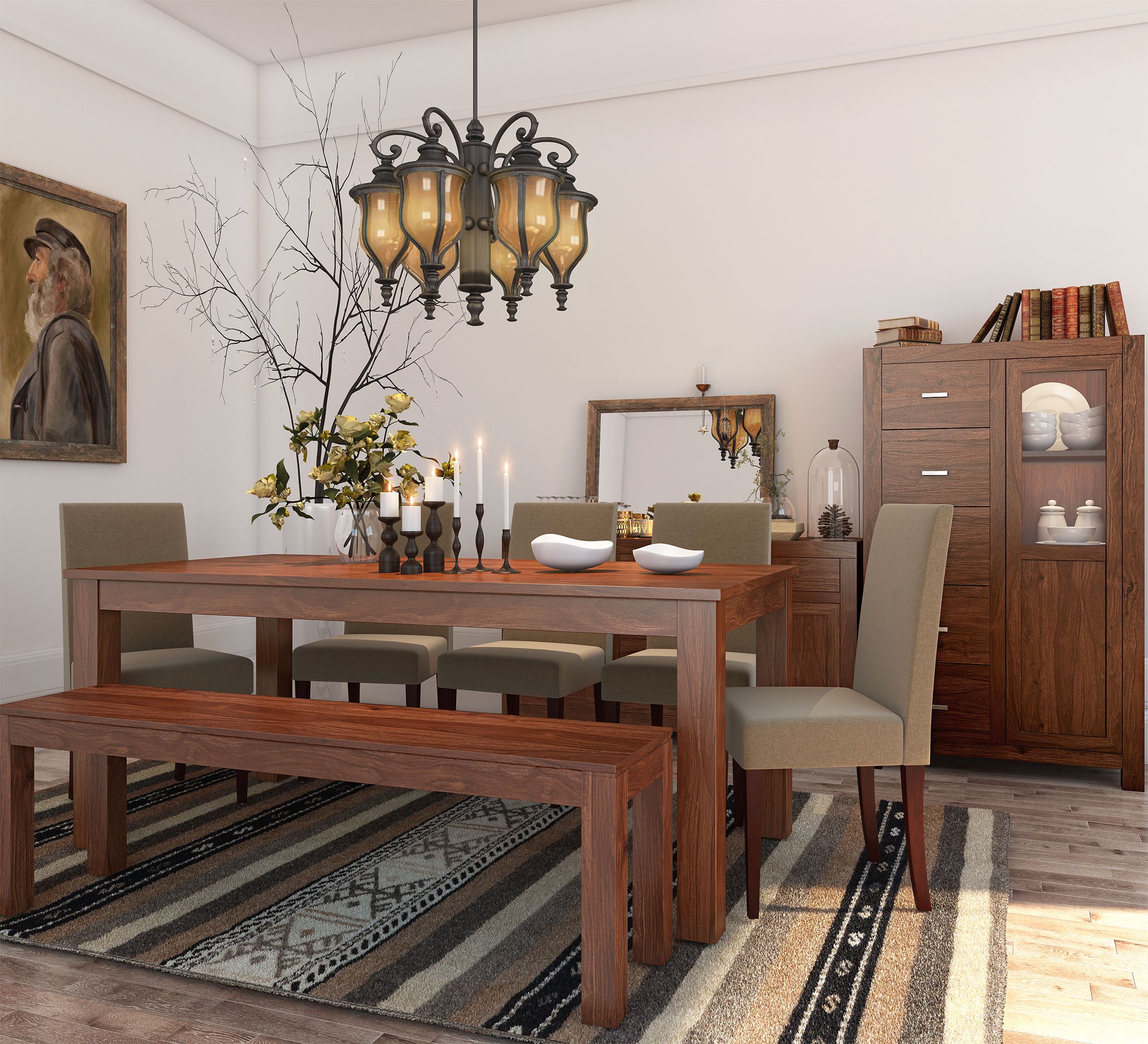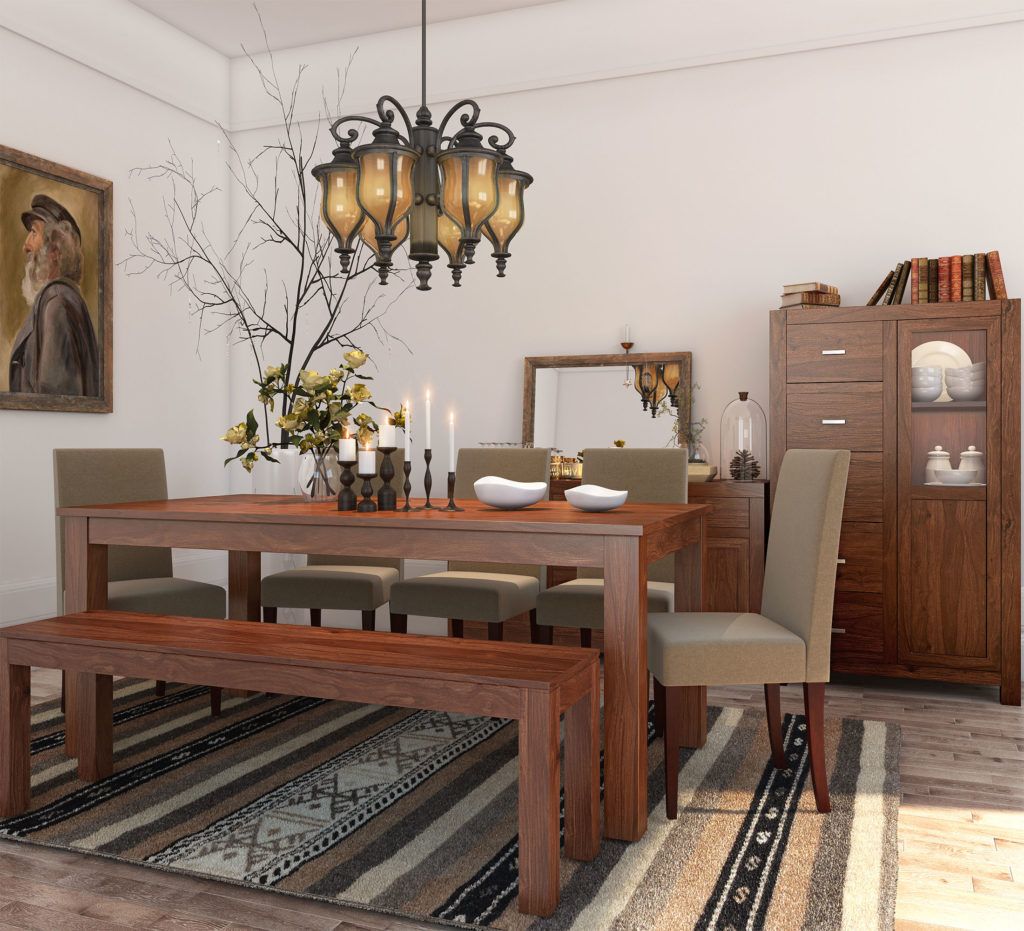 Benches don't always have to look casual. When paired with the right accents, they can be made to look sophisticated and classy, and this beautifully composed dining room vouches for that. The cleaned lined, contemporary style bench is paired with a matching dining table along with five stylish high back chairs, maximizing seating space. Rich brown wooden tones teamed up with classic beige upholstery elevates the design and results in a stunning look.
Scandinavian style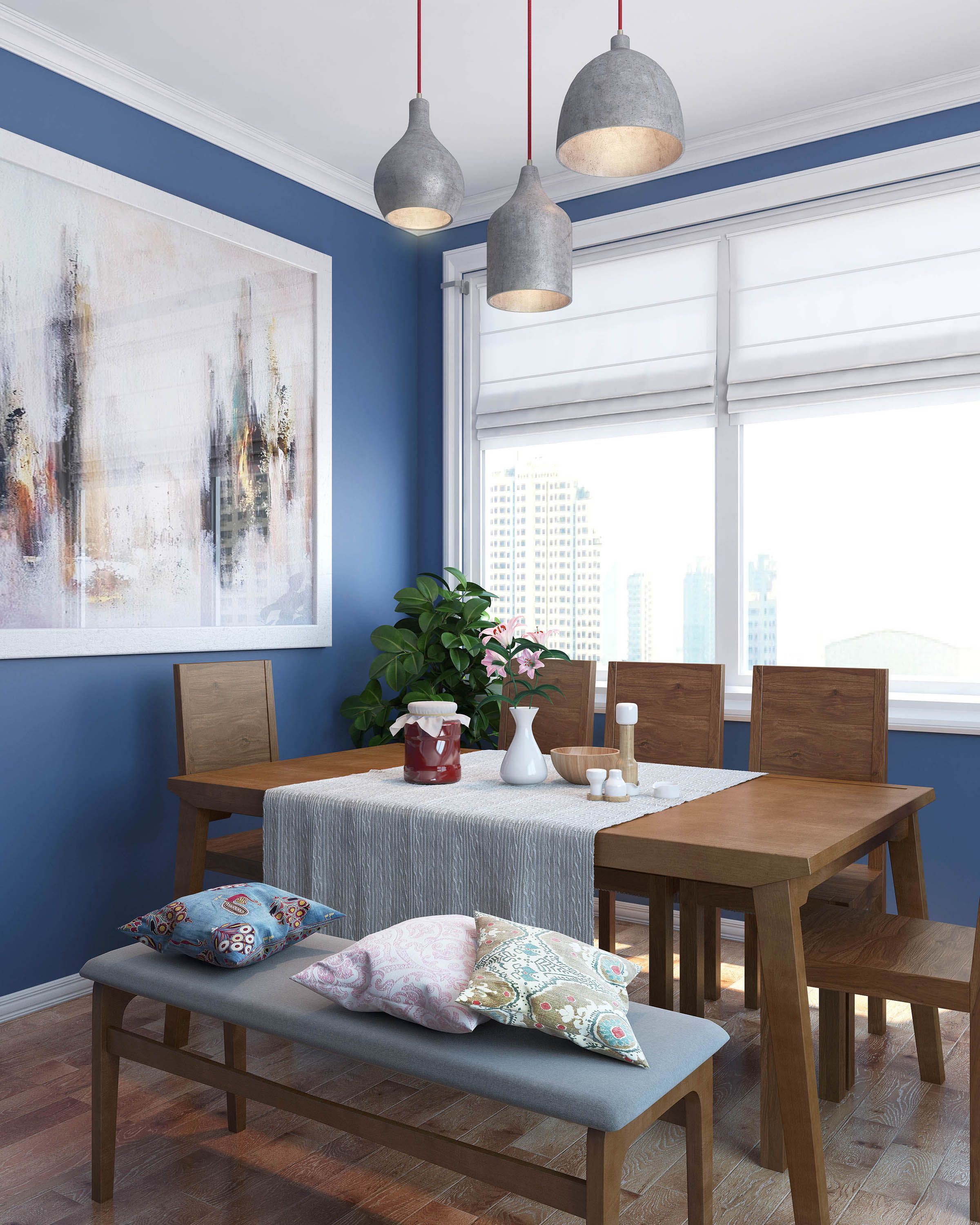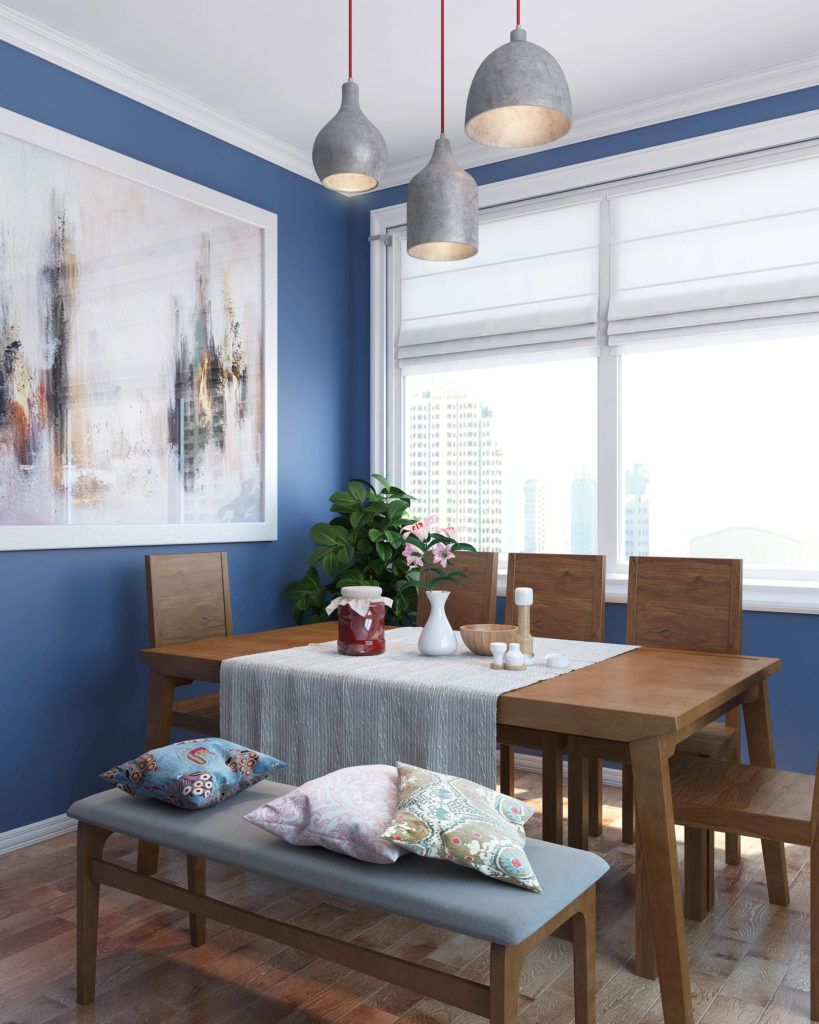 A bench is a good fit in Scandivanian style dining rooms that are defined by minimalism and functionality. This dining room features a simply styled yet comfortable arrangement with classy wooden furniture. The upholstered bench fits in perfectly with the dining table and chairs, while the quirky patterned cushions pep up the space.
Neutral nuances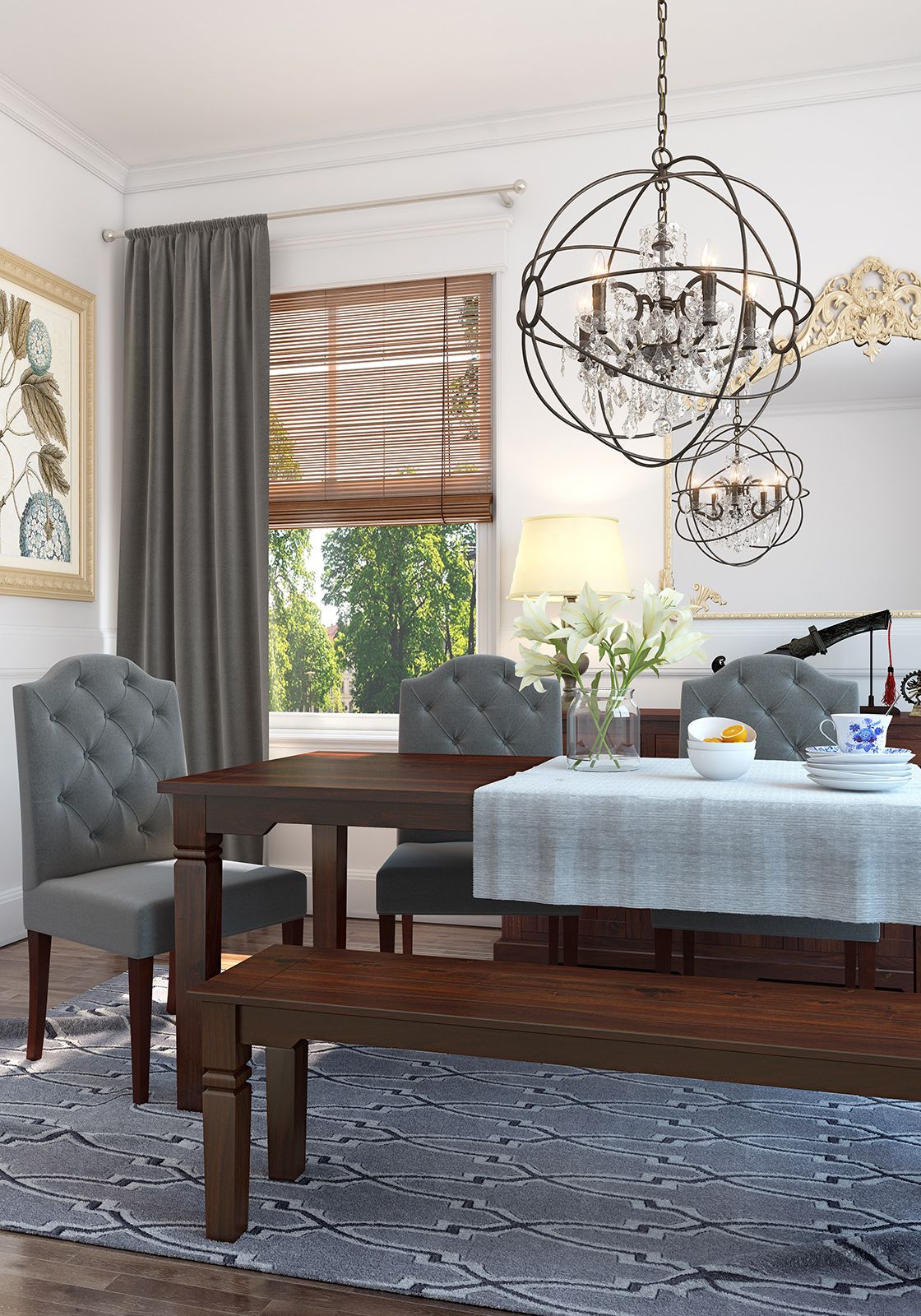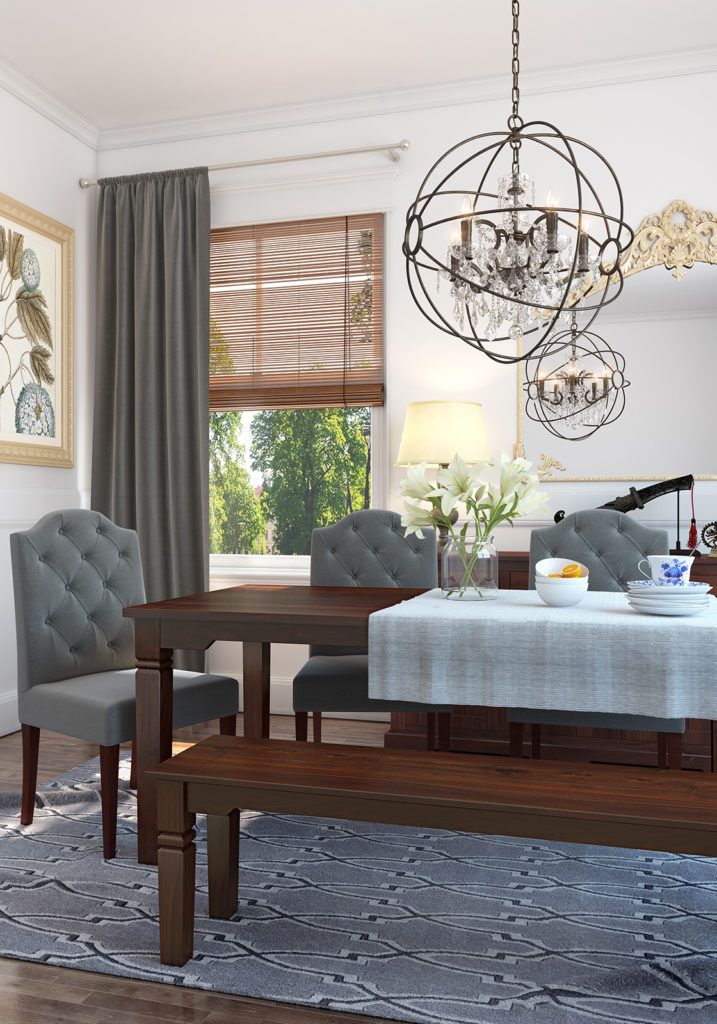 In this elegant, urban arrangement, classic tufted camelback chairs are offset by a colonial style dining table and bench, making a stylish centrepiece for the dining area. The rich, dark wooden texture of the bench and dining table are complemented by the neutral grey hues on the carpet and upholstery. Striking pendant lights and other accents result in a poised room, perfect for entertaining.
You don't always have to pick a matching bench to go with your dining table. Having just one standard element, such as the fabric, finish or style, across your furniture can result in a cohesive dining room arrangement. So, bend a few rules and add a refreshing twist to your home interiors with a dining bench.
Check out dining room design ideas: