With the market offering dining tables and chairs separately, it gives designers an opportunity to pick out seating customised to the likes of the client and innovate according to need! Using this to their advantage, our designers have mixed and matched many chairs to set the mood in the dining room. Whether casual or formal dinners, here are our favourite picks of dining table chairs and seating options!
Dining Table Chairs #1: The Classic Parsons Chair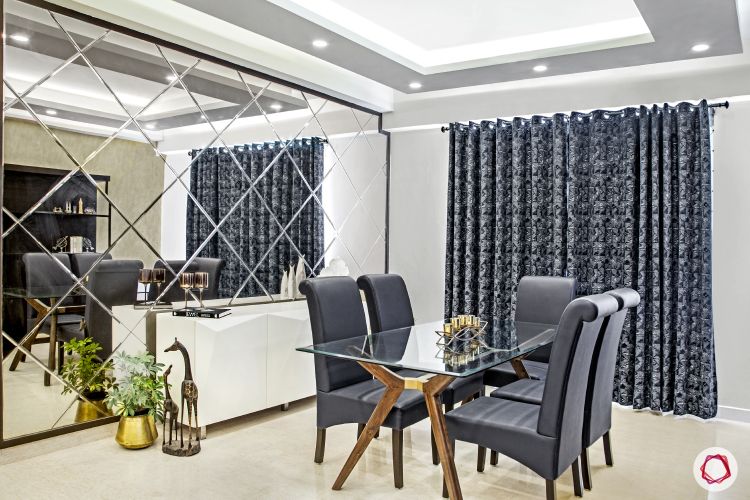 This Parsons chair has a comfortable leather upholstery. It fits perfectly into any design style from contemporary to classic. Offering easy back support, we're sure your guests will have a pleasant dining experience.
Dining Table Chairs #2: The Casual Tulip Chair
This contemporary design is great for compact spaces as the sleek legs and the petite silhouette is visually light. A perfect way to introduce an elegant element without compromising on space!
Dining Table Chairs #3: Elegant Esteban Chair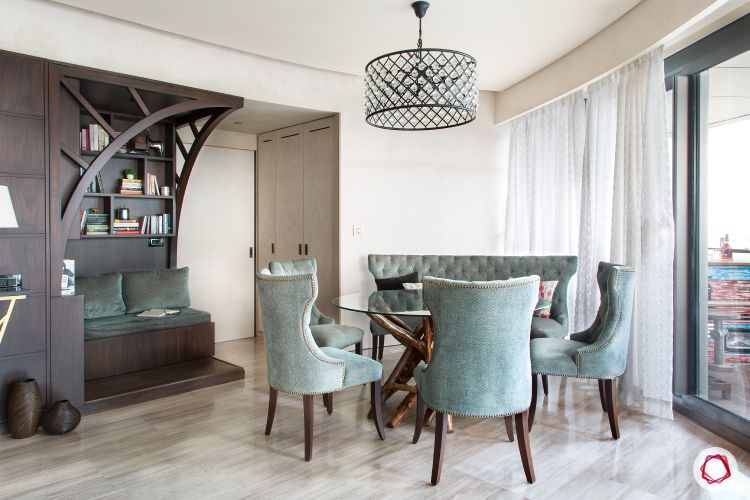 Who says that statement furniture doesn't offer comfort? These button-tufted wingback chairs are cosy and relaxing while providing a luxe touch to the room.
Dining Table Chairs #4: European Twist with the Netra Chair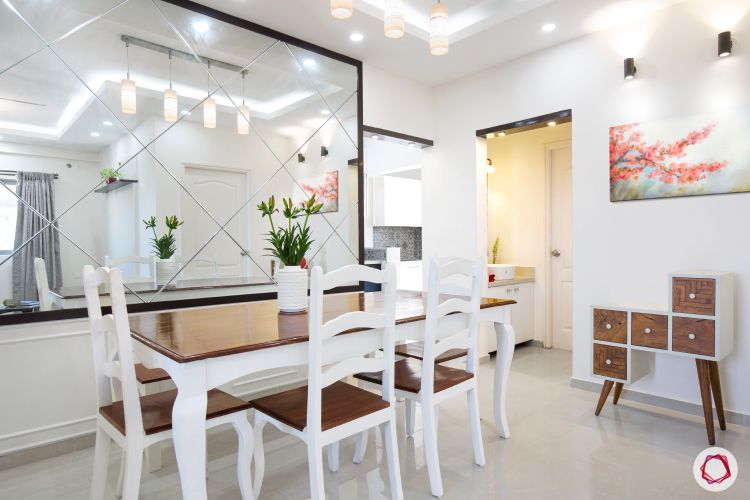 These classic wooden chairs have been painted white and paired with wood. If you're looking for a European cafe-like feel, get this. We don't want to brag but these look utterly dashing. Thanks to its ladder-back design, you won't worry about extending your dinner conversations.
Dining Table Chairs #5: Comfort Comes First with Claire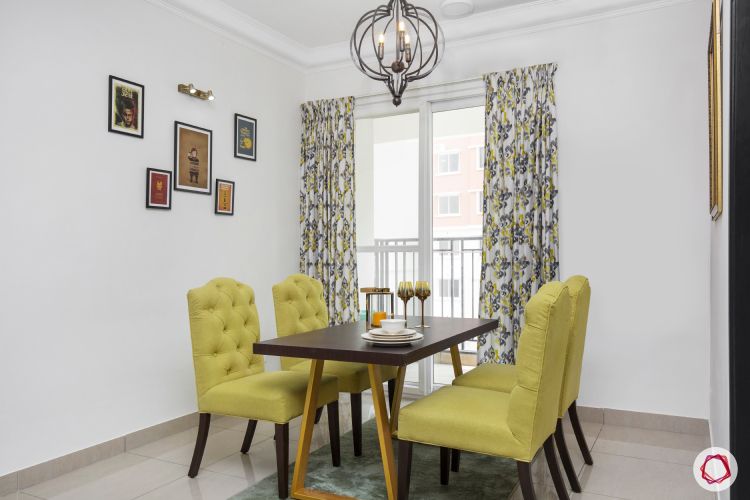 This design is an impeccable choice to add elegance and comfort with a bit of drama. A button-tufted upholstery with an arched silhouette, splayed back legs and autumn green shade, this ensemble stands out in comparison to other homes!
Dining Table Chairs #6: The Rudimentary Bench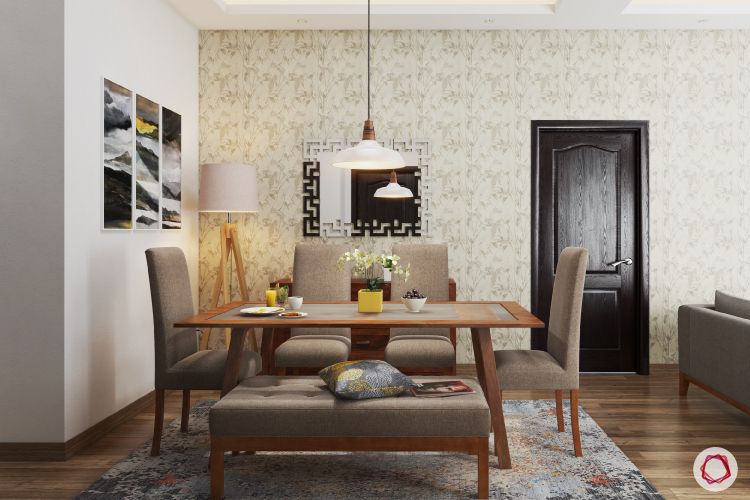 For compact homes, adding too many chairs is definitely not a feasible option. Thus, adding a sleek bench can give you more seating space and is also ideal for children. If need be, you can tuck in the bench under the table when not in use.
How to Use it: Mix it!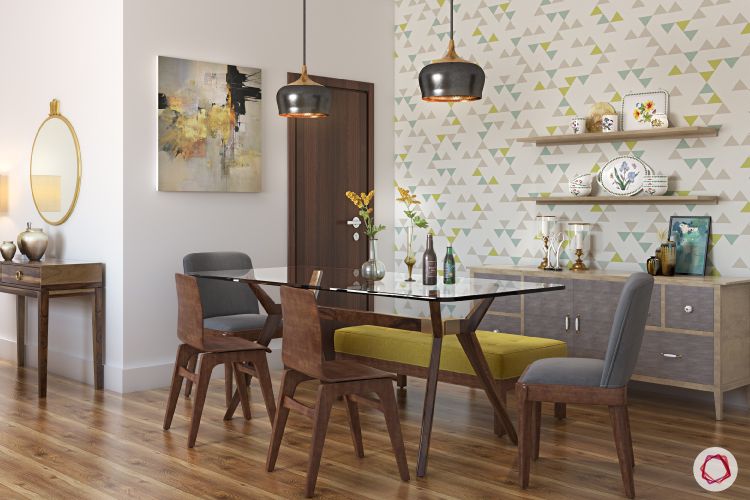 Mix-n-match is the trending option when it comes to dining room seating. You can pick a variety of colours or a different design altogether but make sure the seating height remains constant throughout. This is a great way to add colour and pattern to the dining room.
How to Use it: Match it!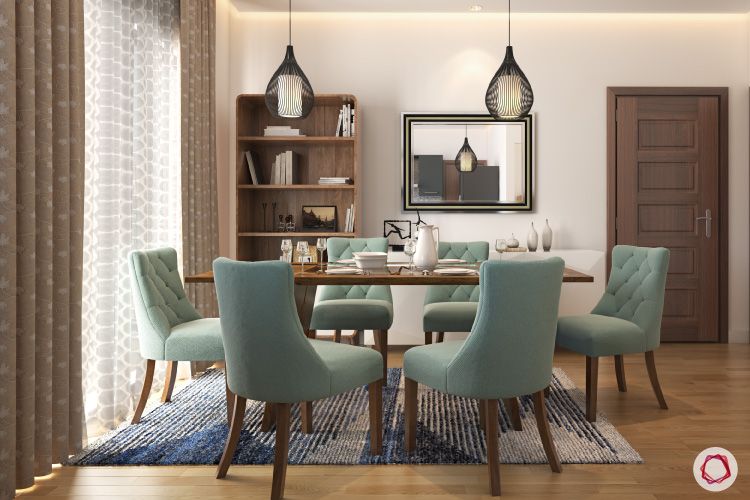 If you prefer uniformity and want an elegant setup, we suggest you match the chairs! You can pick from a variety of options available in the market. Or you can speak to our designers for their expert opinion!
We know picking the perfect dining chair is difficult, but we have a guide to help you out.
Check out dining room designs: