The blank walls in your home and office are begging for some artwork but you're unsure of how to go about picking art. Is it silly to have a Disney classic poster in the entryway? Will a floor-to-ceiling painting overwhelm a small bedroom? Is it okay to put colorful wall art in a monochrome space?
These bewildering doubts can be done away with these 5 easy tips.
1. Uniting With a Theme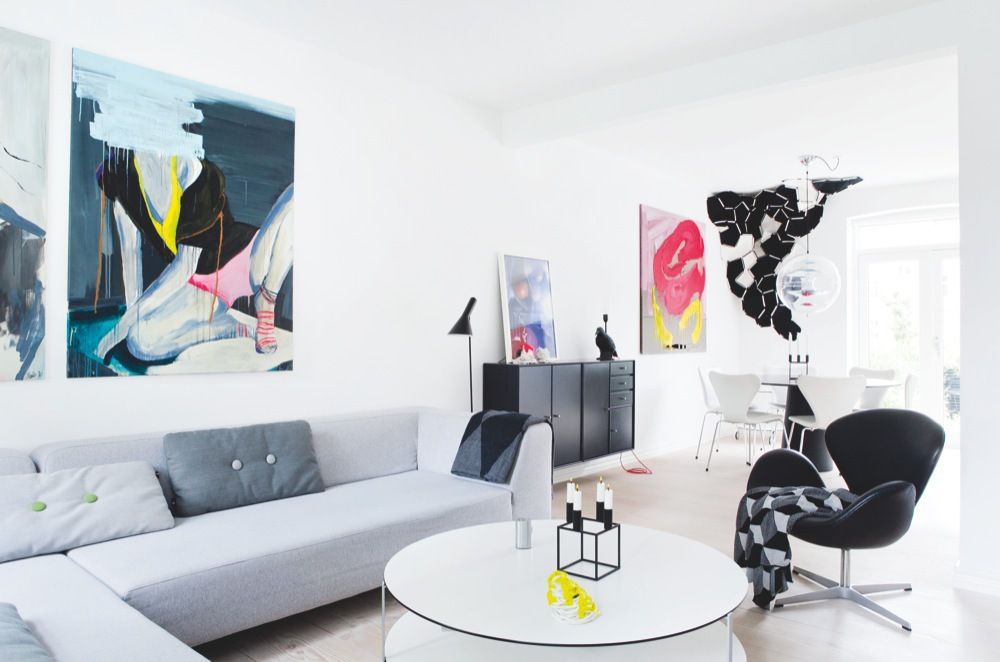 Once you settle on a theme, consider half the battle won. You could either go by era — renaissance, postmodernism, baroque etc. or pick pieces that resonate with a particular design style — Scandinavian, tropical, minimalist etc. Ideally, traditional interiors would favor softer, classical pieces, while conceptual, abstract artwork slot easily into modern spaces.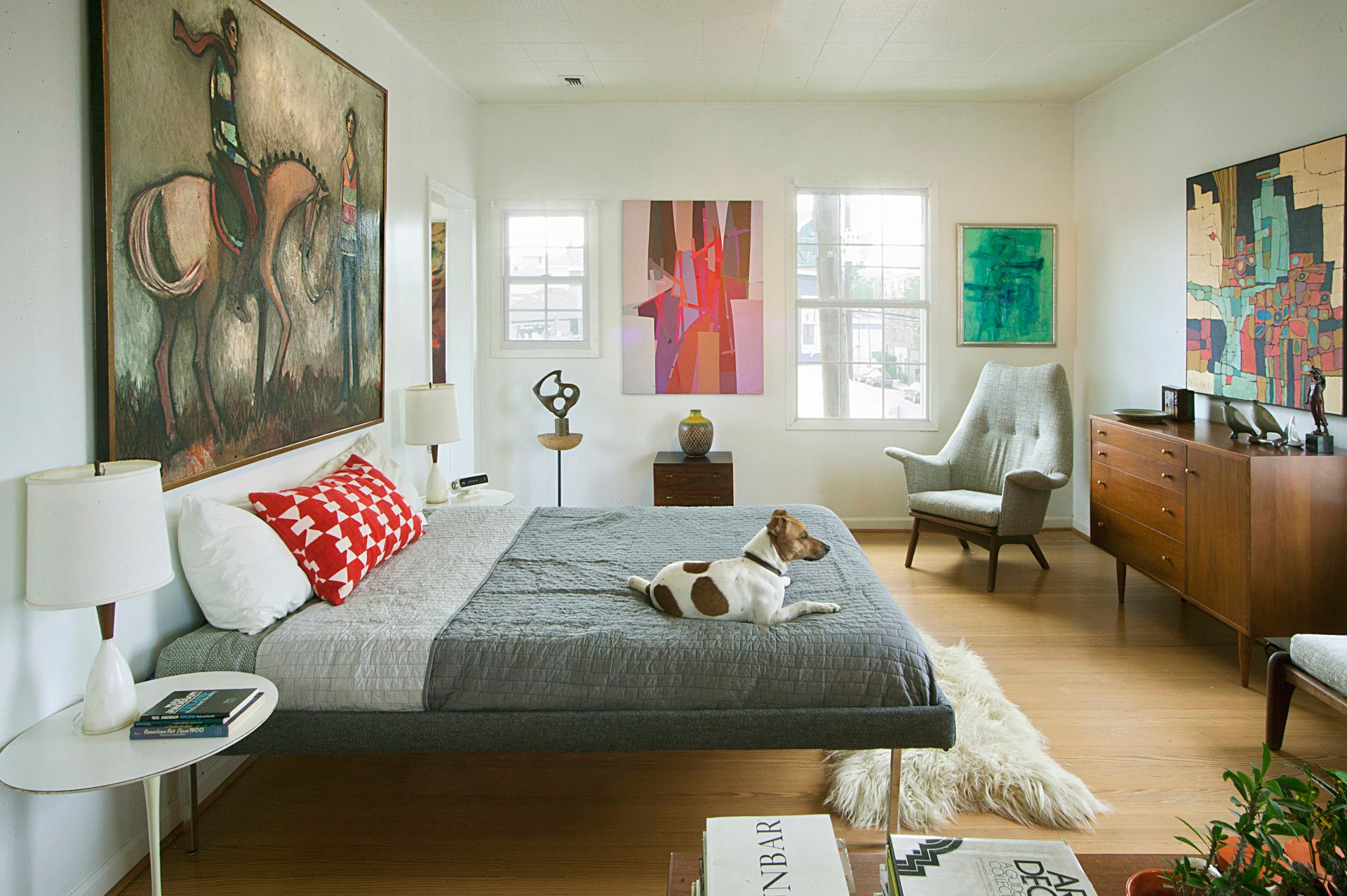 But if shaking things up is your style, then you can mix themes albeit with caution.
Look for common elements — geometric lines in a conventional painting that will resonate with crisp, clean-lined furniture, a heavily-detailed poster that will bring out plush upholstery and so on. Mixed media — artwork that not just uses paint but enamel, wax and more is also gaining ground — and is perfect for multi-themed homes.
2. Artwork That Speaks to You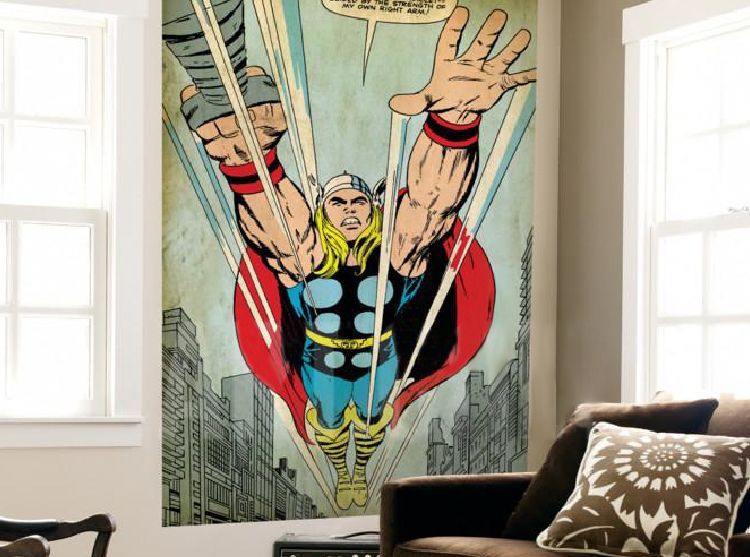 The art you pick is for you and no one else. It should say something about you and thrill you every day. So don't shy away from an Andy Warhol or your favorite cartoon prints, even if friends and guests find it distasteful or childish.
Another plus of picking pieces you love is that you will intuitively know exactly where to show it off, thus solving a commonly faced problem when decorating.
3. Go Big or Small?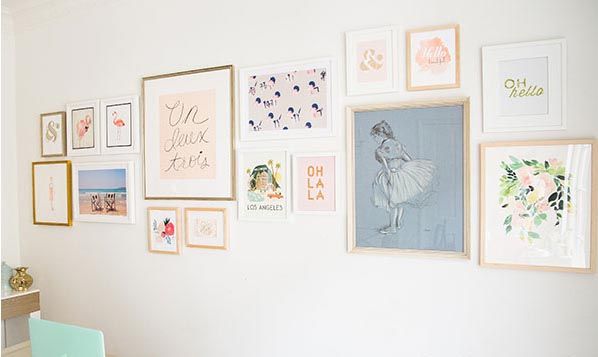 A huge statement piece? Or an array of small wonders?
As a thumb rule, avoid huge artwork in small spaces as it can be visually demanding. Choose art that falls within the frame of the furniture that is in front of it. For example, a family portrait positioned atop a three-foot sideboard should either measure exactly three feet or less to avoid looking top heavy.
Similarly, a tiny piece of art on a large wall will get lost and not have any impact. This presents a great opportunity to showcase multiple small pieces.
Lastly, if your heart is set on a piece that does not fit well in your home, you could always try to get in touch with the artist for a custom piece.
4. Color Me Pretty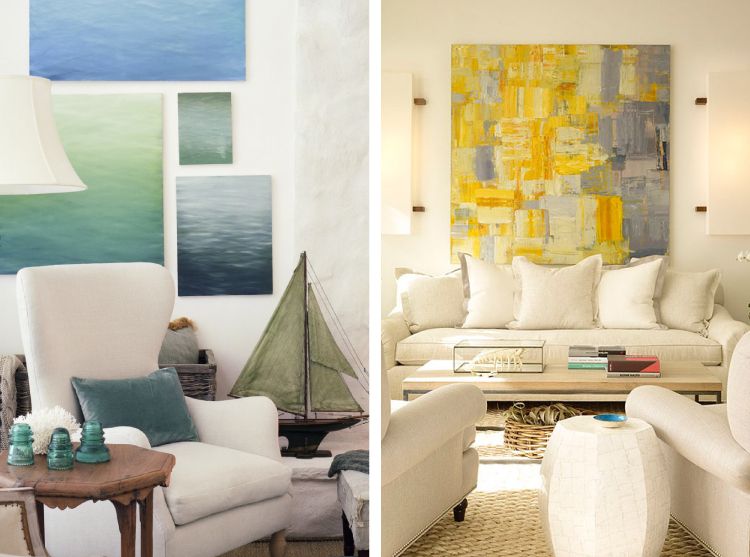 There are two ways you could go about this. Pick one or two colors from your surrounding environment — furnishings, accessories, wall color, throws, pillows, anywhere for that matter — and choose artwork that reflect these hues. etc. The end result would be a beautiful, harmonious vignette.
Alternatively, artwork that introduces a whole new color scheme into the room can add an interesting dimension. It stands out as a dramatic focal point and does not get lost. This is a great way to draw eyes onto your statement pieces.
5. Finding the Sweet Spot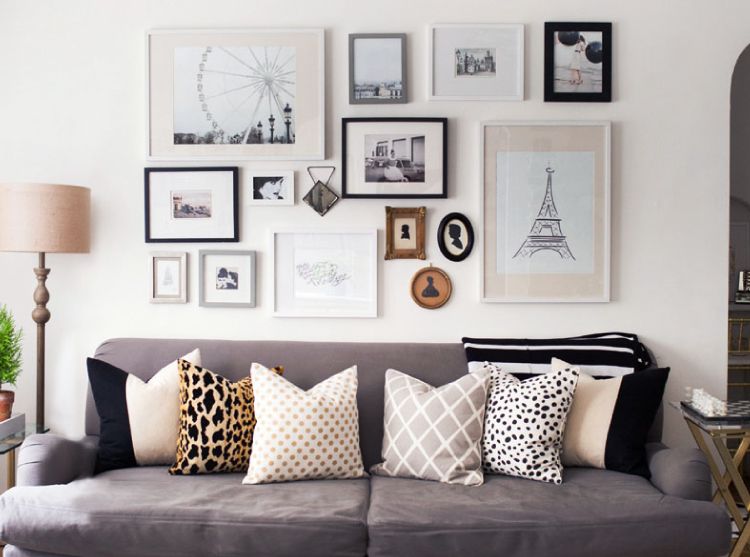 Unless you are aiming for the shabby-chic look, a little bit of white space around artwork is always encouraged. This keeps things de-cluttered and does not take away the beauty of individual pieces. Also, make sure that the artwork is hung at eye level in a place that receives plenty of light.
More importantly, don't get discouraged if the art piece you've bought clashes with the environment you initially intended to put it in. Try it on different walls and it might fit in perfectly somewhere else. You could also try moving furniture or maybe add a fresh coat of paint or wallpaper to make the art pop out.
Collecting art is a skill that develops with patience and time. It is okay if you do not get it right at the first go. With these simple tips, we are sure that you will master the art to pick art for your home.