Do you think the traditional look is predictable with a riot of colours and wood carvings? You're not entirely wrong, but we've designed some homes to add Indian home decor ideas in more subtle but creative ways and we think they've turned out spectacular. Take a look:
For the collectors among us, this one's a delight!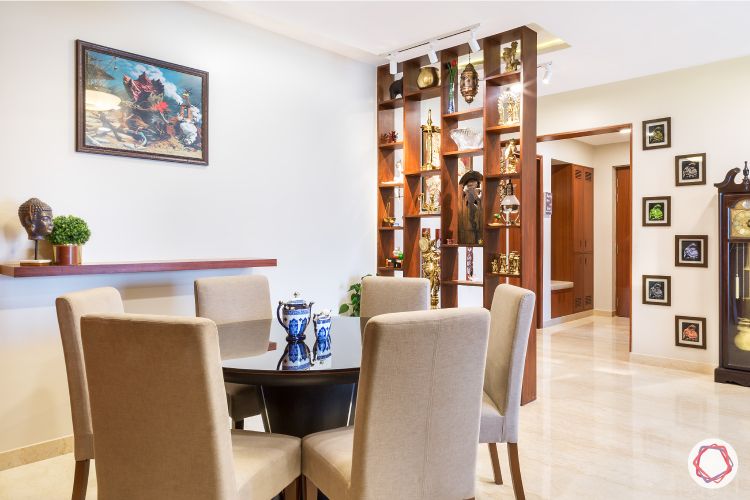 While the entire home is designed with a comforting, minimalist vibe, one partition wall in wood has been installed to show off all their collectibles in brass and wood. If this doesn't show off your travels and desi roots, what does?

For that pop of colour!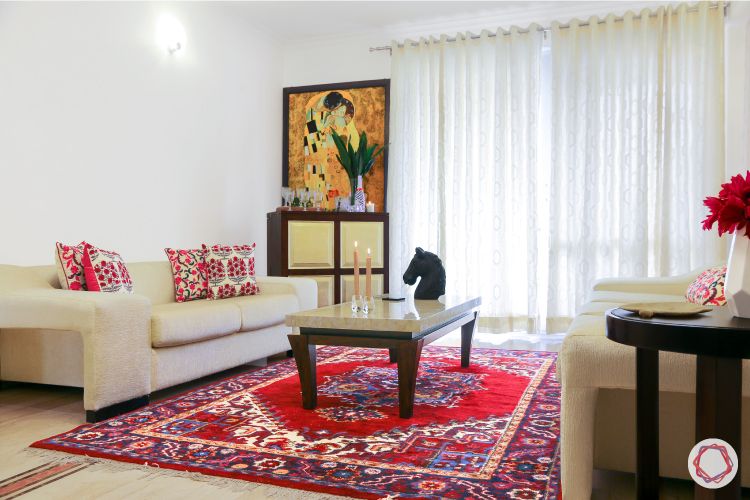 Sometimes, that's what your uber classy home needs – a dash of colour and Indian prints. Take a look at this home that's predominantly white, including the marble coffee table. Adding the block printed cushions, a luxurious Kashmiri carpet and artwork on the wall just makes the whole room come alive!
A wooden jhoola for nostalgia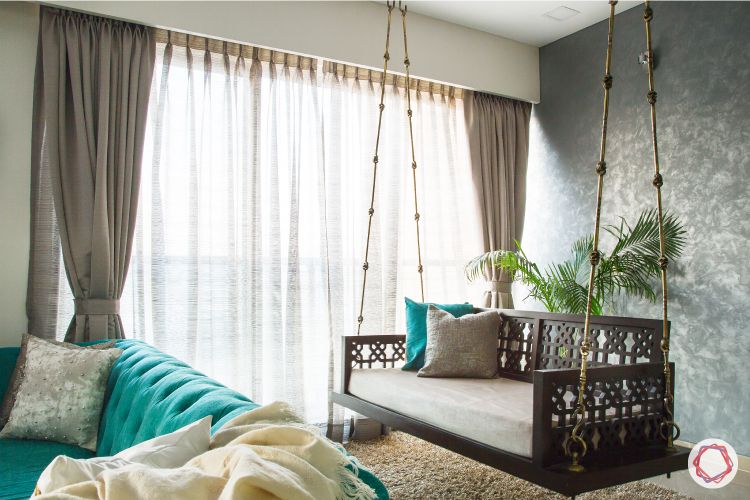 If the space in your home allows it, we urge you to splurge a little and get yourself a swing. It looks divine and will also bring back memories from your childhood. You can pick a design that's either simple or extravagant, depending on what you fancy. No better way to bring home desi swag!
A Rajasthani wooden jharokha to make a statement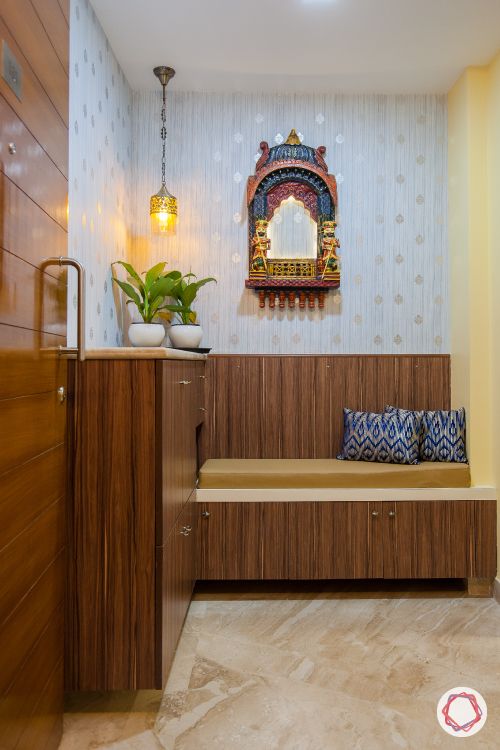 We personally find this foyer an absolute delight – with a colourful jharokha in the spotlight, foyer seating with Indian printed cushions and some plants for effect. Who wouldn't feel welcome in this home?
Now for that designer touch!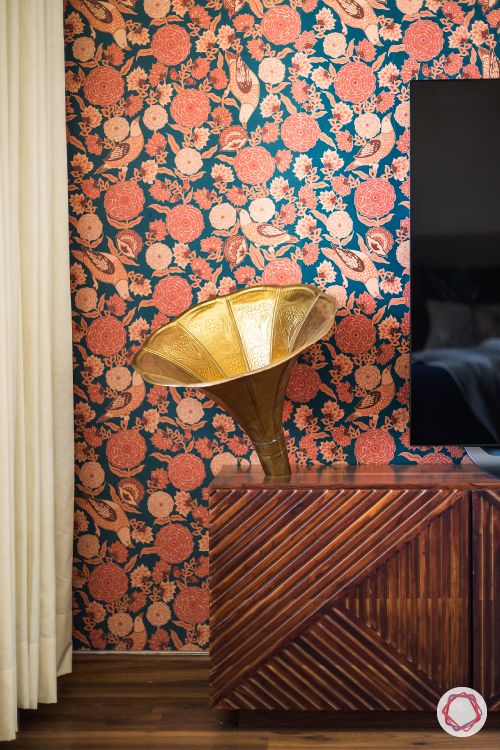 Some nooks and corners deserve that designer touch. Much like this home that wanted to show off an antique gramophone next to a modern big screen TV. So we gave them a gorgeous Sabyasachi wallpaper as a backdrop.
Wall art, anyone?
This family wanted a collection of movie posters for their hallway. And what could be better than an epic historical drama like Mughal-e-azam? What are your favourite Bollywood titles? Maybe this is an idea you can make yours!
Get a statement piece!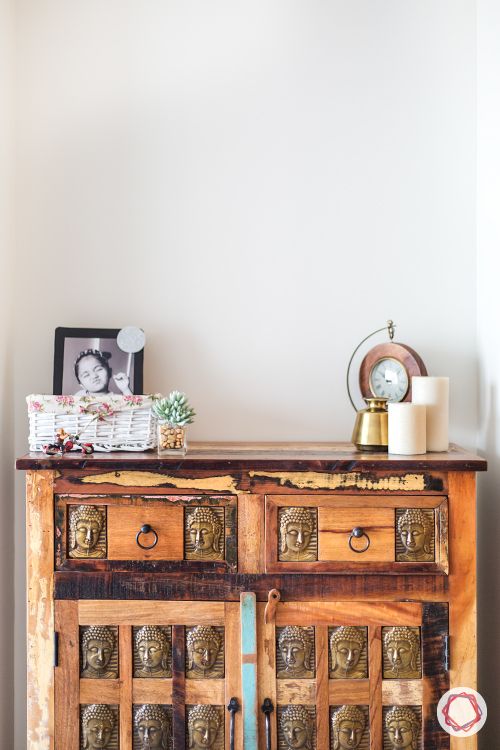 Some of us add desi swag to our homes with unique pieces of furniture or accents like this gorgeous chest of drawers with brass trimmings. It can occupy a central location in your living room to show off some traditional decor.
For subtle displays of our Indian roots
And lastly, some of us don't like to go all-out, but still express our love for our heritage in smaller ways, like this glass top table that's been given an Indian touch with patchwork fabric. The beauty is certainly in the details when it comes to design.
Love our take on Indian home decor ideas? If you want to start with designing basics of Indian home decor, we recommend you look at Decor Essentials for Indian Homes. Write to us with your comments!