What makes a good window? Is it the view that lies beyond it, or does it have more to do with the types of windows for home interiors? In either case, it doesn't hurt to know the many window styles for homes available while designing your space. Moreover, knowing these window types and names can also help you better explain your vision to your interior design.
With this list, we bring to you the different kinds of windows that can suit your varying needs. Give yourself a new reason to enjoy looking out the window with these wonderful window styles for homes.
1. Fixed Windows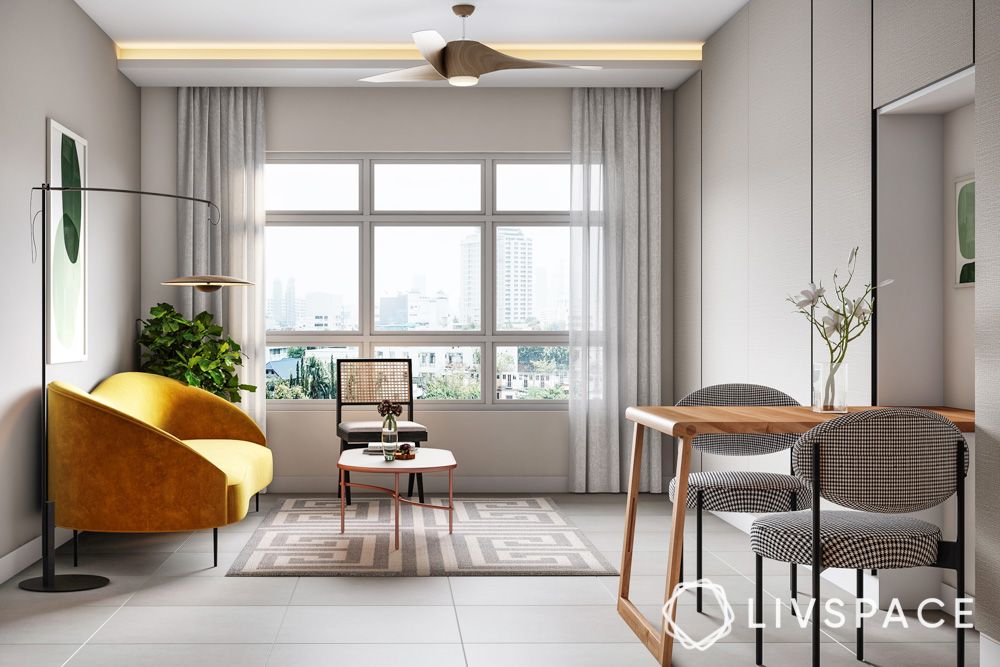 As the name suggests, these types of windows typically do not open and are non-operational. They are fixed in position and are used more for framing scenic views rather than ventilation. Such house windows types are also known as picture windows, as they frame a scenery.
If you have a splendid outside view but want to shut the noise of the city, go for a picture window. Since these types of windows for home interiors are fixed, they filter noise, giving you a cosy spot to enjoy your day.
Pro tip: Add an awning window above your picture window to add some ventilation to your space.
2. Sliding Windows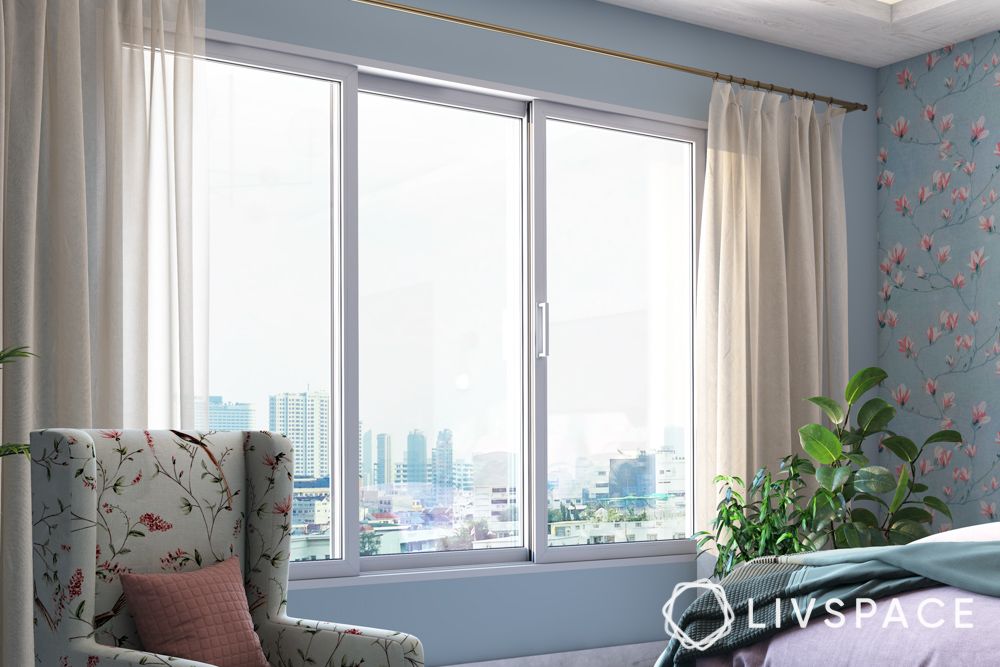 These house window styles move horizontally instead of opening outwards. Among the types of windows for home interiors, this is an excellent choice for narrow passageways and balconies. These types of window frames also work especially well in compact spaces, as they take up less space.
3. Pivot Windows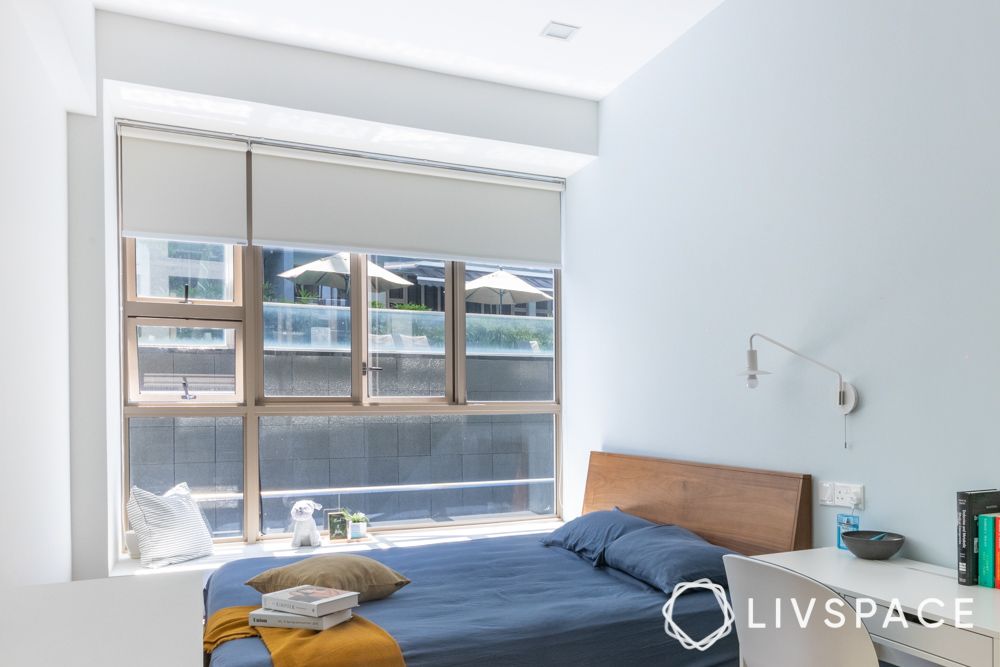 If you want ventilation even during rains, pivot and awning windows are your go-to option. Unlike casement windows, these types of windows do not make use of a hinge. Instead, the opening mechanism pivots from the hinges located at the centre of the frame.
Different types of windows using this mechanism can help offer shelter from rains and direct sunlight too. Moreover, depending on the location of the pivot, they can either be opened horizontally or vertically. As house window styles, awning and pivot windows are best suited for small spaces.
4. Single-Hung Windows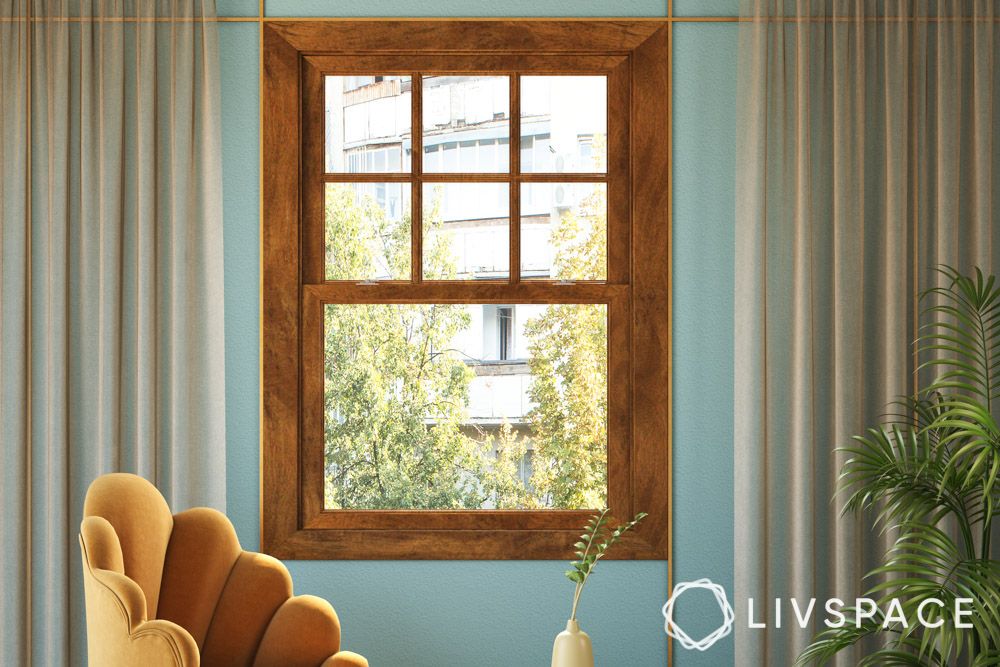 Single-hung windows are nothing but types of windows that consist of one operational sash. The sash is the part of the window frame that can be moved upwards or downwards. It is usually the lower sash that is movable, while the upper sash is fixed in position.
With such window styles for homes, you can only operate the lower portion of the window. Since hot air rises upwards, these types of windows might not offer as much ventilation as double-hung windows.
5. Louvred Windows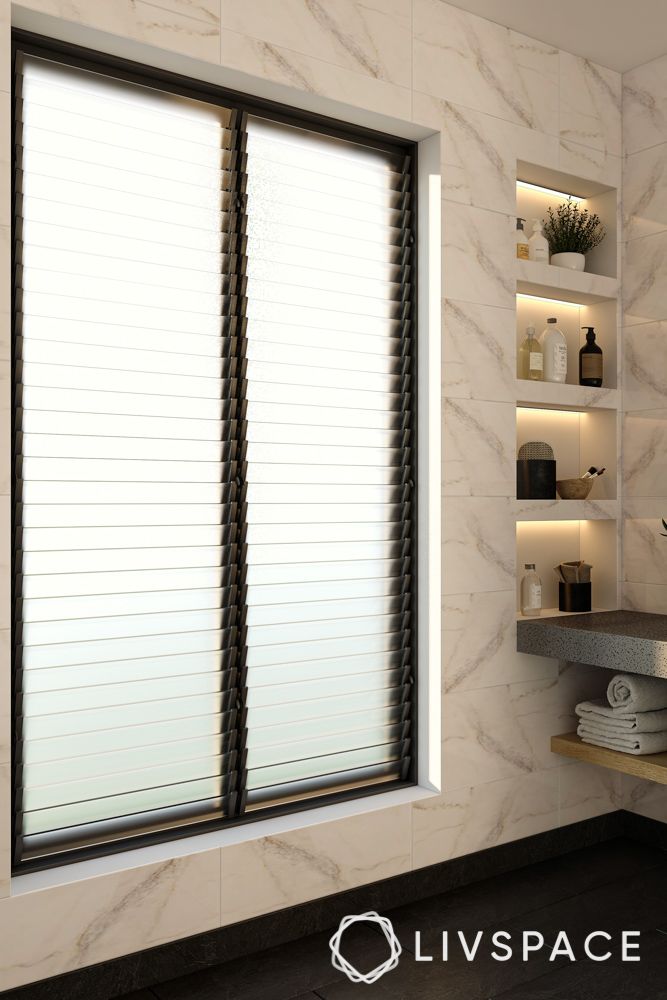 Jalousie or louvred windows are very effective in ventilating homes. You can close the horizontal slats layered on top of one another at an angle or at a fixed angle, depending on what you need. Among the different types of windows available, these types of windows are preferred in warmer climates. Plus, they are also easy to maintain.
Also Read: 7 Best Blinds for Windows: Their Designs, Types, Usage and Busted Myths
6. Casement Windows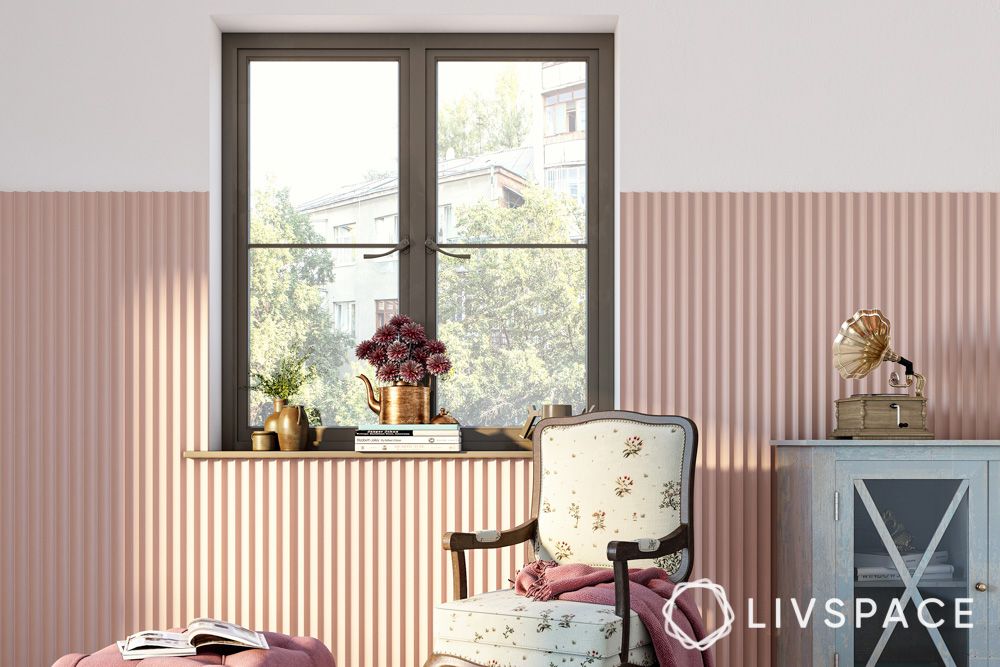 Commonly found in traditional Indian homes, casement windows are no stranger to us. The mechanism these types of windows use is simple: with hinges on either side, the windows open outwards. Such window styles can be opened and closed as you want, making it favourable for varying ventilation needs.
7. Metal Windows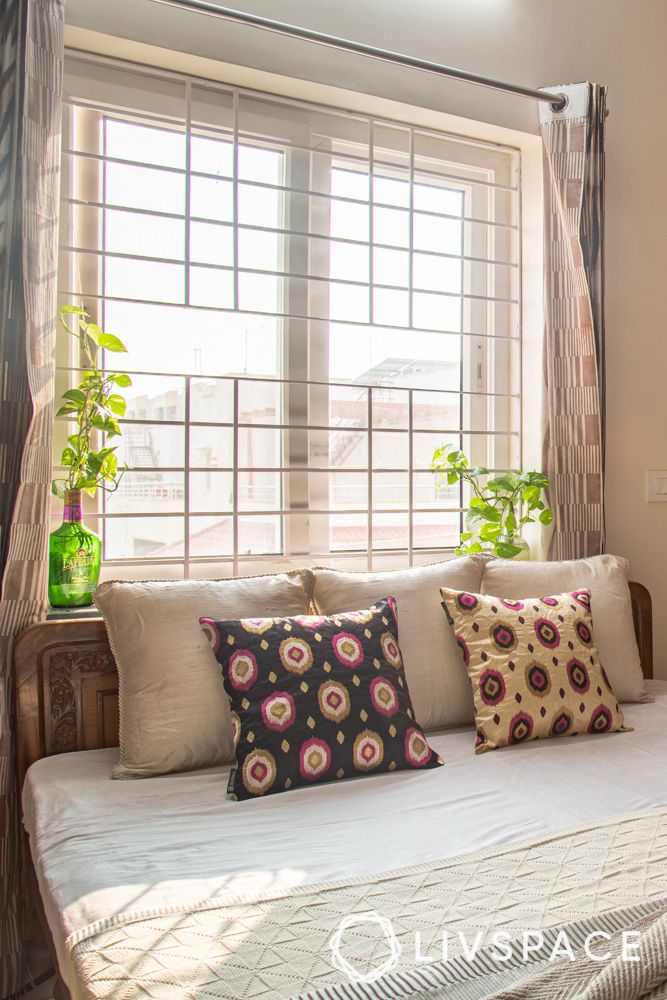 While glass and wood frame windows might offer unparalleled beauty to your interiors, they might not be the most secure. Moreover, these types of windows can also be fire hazards in the event of a disaster. This is where metal windows can be beneficial to use, as they not only offer security, but are also damage-resistant.
You can either go for metal frame windows to accomplish an industrial look, or you can use metal grills over your existing windows. Both approaches can make your home more safe and secure.
8. Double-Hung Windows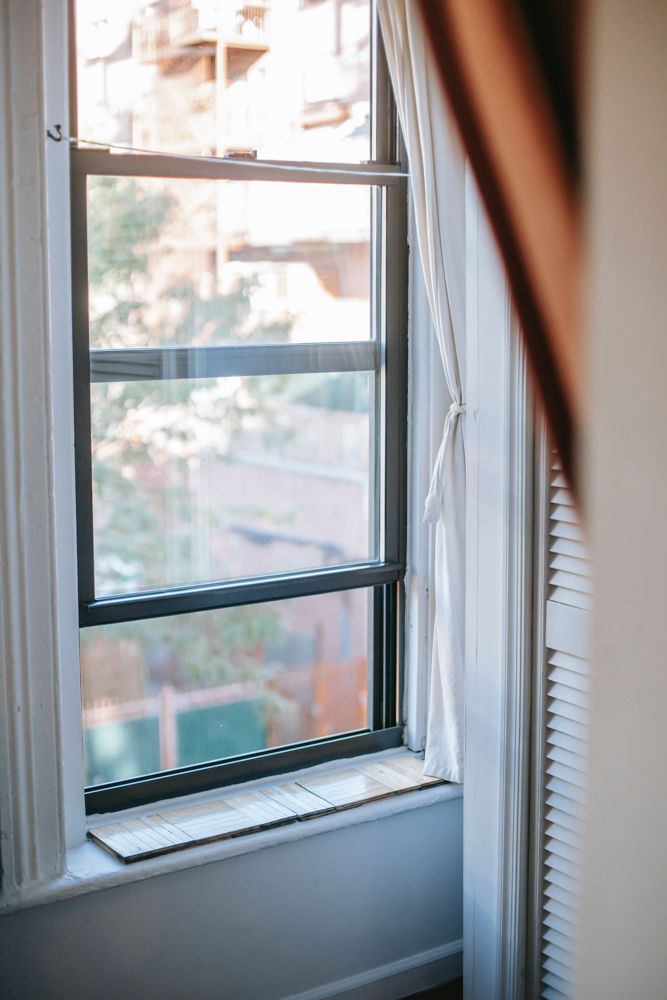 Unlike its single sash counterpart, double-hung windows have two movable sashes or panes. With these types of windows, neither sash is fixed, allowing upward or downward movement.
Given this ability, these types of windows are better for ventilation. In fact, they are also easier to clean since both sashes can be moved.
9. Corner Windows
Do you have a stunning view surrounding your home? If yes, you probably require the types of windows that can do it justice. Corner windows are one such solution. These windows are typically found in the corner of a room where the panes meet at the crevice.
These types of windows comprise a couple of sashes that can extend on either sides of the wall, creating a panoramic view. Since they open up a large section of the wall, they can also help make the room appear bigger than it is.
10. Bay Windows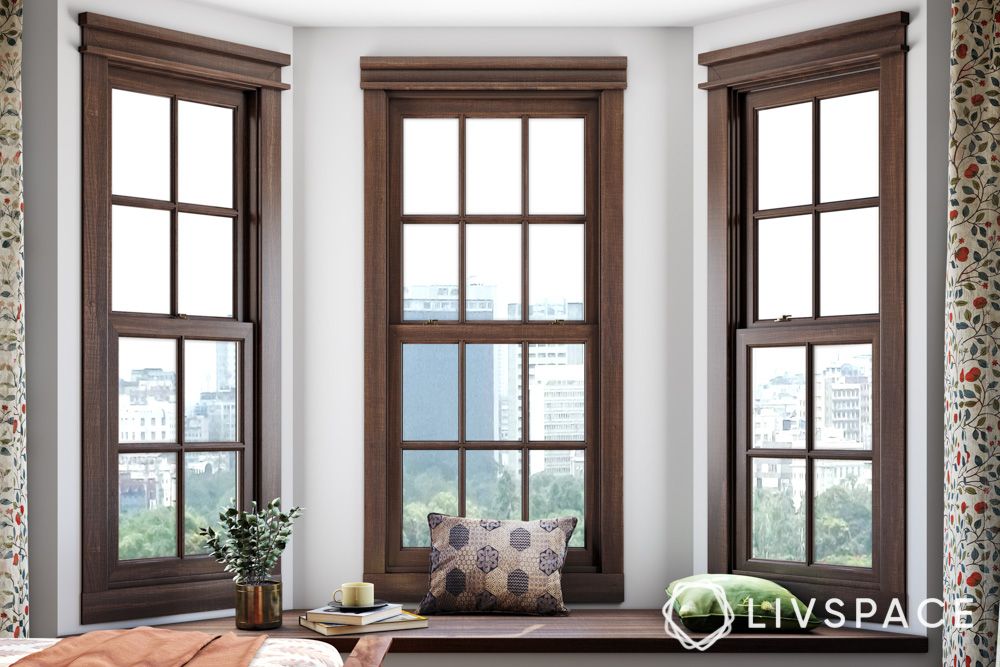 Bay windows protrude slightly outwards, offering space for a lovely window seat or a simple garden. These types of windows can also provide optimum sunlight. The bookworm in you has certainly dreamt of a space like this to relax with coffee and a paperback.
Also Read: 9 Important Tips on How to Choose Curtains for Windows
11. Dormer Windows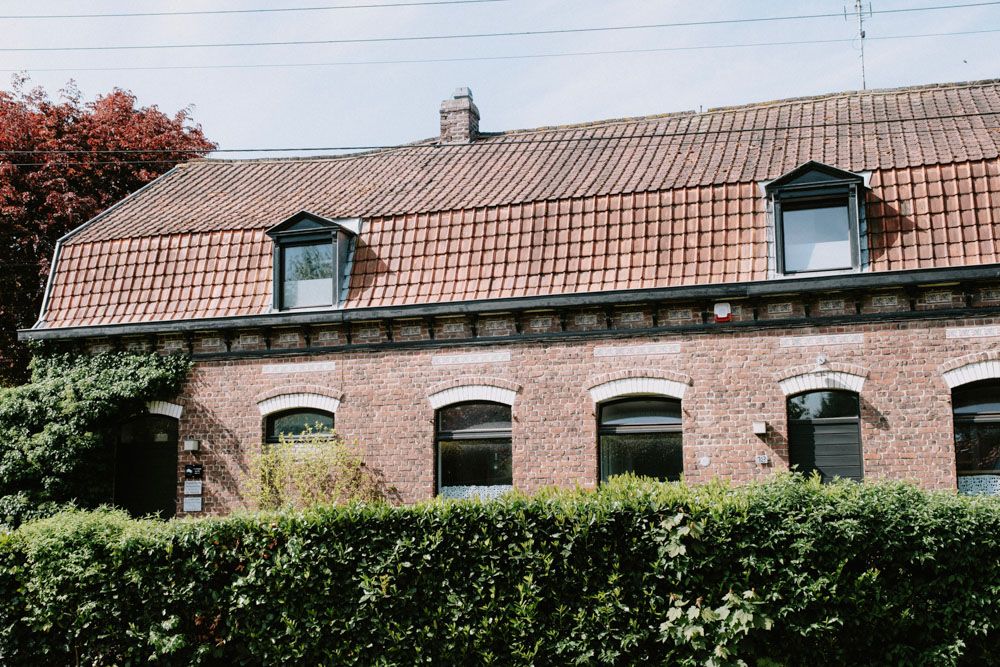 These types of windows might not be as common in Indian homes. However, they are useful to note. Dormer windows extend out from the roof or attic space of a home and make use of a gabled covering. This gives the roof or attic area additional space as it protrudes outwards.
If you live in a home that has loft space limited by a sloping roof, you can consider using a dormer window.
12. Clerestory Windows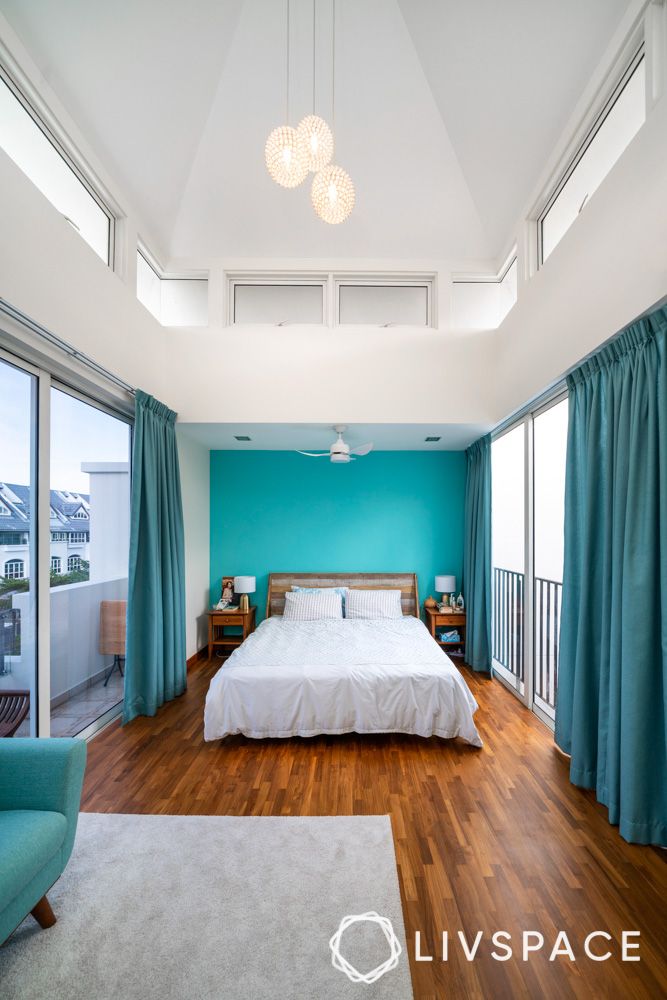 Not a fan of dim interiors lacking natural light? Perhaps clerestory windows are what you need. These types of windows lie along the upper portion of your walls, adding extra ventilation and sunlight into the room.
These windows sit above eye level and use glass panes to allow light to filter in. You can either go for fixed or hinged panes, depending on whether you want both light and air to pass through.
13. Roof Lantern Windows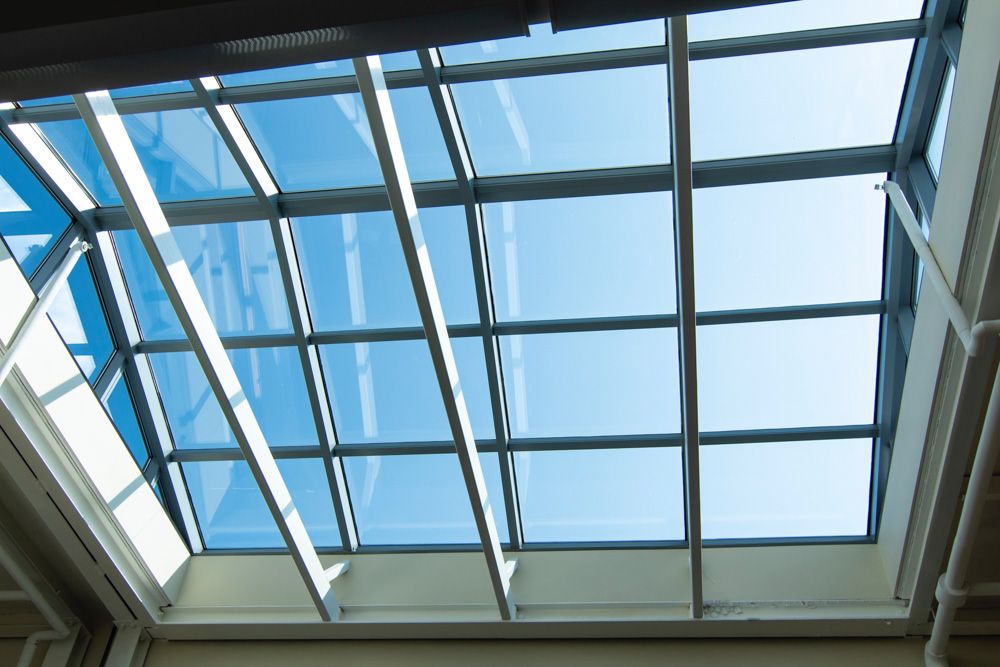 Have you ever been to a mall or public space that has a beautiful glass ceiling? These types of windows are called roof lanterns. They rest atop your roof and allow natural light to pool into your home.
There are two types of formats for ceiling windows: flat roof windows and lantern windows. The latter is a pitched version with slopes that allow more light to flood through. What's more, if you live in an area where stars come out at night, you can even use them for stargazing.
14. Gable Windows
Similar to dormer types of windows, gabled windows also make use of a gabled roof structure. However, unlike dormer windows, gabled windows do not protrude outwards.
These types of windows lay flat on the exterior wall, but are positioned beneath the gable on a roof. Moreover, these types of windows do not sit on sloping roofs.
15. Ventilators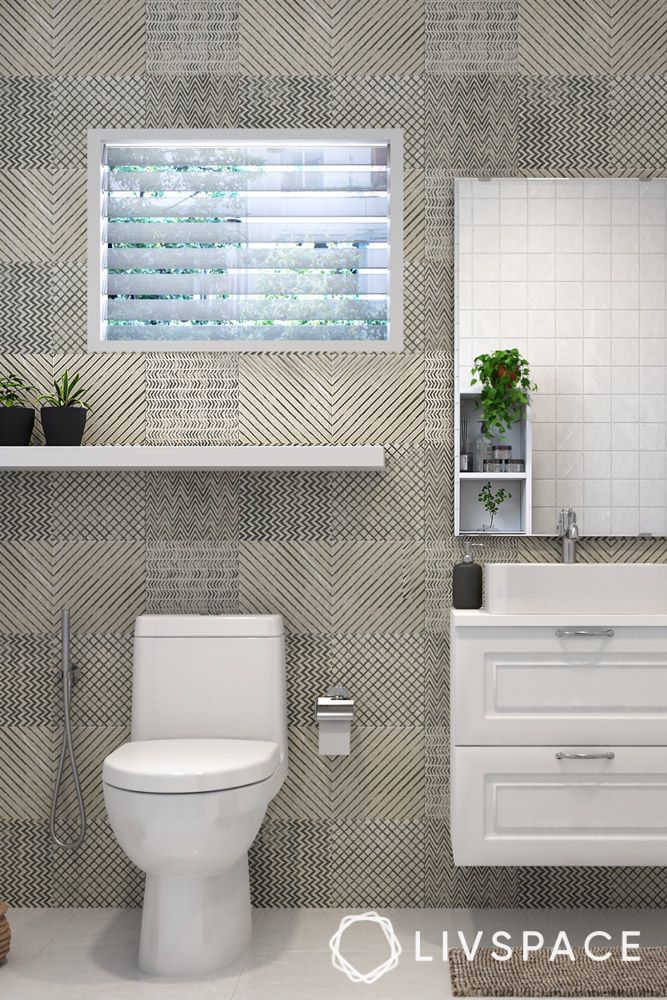 Commonly found in bathrooms, ventilator windows aid the flow of air into your room. These types of windows are useful to have in bathrooms, as they can filter out hot air and steam during showers. What's more, they also ensure privacy as the panes are slatted and do not open out.
16. Skylights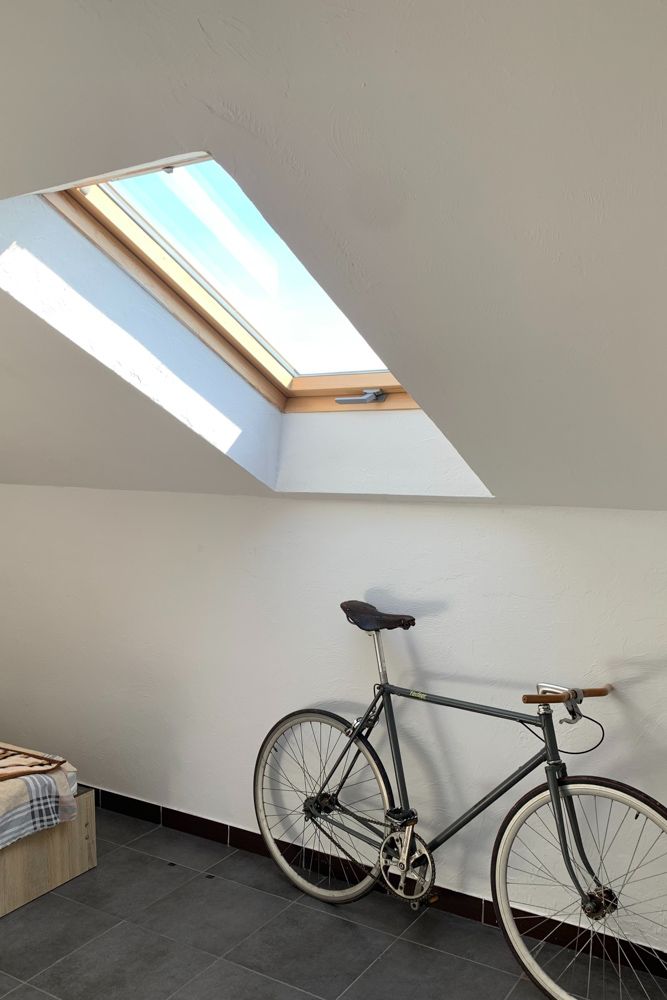 Skylight windows are perfect for stargazing and filling your home with sunlight during the day. They were extensively used in traditional Indian homes, where roof tiles were famous. However, roof lanterns as types of windows can be used only in independent homes.
You can give your home a new look by experimenting with different window styles. You will certainly find one that fits your personality.
17. Selection Criteria for the Best Window Styles
#1: Location of the Room
If your room faces a good view or sits at an angle that receives a lot of light, go for bigger types of windows such as corner windows, bay windows, and sliding windows.
#2: Size of the Room
If we talk about windows that open into the room, note that they can eat up space, especially in a small space. Go for sliding door windows or pivot and awning types of windows if you have a small room.
#3: Direction of Wind
You want to ensure that air is circulating properly inside your home, from one entry point to the other. Locate the direction of wind flow and place your window in the same direction for best results. South-facing windows can also help shield you from the sun.
#4: Climatic Conditions
If you live in a hot region with harsh sunlight, you probably do not want to place your windows in the direction of the sun. Instead, consider choosing window styles and placements that can keep the house cool. The same goes for regions affected by heavy monsoons. Pivot windows can ventilate the space and keep it dry during heavy rains.
#5: Utility of the Room:
Depending on the nature of the room, there are different types of windows to use. For bedrooms and common areas, you can benefit from using bigger windows to soak in those views. However, areas like the kitchen and bathroom do not require as much window space. These areas require functional types of windows that aid in ventilation rather than fixed or picture windows.
#6: Architectural Point of View:
You want to choose windows that match the rest of your interiors and design style. If you're going for an industrial style approach, use glass and metal frame windows to complete the look. However, if you prefer something more traditional, you can use wooden frame windows.
How Can Livspace Help You?
We hope you found our list on the different types of windows useful! If you want beautiful interiors for your home, then look no further. Book an online consultation with Livspace today. If you have any thoughts and suggestions you'd like to share with us, we're all ears! Drop us a line at editor@livspace.com.