The typical Indian home is rich with warm and vibrant decor elements. While contemporary minimalism is making waves around the world, most native homeowners just can't do without a few elements of design that are quintessentially desi.
For a truly Indian home, infuse ethnicity into your interiors with the following decor essentials.
Elements of Indian Decor #1: Vibrant Colours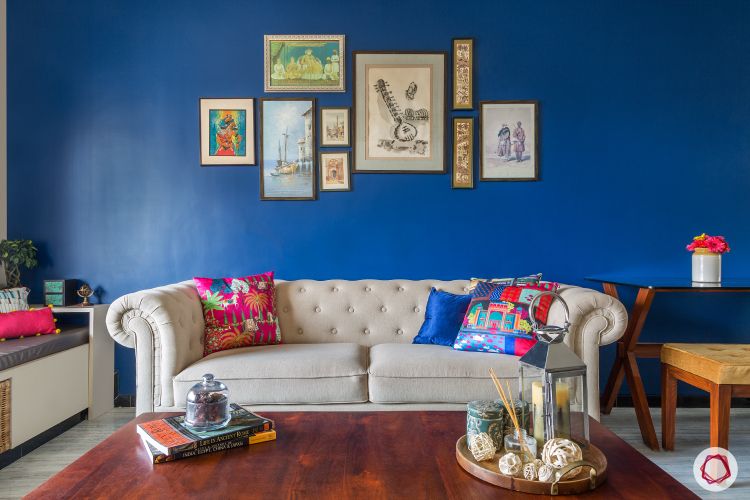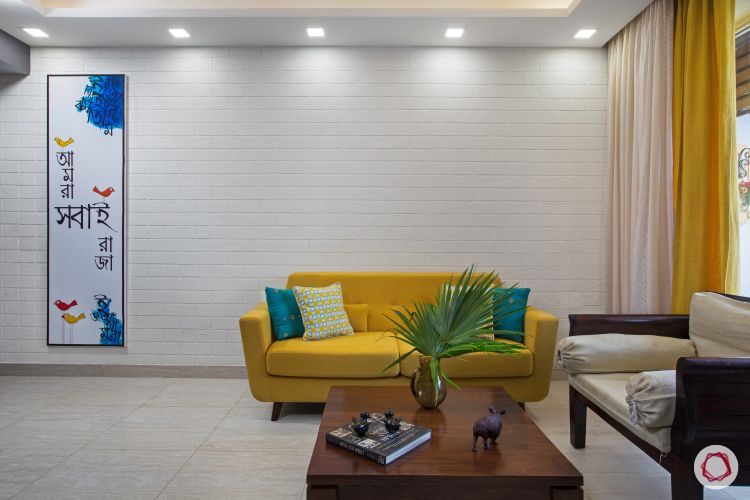 If there is one thing that is distinct about Indian homes, it is the willingness to experiment with colours. There is always a pop of colour or a particularly bright piece of furniture. The colours could come through in the form of wall paint, wallpaper, furniture, soft furnishings, etc. Mustard yellow, electric blue, orange and rust red are some of the favourites on the desi palette. 
Elements of Indian Decor #2:  Wooden Furniture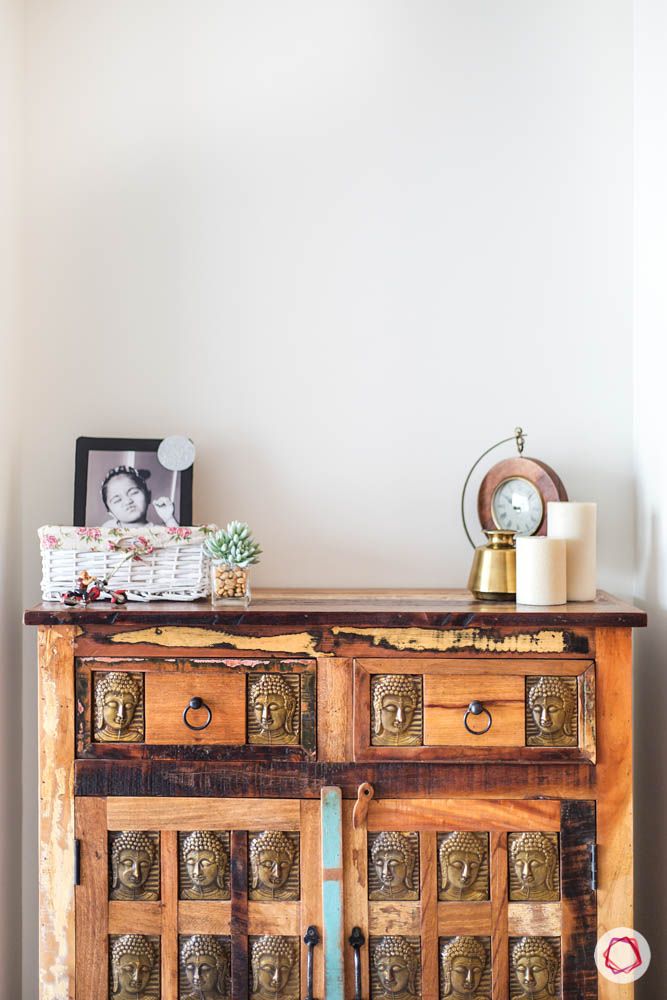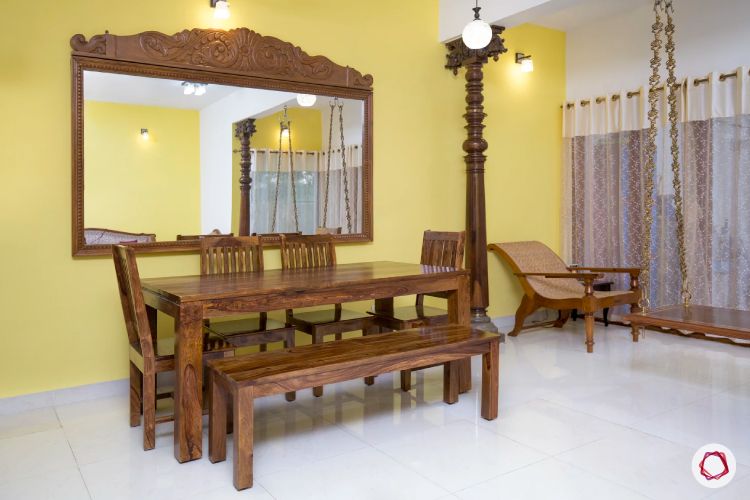 Remember the easy chair that your grandfather used to lounge in? It's time to bring back this element of design along with other wooden classic like an ornate chest of drawers or wood-framed mirror. Solid wood furniture, especially the ones with carvings and inlays, has a quintessentially Indian vibe. 
Elements of Indian Decor #3: Art & Collectibles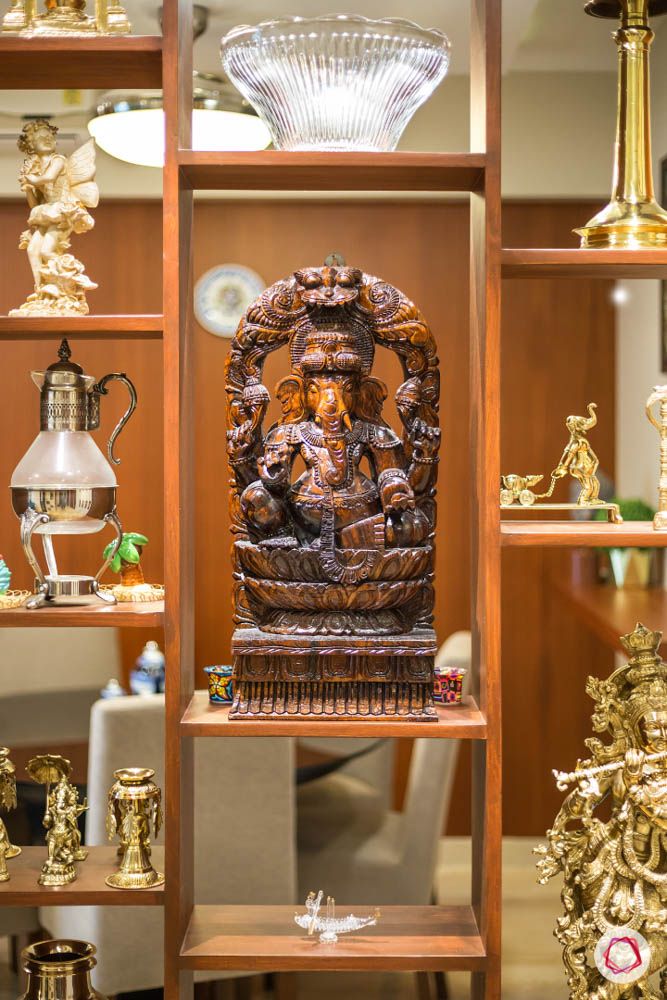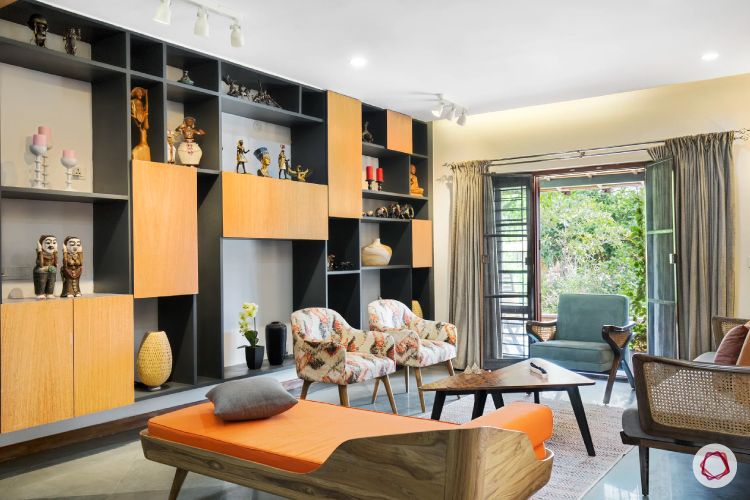 Indian homes have always been partial to artsy elements. Hence, figurines of different deities, paintings of scenes from famous myths or calligraphy prints of verses from holy books are popular decorations in many Indian homes. For a modern touch, choose abstract artwork of spiritual symbols like Buddha or mandala art.
Diyas, urli bowls, or statues made of brass lend a soft glow to the space as the light bounces off them. Usually found in south Indian homes, the weighty elements are reminiscent of temple carvings and function as a nostalgic element of design.
Elements of Indian Decor #4: Accessories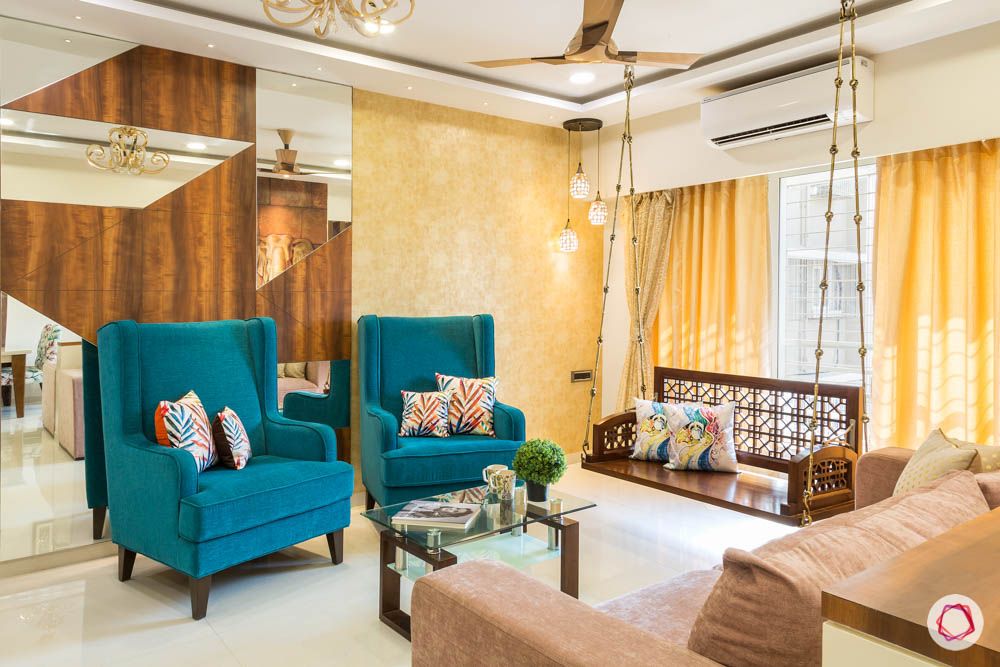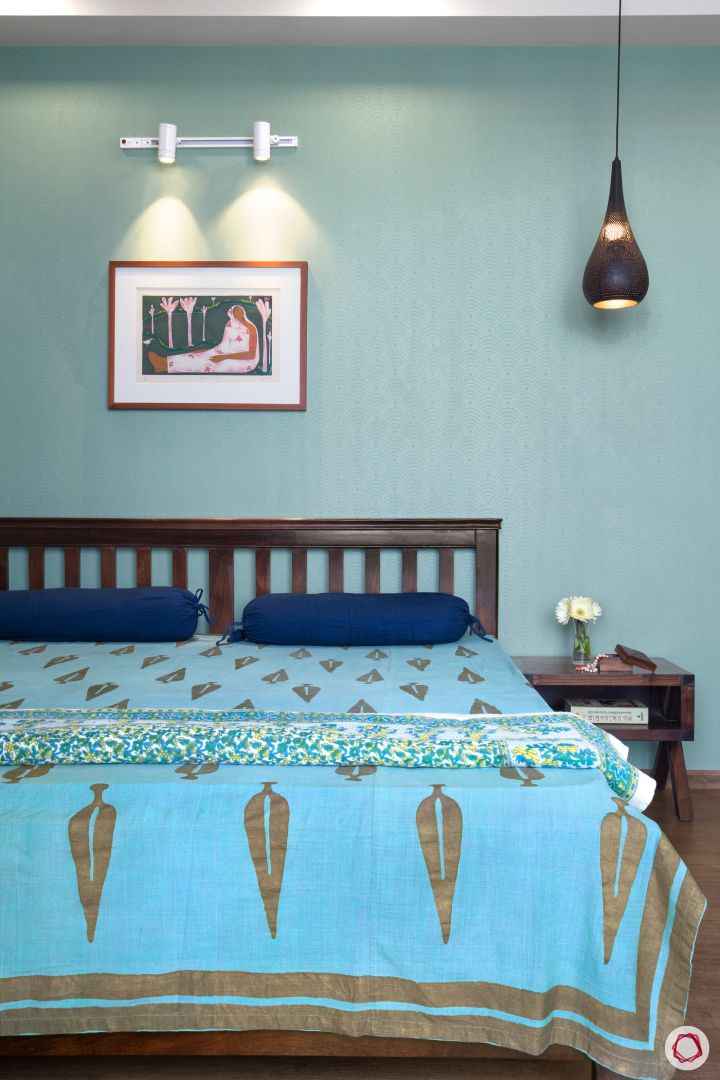 The intricately carved and stained, quintessential 'jhoola', is a staple in any Indian home. In case your home lacks the space for a ceiling mounted swing (due to a false ceiling installation), you can always consider a standing swing. If you are looking for something a little less ornate, here is a post in which we explore different types of swings. 
But if you want a budget idea to introduce Indian decor elements in your home, just pick some soft furnishings with Indian motifs. The paisley and floral motifs are very typically desi and are easily found on bedsheets, curtains and cushion covers. 
Elements of Indian Decor #5:  Culturally-inspired Art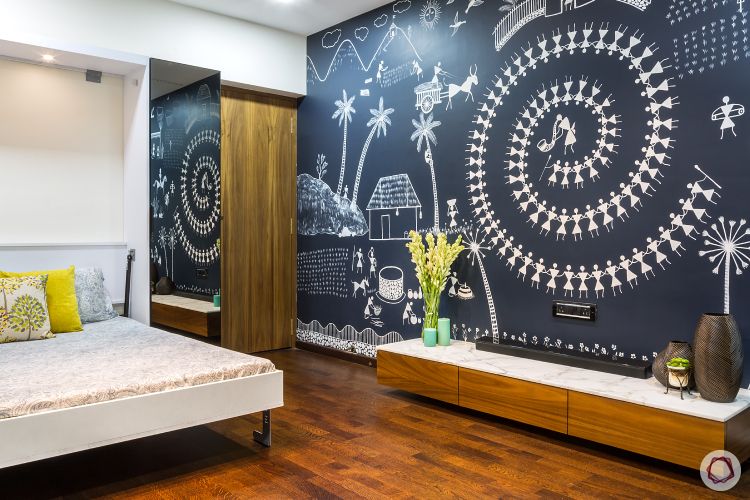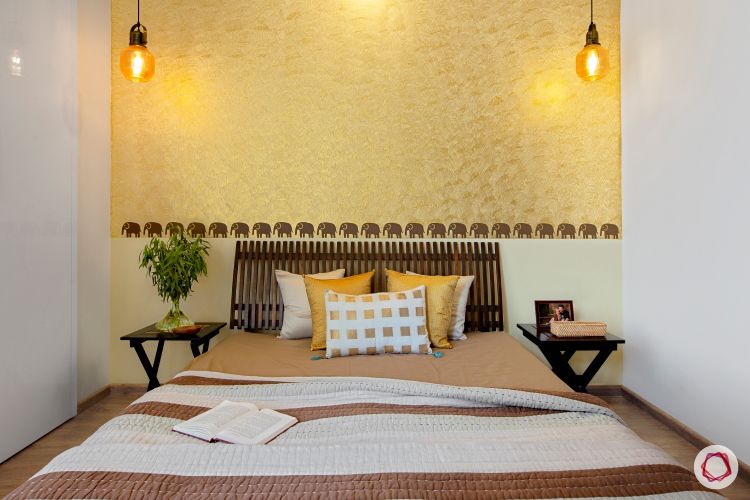 Nothing makes Indian homes feel authentic like traditional folk art. Terracotta vases add interest to your space, while a more intricate Tanjore painting could be an amazing accent piece. Adding Madhubani-inspired wall decals or layering bright embroidered cushions on your diwan, can help infuse colour into a neutral room. You can go all-out with an entire accent wall painted with Warli motifs or pick some a subtle touch of tradition with a modest decal. 
Pro Tip: If you are an avid traveller, knick knacks you pick up on your sojourns can lend a distinctly ethnic vibe to your space.
So, did we inspire you to imbibe culture into your decor? These are just a few of our favourite items to turn any space into a true Indian home. If you enjoyed reading this, also explore How to Use Wood & Stone in Interiors. 
Send in your comments and suggestions.