Lord Krishna, the eighth avatar of Vishnu, is believed to have been born in 3228 BCE in Mathura, now in Uttar Pradesh. According to the lunisolar Hindu calendar, he was born on the 8th night of the 'Bhadrapada' month (Bhado). Needless to say, Mathura witnesses the grandest Janmashtami decoration and celebration every year. But many other places are famous for their Janmashtami decor ideas as well. For instance, Vrindavan in UP, where Krishna spent his childhood, sees massive celebrations. And so does the state of Dwarka in Gujarat, where he ruled and lived for the bigger part of his life. 
The Different Shades of Janmashtami Celebrations
Every state has a different way to commemorate the two days that are celebrated as Krishna Janmashtami, Gokulashtami or Krishna Jayanti. Since, Lord Krishna was born at midnight, the festival spills onto the second day as well. Let's take a look at some of the Janmashtami decoration ideas for all the rituals that are performed on these days. 
Typically, there are two ways to celebrate the birth of Lord Krishna. One, that involves minimal Janmashtami decoration at home where you perform a small pooja. Two, you go grand. You can do that by either participating in the famous celebrations hosted by temples, or you can even host your own Kirtans or Bhagavad Gita Path. 
If you're more likely to celebrate Janmashtami at home, here are some ideas for Janmashtami decoration at home:
Choose the Right Statue for Janmashtami Decoration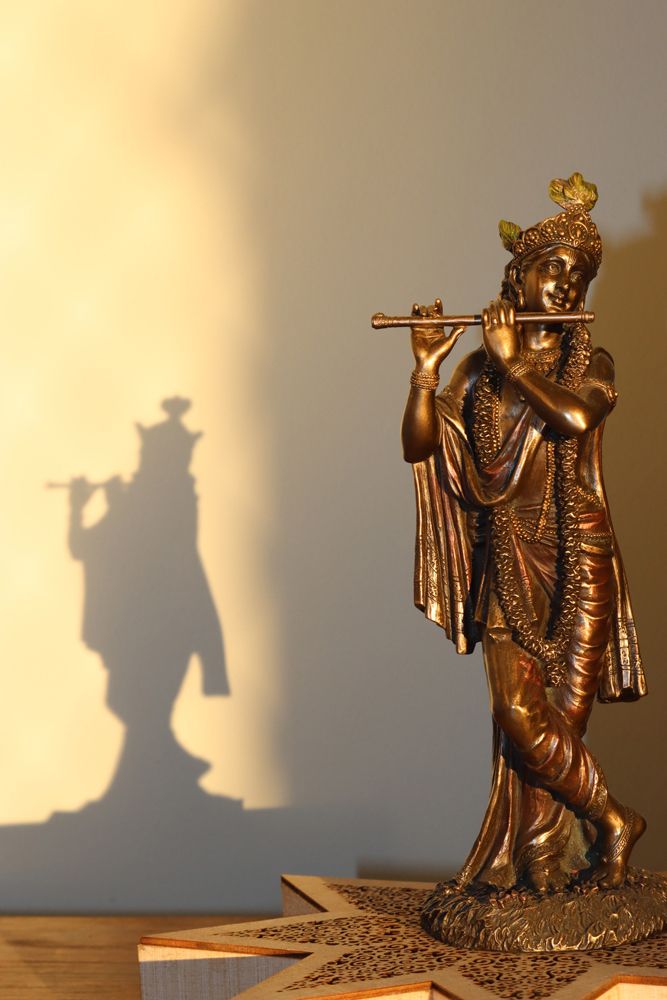 In most parts of northern India, people like to adorn Krishna statues in new clothing and jewellery. Essentially, they would wash the idol in a large plate (parat), adorn it with new clothes (poshak), crown (mukut), flute (bansuri) and necklace (haar). Remember to buy these things if you don't have them already. And if it's any help deciding, Krishna's favourite colour is yellow. 
However, in Andhra Pradesh, the devotees prefer to keep the pictures or paintings of Krishna instead of a statue. They chant bhajans and slokas in front of the picture during Janmashtami. So, if you're looking for an easy Krishna Janmashtami decoration idea at home, you can consider this.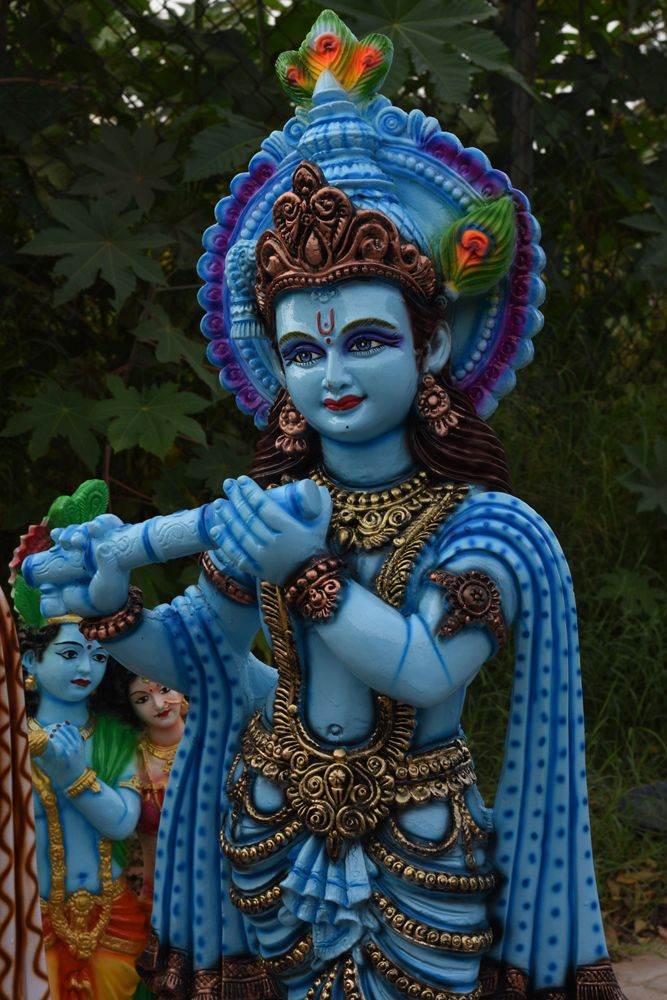 If you don't have a statue that you can do Janmashtami decoration on, you can buy a clay or metal statue from the market before Janmashtami. These are available at economical prices and generally come in different sizes.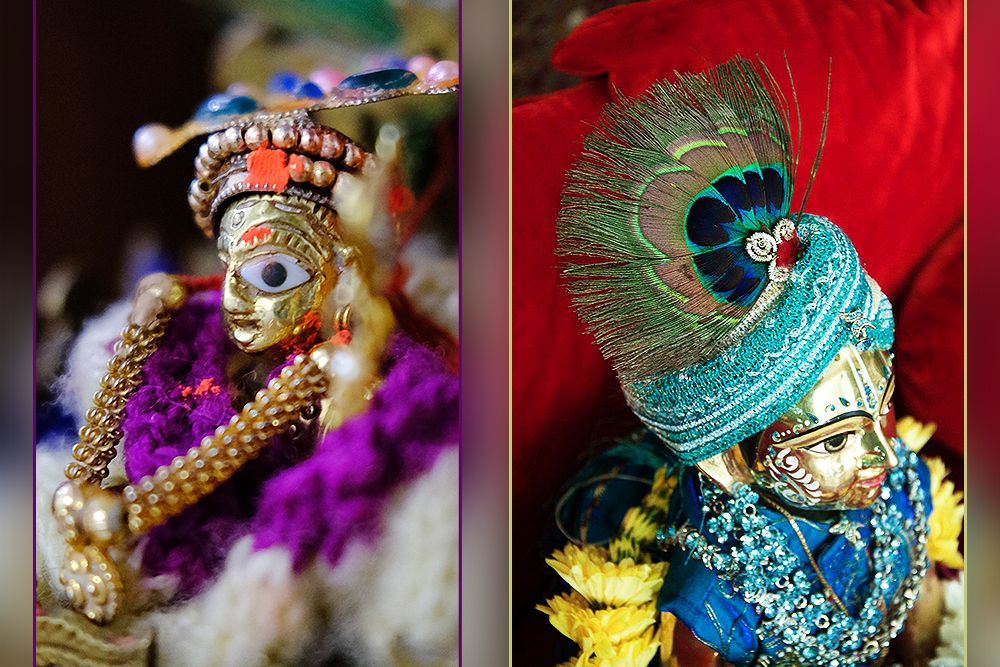 In states like UP, West Bengal, Delhi, Gujarat and Chhattisgarh, people prefer to bring the Bal Gopal, Bal Krishna or Ladoo Gopal home. They place the statue in a cradle or a swing and rock it to enact the birth moments of Lord Krishna. The Janmashtami decoration ideas at home often include ideas and moments revolving the swing (jhula) or cradle. Keep reading to find ideas for Krishna jhula decoration at home.
Set a Theme for Janmashtami Decoration Ideas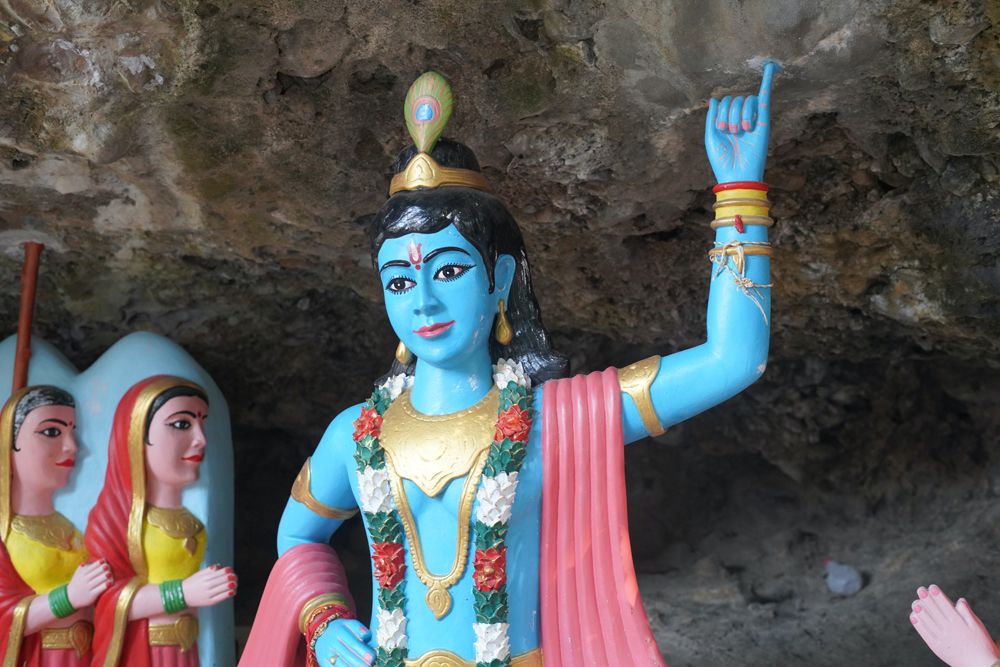 Lord Krishna was known to impress his people with intelligence and strength. To set a theme for your Janmashtami decoration at home, you can choose from many tales and legends. These themes can a beautiful way to share the tale of Krishna's life with your children.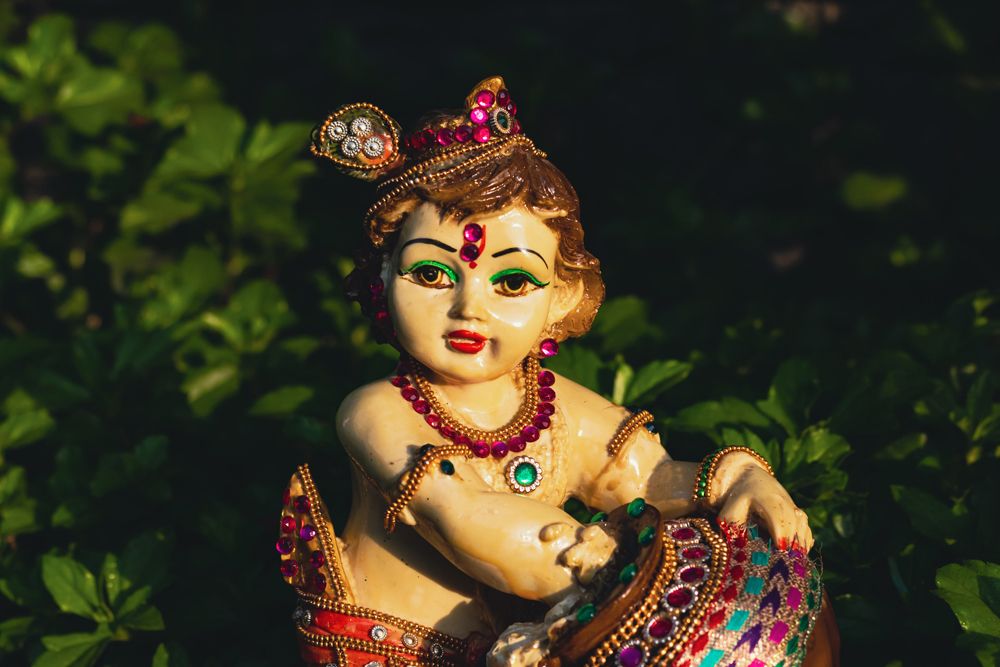 The most common and popular Krishna Janmashtami decoration theme is the 'Makhan Chor Krishna'. This is when Maa Yashoda catches little Krishna for stealing makhan from various houses. Since makhan was his favourite food, devotees offer him makhan along with their prayers. Hence, you will find the statues of Bal Krishna or Ladoo Gopal extending his hand forward, trying to reach for butter. 
The second most popular theme is the 'Raas Leela' by Krishna. Lord Krishna, his friends and the gopis used to love dancing to his flute. Raas leelas are a common way to celebrate Janmashtami in Mathura and Vrindavan in UP. Either actors are hired for the performance, or family members themselves dress up for these plays. 
Make a Stage/Stand/Base for the Idol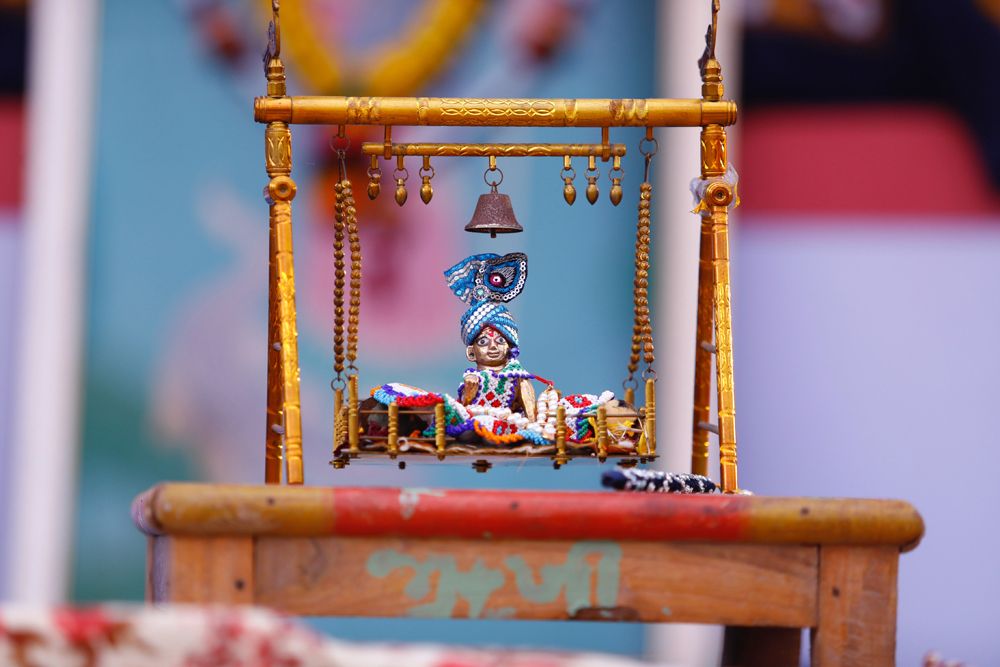 For Janmashtami decoration ideas at home, the base can be made out of a stool or a box. For bigger celebrations like Kirtans and Bhagavad Gita Paths (where Bhagvad Gita is recited for 3,5 or 7 days and there's a havan), the stage is generally larger than this. 
But if you're looking for easy Krishna Janmashtami decoration ideas at home, use temporary cardboard boxes. You can also use red cotton/ satin cloth to hide these bases. The colour red is auspicious for conducting Poojas. 
Ready the Parat To Wash the Statue for Janmashtami Decoration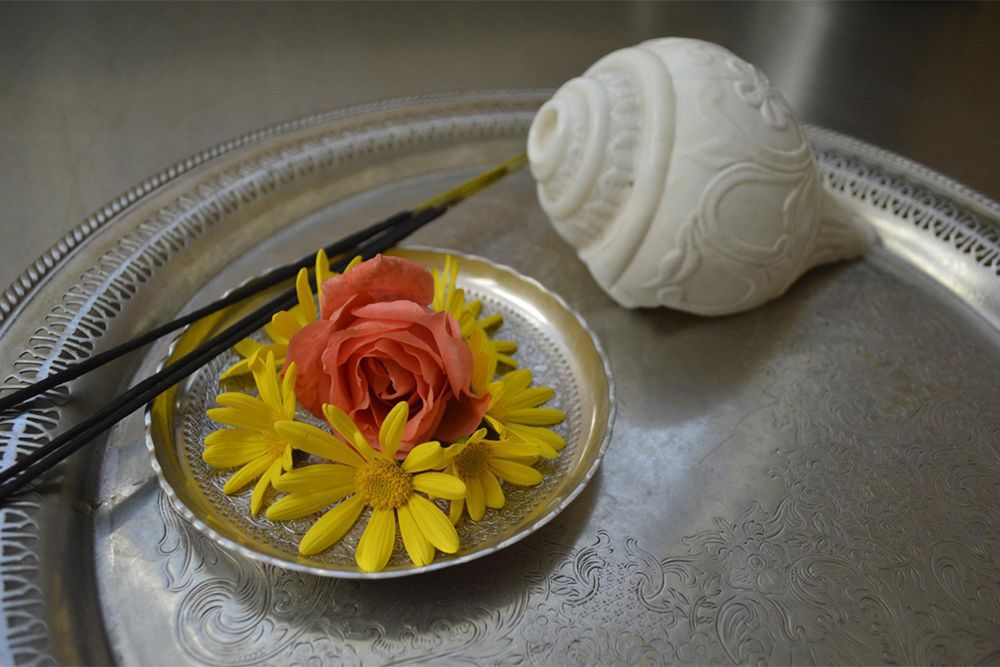 Typically, a small-scale celebration at home involves bathing the statue in honey, milk and water before dressing the statue. This is done twice. Once after you have decorated your entire set-up and placed Krishna in his 'palna/jhula'.
And the second time during the specified 'mahurat' of Krishna's birth. This time again with 'ganga jal', water and milk. Hence, a large plate (parat) forms a part of the Krishna Janmashtami decoration. 
Decorate the Palna/Jhula for Your Bal Krishna 
There are many ways to decorate the 'palna/jhula' for your 'Ladoo Gopal'. Steal these ideas below for your krishna jhula decoration at home. 
Use Satin Clothes (Reshmi) for Janmashtami Decoration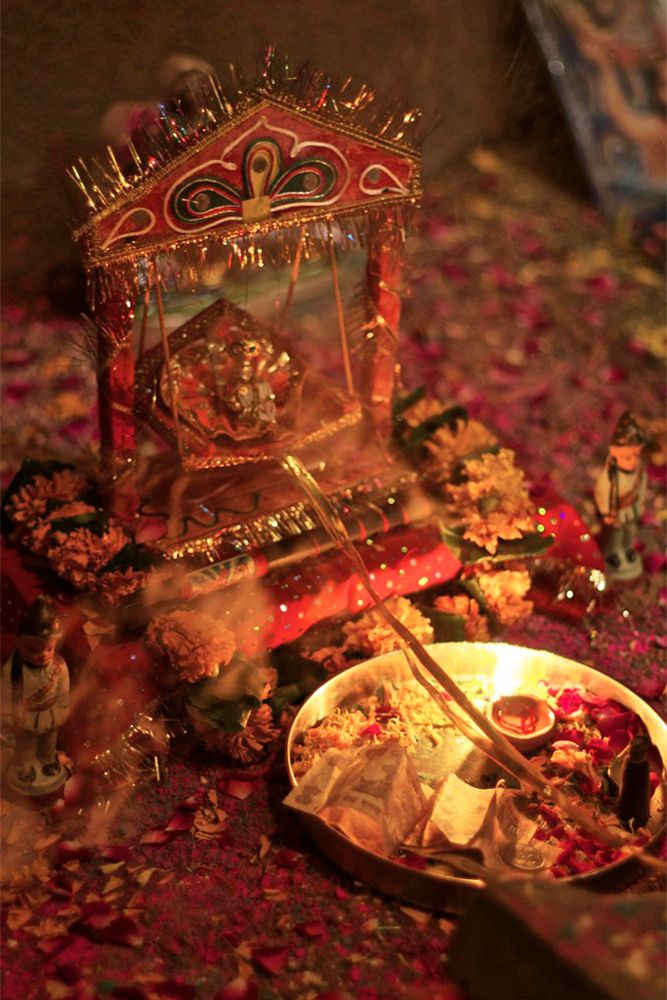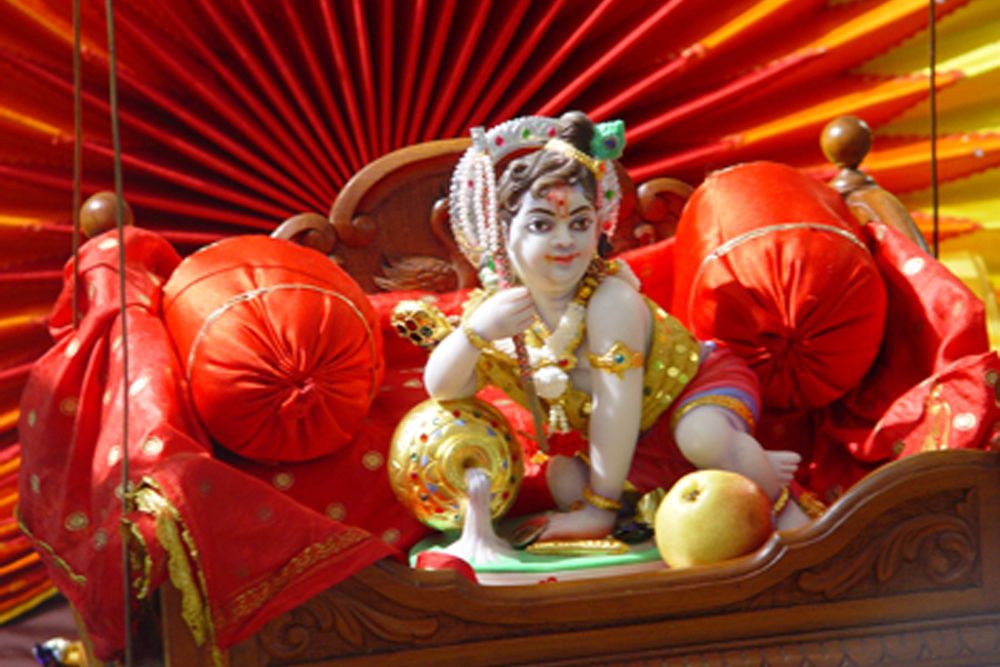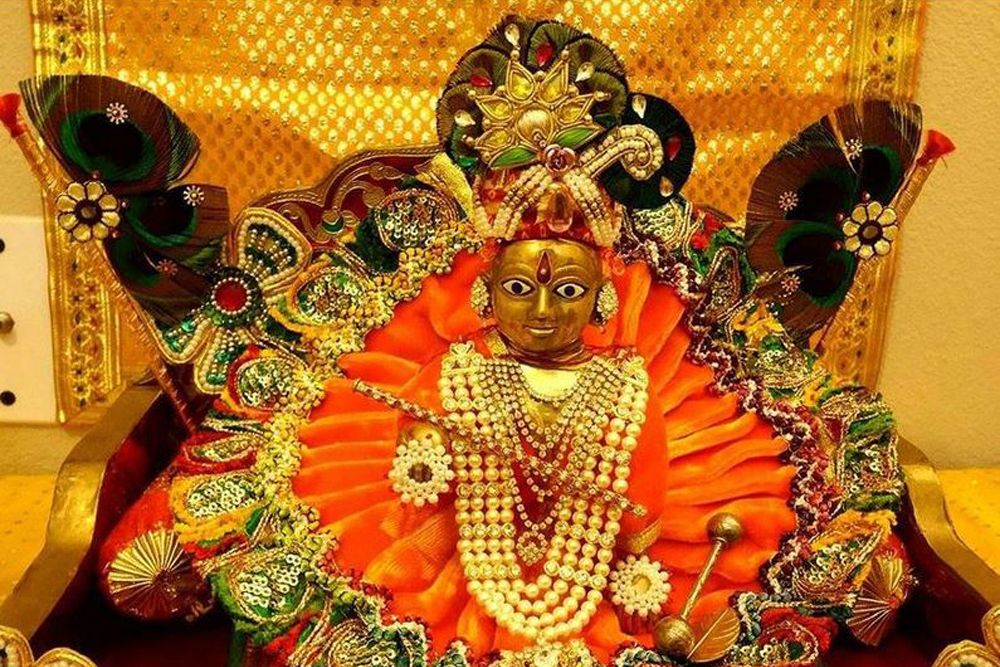 Use Peacock Feather for Janmashtami Decoration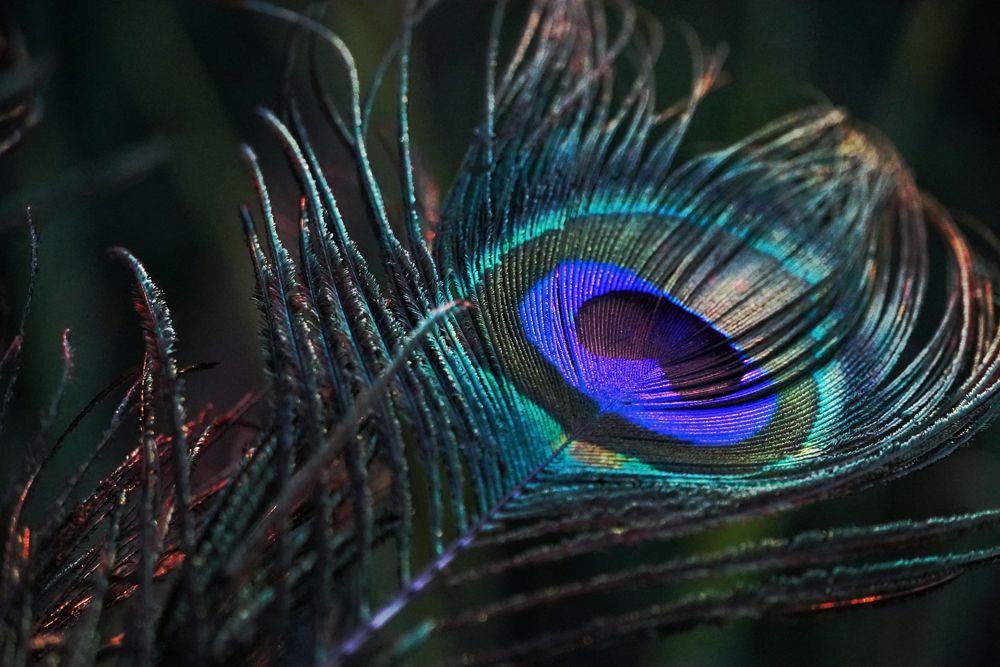 Lord Krishna always wore a peacock feather in his crown (mukut), so it is only natural to decorate his 'palna/jhula' and his 'mukut' with it. 
Janmashtami Decoration With the Matikis and Handis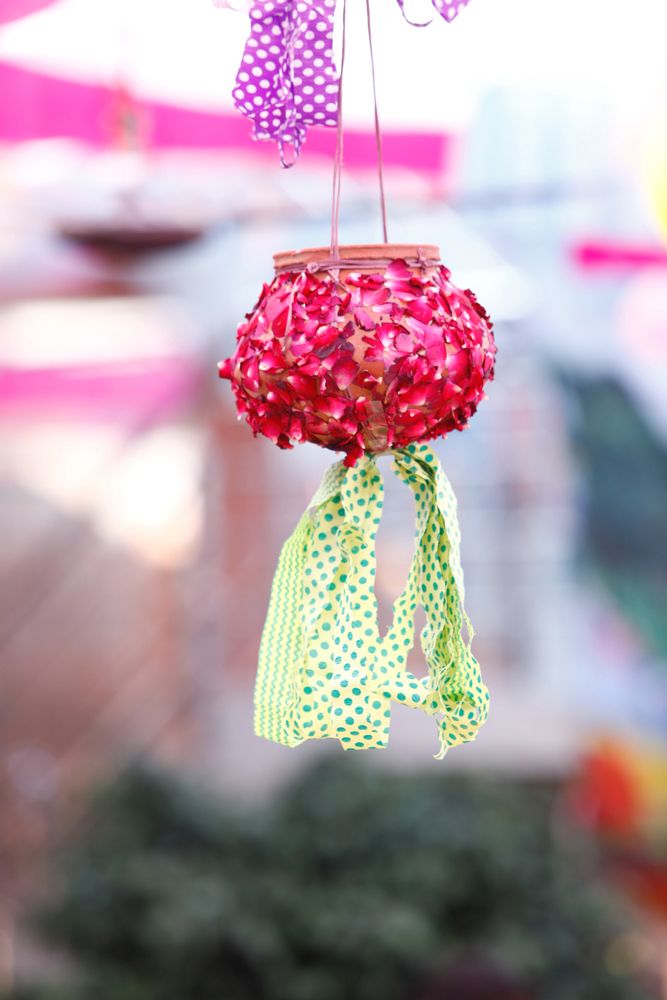 In Maharashtra, Janmashtami is all about having fun. They have 'handi contests' that are quite competitive as local companies and political parties offer cash prizes to the winning groups. The participants form human pyramids and try to break the 'handis' hung high above the ground. 
Nevertheless, 'handis and matkis' are a part of the celebrations everywhere. The janmashtami decoration ideas for these include flowers, paints and satin clothes. 
Use Lights for Janmashtami Decoration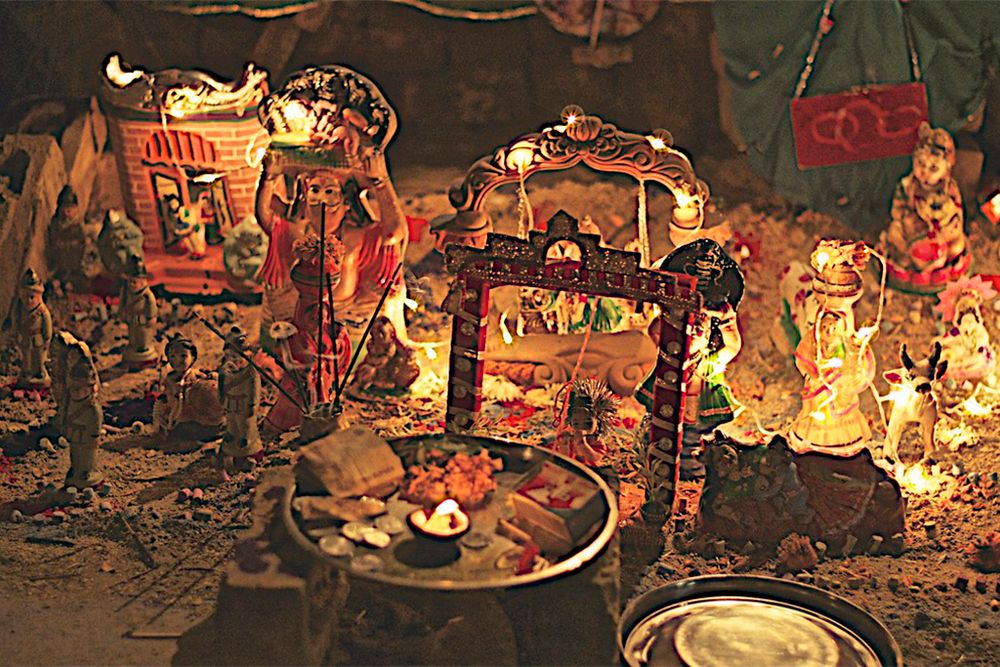 The lights are a good option for Janmashtami decoration at home as they add visual interest to the space. While the use of lights is not limited to altars, they are used in many ways to decorate home interiors and exteriors during Janmashtami. Lights are especially helpful when you're hosting Kirtans and Bhagavad Gita Paths.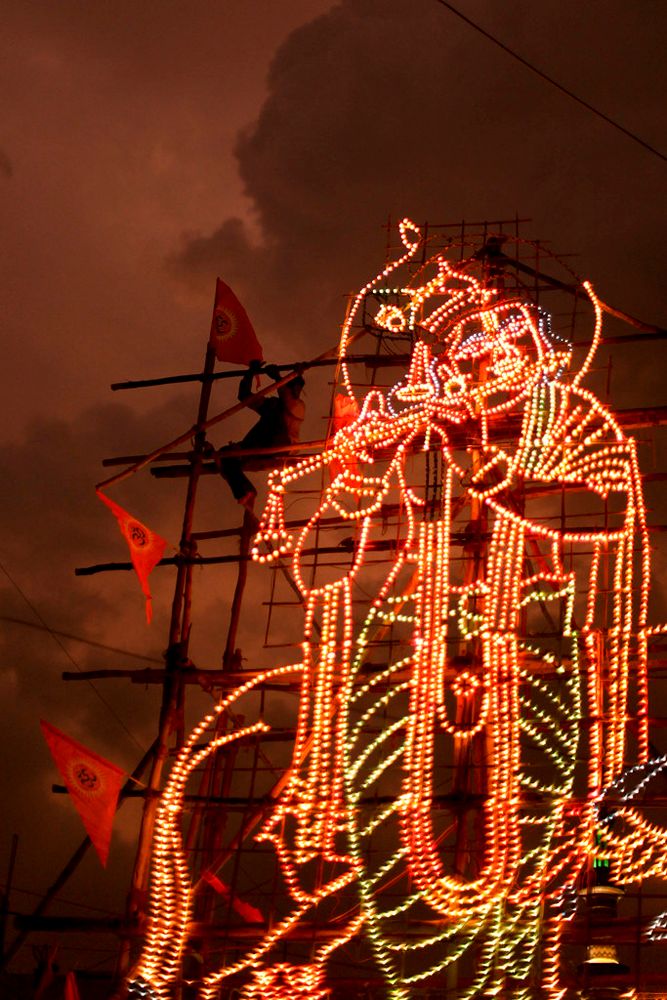 Add Flowers in Your Janmashtami Decor Ideas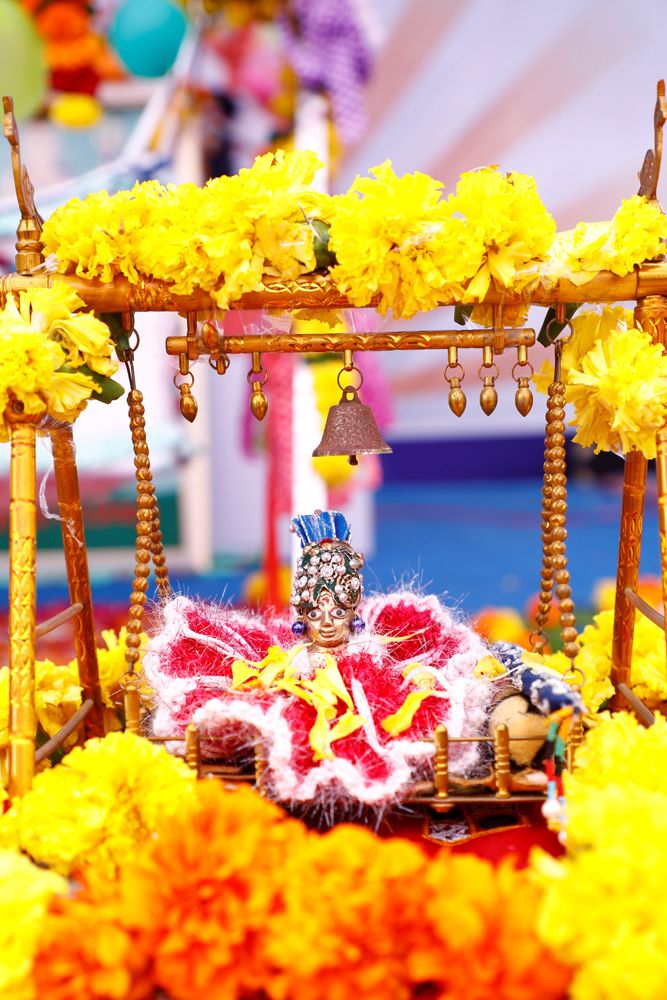 The use of flowers is not limited to just the altar you make for your Janmashtami decoration. They can also be used to decorate your doorways, walls, railings and ceilings in your house. The more you decorate, the more celebration spirit you will have. 
Best Rangoli Options for Janmashtami Decoration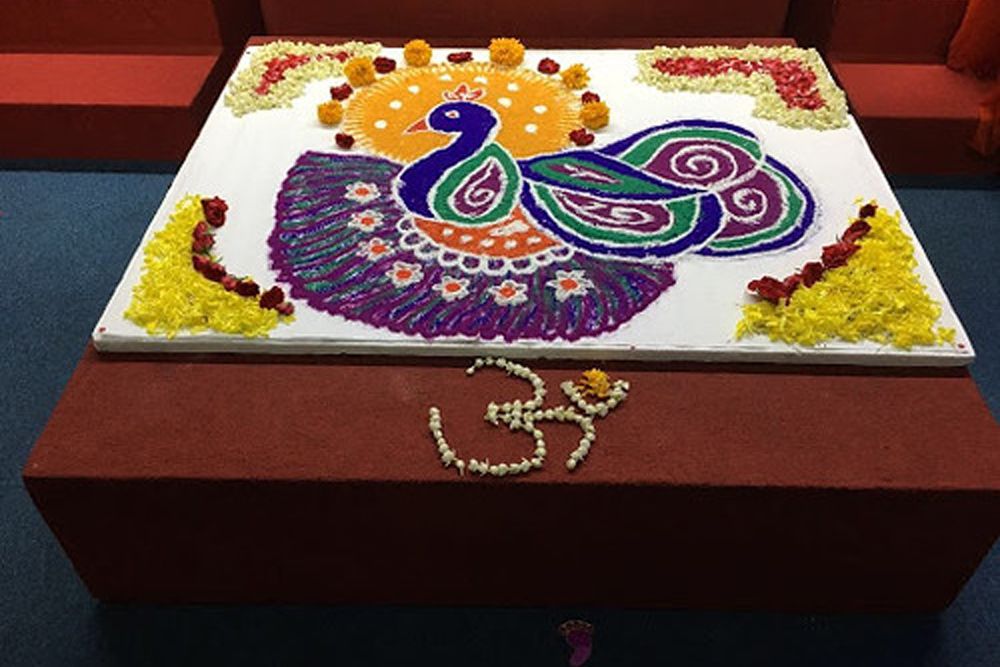 A Janmashtami decoration is meant to be a colourful one. That's why peacock 'rangolis' work the best during this festival. Moreover, the peacock feather is symbolic to Lord Krishna, and thus, fits the theme perfectly.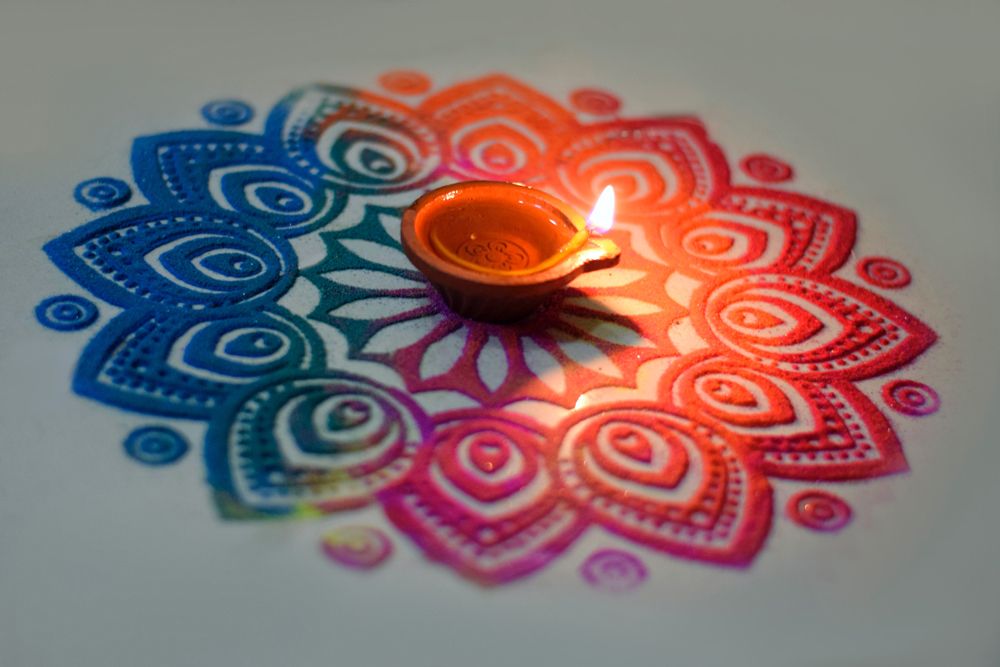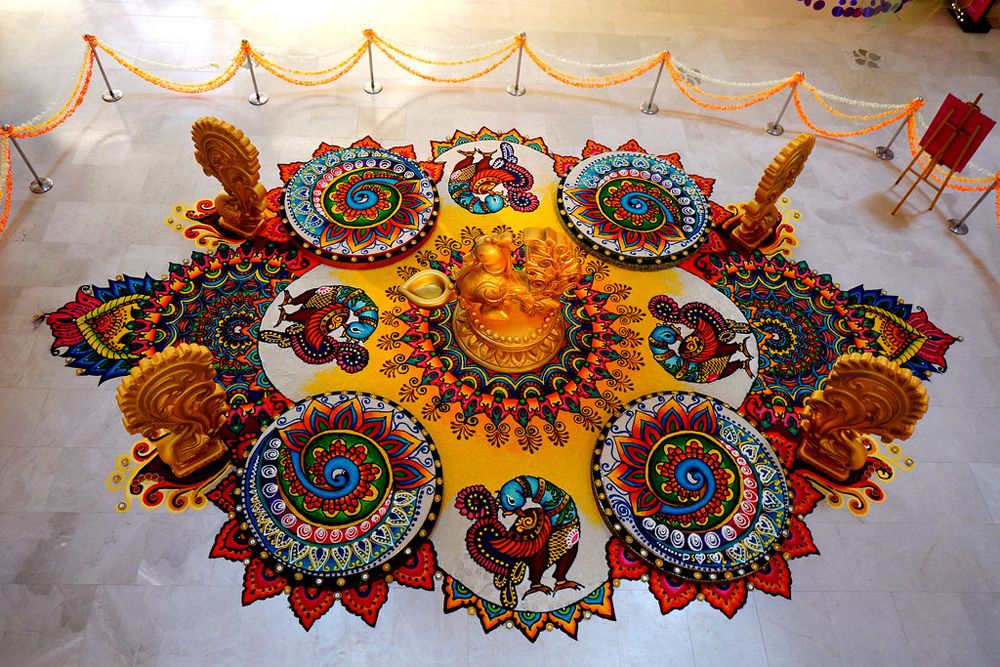 We hope our ideas have made you eager for the upcoming Janmashtami festival. Most of these Janmashtami decoration ideas can be used at home, and some for Kirtans and Paths as well. This dearly festival, let's bring all the family together and remember the legend of Lord Krishna who liberated us from evil in his own fair ways. 
How Can Livspace Help You?
And if you are interested, we can help you get such resort interior designs for your home as well! Book an online consultation with Livspace today. 
Send in your comments and suggestions to editor@livspace.com