Have you ever complained about the lack of space in your home or wondered if you can amp up the vibe across the house? The answer lies in revamping empty corners. Moreover, creative ideas using simple corner decoration can make a huge impact on how your room looks. A piece of corner furniture such as a colorful cabinet or seating space can transform an uneventful corner. You can turn it into an inviting space that sparks comfort and joy. Here is a list of fascinating and quirky ideas that can transform those empty corners.
Corner Decoration #1: Coffee Station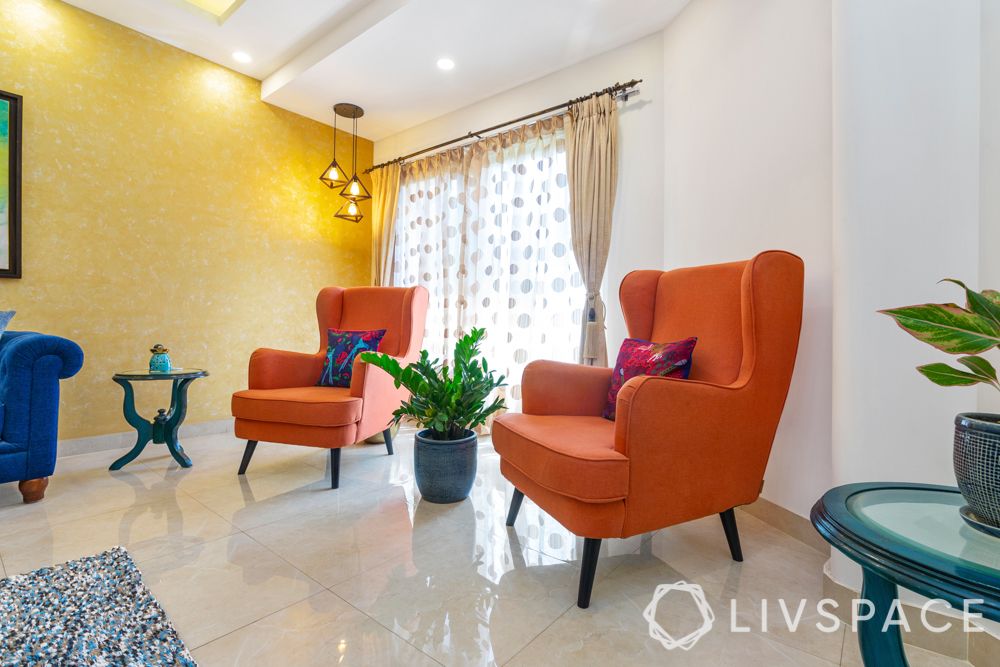 Place a comfortable fabric chair with a small coffee table along a corner of your living room or bedroom. Also add pleasing warm lighting and tasteful décor to make the best use of this coffee station. Make a latte, pull out your favorite magazine and get sipping!
Corner Decoration #2: Swing Away
Get dramatic and install corner furniture that doesn't take up too much floor space. A swing is an excellent idea to instantly renovate a corner, and save you the trouble of cleaning under it.
Corner Decoration #3: The Musical Alley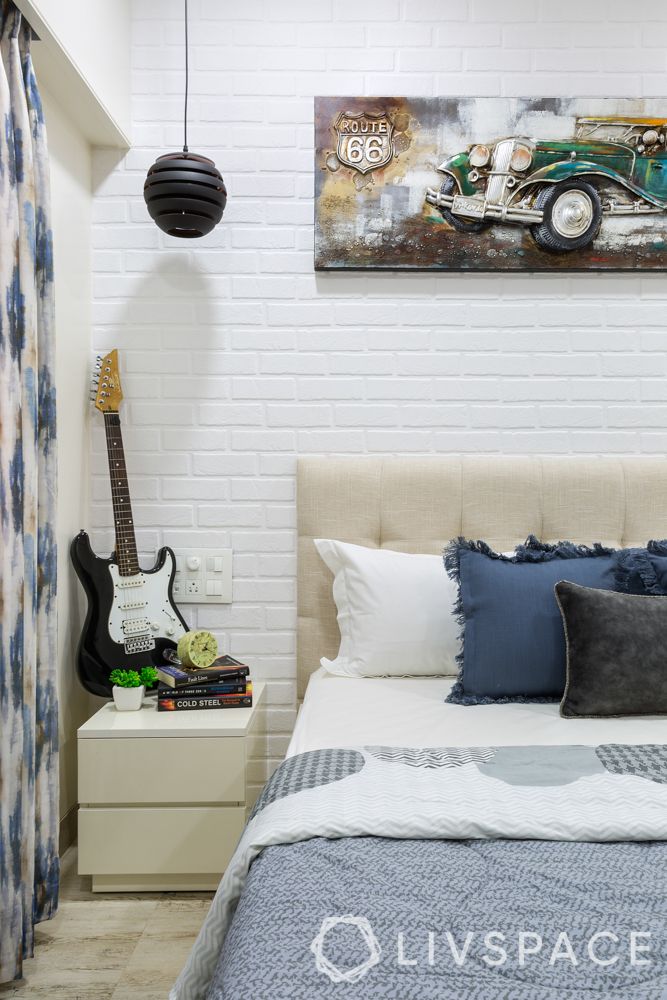 We often aren't sure what to do when it comes to boxed corners since there might not be much space to place large furniture. Use empty corners near the bed to store a musical instrument or your journal, and get creative when inspiration strikes!
Corner Decoration #4: Seek Thy Blessings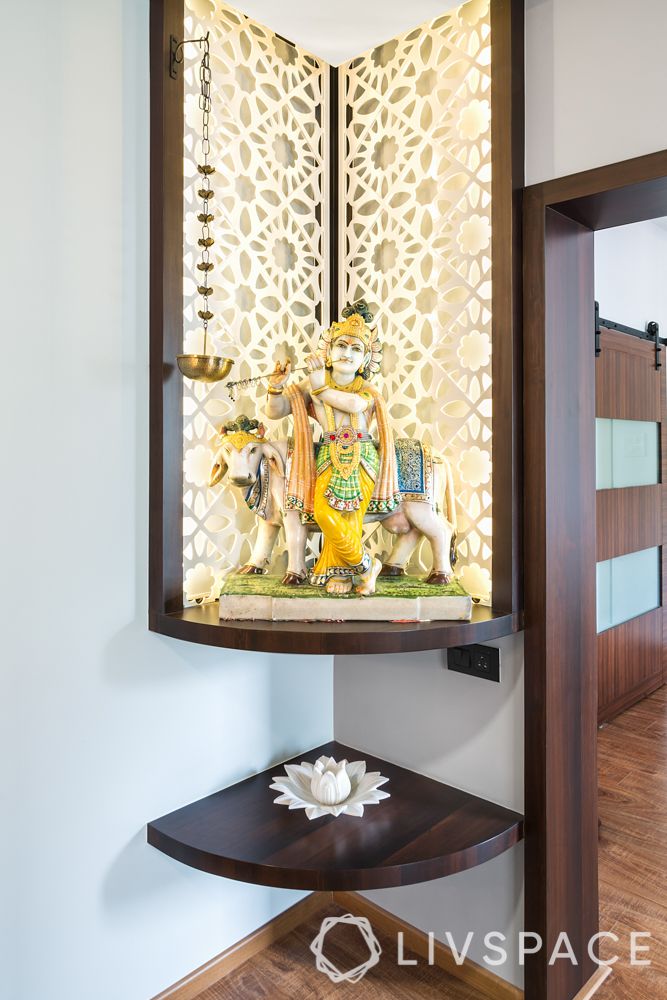 Corner spaces are fantastic for mini pooja rooms, A decorative pooja unit, complete with finely crafted wood embellishments and tasteful corner furniture, adds a sense of divinity to the atmosphere. If you would like to follow the tenets of Vastu, ensure that you use the recommended direction for this set-up.
Check out pooja room designs:
Corner Decoration #5: Bold Statements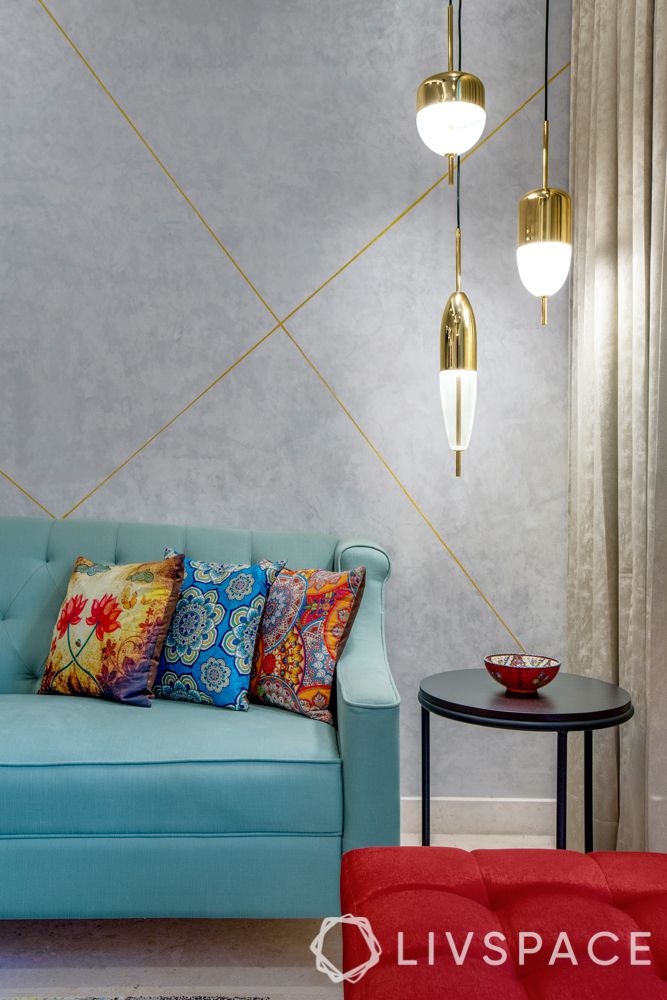 Add corner furniture such as a small coffee table, accentuated by hanging pendant lights, to make a bold and stylish statement.
Corner Decoration #6: Lost in Books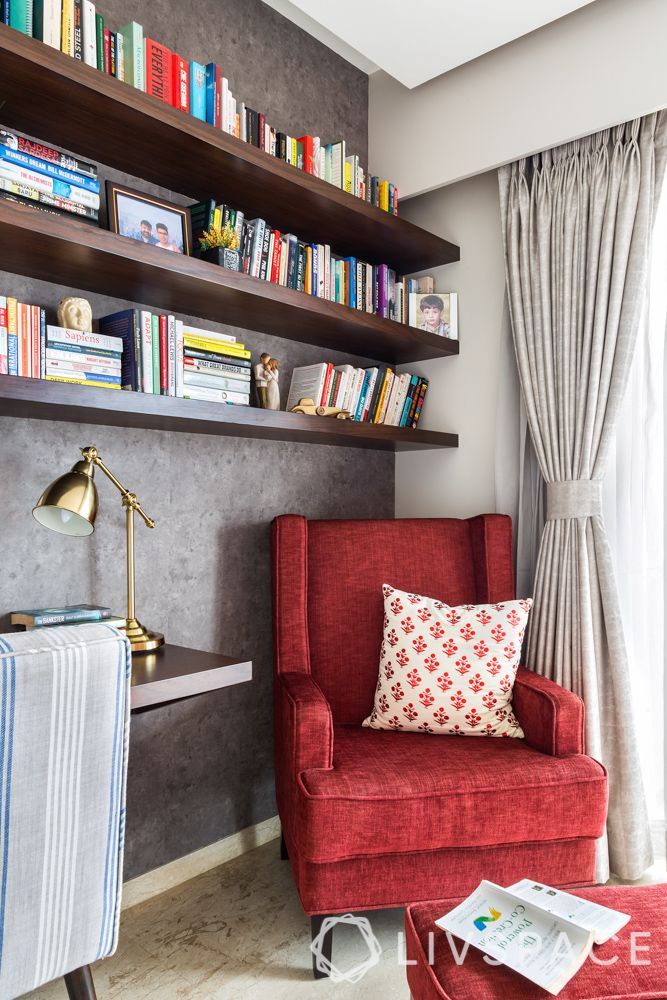 If you're a bookworm that gets lost in the world of literature, install a bookshelf, a cozy reading chair and carve a creative corner for yourself to escape into. By using such innovative corner furniture, you can turn an empty space into a resourceful one.
Corner Decoration #7: "Me Time"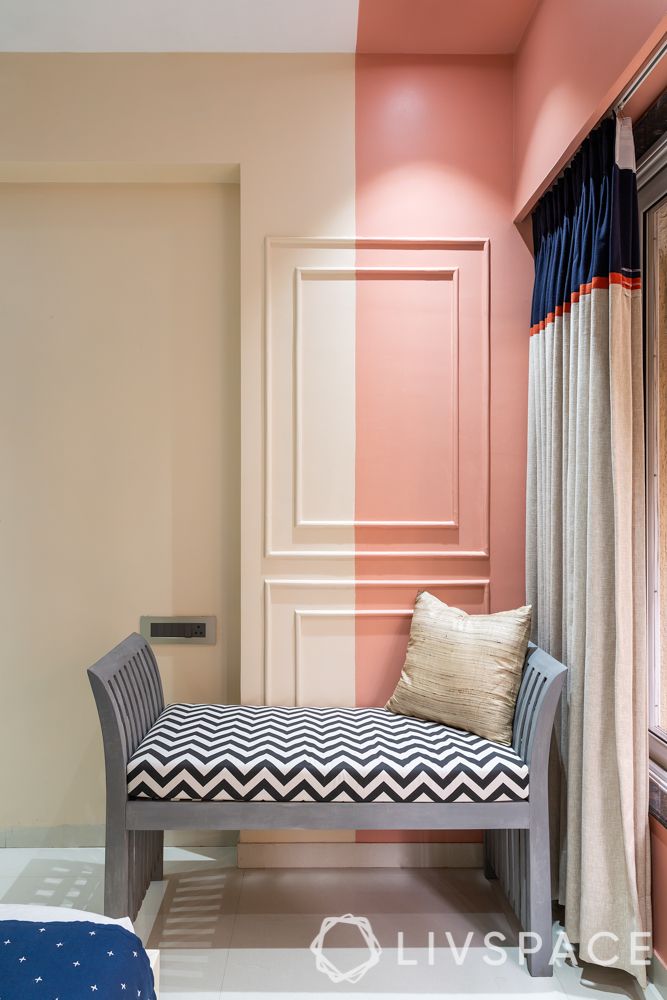 Many of us would like to take a step back from our busy lives and be alone with our thoughts. What's more, corners can be unassuming and ideal to enjoy some you-time. Add classic corner furniture, such as a vivid mini diwan, alongside a dual-coloured statement wall. Don't be afraid to mix and match colors. You will be surprised at how this one turns out!
Corner Decoration #8: Storage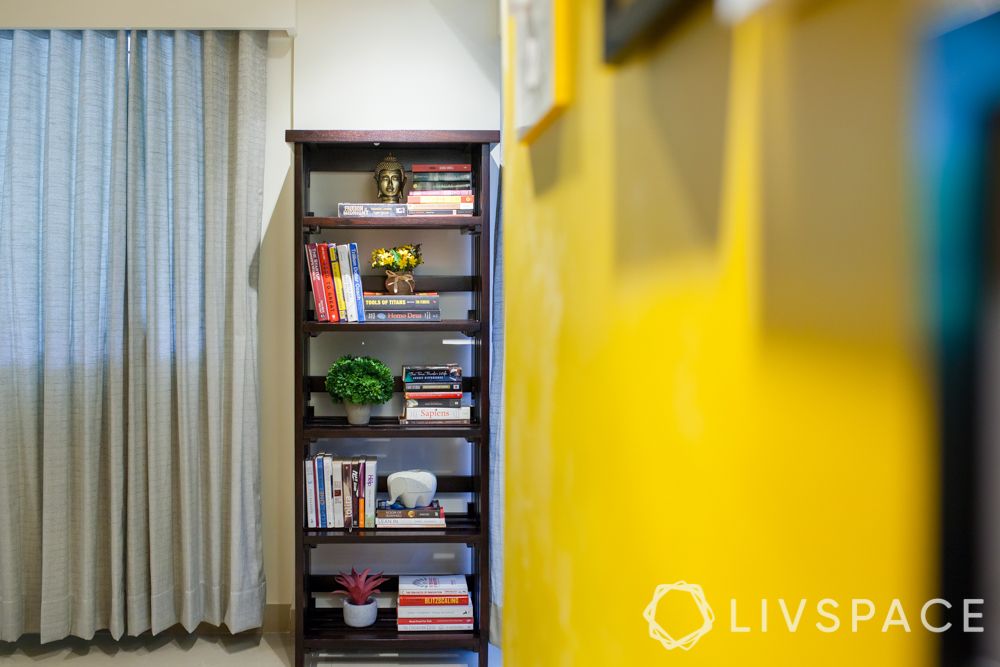 Store your photo frames, cookbooks, stuffed toys, and other memorabilia, to complete the corner decoration with a treasure trove of memories. You can also organise your house by converting these valuable spaces into storage areas that also double up as interesting corner furniture.
Corner Decoration #9: Living Corners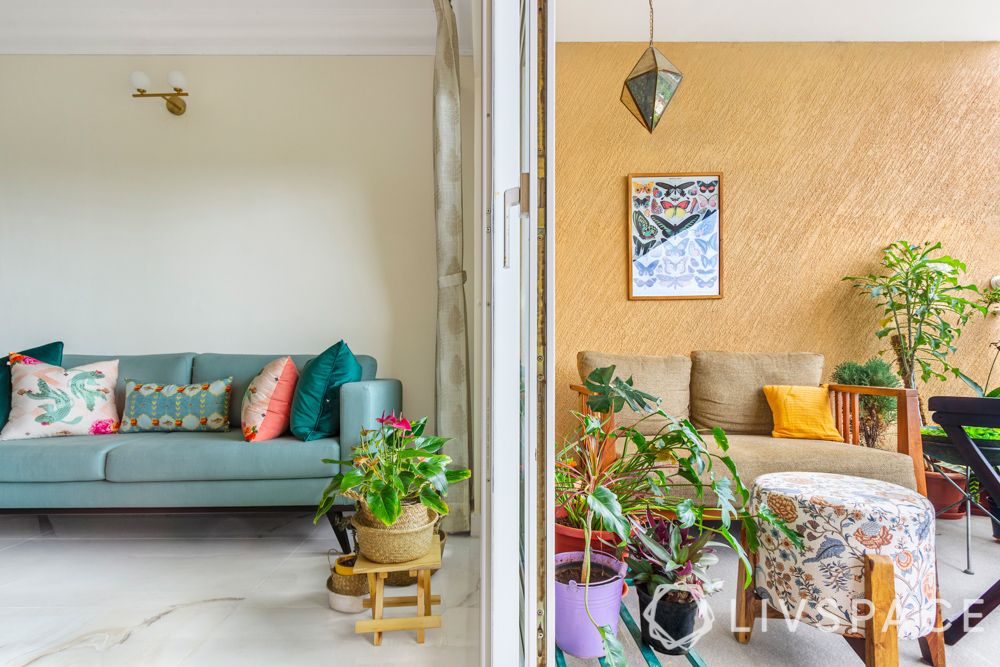 Enhance corners by adding a variety of green plants that bring instant freshness and liven up the space. Moreover, if you're looking to visually improve your corner decoration, add potted plants or mounted bonsais beside a bright couch or ottoman. The combination of colours is bound to create an interesting contrast and add rich aesthetic layers.
There's so much and more you can do with corner spaces than leaving it dull and empty. So, turn it into your workspace, create a cozy playroom for kids, customize a utility cabinet, fashion a gallery wall, store extra clothing, or display a life-size statue. The right kind of corner decorations add a certain charm to your home!
For more ideas on transforming pretty corners into reading nooks, check out 10+ Insta-worthy Reading Corners!
Keep the comments and suggestions coming.