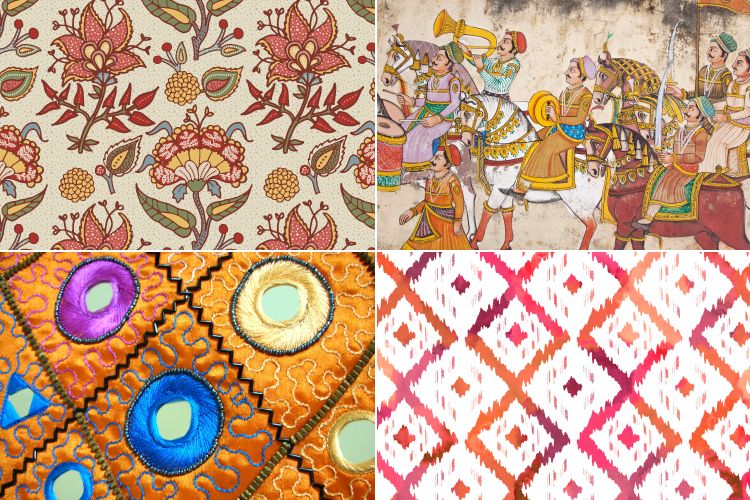 Just like songs, actors and characters, there are some prints that are evergreen, too! We love using Indian prints as decoration ideas for interiors. They don't just look good on the runway, they add a touch of charm to your interiors as well. Furnishings and striking furniture in ethnic prints will bring out the essence of your home — warmth, colour, tradition and a welcoming vibe.
Read on to find out how you can incorporate timeless Indian prints into your home decor.
Decoration Ideas #1: Intriguing Ikat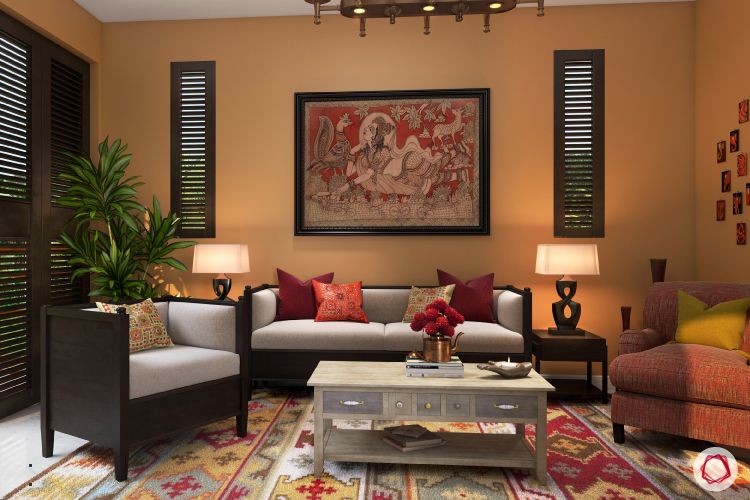 First of all, you should know that ikat is a dyeing technique used to pattern textiles that employs resist dyeing on the yarns, prior to dyeing and weaving the fabric. Ikat has always been a favourite choice because its beauty comes from the uneven printing. From curtains to rugs, this lovely Indian print can look fetching in any space. The beautiful pattern creates visual intrigue and adds an interesting twist to simple interiors.
Decoration Ideas #2: Vegetable Dye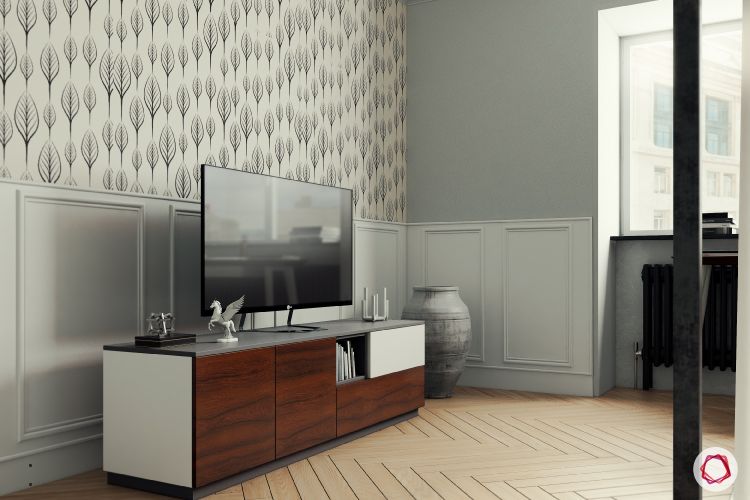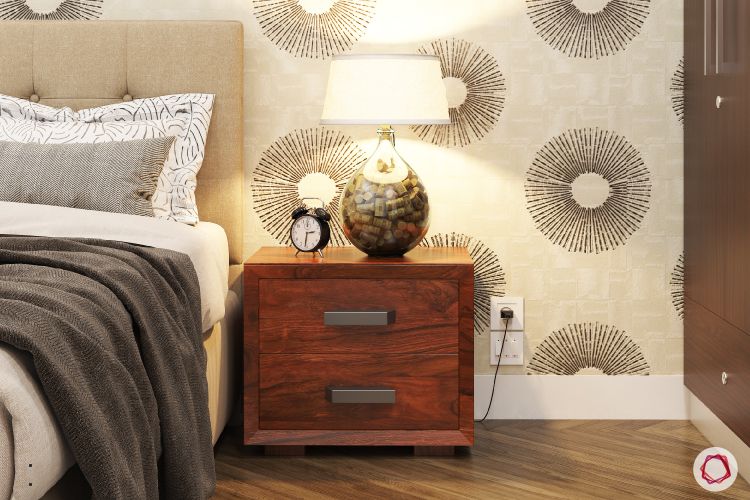 The art of hand block printing using vegetable or plant dye, is also known as kalamkari. This unique Indian print is a hit with fashionistas and now it is making its mark in interiors as well! You can achieve the same kind of print effect on your walls, pillow cases, bed linen, tapestry and so on. If you love going organic, then this is something you should definitely try!
Decoration Ideas #3: Block Prints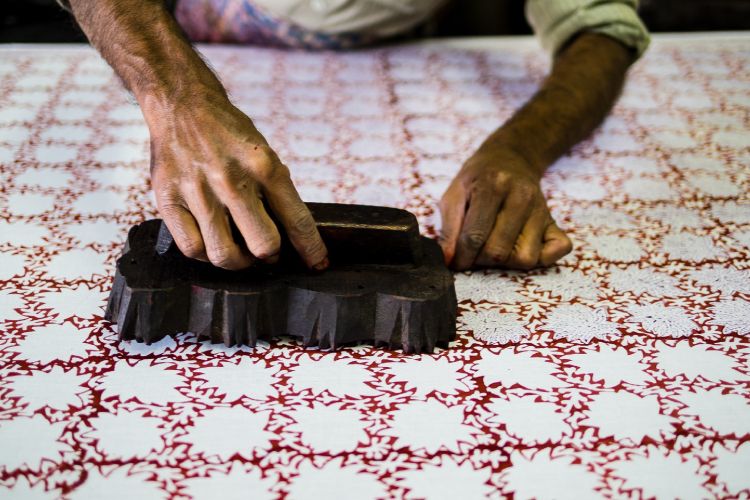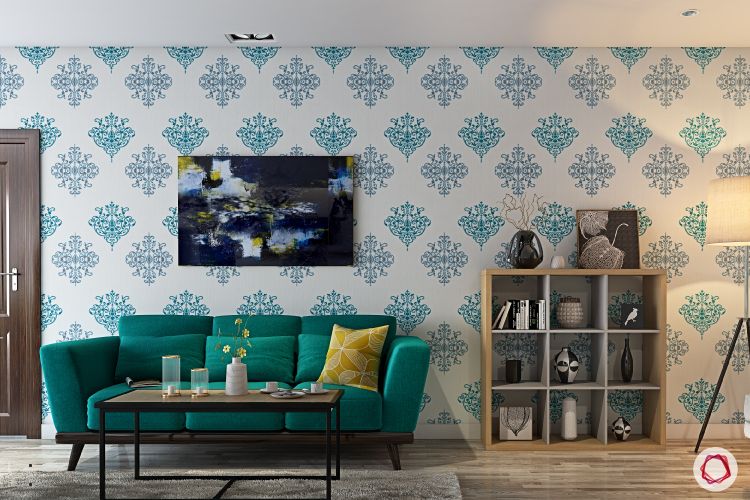 Woodblock printing is the process of printing patterns on textiles by means of incised wooden blocks. Beautiful patterns can be created on linen and paper using this technique. This Indian print can be incorporated in your homes too. Think pillow cases, drapes, wallpaper, rugs and also table runners. Try it!
Decoration Ideas #4: Rajasthani Print
While designing our homes, we often tend to add decor items from either our travels or what we have inherited and collected over time. We love these little decorative items that artisans from Rajasthan create with so much dedication and hard work. Get these authentic Indian art pieces home and see how your friends and relatives compliment you!
Decoration Ideas #5: Hand-stitched Work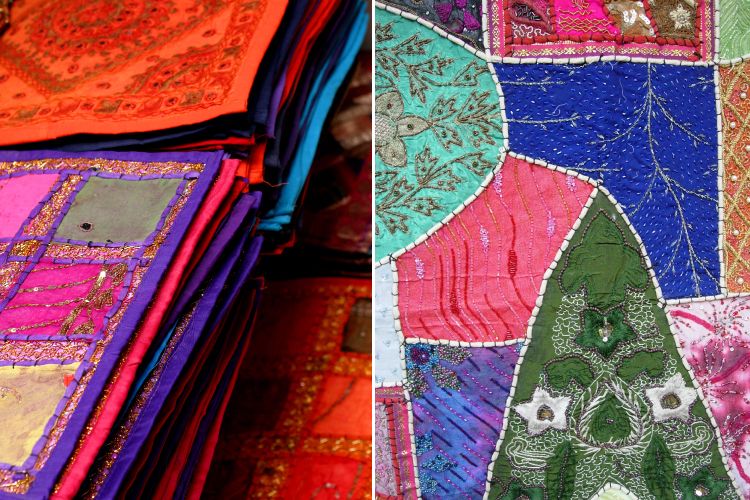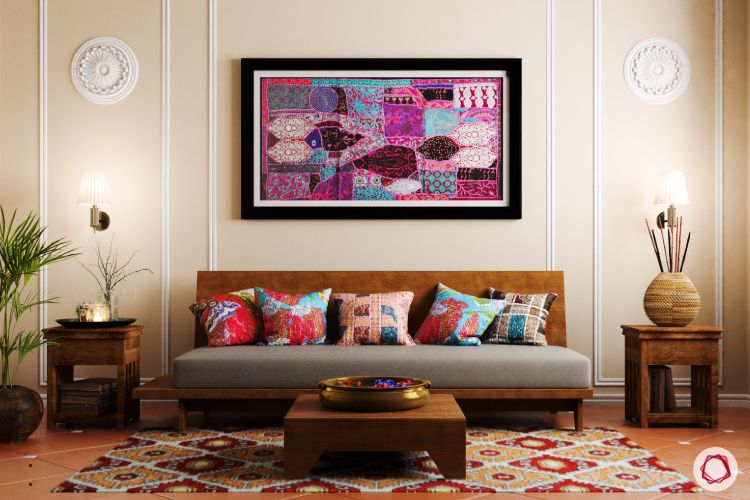 Textured and hand stitched embellishments can add glamour to any kind of interiors. Colourful embroidered fabric will make your neutral interiors stand out in style. In addition to this, the ethnic touch goes a long way in showing off your love for Indian artisans. A bedsheet with eye-catchy patchwork or a lampshade with hand stitched cover will jazz up your room instantly!
Decoration Ideas #6: Chintz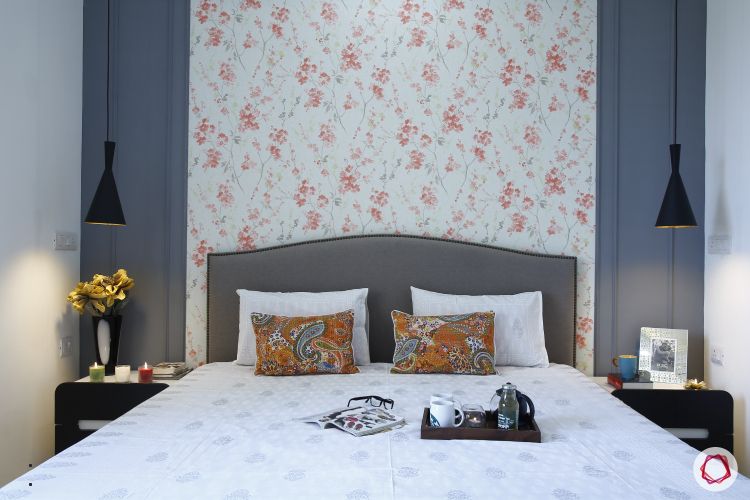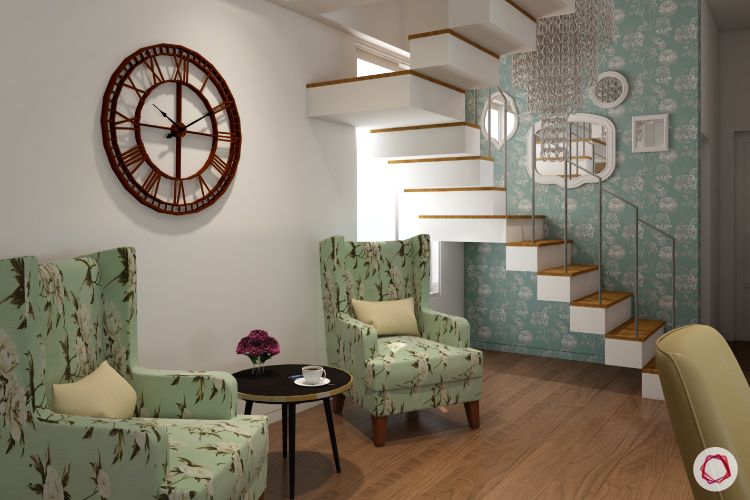 Typically Indian, chintz was originally glazed calico textiles, printed with designs featuring flowers in different colours, mostly on a light plain background. A wallpaper in chintz can lend a warmth to your interiors and florals are always in. You can never go wrong with this print!
While you might feel that there's a clash of interest between fashion and interiors in these ideas, you will also find out that they are hugely dependent on one another. Interior designers draw inspiration from fashion designers and vice-versa. These evergreen Indian prints can easily blend into your homes in any form. What's especially relevant is that you will be supporting Indian craft and artisans. So the next time you're going shopping or deciding on prints for your home, do not forget to consider these!
You might want to check out this home which is complete with prints and patterns everywhere!
Also, do keep the comments and suggestions coming in!