It's that time of the year again! Year-end parties, get-togethers, secret Santas, plum cakes — so many things to be happy about. Wherever your eyes travel, they are bound to meet with cheerful red caps, Christmas trees and glittery decoration. Well, if you still haven't decorated your home for the festive season, it's high time you do. We have some last-minute ideas to help you beautify your home and celebrate this season of happiness!
Christmas Decoration Ideas #1: Add a Snowy Wreath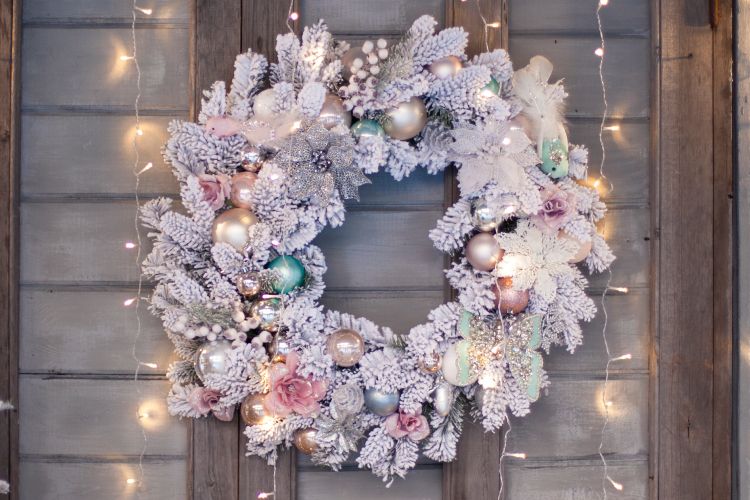 Don your creative hats and make a beautiful wreath that your guests will find unique. Your main door is the first thing that anyone sees when they visit and a wreath can make it look so attractive. Get your hands on the most beautiful one and hang it in there! Think white Christmas!
Christmas Decoration Ideas #2: String Lights All Around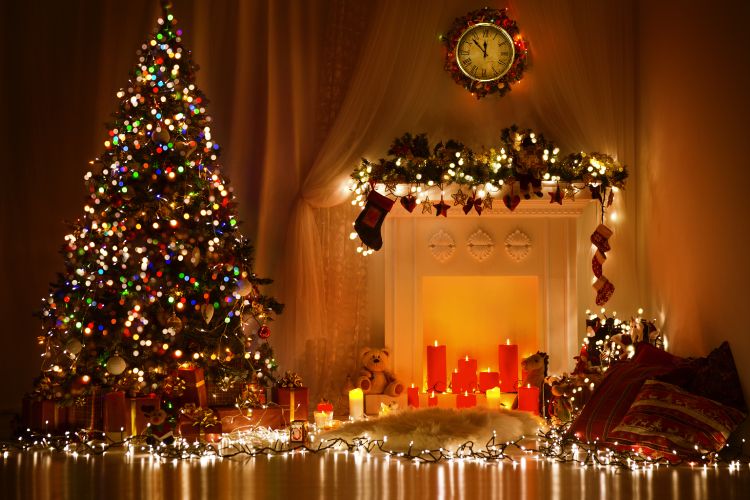 When you do not know what to do to make your home look more Christmassy, go out and get some pretty string lights. Just put them up everywhere around you to feel festive!
Christmas Decoration Ideas #3: Christmas Corner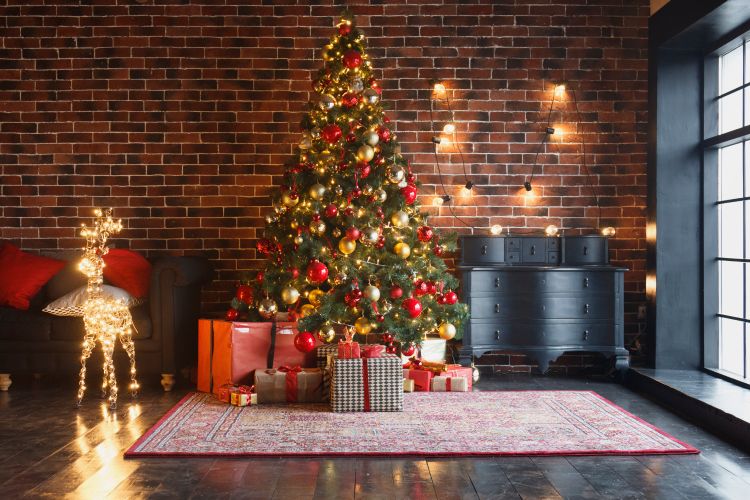 Christmas tree – check. String lights – check. Pretty decorations – check. Pretty baubles – check. Well, it's time to create a cute corner for your Christmas decor. Mark the space with a beautiful rug or simply get red and green felt and lay it around your tree.
Christmas Decoration Ideas #4: Add Faux Gift Boxes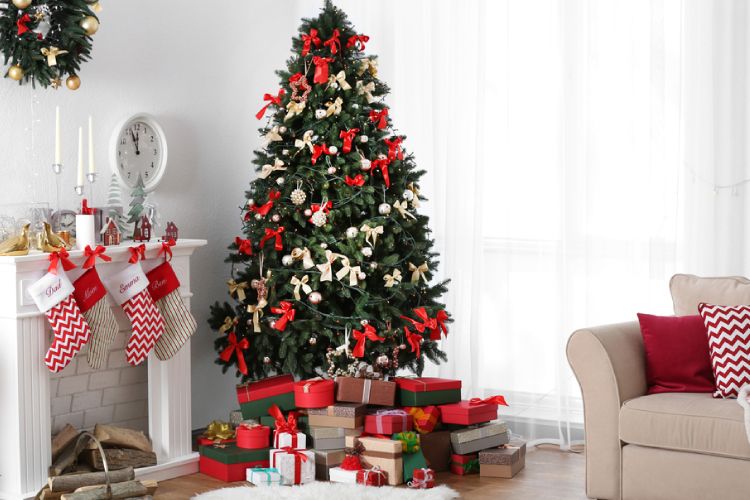 Does your Christmas tree feel empty? Do you love surrounding yourself with little nothings? This might just be the right idea for you. Get some cardboard boxes and wrap them up in colourful paper and ribbons and stack them around your tree!
Christmas Decoration Ideas #5: Add Baubles & Tiny Decór to Every Plant at Home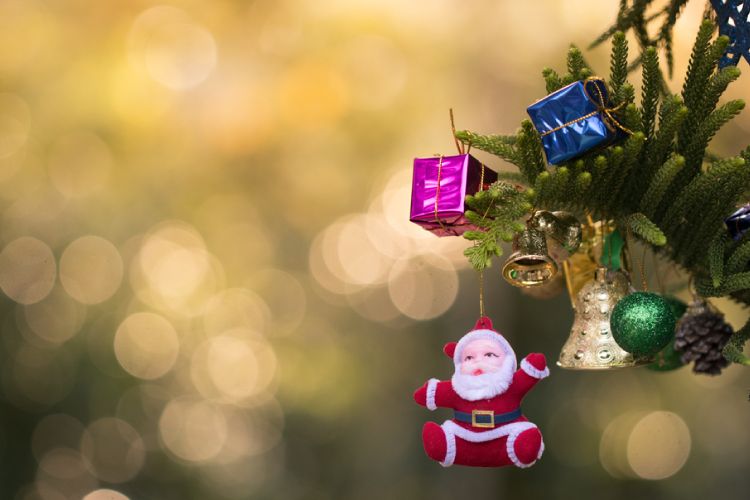 With more and more people opting for a "green" home, we are sure you'll have at least a couple of plants, too. Don't limit your Christmas decor to the Christmas tree alone. Decorate all the plants at home and fill your home with happiness in every corner.
Christmas Decoration Ideas #6: How About a Theme?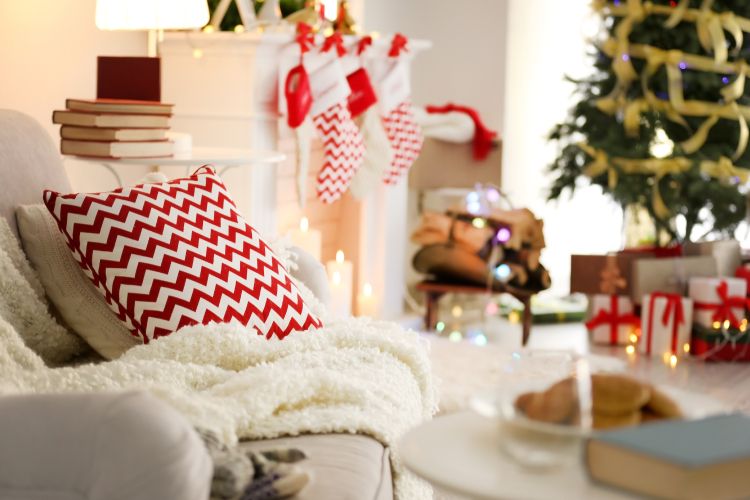 We've had many people tell us that they decorate their home with a theme in mind. And we must admit, this is the easiest and most fun way to do up your home this Christmas, especially if you're a Type A personality. Just choose a colour scheme and buy upholstery, decor, rugs and curtains in similar colours. You will love how coordinated your home looks!
Christmas Decoration Ideas #7: Light Up with Mason Jars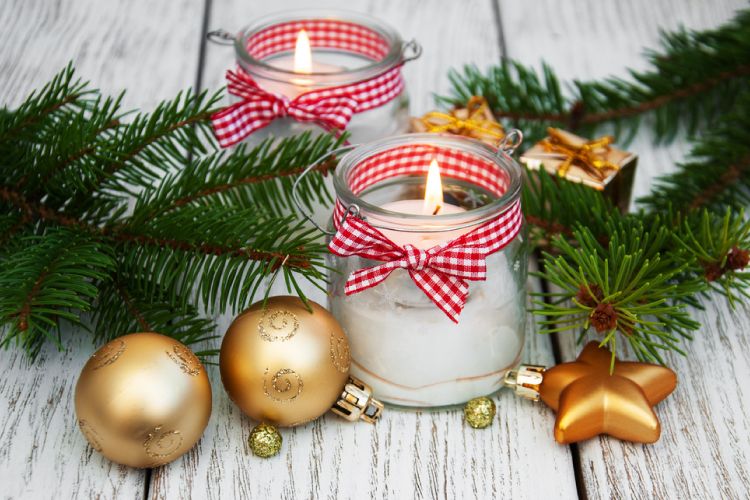 An easy DIY way to light up your home with candles. In the age of LEDs and string lights, don't lose out on the charm of having your homes lit up with pretty colourful candles. Just place them inside mason jars and place it all around!
Christmas Decoration Ideas #8: Deck Up the Windows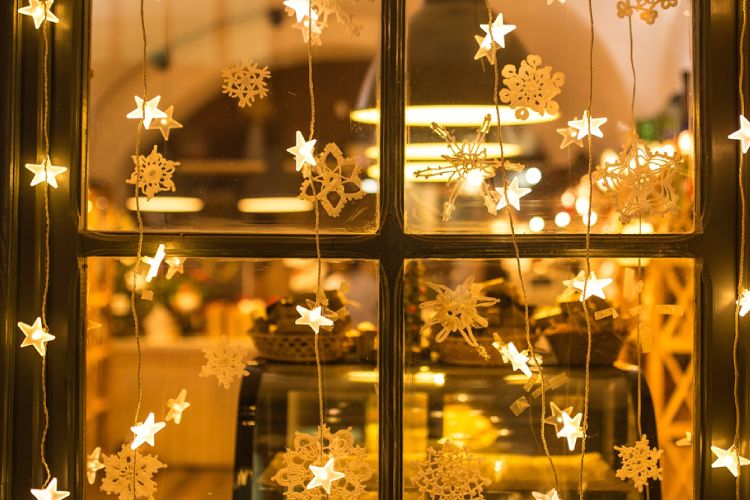 While we always focus on the main door and the interiors while decorating our home, we suggest you pay a little attention to the windows as well. Treat them with decorative lighting, snowflakes and watch your home transforms!
Christmas Decoration Ideas #9: Stunning Staircases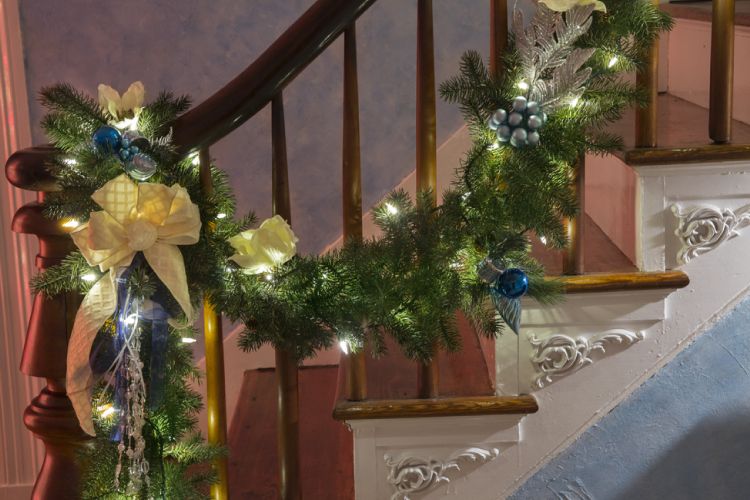 If you're one of the lucky few who have swirling staircases at home, then they deserve to be decorated for Christmas. While buying decorative items, do not forget to buy a few extra garlands and tinsel for your staircase.
Christmas Decoration Ideas #10: Set the Table for Supper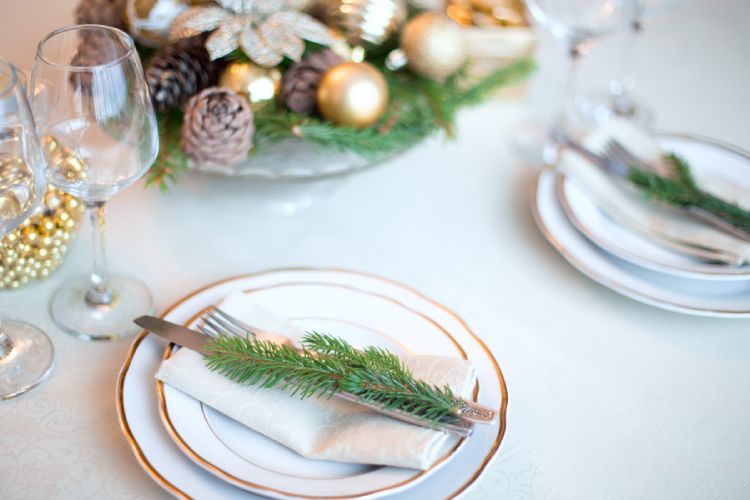 From table runners to coasters, centerpieces to books, there are myriad options to Dress Up Your Centre Table. Place a Christmassy centerpiece and add little personalised notes on every seat to make your guests feel special this Christmas.
So, are you ready to ring in Christmas with a beautiful home and a happy heart? Also, if you're bored of red and green decorations for Christmas, check out Christmas Decorations That are Not Red or Green!
Have any more quick tips for Christmas? Send them in!