From table runners to coasters, centerpieces to books, there are myriad options to dress up your centre table. But we'll tell you how to style your tables the right way. Here are some simple, easy to put together ideas along with some simple styling rules to help you out! Table decoration is an art and with a few useful tips, you can master this art. Take a cue from these wonderful styling tips and never go wrong with table decor again.
Table Decoration Idea #1: Go Green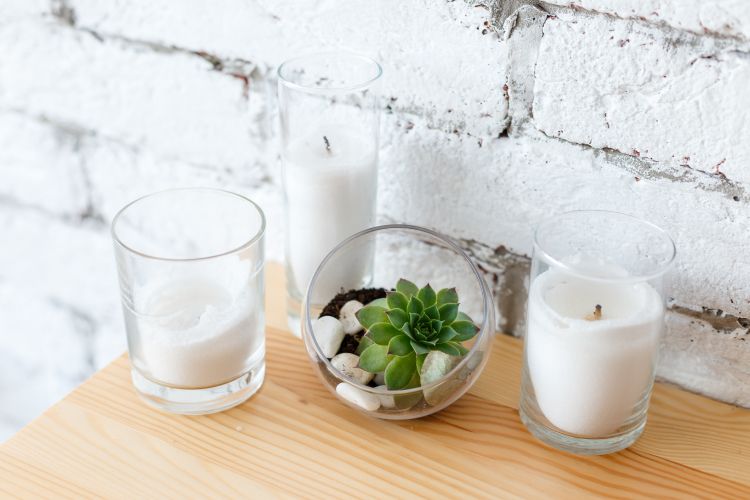 Plants can act as a pick-me-up instantly! It can make your room look more lively and fresh! Greenery is always in fashion and you should definitely give this trick a try. To give it a more decorated feel, use vases that work like decorative centerpieces as well. You can also pick up small pots of succulents or indulge in a terrarium which are both low-maintenance options.
Table Decoration Idea #2: Tie it Together with a Tray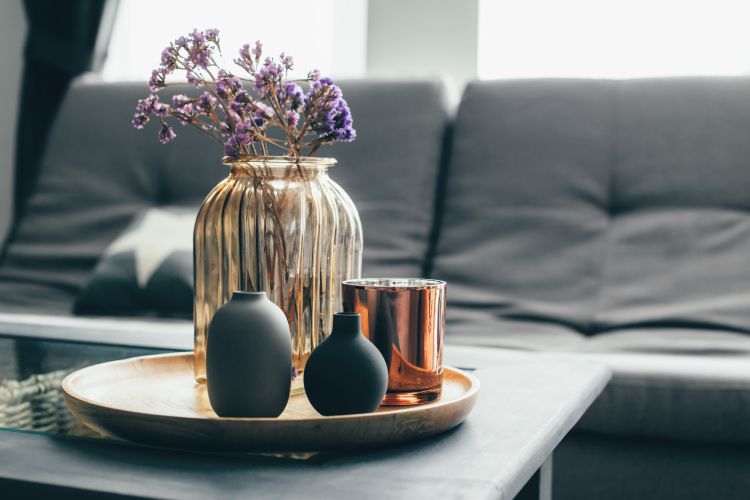 There's something about keeping things neat and tidy even while you're throwing various elements together like little curious, candles, pottery and more. We know you are tempted to go boho when you are lazy, but consider placing your items in a tray before you put it on the center table. A snazzy tray will not only keep your things together, but also add character to your decor while holding the theme together.
Table Decoration Idea #3: Opt for Dressy Runners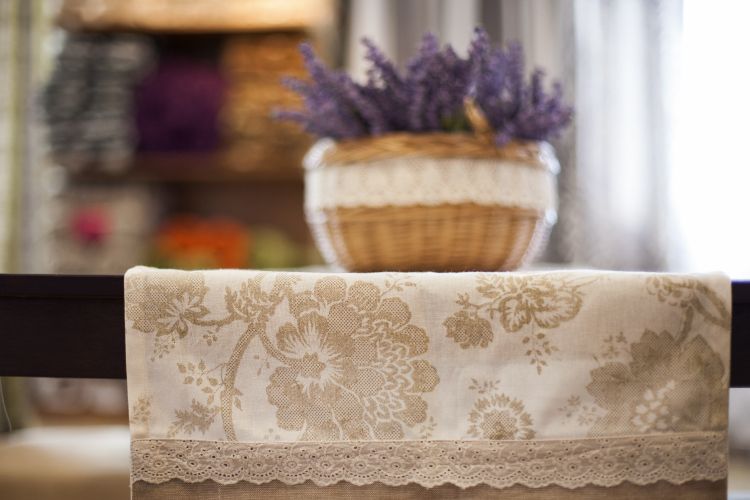 If you don't have a lot of stuff to display on your center table, or are waiting to pick up some beautiful pieces, there's still ways to get creative. Try placing a pretty runner on your center table to save it from looking lonely. Vintage or contemporary, both work fine! Lace or applique, choose one that matches your room.
While you're looking at the variety of objects you have on hand, you may be tempted to go all out or find yourself confused by the options. Here are some tips to consider while you decorate.
Table Decoration Idea #4: Fruity Fun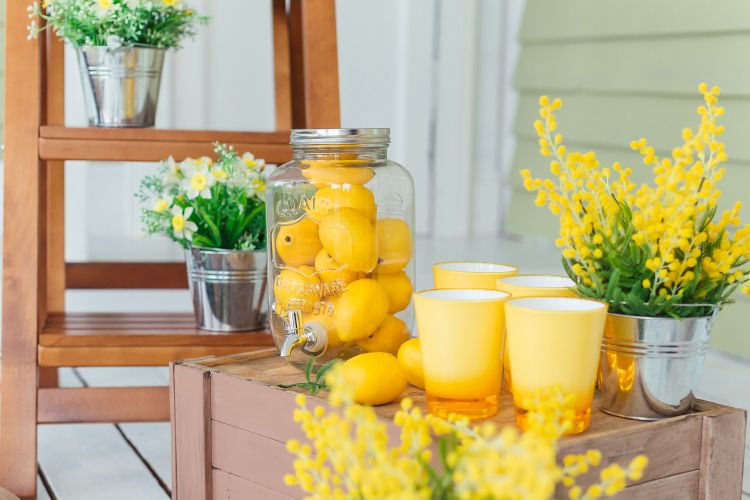 When you see a bowl full of fresh lemons dunked in water, right in the centre of your table, you know there's an air of freshness around. So, go ahead and add some zing to your interiors and infuse it with the charm of still life.
Table Decoration Idea #5: Keep it Simple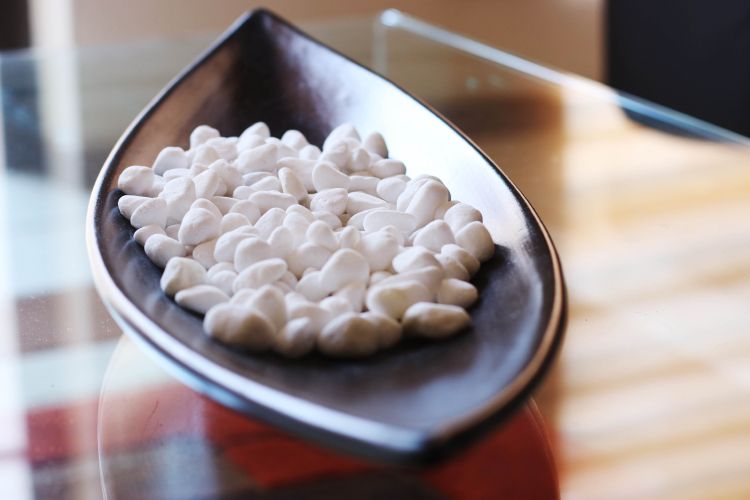 A bowl full of colourful stones can be placed on your centre table to give a fresh twist to your table decor. You can either opt for marbles or if you believe in lucky stones, then stock up on those and put them up on display. You will have the perfect combination of decor and prosperity!
Table Decoration Idea #6: A Collection of Travel Curios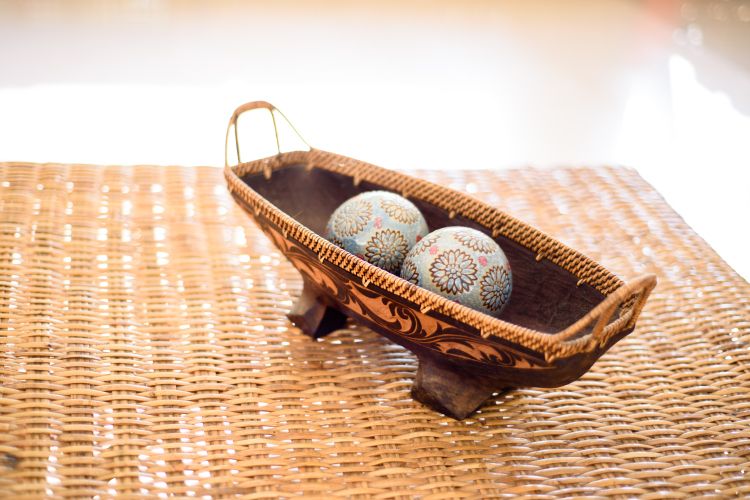 We all have a little traveller inside us and that traveller takes us to places far and apart. If you're someone who loves carrying back travel curios from your visits, then you will love this idea. Your centre table is the perfect place to display those wonderful pieces that you got all the way back home!
Table Decoration Idea #7: An Assortment of Collectibles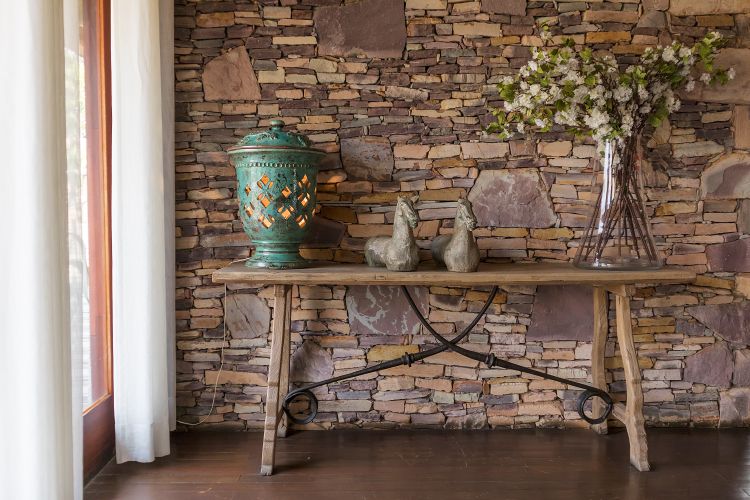 If you have a lot of valuable collectibles from a lot places, then the table can be styled with ease. Go effortless and place all your pretty collectibles to make it the centre of attention. We assure you, it'll become a conversation starter amongst friends and family!
There are some basic rules that apply when you are styling your centre table. Read on and find out..
Balance Is Key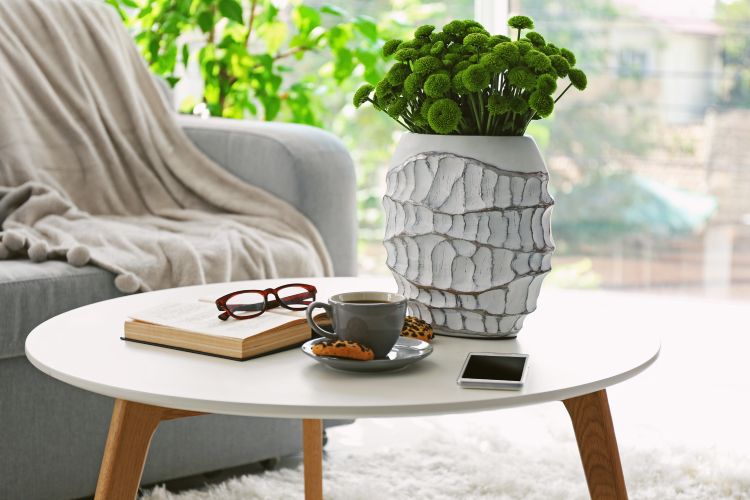 When styling your coffee table or your centre table, play around with the proportions of the items. If you place everything in the same size and dimension, then there are chances of your table looking bland and dull. You need to create variation in form and proportion to keep things visually interesting!
Go Low High Low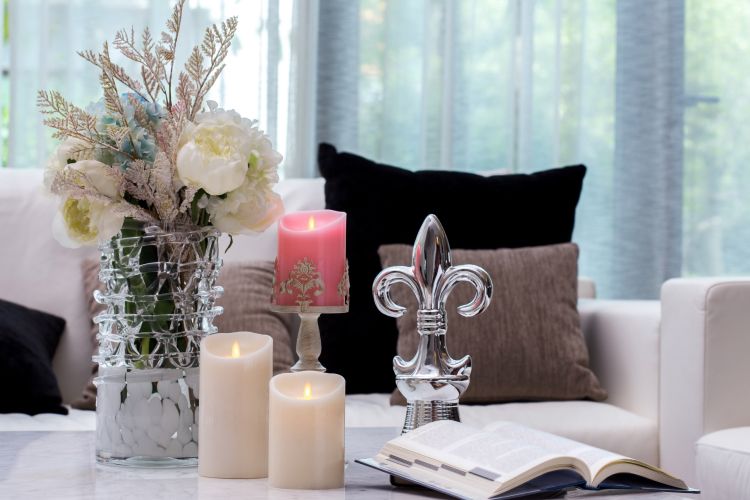 If you keep everything at the same level, chances are that everything will lose it's essence. Your coffee table is the best place to display interesting travel curios and items that you wish to highlight. Make sure you do not place everything of the same height — mix up the heights for a more stunning effect.
The Rule Of Three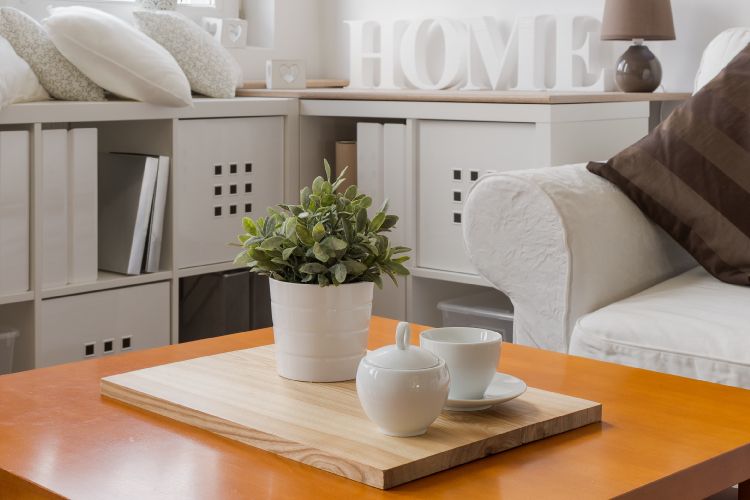 The rule of three applies to tablescapes as well. If you do not know whether you want to keep all of your favourite items on display or just one, we suggest you go by the rule of three. Pick three things that vary in height and proportion and place them either in a grid or randomly. You can never go wrong with this rule!
So, the next time you're confused about what to decorate your centre table with, keep these thumb rules in mind. We assure you, you will never go wrong with table decoration again! Meanwhile, feast your eyes on these breathtaking centrepieces.
Keep the suggestions and comments coming in!