2020 has been a trying year, what with the pandemic, country-wide lockdown and new social distancing norms! However, as we head towards the end of this year, we can't help being joyful about all the festivity and merriment. While it is quite obvious that Christmas this year will be spent in the safety of our homes, that does not mean we cannot revel in this joyful season. So, we got a bit creative and stepped away from the cliches with some amazing Christmas decorating ideas that are not red or green!
#1: Metallic Ornaments

Red and green for Christmas is so passe! Deviating from these conventional colours of Christmas – how do you like the idea of bringing in some other rich colours – blue and purple with gold accents?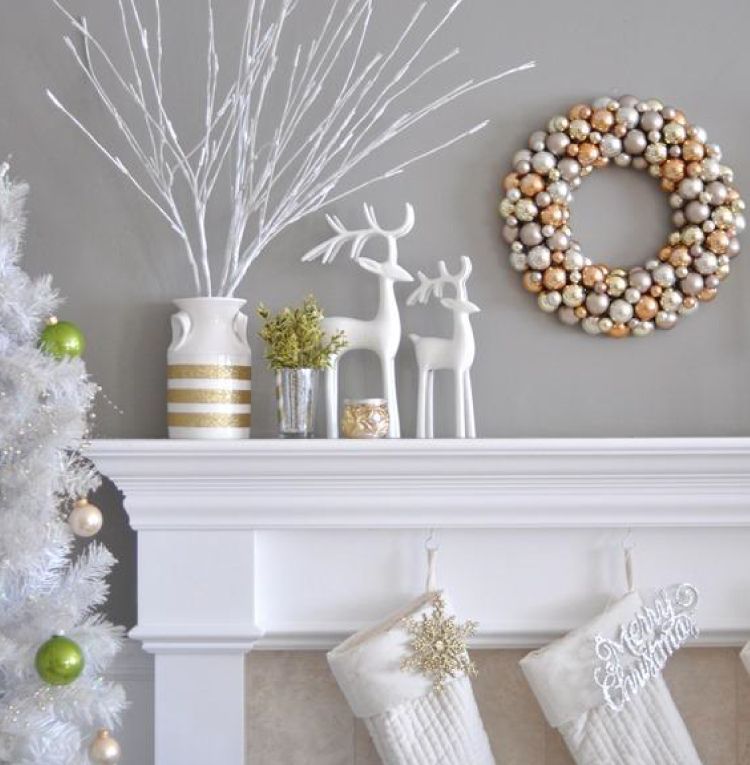 White and gold can be an elegant choice any time of the year. Therefore, a charming composition of reindeer, candle holders with an ornamental wreath is perfect for your mantel or counter tops.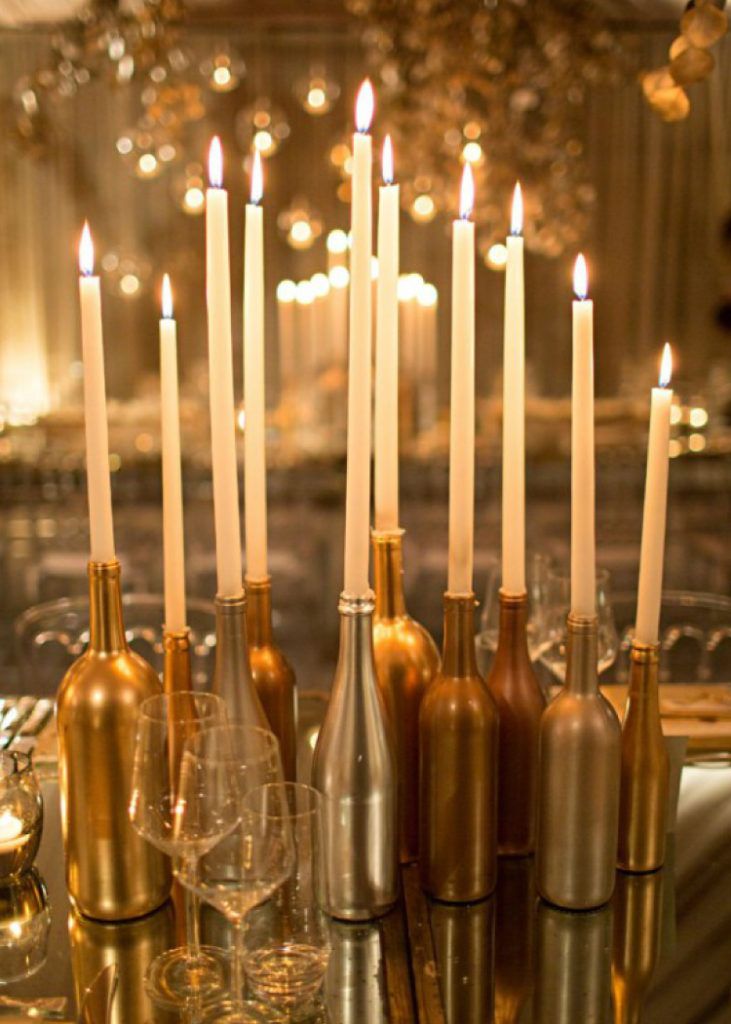 Subsequently, bathe in the warm glow of gold. Moreover, this quick and dazzling DIY lets you save that extra buck on candle holders that you see in stores. Furthermore, spray paint the bottles in gold and display them as vases or candle stands.
#2: Pine Cone Arrangements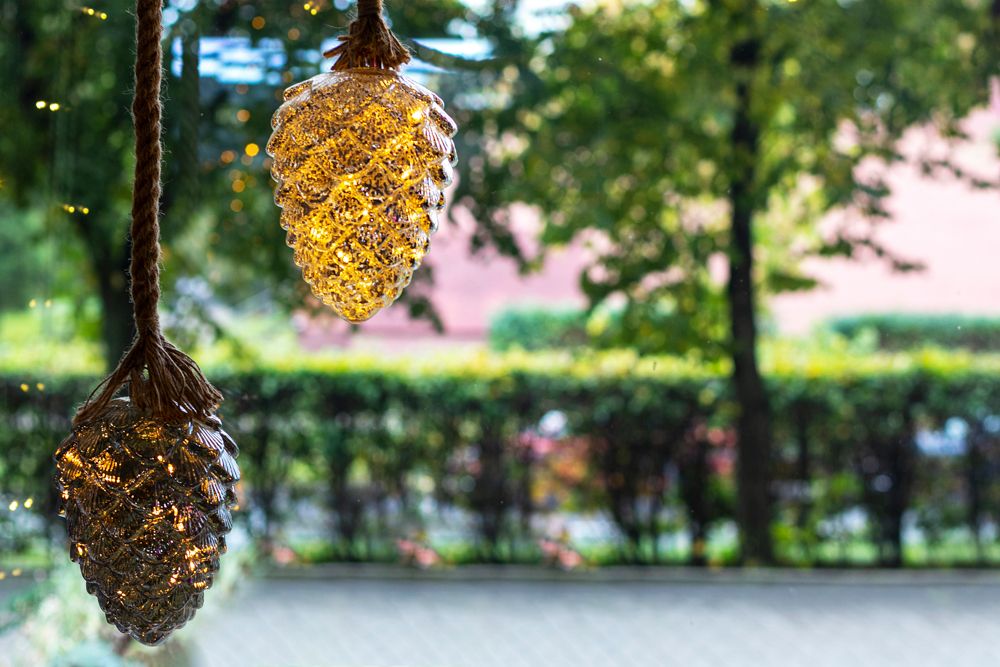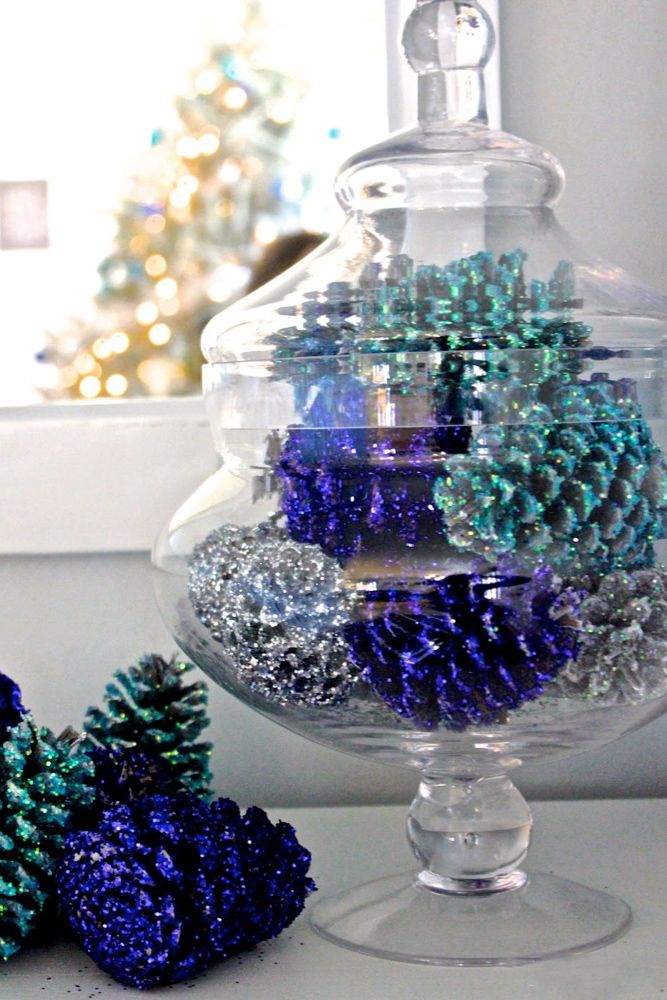 Glitter up the pine cone to take the decorations to the next level. Moreover, these sparkling pine cones look great either stored in a jar or suspended from a thread.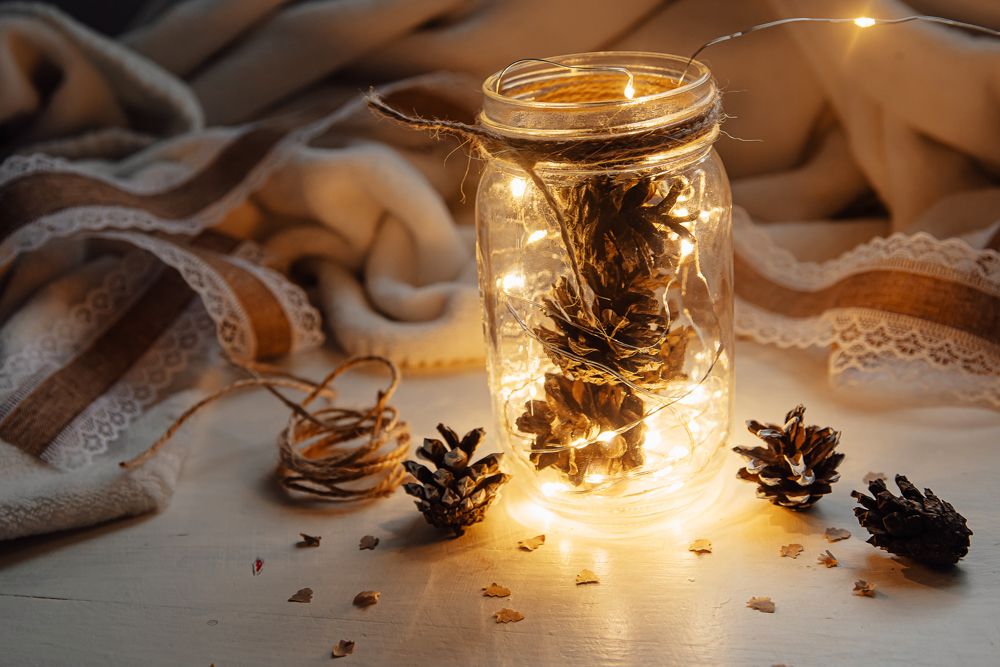 Pine cones and some lights inside a jar make for the perfect centerpiece for your table setting. This unique and simple decoration is easy to implement while you are confined at home.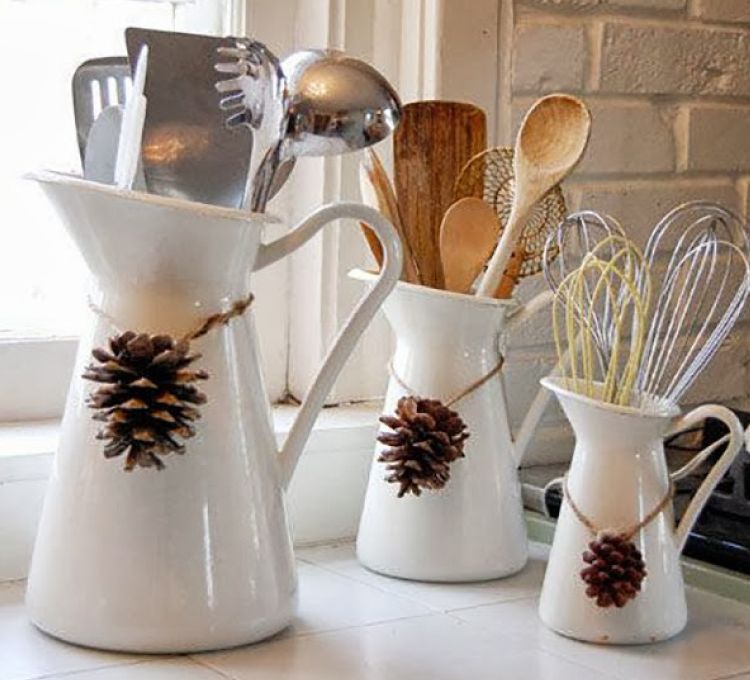 Why leave your kitchen behind when the rest of the house gets all the attention? Tag the jugs and slip on with threaded pine cones.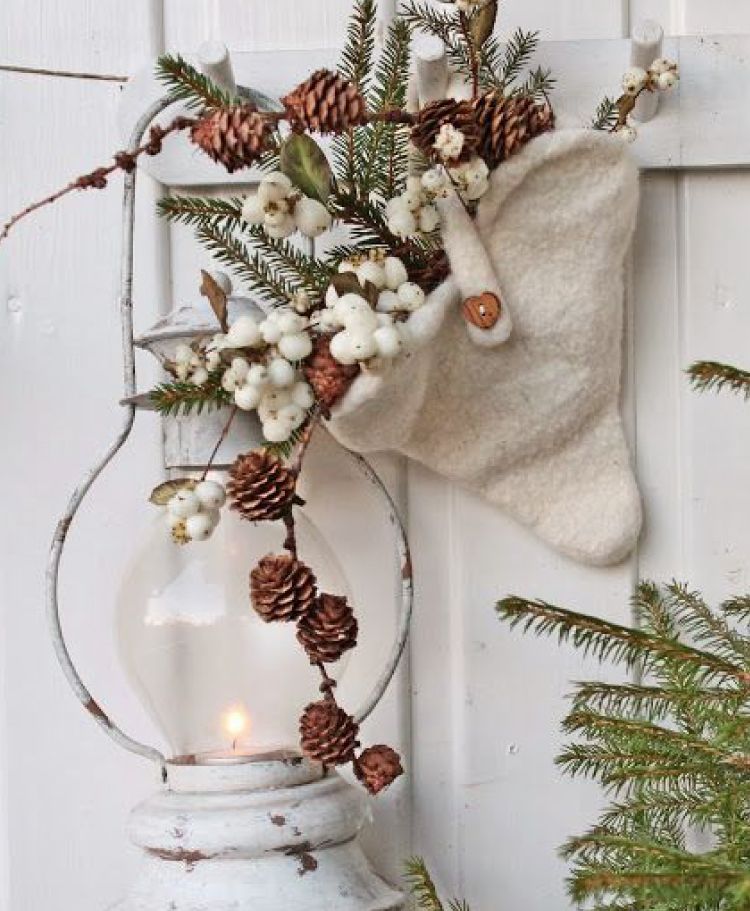 Subsequently, an inverted cap, stuffed with ornaments along with a vintage lamp sourced at the thrift store and a candle inside, makes for a wonderful outdoor décor idea.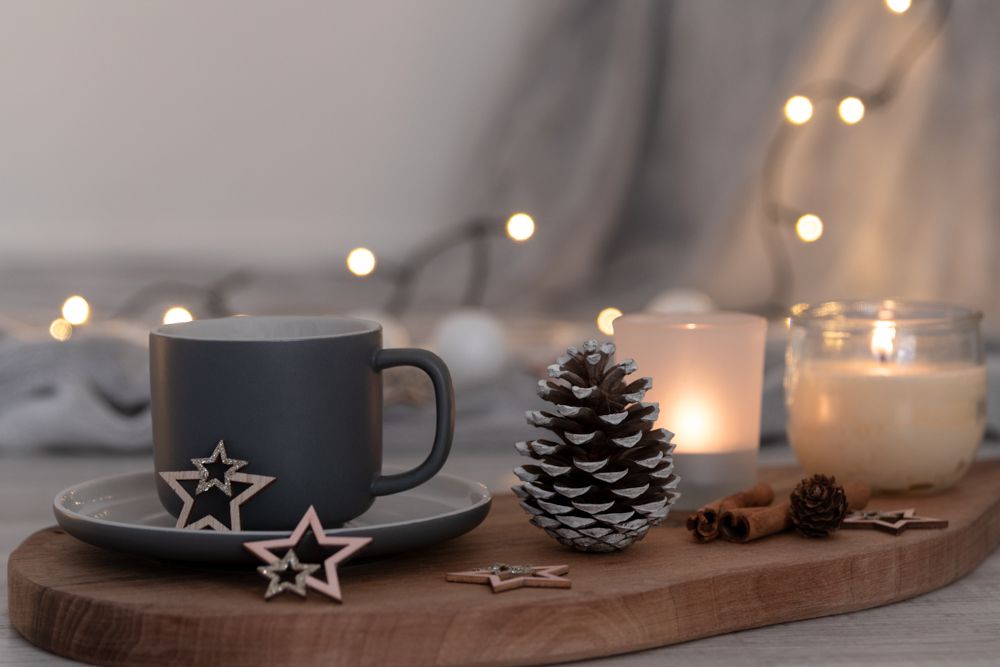 A little decoration for your coffee table, to help you savor the spirit of Christmas with a hot cuppa. Furthermore, with the hot cuppa of coffee, you also take in the spirit of Christmas.

#3: Snowflake Decorations

Christmas without snowflakes?
LED snowflakes can be hung on your balcony or patio. Therefore, it doesn't matter which part of the world you live in but an element of snowflakes can be a winning feature.
#4: Sparkly Trinkets for Christmas Decorating Ideas

When it comes to Christmas decorating ideas, streamers are a popular choice. Make strings of interlocking streamers in gold and use them for indoor or outdoor décor.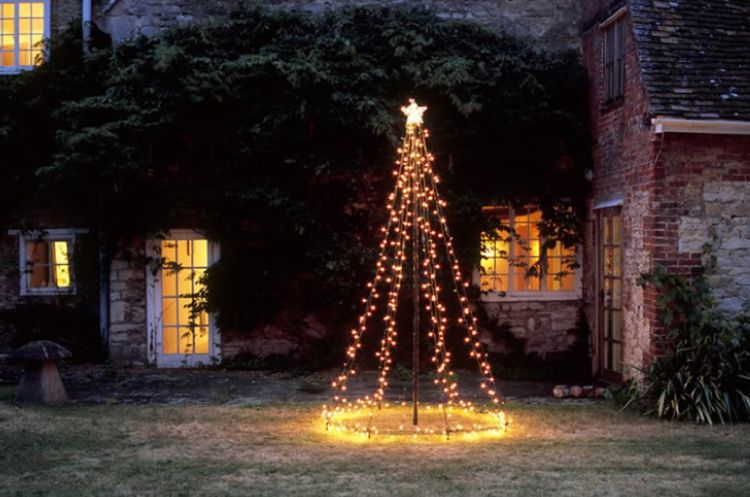 Also, a spellbinding makeshift tree can light up evenings during the festive season. It's a string of lights in a cone formation with a star atop, supported by a pole in the center. Bibliophiles around the world are also making sustainable trees made out of books and lights. Our friends at Lazy Gardener also recommend this tree composed of potted plants.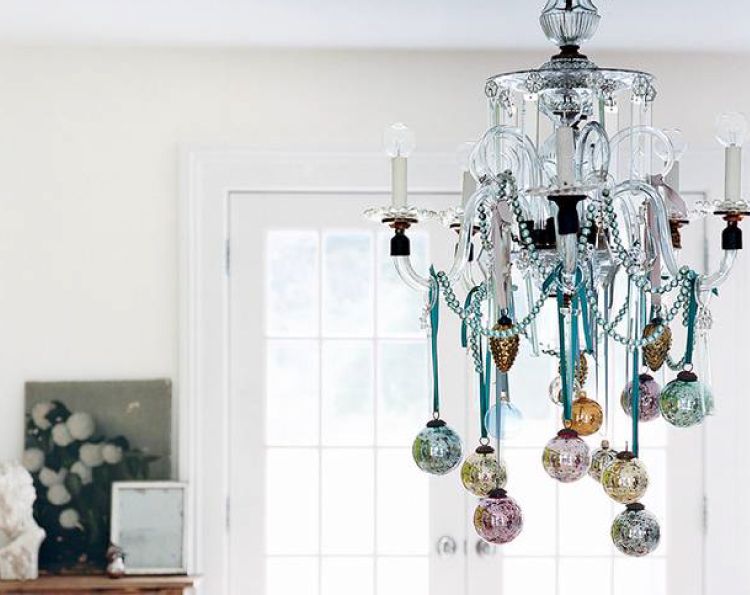 More so, another great way of bringing in the Christmas vibe is to add baubles to your chandelier. Suspend a bunch of Christmas decorations onto the chandelier at varying heights.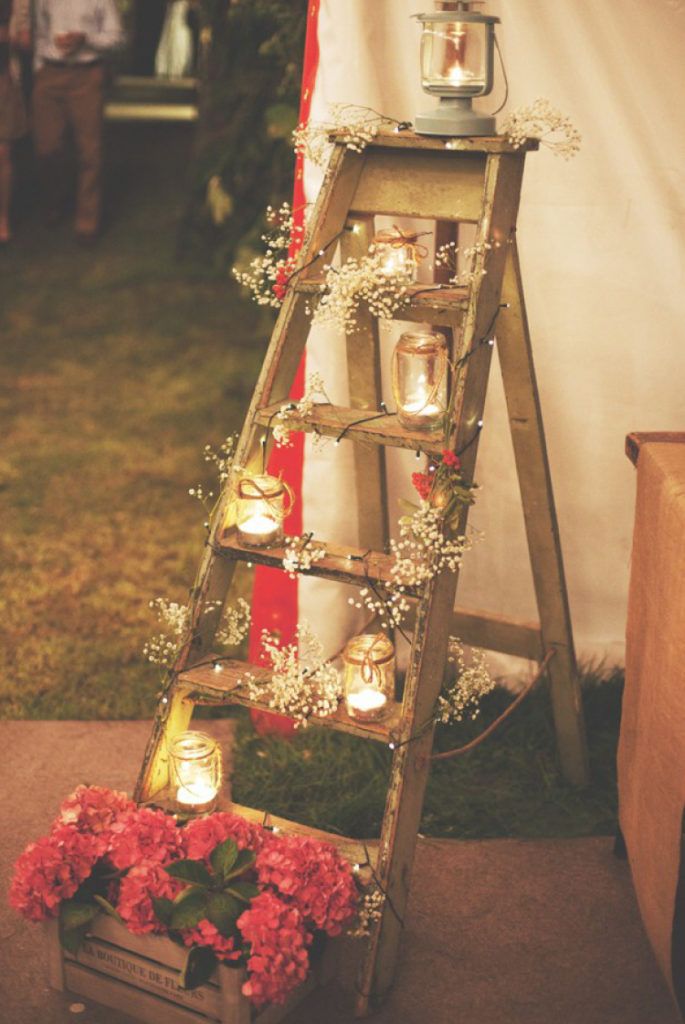 A small ladder to hold all the pretty candles, ornaments and lights. Consequently, you can place it either near the foyer or near your staircase for the perfect asymmetrical look.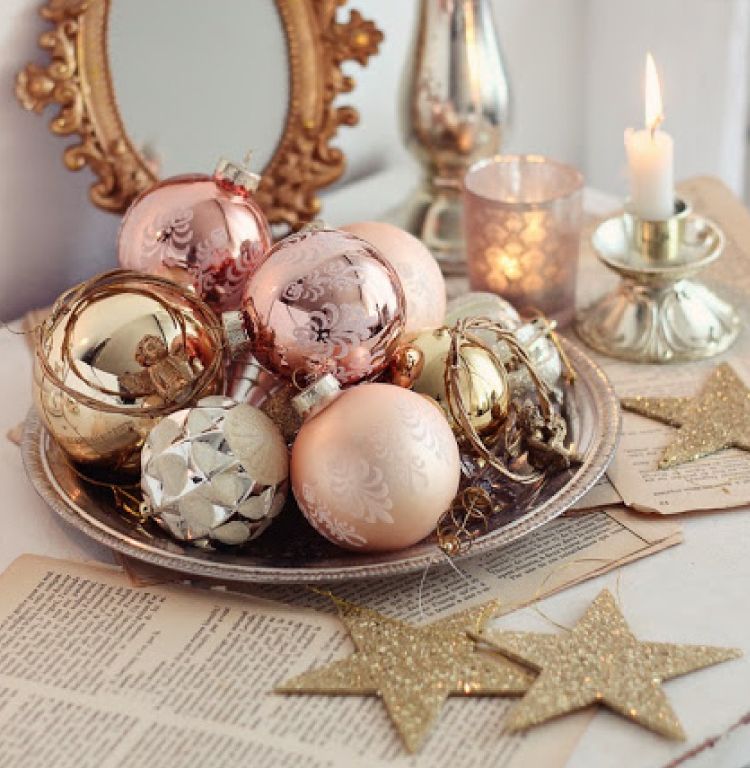 Go for a very vintage feel with these pastel metallic hues, with a hint of glitter.
#5: Stickers & Props for Christmas Decorating Ideas

This is a call out to all the snowman fans. Get crafty and make a snowman for your front door. In addition to this, you can convert this into a fun group project for your kids.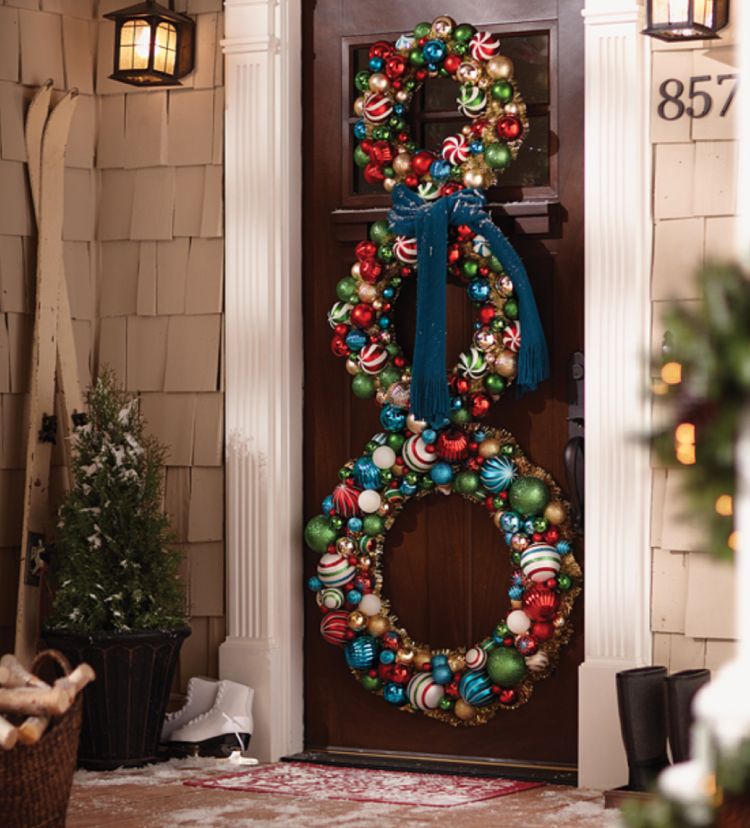 Christmas decorations can be used in any room. However, on your main door you can use your Christmas ornaments to create a colorful snowman wreath, to give your home a welcoming vibe.
#6: Gold & Silver Baubles

Disco balls only for the dance floor? DIY or source these balls in different sizes to make your own glamorous snowman for the foyer or living room.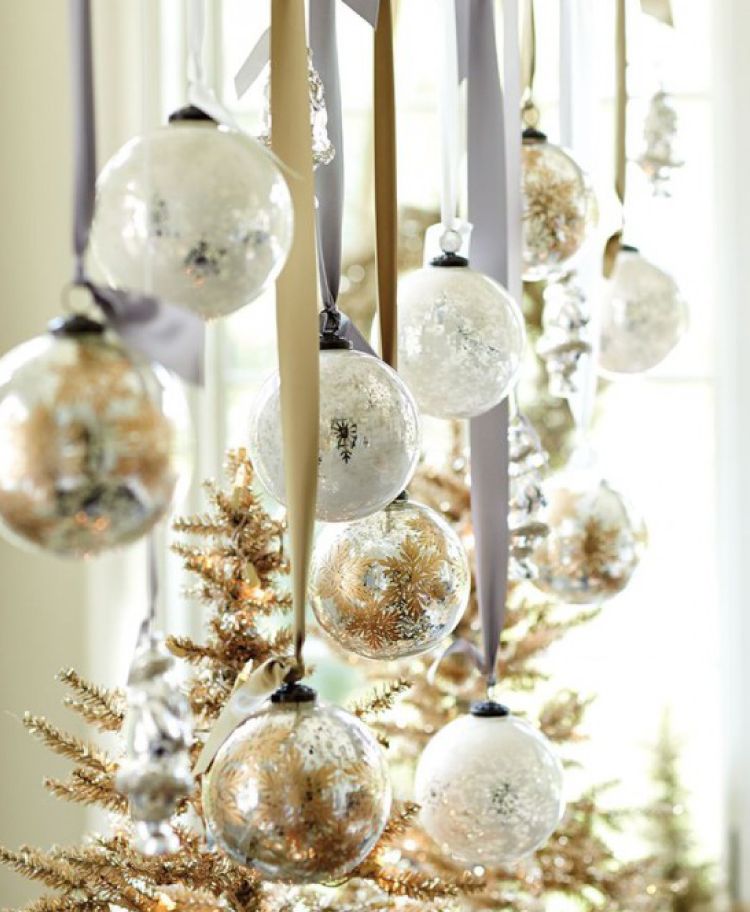 Hang a bunch of silver ornaments from dry branches, on the door, over the railing on the stairs, or from lamps. Without a doubt, an easy and stunning idea,
#7: Colourful Christmas Trees

Give the traditional green Christmas tree a miss this year for one of these cheerful colors.
#8: Gold votive lamps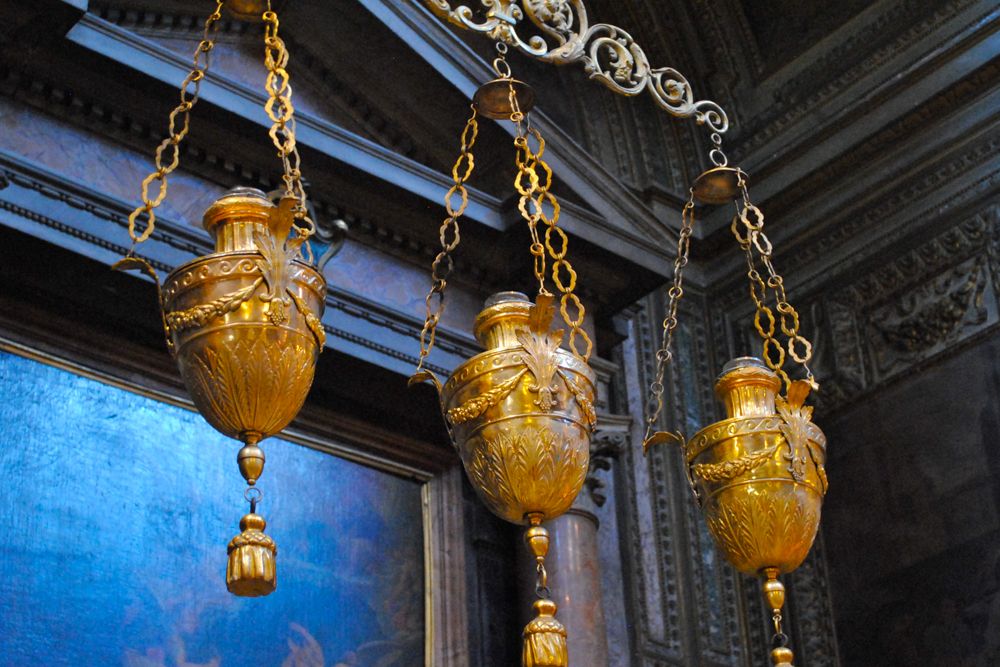 Why go for the same old lanterns and fairy lights when you can do something different this year? These rustic, traditional votive lamps in gold will look amazing in your foyer.
#9: Gold and black table décor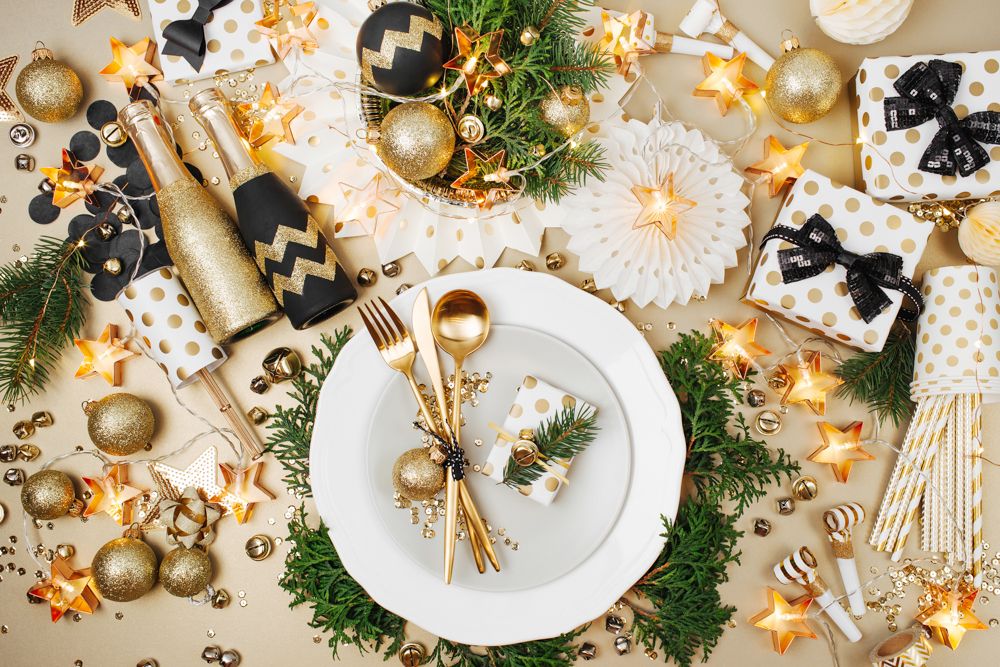 Is there any colour as timeless as black? If you are looking for some innovative Christmas decorating ideas while stuck at home, why not go for some black and gold table décor? This combination is super stylish and elegant.
#10: Christmas Mementos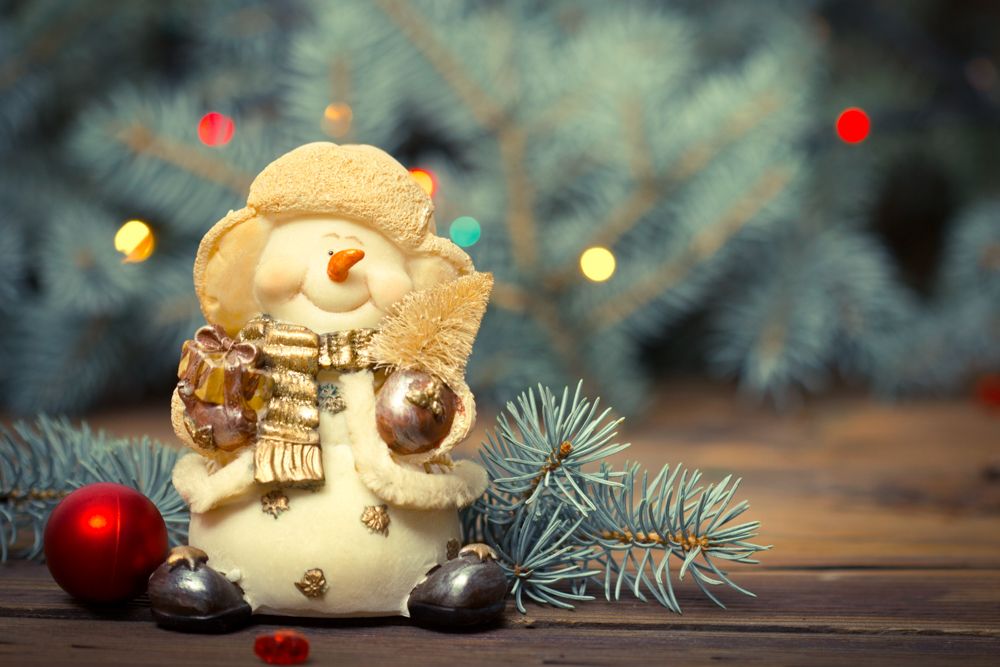 Spruce up your home with some cute Christmas mementos. Place some small snowmen here and there with some bells to get that Christmas feel.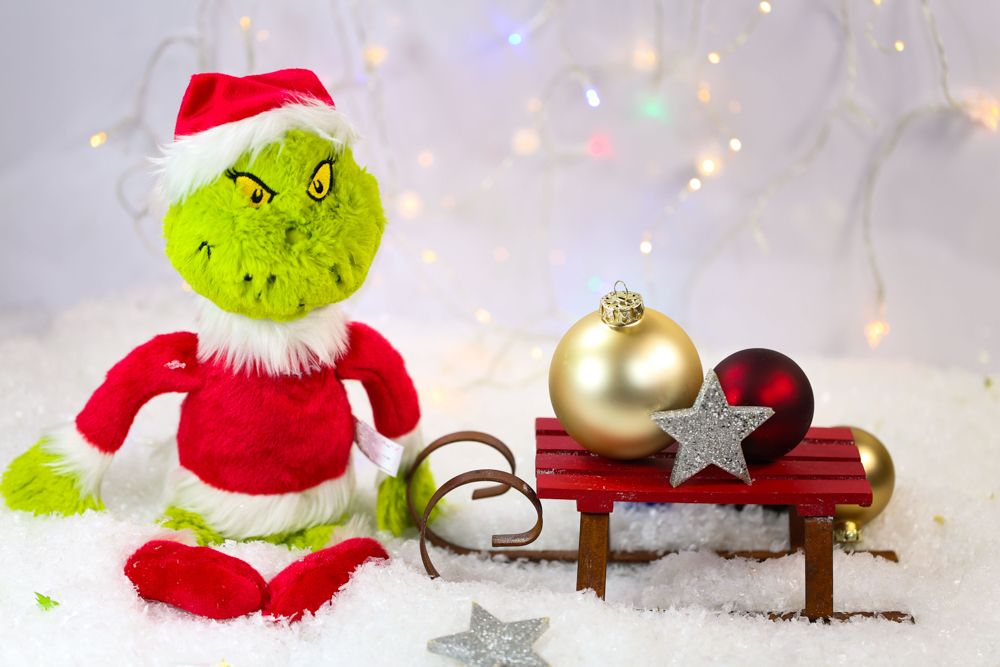 Or why not opt for something out-of-the-box? This adorable grumpy Grinch with a Christmas sled is a great décor piece for Christmas!
We hope you have fun decorating your home this season. If you liked our unique ideas, take a look at: Quick Christmas Decoration Tips for Your Home.
Merry Christmas!
Send in your comments and suggestions at editor@livspace.com