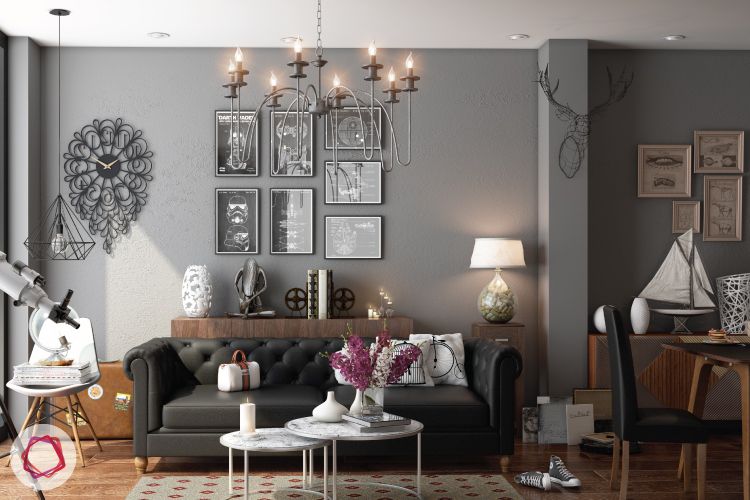 Nothing spells style and luxury like metallics. This popular trend has pushed the metal palette into the spotlight -shimmering silver, glittery golden tones as well as brass and copper accents. Metallic accents exude a refined, polished look that harmonizes with a number of styles like classic Victorian, edgy industrial and sleek contemporary interiors. When chosen and displayed cleverly, these accents can work as eye-catching elements and conversation starters.
Here are some interesting ways to use metallic accents to jazz up your home with a bit of sheen.
Pendant Lights
Today, metal pendants are available in a variety of finishes and styles. Choose a finish that complements your decor style best. A black iron finished pendant would work well in industrial-style setting while a more polished brass pendant would be ideal for a classically styled home. A brushed nickel pendant light with white cabinetry in a kitchen will not only look great but also enhance brightness levels.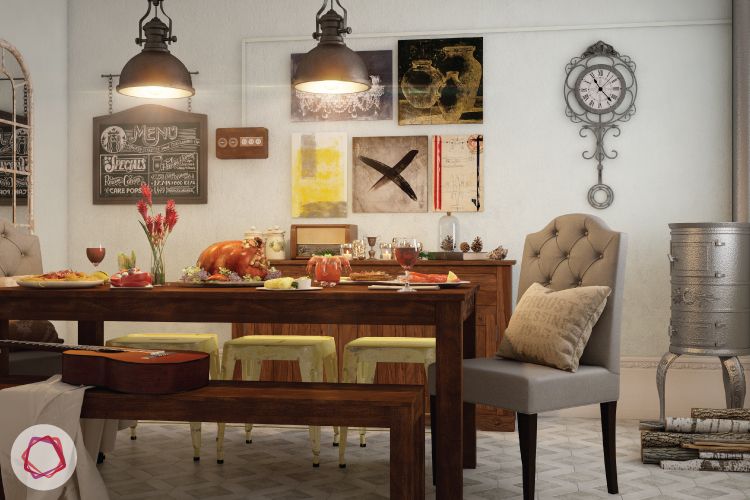 Decor Accents
A great way to flaunt your sense of metallic style is to use decorative pieces like vintage mirrors, aesthetic candle holders, vases, etc.Whether they have gold or silver tones, they should ideally be spread around the house among different elements for an integrated look.
Cool metals like silver, steel and chrome ideally work well with hues like blues and greens while warm metals like gold, bronze or reddish copper tones pair well with vibrant colors and earthy tones.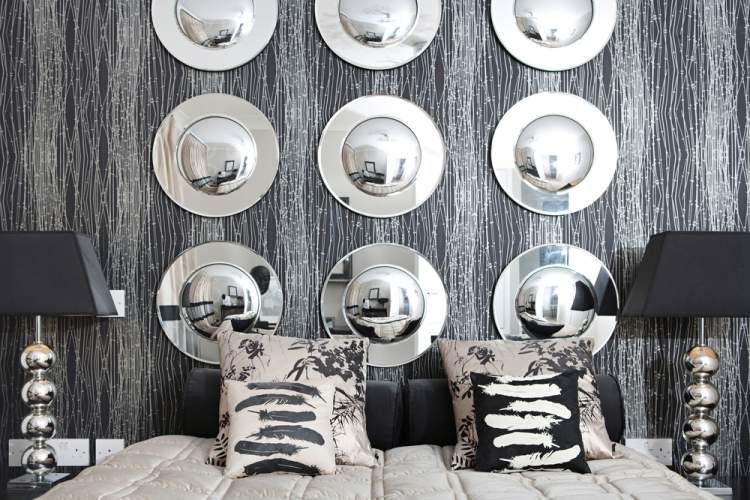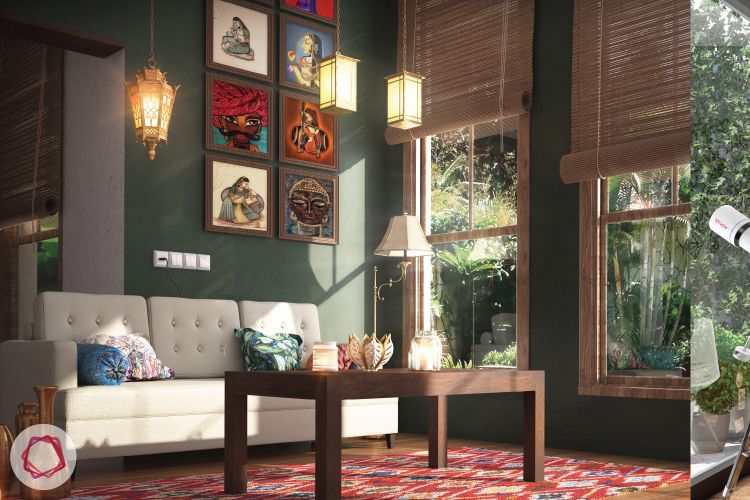 Furniture
Another brilliant way to flaunt metallic accents in your home is through the furniture. They can spell out a sleek contemporary style or render a nostalgic vintage feel, depending on the finish. To keep the look cohesive, blend it well with the rest of the elements like the sofa, curtains, etc. Metal can be featured either in the frame or as the inlay, since this will enable you to keep the look consistent. When coupled with the right type of lighting, it can result in a very polished look.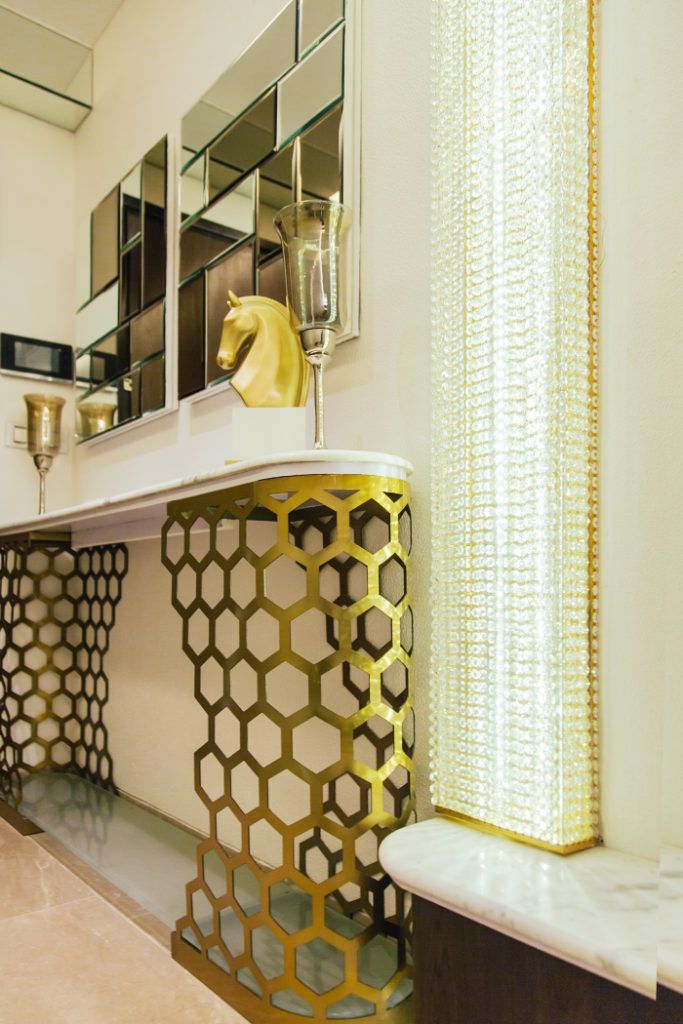 Kitchenware and Backsplash
You can add metallic accents to your kitchen too The presence of stainless steel fixtures enable an effortless blend of metal accents to the kitchen. Pave the way for kitchen backsplashes that aren't tiles or wallpapers. Tin or aluminium backsplashes can work beautifully when paired with crisp white cabinetry. Copper or stainless steel cookware add vintage appeal and also complement a variety of styles.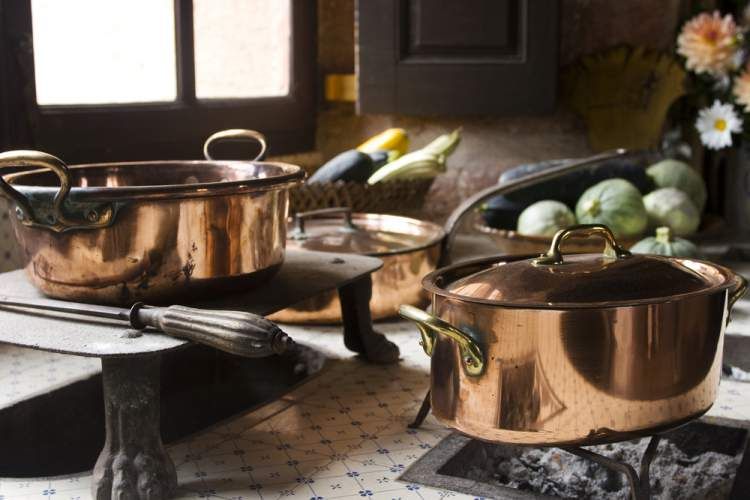 Fabric
A stylish touch of metallic accents through the use of fabric could also spruce up your living room. For a classy and elegant look in your living space, choose plush golden or copper accent throw pillows and team them up with whites to maintain a balanced look.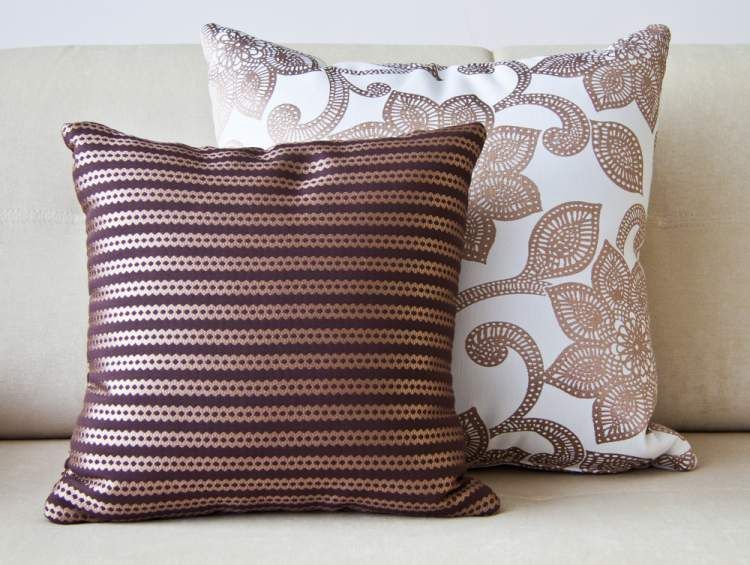 Consider the size of your space before you add metallic accents. If it's a wide space, adding several elements in corners will add character to your home. On the other hand, if it's a small space, limit it to three elements to avoid making it look cluttered and pretentious.