Who doesn't fancy a luxurious home? After all, we all dream of living in splendor with high ceilings, beaded chandeliers and exquisite furnishings, in a home that we can proudly show off to guests. While most people think that extravagant sofas and dining tables are essential to pulling off the high-end look to make your home look expensive, we believe that elegance can be achieved through simple, minute details that can transform your ordinary home into a super-luxurious haven. And what's more, you can get style without a steep price tag.
We share a few secret tricks of the trade that interior designers use to make homes look expensive.
Make your home look expensive trick #1: Use rich colours or neutrals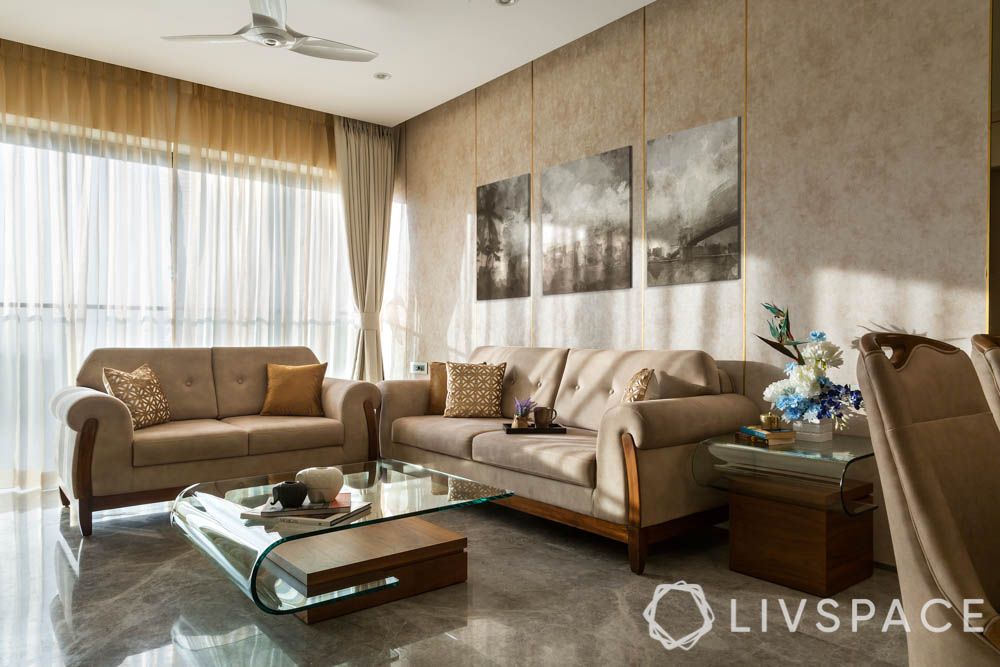 Colours have the ability to make or break a home. Most luxurious homes are adorned with rich colours like red, maroon, royal blue, and beige accents. But remember, these colours can devalue your home if done poorly. Hence, the key is to achieve the right balance of colours without making it look hideous. Go for a statement maroon or royal blue accent wall and balance it by having neutral furnishings or vice versa. Replicate this accent in the throw pillows, rugs or accent pieces.
Make your home look expensive trick #2: Pick white furniture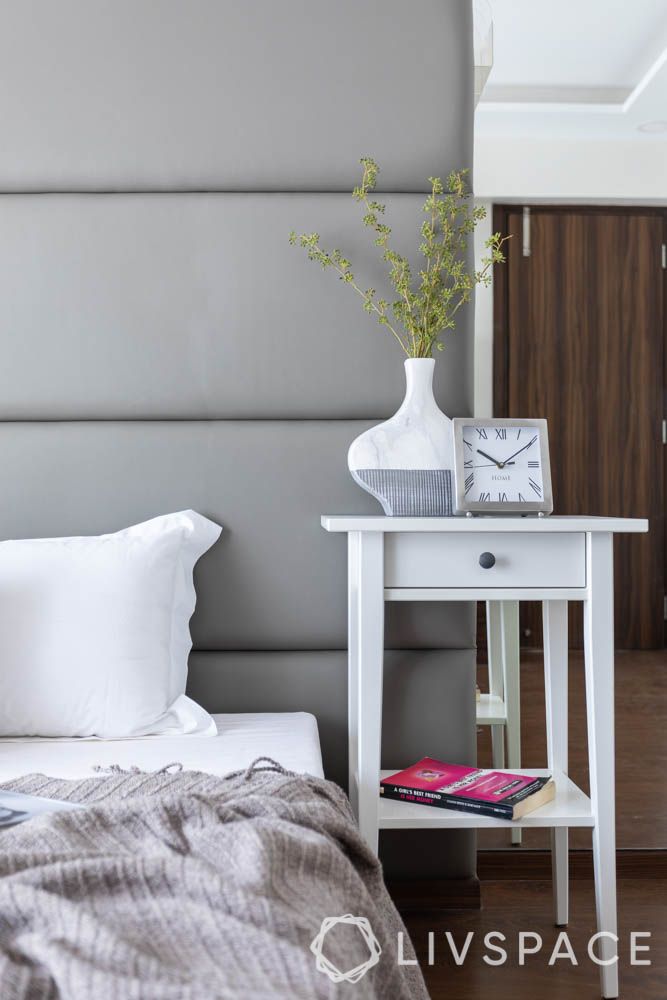 What is your first thought when you walk into a home with white furniture or furnishings? Its invariably the thought of how much all this costs and how it stays so clean! There is something about white (it is kept sqeeky clean) that inspires awe. And that is what you must take advantage of when aspiring for a plush look on budget. Pick affordable yet striking white pieces like a side table or a coffee table for your home. Also, white kitchens do not necessarily cost more than coloured ones, but they always look more sophisticated.

Make your home look expensive trick #3: Go glam with metallic accents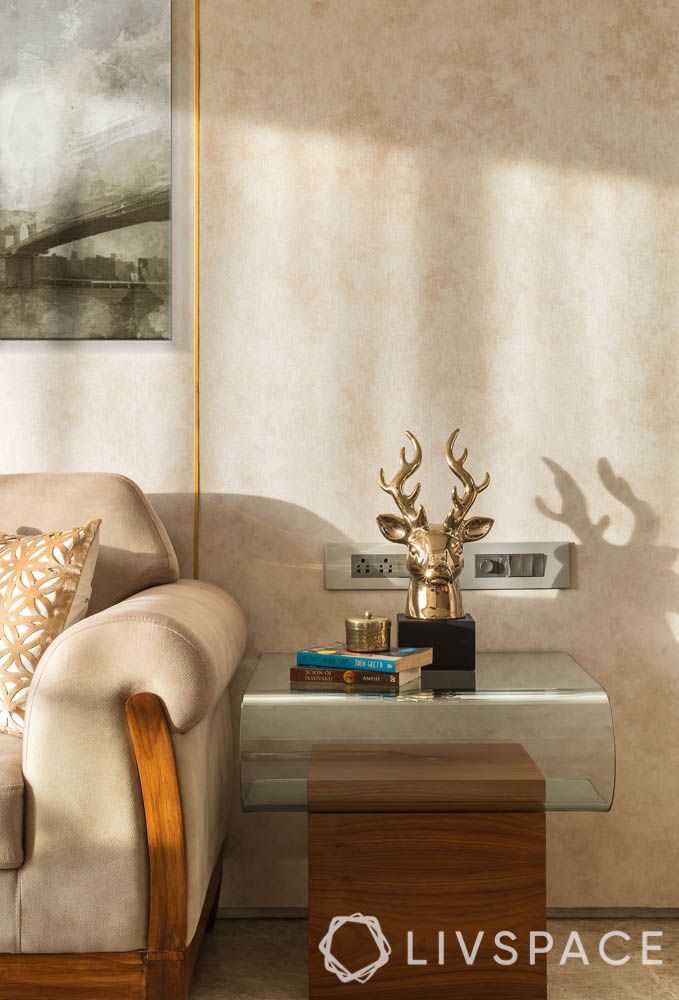 Warm metallic accents in bronze, gold or copper shades exude a refined, polished look that harmonizes with a number of styles like classic Victorian, edgy industrial and sleek contemporary interiors. When chosen and displayed cleverly, these accents can work as eye-catching elements and conversation starters, instantly making your home look luxurious and expensive. Get shiny pendants, vases, furniture or fabrics to add some bling to your decor.
Make your home look expensive trick #4: Throw in plush rugs and cushions
The key to making any room look rich lies in appealing to the senses. A soft, plush rug that complements the rest of your furnishings is the perfect way to bring that delightfully luxurious feel to a space. Instead of splurging on a silk or chenille rug, go for less expensive options like artificial silk, bamboo silk and other synthetic yarns. These look just as good and are a great way to add a note of opulence to your room. Rugs with timeless patterns like damask and chevron can add a tasteful update to any home.
Make your home look expensive trick #5: Layered lighting to set the mood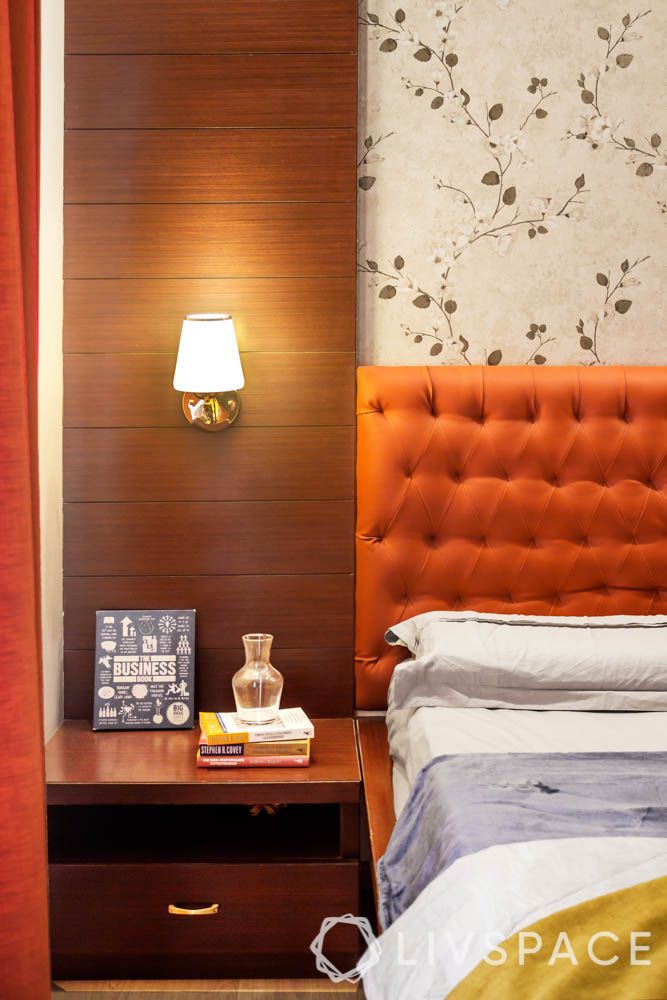 The right kind of lighting can effortlessly create a posh ambience in the most ordinary of homes. Recessed cove lighting, positioned so as to highlight focal points in your room can contribute to a feeling of rich splendor. Apart from your standard ceiling lights, decorative floor lamps can bring much grace and poise. Pocket-friendly charming pendant lights and chandeliers can also save the day.
Make your home look expensive trick #6: Striking statement pieces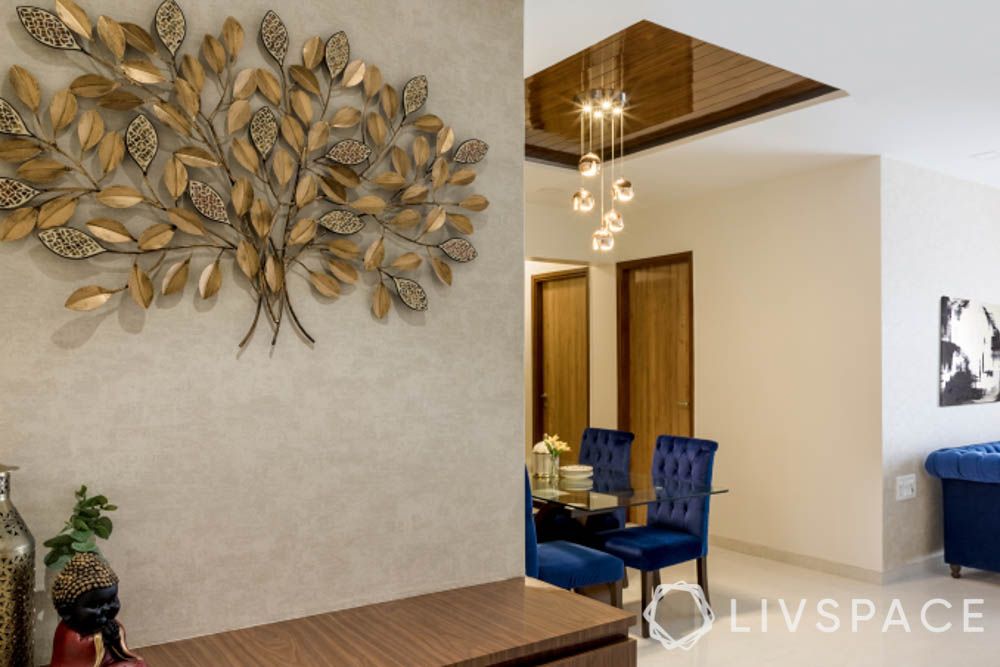 You don't need expensive paintings from art galleries to adorn your walls for that ultra-luxurious look. Pick one or two easily available striking statement pieces – such as a sunburst mirror or a faux fireplace to form a focal point. Classic furniture reproductions can bring home an aura of timeless style without blowing a hole in your budget.
Use these simple tricks to transform your home into decadent, plush pad that's sure to impress!
Send in your comments and suggestions.