The perfect way to achieve that sleek, understated look, one piece countertops and sinks can work as very distinctive elements in contemporary kitchen design. We tell you all about this kitchen trend and how you can implement it in your home.
Trying to create a trendy, muted look for kitchen using a stylish play on material and texture? If yes, then the one piece kitchen countertop and sink might just be your cup of tea. Here, both the kitchen sink and the countertop are made from the same material, creating a smooth transition for a clean, seamless look. Also called integrated countertops and sinks, these are usually made from quartz, Corian or even stainless steel.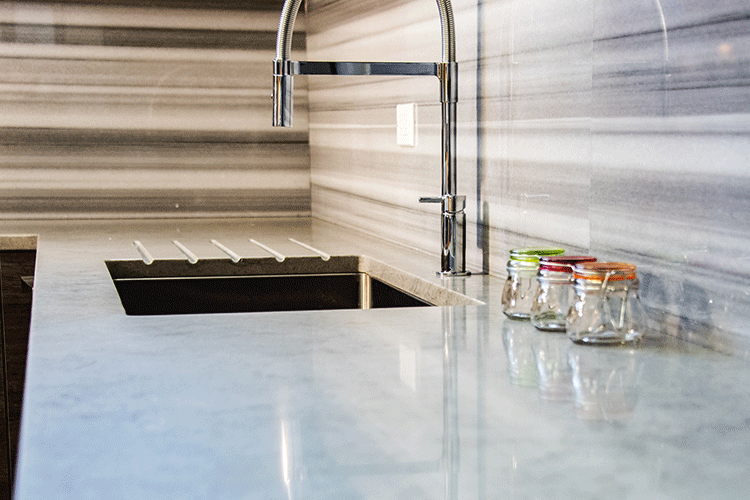 How to achieve the one piece effect:
1. Twice as good
This trick of creating an illusion of a seamless kitchen countertop is as easy as it sounds. Opt for any durable material like Corian and use it to fabricate both the sink and countertop. However, this may prove slightly more difficult to install and maintain. Any cracks or defects will require you to replace the entire countertop.
2. Separate but similar
Another trick is to make match the color or the material of both the sink and the countertop to make them look seamless. Go for durable materials including granite, natural stones and solid man-made materials like Corian. If you have a composite quartz sink, you can pair it with a composite granite countertop in the same shade to create an integrated look.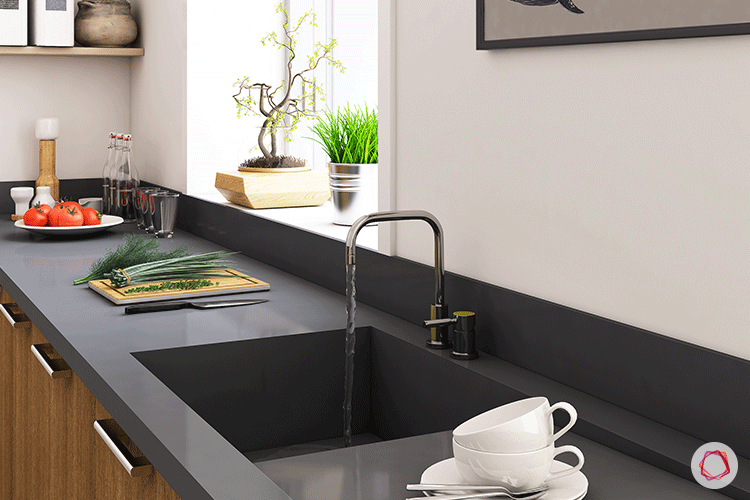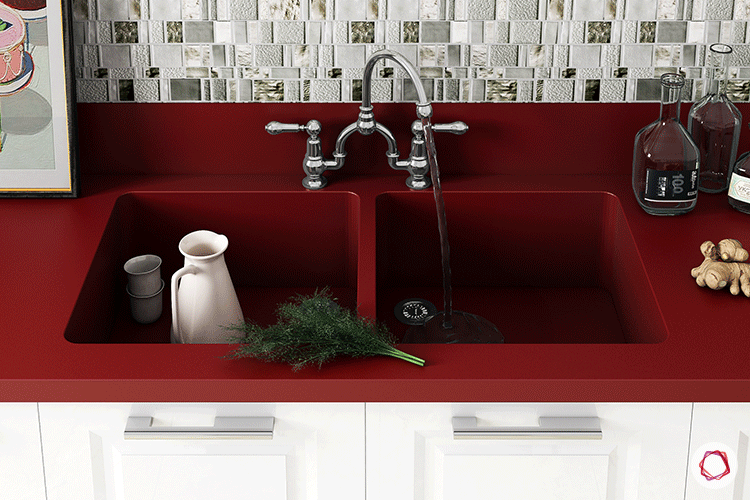 Corian countertops are well suited for this effect, since they are available in a number of plain color variants and simulated natural textures.
Aesthetic Appeal
Due to the uniformity of material and color, the one piece kitchen countertop and sink carries a certain understated charm and style. When paired with the right faucet and a complementary backsplash, the end result is a very distinctive look that lets the attention remain on material and texture.
Easy maintenance
In terms of maintenance, one piece kitchen countertops and sinks are decidedly easy to clean. Due to their molded edges and continuous surface, dust or grime does not accumulate easily in joints. Since it demands minimal effort to clean and maintain, the one piece kitchen countertop and sink is suitable for working professionals with less time on their hands.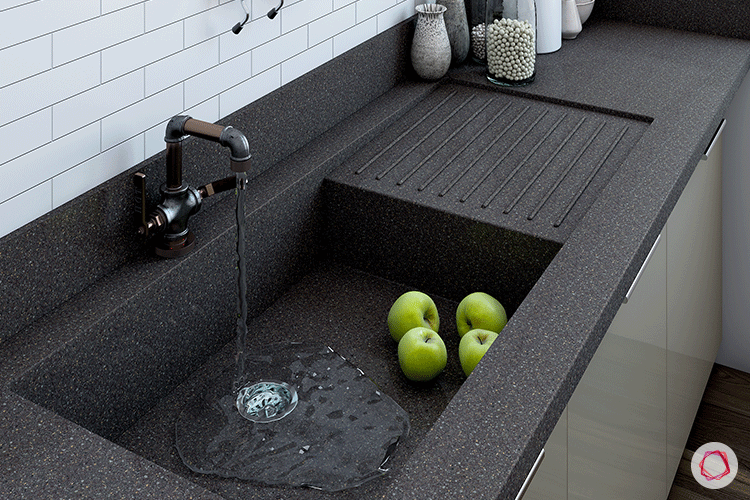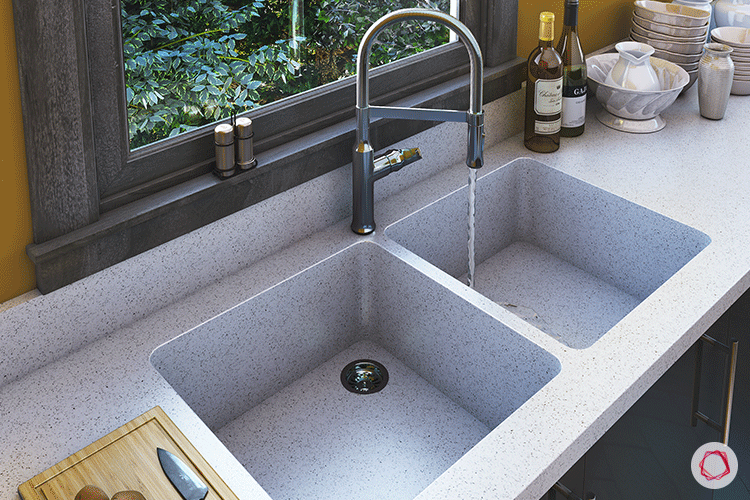 Costs
Before you choose to install a one piece kitchen countertop and sink, consider the cost and the process (think long-term maintenance). High-quality materials like quartz, Corian, ceramics and stainless steel are best suited for integrated sinks, but they are also slightly more expensive than the regular tile or the porcelain. Also, quartz and Corian will usually need extra wall studs or support legs under the countertop during installation.
The one piece kitchen sink is easy to clean and maintain while radiating a laid-back and homely vibe at the same time. To get this look with a Corian countertop, try the Livspace kitchen design service. You can also check out this video for more modular kitchen designs: