Did you know that most families or individuals spend an average of 2.5 to 3 hours in their kitchen on a daily basis? But everybody uses the kitchen differently and for varied purposes. The way you use it describes your kitchen personality. The best way to discover whats your kitchen personality is to take a sneak peak into your kitchen. Also, each of these kitchen personalities need specific kinds of cabinets, materials and accessories to fit their requirements. Countertops are particularly important for your kitchen to support your lifestyle.

Here is a curated list of kitchens from Livspace homes that stand for different kinds of kitchen personalities. Take a look and decide which category you fit into.

What's Your Kitchen Personality #1: Sloppy Cook's Kitchen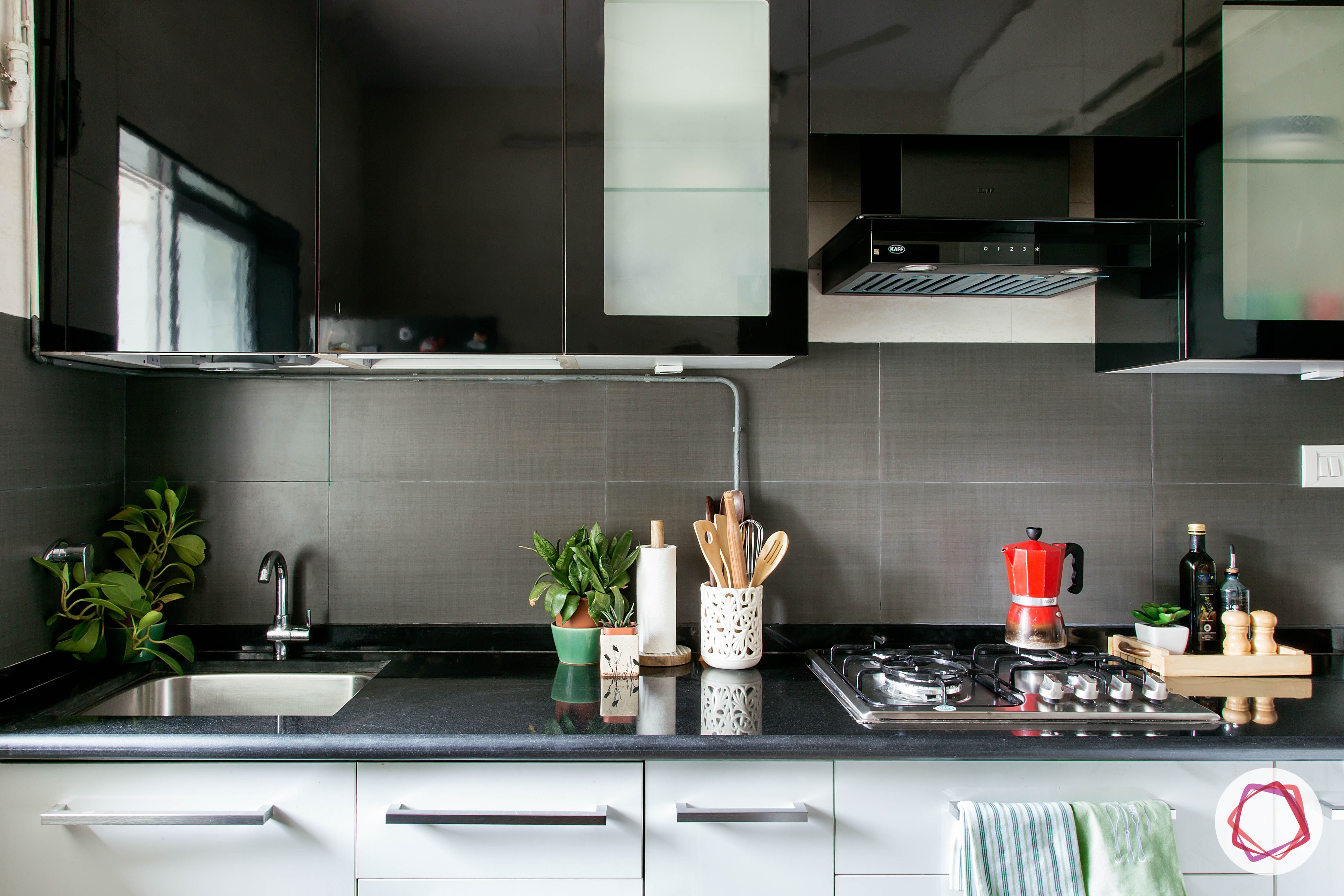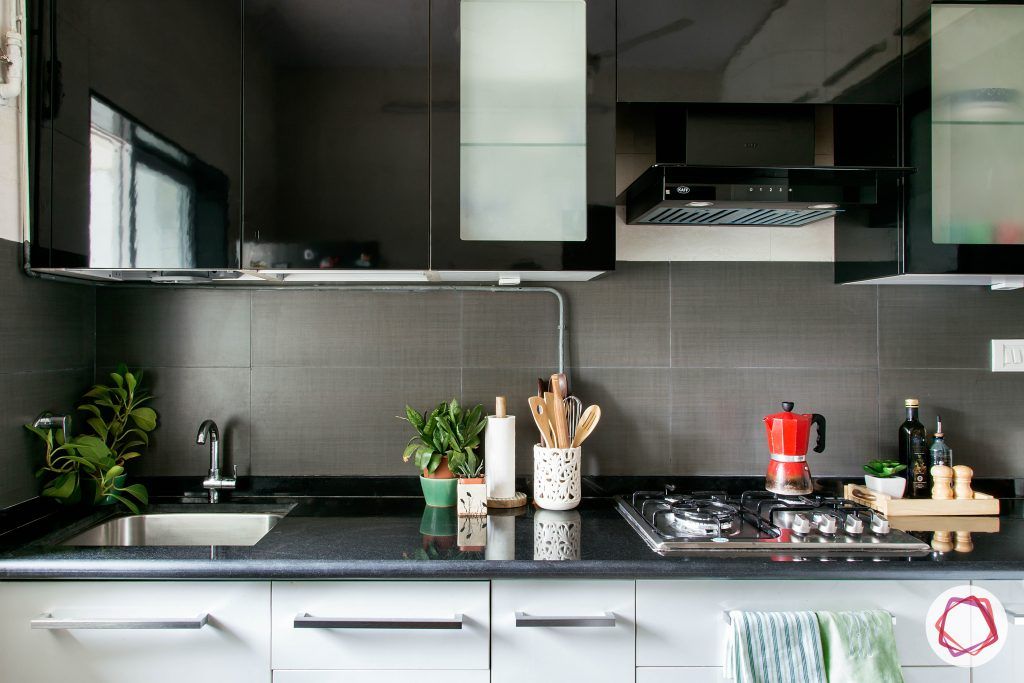 Countertop: Granite

If cooking is an art, you need to get your hands dirty while doing it. Smoke, spills, drips and stains mean that you put your heart and soul into preparing culinary potboilers. So do not take the spills and spoils to heart. Opt for sturdy granite kitchen countertops, preferably black in colour. The slab neither absorbs the stains nor retains them. You can scrub it roughly for the tough stains and it still won't peel or chip.

What's Your Kitchen Personality #2: Tidy Chef's Kitchen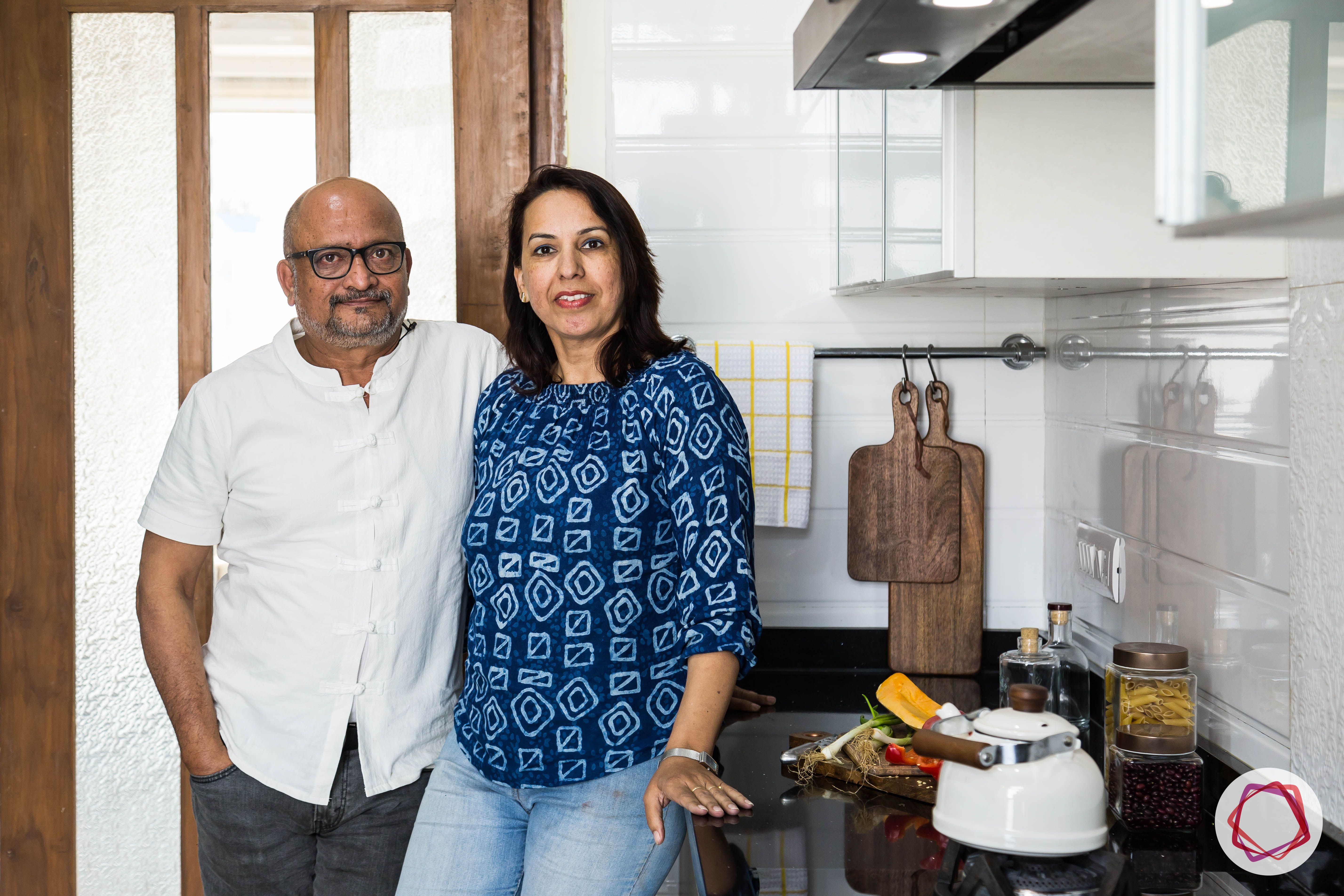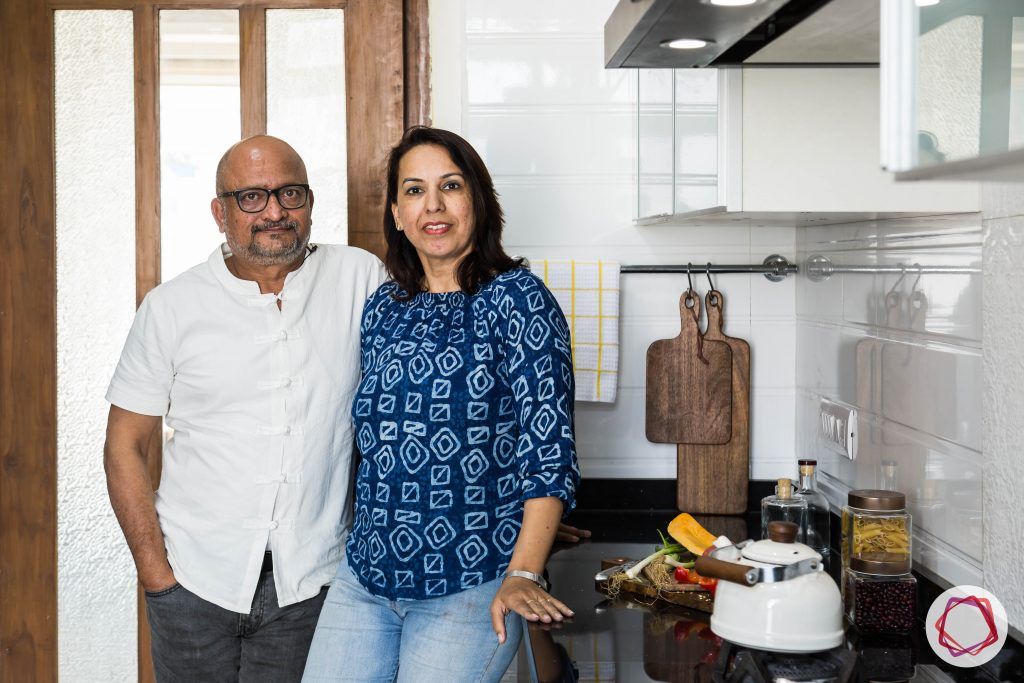 Countertop: Caesarstone

If a kitchen does not look 'cooked in' then tread carefully, for such kitchens belong to neat and nuanced cooks. This category of people could be cooking up a storm in their kitchen, but it still looks prim and proper. Ceasarstone countertops are a godsent for tidy folks as it is can resist the harshest of stains. This partially engineered stone is resistant to heat as well as wear and tear.

What's Your Kitchen Personality #3: Working Mom's Kitchen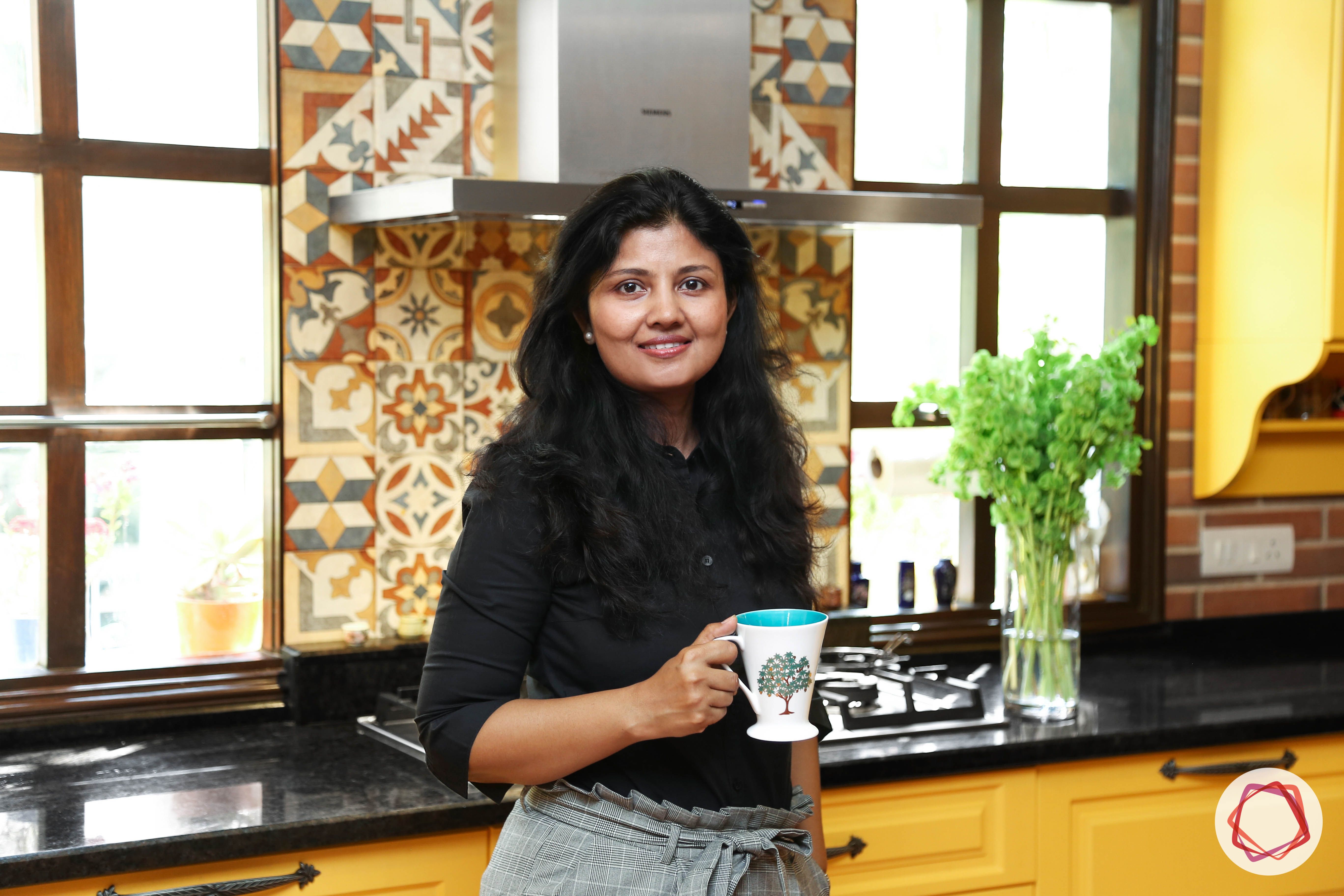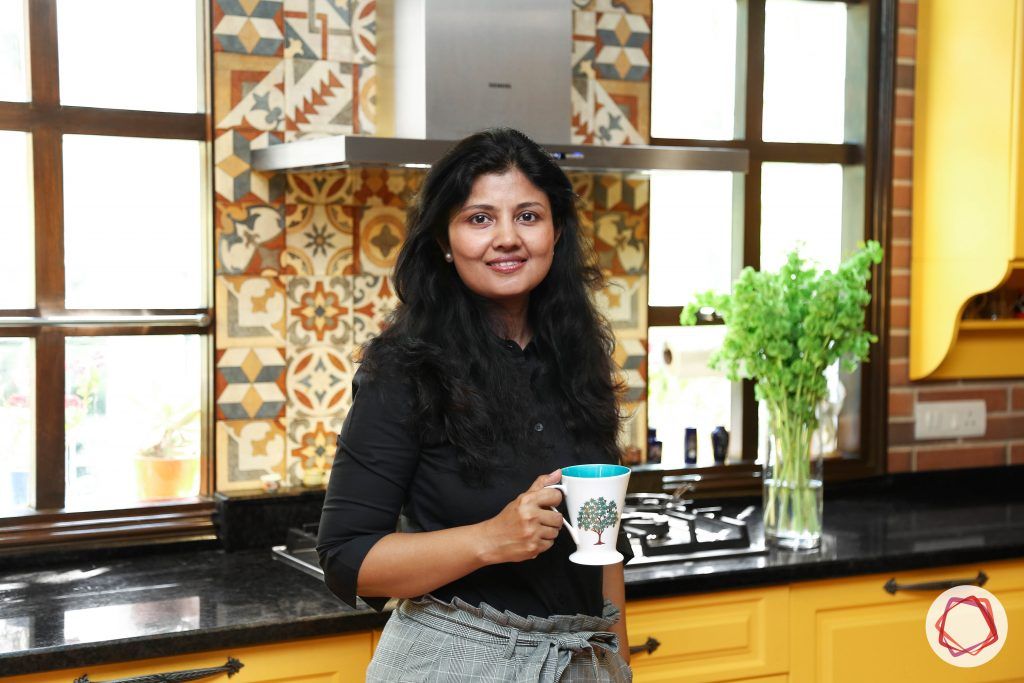 Countertop: Granite

Working moms have their hands full with scheduling, packing lunch, picking and dropping kids as well as work deadlines. So it is natural for them to get help with cooking. In such cases, the kitchen gets used in plenty but not by the lady/man of the house. With a household help doing the cooking, the countertop is the worst casualty braving hot pans and curry spills. Hence, it makes no sense to go for a dainty kitchen slab. Granite countertops work for uber busy working couples with kids who must leave the kitchen in the charge of hired help.

What's Your Kitchen Personality #4: Fly Solo Kitchen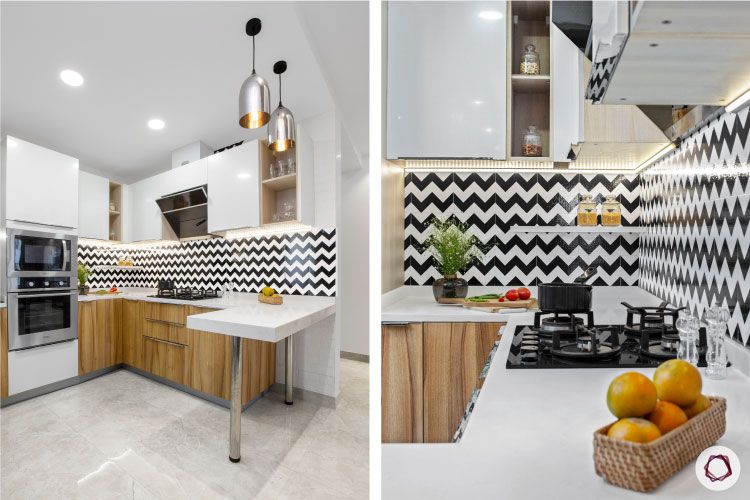 Countertop: Corian stone

A kitchen for one person is typically compact and designed to suffice for the needs of a lone voyager. When you fly solo, the scale of cooking reduces drastically. If the scope of your cooking is restricted to instant noodles and coffee, stick with a Corian stone slab. This artificial stone can be moulded to perfection and you can have a quirky slab by mixing two colours.

What's Your Kitchen Personality #5: Home Chef's Kitchen

Countertop: Kalinga stone

The home chefs are a new breed of foodies who have emerged over the last decade. They post drool-worthy pictures of food on social media. Some are food bloggers while others are plainly food lovers. They enjoy cooking just as much as they love to eat. These culinary connoisseurs have no professional training but make up for it with their enthusiasm. Elaborate meals and novel recipes sourced from like-minded foodies are their forte. And their kitchens see extensive yet efficient use. So, if you are a chef without having dawned the chef's hat, opt for a Kalinga stone countertop. It is a type of engineered stone that mimics marble and quartz. However, unlike marble, it is fit for robust use, and it is more budget-friendly than quartz.

Whats Your Kitchen Personality #6: Travelling Foodies' Kitchen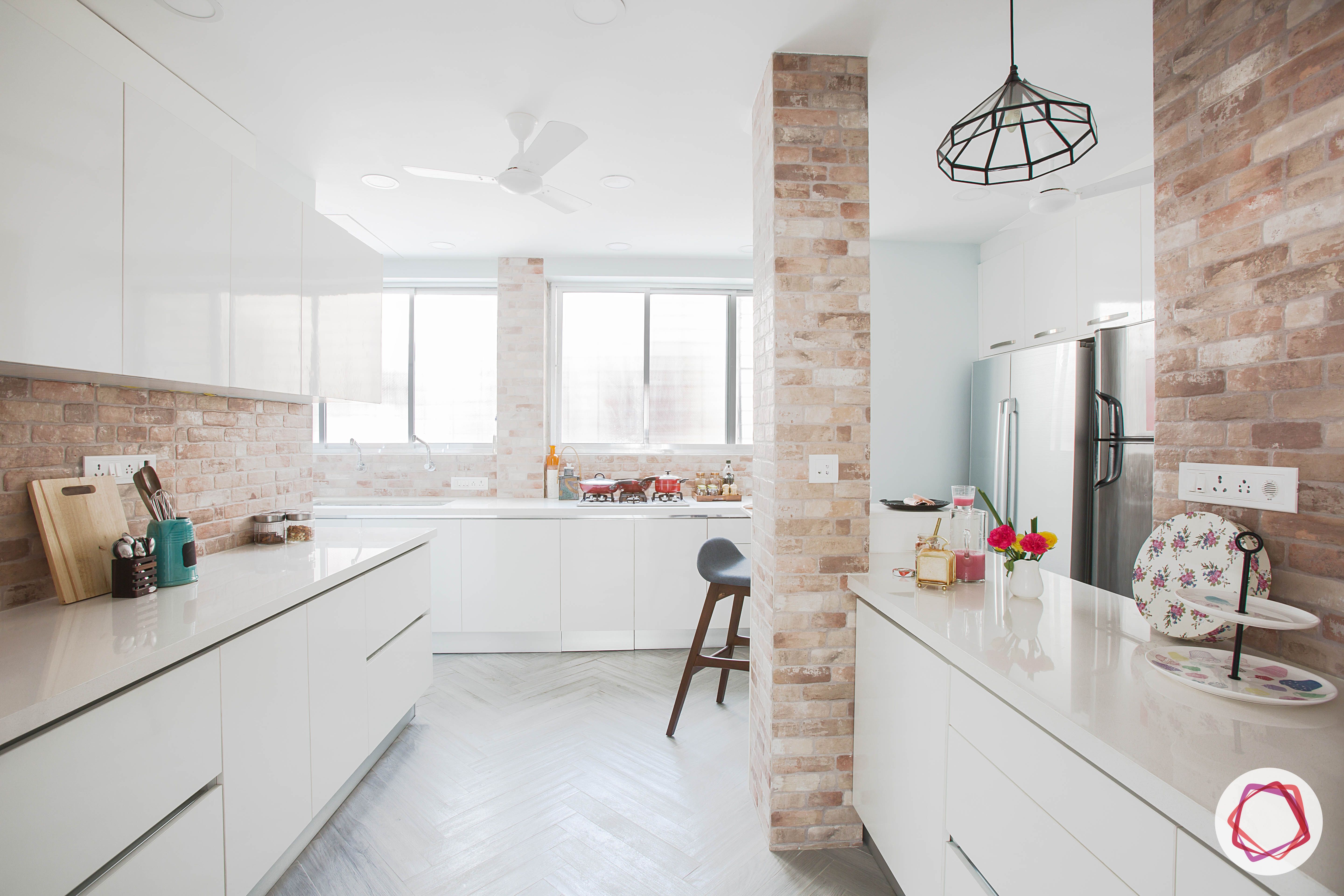 Countertop: Italian marble

Globetrotting millennials set themselves apart for a number of reasons including their taste for different types of food. This group comprises well-travelled young people who have acquired a taste for various exotic cuisines as well as the vibe of minimal kitchens abroad. They use their kitchens seldom as they are perpetually on the move. But living out of suitcases also means that you get to try authentic global favourites! So if your go-to dish is Spaghetti Bolognese instead of Dal Tadka, you don't require a sturdy kitchen countertop that does not absorb stains. The finesse and aesthetics of Italian marble will suit your kitchen personality perfectly.
What's Your Kitchen Personality #7: 'IT' Couple's Kitchen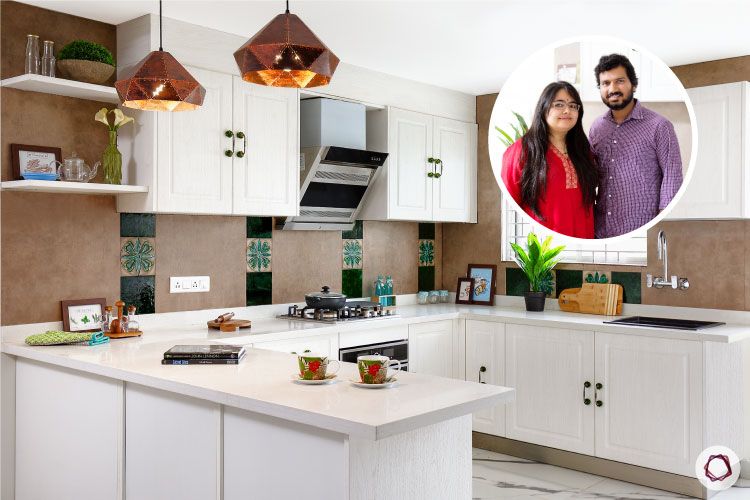 Countertop: High-quality quartz

The 'IT' couple of a group is the one that hosts most of the parties. They love to have friends over and their social circle converges at their place for impromptu get-togethers. If your home is the social hub of your gang, you need a kitchen to support the buzz that comes with being the chosen hosts. The countertops for such kitchens must be aesthetically pleasing for sure because guests are fluttering in and out of your home regularly. But it must also be sturdy and resistant to turmeric and oil stains as far as possible. What the 'IT' couple needs is one of the high-end variants of quartz that will look seamless and have the desired qualities for a busy kitchen slab.
So did you figure out whats your kitchen personality yet? If you don't fit into any of these groups, write to us and tell us what your kitchen personality type is.

Now that you know all about kitchen countertops, find out more about the 6 Trending Techniques to Open & Close Cabinets.
Send in your comments and suggestions.