Is your rental kitchen screaming for a makeover?
Most kitchens in rented spaces are devoid of personality with cabinetry that's either old-fashioned in design or dull in color. Bad flooring with outdated tiles can also take away from the charm of your kitchen. While there are many challenges, you can still create a stunning kitchen without having to break the bank or upset your landlord with these 7 budget-friendly upgrades.
Rental kitchen upgrade #1: Cloak floor with rugs

Kitchens in rented apartments, especially in India, come with broken, worn out and stained tiles. Take the attention off the flooring with a patterned rug. Choose rich textures or colors that pop to up your kitchen style quotient. Make sure to pick a material that is washable and easy to maintain.
Rental kitchen upgrade #2: Update Hardware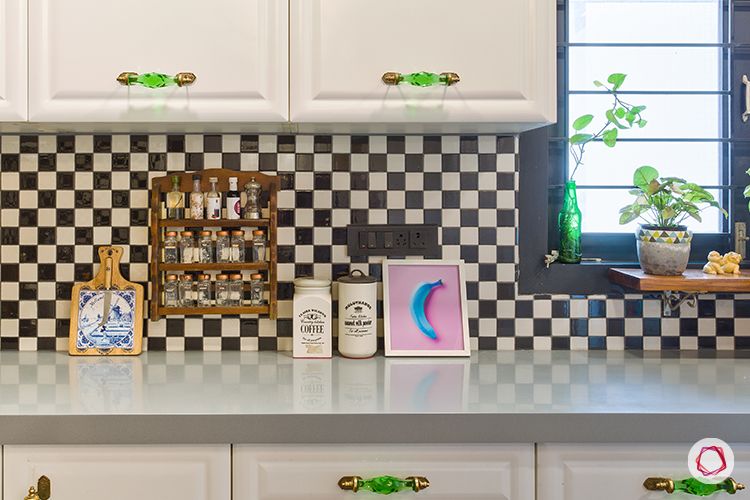 Sometimes, it's the little things that make the biggest impact! Instead of committing to big-budget items like faucets, you can update the look of your kitchen by simply changing your cabinet hardware. Install new drawer pulls and cabinet knobs for an instant makeover.
Rental kitchen upgrade #3: Makeshift island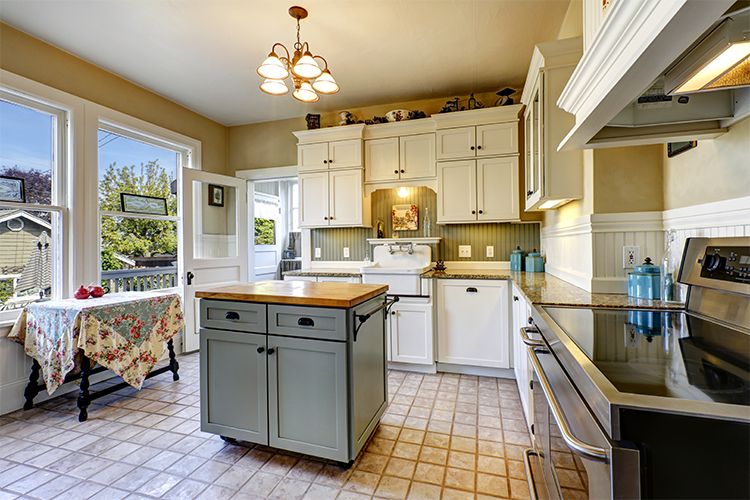 A kitchen island can enhance the appeal of your kitchen instantaneously. Not only does it add counter space and serve as an informal breakfast table, a beautifully-styled kitchen island can add a kick to your kitchen decor and mask any old cabinets in the background.
However, most rental kitchens do not come with islands. Try using a freestanding butcher block island for extra storage space. You can even apply a fresh coat of paint and convert an unused book shelf, dresser or console table into a makeshift island. Add wheels for more functionality!
Rental kitchen upgrade #4: Turn Up The Brightness

Poor lighting can affect both the functionality and aesthetics of your kitchen. Consider fixing lamps, bulbs or LED strip lighting below the cabinets to brighten up your rental kitchen.
Rental kitchen upgrade #5: Store Vertically
Not many tenants are blessed with a huge kitchen. If you're battling cramped spaces, resort to pot racks, floating shelves, and pegboards to hang your kitchen items. Most of these items are easily available in a variety of colors and finishes at your local hardware store.
Rental kitchen upgrade #6: Dial Up The Green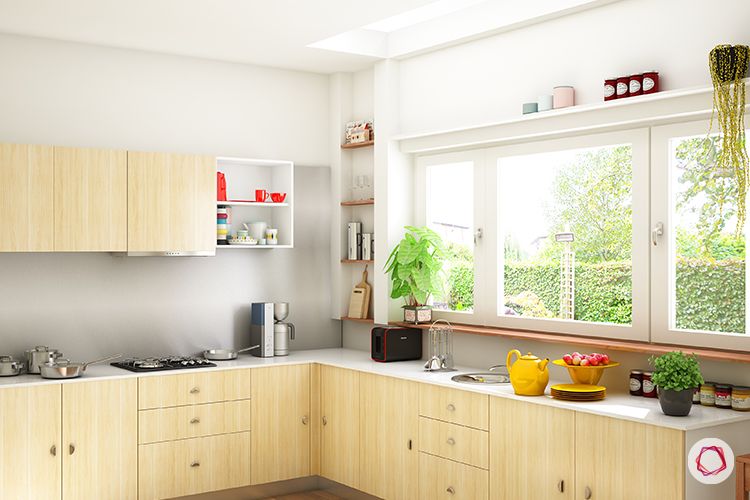 Revive a dull kitchen with a spot of green. Plants lend a fresh and lively feel to your rental kitchen. Next time you visit a florist, get your hands on wheatgrass or a leafy money plant to rejuvenate your kitchen. Make sure to pick indoor varieties or place your plant by the window so that it gets enough sunlight.
Rental kitchen upgrade #7: Wallpaper wonder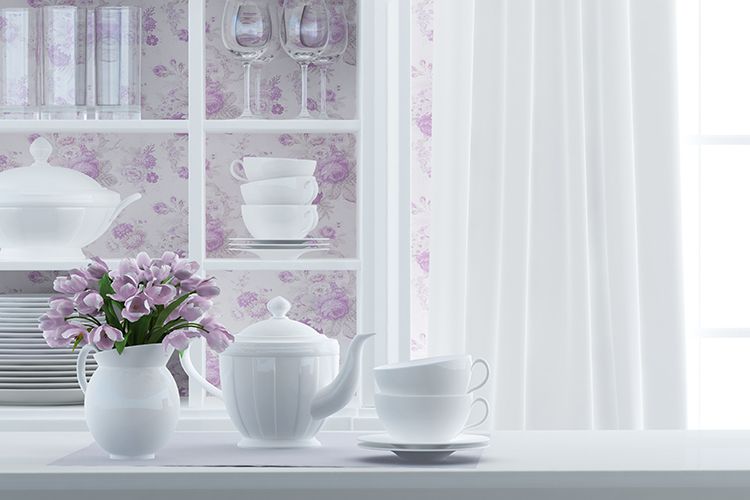 Use removable wallpaper to spruce up your kitchen shelves. A simple yet effective temporary solution – wallpaper is available in a huge variety of patterns and colors. You can cover the cabinetry with removable wallpapers or create an interesting background for your open shelves. Pick colors and patterns, which can elevate the look of your kitchen without clashing with the existing decor.
Don't forget to incorporate a bit of your personality into your kitchen interiors. Pick out crockery, napkins and accessories in your favorite colors and patterns to make your rental kitchen as appealing and homely as possible. A few simple touches can transform the dreariest of kitchens into a cheerful and lively environment for you to cook in.