They say that home is where the heart is. This doesn't apply to all kinds of homes. We are referring in particular to houses that are rented out by homeowners. Rental properties have to be designed and furnished as per economic considerations and popular demand from prospective tenants. Here, a clear mind for business and sound strategy rules the roost. So, to arrive at the best rental home design, you need to get certain essentials right.

The following is a checklist of the things that landlords must consider while furnishing homes that they intend to rent out.
Rental House Design Ideas #1: Use low-maintenance materials for furnishing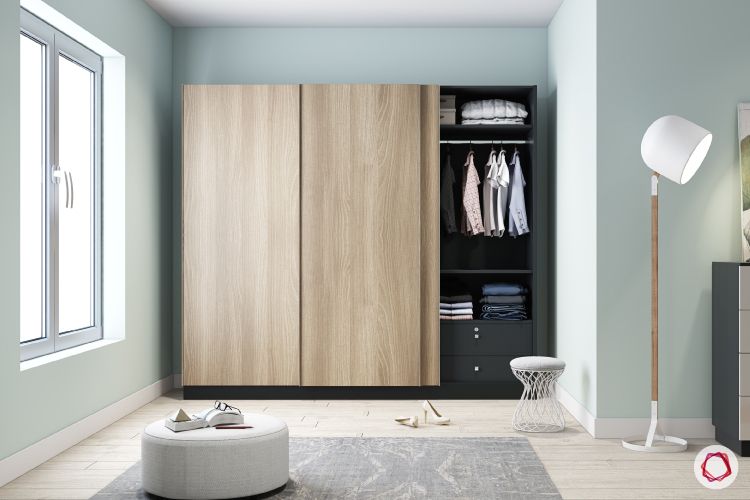 It is highly unlikely that your tenants will maintain your kitchen and wardrobes as impeccably as you will. So, expect the worst and prepare in advance. Low-maintenance materials like laminate work best for homes that are being furnished for renting out. Laminate is cheap and also easy to clean. In the kitchen, it fares better than acrylic that is prone to scratches and membrane that requires delicate handling. Laminate finish can also be used for wardrobes, entertainment units and shelves.

Rental House Design Ideas #2: Chimney is a must for the health of your kitchen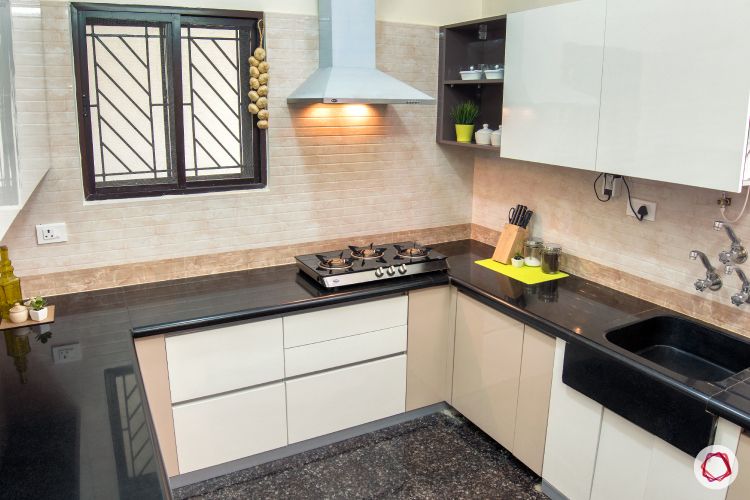 Most landlords are hesitant when it comes to providing electronic appliances in a rental property. It is natural to assume that rough handling will ruin the appliances before their time. While this may be partially true, it is still in your best interest to have a chimney installed before renting out. Cooking without a chimney would mean that the kitchen cabinets soak up oil and get grimy in no time. Our advice is to install a chimney in the kitchen, and make sure you get a good one!

Check out kitchen design ideas:
Rental House Design Ideas #3: The dichotomy of whites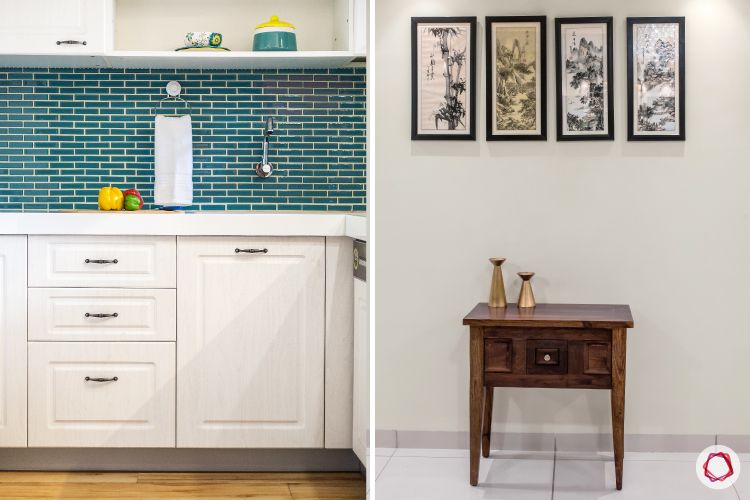 There are two aspects about using whites in a rental home. First, let us consider the walls. White is a universal colour that goes with every kind of decor. Painting the walls white ensures that the wall colour is basic and does not clash with the furniture that the tenants bring in. Moreover, you don't have to bother with the durability of white wall paint because a fresh coat of paint is customary every time the existing tenants move out and new ones move in.

Secondly, wardrobes and cabinets are much more permanent in nature. You will not be redoing them for every new tenant unless they are badly damaged. Hence, avoid white finishes for cabinets and wardrobes as the colour is difficult to maintain.

Rental House Design Ideas #4: Steer clear from dainty mechanisms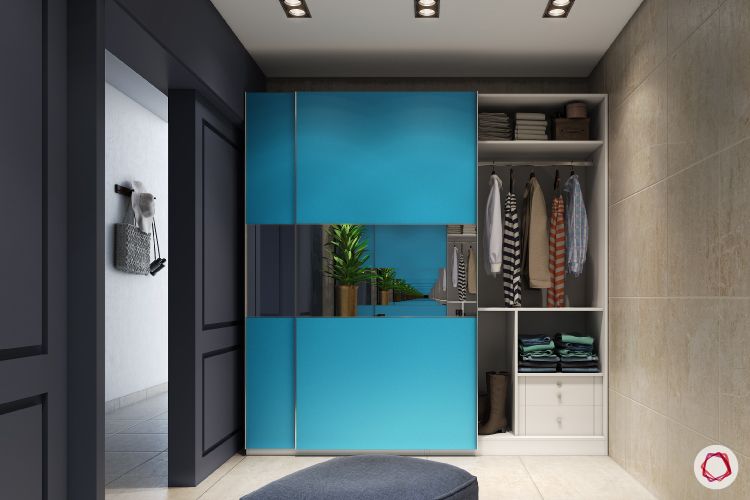 The market is flooded with new and fancy mechanisms for wardrobes and cabinets. However, most of these novel mechanisms require efficient handling by an informed user. In all probability, your tenants are neither informed nor careful at handling such dainty furnishings. The doors of sliding wardrobes, for example, get easily derailed when handled roughly. The same can be said for push-to-touch drawers and handleless kitchen cabinets. Go for regular hinges and handles that can tide over rugged handling.

Rental House Design Ideas #5: Space and its various uses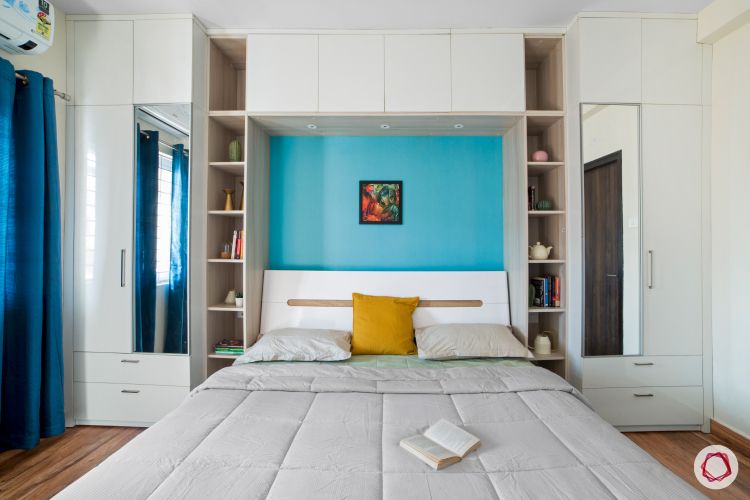 What a tenant wants more than anything else in a rented home is optimum space. By space, we mean several different things. For instance, families that need to move around have lots of extra things they do not use on a regular basis like suitcases. Hence, lofts are a must for rented homes. Moreover, tenants have other requirements that include dedicated space to install air conditioners, modems and television sets. Make sure you provide space for these essentials of urban life in the place you are renting out.

Rental House Design ideas #6: Never over furnish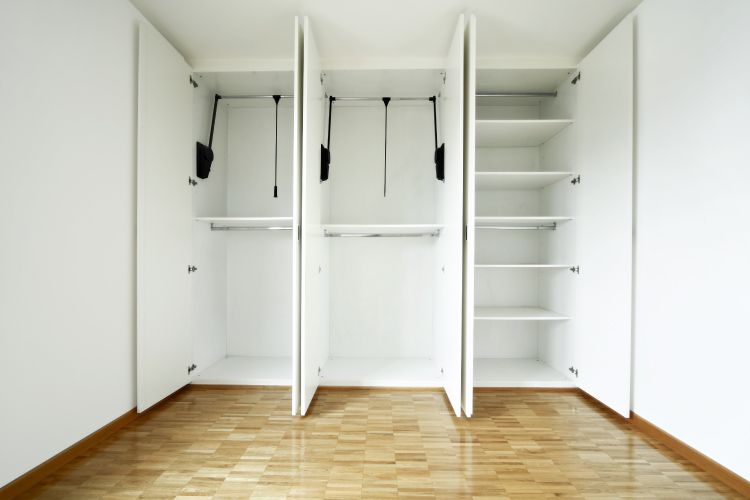 It helps to remember that tenants are likely to have their own furniture for which they need space. So, do not crowd the house with too many wardrobes or shelves. Most Indian families own a quintessential steel almirah for storing expensive clothes and jewellery. Moreover, families with kids usually have customized wardrobes and study tables for their children. So if you have a 3BHK, you can safely skip wardrobes in one bedroom and have basic storage units in the other two. The idea is to get the mix of furnishing and free space right!

Rental House Design Ideas #7: Where you can cut costs and where you shouldn't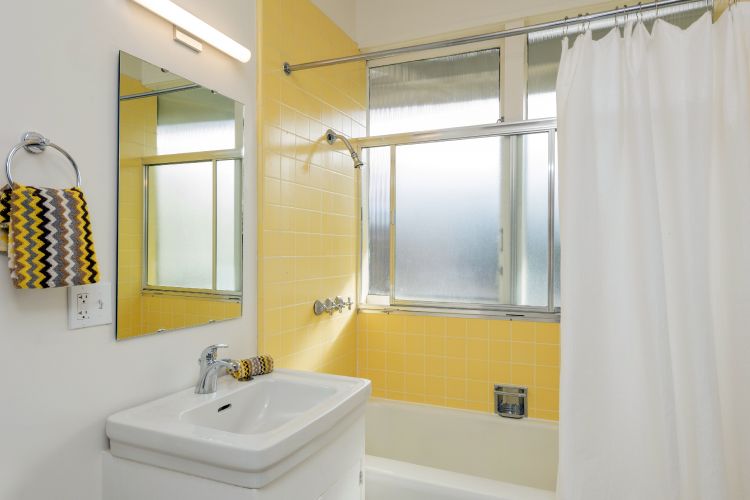 A rental property is unlike a home in which you intend to live; it is more of an investment and you expect to get some monetary gain from it. Thus, it is natural to be reluctant to spend on a house that will be rented out. You can cut costs by all means, but it is vital to know where it is prudent to economise.

For example, you can go for shower curtains instead of a shower cubicle in the bathroom. However, if you opt for very cheap bathroom ceramics or fittings, you might have to replace them within a short span of time. You can opt for basic functional designs for drawers, but if you use poor quality hardware then the drawers will come off their channels in no time. These recurring costs will pile up if you try to skim on essentials.

Doing interiors for a rental property has to be part of a well thought out plan. Only when you cover all aspects of the process will the property be renter-friendly and yield profits.
To know about a rented home from a tenant's perspective, explore the 6 Easy Ways to Decorate Your Rental Home.
Send in your comments and suggestions.