Buying your own home is a dream that may take quite some time to be fulfilled. In the meanwhile, a rental apartment is the only option for you. But does living on rent mean you have to make do with a boring and dull home? Renters Michelle Baptist and her family disagree! Whether owned or rented, Michelle likes living in a cosy and beautiful home. Keeping this in mind, our designer Pallavi Goel gave her a stunning but practical home design, with no permanent changes. If you want your rented home to look gorgeous, here are four tips that you must bookmark from this Mumbai 4BHK.
#1: Do Up Your Bare Walls With Stunning Wallpapers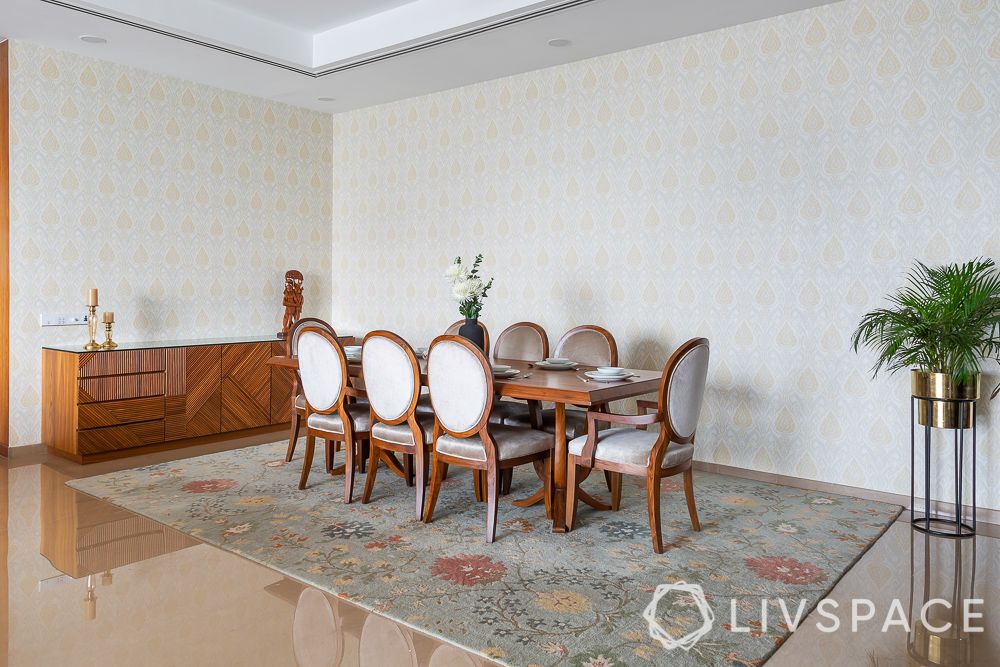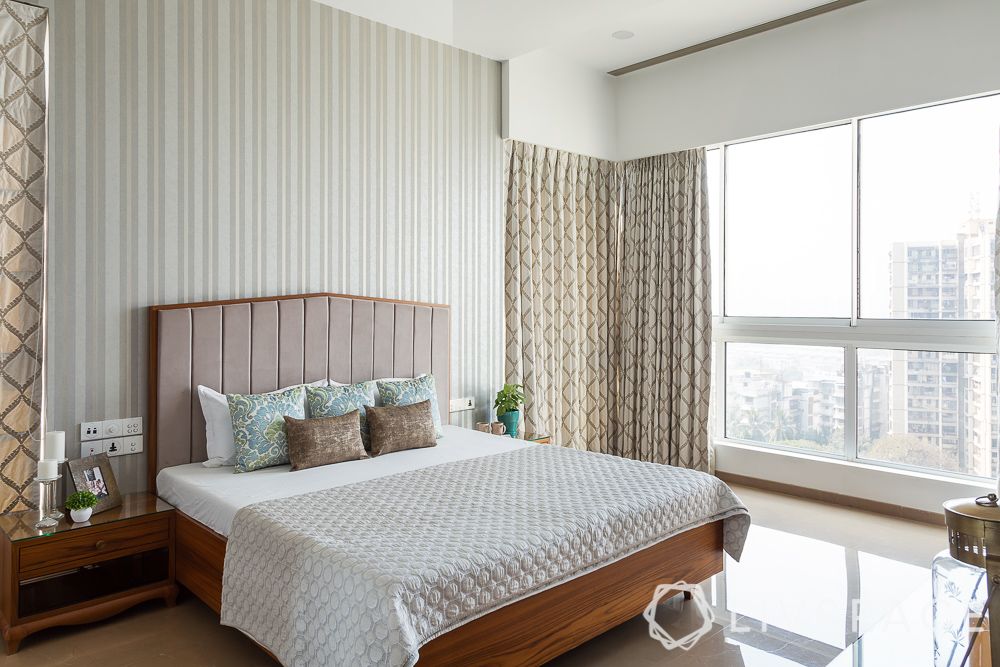 Most rental homes are painted in dull and boring colours that fail to add any character. And considering permanent changes are not allowed in a rental flat, tenants feel that they have no choice but to live with the hand they've been dealt. This is where wallpapers come in. Wallpapers are an easy and cost-effective way to create statement walls without making any permanent changes. Michelle's home boasts some stunning yet minimal wallpaper designs in the bedroom and living room, amping up the look of the space. Moreover, wallpapers are available at very low costs, thereby ensuring you do not overshoot your design budget.
#2: Paint Your Old Furniture to Match the Existing Ones in Your Rental Home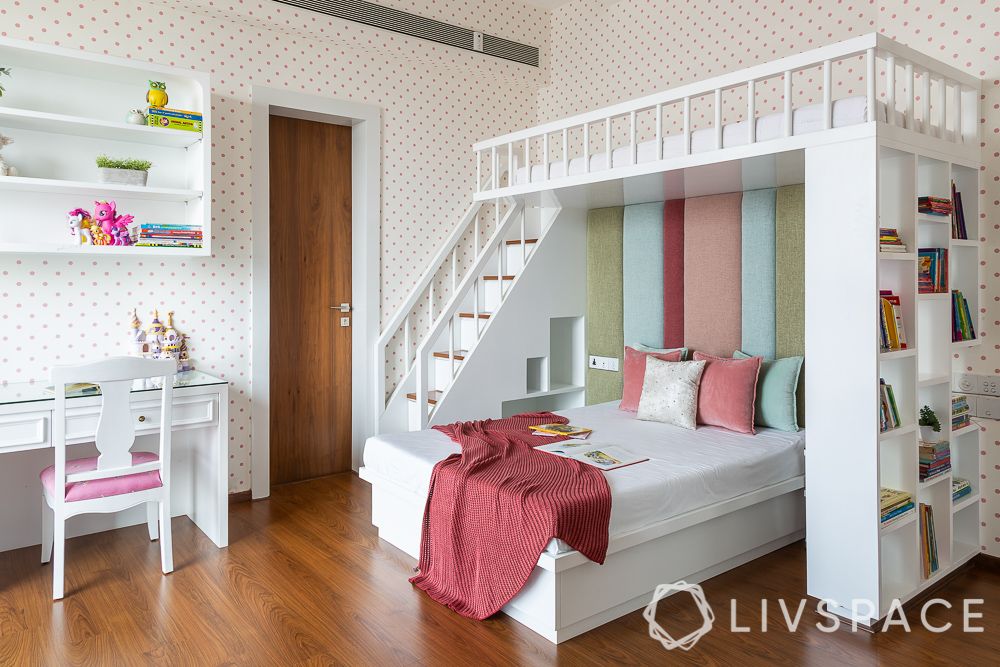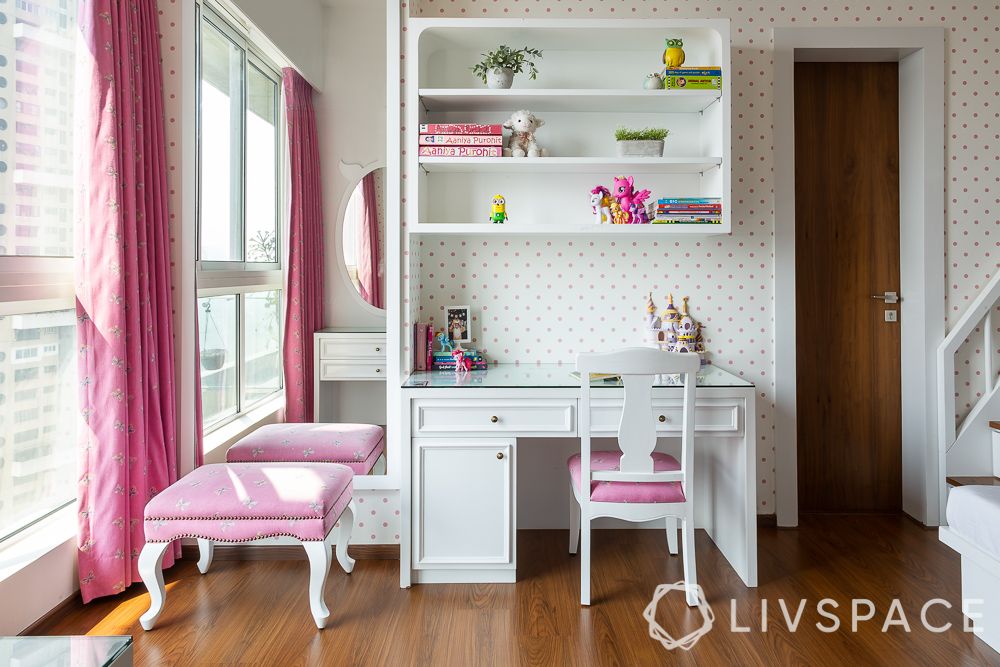 Most rental homes, even unfurnished ones, come with some furniture like wardrobes and kitchen cabinets. So, while furnishing your rental apartment, you need to make sure that you buy furniture that matches the existing ones in the home. The problem arises when you already have some furniture that does not match the decor of your rented flat. In such a case, paint your furniture so that it works well with the existing ones in the home. The kid's room in Michelle's 4BHK, for example, already had a white wardrobe. Keeping this as the focal point, Pallavi, our designer, did up the rest of the room in white PU finish to ensure that everything would seamlessly blend in.
#3: Glam Up the Space With Statement Pieces and Plants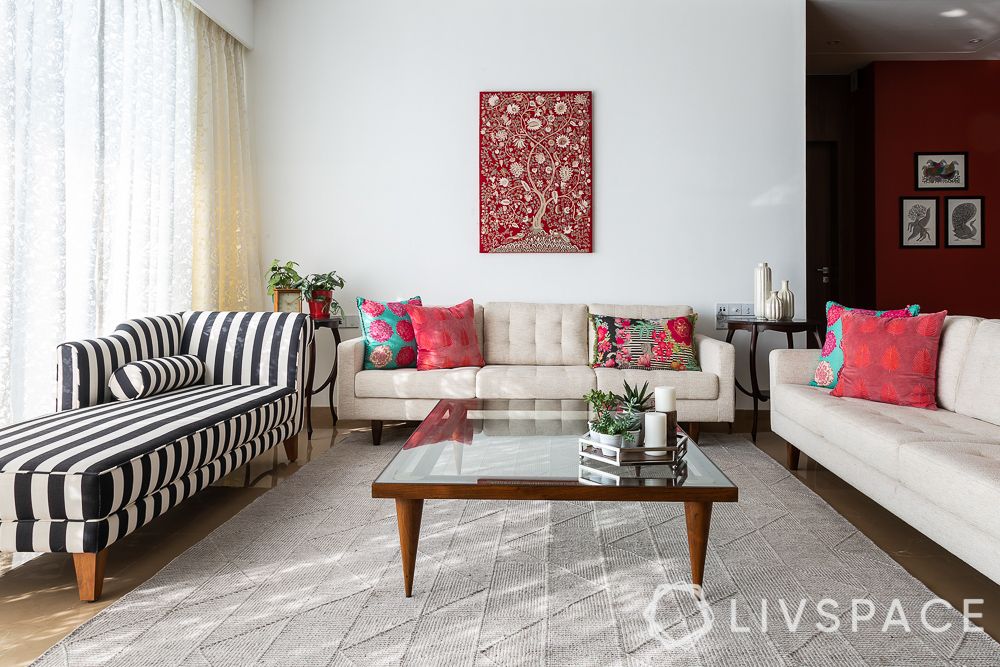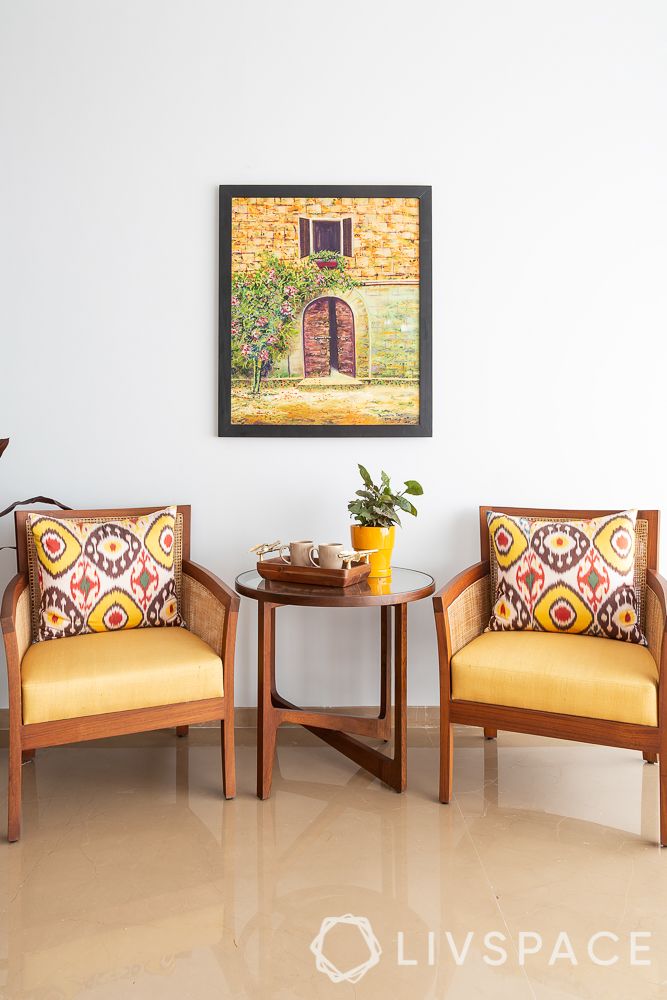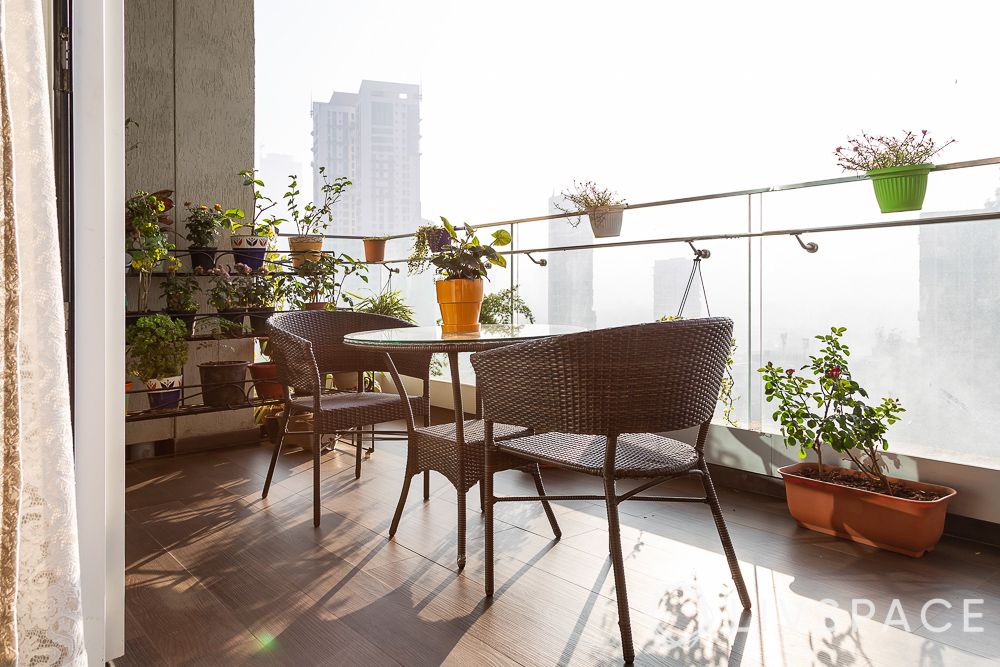 Now that you've got your walls and furniture right, it's time to decorate your rental flat. Drilling holes in the walls to hang decor is usually a big no-no, especially if you have a strict landlord or lady. Also, most of us don't like spending too much on decor when we are living on rent. If you look at Michelle's home, you will see that there aren't too many decorative items. Instead, a few statement pieces glam up the space. Be it an accent chair or some stunning artwork, quality over quantity is the route you want to take while decorating your rental home. Apart from this, you can also use plants to add some freshness and greenery. Even if you don't have a balcony, place some indoor plants near windows and other areas that receive some indirect sunlight.
#4: Try to Achieve Both Aesthetics and Functionality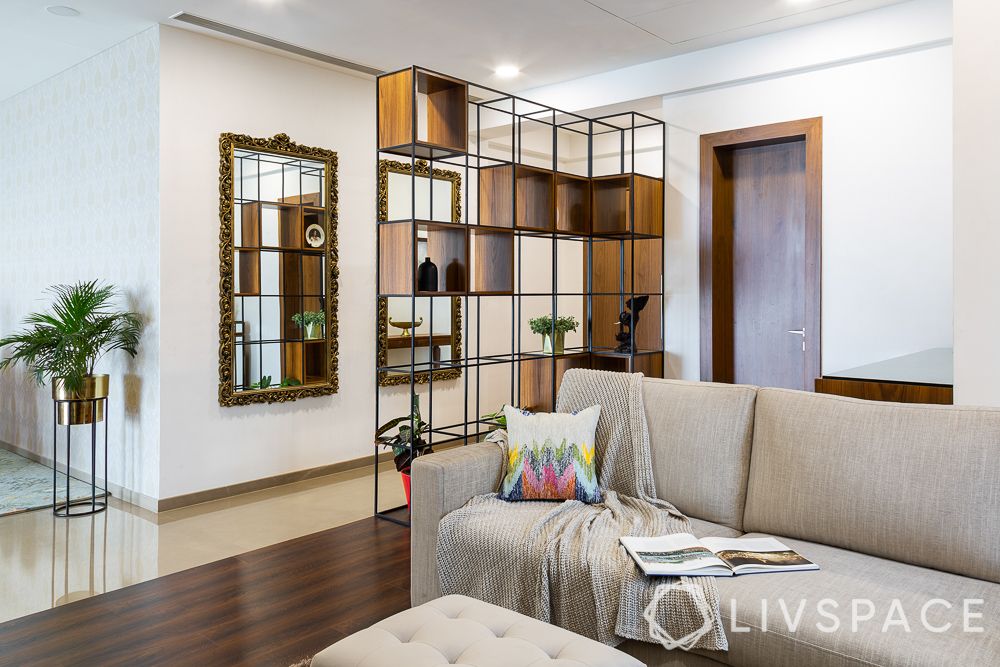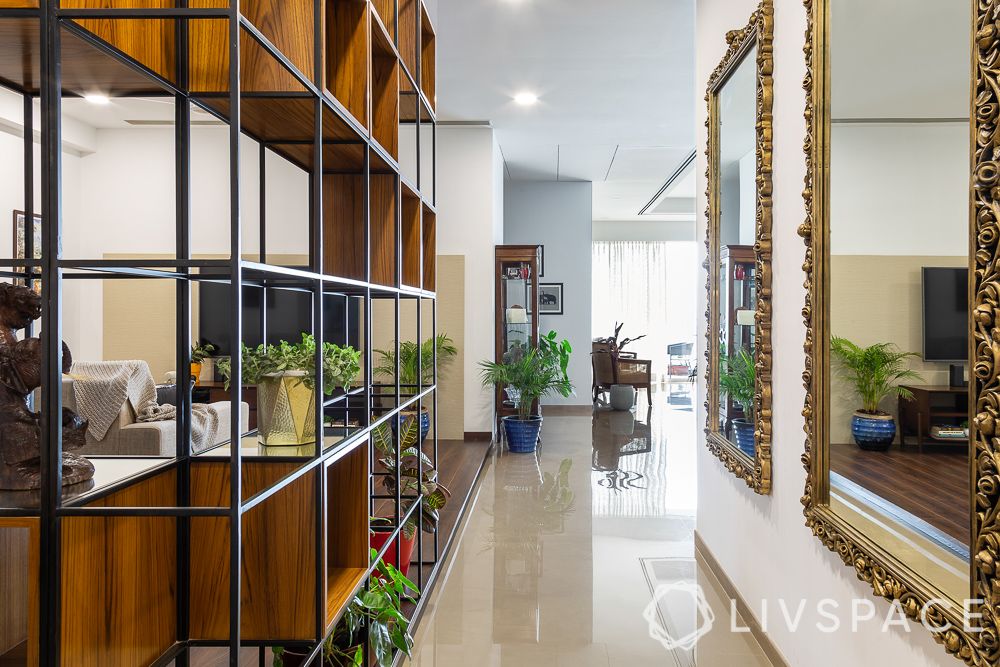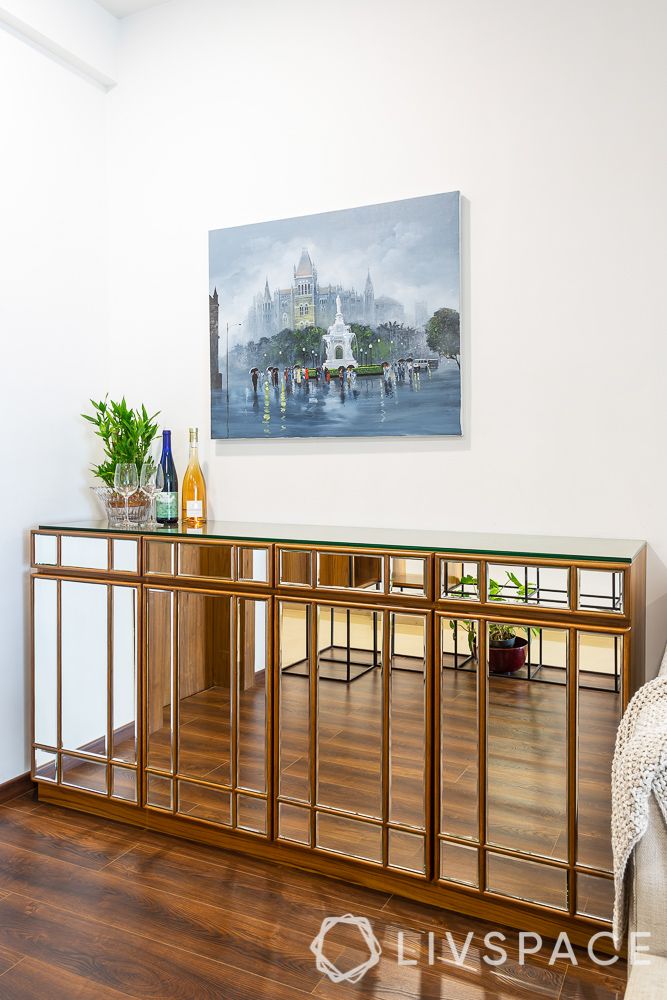 When you buy your own home, you would usually ask your designer to make the home as functional as possible while also being beautiful. In a rental apartment on the other hand, you think you may have to deal with what you get. But that's not really the case at all! Michelle's rental 4BHK is not only stunning but also very functional. For instance, since she, along with her family, loves to host parties, they needed a living room that was segregated into a family area and a more formal space for guests. Pallavi used an L-shaped metal frame open-and-closed shelf, which provided display and storage space, as a partition. Also, to open up the narrow space, she placed huge mirrors on the walls. Similarly, in the informal living area, she added a mirrored bar unit that makes the space look bigger.
These tips from Michelle's rental apartment are sure to help you decorate your own rented home without any hassles. If you want more tips, check out these 9 easy rental home decor ideas.
How Can Livspace Help You?
We hope you found our ideas useful! If you want beautiful interiors for your home, then look no further. Book an online consultation with Livspace today. Delivering safe home interiors has been our No. 1 priority. Click here to find out how interiors are being delivered following all safety protocols.
Visit us at the Livspace experience centre in Mumbai to get your dream home designed.
Wondering how our customers feel about working with Livspace? You can check out the Livspace reviews here!
We love hearing from you! Write to us with your comments and suggestions at editor@livspace.com