Small rooms are uniquely difficult to decorate and design. If you are someone who lives in the concrete jungle, then compact apartments with space crunched rooms are not new to you. We have some super easy tricks to make your small room look and feel like a big room.
How to make a room look bigger hack #1: Keep it Light!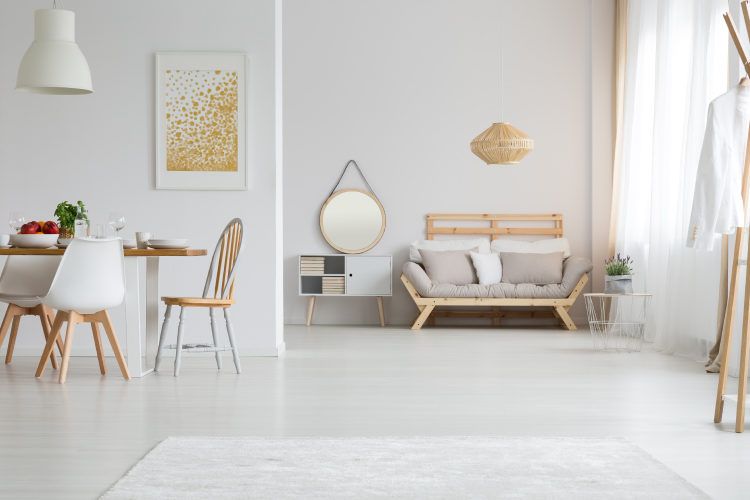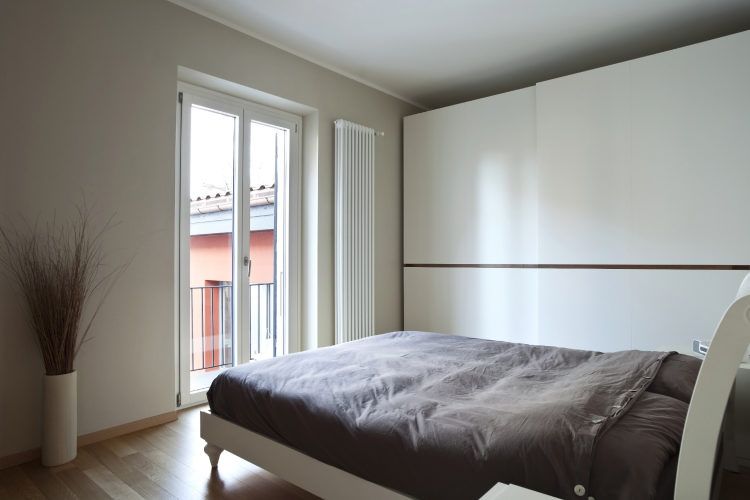 You would have read articles about how dark colours make spaces look confined. Well, complementary to that, using light colours in small rooms will make the room appear bigger. The simple reason is, that light colours reflect more light and visually enlarges the space. Try light blue, pinks and so on. So many options to play around with!
How to make a room look bigger hack #2: Embrace Minimalism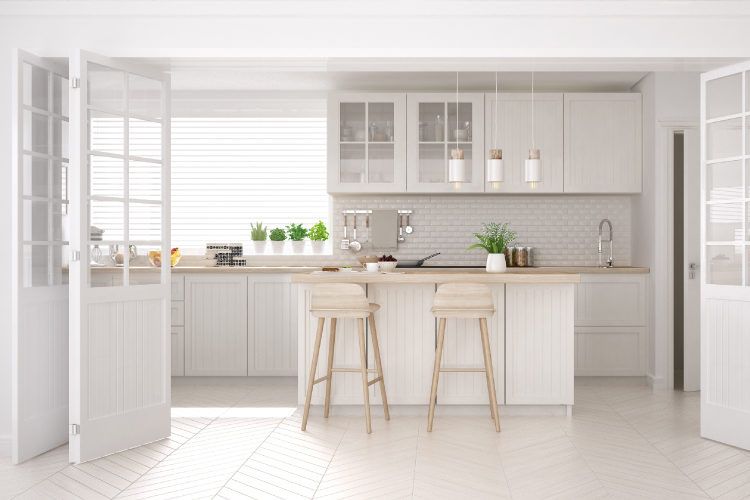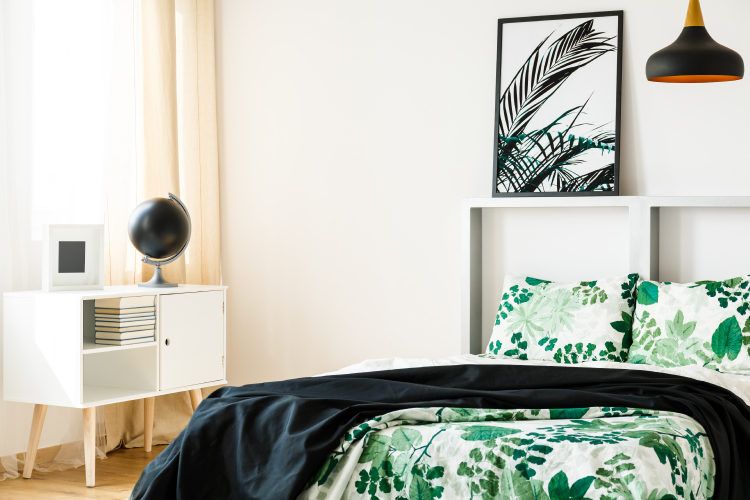 Whether it is furniture, accents or accessories, it's always better to go minimalistic when it comes to decorating a small bedroom. One bedside table instead of two, space saving furniture and the like are your best bets. Keep only the bare minimum necessities when it comes to confined rooms and leave as much as free floor space as you can.
How to make a room look bigger hack #3: Keep it Low!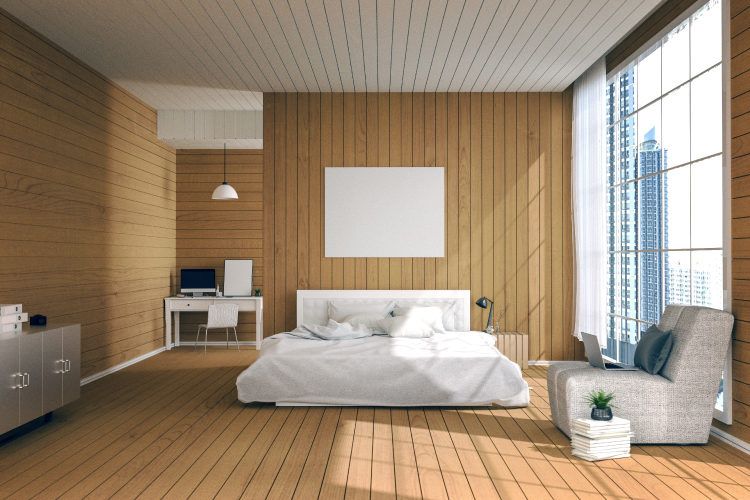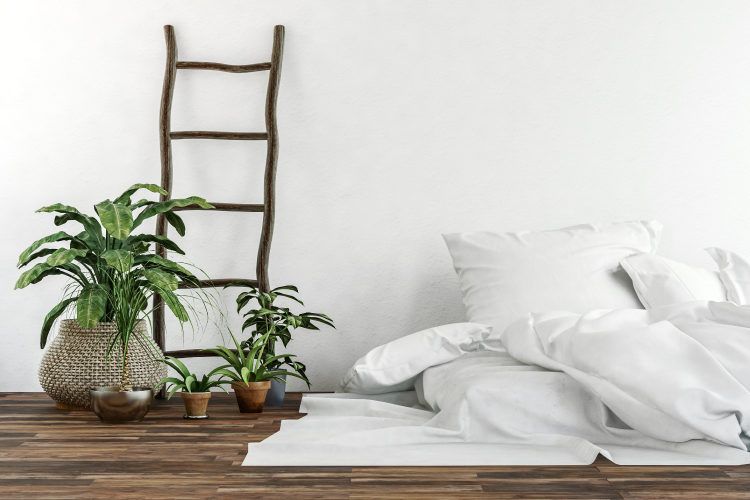 Low seating doesn't just give off a boho vibe, but is also a great option when you want to making your bedroom appear bigger. Futons are cool and practical alternatives to the regular beds if you have limited floor space and use your room a lot during the day. It's casual and comfortable. Try this trick to see the difference!
How to make a room look bigger hack #4: Create an Illusion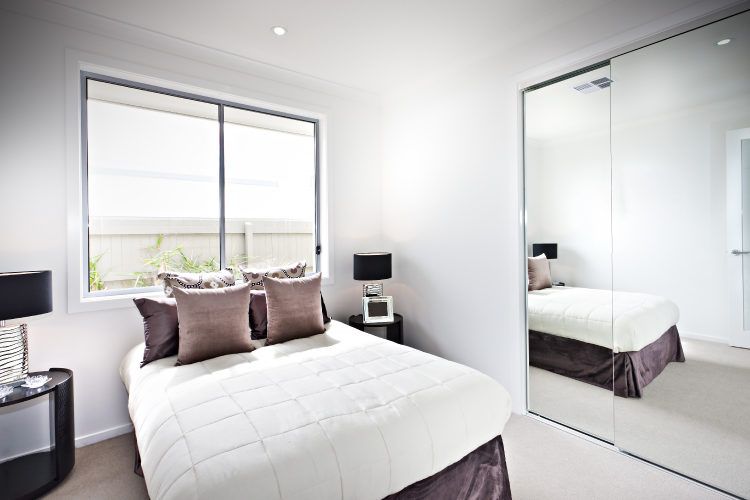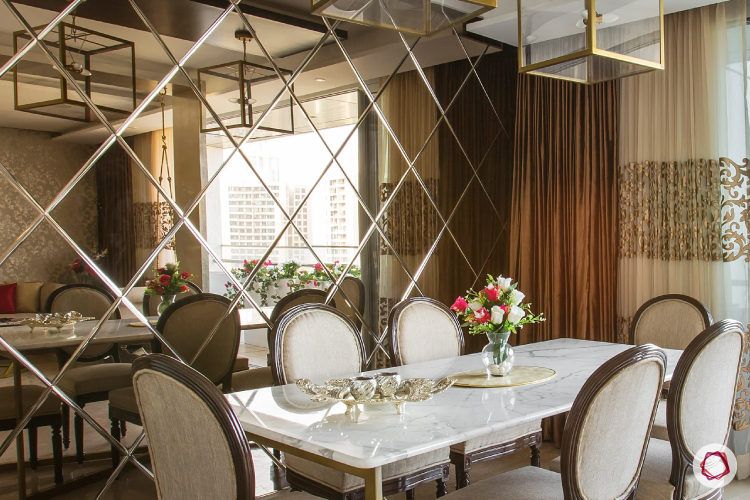 If you have a bare wall or a door in your room, try adding a mirror to that space. Mirrors create the ultimate illusion of a bigger room. Not only do they reflect light, but if placed at the right spot and angle, it can create visual height or depth. Place a floor to ceiling mirror or just play around with them. They are sure to make your bedroom appear more spacious!
How to make a room look bigger hack #5: Drapes go High!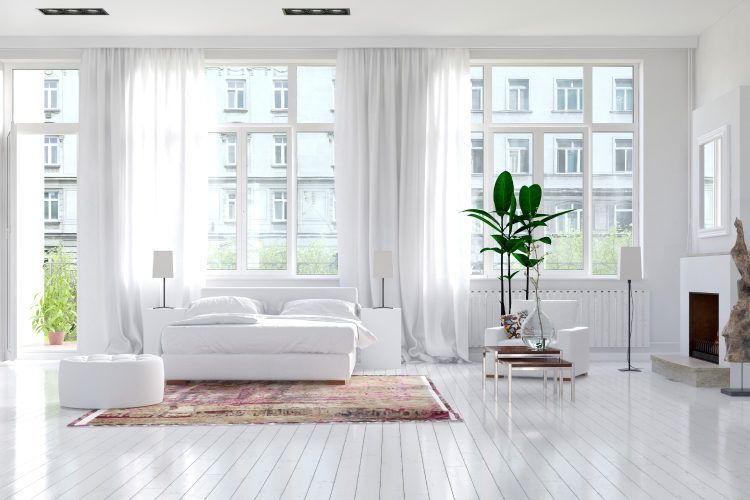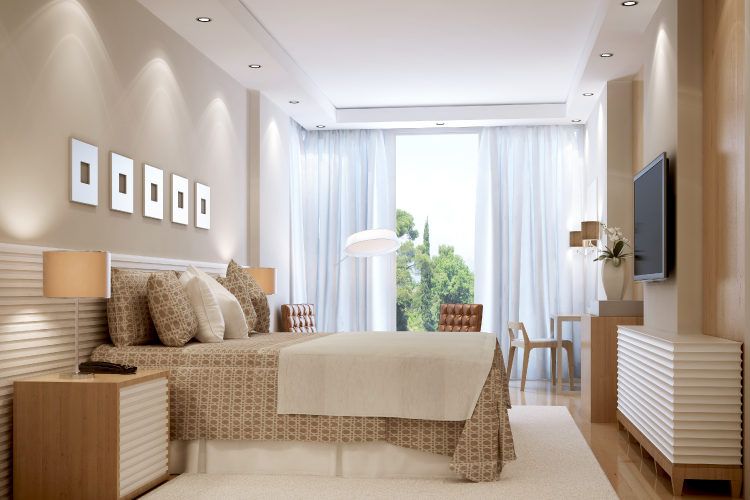 Not everyone has the luxury of having french windows, but you can still create the illusion of having them. Drapes have the power to impart visual height to your room. Make sure your drapes drop down from the ceiling but end a little above the floor. Floor grazing drapes will result in an opposite effect. So drape it from the top and remember to keep it sheer and light!
How to make a room look bigger hack #6: Give Art a Chance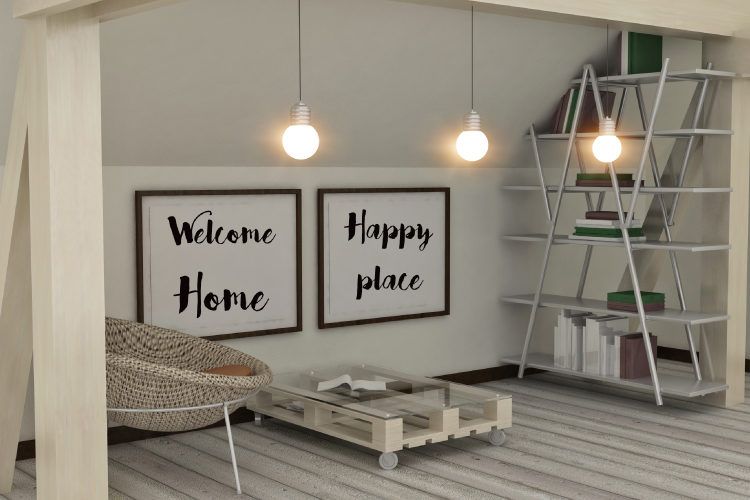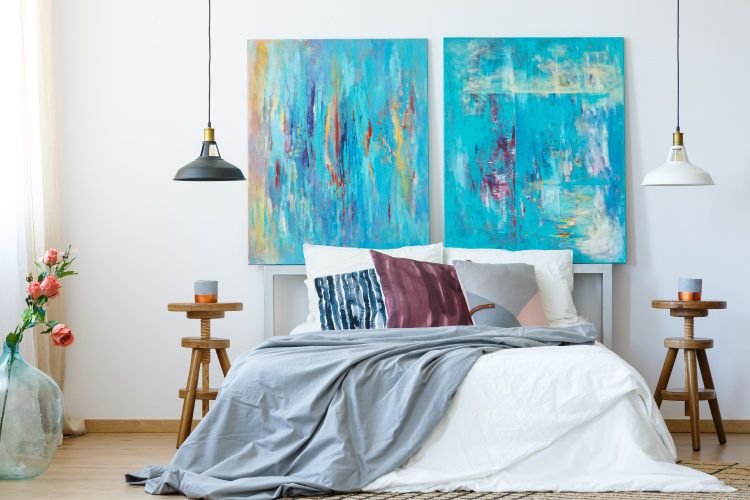 Artwork not only adds interesting character to your bedroom, but also plays a major role in making the space appear bigger or smaller. Try using a dominant piece of art on a bare wall, such that it creates a focal point and gives it structure and depth.
These hacks are easy to incorporate without a lot of effort. The next time you're thinking of decorating to make a space appear larger, take these ideas into consideration. These will help you go a long way! Suggestions and comments are welcome.