If you dive into the home decor realm, you will find one particular accessory that has the ability to increase the feeling of space and light — mirror. This age-old decor piece is more than just a looking glass. Mirror shapes have the ability to fulfill a multitude of design purposes as well as being your trusty companion to help you get ready in the morning.
With an endless array of shapes and designs, how do you decide which style suits your room the best? From low-ceiling to bare walls, learn how to pick the perfect mirror that can solve your design issues in a jiffy.
Mirror Shapes for a Low-ceiling Room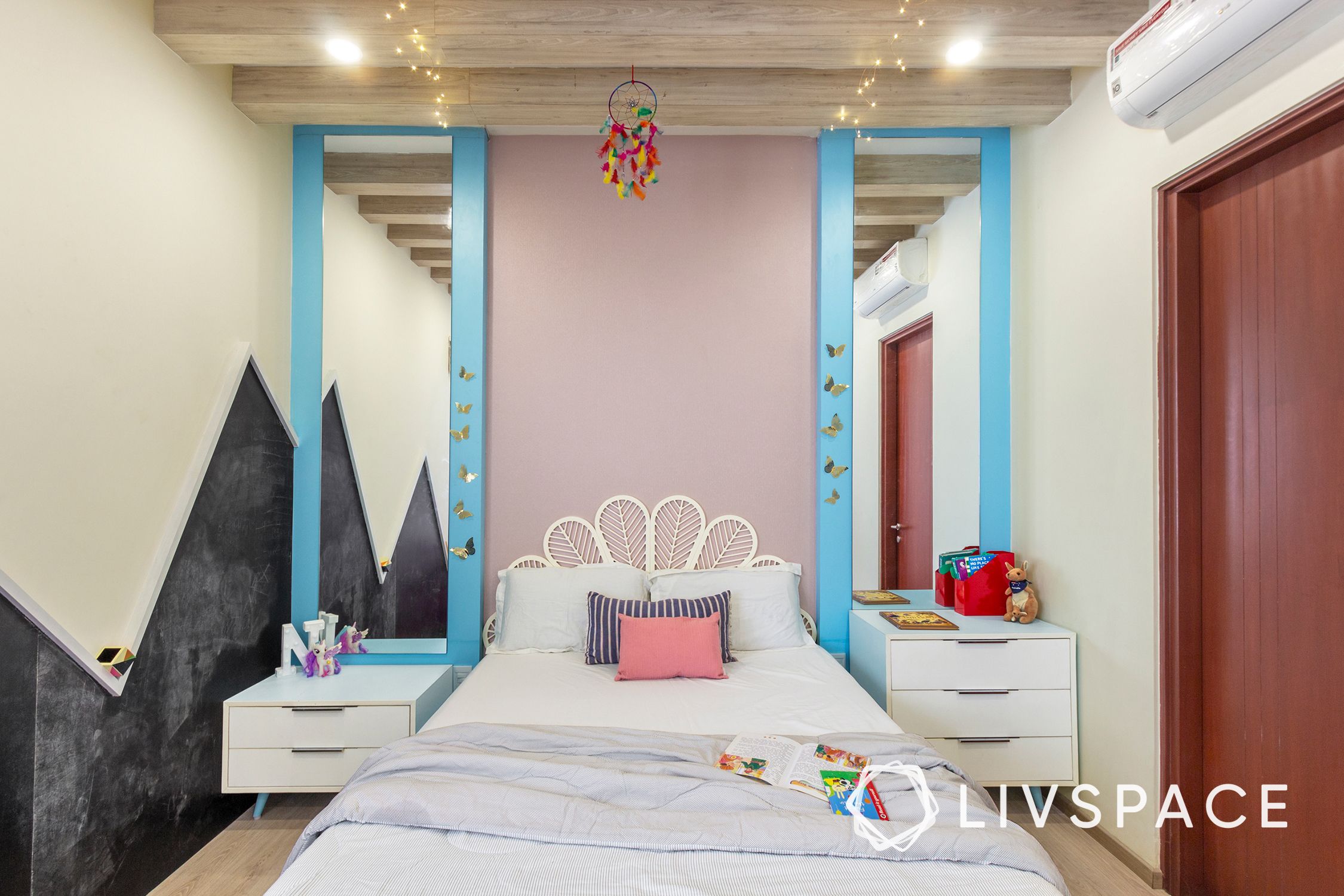 When you are faced with the challenges of designing a small room, your best bet is to experiment with straight lines. For a room that has low-ceiling, you can opt for full length vertical mirrors to enhance the layout of the room and take the focus away from its pinched height.
Where to Place Vertical Mirrors:
Place sizable vertical mirrors on either corners of a wall to make your gaze move from floor to ceiling, giving it a lengthy feel.
Mirror Shapes for a Narrow Room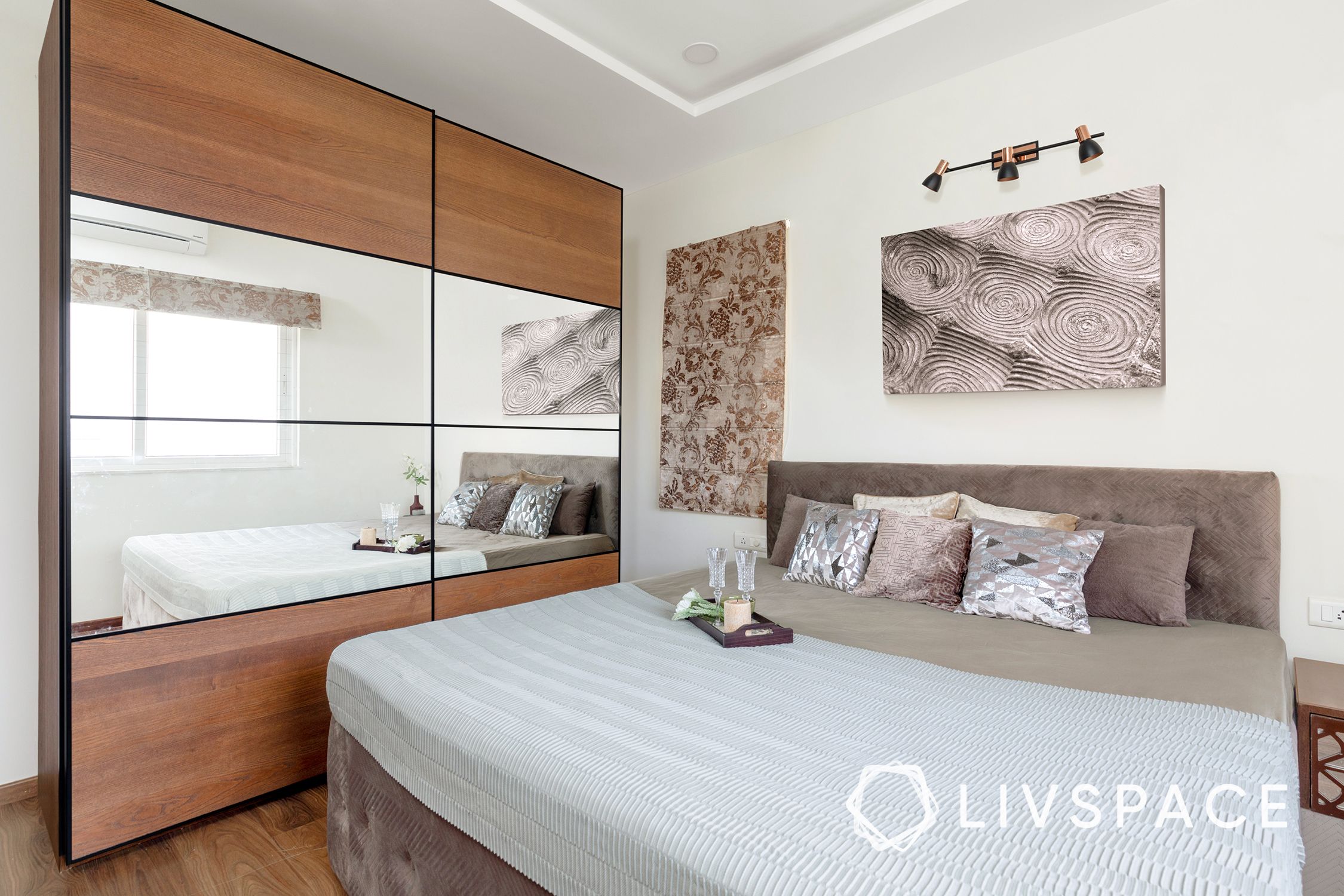 One of the many useful properties of a mirror is to mimic its surroundings. It is normal to feel like your room is a closed rectangular box when it's a narrow one. Play with angles when a room is narrow and needs more open space. A horizontal mirror might just do the trick.
Where to Place Horizontal Mirrors
A horizontal mirror can double the appearance of the width of the room when placed strategically. Here, the mirror on the wardrobe not only opens up the room but also reflects light from the window opposite to it. This makes the room appear bigger and brighter.
Mirror Shapes for a Dark Room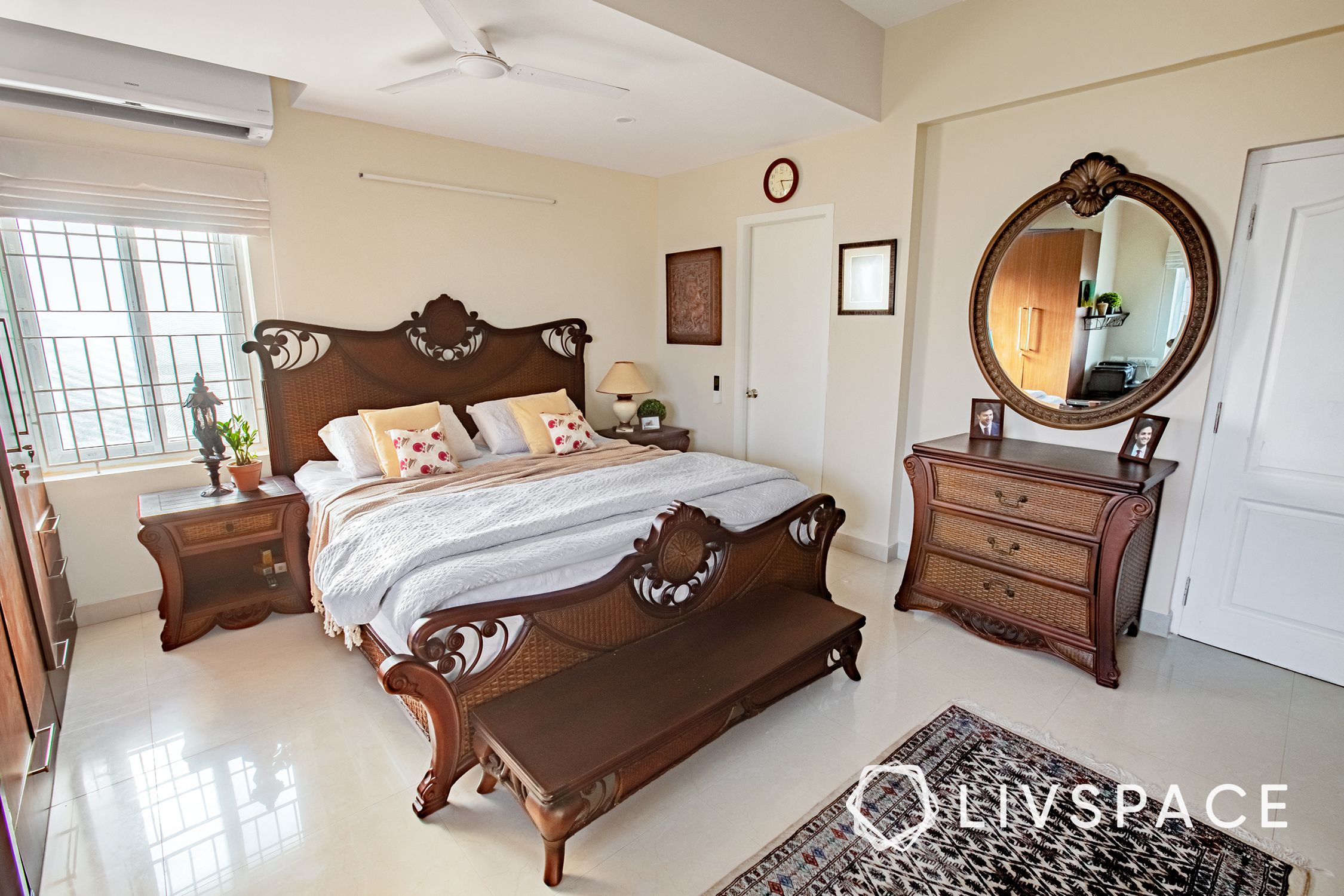 A dark room is a common issue among homeowners therefore, opt for the most uncomplicated and straightforward design. A round mirror is aesthetically pleasing as it has smooth edges and works as a great enhancer of brightness, even if there is minimal light in the room.
Where to Place Round Mirrors
The versatile round mirror can be placed just about anywhere in the room. However, its ideal position should be opposite a window to reflect natural light through the entire room.
Mirror Shapes for a Compact Room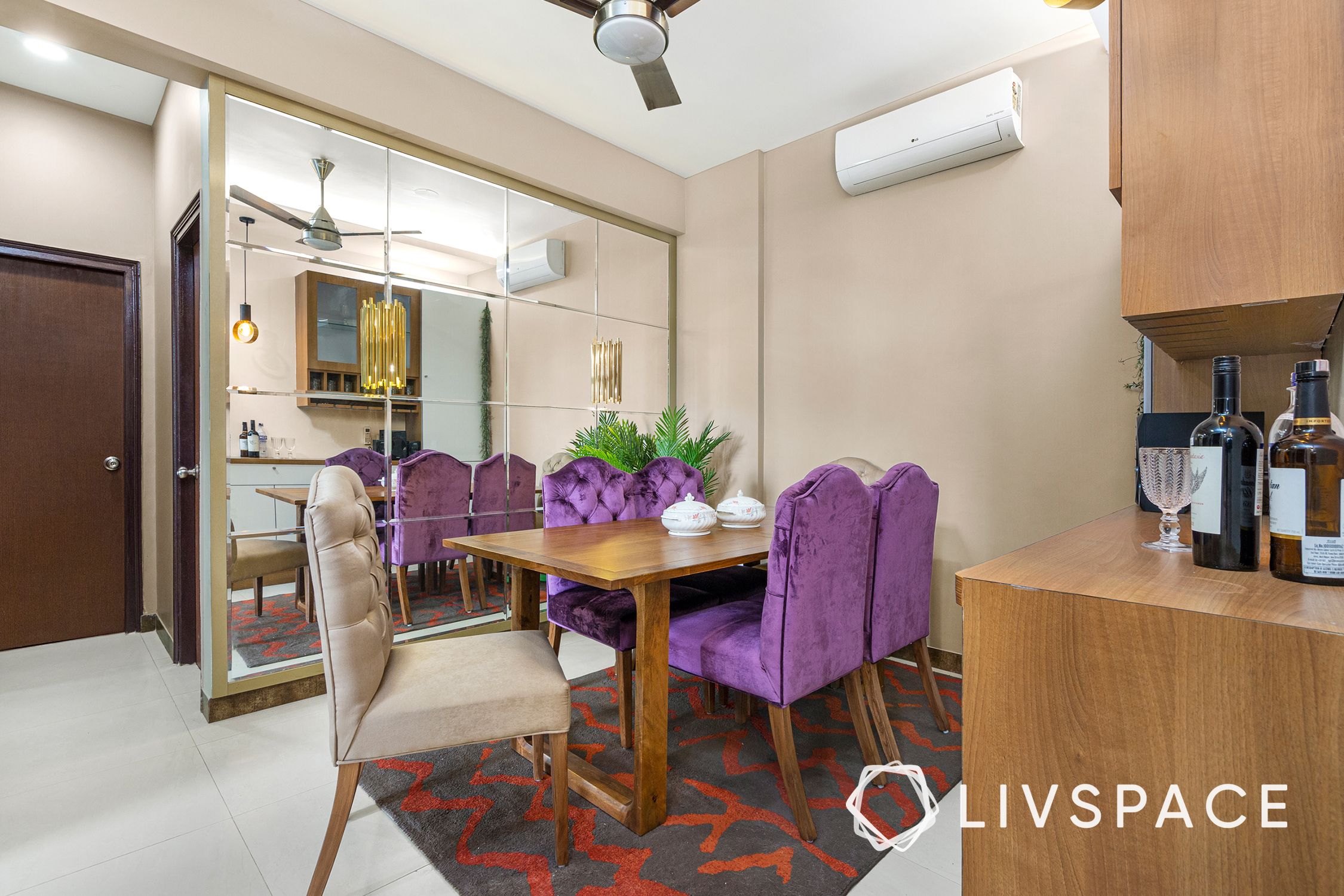 If any of your rooms are short on space and have a closed and compact feel, a large square mirror can solve this issue. The most basic of shapes, the square mirror is a timeless and sleek option. The unique property of a square mirror is that it works as an amplifier in just about any interior design.
Where to Place Square Mirrors
With most dining rooms being a part of the living room space, more often than not, it can get cramped. Here, we have opted for a full wall mirror design that gives the sense of double the space that is available.
Mirror Shapes for Sharp-edged Furniture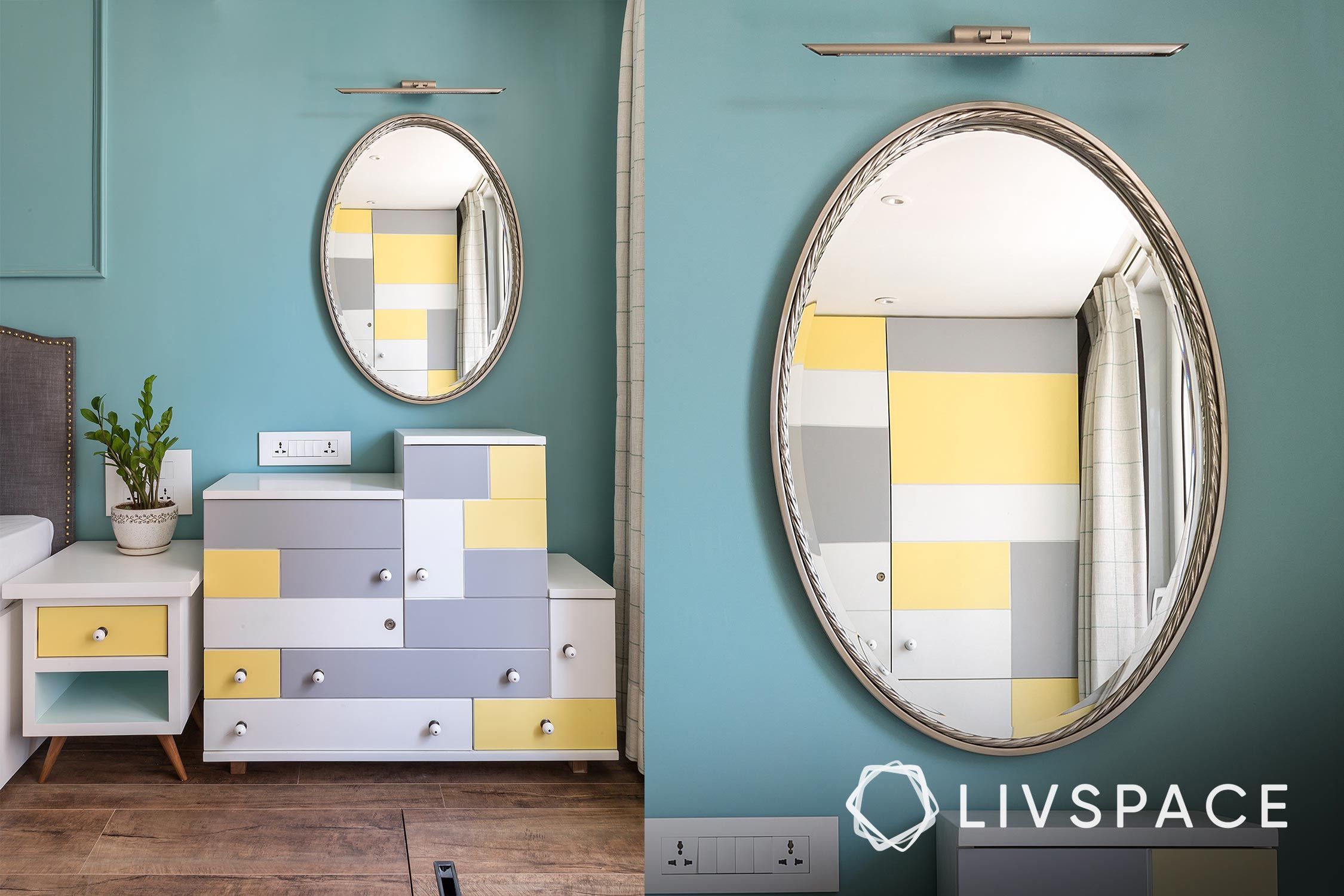 With most of the bedroom furniture being square or rectangular such as a vanity table or bed frame, a break from these monotonous shapes becomes essential. A great alternative to a round mirror, the oval mirror works best with sharp-edged furniture to soften the overall look.
Where to Place Oval Mirrors
Here, the oval mirror adds a touch of french style boudoir to the geometric style vanity unit. This shape also works great in entryways for when you want to take a final glance at yourself before stepping out for the day.
Mirror Shapes For an Empty Wall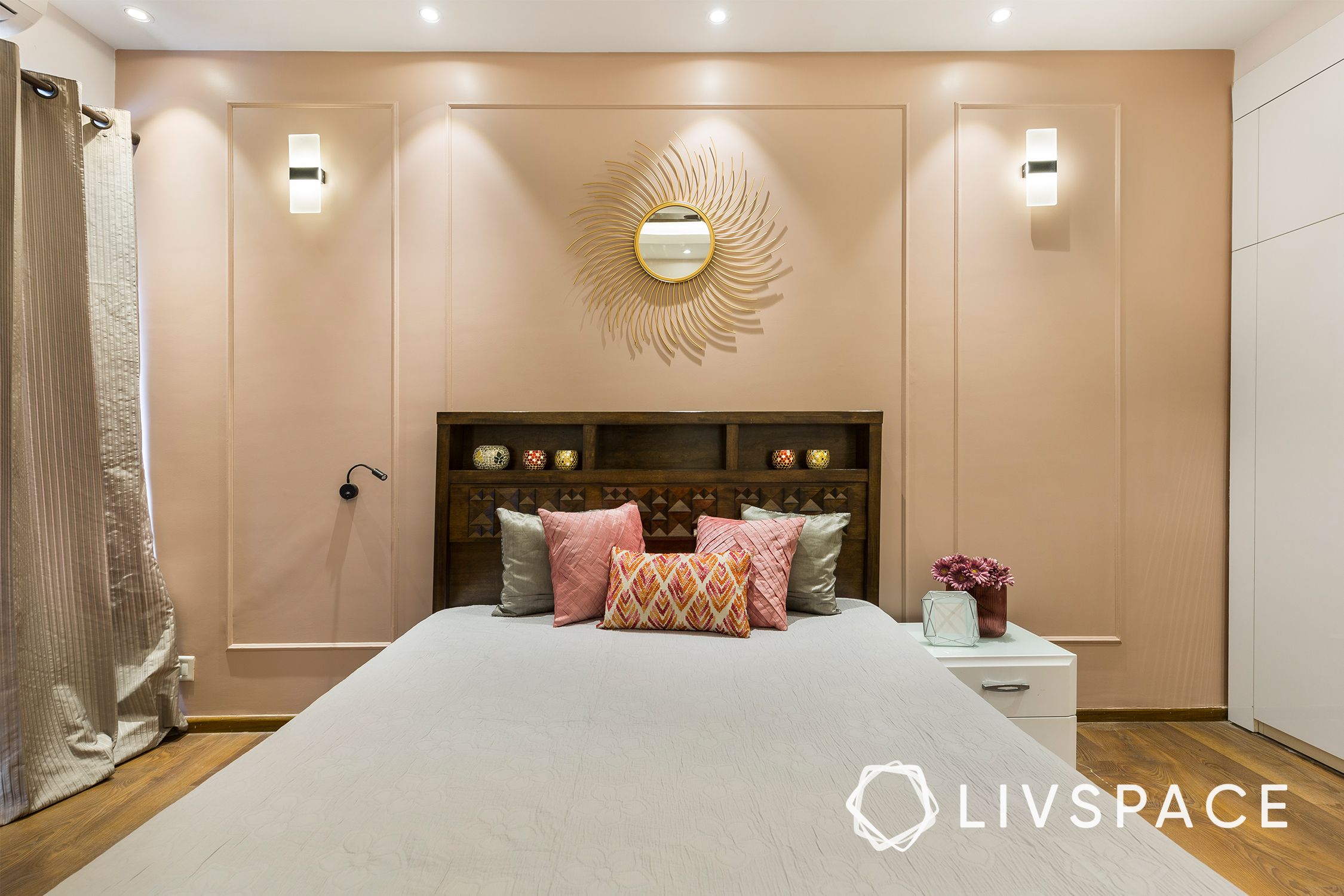 An accent piece is a great way to add a focal point in an otherwise ordinary room. If your room is perfectly designed but simply feels bare and unadorned then a sunburst mirror is what you need. This striking style doubles up as a mirror and wall art.
Where to Place Sunburst Mirrors
Notice how the sunburst mirror is effectively placed above the bed but also among the lights. Keep the other decor elements to a minimum and let the mirror take the center stage.
If you found this article helpful, we have 10 Ways to Decorate with Mirrors to Add Grandeur.
Send us your thoughts and suggestions.