Be it a college student who just moved into a hostel room, a person who shifted to a new apartment, or a homemaker who's tired of the same old decor, decorating your space to your liking is one of the small joys of life. Home decor is the last thing on your mind during weekdays when you're tied up with work. But you can work on quick, easy decorating projects and revamp your home in the blink of an eye during weekends. Here's out top five weekend decorating projects:
1. Target the coffee table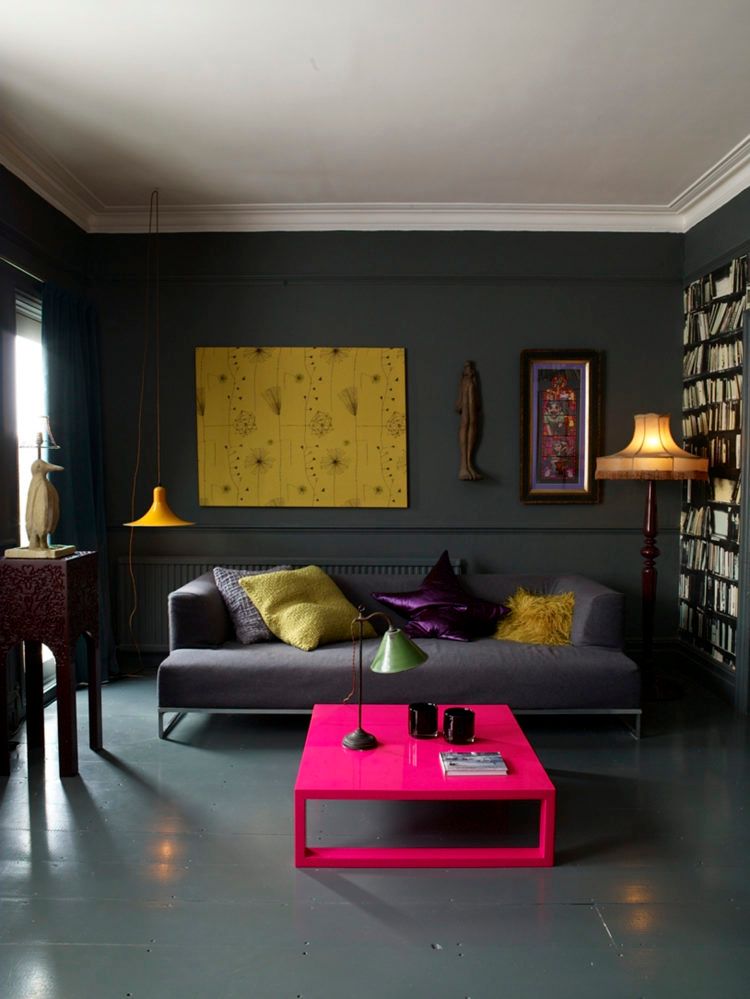 Source
We all have those little coffee tables in our homes which are functional, but devoid of any personality. The simplest thing you can do with it is to paint it in a bright color. You can paint patterns on it, do a lovely abstract print or adopt the colour-blocking technique to give it an easy makeover. The best part is that it's not mandatory for you to be a talented painter to pull off this project.
2. Paint a wall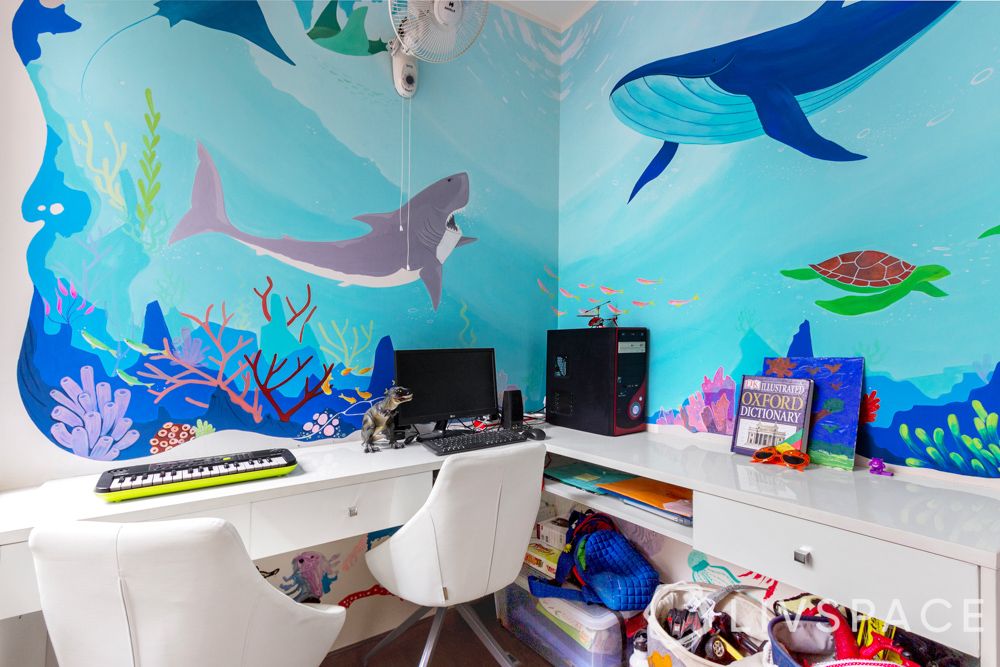 All of us have that one wall in the house which is totally bare and boring, be it by the dining table, right outside the kitchen, in the guest room or the hallway. Painting is the easiest way to update it. Splash some colour on it or if you are good with the brushes, take inspiration from this the picture above and execute a minimalist mural on it. Stencilling is another technique that could come handy here.
3. Create a fancy to-do board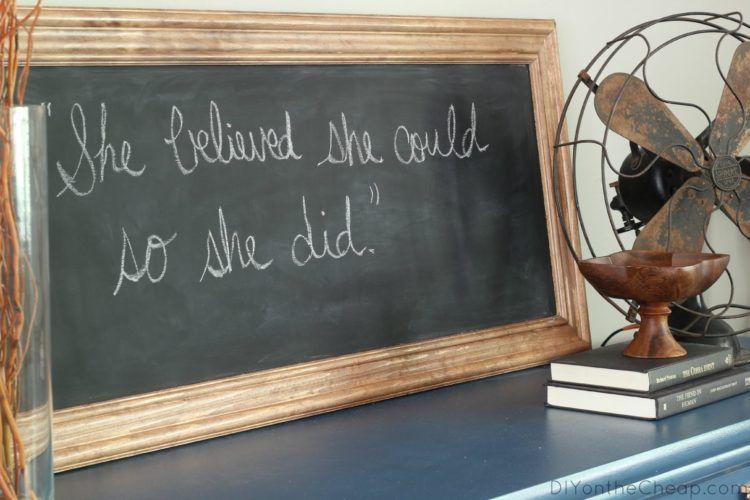 Source
How many times have you forgotten to buy groceries or pay bills on time? Here's a creative way to get things done on time. Pick up a board and apply chalkboard paint on it. Once it dries, frame it. The board will not only help you jot down pending tasks on the go but will also look aesthetically pleasing. You can even jot down inspiring quotes on it. We also suggest adding fairy lights to add some sparkle and shine!
4. Work on the entrance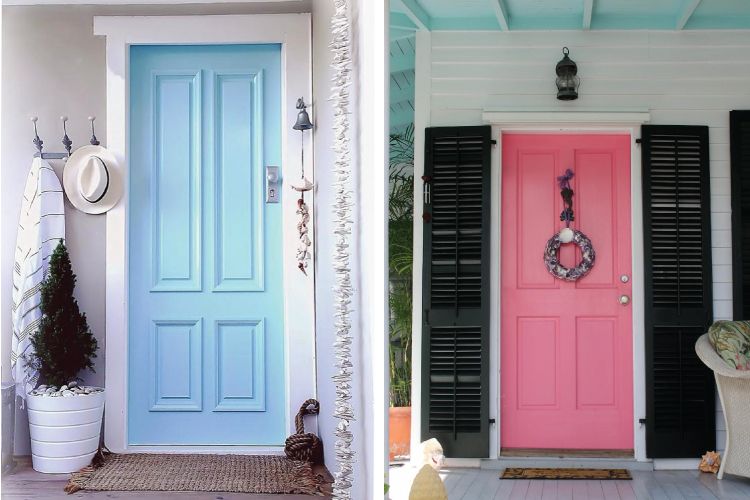 Source 1, Source 2
Remember that saying, "First impression is the last impression"? Well, when it comes to your front door, it's best to take it a seriously. Pretty up your entrance door or hallway by hanging photo frames in various shapes, adding quirky doormats and plants in beautiful pots, hanging wind chimes, or wreaths. Give your home the attention it deserves!
5. Embellish with a chandelier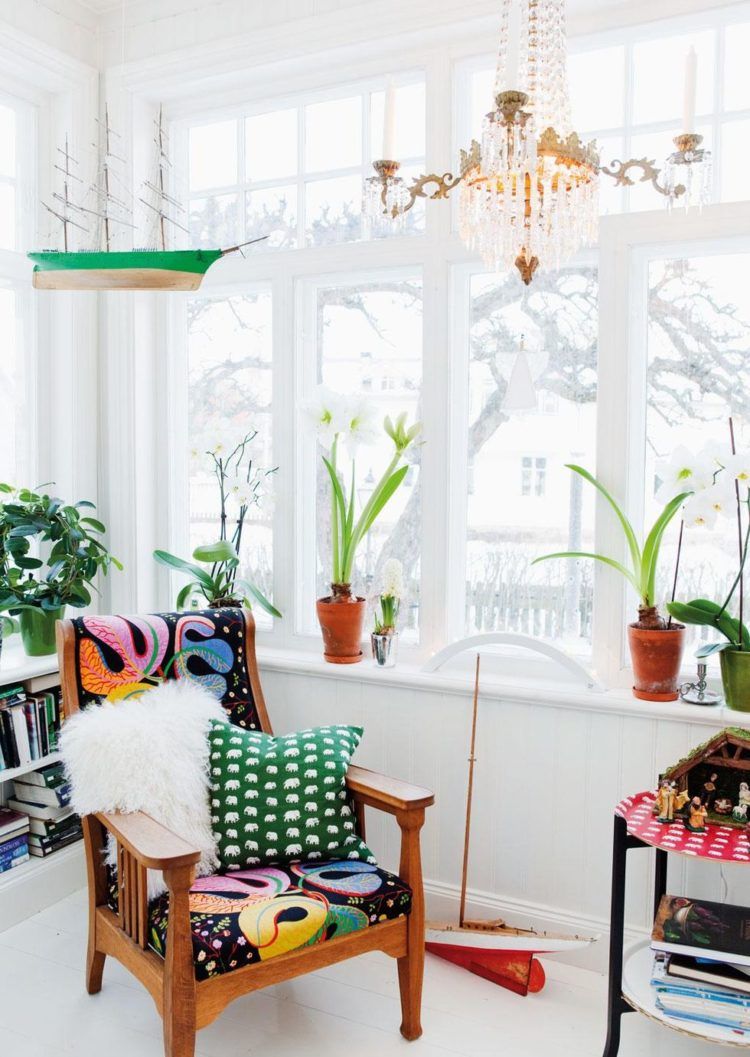 Source
Looking for an easy way to glam up your space? Buy a chandelier! A luxe crystal chandelier is enough to compensate for all the blandness of any home, and yes it doesn't always need to be hung centrally. Neither does it have to be huge in proportion. Add a small chandelier to your room and experience an instant change with minimum efforts!
We understand how important it is to relax a bit on the weekends, but then again, imagine how much better it'd be to relax in a pretty home. So get started on any one of these easy projects mentioned above and watch your space transform in front of your eyes.