Think you need something to separate your living from the dining? Or perhaps the pooja room from the rest of the living room? Or do you just want to add an embellishing element to your otherwise ordinary interiors? Look no further, the answer to your dilemma is jali designs. While installing a jali may seem cumbersome, it is certainly easier than constructing a wall. Not to mention, how you can customise it to your liking! Take a look at some gorgeous and practical jali ideas installed in the homes we've designed!
Jali Design #1: As a Divider
The most common usage of jalis at home is like a divider. You can install a jali partition in any of the common areas at home and use it to distinguish zones.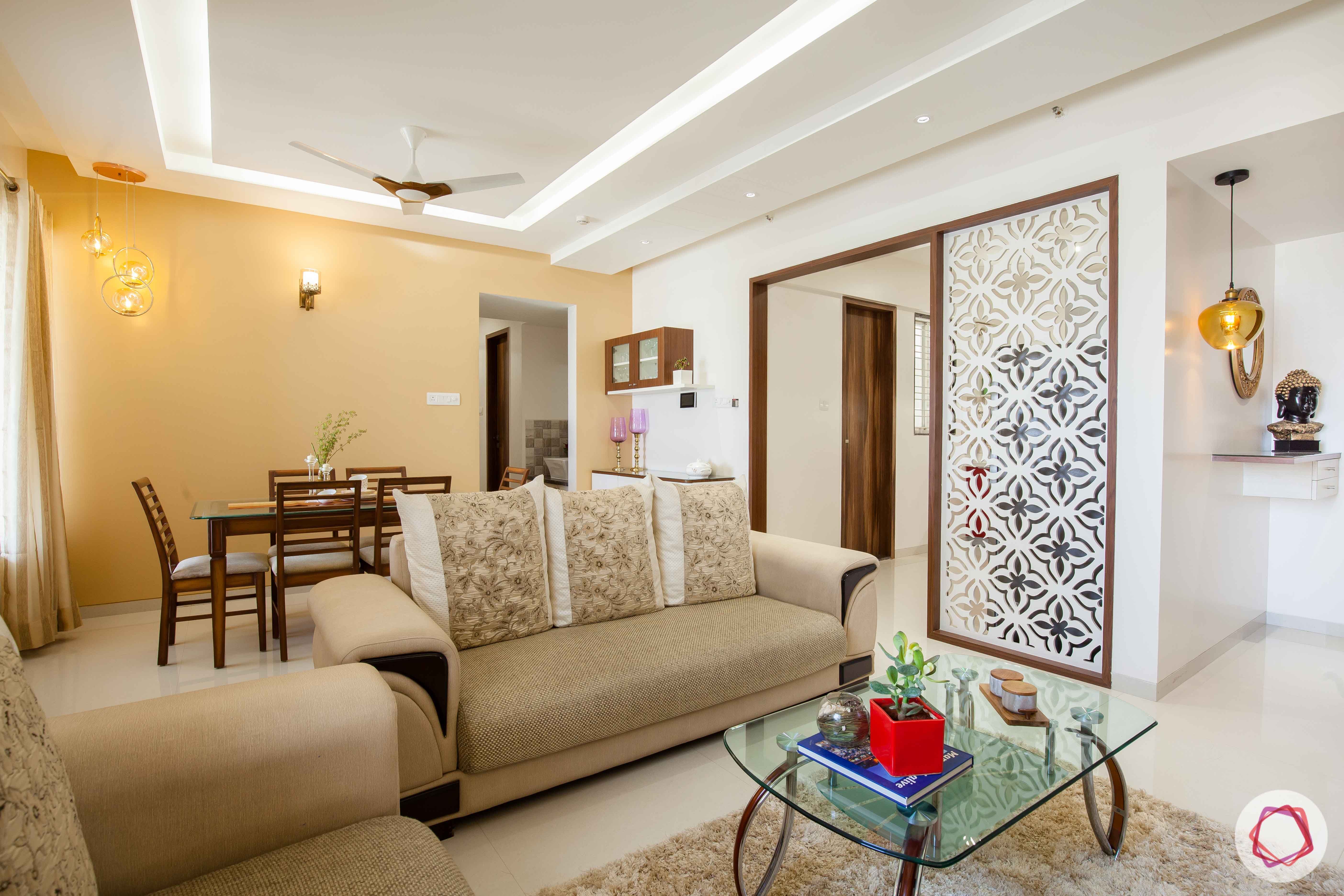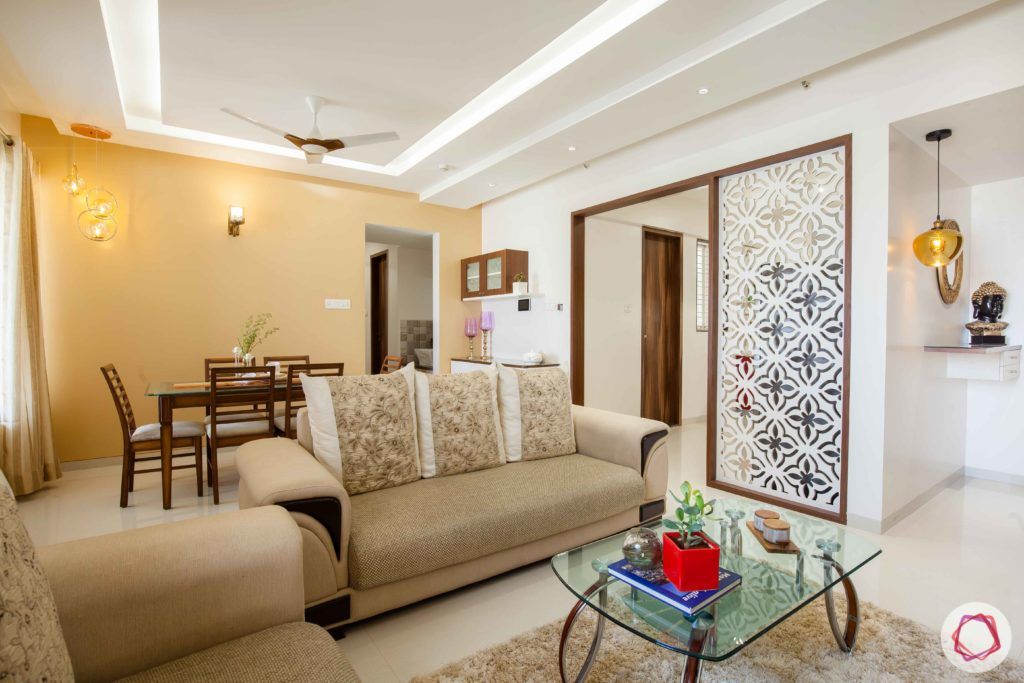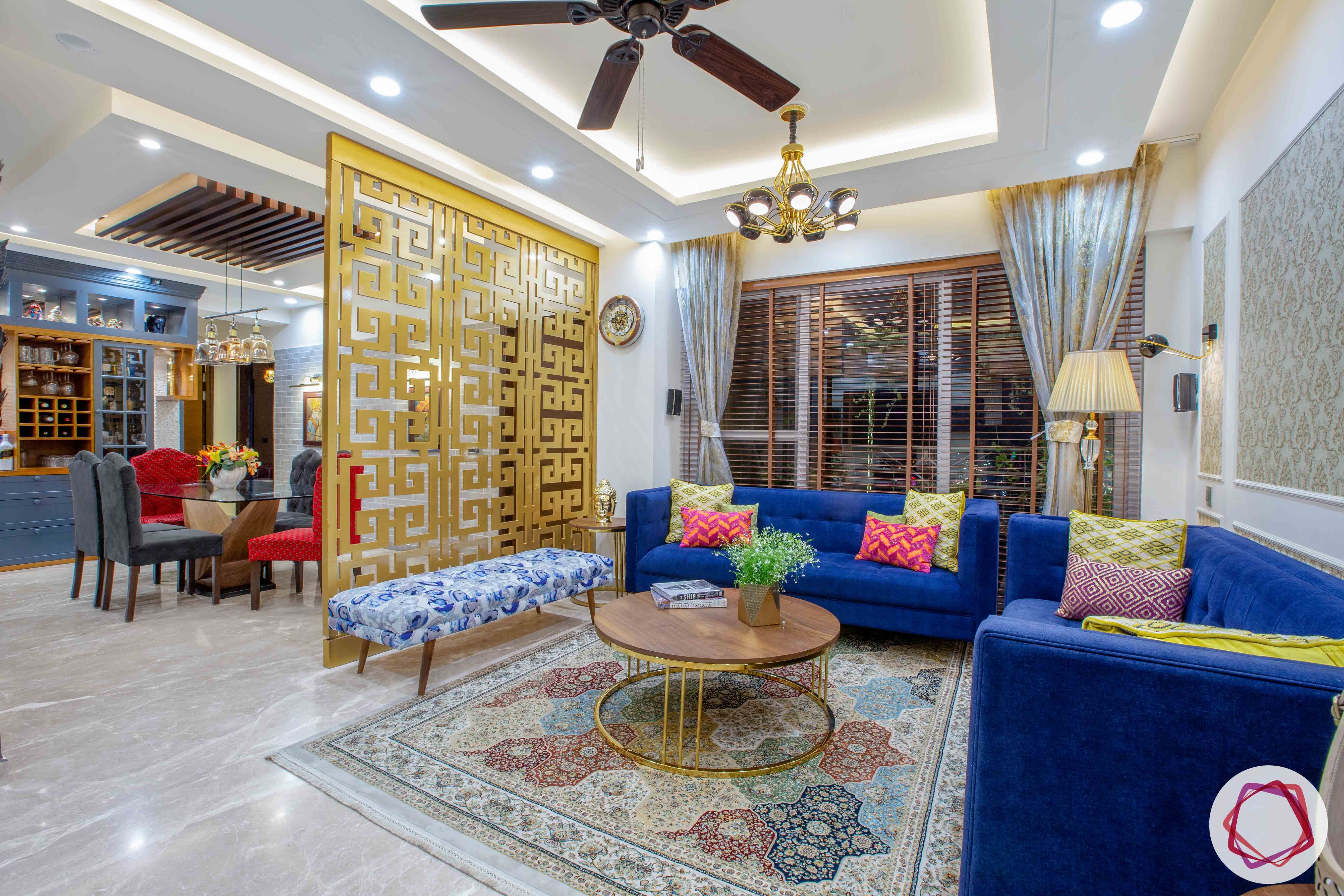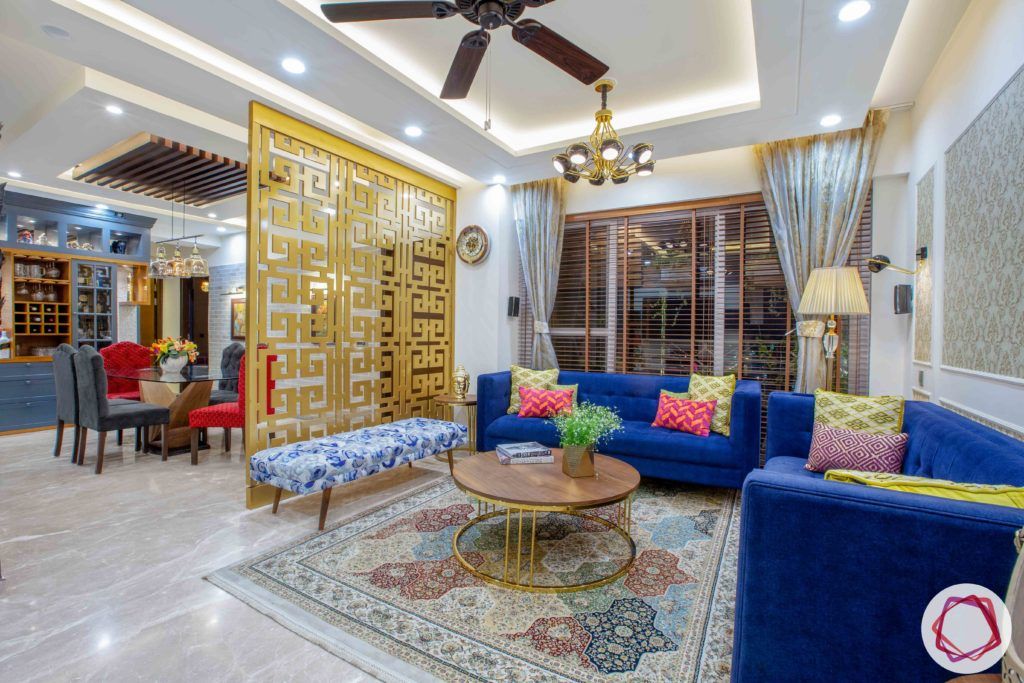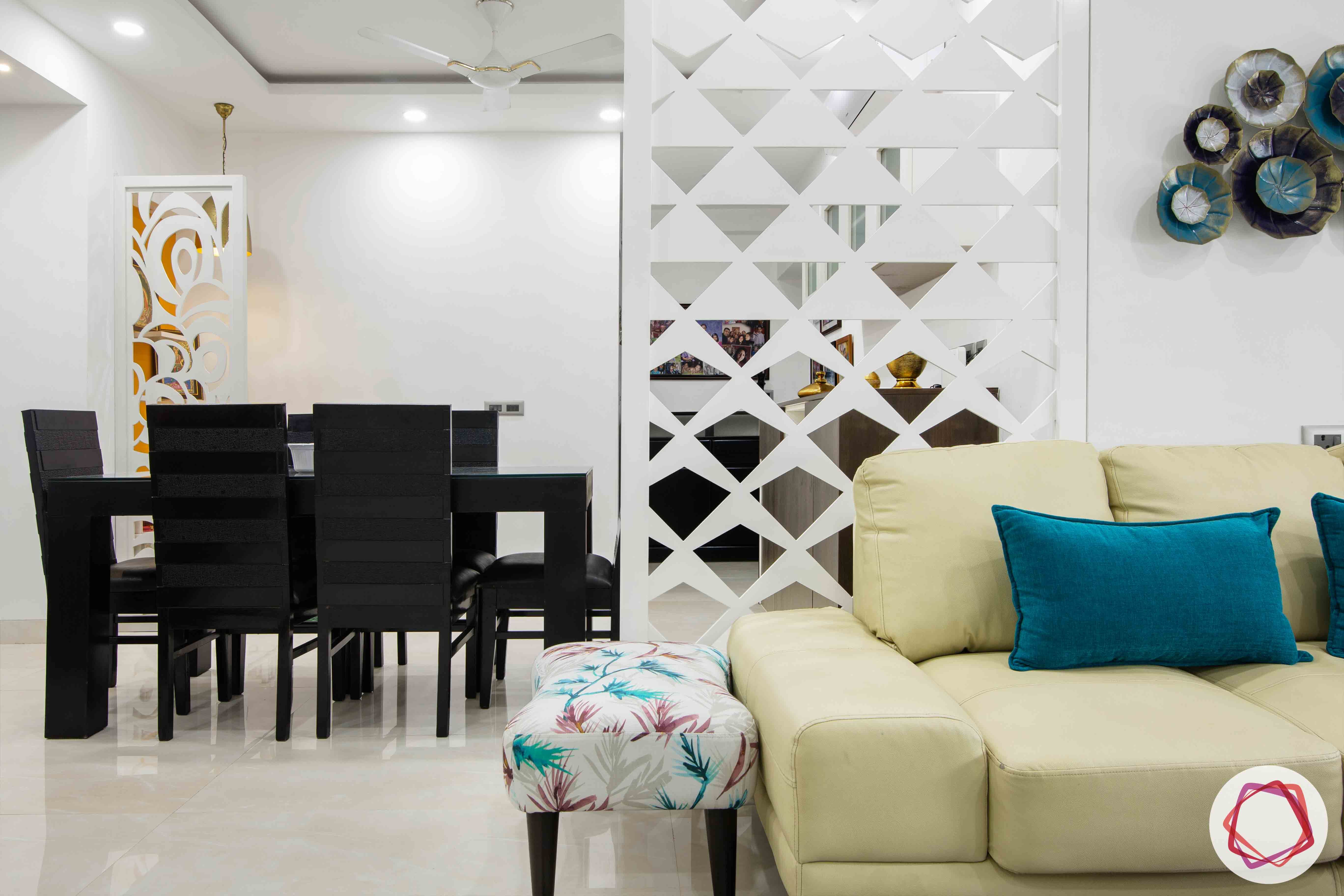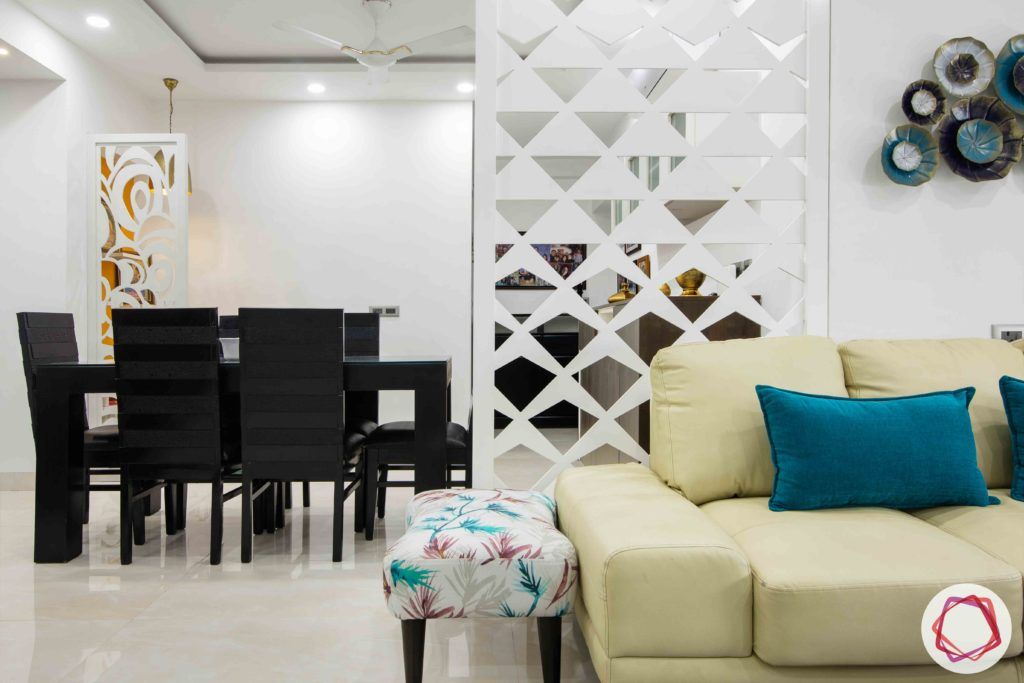 Choose from simple wooden ones to stylish golden-painted ones. The pattern and design of the jali can also be decided based on the style of your home. Choose a versatile design so that it can transcend all decor changes.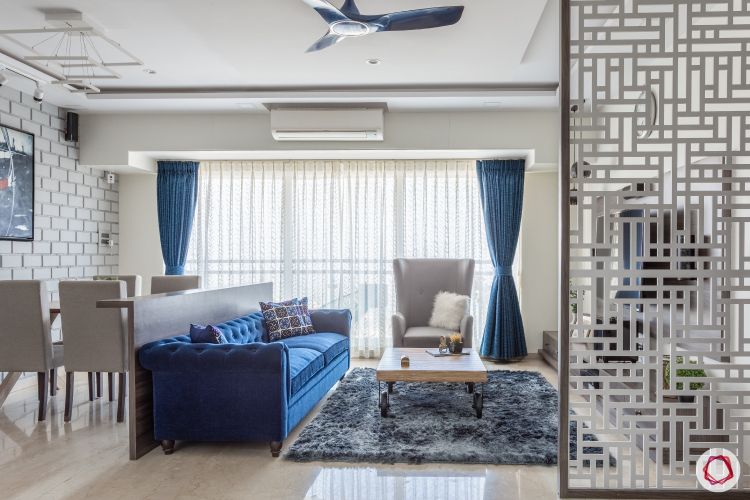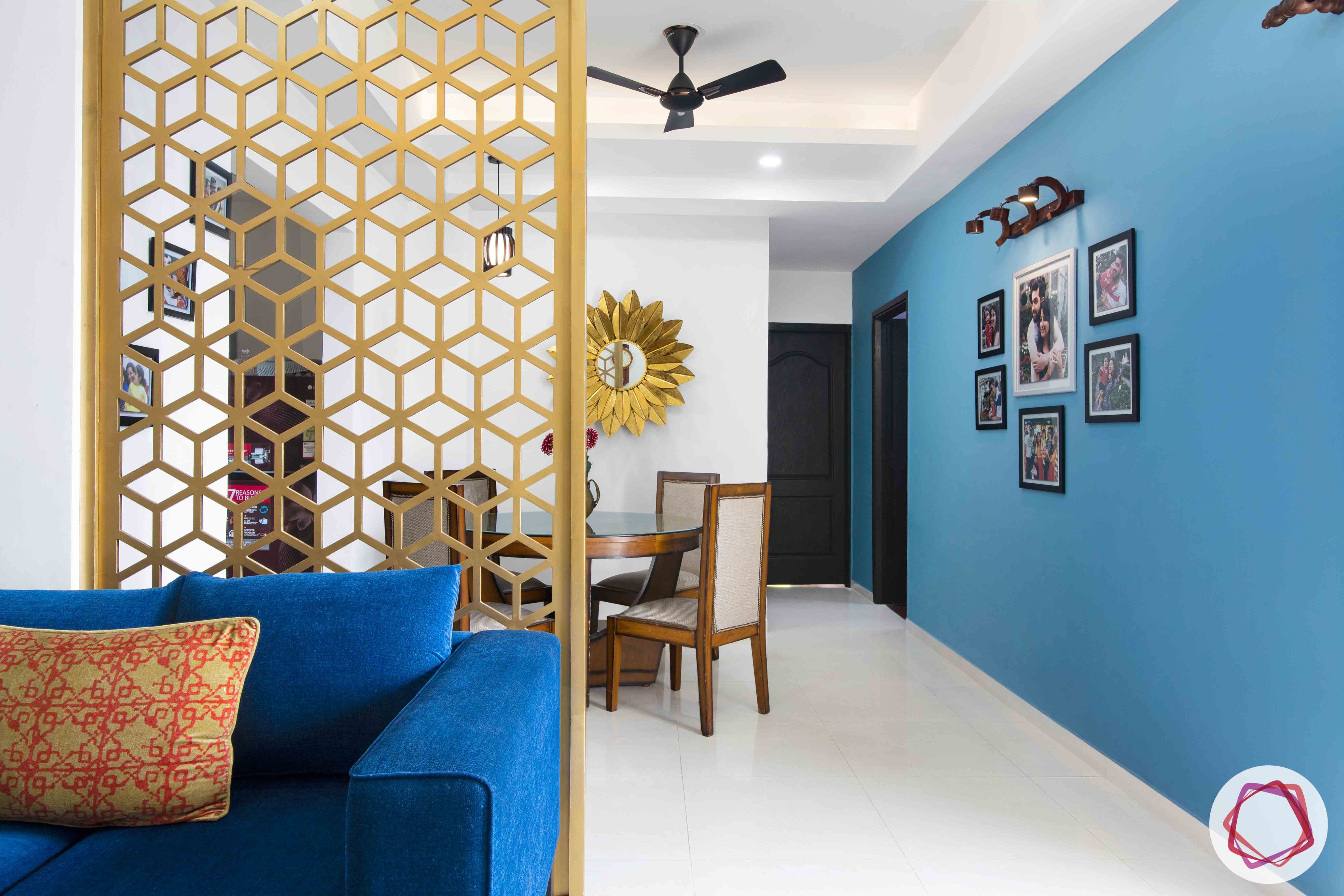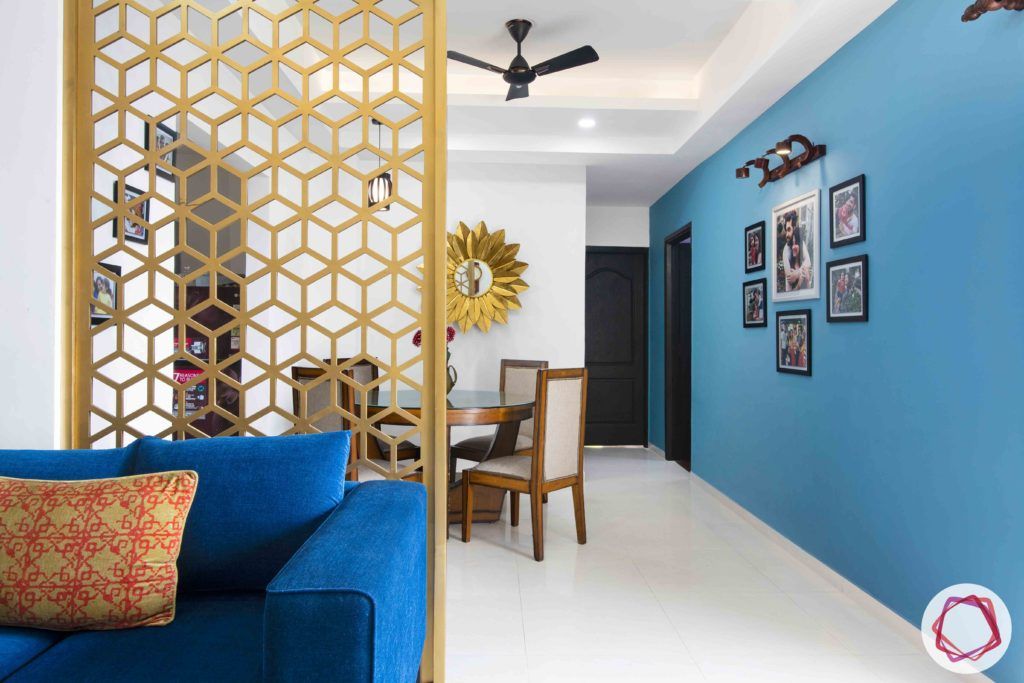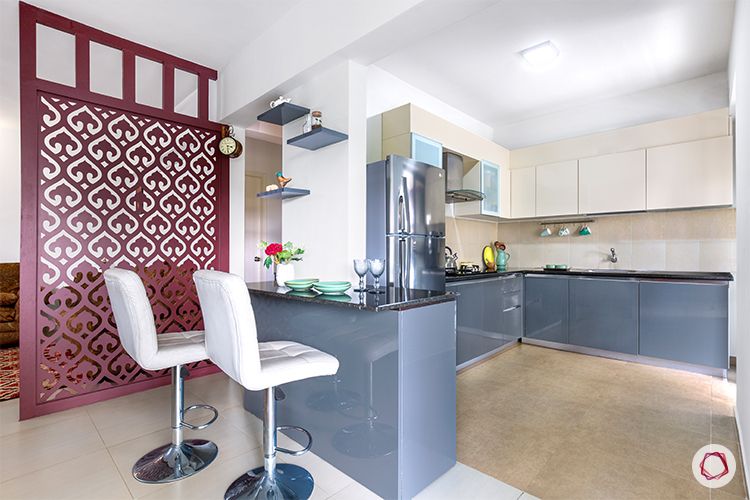 Jali Design #2: As a Door
You could also add jalis as doors to wall niches or pooja units. The lattice work will help to bring in a little softness and warmth to the space. You will love how these dainty additions elevate the ambience of your home as well.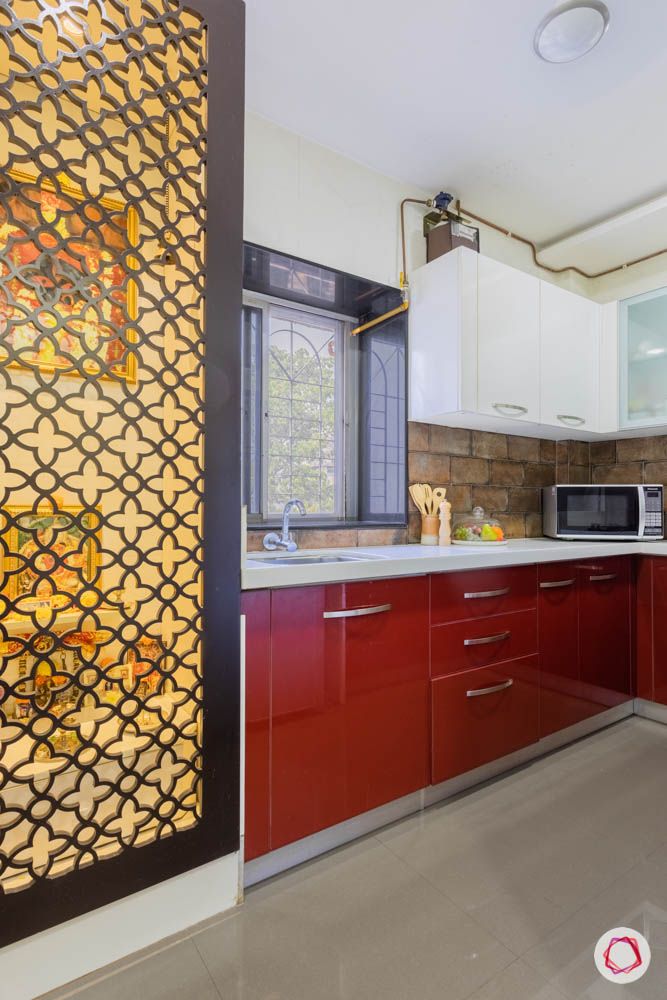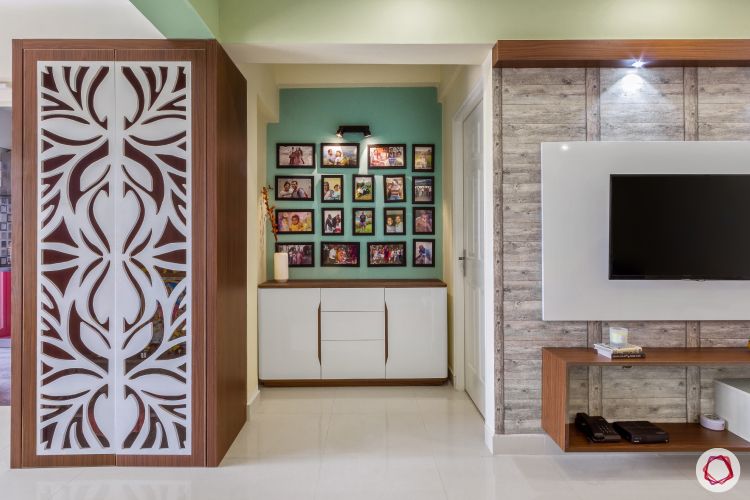 Jali Design #3: In the Foyer
A foyer gives a fitting entrance to a home; so doing it up in style creates a positive impression on your guests. Moreover, having an entry passage in your home is considered to be a good practice for vastu. However, not all homes have foyers. A jali partition can help create a foyer where there is none. In case the foyer exists, it helps add an ornate touch and also gives a sneak peak into your home.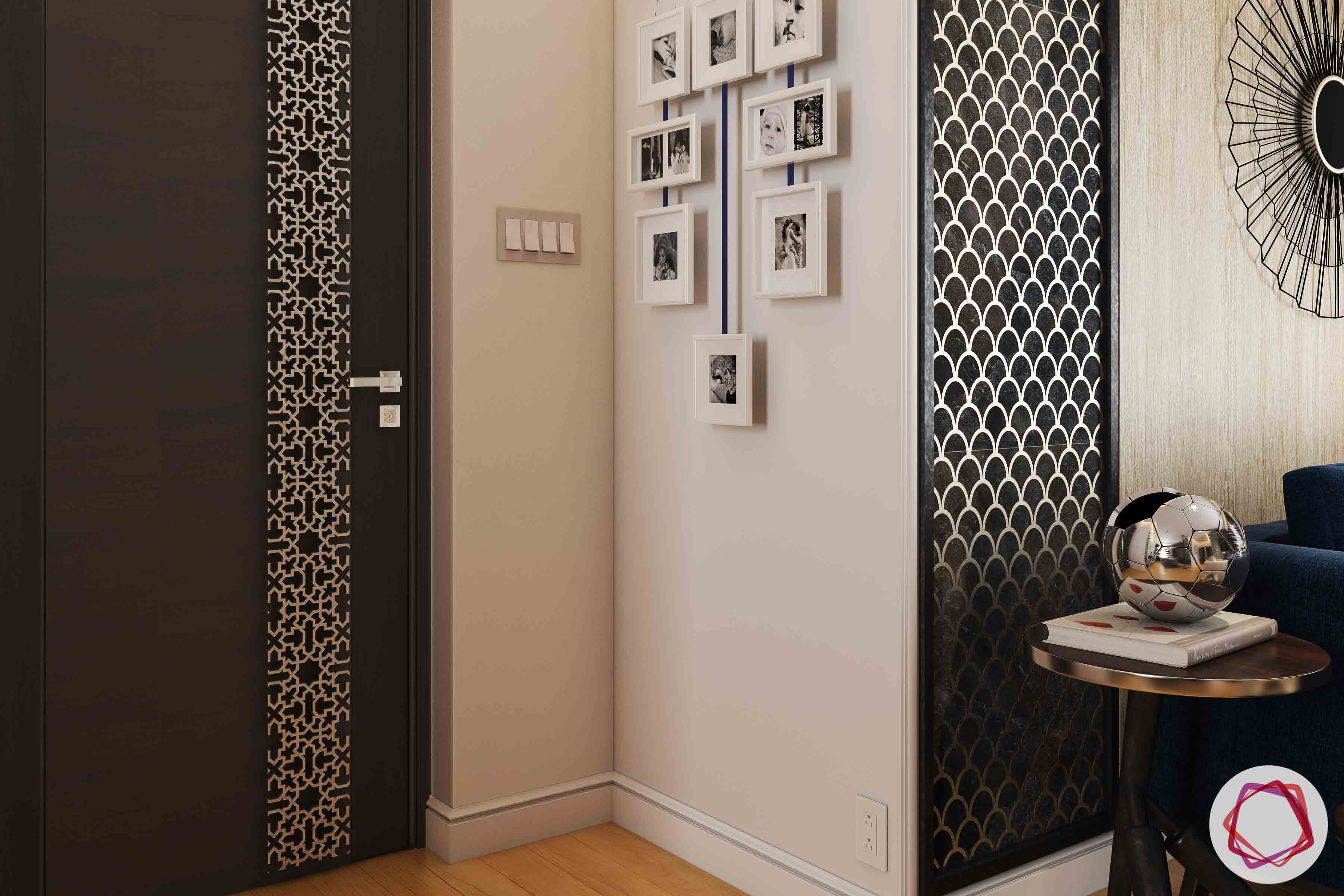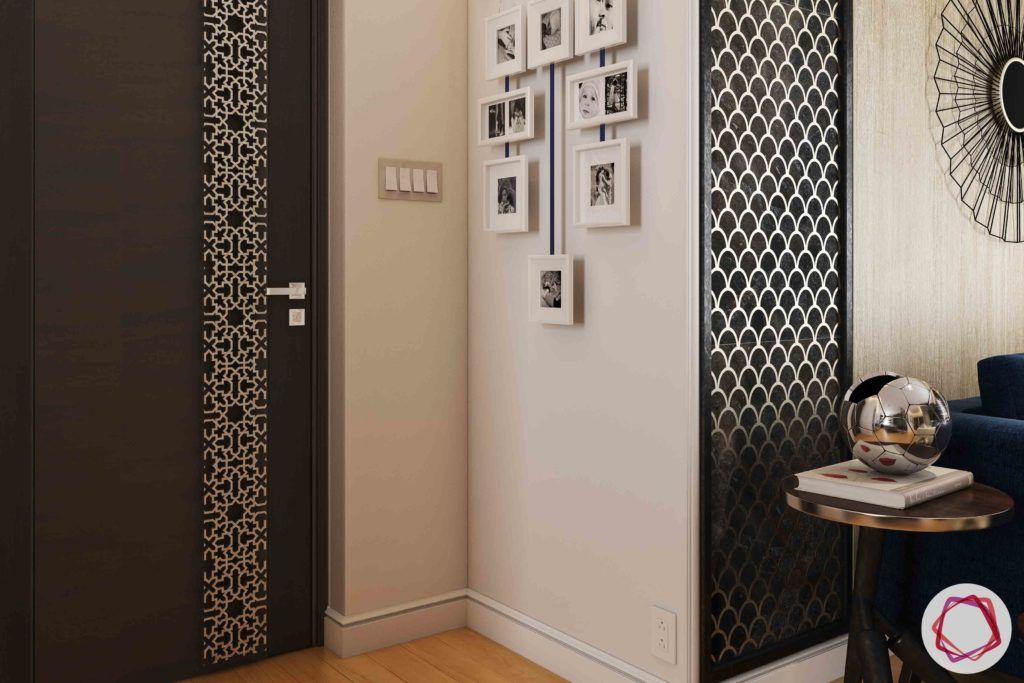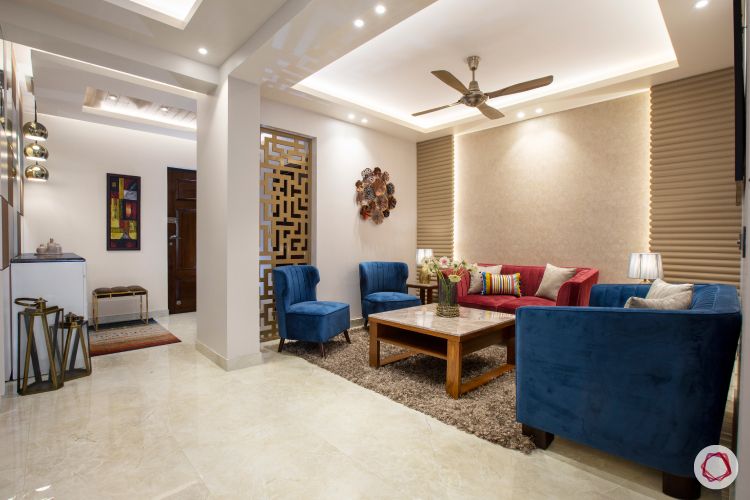 Jali Design #4: As an Accessory
Jali designs can be used in a number of ways and should not be limited to living spaces. The most innovative designs come from jali designs used in bedrooms. Use them in TV cabinets as a one of a kind design or as a quirky yet elegant headboard, the options are endless. You can't go wrong with jali work so, let the creative juices flow and use it any way you like.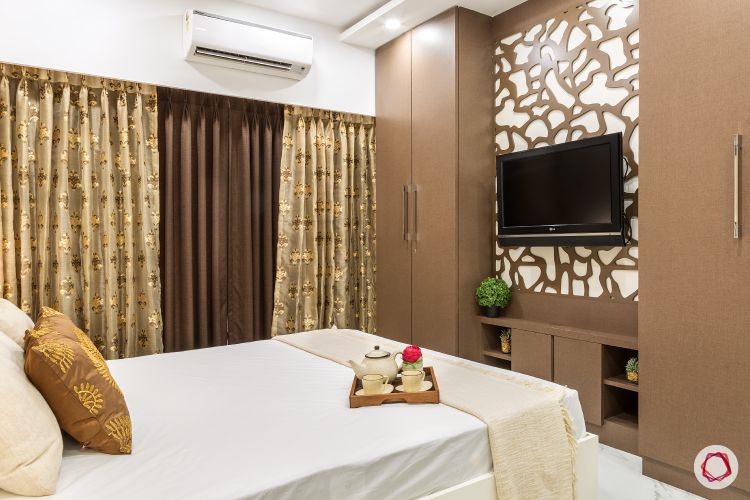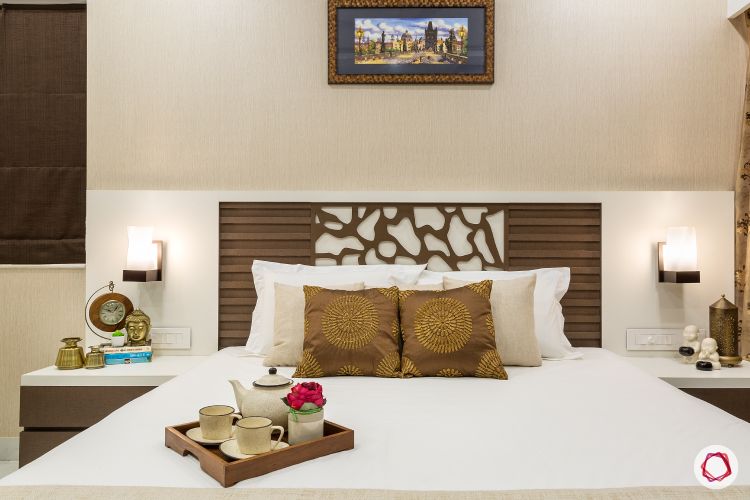 Jali Design #5: In the Pooja Room
We are almost convinced that jalis belong to pooja rooms and pooja corners at home. All you need is a jali panel to decorate your pooja corner. Use it as a simple panel on top or mark the territory with intriguing jali installations.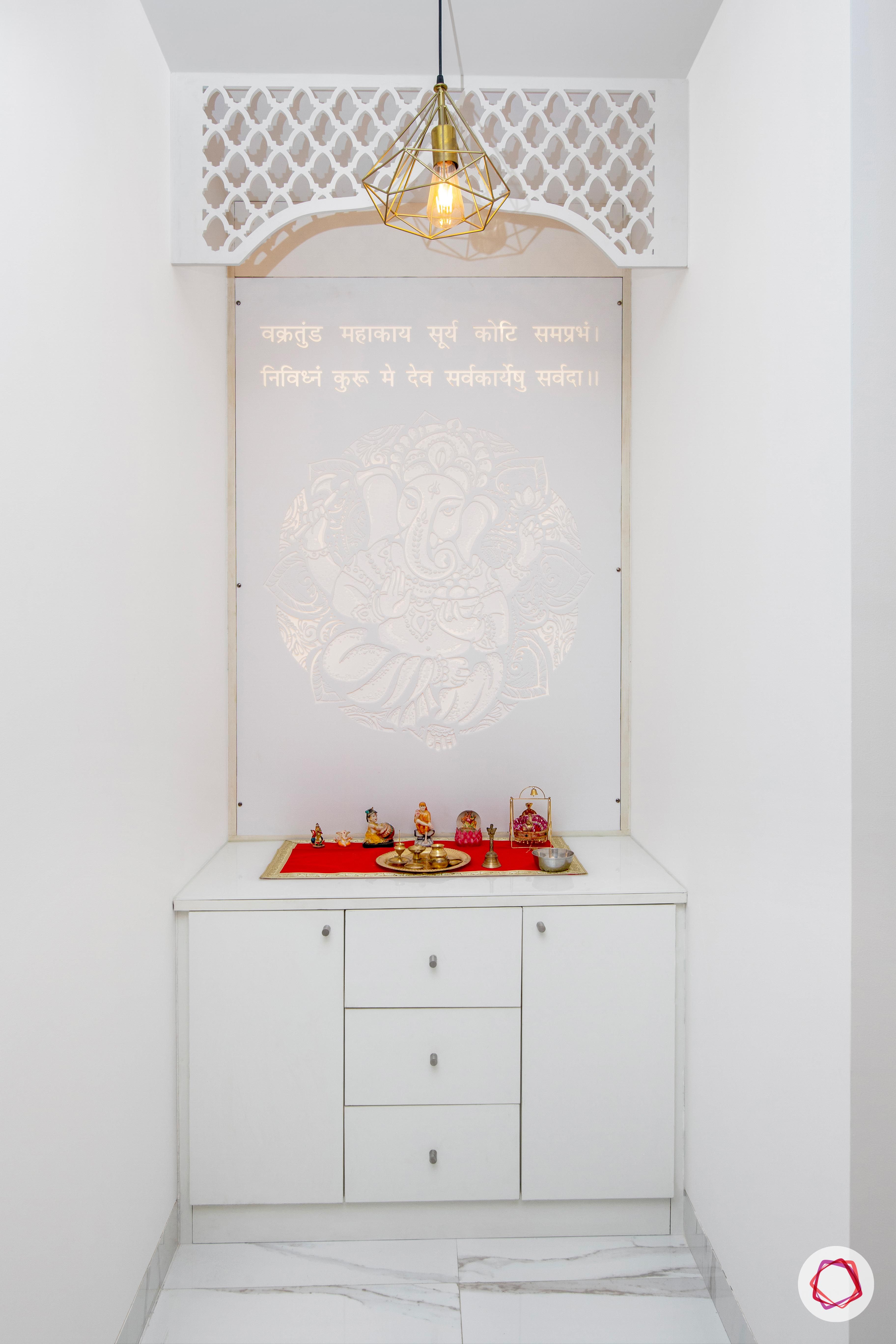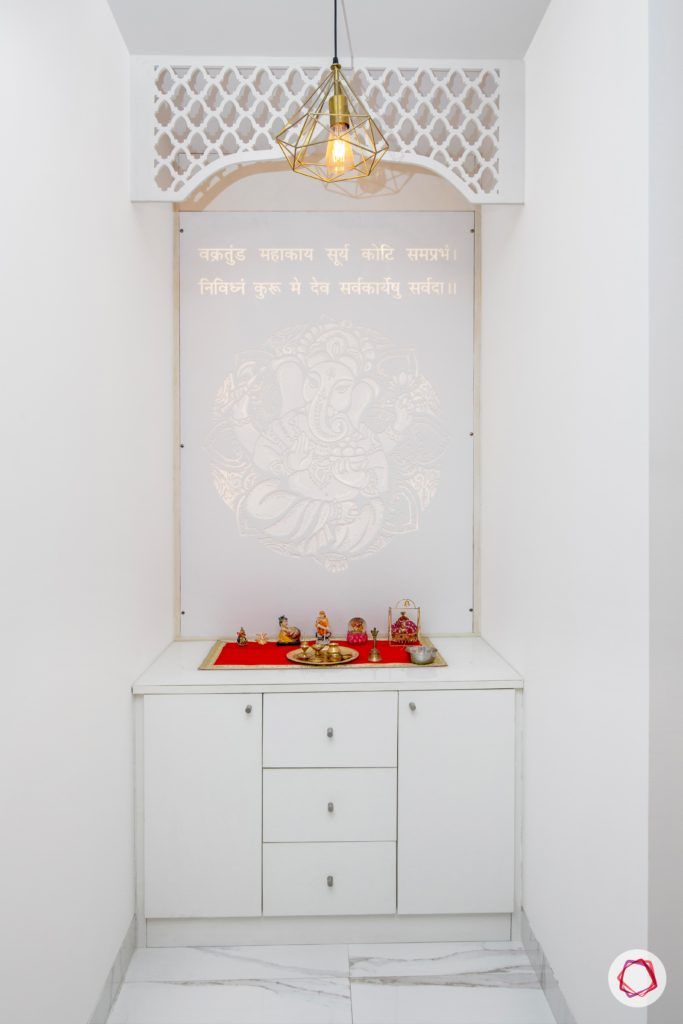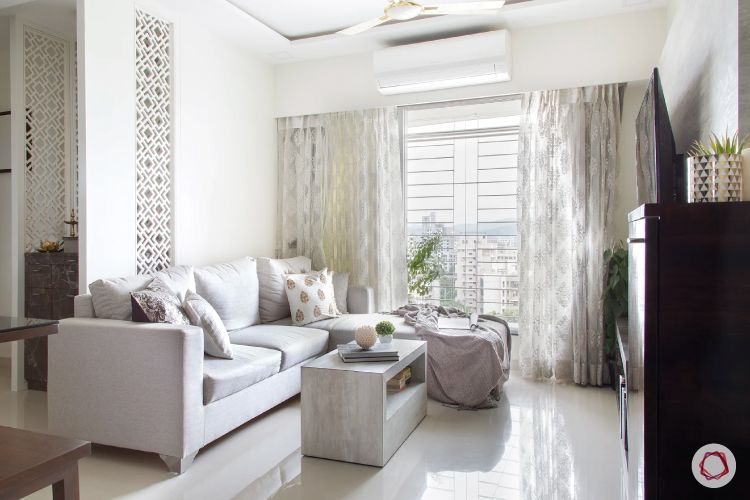 Jali Design #6: As a Part of Decor
An easy-peasy way to add drama to your interiors? Shake things up with a jali! These work as elegant backdrops in living rooms or entryways. You can place them next to sofas as part of focal decor. You could also find quirky ways to add them to your space, like concealing a boring power board with an intriguing jali like this home did.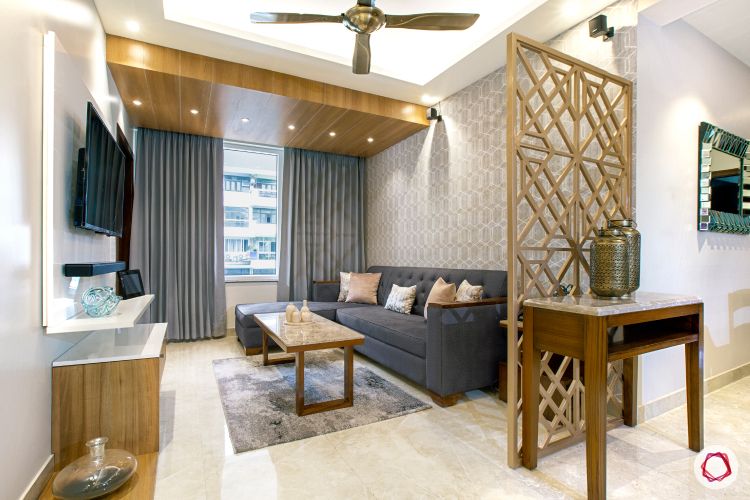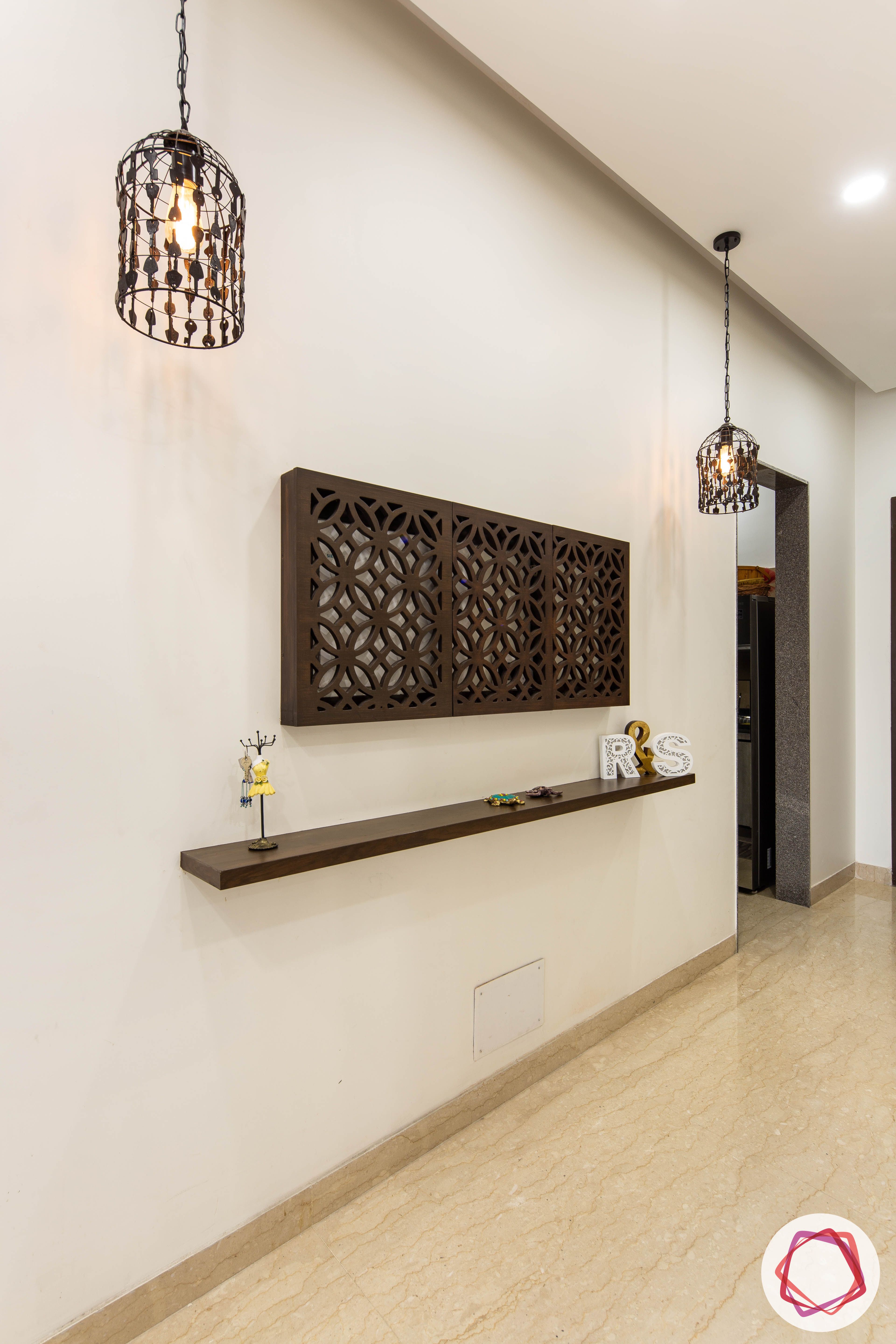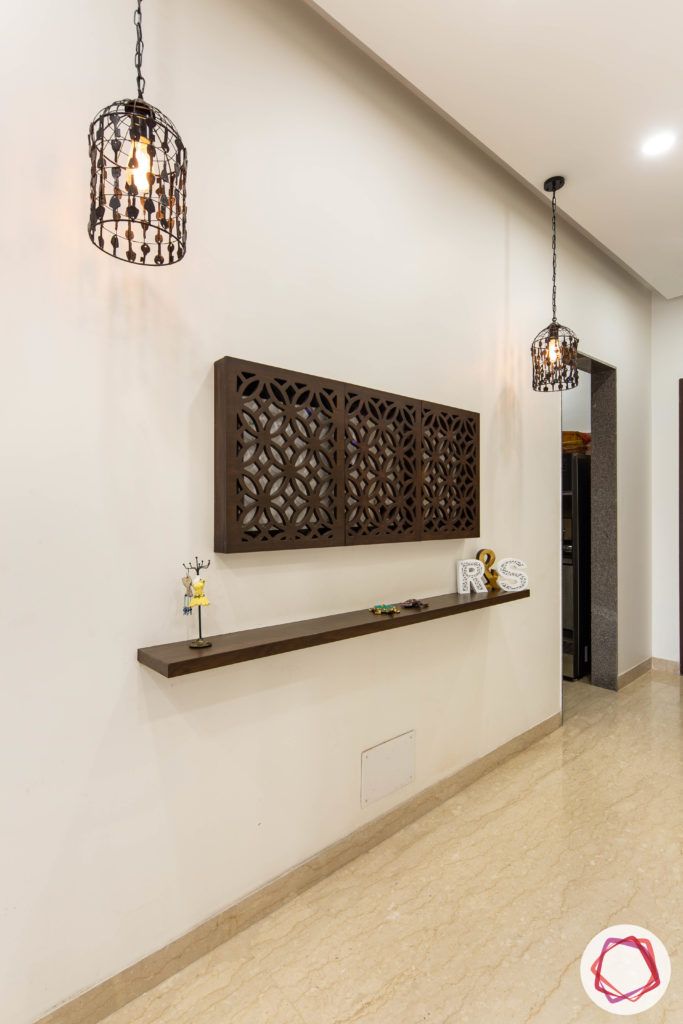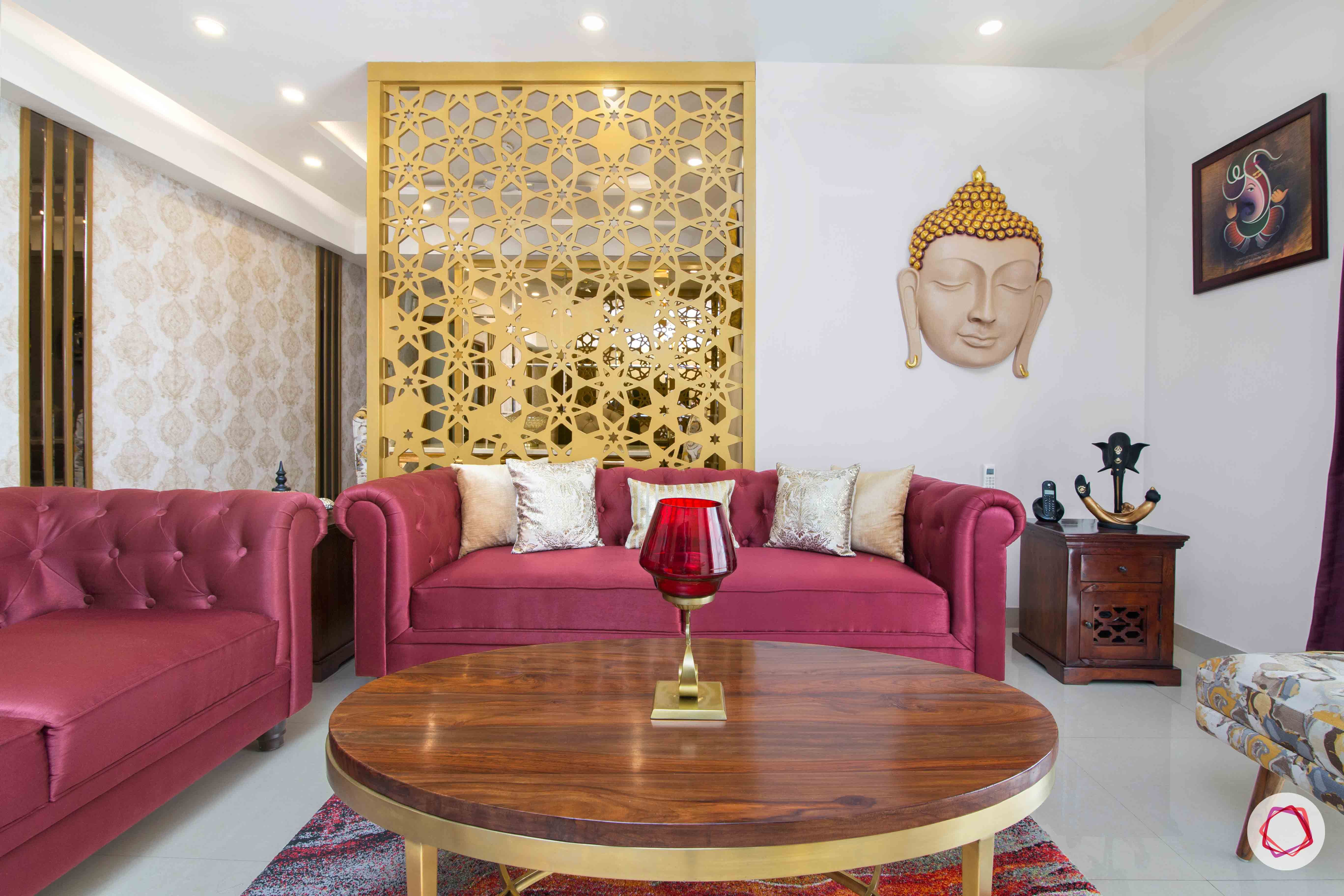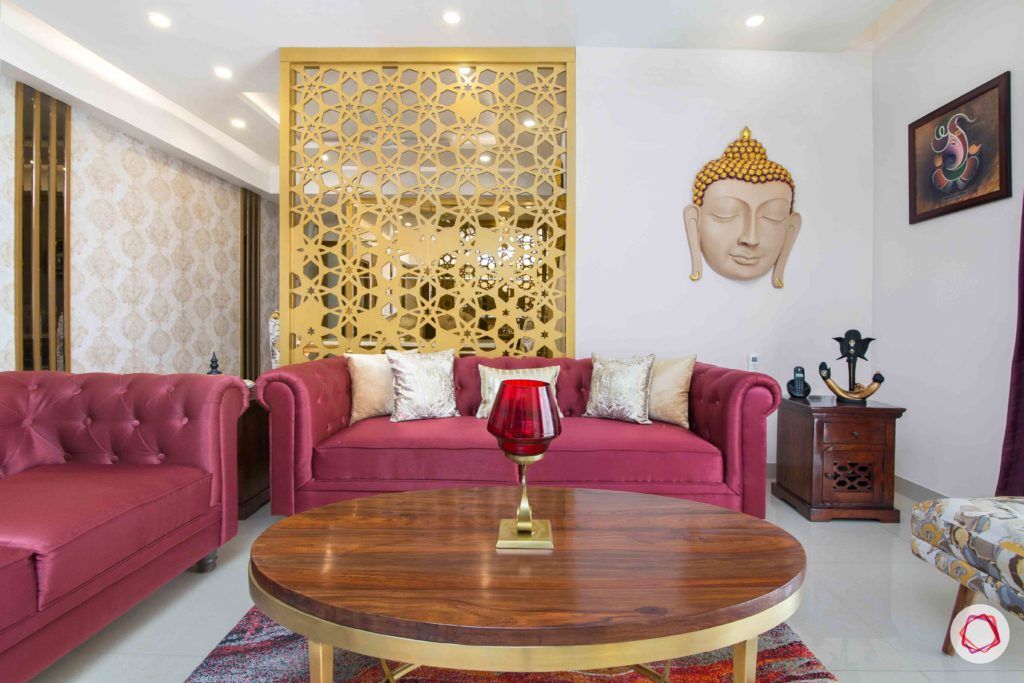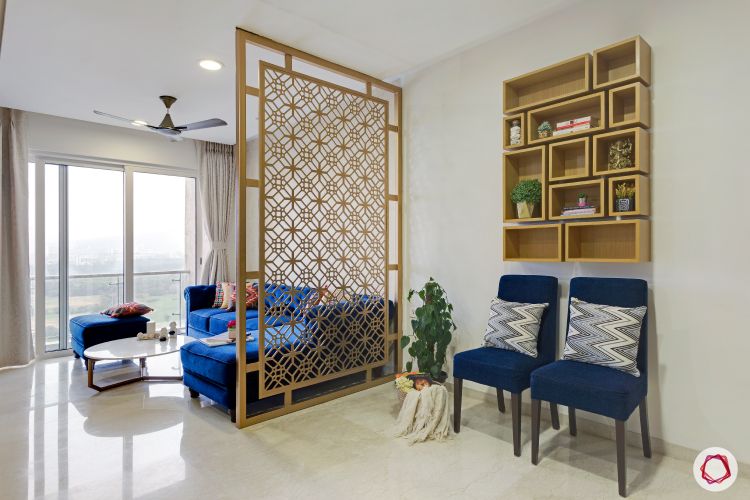 So as they say, there's something for everyone! Go on and add that desi touch to your home with these patterns from our curated list. You can also check out 8 Jali Partition Designs to Mesmerise Your Guests for more inspiration.
Send in your comments and suggestions.