Whether you've adopted a bicycle for fitness or to go eco-friendly, storing it in your urban home can be quite a challenge considering space constraints. And parking it outside is just out of question! We bring you some creative and space-savvy indoor bike storage ideas to address your dilemma.
Indoor bike storage #1: Just hang it!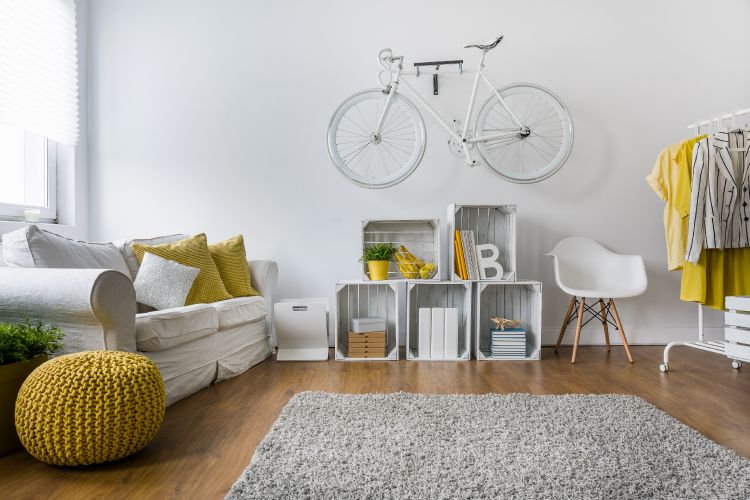 What better way to showcase your prized possession? Simple and easy, stash your bike on the wall using a rack or a hook. This ensures use of minimum floor space and acts as an accent piece for your bare wall.
Pro tip: Try to create an interesting wall palette to suit your bicycle and make it stand out.
Indoor bike storage #2: Go vertical!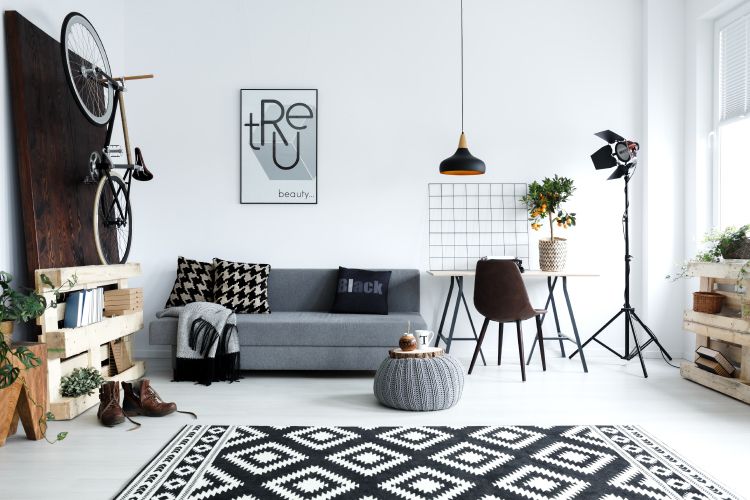 If you don't have a wall that can cover your entire bike's length, opt to hang it vertically. Your home or apartment will definitely have a height suitable to your bike. Suspend it over a wall or have stand-alone racks.
Pro tip: If you have two or more bikes, suspend it vertically using hooks. Dangling bikes are not recommended if you have children in the house.
Indoor bike storage #3: Custom rack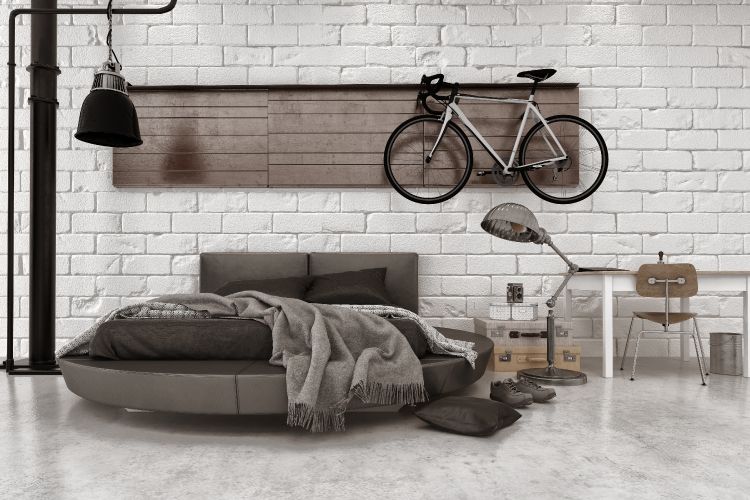 If you're worried about your bicycle standing out like an eye sore, create a custom rack that blends with the aesthetics of the room. This also lets you store more bikes as it's tailored to suit your requirement.
Indoor bike storage#4: Hang it from the ceiling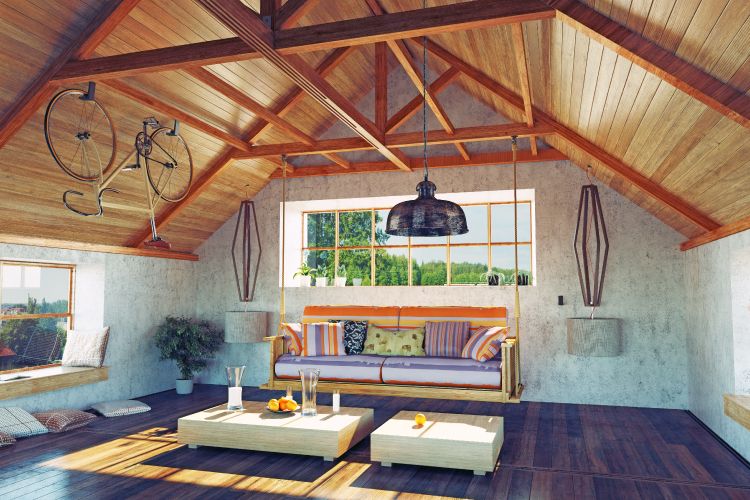 This might sound like troublesome task while being fancy. If you have wooden or steel rafters at home, your bike can easily be suspended using the rafters for support.
Pro tip: If the height of the ceiling is impossible to reach, try adding a pulley system to prop the bike up.
Indoor bike storage #5: Over a storage rack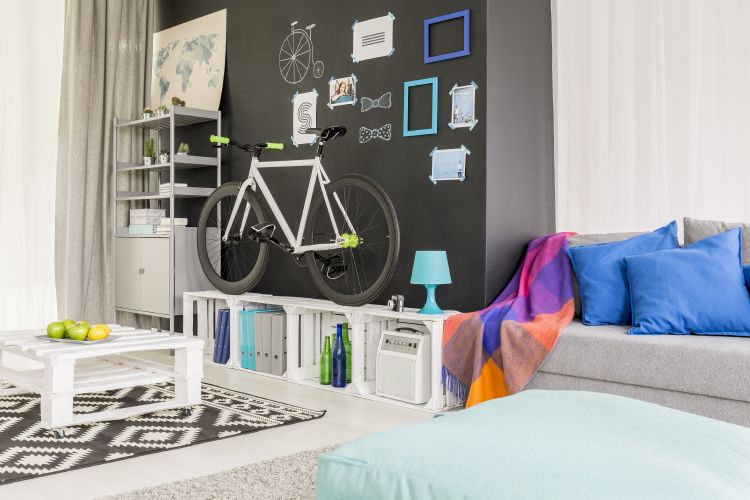 If the task of hanging or using racks seems too tedious for you, you can always park the bicycle over a sideboard or a foyer unit. While your bike can easily stand on them, it is easier to remove and use them frequently.
Pro tip: Keeping your bike in the foyer can be handy while leaving home and prevents dirt from making its way into the house.
Recommended:
Ensure you keep your bike in a safe place away from kids to avoid accidents.
Dirty bikes can be a big turn off if you opt to place it inside your home. Ensure you clean them properly.
You can stack kids' bicycles in their room or in the toy zone to define the play area.
These creative storage methods can, not only resolve your parking issue, but can also add an interesting element to your aesthetics.
— editor@livspace.com