Hands up if you've ever ended up using a spare bedroom as a storage dump? Most of us have been there, done that. Guest bedrooms are often the most unused rooms in a home, but that doesn't mean its important in the grander scheme of all things design. After all, you want any unexpected guests to feel right at home. It all starts with the guest room design, so here's how to take your spare room from dump to stylish!
#1: Place a handy nightstand beside the bed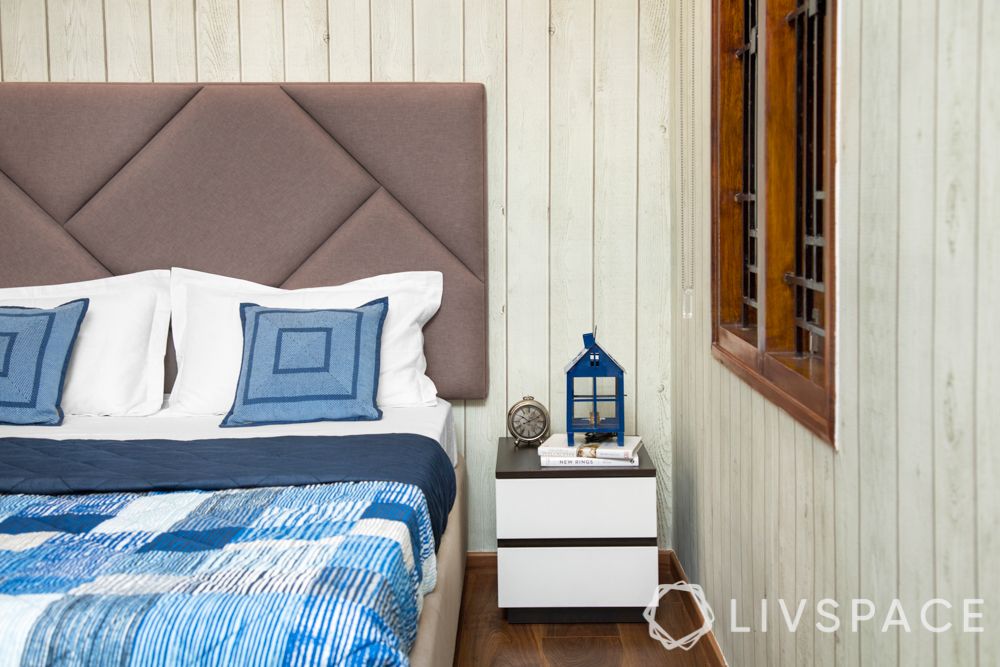 Since your guests will be out of familiar territory in your home, you want your guest room design to cater to all their anticipated needs. A nightstand is one way to do it. Place a reading lamp and a catch-all tray on it to up the functionality. You can stock up the nightstand with items as you see fit– water jugs, power strips, basic medication are all good ideas.
#2: Have enough storage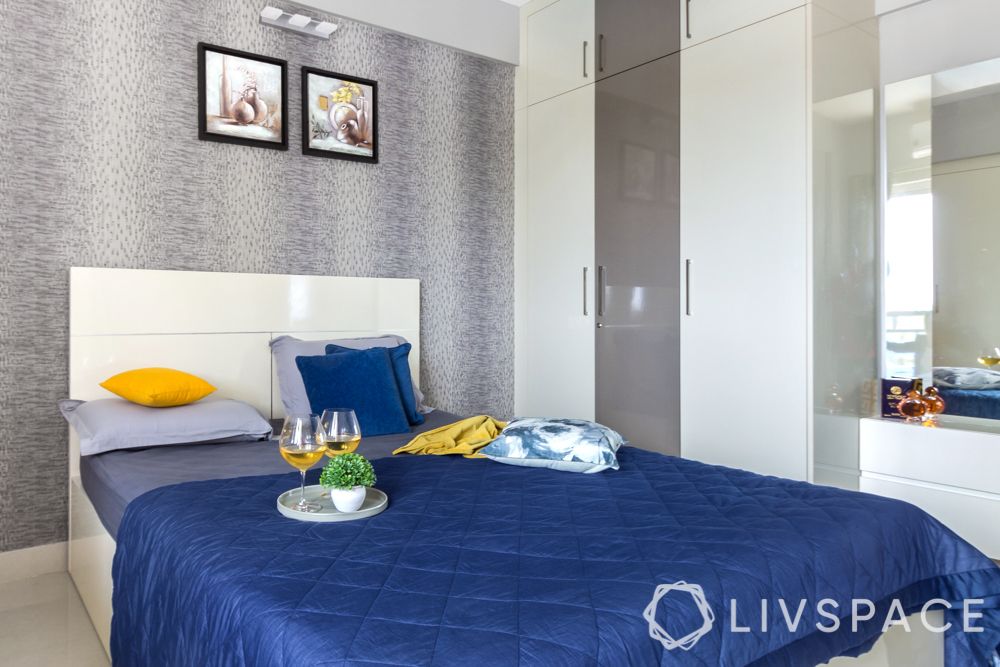 To prevent guests from living awkwardly out of a suitcase, consider ramping up the storage in the guest room. This could be in the form of a built-in wardrobe or a free-standing chest of drawers. While a wardrobe goes the whole hog when it comes to storage, drawers are less bulky and can be moved around if the arrangement needs a revamp. Consider adding a few baskets for laundry, used linen or pyjamas.

#3: Bring in a vanity unit (or create one)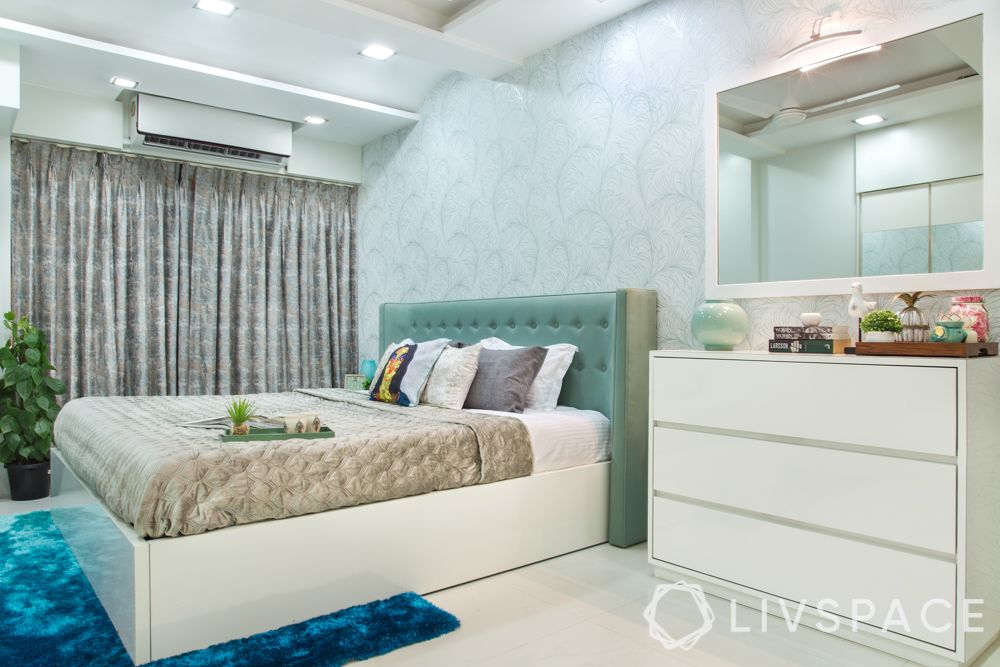 Vanity units are important for both storage and functionality. They're definitely essential in guest rooms so your guests don't have to hang awkwardly over a sink while applying makeup. A mirror over a shelf and an ottoman will do perfectly. If you're short on space, consider fixing a full-length mirror to the wall or wardrobe doors and dedicating a floating shelf to makeup and skincare.
#4: Use cosy bed linen and soft furnishings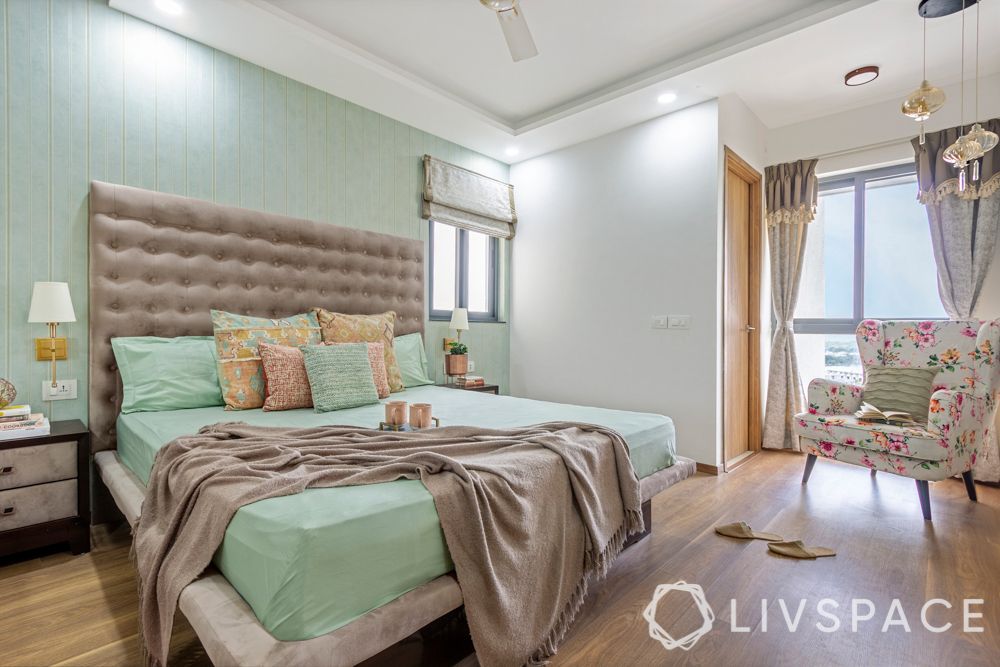 Just because your guest bedroom is rarely used doesn't mean you get to skimp out on the bed linen! Soft furnishings and linen are vital to making a guest room design warm and welcoming. Consider placing a soft rug or runner on the floor and doing up the bed with duvets and quality sheets. Adding spare blankets and pillows to a wicker basket by the bed is a nice touch!
#5: Don't skimp on window treatments
It's best not to hang up any old curtain and call it a day. To really pull together your guest bedroom design, consider choosing window treatments that reflect both the design scheme of your room and your guests' needs. Thick blackout curtains can ensure guests have the privacy they need and shut out any external light. Sheer curtains make the room feel more breezy and welcoming.
In addition to these tips, complement your guest room with essentials such as hairdryers and toiletries. A few extra touches never go amiss! Read this for more tips: 6 Essential Tips to Design a Guest Bedroom.
Send in your comments and suggestions.