If you are running out of ideas to decorate your home, then something as basic as mirrors could be your savior. Wall mirrors are often easily available and pretty simple to install. But their effect is rather dramatic. We have curated a list wall mirror designs that caught our fancy. And one of these could be the difference between a regular home and a dazzling one!
If you're doing up your foyer, you'll also want to read Designs to Inspire: Console Tables For Your Home
Decorative Wall Mirrors #1: Designer Mirrors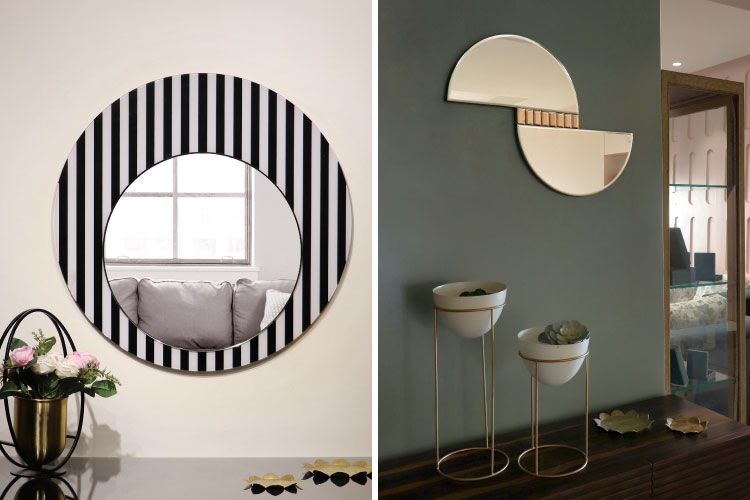 What you see here is a couple of designer mirrors from Hèrmosa Design Studio, which is a home décor and furnishing label. The first is called the Illusion, thanks to its monochromatic visual effect. The second is called Ellipse, which is the most perfect shape in the universe, the shape of the Earth's orbit around the sun! If you want to pick a statement mirror for your home, you can pick from bespoke pieces like these.
Explore more such bespoke designs here.
Decorative Wall Mirrors #2: Smooth & Circular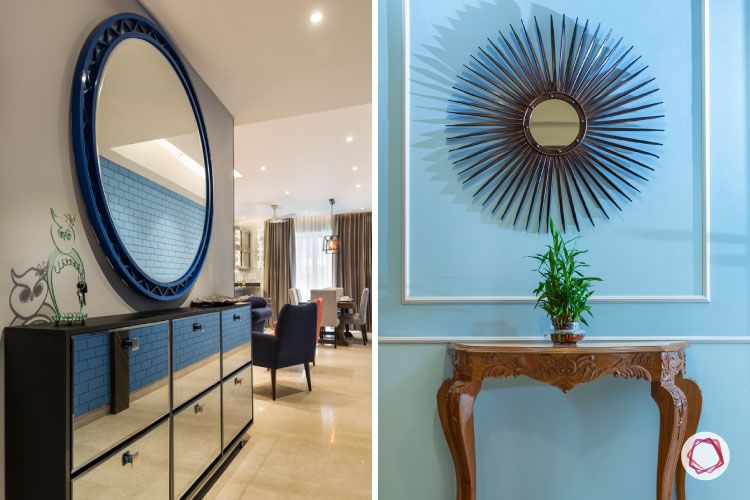 There is something about round mirrors that instantly catches the eye. It probably has something to do with the innate symmetry of the shape or how these mirrors soften the edges of clinically sharp designs and layouts! And there is variety too; the large moon-shaped mirror or the metallic sun-shaped one? Take your pick!
Decorative Wall Mirrors #3: Oval Mirrors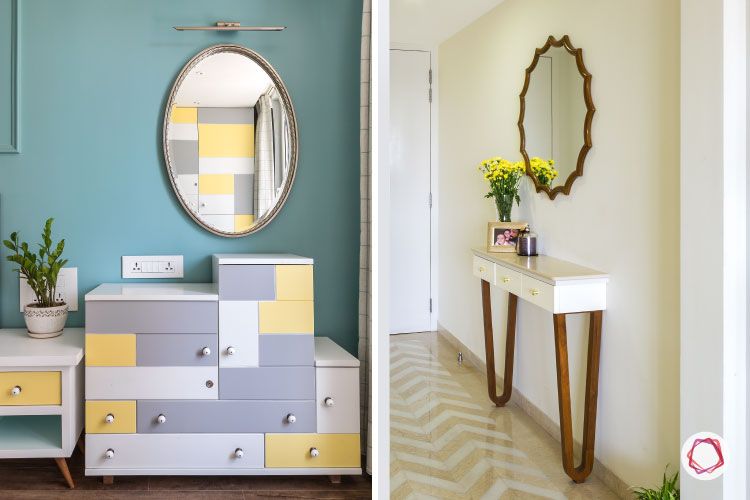 While round is vintage, oval is more classic contemporary when it comes to mirrors. They fit right into modern interiors and have a distinct slimming effect on the space around them. We are torn between this basic silver frame and the quaint wooden one? Aren't you?
Decorative Wall Mirrors #4: Rectangular Mirrors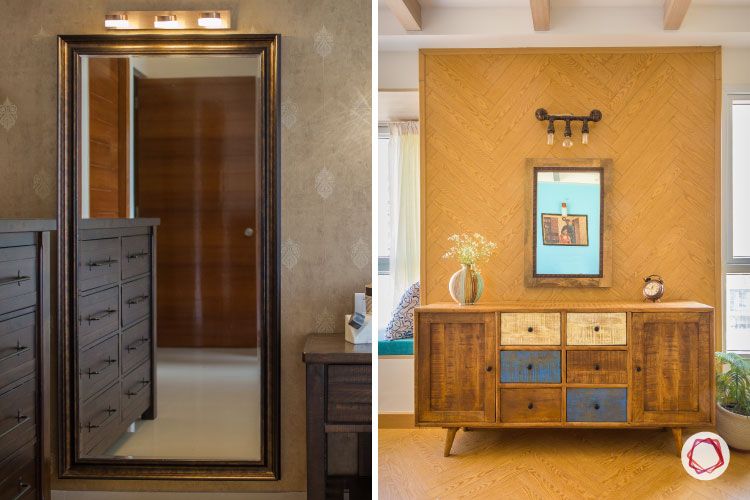 If you looking for a mirror to flatter you, then pick a rectangular one. They tend to make you look slimmer, particularly the full-length ones. Rectangular mirrors also fit neatly into nooks and niches, turning them into accent walls in a jiffy!

Decorative Wall Mirrors #5: A Pretty Cluster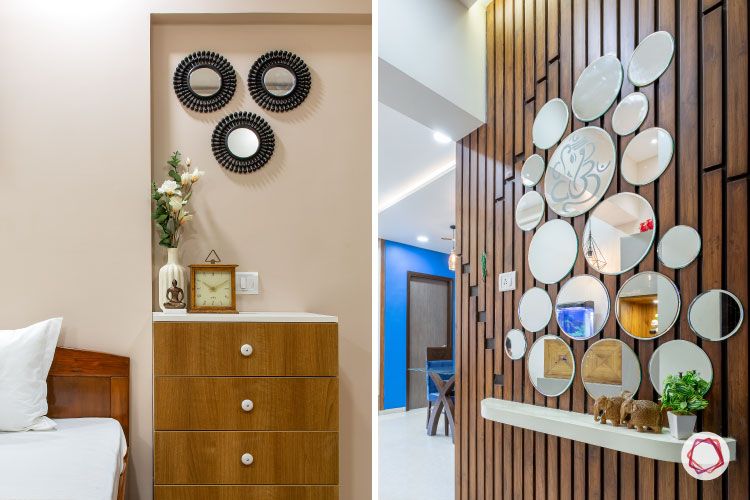 Need the glint of glass and some drama too? Then use a cluster of mirrors instead of just one. Typically, these mirrors must be small in size and numerous. If you like to keep things symmetrical, then stick to a small number of well-defined frames. To fill up spaces, use mirrors that come in an assortment of sizes.
Decorative Wall Mirrors #6: Hollywood Style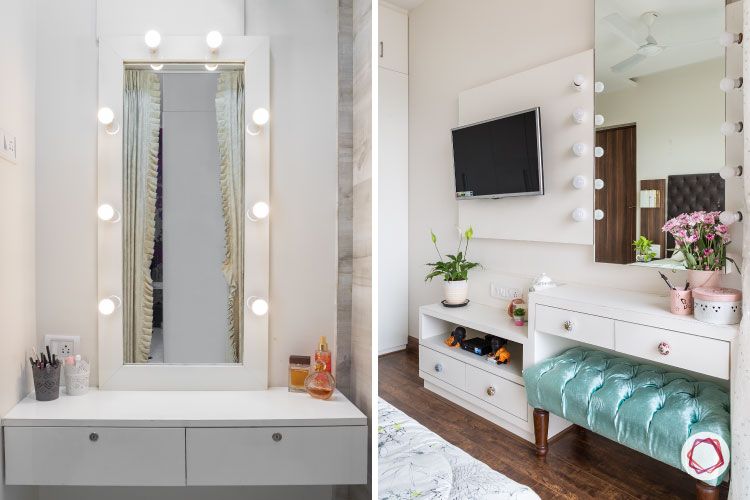 Vanity comes in many shapes and sizes, but its preferred form is rectangular with bulbs on it edges. We are talking about Hollywood mirrors, of course! In a manner of speaking, these mirrors were used by the first generation of Hollywood stars in their makeup rooms. But now, they are mostly used as style statements for a dash retro in interiors.
Send in your comments and suggestions.