Mirrors have remained a truly versatile decorating tool through the ages. Apart from being an essential in the closet, they can serve as attractive decor accessories and work in tremendous ways to enhance the aesthetic appeal of any space. When done right, decorating with mirrors is the perfect way to bring an instant dose of class and character to your home. From antique pieces with ornate, gilt-edged frames to stylishly sleek wall-to-wall reflectors, mirrors can be fashioned to complement a variety of decor styles ranging from classic to contemporary.
Here are a few tips and tricks to keep in mind while decorating with mirrors.
Create a focal point
Mirrors can be used to create a point of emphasis and focus in your living room or a foyer. Position large mirrors about three to six inches above furniture pieces or decor elements that you want to highlight, such as console tables or above the bed. Smaller mirrors can be placed roughly at eye level for maximum impact.When placed correctly, a statement mirror will add timeless glamor to the space and will set a tone for the entire room.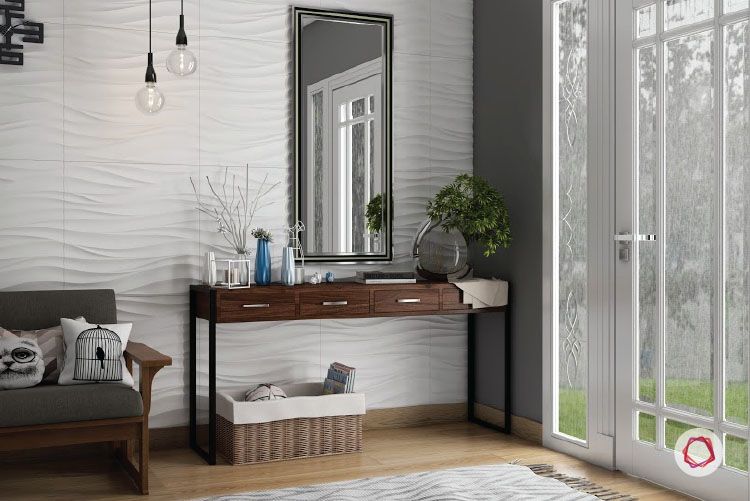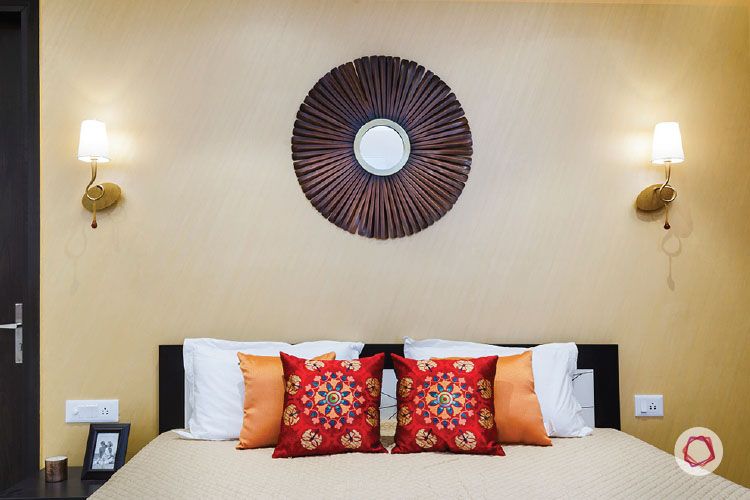 Open up small spaces
Mirrors can alter the view of any space by visually expanding small areas. Large mirrors will reflect light in the room, giving you an illusion of both space and depth. Instead of using a single large mirror, you can use three or five smaller pieces to create visual interest.
For rooms that are vast in size, a mirror will give the eyes a point to rest making the room a little more intimate.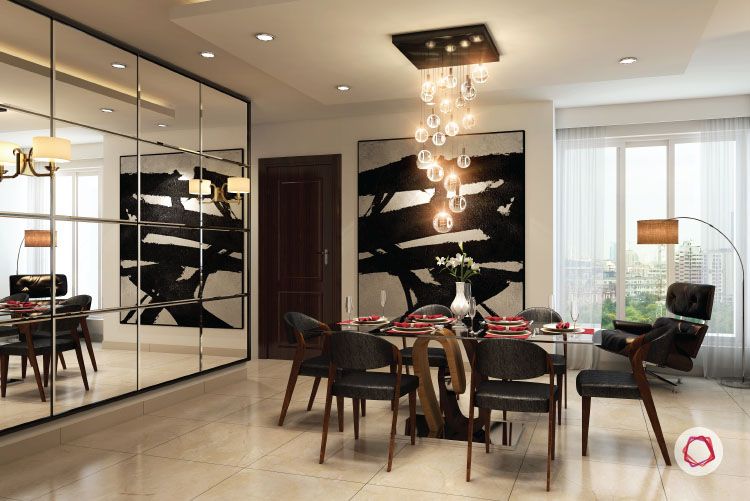 Accessorize your walls
Mirrors of different sizes can be grouped together to decorate accent walls. The brightness and shine will add sparkle to a boring wall, making it more interesting to look at. Use mirrors in different shapes and frames to pull off a collector's look without much effort.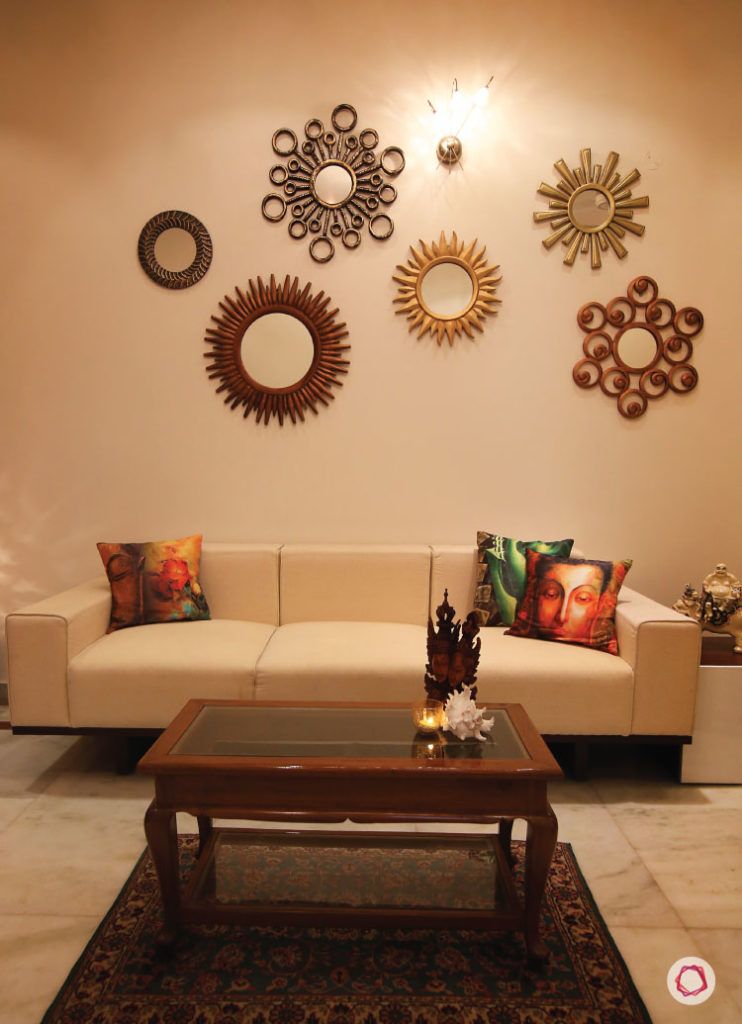 Add character to a space
A full-length mirror is just the thing you need to amp up a space that lacks character and drama. If your room has bare walls, a large mirror with an ornate frame can give it a strong, appealing personality. You can also place the mirror so that it reflects interesting elements – such as a view of your favourite accent wall.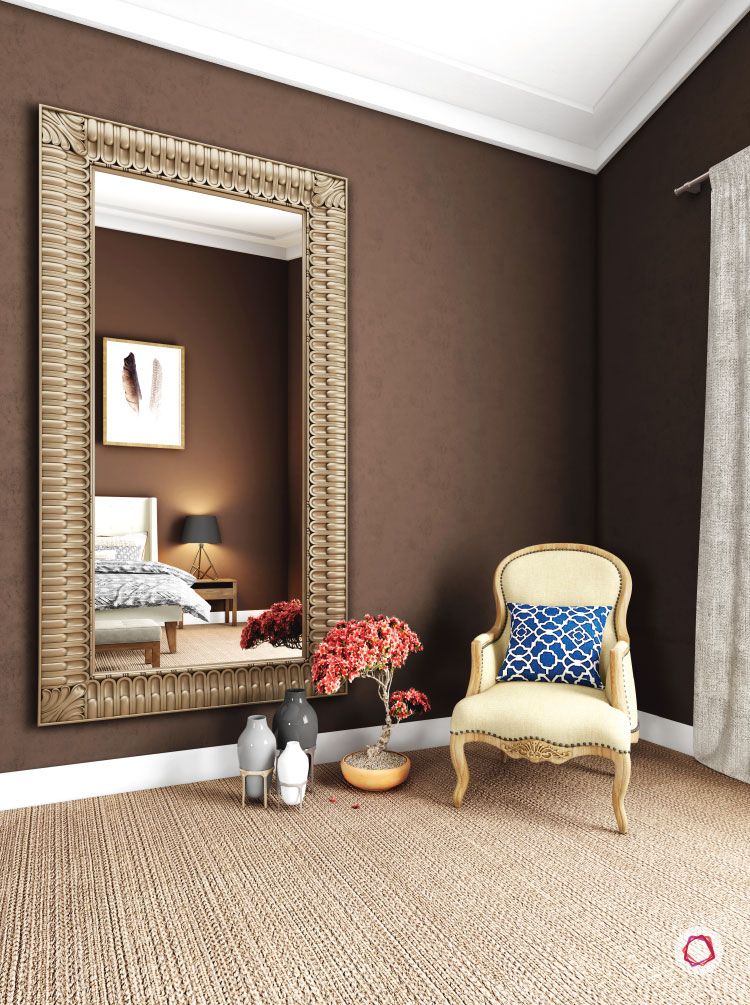 There's an endless world of possibilities out there when it come to decorating with mirrors. Play around a bit with sizes and frames to find the look that works for you.