Whether it's to groom yourself daily or take a relaxing shower after a nasty day, bathrooms are meant to help us clear our heads and pamper our bodies. It's no wonder that we all cherish staying in hotels because even a quick shower in the hotel bathroom makes us feel like a million bucks.
Then why does the bathroom at home have to feel damp and unappealing?
Not to worry! We've put together a few clever bathroom decorating ideas that will give your bathroom a luxurious makeover.
Bathroom decorating idea #1: Mirror, mirror on the wall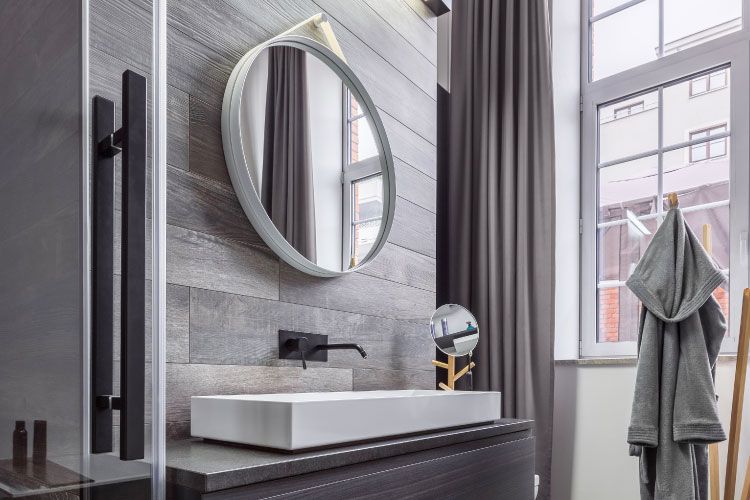 The easiest way to revamp your bathroom look is to hang an exquisite mirror. This not only helps you admire yourself but also gives an illusion of space. Opt for mirrors with eclectic frames with sea shells or abstract artwork or even an ornate frame in metal to amp up your bathroom decor quotient.
Cheap trick: If you're worried about drilling holes, don't fret, you can simply prop them against the wall as long as you have responsible adults at home!
Bathroom decorating idea #2: Pretty little things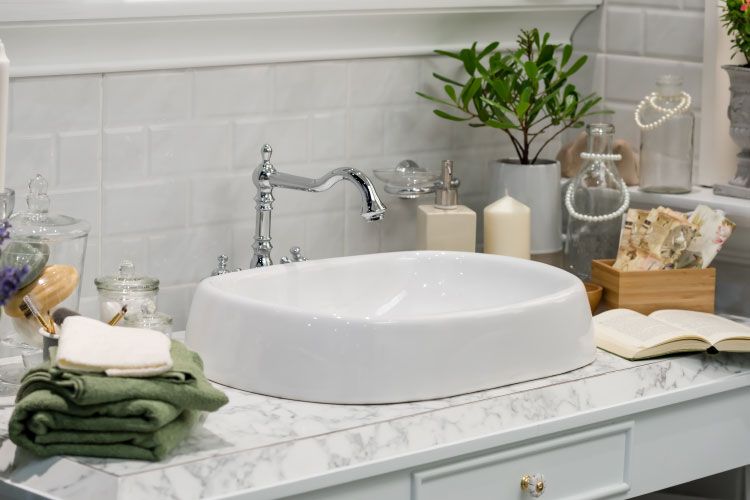 The simplest of items can instantly transform the overall look and feel of your bathroom. Even a fancy soap dispenser or a snazzy toothbrush holder could double up as intriguing decor. Its functional quality is as an additional perk. For a sophisticated look, choose items that blend well with the bathroom colors.
Don't forget nice soft hand towels. Fresh, clean towels, especially in solid colors, would instantly transport you to a hotel. Don't simply let them hang limp, either fold them and hang them, or roll them up and place them on a tray by the basin. You could also throw in a candle or two onto the tray for an added polished effect.
Bathroom decorating ideas #3: Floating beauties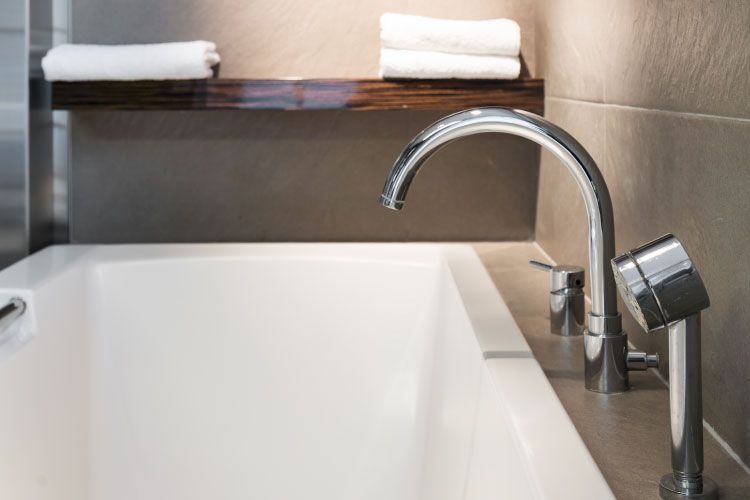 Use striking wall shelves as an accent and to also hold your dainty lotions, pots of creams and body washes. Install shelves in a bold color to accentuate the area. If floating shelves sound like too much work, simply purchase standing shelves and place it in the bathroom. Just ensure your bathroom has enough dry area so that your shelf doesn't ruin.
Cheap trick: You could purchase a metal rack from any convenience store and make it a fun DIY project by painting it in a color of your choice.
Bathroom decorating ideas #4: A splash of green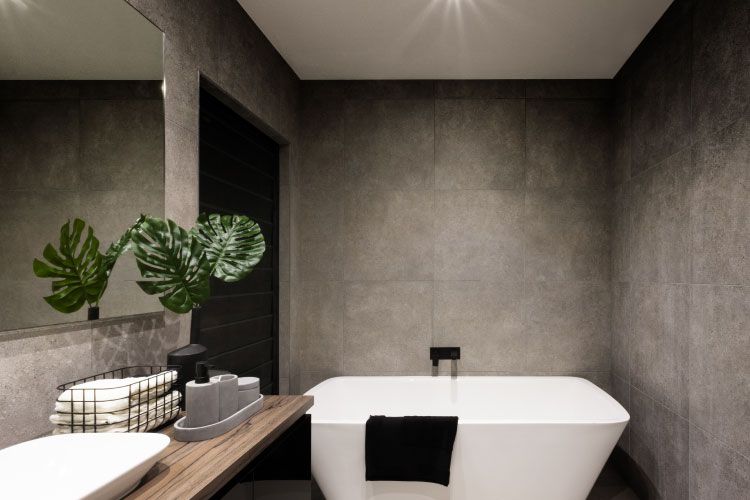 Even your bathroom needs something eye soothing! What's better than indoor plants? If an actual plant seem like too much maintenance, then opt for artificial potted plants. Line a few along the window sill or on the basin or even on the floating shelves.
Cheap trick: If you're lucky and have a garden, pluck a few long leaves, stems and all, and place it in a vase. You could also place freshly cut flowers. To increase their shelf life, drop paracetamol into the water.
Bathroom decorating ideas #5: Art attack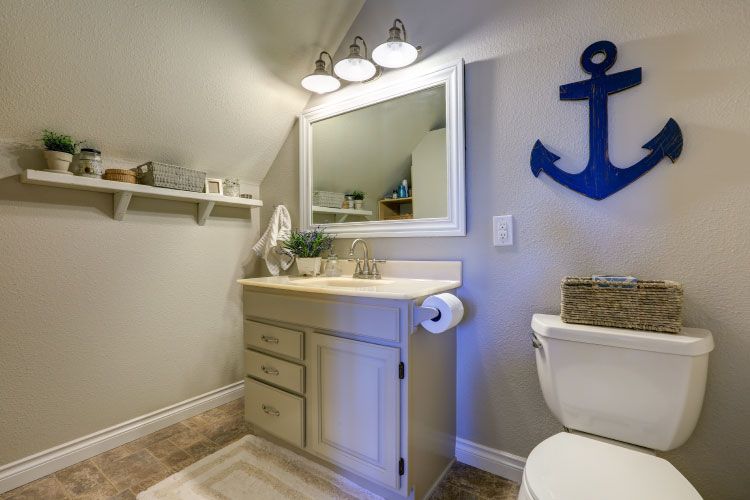 We all need something to read in the bathroom, don't we? You could solve this problem by hanging a few frames with sarcastic quotes. Or better yet, frame your favourite art print and hang it in front of your pot. You could also be bold and hang some decor (like the anchor) in your bathroom.
Cheap trick: Print some art on thick printing paper or pick up your favourite poster and ask a printing and framing store to laminate your art after placing it on a thin MDF board.
Bathroom decorating idea #6: Gorgeous mood lights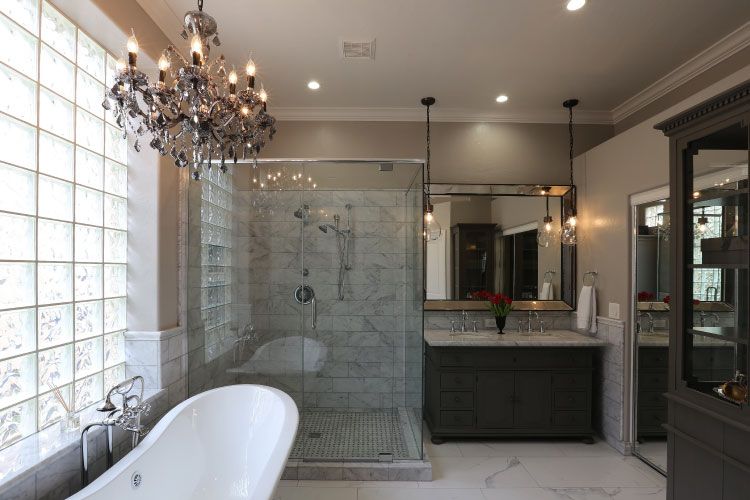 Lighting has a way of setting the mood. So, why not in the bathroom? A lovely chandelier might sound too ostentatious but trust us when we say that you'll feel like royalty every time you step out of your bathroom. This is the perfect bathroom decorating trick for a couple's bathroom or the master bath.
Cheap trick: You don't need to purchase chandeliers from lighting showrooms, you could also pick up something from a flea market or thrift store.
Bathroom decorating idea #7: Shower curtains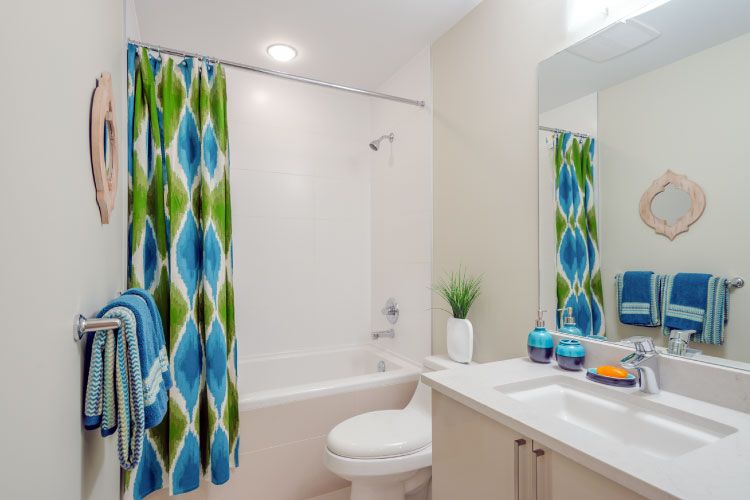 Yes, Indians are super averse to the idea of shower curtains or any curtains in the bathroom! But cordoning off the shower area with a pretty shower curtain can give your bathroom an elegant twist. It not only affords some privacy, especially when you share the bathroom with your partner but also contains the water flow and keeps at least half your bathroom dry.. Choose something that's bright and peppy.
If you happen to have a tiny bathroom window, we'd also suggest dressing that up — either with simple blinds or a pretty little curtain.
Cheap trick: Once you tire of your shower curtains, you could always swap the curtains with a set in your bedroom or living room. Odd? Not at all, shower curtains work perfectly well as regular curtains, in fact maintenance is easy.

Try a few of our bathroom decorating ideas and let us know if your bathroom has ever looked this stunning