Summer months bring with them an appetite for freshness and lightness in home decor. No wonder then, that it's the perfect time to indulge in creating some fresh flower arrangements to brighten up your room and bring a touch of nature indoors. Need some inspiration to get started? Here we go!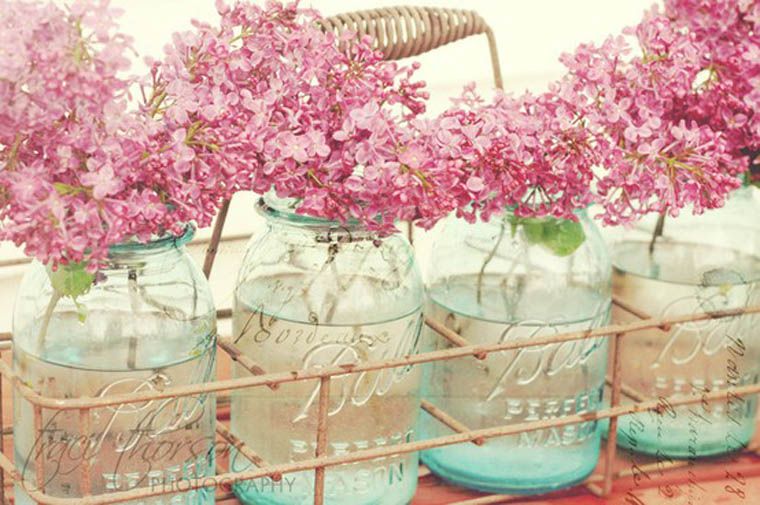 If there were a tangible embodiment of the phrase 'Summer Delight', this is it. Dainty sticks of lilac soaking in contrasting aqua-coloured mason jars, is a serene sight to behold and can enliven a table, or a bookshelf in no time. Use a single jar, or arrange several in a holder, like the one in the picture — for bringing a casual yet elegant vibe to your flower arrangements.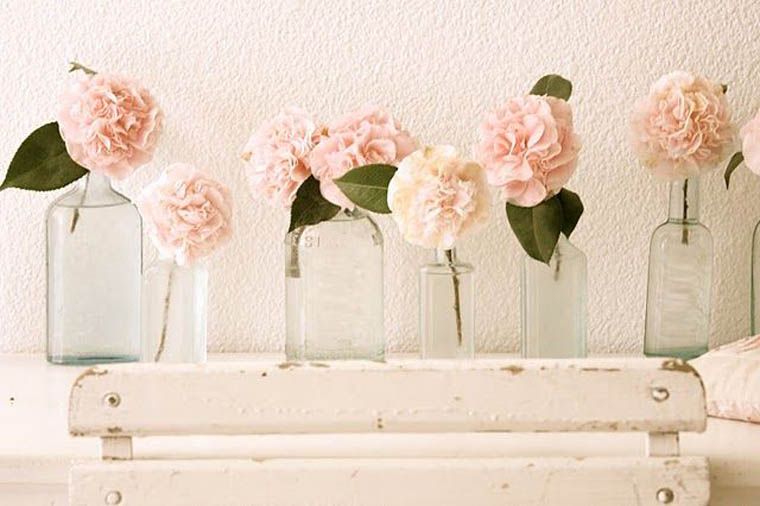 Does a hectic work schedule leave you with little time to decorate? This simple trick will answer your woes. Dip two long-stemmed peonies in a glass bottle and place it on your work or coffee table. This can be a minimalistic chic way to create fresh flower arrangements in your home. The glass bottle can be bought at a store, or you can repurpose your favorite liquor bottle and save some cash.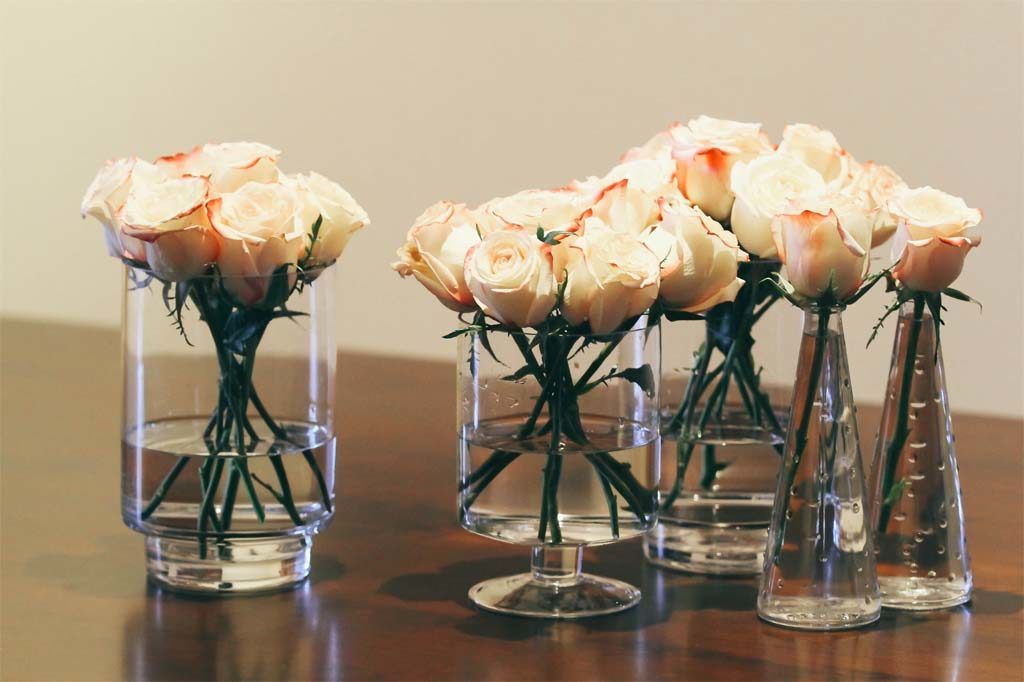 Only a true aesthete can appreciate a pared-down approach to decor. The visual effect of the cream rose buds, stacked in transparent containers, is astounding — the stems become an integral part of the flower arrangements. Also, notice how the diverse jar shapes add to the visual appeal of the whole setup.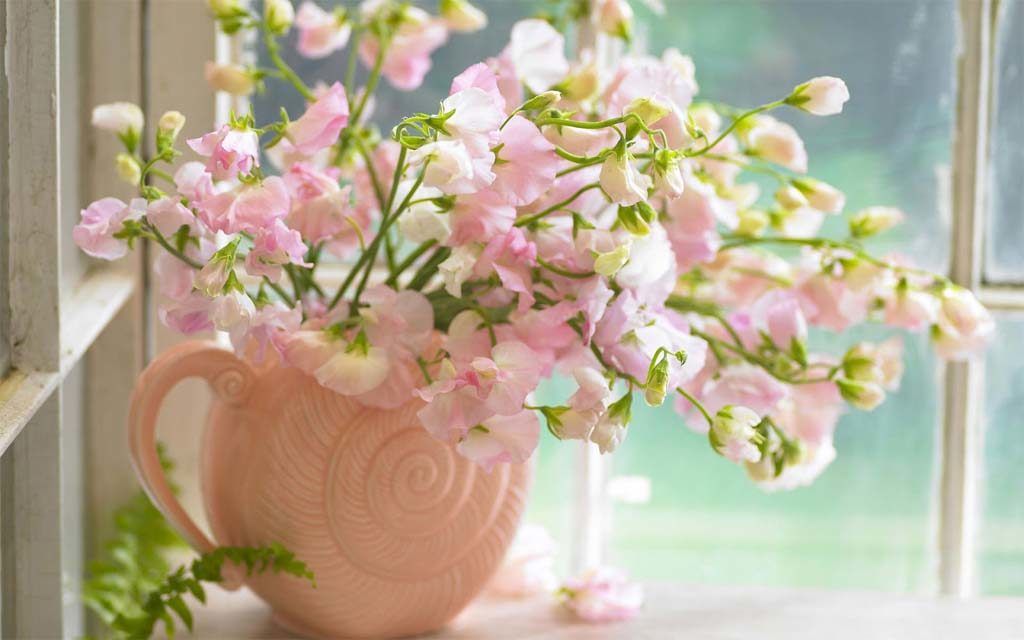 Imagine the taste of fresh lime on a warm summer evening, a good book to drown in, and a bunch of sweet peas by the window pane. Arrange them in a vintage porcelain teapot, in a pastel hue to match and you instantly have graceful and pretty fresh flower arrangements.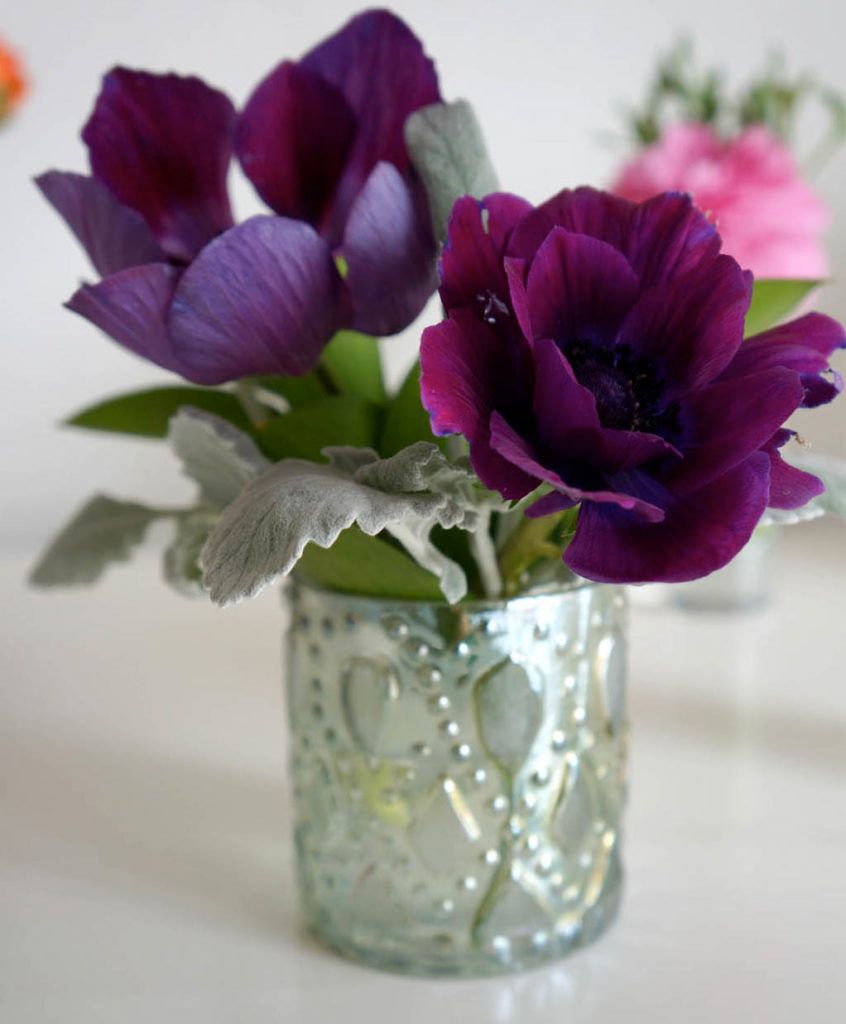 Combining unconventional elements together can produce fascinating results when it comes to interior accessories. Pick the luxurious purple poppies and add them to a glamorous metallic pot, and you can transform a corner from boring to beautiful.
Apart from the above, you can also choose from flowers like dahlia, cannas, pansies etc. — as the blooming flowers are aplenty. Armed with all this information and inspiration, you are all set to get your creative juices flowing and create unique flowers arrangements.