Prints in fashion keep coming back as trends from the past. And we're bringing back the floor-to-ceiling chintz you might remember from your grandmother's home! Types of floral print and patterns with big, bright blooms are the easiest way to incorporate colour, texture and elegance into your room interiors. Here are some techniques to bring these timeless patterns into modern interiors and we have listed them here!
Floral Print Decor #1: Wallpaper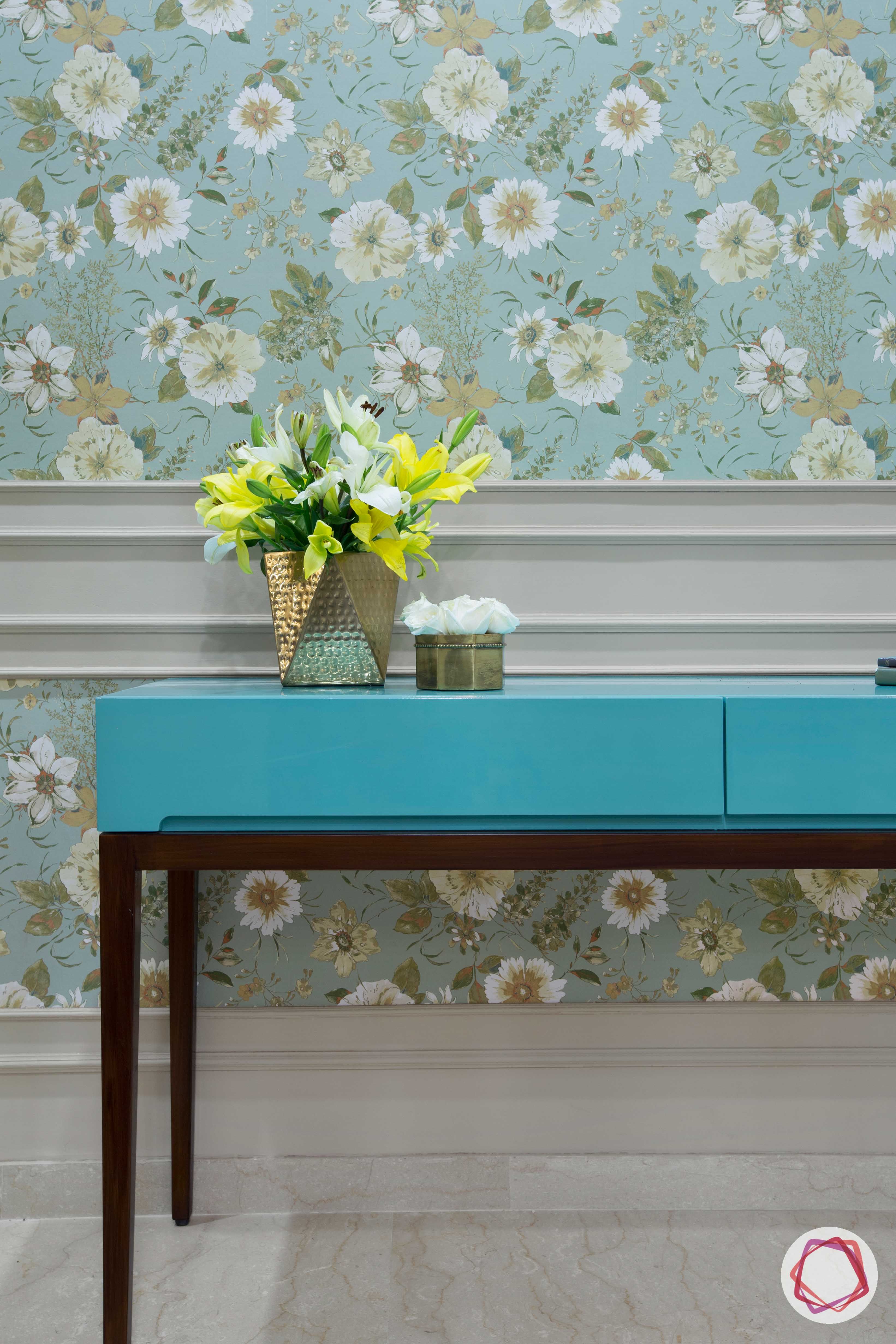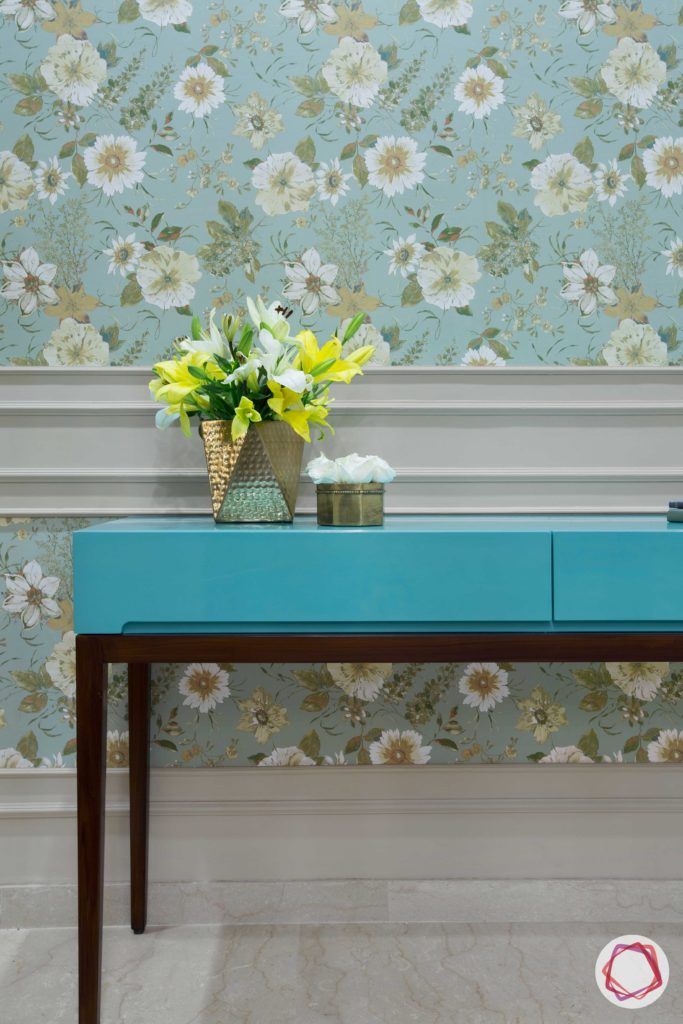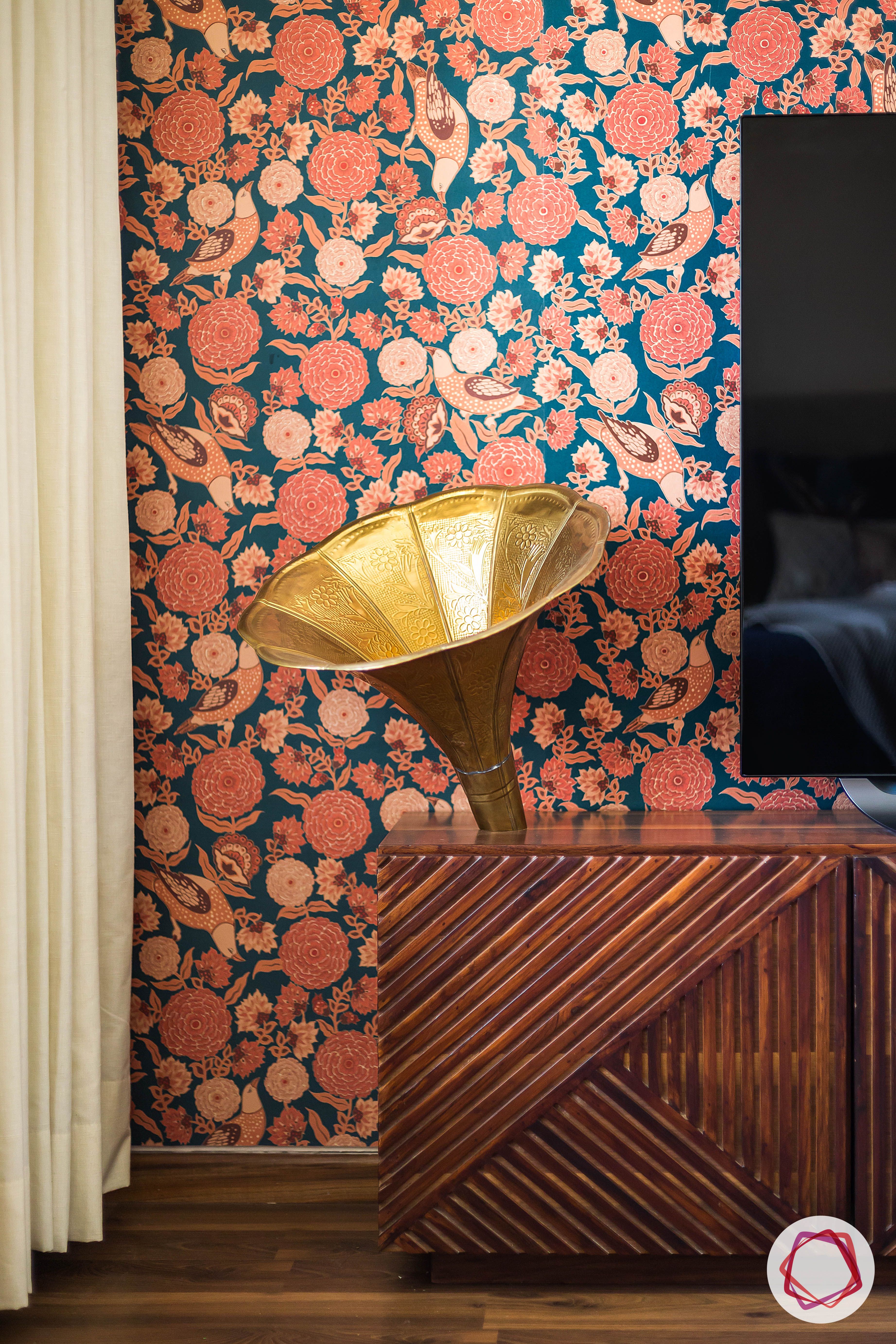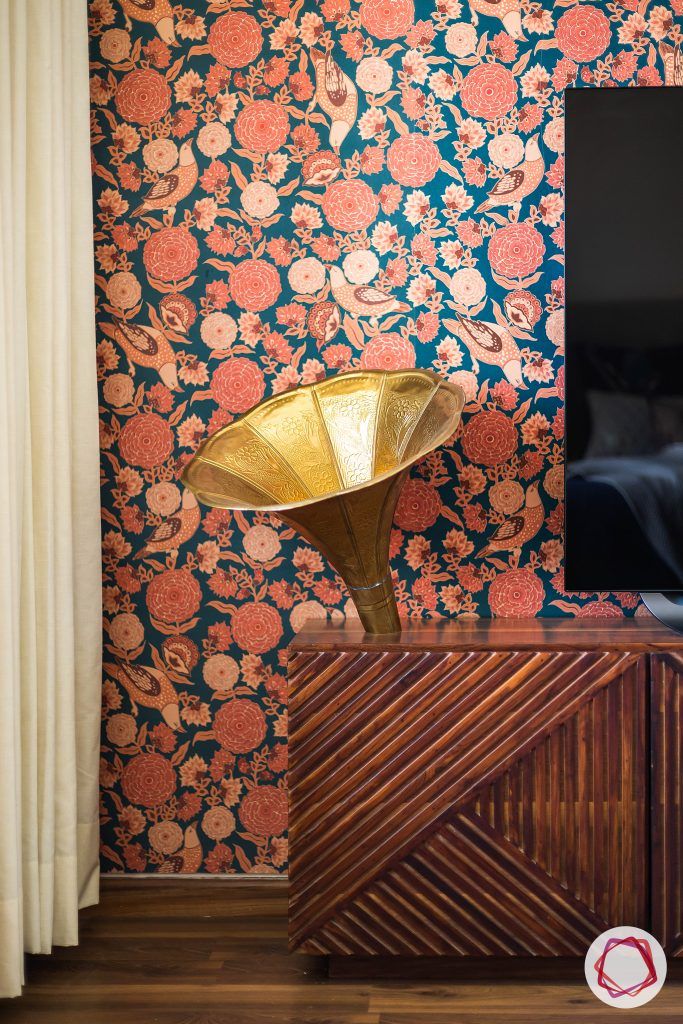 A wallpaper adds character to a room like nothing else. While small floral prints create a vintage look, a feature wall with stunning and large blossoms, is sure to add some oomph to your room interiors. Using colour-blocked furniture against the wallpaper, such as in these #LivspaceHomes, is a great way to ensure that the pattern isn't overpowering.
Floral Print Decor #2: Soft Furnishings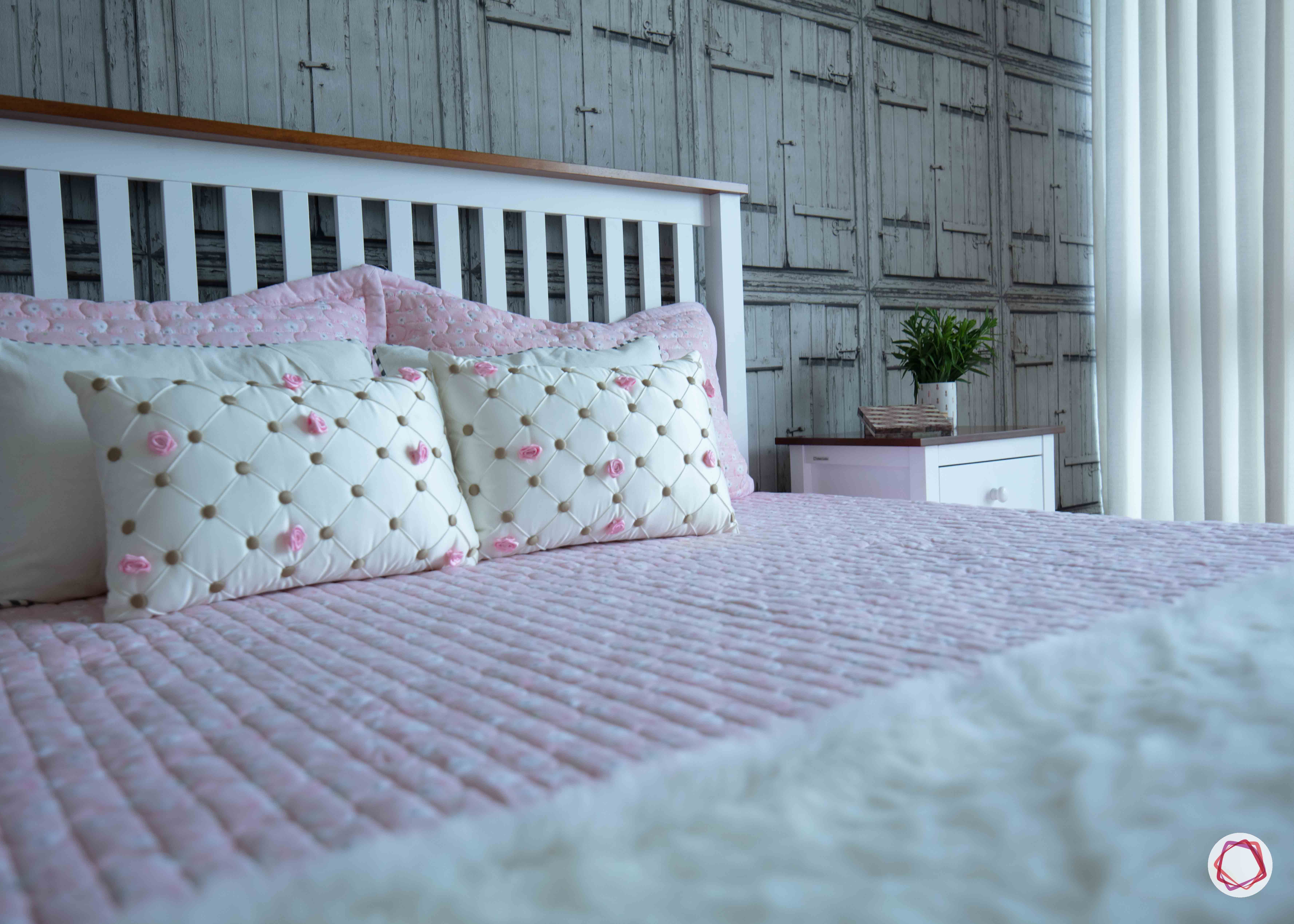 For those unwilling to make a commitment with wallpapers, introducing floral themes in soft furnishings is the best alternative to soften up rigid room interiors, and also to add texture to an otherwise neutral room.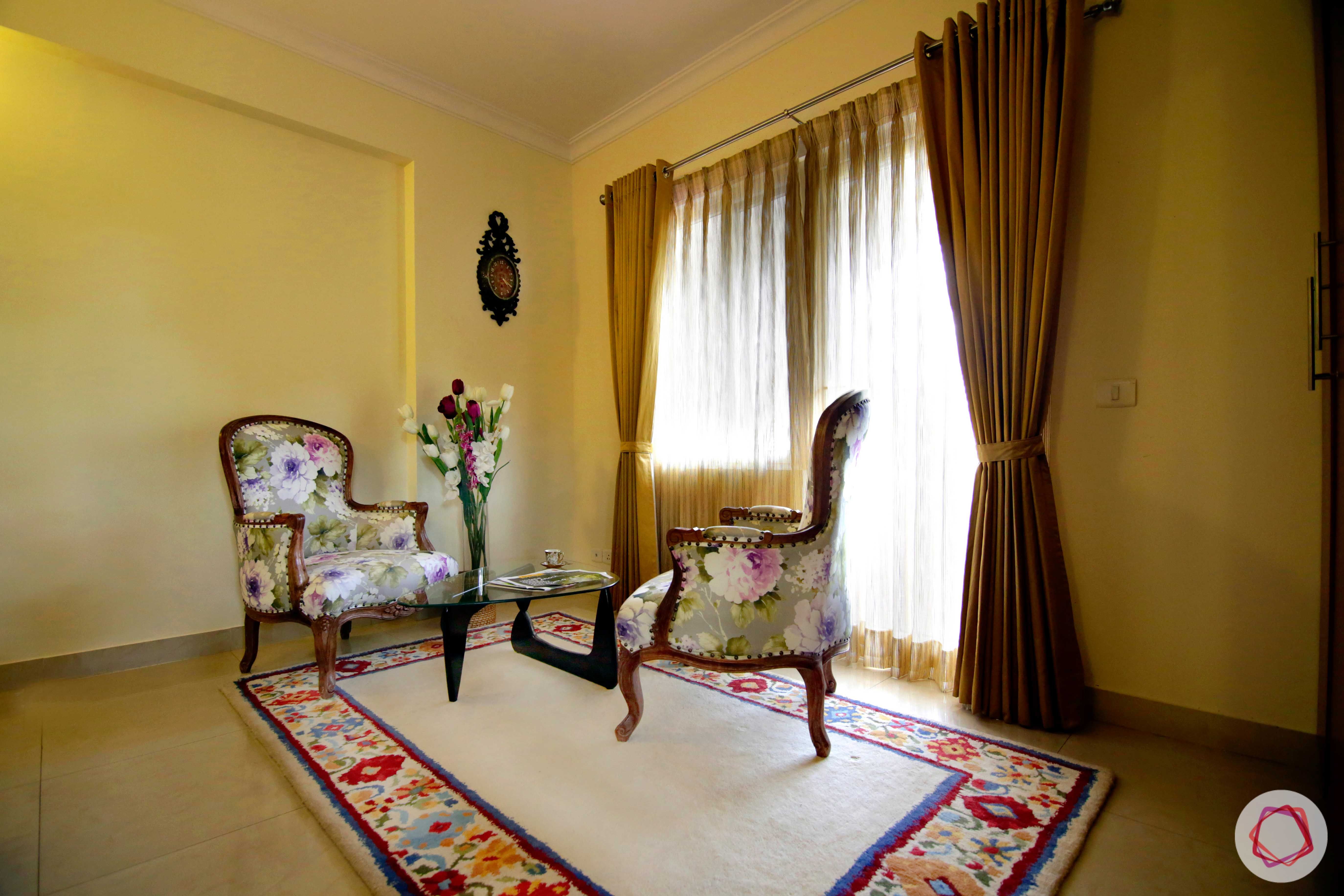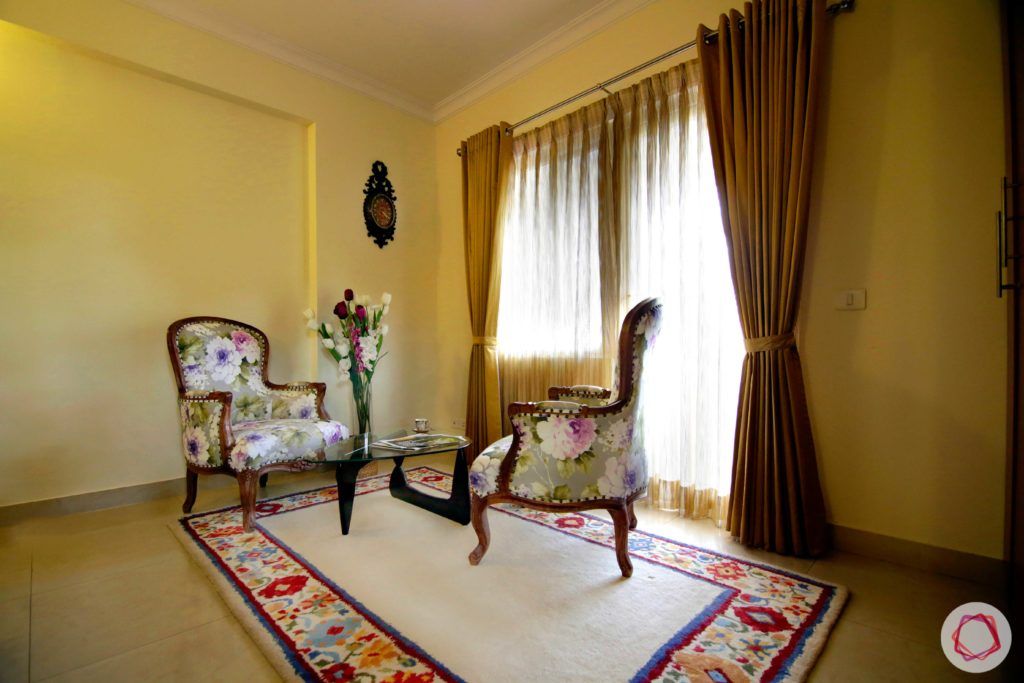 Part of your floor could be covered with a floral patterned rug. The rug here is also complementing the floral upholstery of the chairs to create a snug coffee corner.
Floral Print Decor #3: Upholstery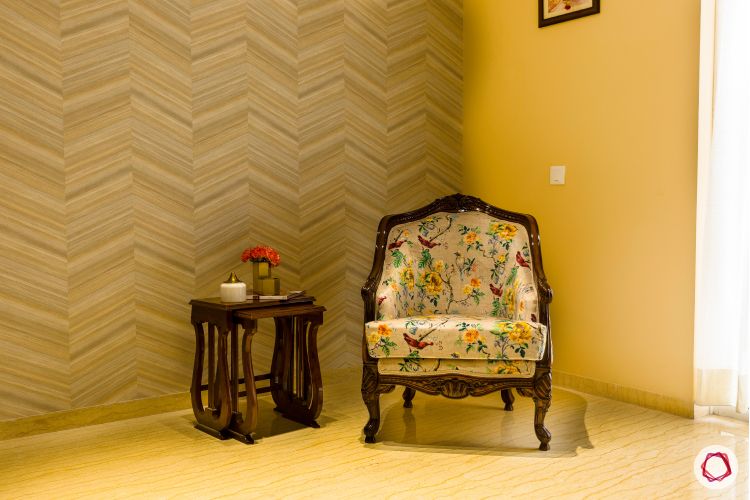 When done right, upholstery can be one of the quirkiest ways to incorporate floral prints into your interiors. The floral upholstery in this #LivspaceHome creates a cheerful ambience when it is set beside a geometric patterned wall.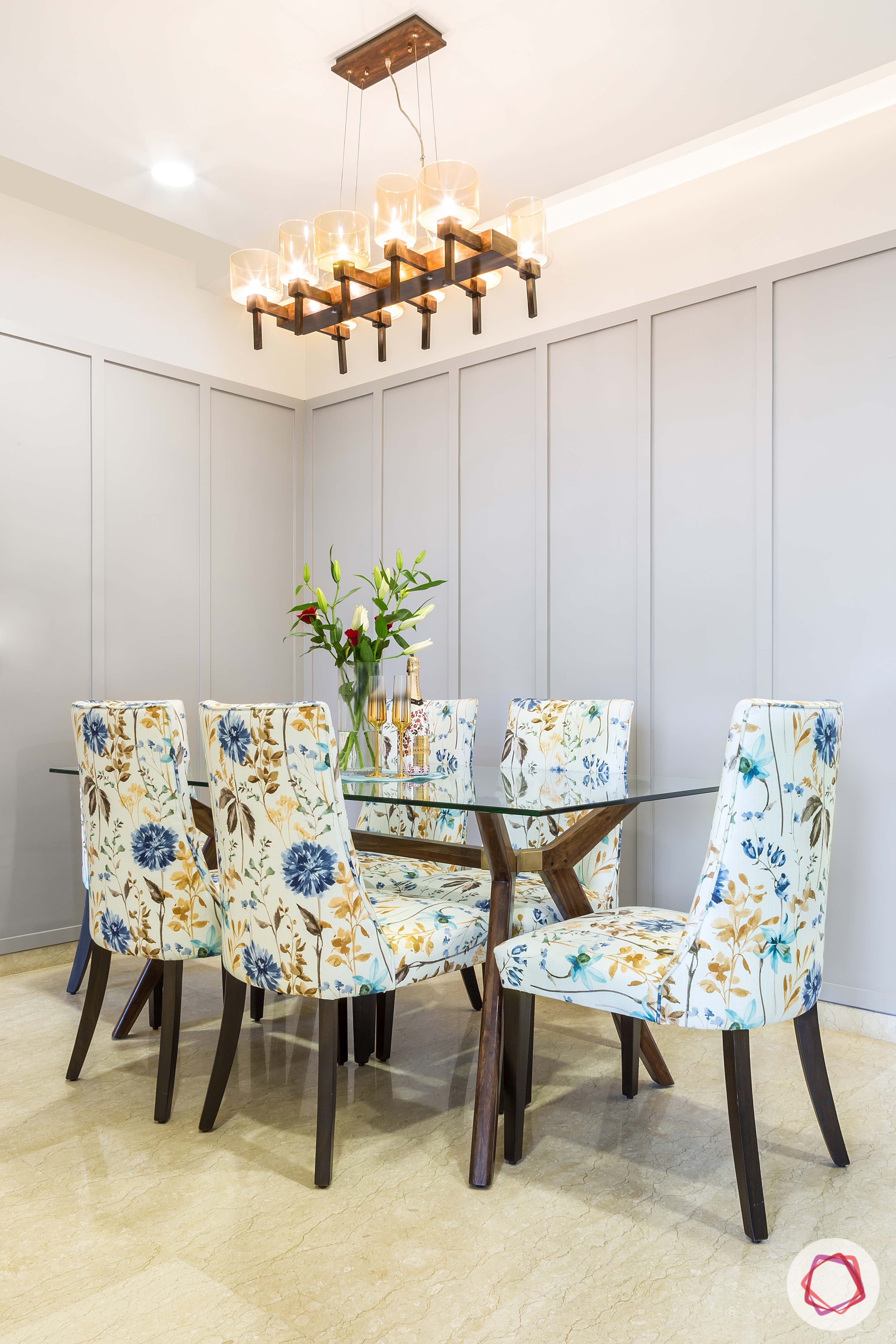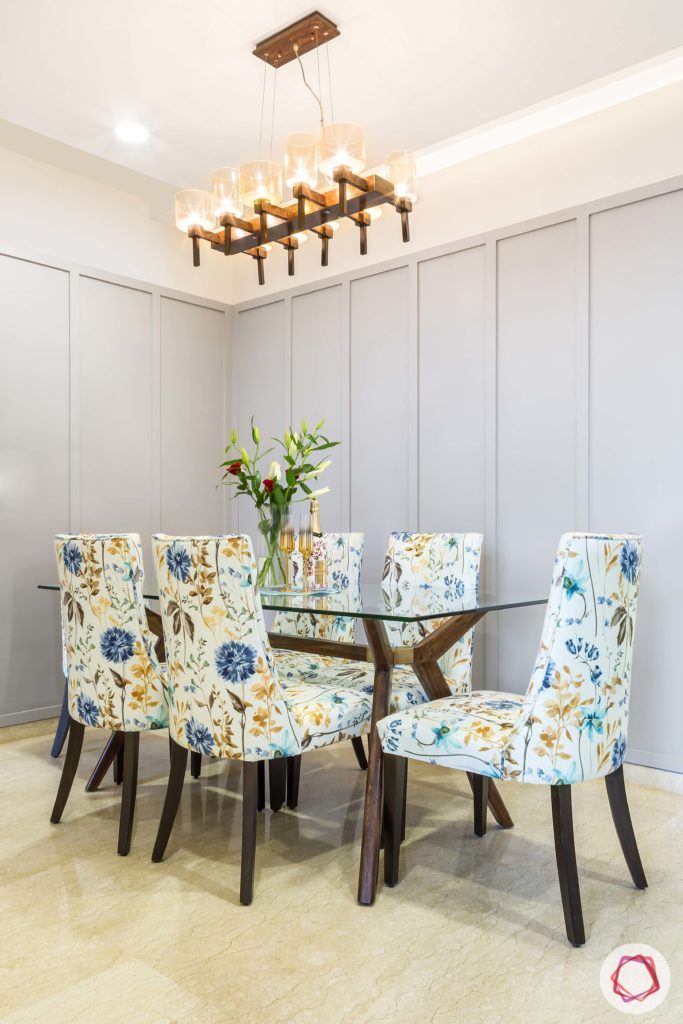 Our love for fabric also makes an appearance in cosy nooks designed for wholesome meals. This #LivspaceHome, for example, accommodates a clear glass dining table with upholstered chairs that adds a chic bohemian vibe to the room interiors.
Floral PrintDecor #4: Curtains & Blinds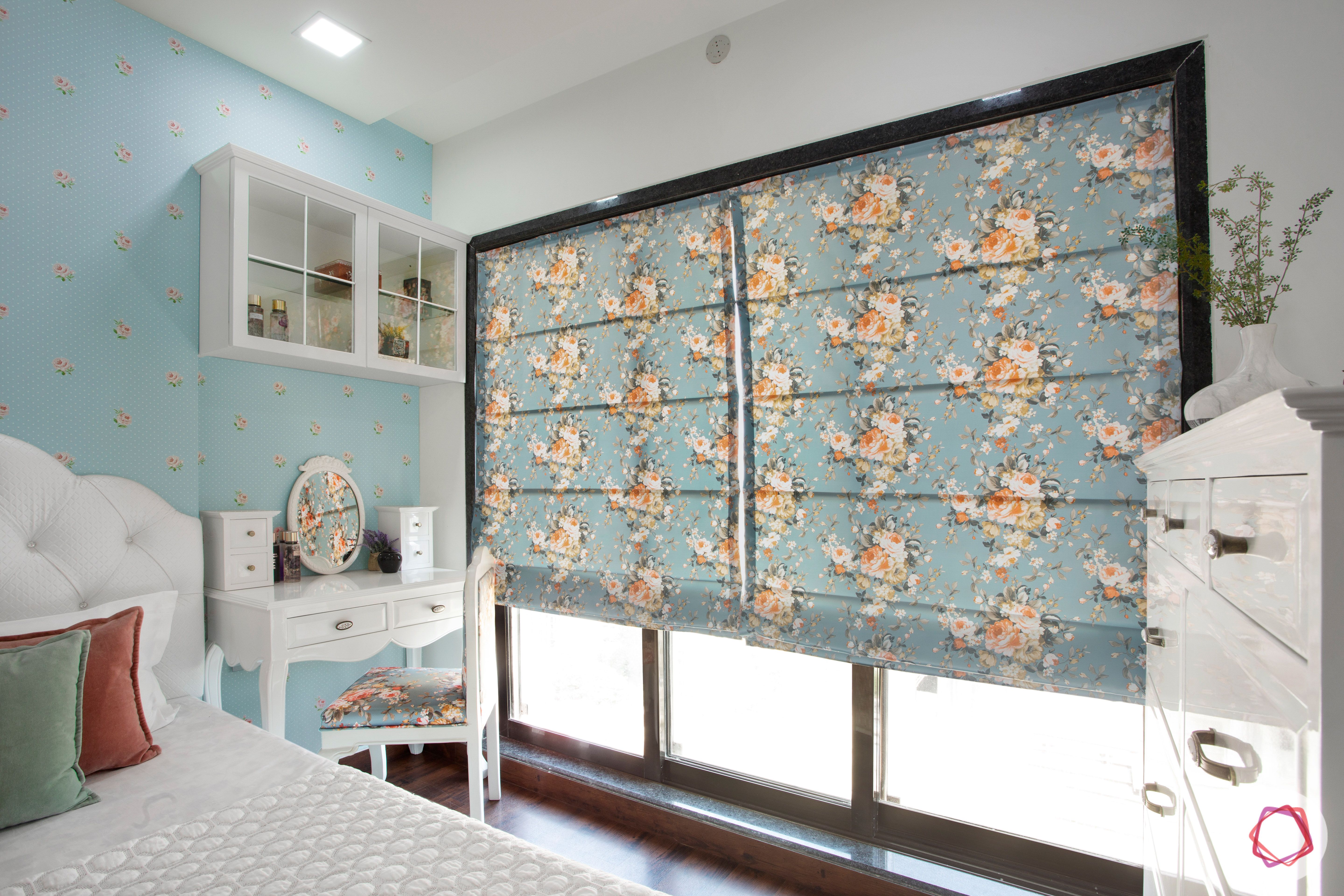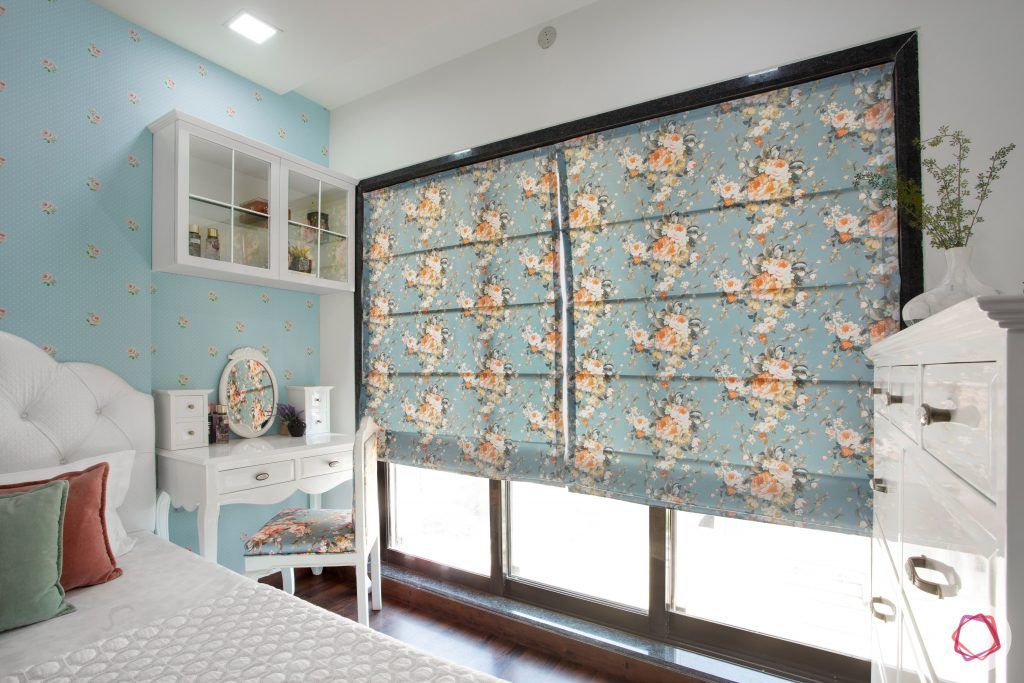 When you have a wall that is covered with windows or glass doors, you can bring form and function together by using blinds that mimic wallpaper. We found the perfect floral print blinds for these French windows to complement the calming aesthetic of the settings.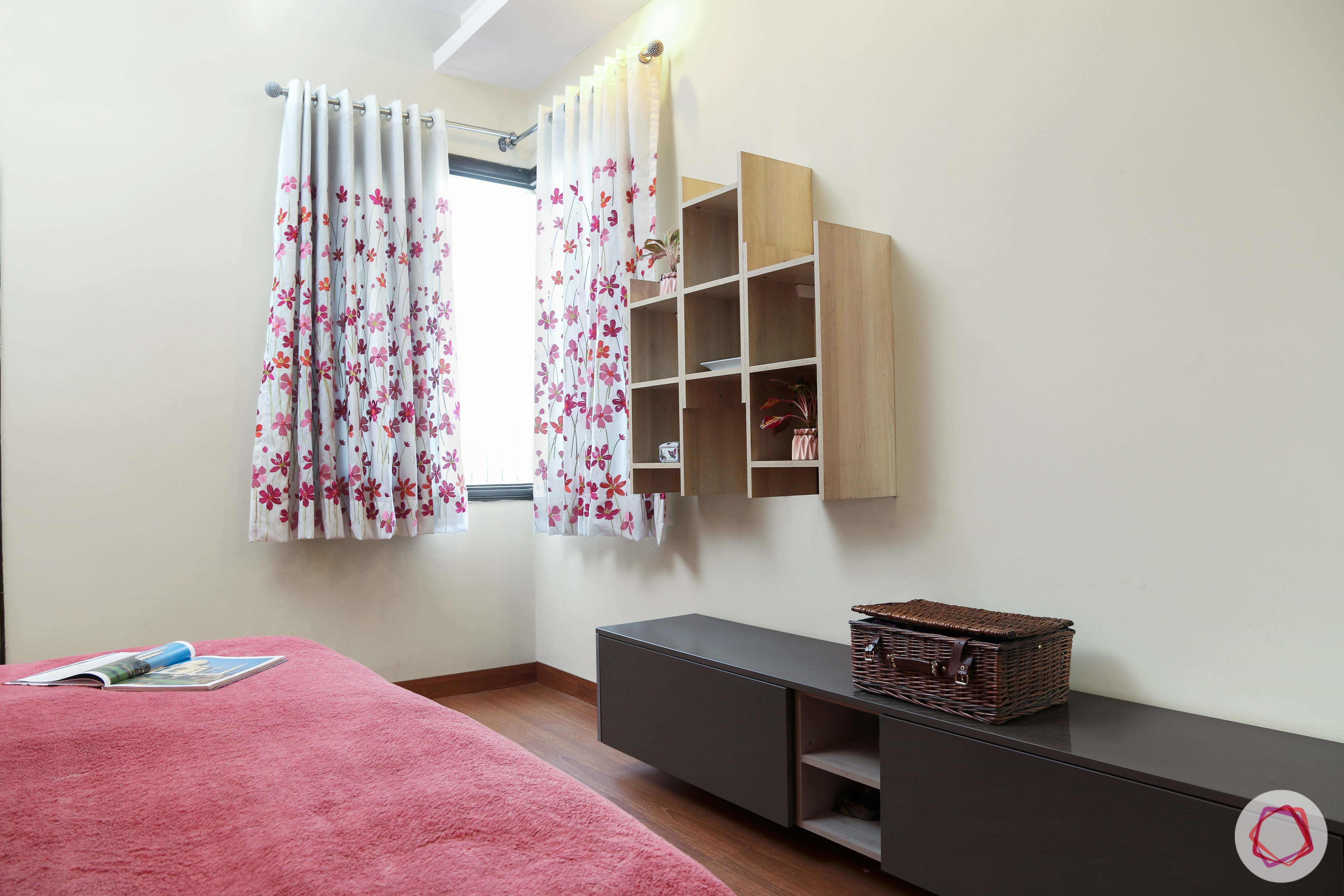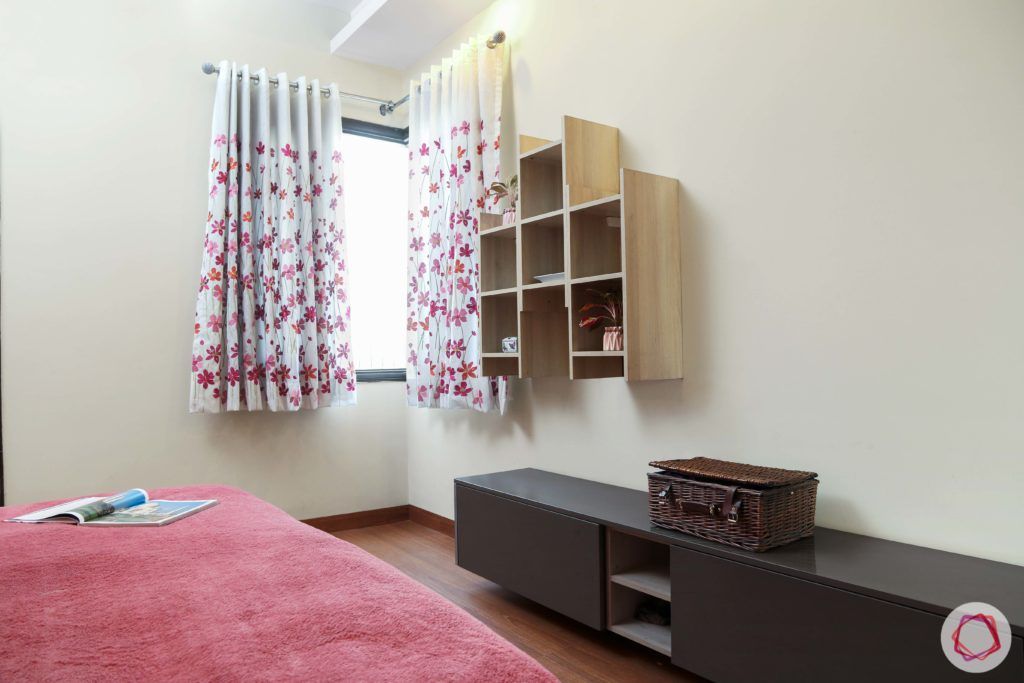 The blooms on this set of curtains add a touch of sublime softness to the corner. This set of florals can match the simplest of settings
Floral Print Decor #5: Wall Art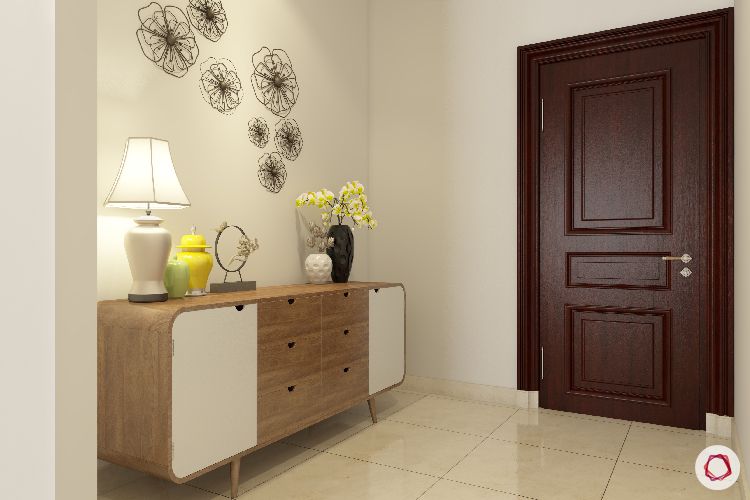 Wall space above a table, dresser or headboard is perfect for adding ornate installations. In this #LivspaceHome, we've extended the contemporary style of the furniture with metallic floral wall art to highlight the foyer.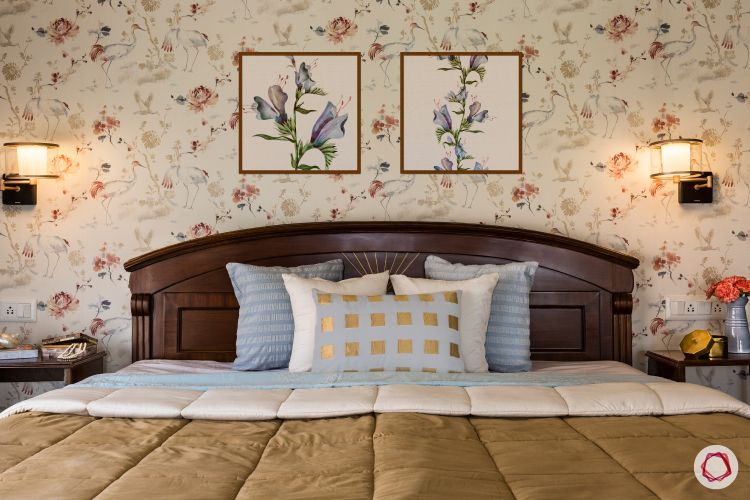 On the other hand, simple flower art against a floral print wallpaper in the bedroom can create a cozy bed and breakfast charm. Add to that a monotone duvet and vintage bedside lighting, and you have yourself a vision that is out of the retro movies!
Floral Print Decor #6: Tiles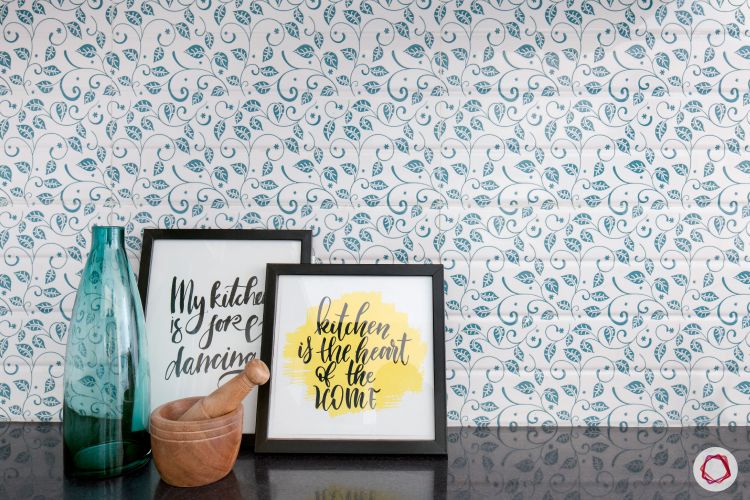 Tiled backsplashes can infuse colourful floral prints into your kitchen with their kaleidoscopic designs and seamless patterns. This #LivspaceHome pairs a mellow floral backsplash with some framed quotes to set the mood.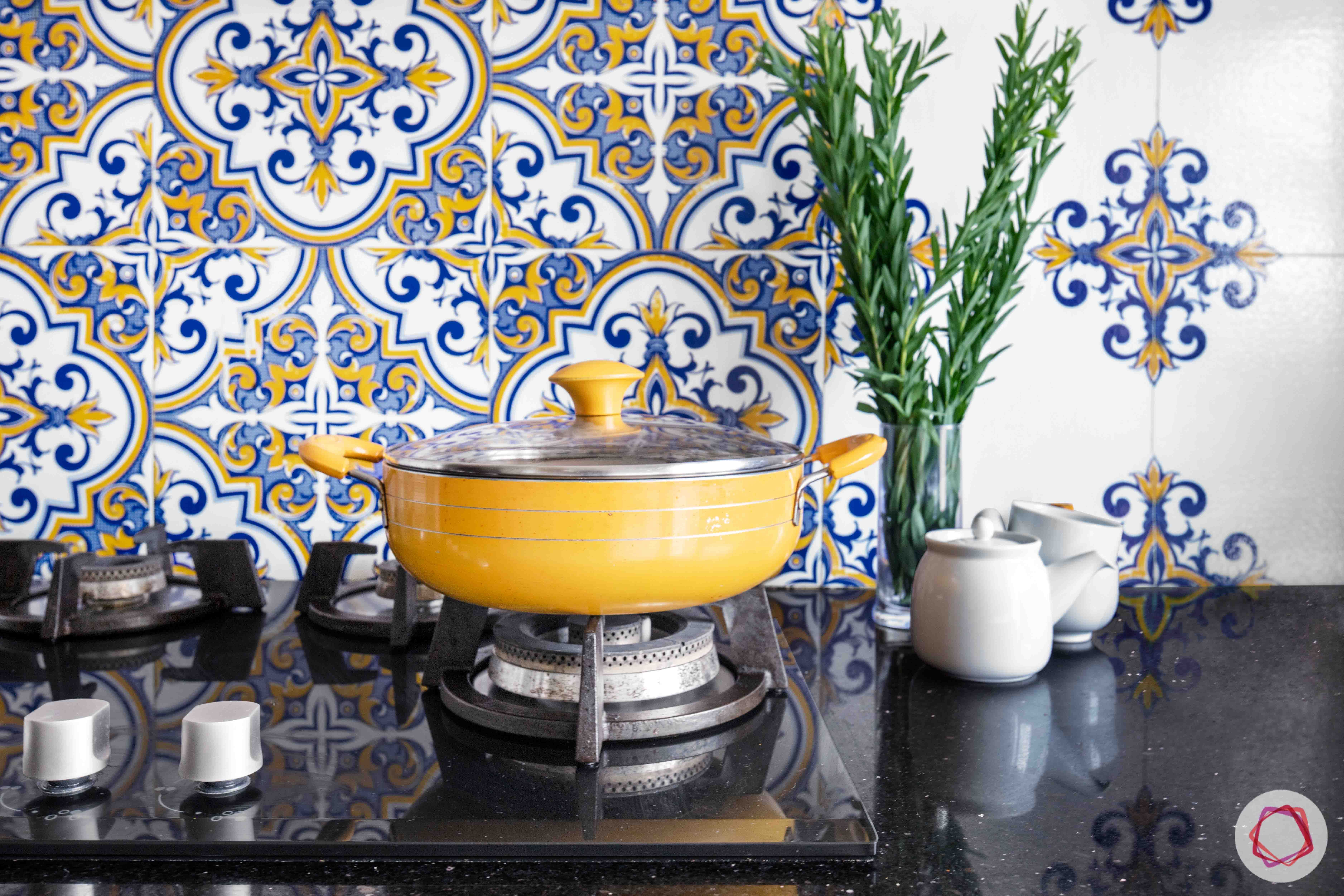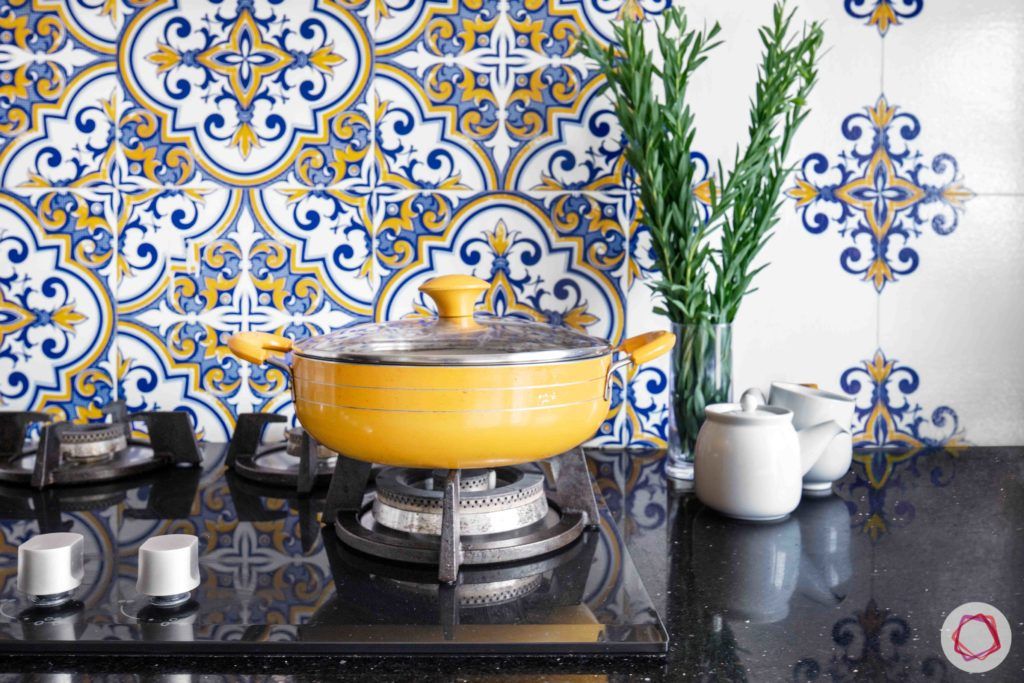 In contrast, distinct and bold floral patterns coupled with monochromatic cookware creates a striking look.
Floral Print Decor #7: Finishes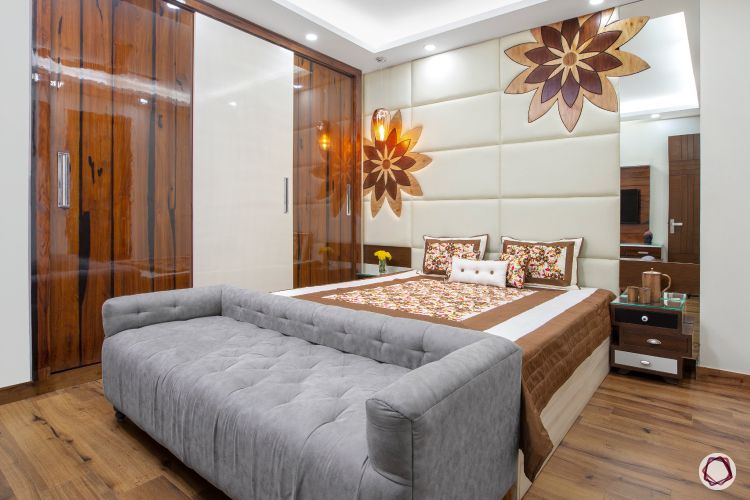 If you're pensive about taking the usual route with floral wallpaper, blinds and upholstery, use the pattern in various finishes to reinvent your interiors. In this #LivspaceHome, we turned the headboard into an artistic, accent piece with a few flower patterns that matched the two-tone theme of the bedroom.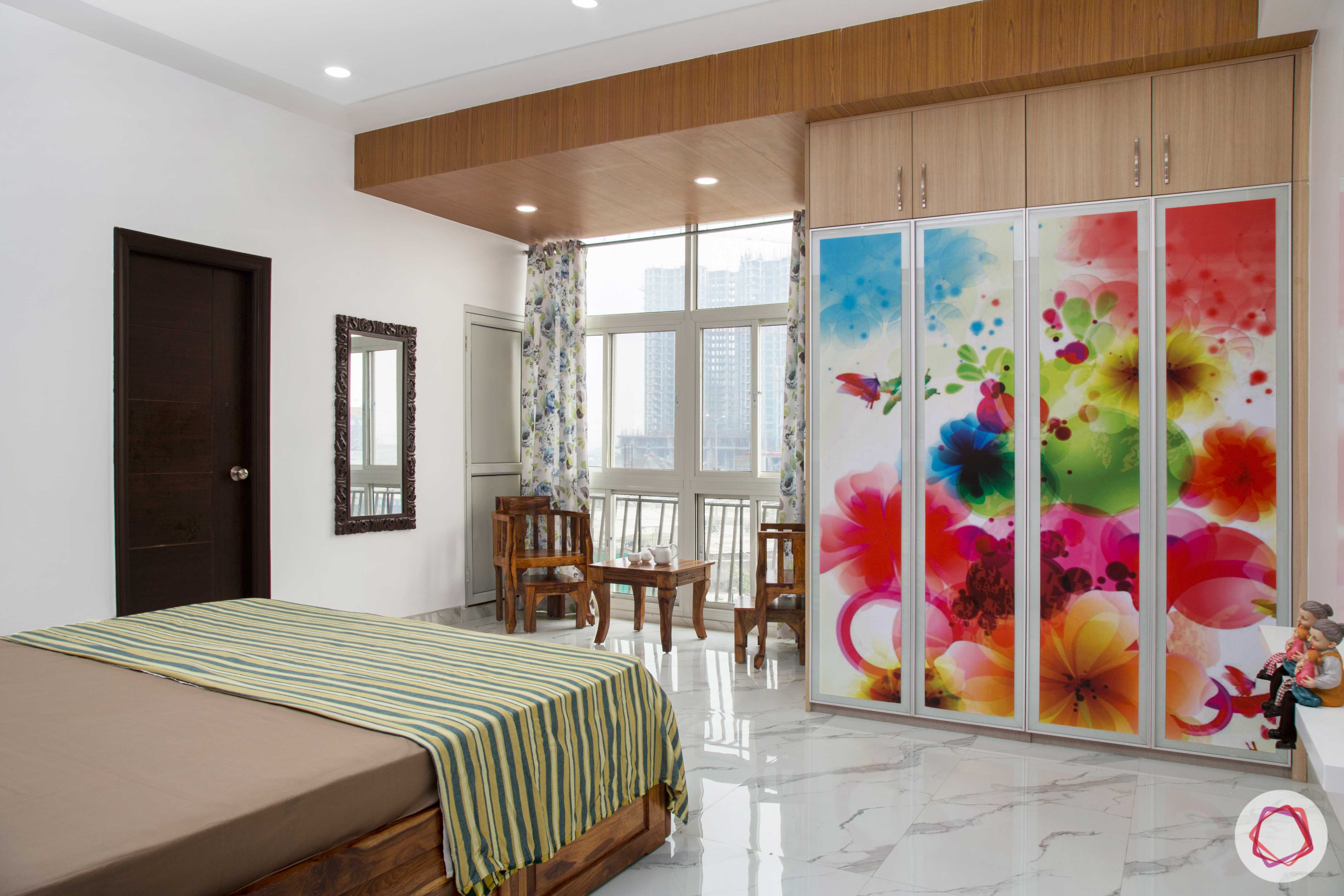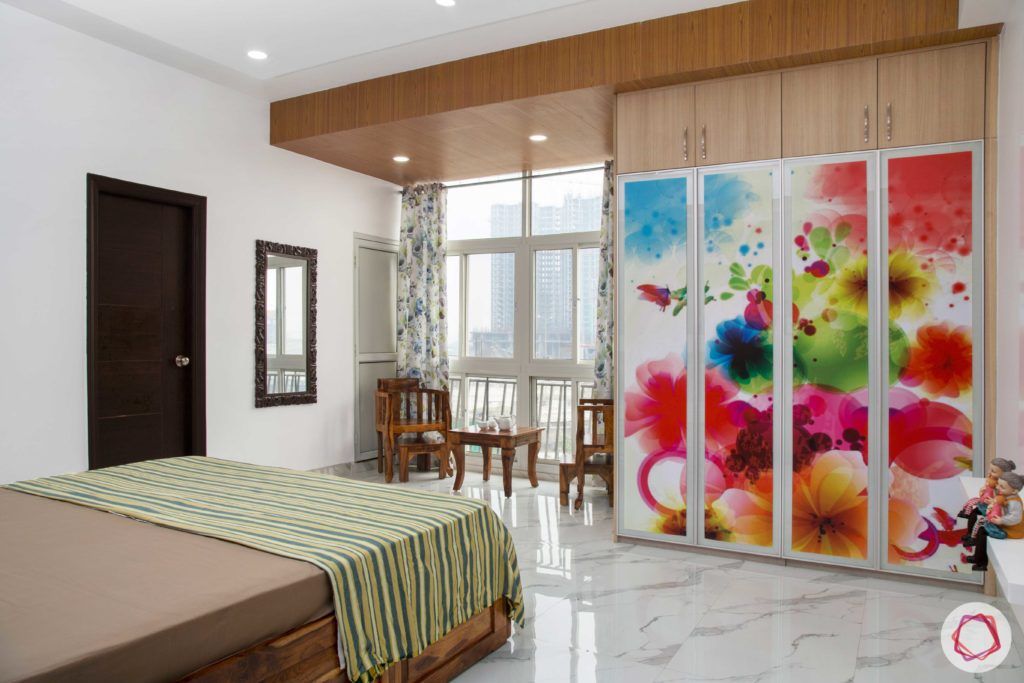 In another home, we added a spot of vibrance to a subtle bedroom by highlighting the wardrobe laminate with floral patterns. It instantly lends a cheery vibe to the room interiors.
Now that you have an understanding of how to work with floral prints, go ahead and try redecorating your home. Just remember not to overdo it and risk crowding your space. Also explore how to Turn Bare Walls Into Accent Walls.