Our reader's corner section features questions from our readers and provides insights on all topics related to home design, home keeping and interiors.
This edition's question:
---
I love prints and patterns and I was planning to decorate my home with it. However mixing patterns seems like a daunting task and I have no idea where to begin. Could you give me a few tips on how to go about it?
Sunita Sharma, Delhi
---
Mixing patterns is an excellent way to give your interiors a unique look. The best part is that, with our simple tips, you'll be able to pull it off like a pro.
Here are a few things to keep in mind before you begin:
1. More than one pattern – You can easily use up to three patterns in a space. This is just enough to make it look interesting, without making it look too busy or cluttered.
2. Take your room palette into consideration – A neutral colored room will help balance out bold prints and patterns, while a room with vibrant walls or furniture would call for a certain degree of decorating skill.
3. Don't over-coordinate – Over-coordination kills the look. Don't go overboard with matching stuff. Instead, play around with patterns and colors.
4. Consider scale – Large scale patterns look best on large pieces like curtains, accent walls and rugs, while small scale prints and patterns work best on small items like pillows, lamp shades, etc.
You can find more pointer on our article titled How To Incorporate Patterns In Your Living Room.
Given below are tips to help you decorate using some of the most popular decorative prints and patterns such as florals, geometric patterns and animal prints:
1. Floral Effects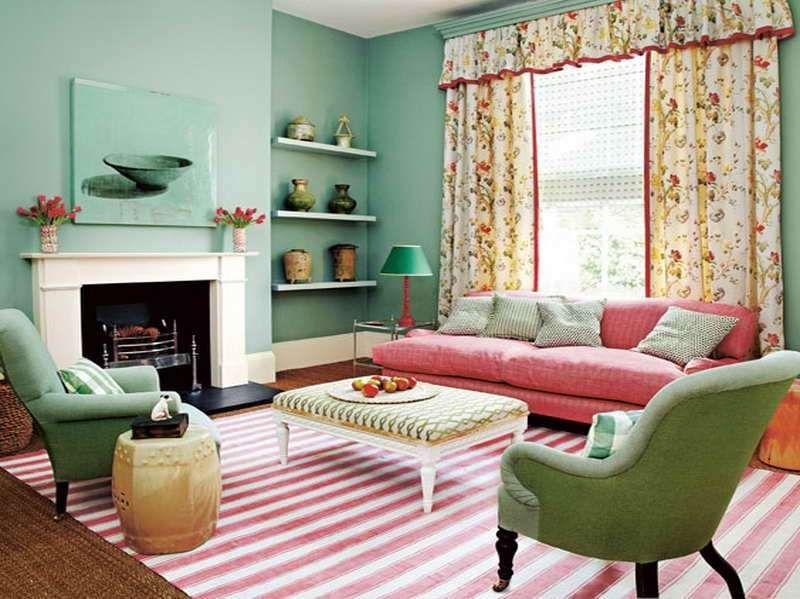 Source: Tempolibero
Indulge in a beautiful explosion of flowers in your room in the form of patterned curtains, wallpapers, rugs and pillows. Use tropical prints and add giant gingham checks or stripes to the mix to create a fresh look and balance it all out with modern furniture. Go bold with giant floral prints in vibrant hues on curtains and wallpapers or tone it down with small prints in muted shades.
2. Play With Geometric Prints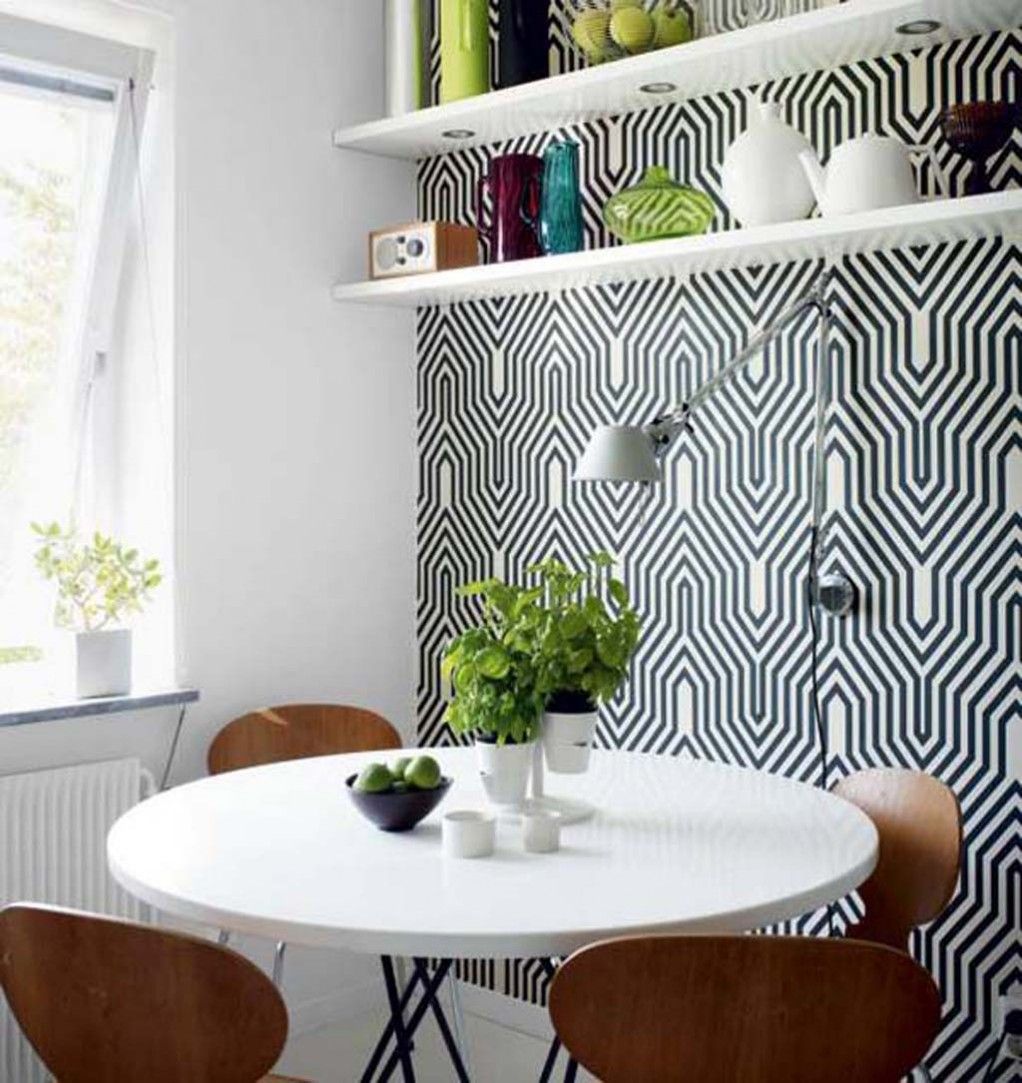 Source: Decoroption
If you love it bold, go for a mix of geometric patterns in your home in dark colours. If you like a softer approach, use patterned cushions, rugs or lampshades, preferably in pastels. Just remember to anchor the patterns with furniture or soft furnishings in neutral or vibrant shades, depending on your decorating theme. Similarly balance huge prints, eg., a loud wallpaper, like the one pictured above by using it only on one wall rather than on all four.
3. Go Wild With Animal Prints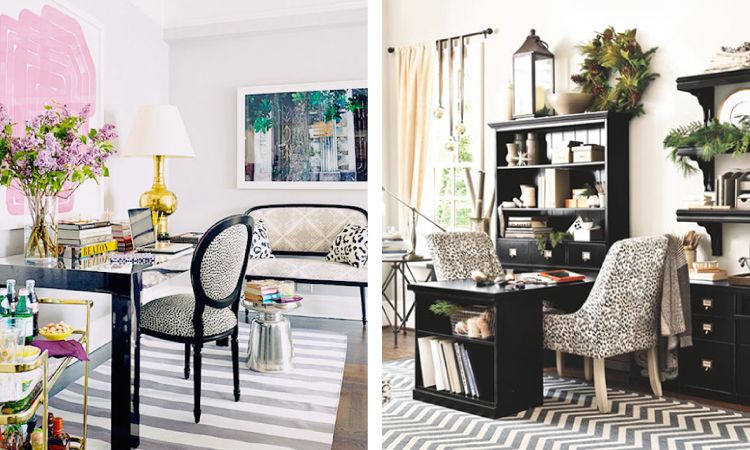 Source: Brit
Want to add a glamorous vibe to your home? Use animal prints. Create a home worthy of a rock star by mixing up different animal prints in a spacious room. For a more toned down look, add animal print accents to a room done up in a neutral palette. You could also try balancing it out with pastel-hued geometric prints.
4. Have Fun With Different Patterns In The Same Color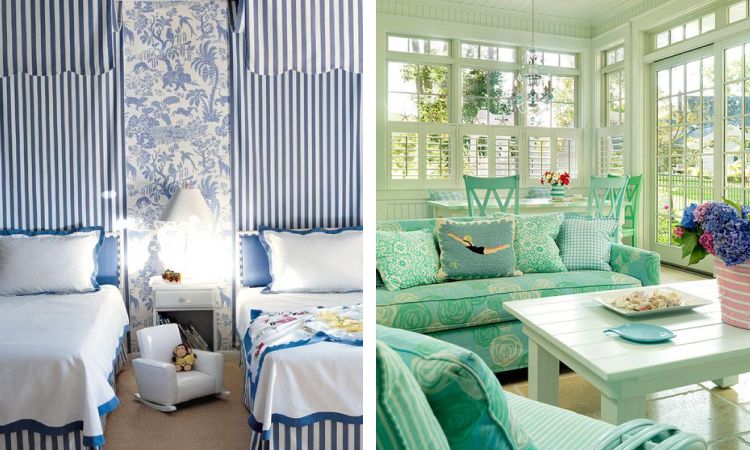 Source: Myhomeideas, Diary
An easy way to play with patterns is to use different types of prints in similar colors. Prints in black and white give a dramatic effect, while those in pastel shades are more soothing.
Have fun expressing your creative side with prints and patterns, and see your home turn into your very own dream world!