One of the greatest joys of life is to become parents. If you are about to welcome your little bundle of joy, we understand your excitement! But first, you need to get your baby's room ready in time before he or she arrives. So there's work to do! Where should we start? This guide will help you with everything baby room décor related so that your baby photos in this room are perfect even if the experience of new parenthood might have some hiccups.
How to design a baby room?
1. Layout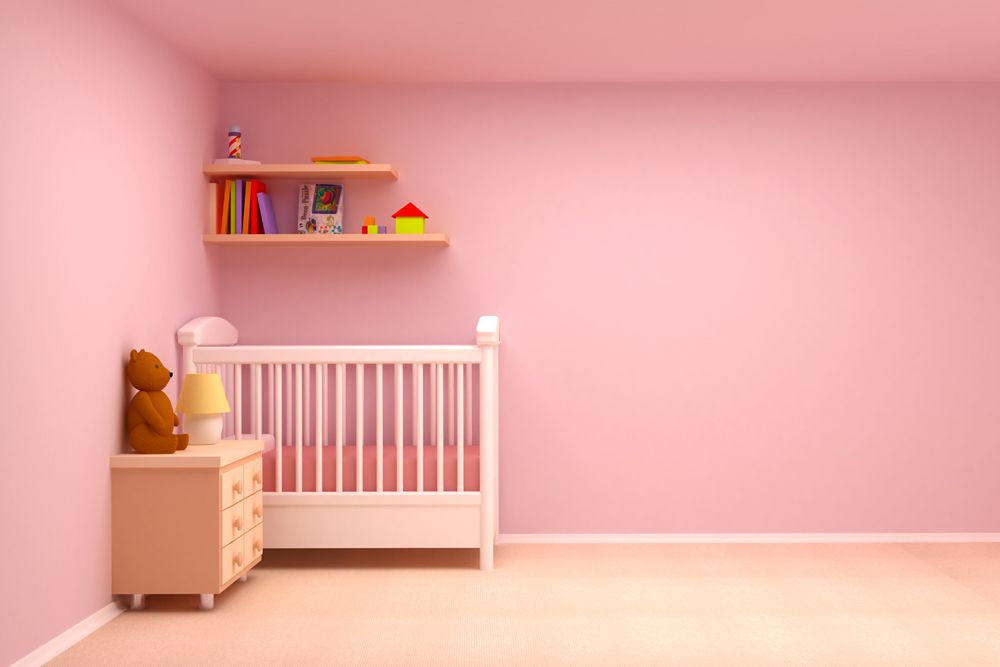 Once you have decided on the room, the first thing that you have to consider is the layout. Your baby room design will depend, to a large extent, on the layout of the room. Figure out the room dimensions, placement of electrical switches, windows and door. This will help you get an idea about where you should place all your baby's items.
2. Theme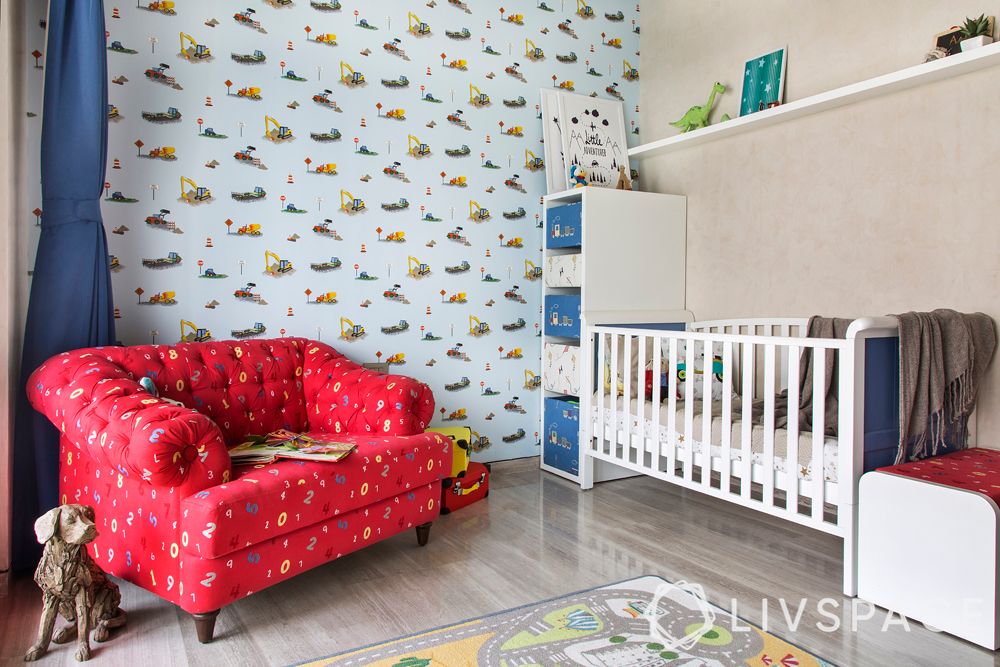 The next step is to select a theme for your baby's nursery. While pink and blue themes are common choices amongst new parents, there are several versatile themes that you can choose from. Whether it is cartoon-themed or all about wildlife-, make sure you pick something that your baby won't outgrow in a hurry.
3. Flooring, Painting and Lighting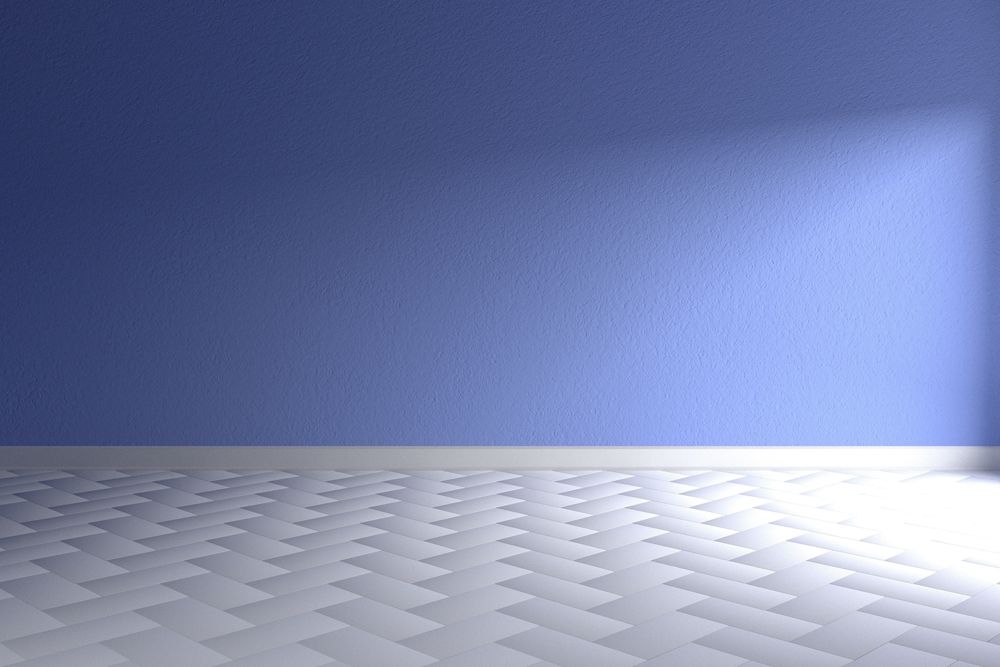 The next step is to get the painting, flooring and lighting done. Consider laying a soft rug or carpet on the floor. This will ensure the comfort of both mom/dad and bub. Also, your baby's room should be well-lit. Install lights that can be controlled remotely because you may not want to hobble in the dark and risk waking the sleeping baby.
4. Furniture
Now that the outer structure is ready, it's time to start furnishing your baby's room. Many parents tend to go overboard by buying everything that they see. What you need to remember is that your baby will grow very fast and this infant-friendly furniture will become obsolete. Thus, it is prudent to just stick to the essentials. The key baby room décor items that you should invest in are a cot, bassinet, changing table, storage and a feeding chair.
PS: All babies are different; just like us adults they have their own personalities. It might be a good idea to wait and see what your child is amused with before you invest in a treehouse or play gym.
5. Baby Proofing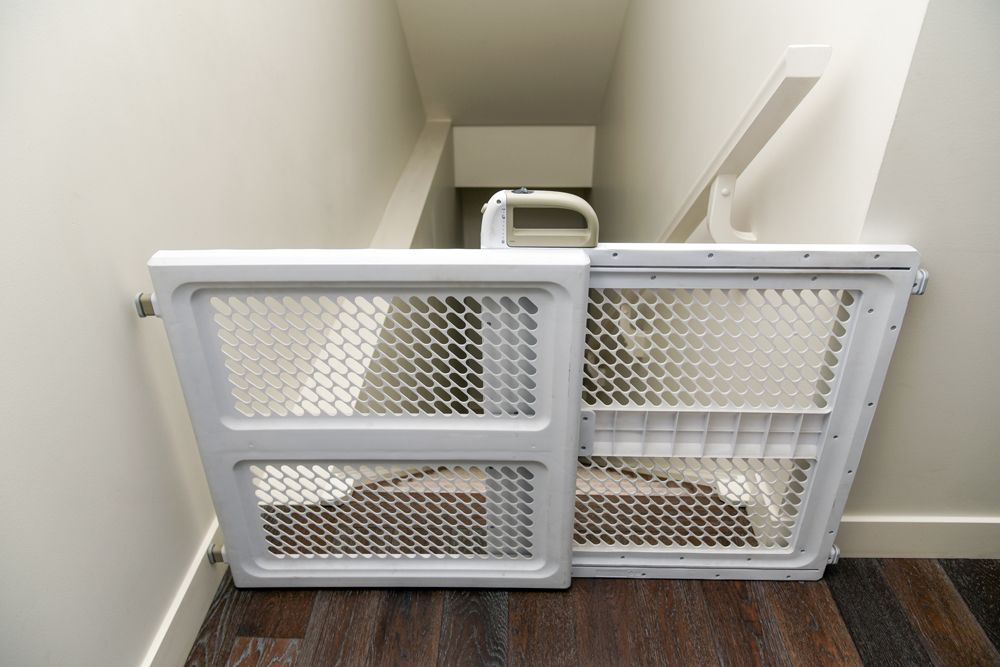 Your baby's safety is the most important criteria for a baby room design. Each and every corner of the nursery should be baby-proofed. While buying furniture, choose ones with rounded corners instead of sharp edges. All electrical plugs and outlets should be covered. Cords can be a strangulation risk and should be placed out of reach of your toddler. Also, consider installing smoke detectors and a baby monitor for added safety.
6. Accessories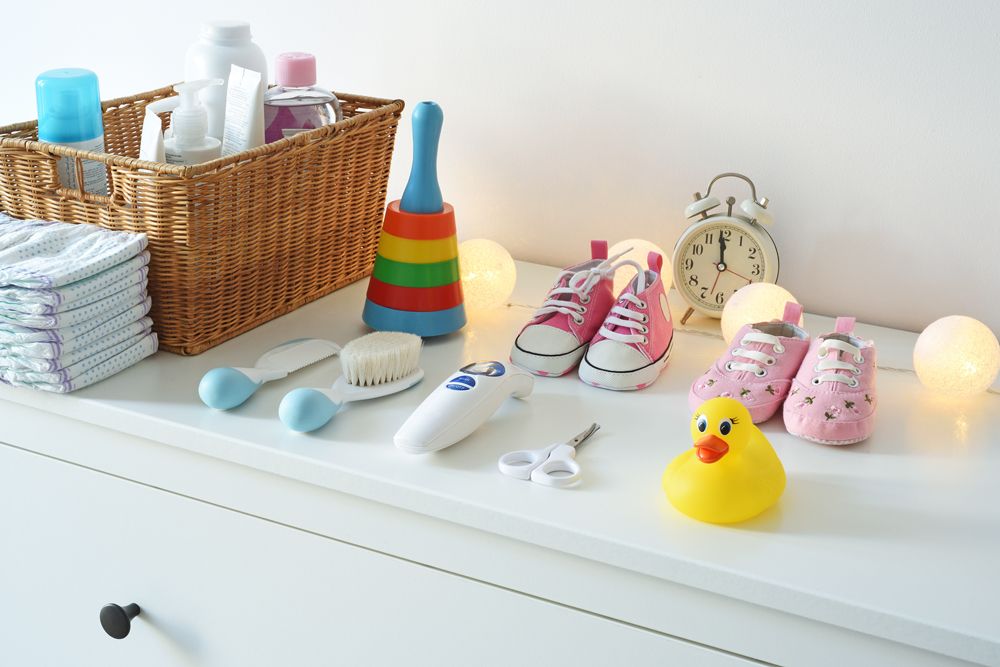 Now, coming to the fun part of designing a baby room, the accessories! Accessories include both essential items as well as toys. As your baby grows, they will need several things like milk bottles, towels, bibs, bath toys and so much more. The easiest way to store these accessories is by placing a table or cabinet in the nursery which is solely dedicated to these items.
Dos of Baby Room Décor
1. Install proper lighting: Use warm pendant lights that are bright enough for adults but not too harsh on your baby.
2. Use zero VOC paint: Ordinary paints can give off fumes that can harm both mother and baby. Zero volatile organic compounds (VOC) paints are safe and smell amazing!
3. Add a soft rug: Hard floors can be painful when you are pulling an all-nighter while soothing a crying baby.

Don'ts of Baby Room Décor
1. Don't place loose items above the crib: Small, loose toys above the crib can be a choking hazard. Avoid placing such items above the crib.
2. Don't forget to stock essentials: Once your little one arrives, you will hardly have any time to go shopping. So stock up on all the essentials like diapers, wipes, lotions etc beforehand.
3. Don't forget to add storage: A baby comes with limitless things that have to be stored safely. Make sure that the baby room has ample storage space.
Baby Room Décor Styles
From basic to quirky, here are some amazing baby room décor ideas:
1. Minimal
Your baby room design does not have to be bright and loud. Many millennial parents prefer a simple and basic style which they can customise as their baby grows older. If you are looking for minimal baby room décor ideas, then this room should be at the top of your list! White walls and airy drapes are a great way to make a room look bright and spacious. The cute toys and the play tent add some fun elements to this nursery.
2. Colour Contrast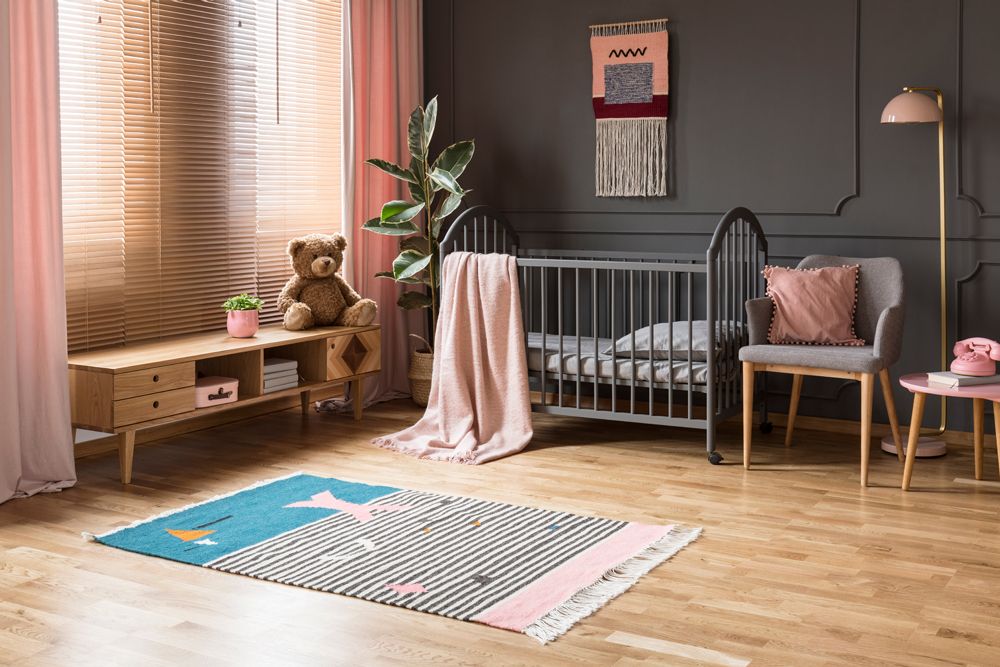 Blue or pink? Why not go for both?! One of the latest trends in baby room design is the use of two contrasting colours. We are all hearts for this grey and pink nursery room. This baby room design, with the soft pink décor items combined with a slate grey, and wooden elements, is definitely steal-worthy for your baby's room!
3. Pastels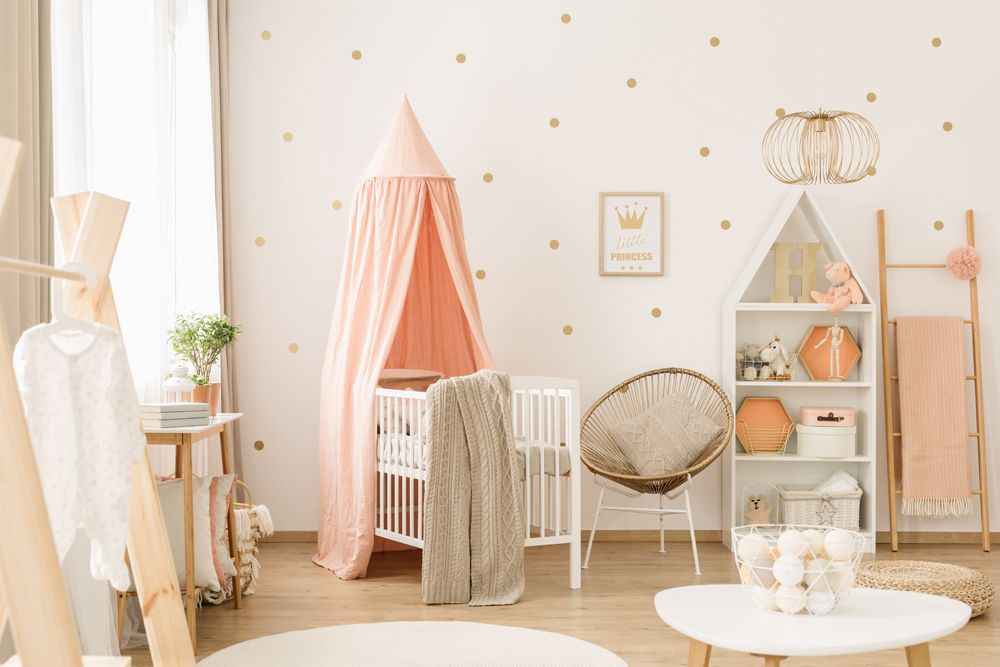 There is something really sweet and innocent about baby rooms done up in pastels! In fact pastel pinks are often called baby pink. If you love pastels as much as we do, then check out this dainty baby room. Done up in a soft pastel pink with soothing white furniture, this baby room is perfect for your little bundle of joy!
4. Animal Designs
As kids, we all had a favourite stuffed animal that we adored! Babies are fascinated by animals and designing your baby's room in animal prints and patterns will definitely keep your little one happy and engaged. While you can go all out and paint the walls in animal designs and motifs, you can also keep it simple like this room. All you need is some cute stuffed animal toys and DIY decorative items and your animal-themed nursery is ready!
5. Cartoon-Themed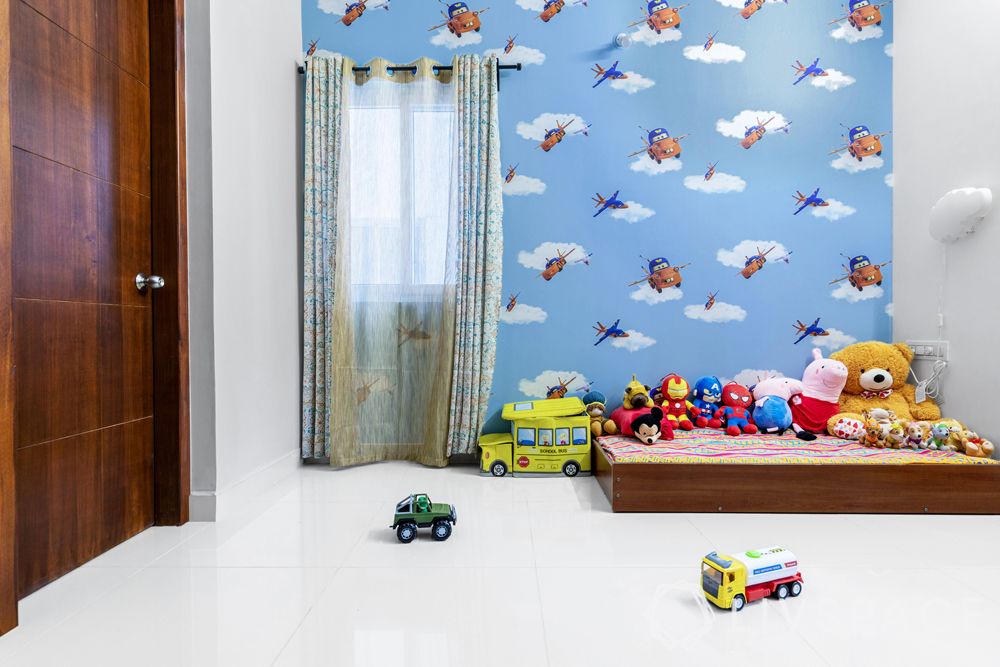 Cartoon themes for baby rooms are a clear favourite! If you want your baby room decor to be fun and quirky, opt for cartoon designs. This car-themed nursery is not only cute and cheery but also perfect for when your baby grows older.
If you found this baby room décor guide helpful, check out this holistic guide on setting up a nursery.
Send in your comments and suggestions at editor@livspace.com