Decorating a nursery can be very exciting and daunting at the same time, especially if you're a first-time parent. Not to worry, there will be plenty of well-wishers who will shower you with unsolicited advice on parenting. Don't wince! Just pretend to take it all in, and then simply refer to our one-stop guide for a safe and beautiful baby room.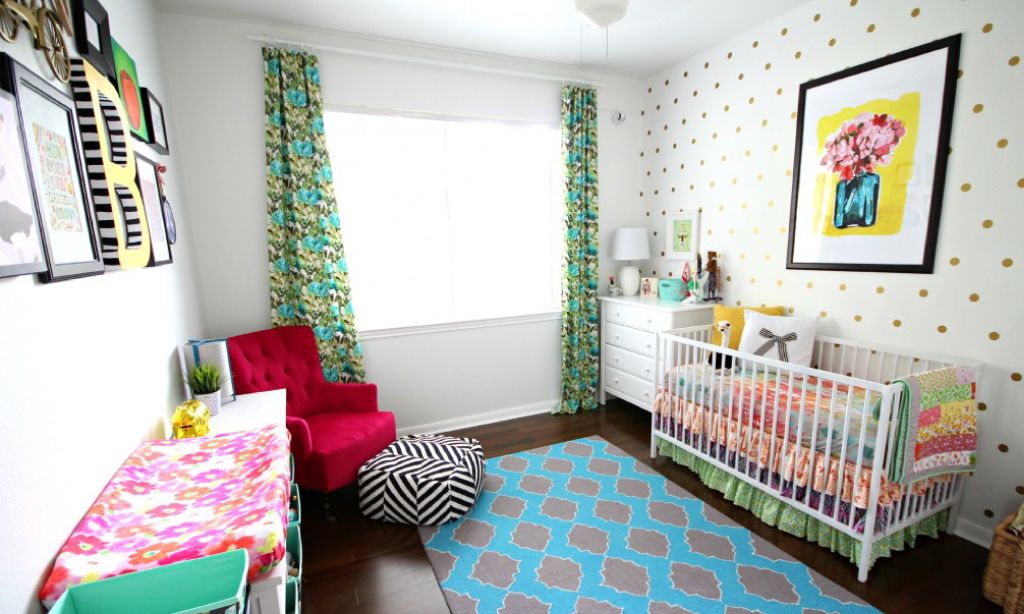 Think child-safe and not childish, when looking for decoration ideas that way you won't tire of your nursery soon. Also, it's a good idea to treat the baby room like the rest of your home, and not stray too much from its running theme. A good rule of thumb is to start with a crib and add the rest of your baby gear as you go.
Go long, no shortcuts when buying a crib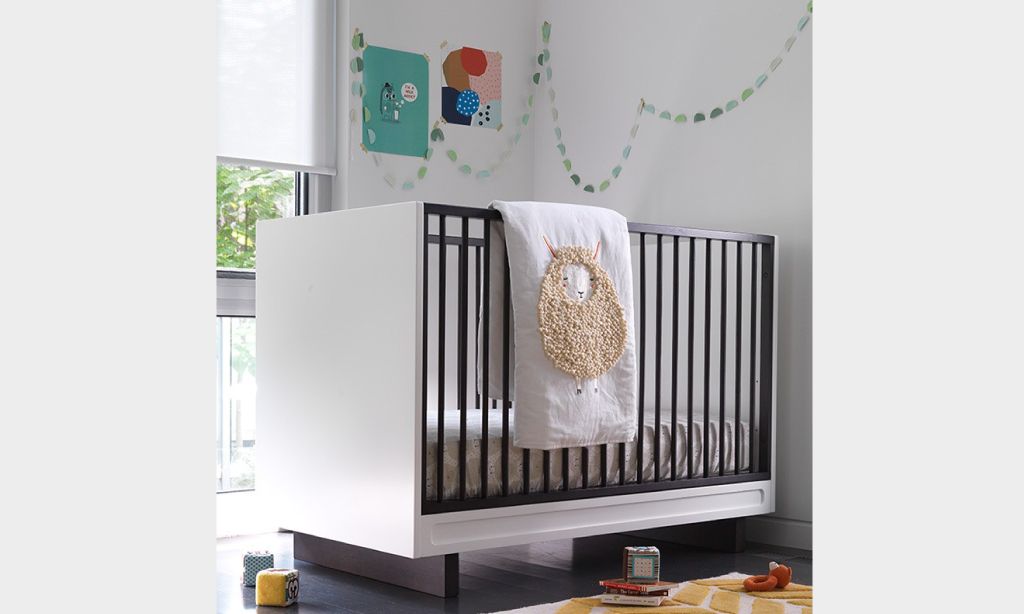 Don't hesitate to invest in a crib that will grow with your baby. It may seem heavy on the pocket now, but trust the experts because it's cheaper than changing furniture as your little one grows. Simply take down one side of the crib to transition it to a toddler bed.
If you're thinking really long term, then scour the market for multi-functional pieces that fold into a study desk, or convert into a full-size bed for when your kid becomes older.
Safety first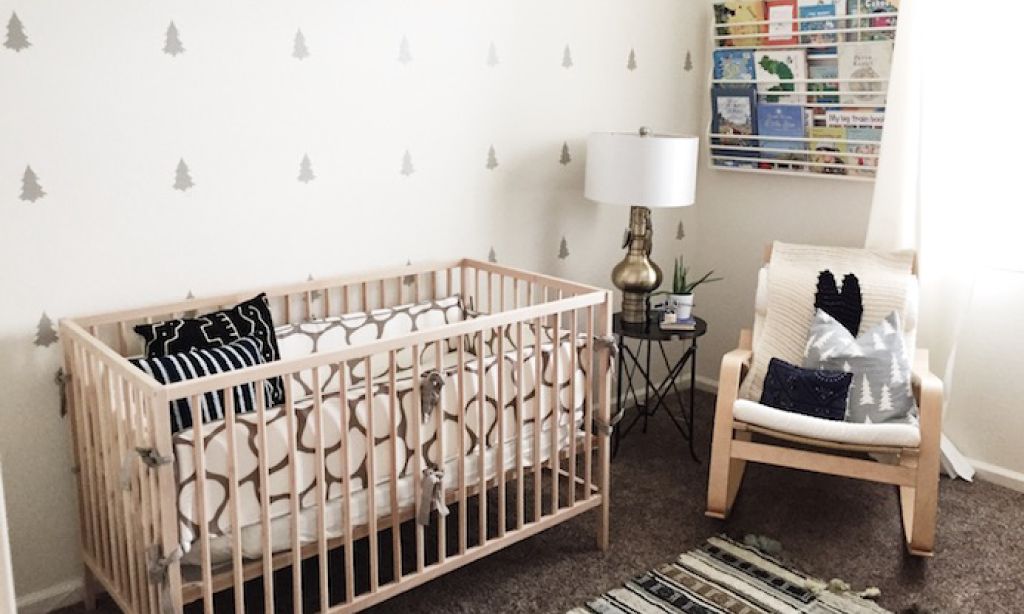 Before you bring it home, ensure the crib comes with a sturdy guard rail. Check for sharp edges and hazardous paints or polish since babies chew on the rails as they start to teeth. Create a safe zone for the crib by positioning it away from windows or anything with glass.
If a baby mobile appeals to you, then fasten it securely, to avoid any mishaps.
Soft and bright lights
Since your baby is going to spend most of his/her first year sleeping, it's important to consider the right nursery lighting. Stay clear of harsh lights as they tend to hurt, more so when your baby wakes up at odd hours. However, completely neglecting bright lights is ill-advised, especially while changing your baby or when you need to look for something.
Install a combination of soft and bright lights. The dim lights will come in handy when you need to take a quick peek while s/he is asleep. While a darkened nursery does wonders for your baby's sleep, if you must fix a night light, experts suggest a red light and not a blue light, contrary to popular belief.
A nursing chair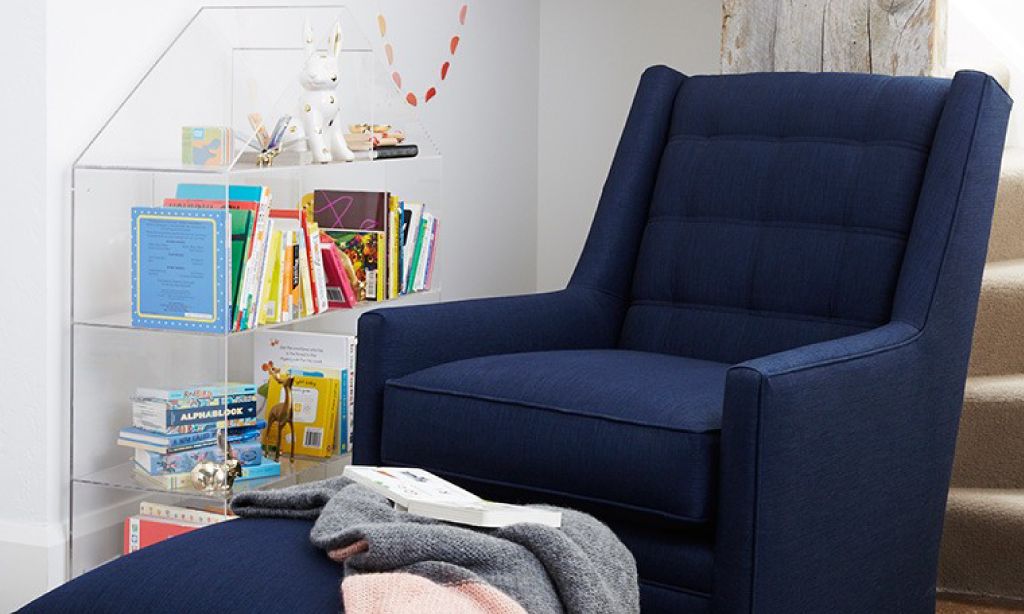 A nursery chair should be on top of your shopping list since rocking your baby to sleep, feeding, playing, cuddling or even sharing a cry with him/her at 4 AM will become your daily schedule.
Don't forget to throw in an ottoman so that you can stretch your legs while you're spending some quality baby time. Choose a piece that will easily slip into any other space in the house, and not look out of place because the nursery won't need it once your baby is older.
It's all about the color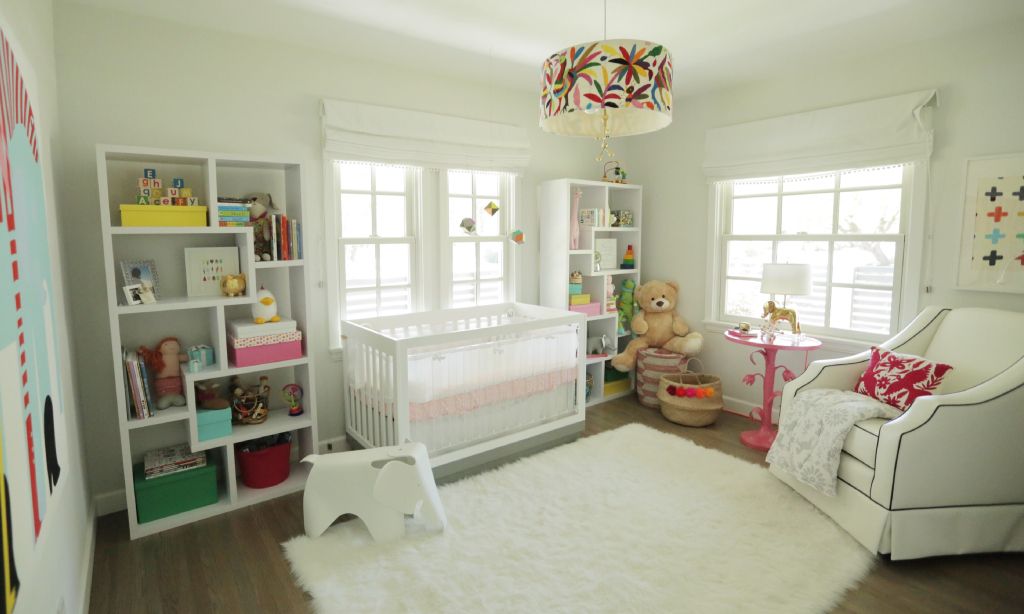 Forget pinks and blues, and throw gender stereotypes out the window! Pick from a palette of eclectic greens, violets and bright yellows, or mix them all up and go technicolor. If you'd prefer more subtle walls, stick to pastel hues and focus on the decor. Photo frames, wall vinyls, books and stuffed toys – endless options, only limited by your imagination.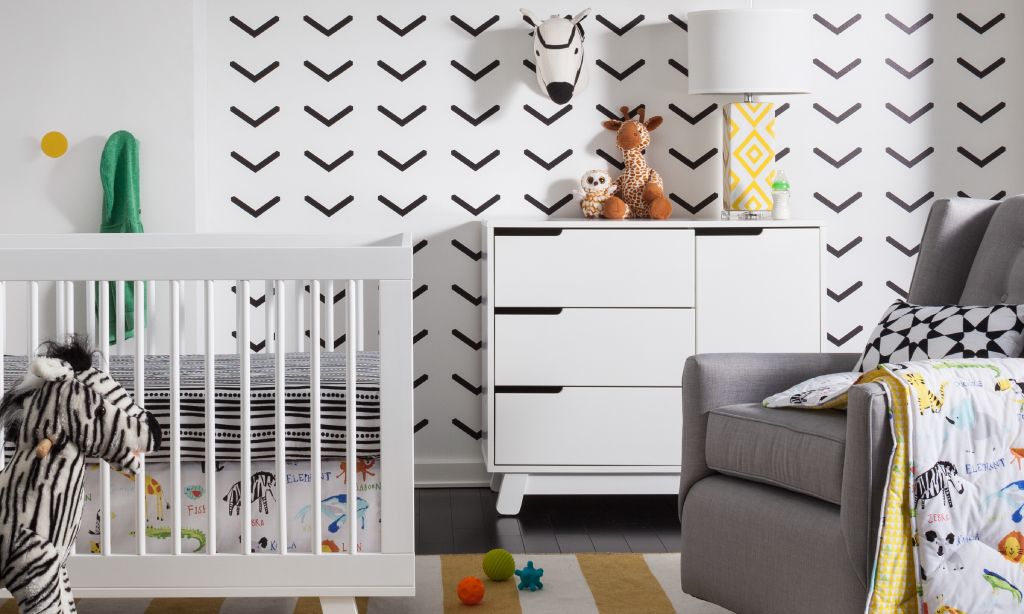 In fact, design gurus swear by wall art. They are easy to install and simple enough to replace when your baby has outgrown it or when your walls scream for a change.
Diaper table makes nappy changes a breeze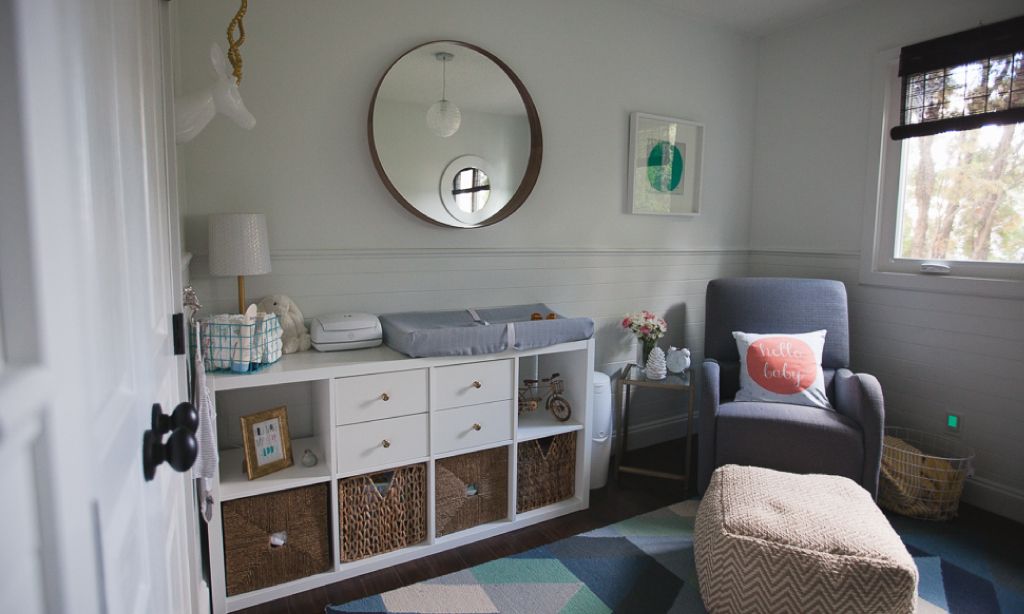 As expecting parents, get used to the idea of dirty diapers. To make nappy changes less trying, it's advisable to opt for a smart changing station with storage and keep essentials within an arm's reach.
You could also pick a dresser with drawers or compartments and place a changing top or a little baby bed for a neat changing table solution.
Shades that aren't green
This goes without saying, you should choose wall paints keeping your baby's health in mind. The smell of freshly painted walls should no longer excite you because paints contain volatile organic compounds (VOCs) that evaporate and help solidify the paint when it's applied on a wall. Most paints continue to release VOCs over the years and prolonged exposure could prove fatal as they are known carcinogens.
Paint manufacturers have woken up to the health hazards of their toxic compositions and offer green alternatives. When purchasing a bucket of paint, look for low-VOC or zero-VOC labels, or better yet, ditch oil-based paints for the organic kind.
With Pinterest, inspiration for decoration ideas shouldn't be a hassle. Keep pinning away, and you will notice a theme that resonates with you. Just as you prepare for D-day with baby books and parenting guides, decorating the baby room can be a dance if you simply follow our to-do list!