Fall in love with the outdoors all over again by bringing in elements of the woods and gardens into your home. Here's how.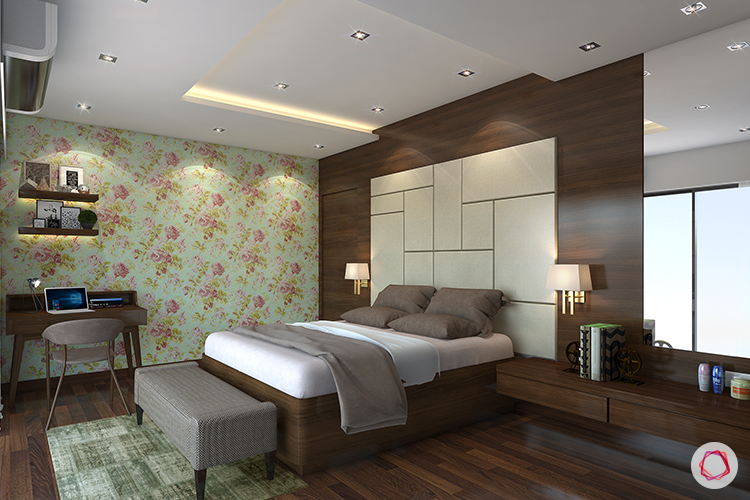 Nature inspired interior design idea #1: Garden fresh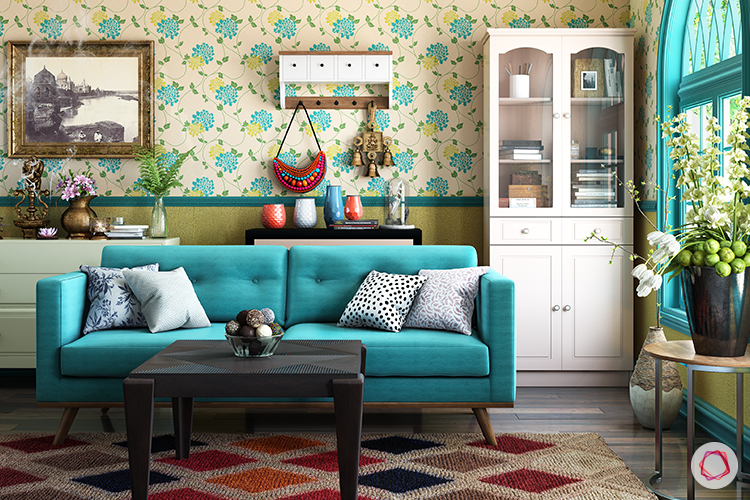 Keep things fresh and infuse your home interiors with colours that give you a garden-feel. Inspired by flowerbeds, vegetable produce and farms, this palette includes teal and greens that makes everyday feel like spring. With lemon, kiwi and other similar colors, the supporting cast is strong as well. Throw in elements of white to strike a fine balance!
Nature inspired interior design idea #2: Peach passion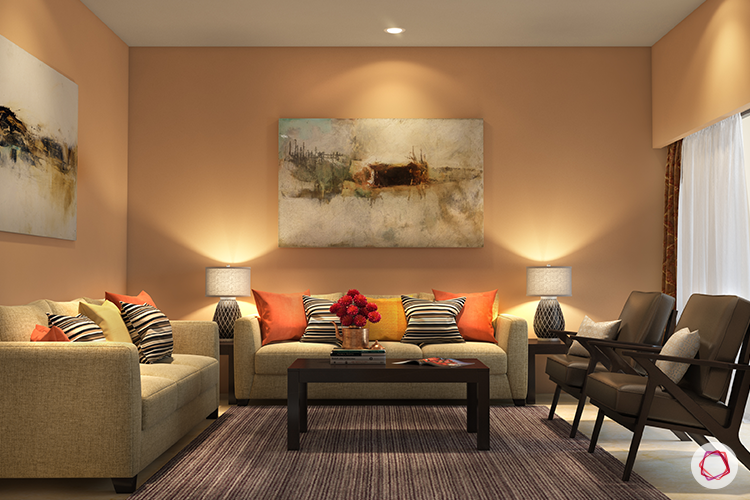 Pale, mid-tone, shades of saturated oranges and tangerine, and muted corals define this living space. Dip your interiors in these warm colors and create an aura of peace and calm that is stolen from nature itself! Paint your walls or opt for accents like cushions, rugs and paintings.
Nature inspired interior design idea #3: Warm wood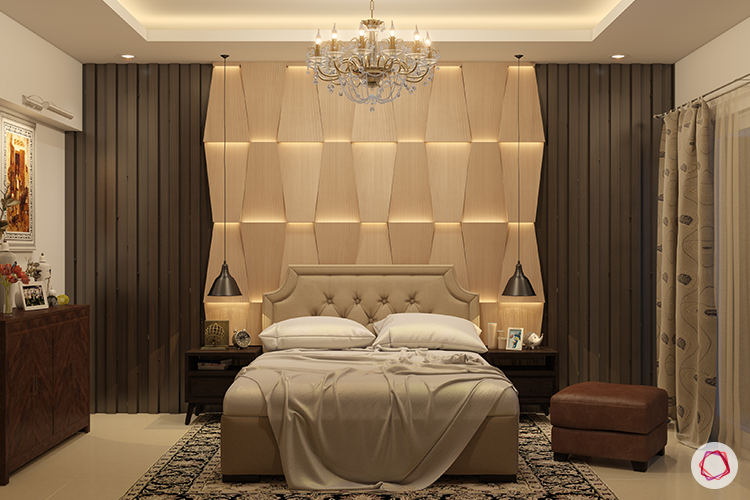 Have you ever been into the woods and wondered how it would be to live there? Or have you ever wished to live in a tree house? Well, this warm wood palette with colours like warm brown, golden wood, copper and bronze, will send you back into nature. Opt for materials that keep your home cool during summers and warm in winters. Use it liberally on walls, chairs, rugs or upholstery!
Nature inspired interior design idea #4: Flower power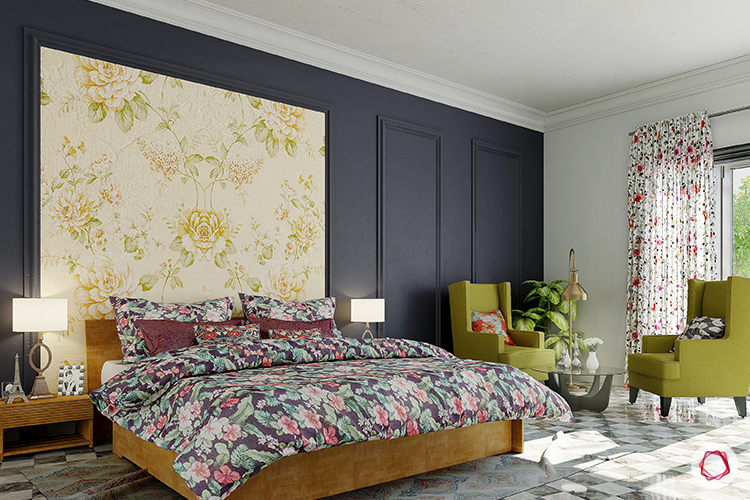 Flowers are always in rage and be it winters or summers, spring or autumn, flower power reigns! This beautiful gift from nature can be welcomed into our homes in multiple ways. The colour palette includes everything from mid tone red, chirpy yellow, cool mauve and pretty purple. Use it in the drapes, accent walls or something as simple as printed duvet covers!
Nature inspired interior design idea #5: Leafy twist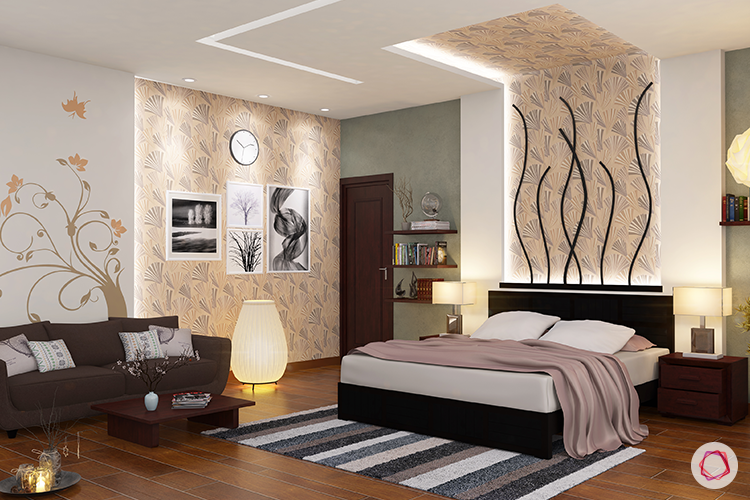 Leaves have always been an essential part of mother nature, always speaking of change and beauty. You can steal this essence and add it to your rooms quite easily. Pair these natural prints with neutral hues like peach, terracotta and taupe, you get the most amazing combinations and patterns. Pick out for wall decals and wallpapers to achieve this look.
Nature inspired interior design idea #6: A fresh take on natural prints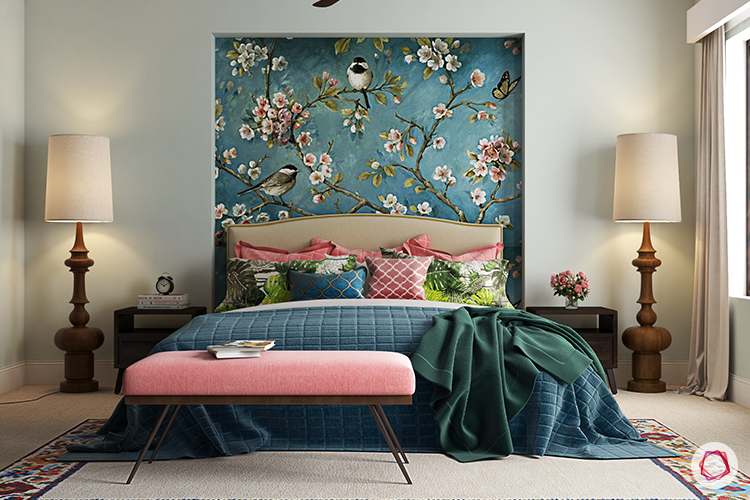 The best way to make your interiors ooze a natural charm is to let the birds in! Well, not literally. Take a cue and introduce this trend in your homes via walls, pillowcases, rugs, drapes, whatever else you can get your hands on. Keep the color palette natural and introduce colours like teal, natural green, greige for inspiration.
Nature inspired interior design idea #7: Colors from the sky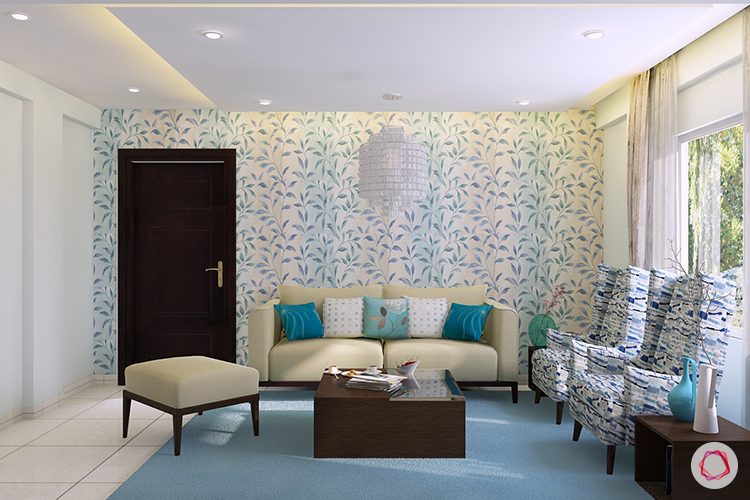 Imagine flying like a free bird over a bright blue sky! You can borrow hues from the sky and bring it straight to your living room. Think walls, rugs, cushions, accent chairs and so on. The color palette includes baby blue, azure, aqua and the like.
So, now that you have these tricks up your sleeves, the next time you're revamping your home, go natural! Borrow hues from nature and see your home transform into the most blissful place on Earth, a place you can unwind and relax in.