So what's new in the world of interior design? It's Japandi interior design! Considering the hectic lifestyles most of us lead, everyone craves for some peace. In fact, homeowners are turning to zen and relaxing designs for their homes. Thus, Japandi design, based on principles of simplicity, is the perfect choice.
What Is Japandi Interior Design?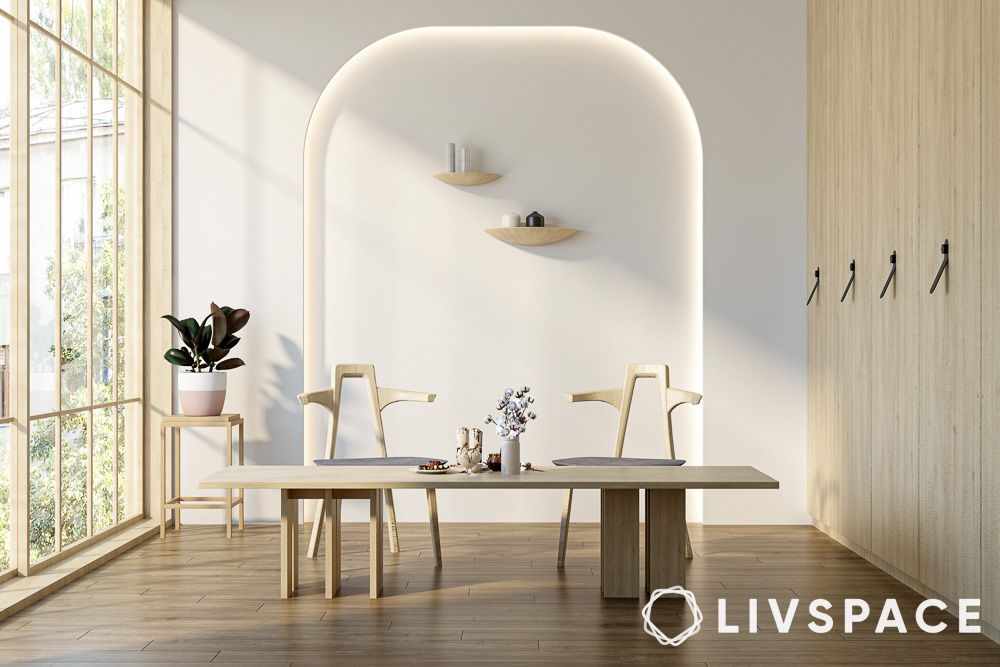 Japandi interior design is the fusion of design styles from two opposite parts of the world – Japan and Scandinavia.
It's the marriage between Japanese minimalism and Scandinavian functionality. So, when we say Japandi interiors, we're talking about art, wabi-sabi aesthetics, warmth, hygge philosophy, comfort and natural elements.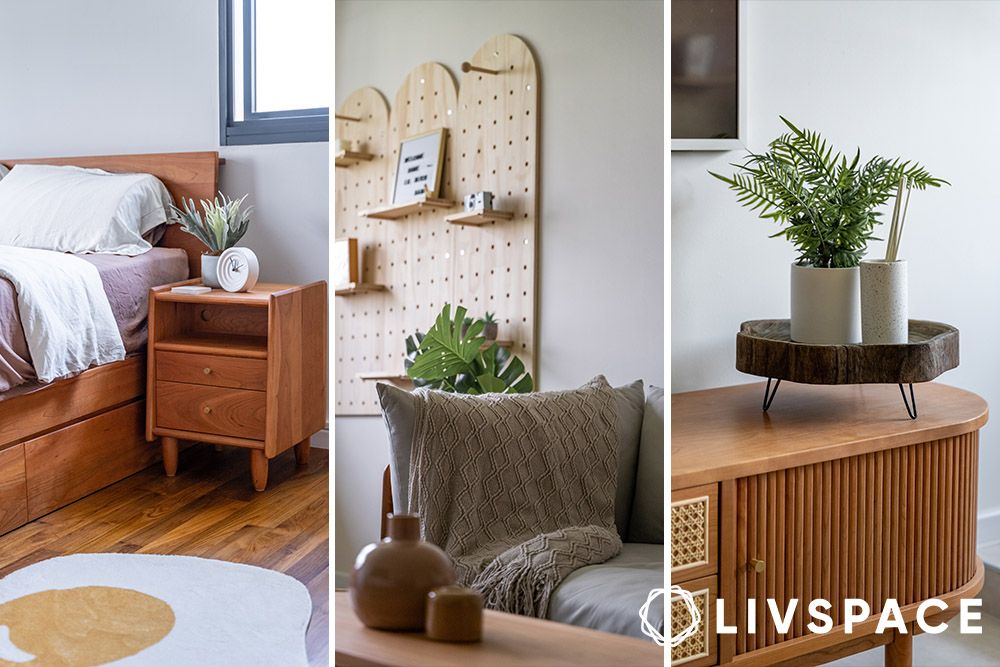 Wabi Sabi Interior Design – A design style that focuses on natural dwellings, imperfections and simple aesthetics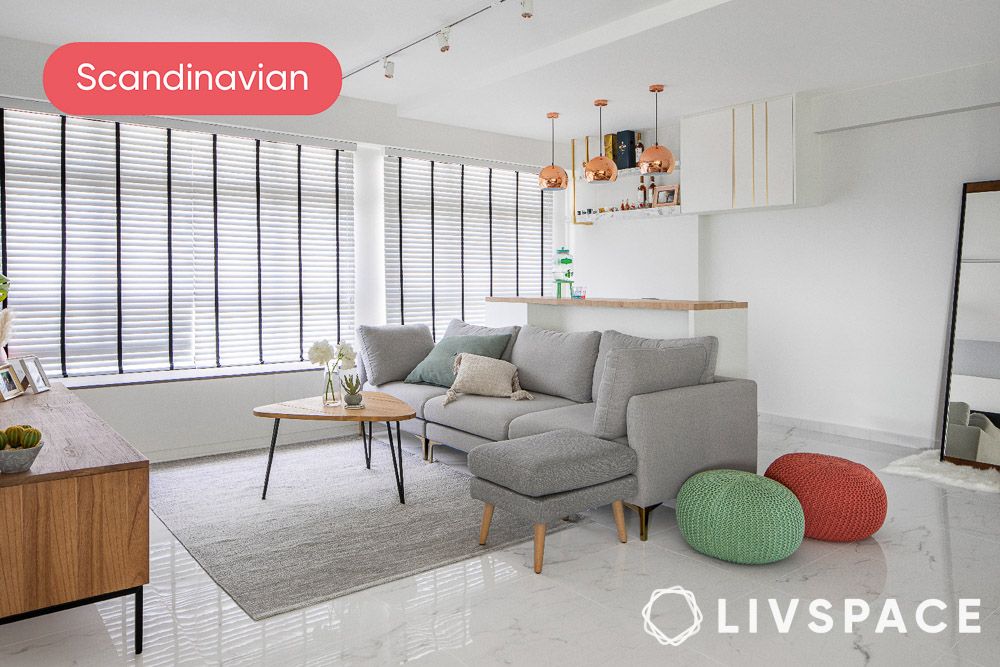 Scandinavian Hygge -An interior style that emphasises cosy togetherness, comfort and warmth
History of Japandi Style Interior Design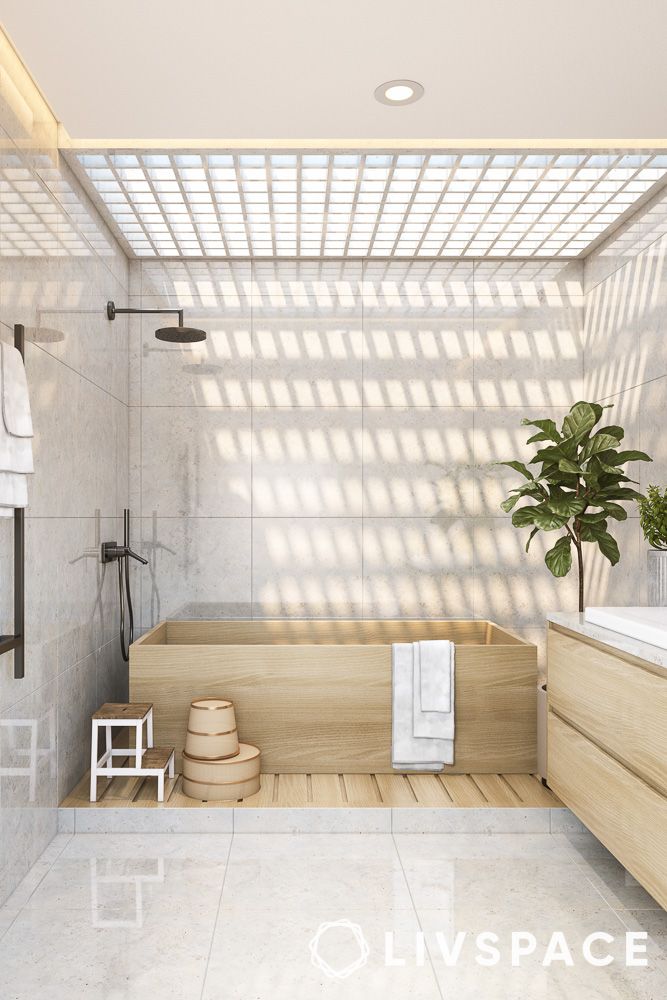 First of all, it's important to note that both Japanese and Nordic styles have certain similarities as they feature simplicity and minimalism.
Japan had a closed border policy for more than 200 years. Once they opened their borders, artists and designers from Scandinavia started visiting Japan. They were inspired by the oriental design style that had so many similarities with their own homes. And thus began a new design style, the Japandi design.
Elements of Japandi Interior Design
So how can you recognise this interior design style? Look out for the following elements:
Elements
Description
Organic and
natural materials
— Wood
— Stone
— Rattan
Neutral colours and
earthy tones
— Brown
— Green
— Beige
Uncluttered spaces
Rooms with
only basics
Craftsmanship
— Ceramic vases
— Teapots
— Books
Hints of green
Plants
Functional decor
Decor pieces that
serve some purpose
8 Japandi Interior Design Tips
Now that you understand what's japandi design, let's look at some examples and design ideas.
#1: Japandi Living Room With Natural Furniture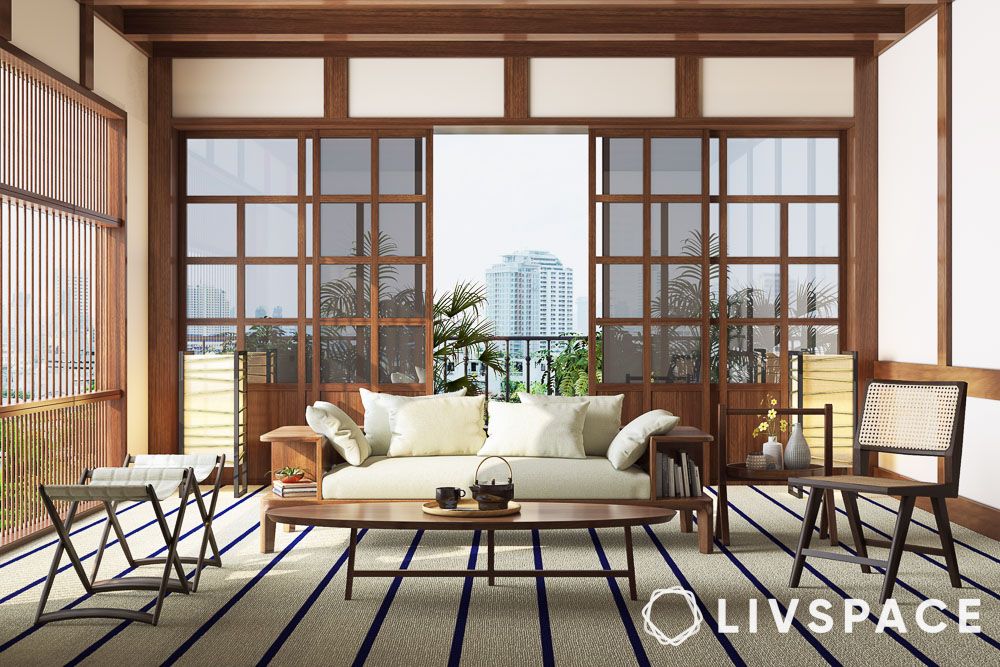 Layer natural materials like wood with neutral colours like white
Additionally, opt for sustainable materials as per Japanese aesthetics
Also, don't forget to choose comfortable furnishings to maintain the comfort of Scandinavian hygge
#2: Go Zen in a Japandi Bedroom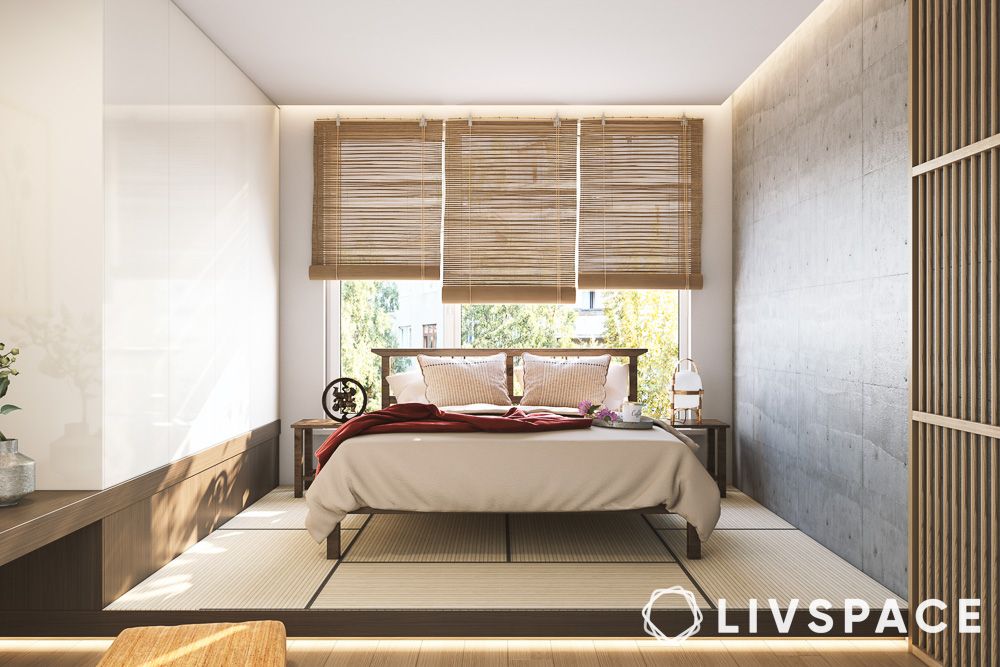 Swap curtains for bamboo blinds as a nod to sustainability
Moreover, blinds will allow more natural light to flow in
In fact, choose a low-legged bed and a tatami mat for your floor
#3: A Japandi Style Living Room With Sustainable Materials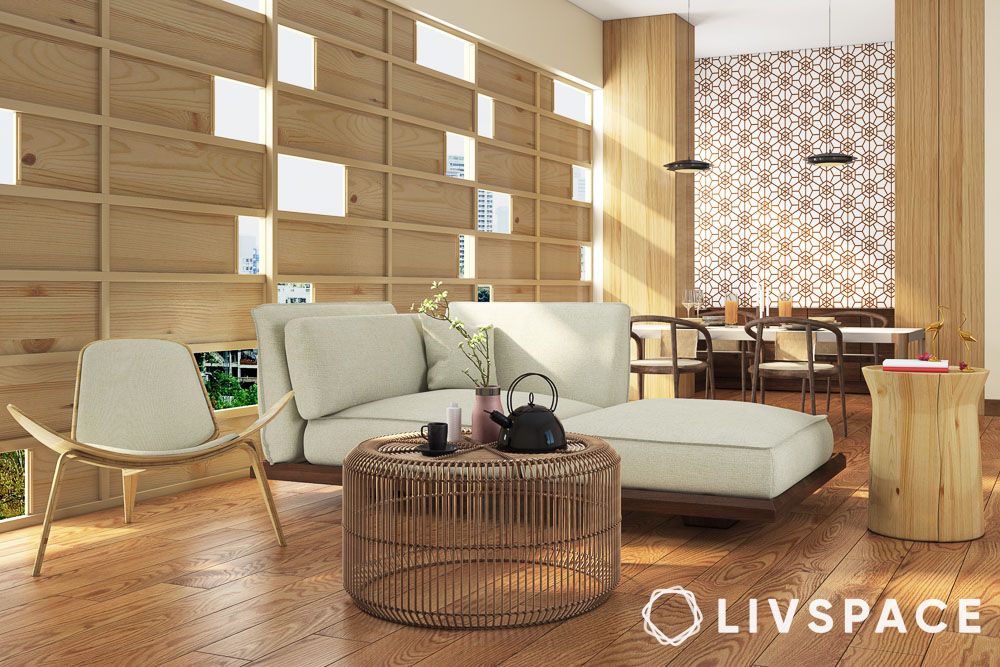 Choose materials like wood and bamboo for your flooring and furniture
Additionally, try to reuse and recycle as much as possible
#4: Welcome Nature Into Your Home With Japandi Interior Design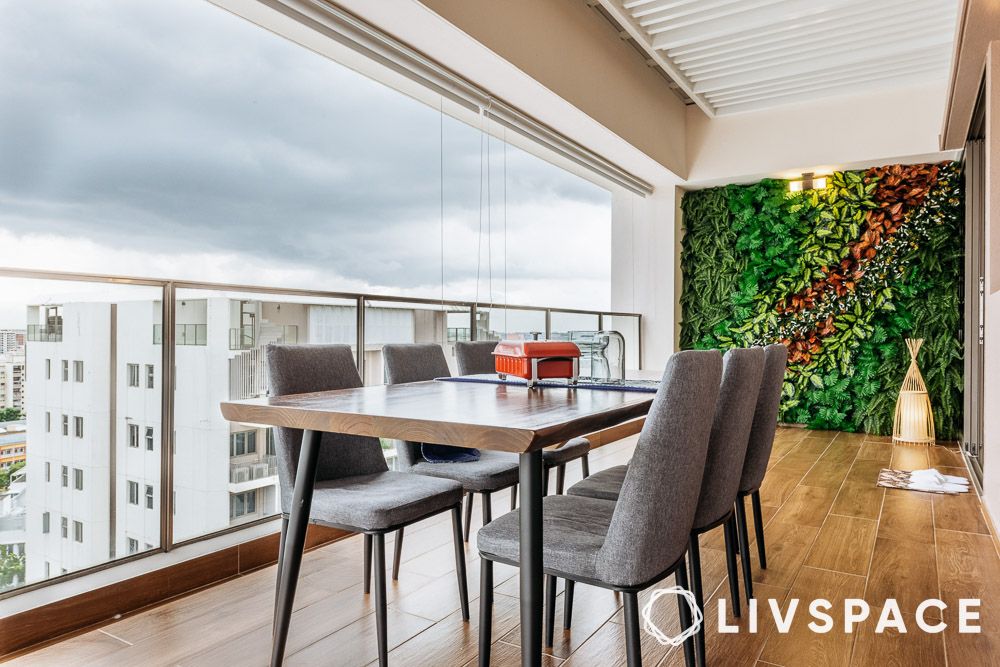 You can also mix up the neutrals by introducing indoor plants in your home
Hanging planters, bonsai and bamboo are good options to match the Japandi decor style. Moreover, you can also opt for artificial plants
#5: Japandi Interiors With Bare Walls
For a soothing vibe, opt for neutral colours like white and bare walls
In addition, look for sleek and functional furniture
#6: The Right Art for Your Home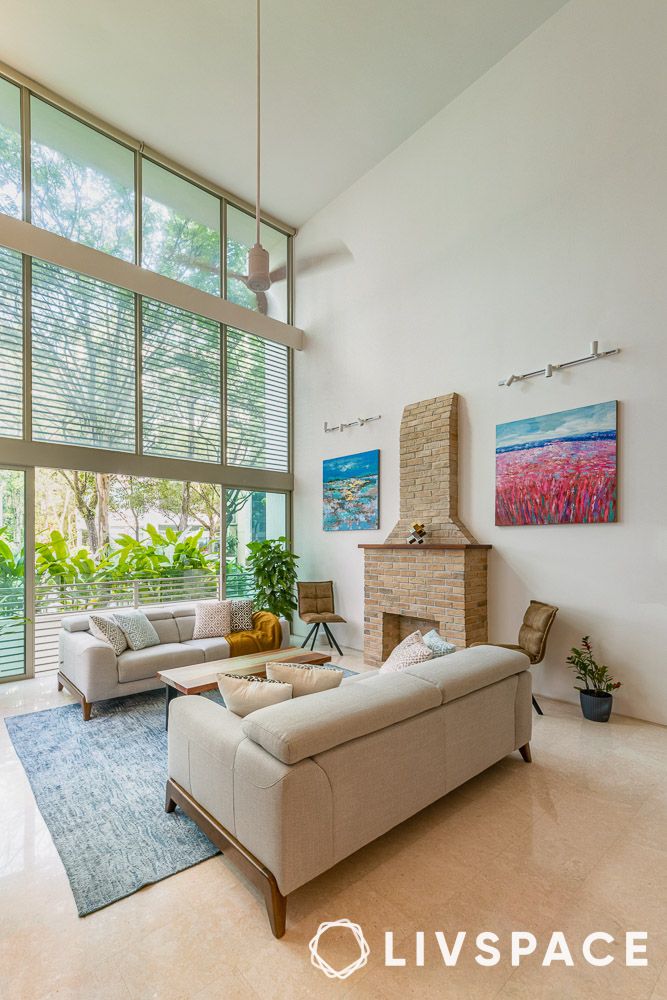 To add texture and personality, opt for artwork by local artists
Additionally, remember to focus on local craftsmanship as that's important for Japanese styles
#7: Declutter to Create Space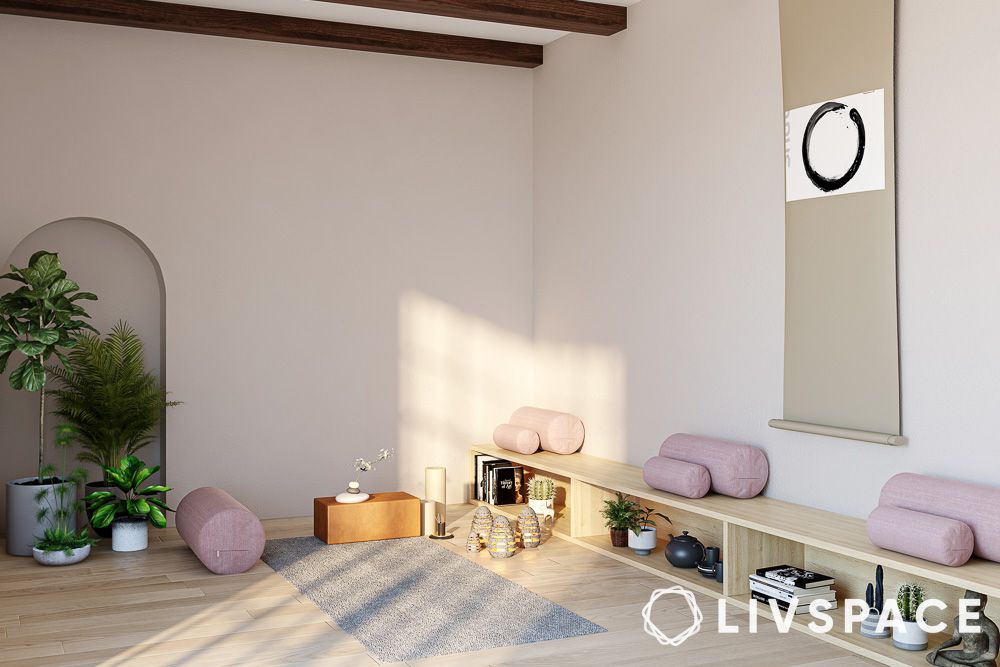 Both Japanese and Scandinavian aesthetics focus on decluttering
Only keep the basics and get rid of anything that you don't need. Moreover, avoid hoarding
#8: Contrasting Colours in Japandi Interior Design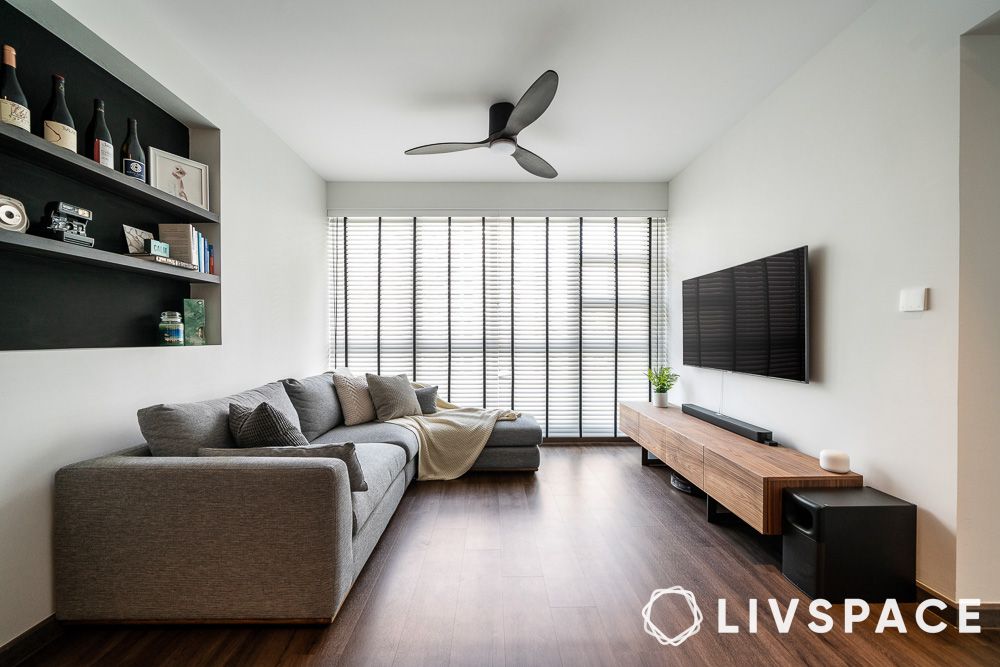 Mix up neutral colours like white, grey and black for a striking look
In addition, Shoji window screens instead of curtains will let in natural light
Japandi vs Wabi-Sabi Design Styles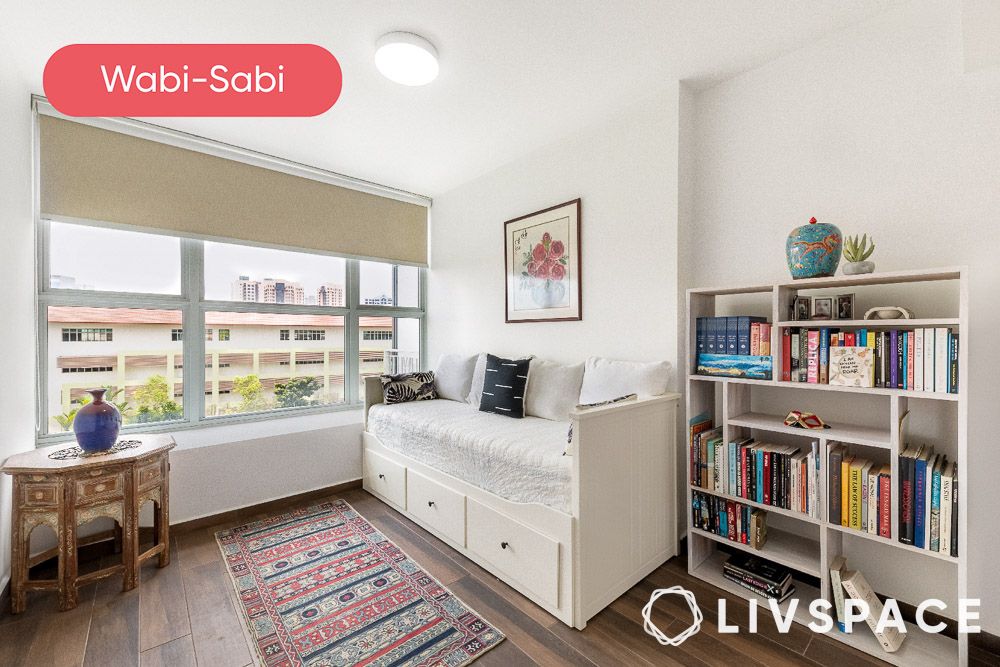 One of the interior design styles that originated in Japan is wabi-sabi. However, is it the same as Japandi interior design? While Japandi home decor does draw inspiration from wabi-sabi, they're not the same.
Wabi-sabi is a Japanese interior design style that focuses on imperfection, nostalgia and designing with things that hold some special meaning for you. Japandi style interiors, on the other hand, is a mix of Japanese and Scandinavian designs.
So, while wabi-sabi is more traditional, Japandi focuses on combining modernity with minimalism.
How Can Livspace Help You?
Our experienced designers can help you get this design style right
With 146 quality checks, we also promise high-quality and durable materials
In fact, we have delivered over 50,000+ happy homes in different design styles and aesthetics
If you want beautiful interiors for your home, then look no further. Book an online consultation with Livspace today. Also, have any thoughts or suggestions you'd like to share with us? We're all ears! Drop us a line at editor@livspace.com.
Disclaimer: All contents of the story are specific to the time of publication. Moreover, mentions of costs, budget, materials, finishes, and products from the Livspace catalogue can vary with reference to current rates. Talk to our designer for more details on pricing and availability.