The Asian­ inspired Zen interior design style focuses on creating peaceful energy and positive vibes for a happy home. This style has evolved from its the original culture­ specific Japaneseform to a more relaxed modern interpretation that has found a universal appeal. Fluidity is the hallmark of the contemporary Zen style — there are no hard­line rules, just broad guidelines for interior design that you can add your own flavour to. So, read on for some insightful interior design tips to help you create a Zen­style ambience in your home.
1.Low height furniture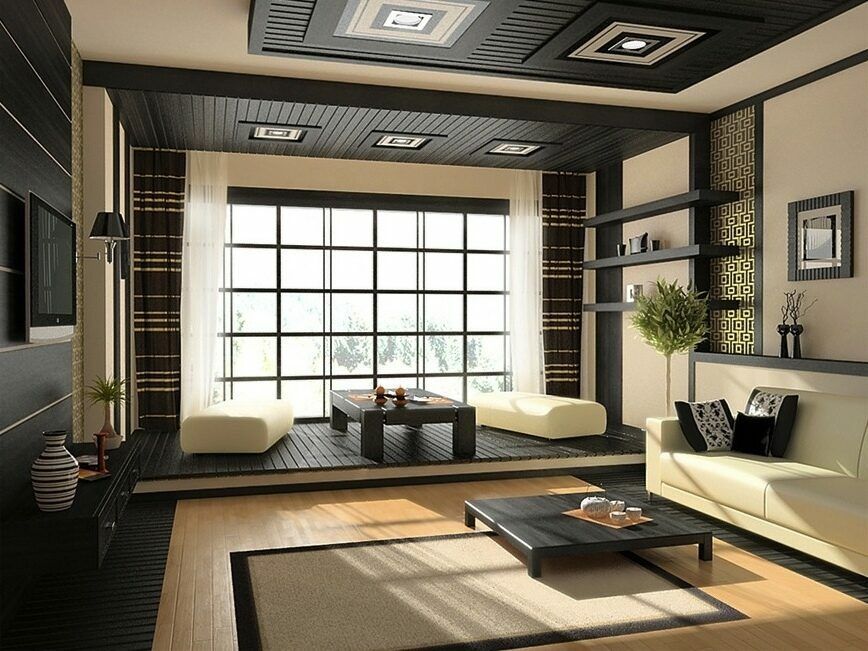 Nothing says Zen quite like floor level furniture. Low height seating tends to draw your eyes upwards helping you sense the volume of the space. Platform beds, floor mats, low sofas, pouffes and ottomans are the way to go. Pair a low height table with floor level cushions or bring in a futon for a more authentic Japanese look. Maintaining a consistent height across different furniture pieces will help create visual harmony.
2. Go all natural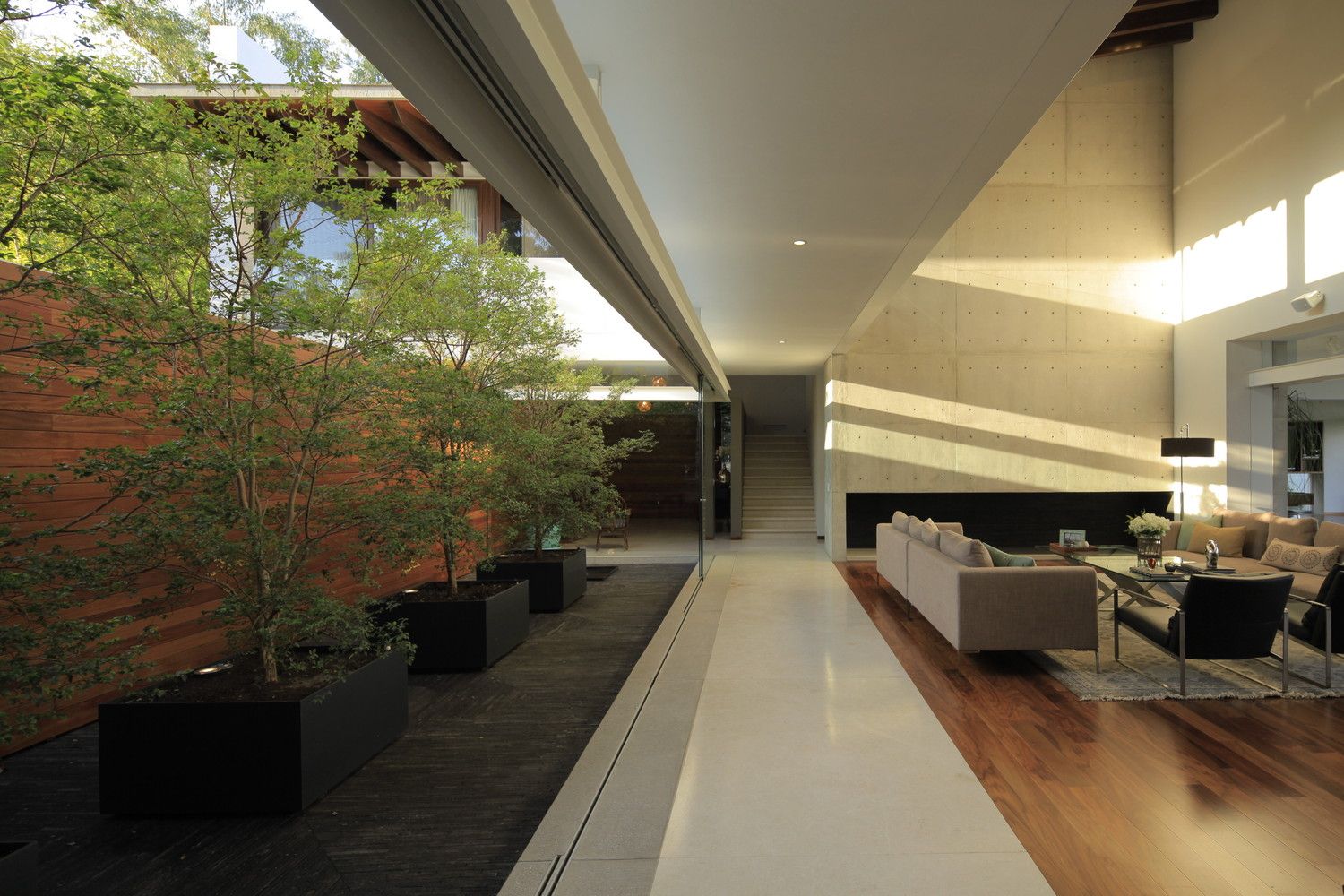 A focus on authentic, natural elements is an intrinsic part of Zen style interior design. Using natural light, natural ventilation and natural materials will help introduce a tranquil vibe into your home. Opt for exposed surfaces and textures for your walls and floors. When it comes to furniture go with solid wood, bamboo or metal with natural fabrics like cotton and jute for upholstery. For color schemes, think contemporary neutrals or even the early 90s beige­ themed palette
3. Embrace simplicity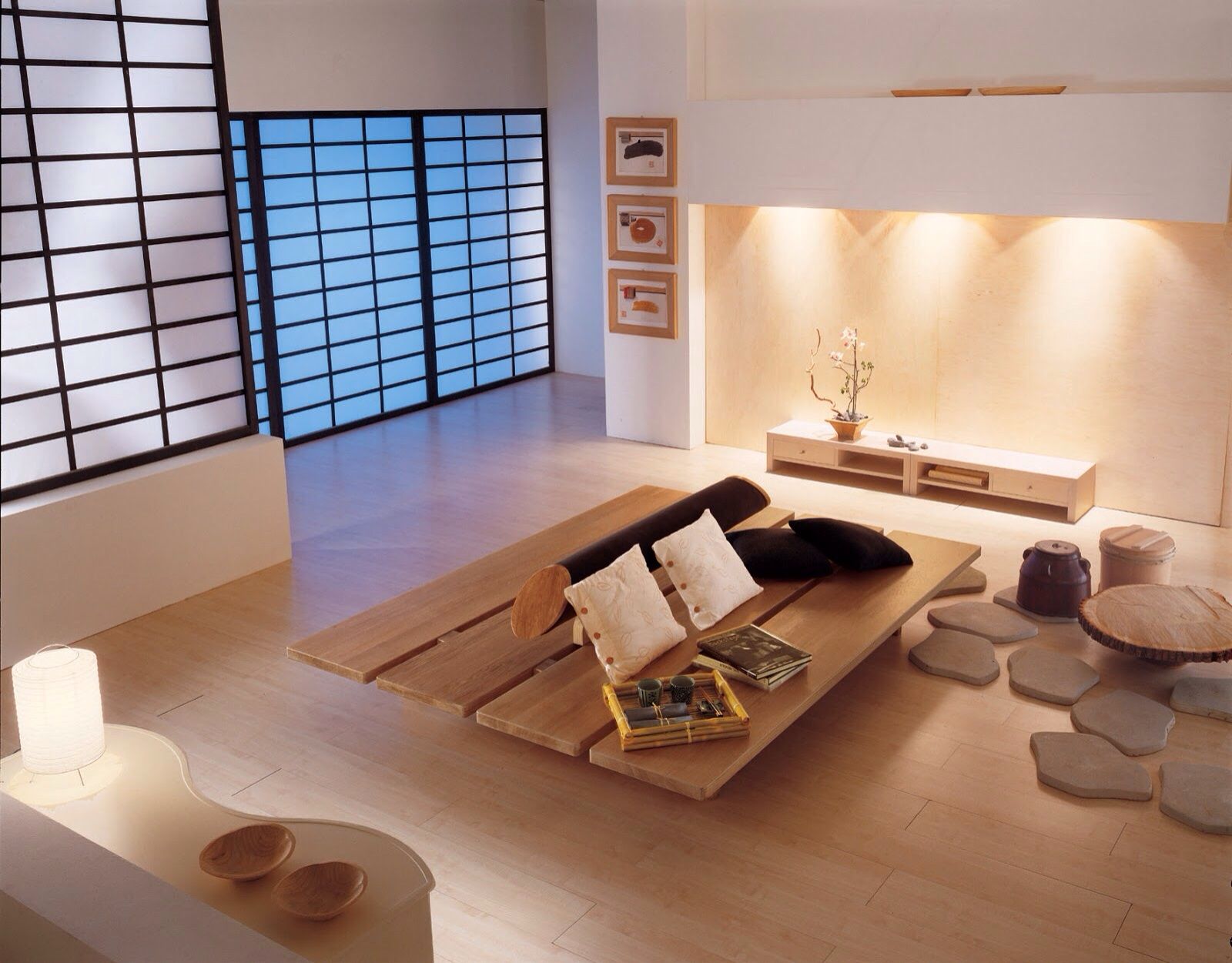 Simple forms and soft lighting are staples of Zen style interior design. Avoid garish decor, harsh lighting, or overdone ornamentation, and stick to the essentials. Basic geometric shapes or fluid organic forms are ideal for furniture. Focused task lighting using table lamps or chandeliers combined with soft accent lighting — around the edges of your room with concealed LEDs or halogen lights — will create a relaxed mood.
4. Bring in the elements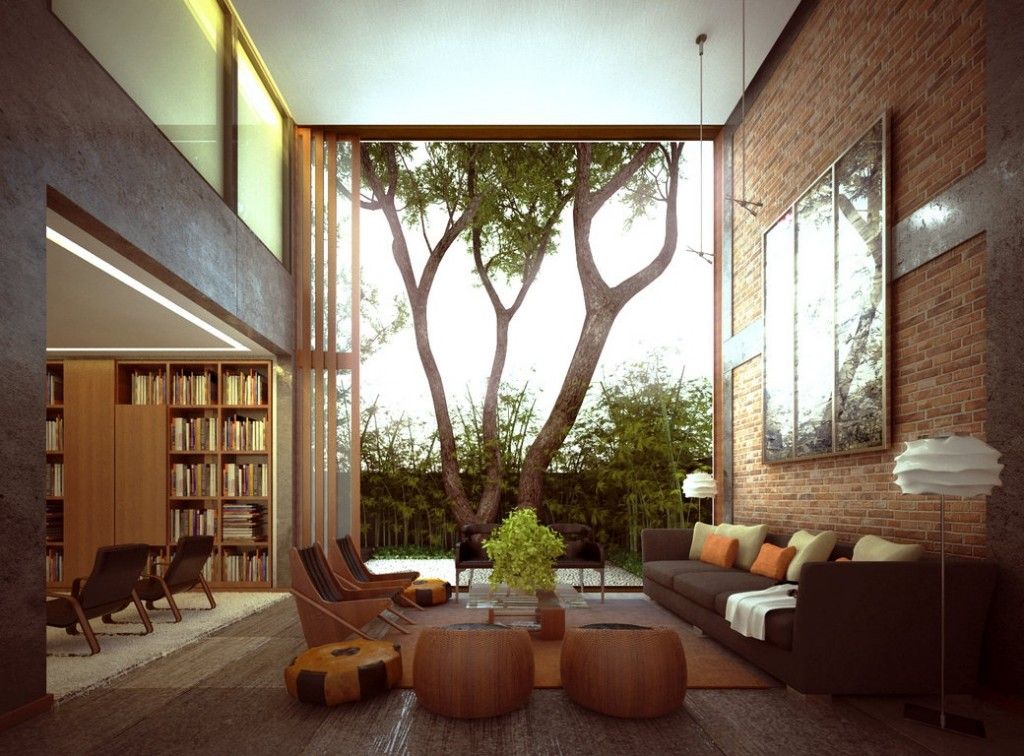 Zen inspired interior design is best articulated with natural elements. Inviting nature into your home creates soothing vibrations. Wherever possible, integrate interior spaces with the outdoors through open courtyards or shallow pools. For apartments, have a small indoor garden with potted plants or display your seashell collection for a touch of the ocean. Indoor water features are another great way to bring balanced energy to your home.
5. Aim for lightness.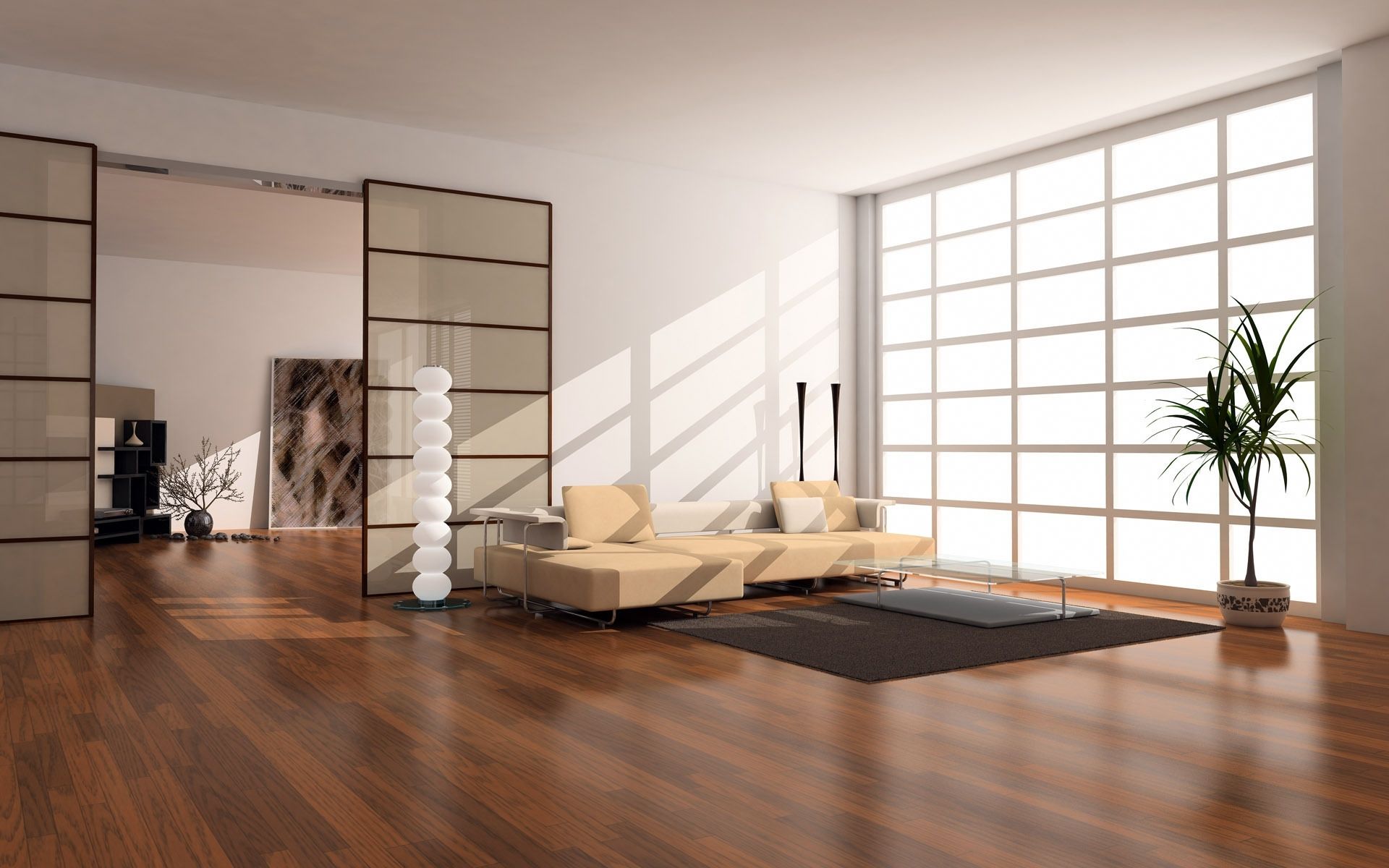 Zen style interior design is all about lightness, both in terms of physical weight and visual complexity. Light, minimal and floating forms tend to have a calming effect on the mind. From individual decor pieces to the overall spatial design of the room, ditch all the extra weight and follow the less is more maxim. You can achieve lightness through simple variations in traditional decor such as opting for light bamboo furniture over heavier solid pieces or translucent separator screens instead of heavy opaque doors. Even when it comes to plants, thin, long stemmed varieties like bamboos tend to be lighter on the eyes.