Low seating is perfect to replicate boho-chic and Moroccan interior design styles. If you're looking for low seating ideas for a modern home, you're in the right place! Here are some floor seating ideas to ramp up your interiors:
Floor Seating Ideas #1: Poufs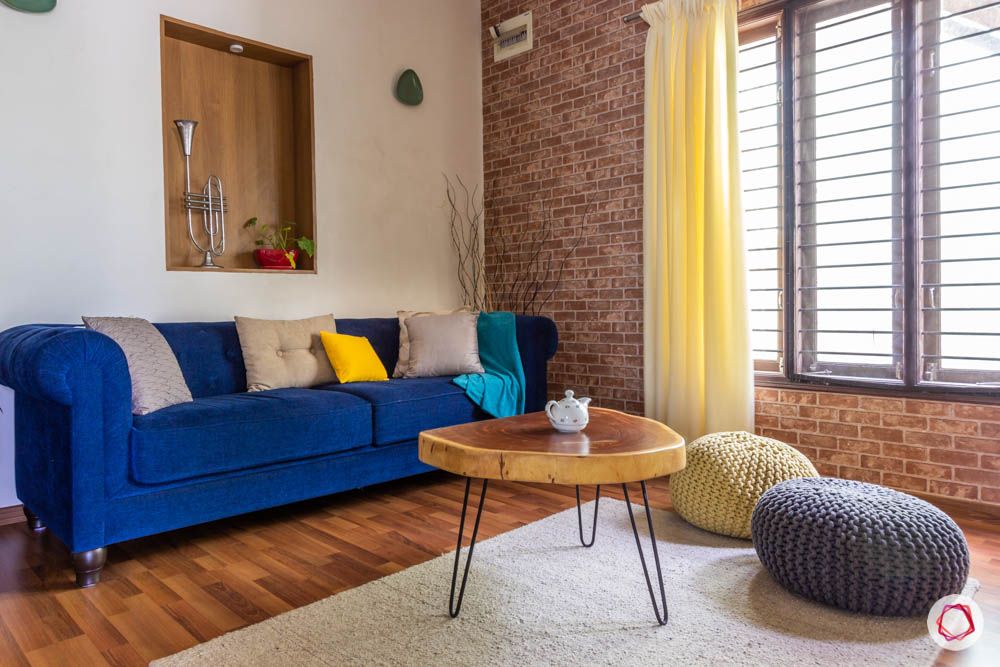 Poufs are low round or cube-shaped upholstered stools, usually without legs. They can pull up triple duty as an extra seat, a coffee table or footrest– there's really no end to its functionality. Poufs are available in a variety of colours, finishes and stuffings to suit your design theme and use. For a boho-chic look, choose a macrame or patchwork floor pouf. To swing the Marrakesh way, opt for a leather-upholstered option.
Floor Seating Ideas #2: Ottomans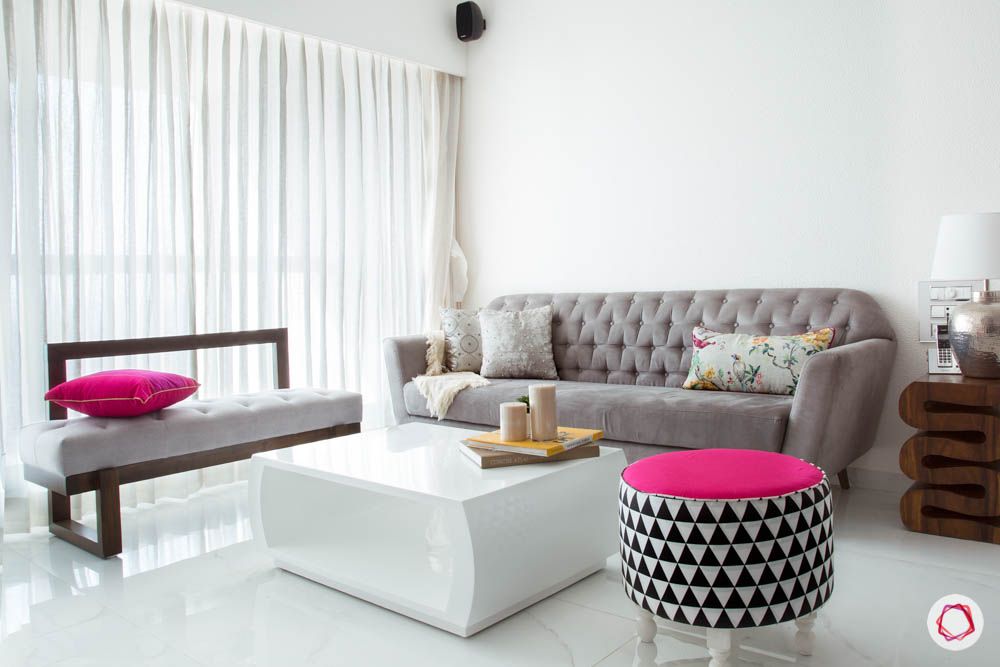 Ottomans are the big brothers of poufs. These upholstered round or square-shaped low stools usually have legs but don't have a backrest. Ottomans are traditionally used as footrests, although in a modern home they can double up as a seat or an eclectic accent piece. As a rule, ottomans are 'overstuffed' so that no wood is visible apart from the legs. Opt for a bright, patterned version a la bohemian style or a plain piece for an understated look.
Floor Seating Ideas #3: Floor Cushions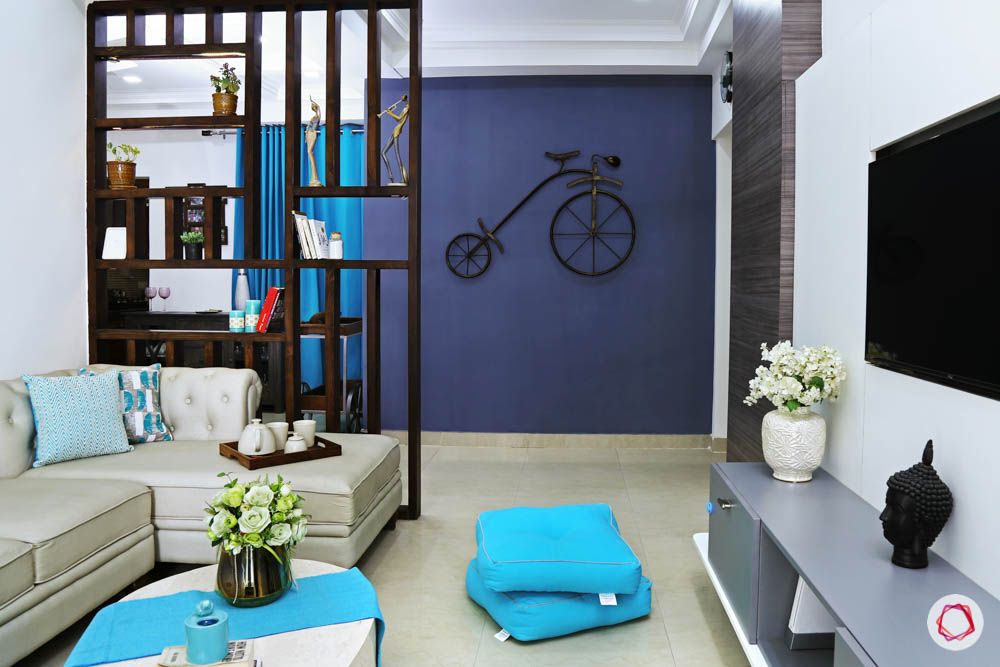 This one is the easiest of all floor seating ideas: floor cushions. They're essentially oversized pillows that are kept on the floor as accent decor or additional seating. Floor cushions make the boho-chic look work because they're functional yet bright without too much fuss. Opt for cushions that are washable to keep them clean at all times. A Moroccan-inspired home can feature blue cushions with the iconic Moroccan trellis pattern.

Floor Seating Ideas #4: Futons
Straight out of Japanese homes, futons can be adapted as floor seating ideas for modern houses regardless of their interior style. Futons are traditionally used as beds, so consider placing them in small bedrooms or guest spaces for surprise guest visits. They're also perfect for small homes where large sofas aren't an option but makeshift seating is too boring! Pick a futon made of dark wood and white upholstery for a bohemian vibe.
Floor Seating Ideas #5: Bean Bags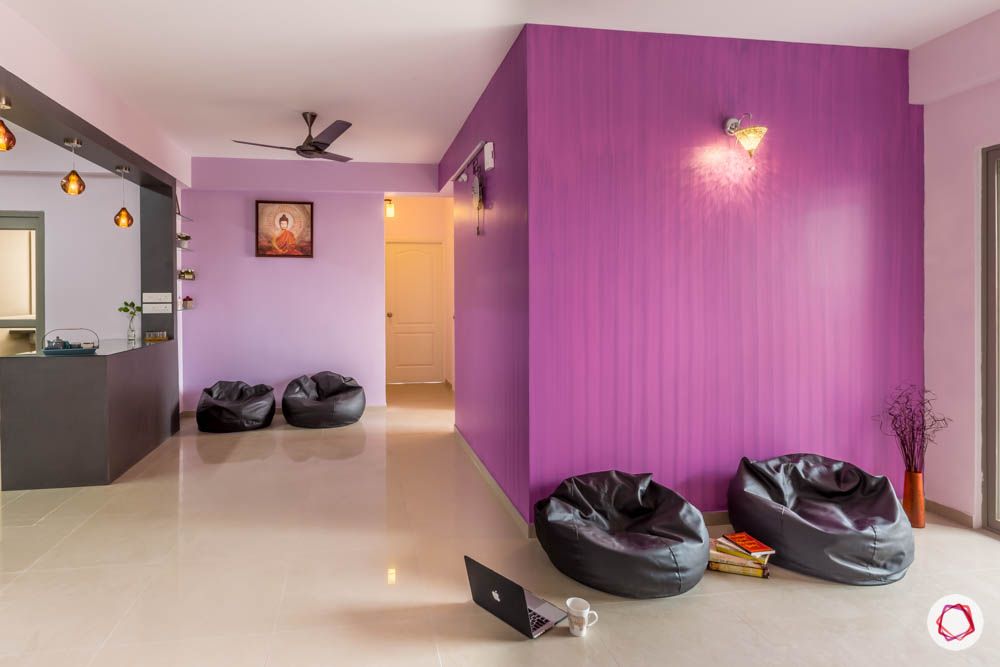 Avid readers and home theatre-lovers will swear by this option. Bean bags are go-to options for homes that need extra seating in a casual set up. They are colourful leather or resin bags stuffed with soft beans that firm up when sat on. Pick a fur-lined option for a luxurious setting or a trellis-patterned blue option for a Moroccan-style accent piece.
Floor Seating Ideas #6: Just a Mattress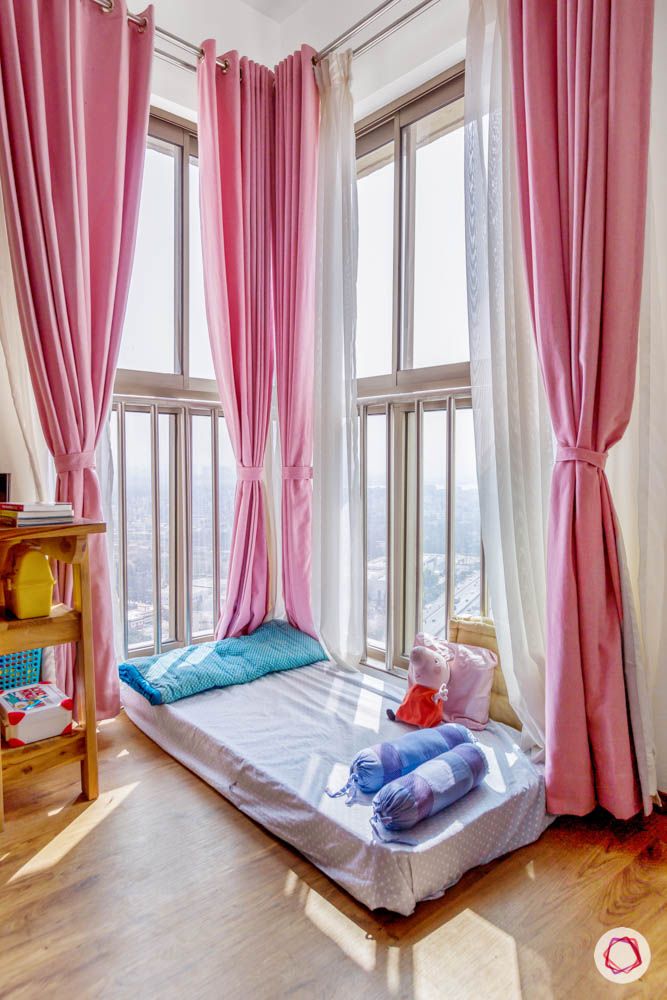 For an informal feel in any room, consider adding a mattress on the floor. These make a space feel more fun and inviting and can be repurposed as beds or even seating when push comes to shove. You can opt for various sizes, depending upon availability of space. Place comfy floor cushions next to it for a complete bohemian-inspired look.
Low seating has always been a feature of Indian homes as well as homes across Japan, Korea, China, Morocco and Turkey. With these floor seating ideas, you can hop on board the re-emerging trend too!
Also, check this out to know more about ways to add a Moroccan touch to your interiors: 8 Places to Use Moroccan Tiles in Your Home.
Check out smart seating options:
Send in your comments and suggestions.