Every culture across the world has unique aesthetics to offer and whether you are a traveler or not, it's easy to be drawn to more than one interior decor style. For people like you, a global inspired home decor is a dream come true.
Let us look at some ways in which you can create your own unique look at home:
Global inspired home decor #1: Pattern passion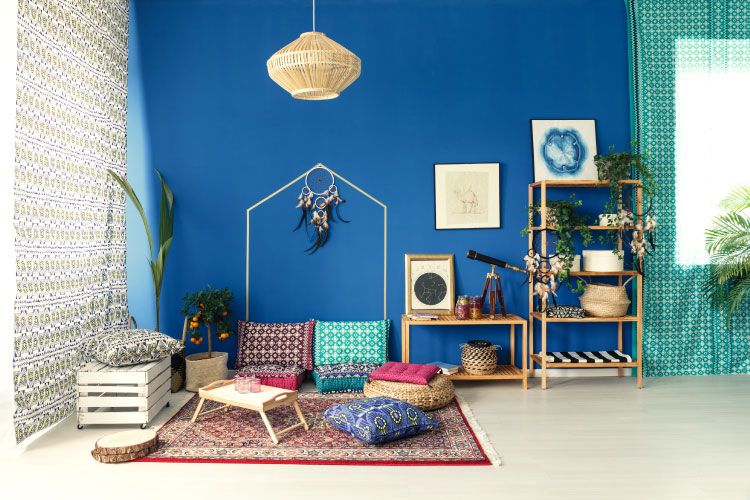 An easy but effective way to up your international style game is by introducing patterns and textures. The options are endless and some of the popular ones include paisley, damask, aztec, ogee and more.
This cool blue seating area boasts a medley of prints that make for an attractive vignette.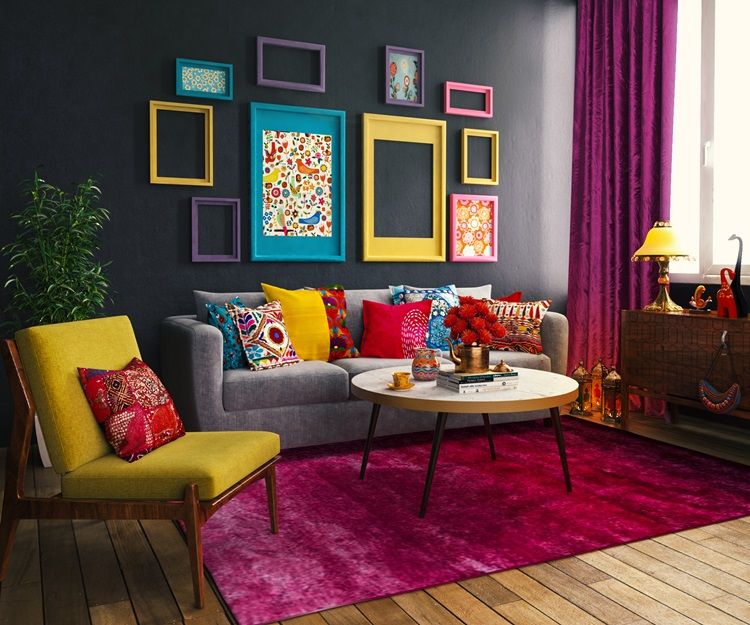 Adding rich carpets or hanging ethnic tapestries in your living room is also a great idea. Alternatively, you can put them up as framed art. These can be statement pieces that are sure to catch the eye.
Global inspired home decor #2: Tile tales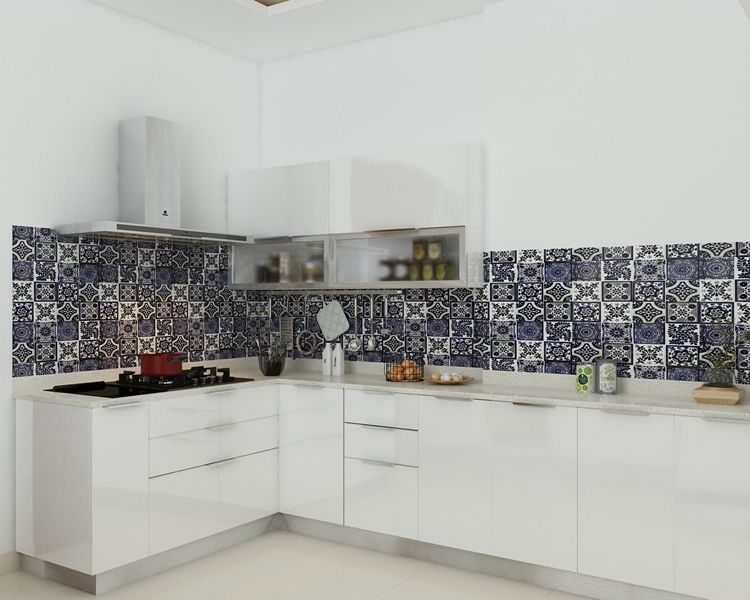 By installing picturesque tiles, you can easily make a global statement in the bathroom or kitchen. Moroccan prints on the backsplash of this white Scandinavian kitchen is an excellent example of a merging of styles.
In case you don't want to go through the pain of installing them, you can always use heat and water resistant decal tile wallpapers for the same effect.
Global inspired home decor #3: Furniture foundations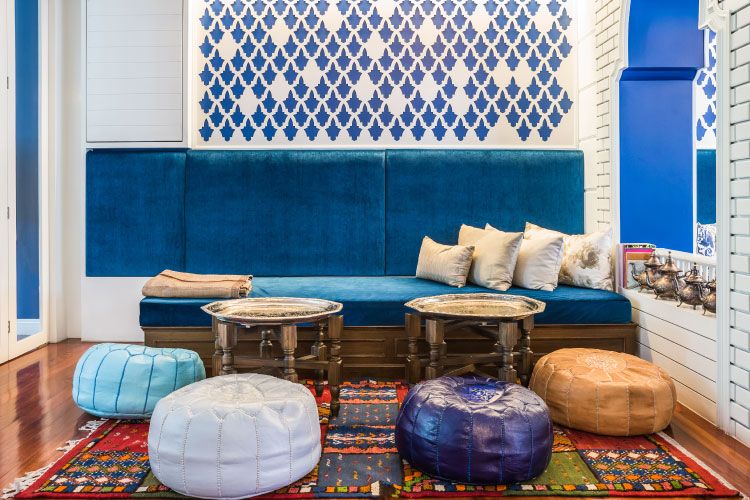 You can always set the theme of the room with the furniture you pick and work your way around the decor. Low-slung seating has always been a part of middle eastern interior decor. This lounge area feels so intimate with its colorful poufs and traditional center tables.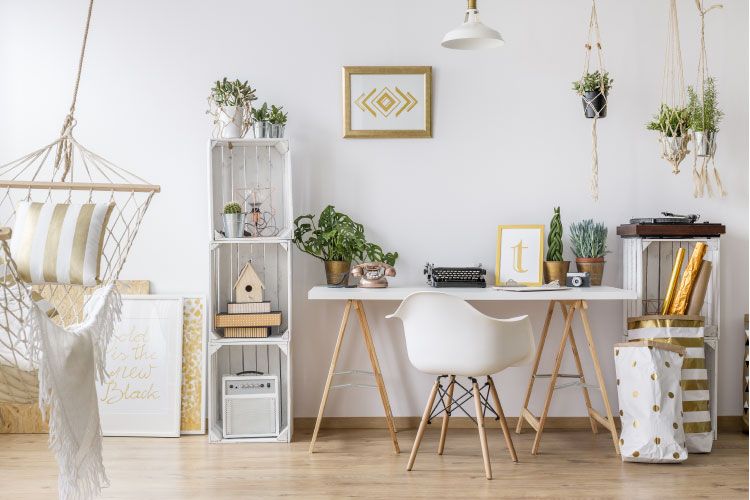 No-frills furniture define this crisp, minimalist study corner, delightfully jazzed up with gold accents and greenery.
Global inspired home decor #4: Collectibles display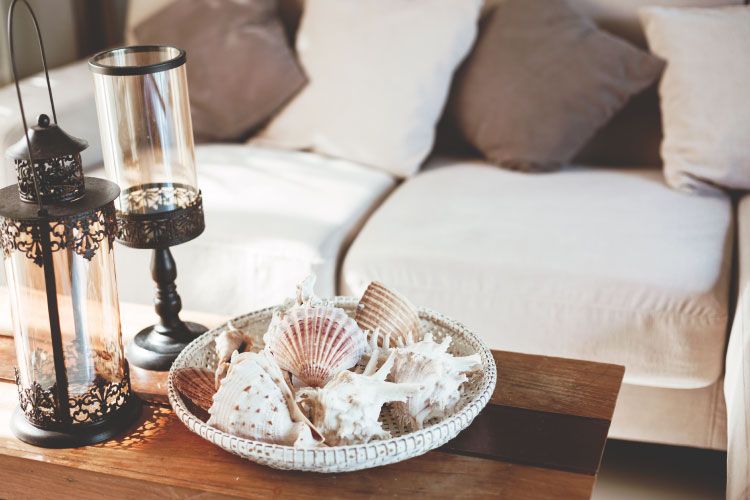 Any seasoned traveler inevitably becomes a collector. There are many ways to display collectibles aesthetically. For example, you can give your home a tropical touch by adding sea shells you've collected in a rattan bowl.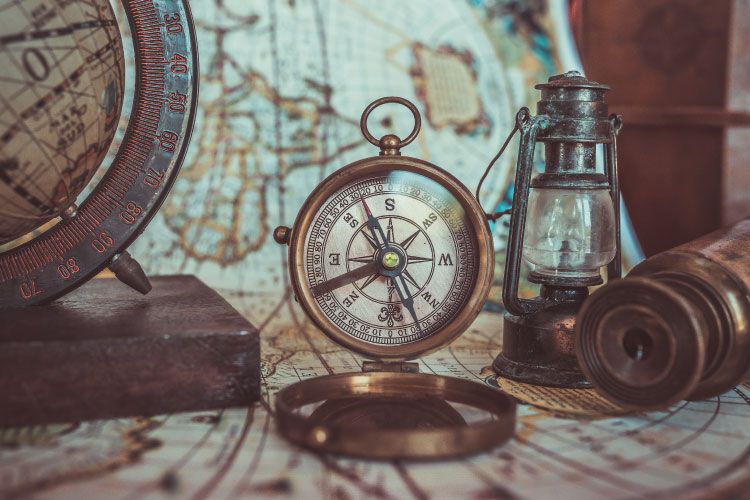 Show off your vintage finds together on a sideboard or coffee table for maximum effect.
Global inspired home decor #5: Vitalize with plants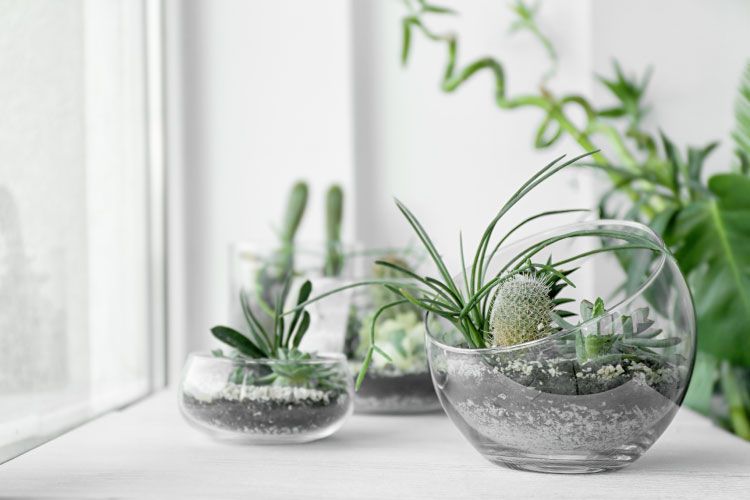 Some places seem extraordinary because of the flora in the region. If you can get an exotic plant suited to your home temperature, it is sure to set your interiors apart.
This might require a little bit of work in terms of care but works wonders for the globally inspired interior decor theme.
Your home is the most intimate of spaces and should reflect your tastes, no matter how diverse they are. Global interior decor is a great way to do that and if nothing else, it can make for great conversation starters!