Your home should be an extension of your personality, a stunning trademark of your lifestyle. We've put together Livspace homes that mirror the different traits and preferences of our clients. Take a look at this inspiring collection that has home decor ideas for every personality types.
#1 The Pet Parents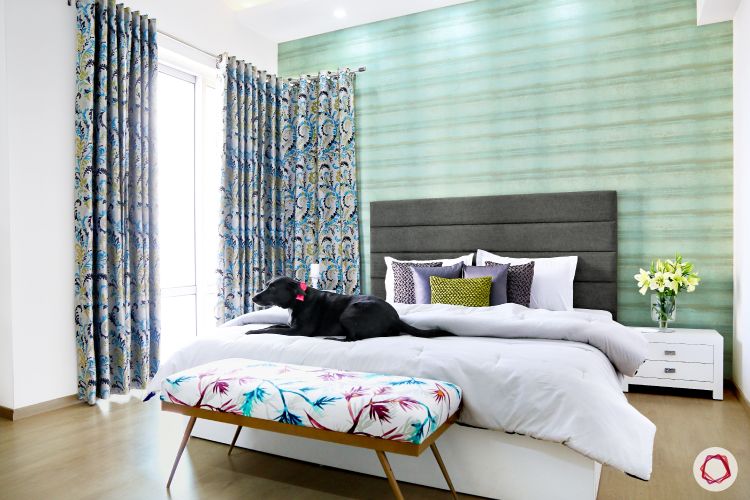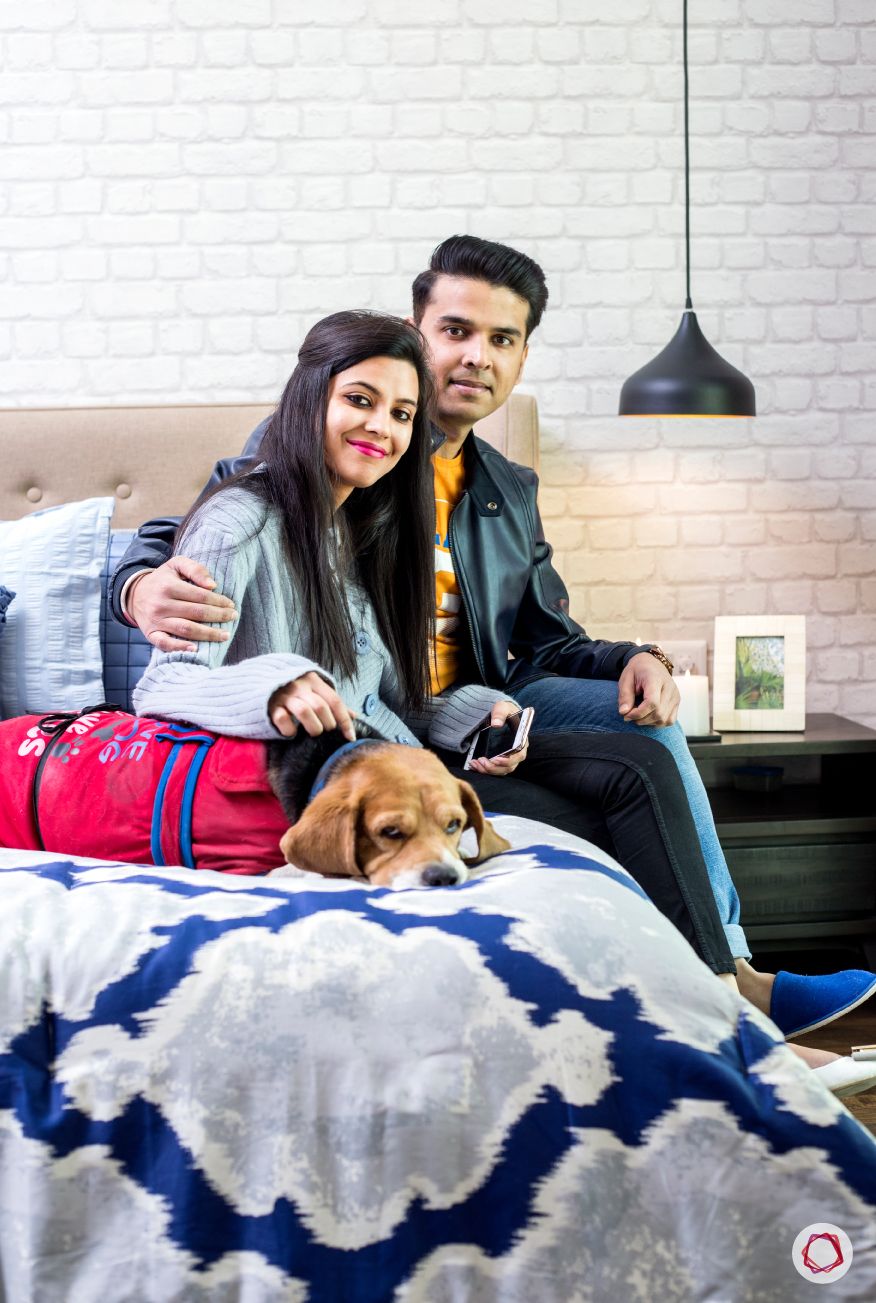 When it comes to designing your home, the comfort of every member counts — including your furry buddies! From soft edges to low height seating, each element should ensure safety and ease for your pets. Also, easy-to-maintain fabrics and scratch proof flooring is a must if you want a hassle-free experience.
#2: The Hard Worker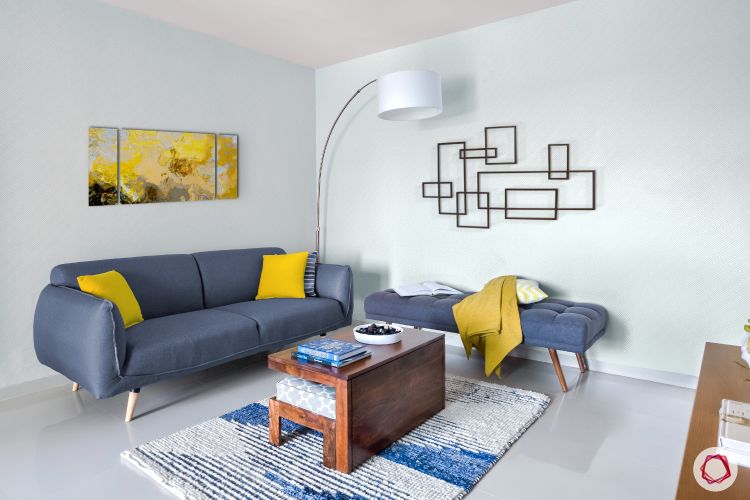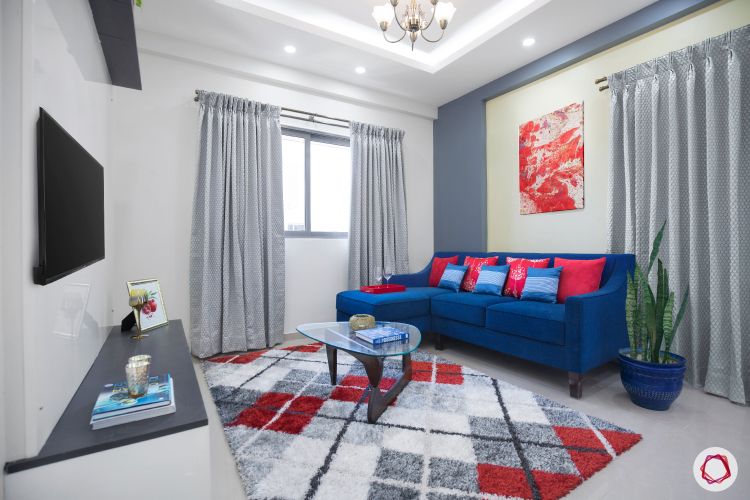 When your office becomes your second home, it is normal to neglect the maintenance of your actual home. Thus, a fuss-free design with minimal furniture and clean lines is a welcoming sight for the workaholics.
#3: The Joint Family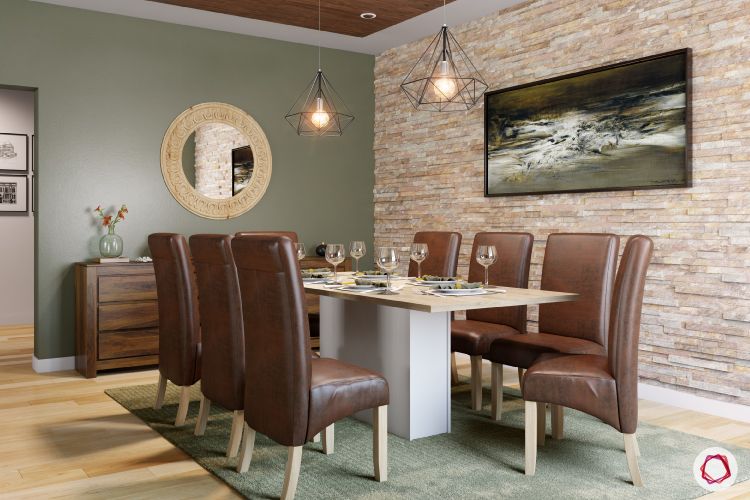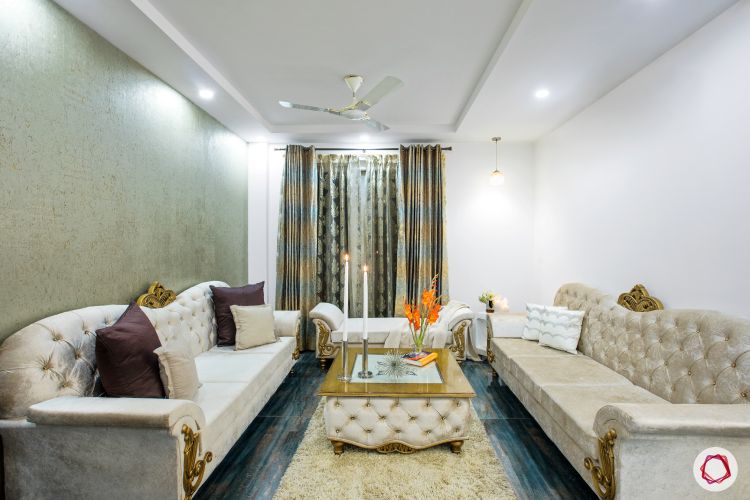 A large family requires a cosy spot for everyone to gather and have fun. Thus, we bring to you large living and dining rooms with ample seating and a cheerful setting.
#4: The Michelin Star Chef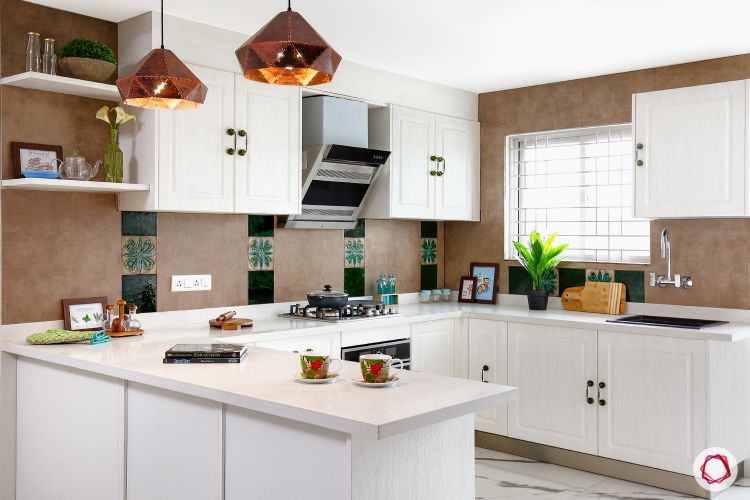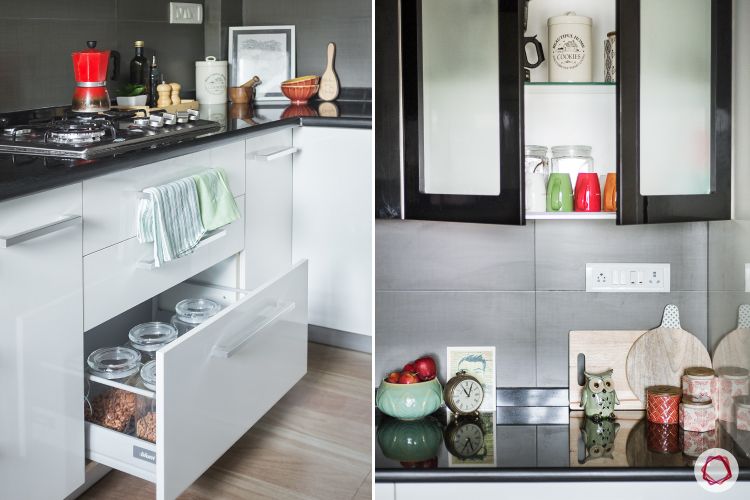 For the aspiring master chefs and homemakers who want to keep their family well-fed while pruning their culinary skills, a fully stocked modular kitchen is their best ally. We strive to make cooking easy with ample storage, easy-to-handle accessories and an ergonomic design.
#5: The Scholar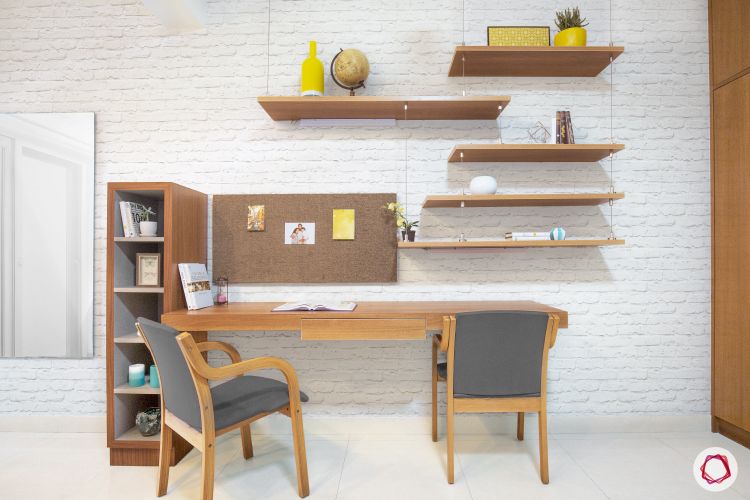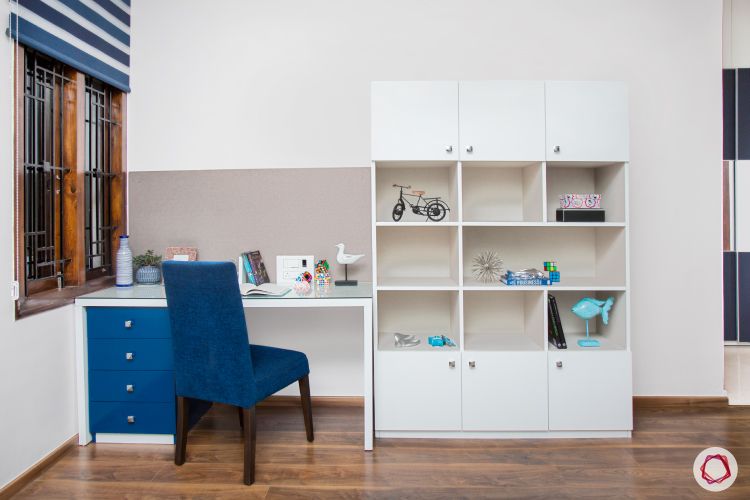 For the studious personality, a comfy setting and design with minimal distraction will allow them to bury themselves in books for hours. This design adheres to not just kids but also to adults who are pursuing their higher studies.
#6: The Dutiful Organiser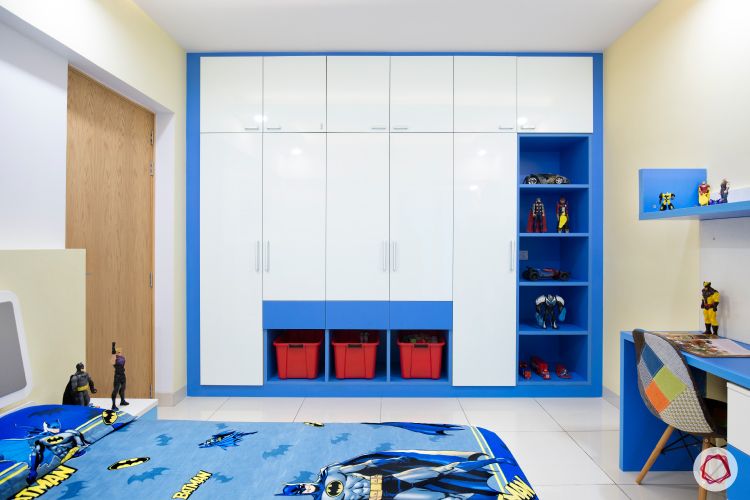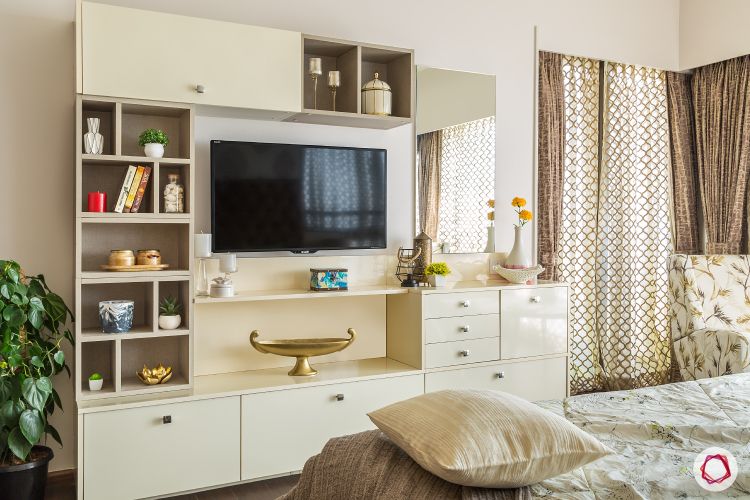 Have you been accused of being the "Monica" of the group? If things being out of place bother you, it is not a disorder! Some of us just like keeping things organised and clean. Having dedicated storage zones customised to fit different requirements helps in giving your home a neat and systematic look. And makes cleaning up a lot easier!
#7: The Green Activist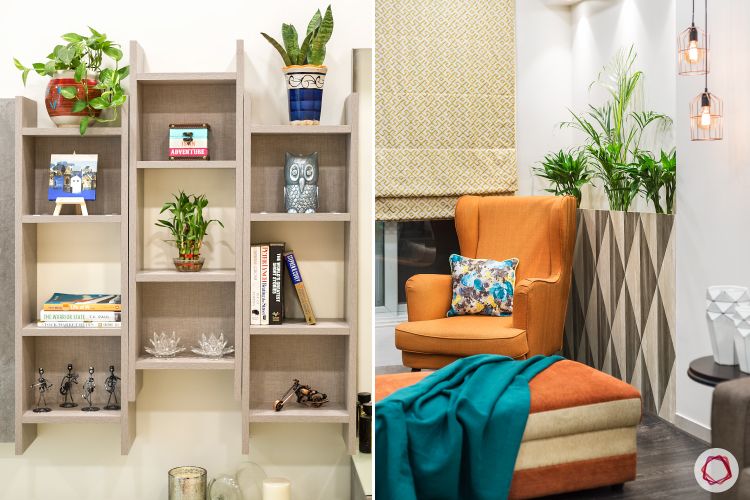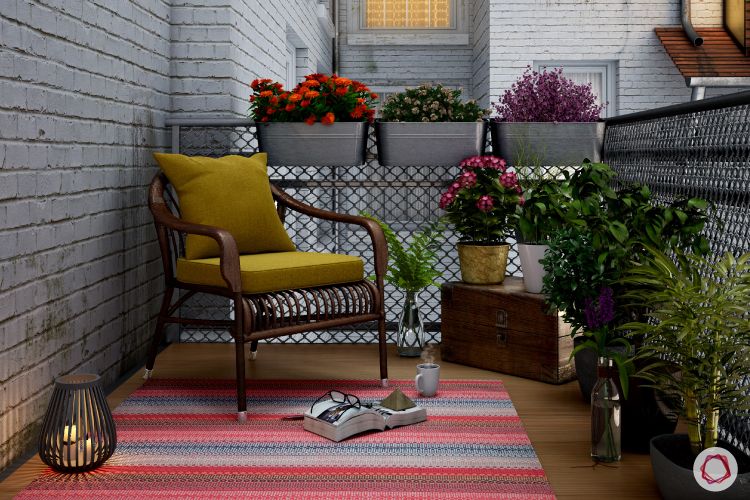 Exhibit your love for nature, by creating a beautiful garden setup at home. You don't necessarily need a backyard for it. Your balconies, rooms and even niches can house stunning indoor plants.
#8: The Traditionalist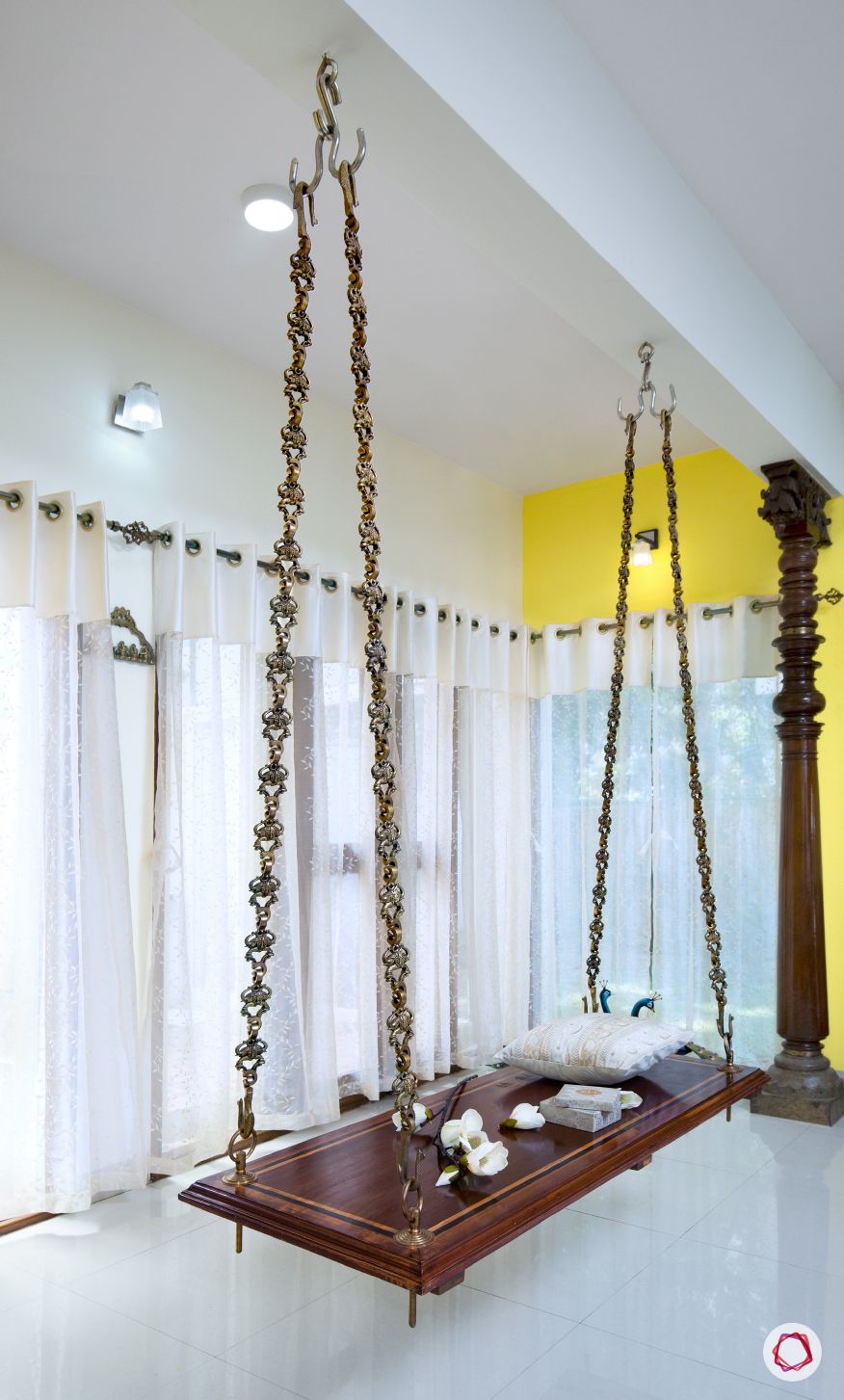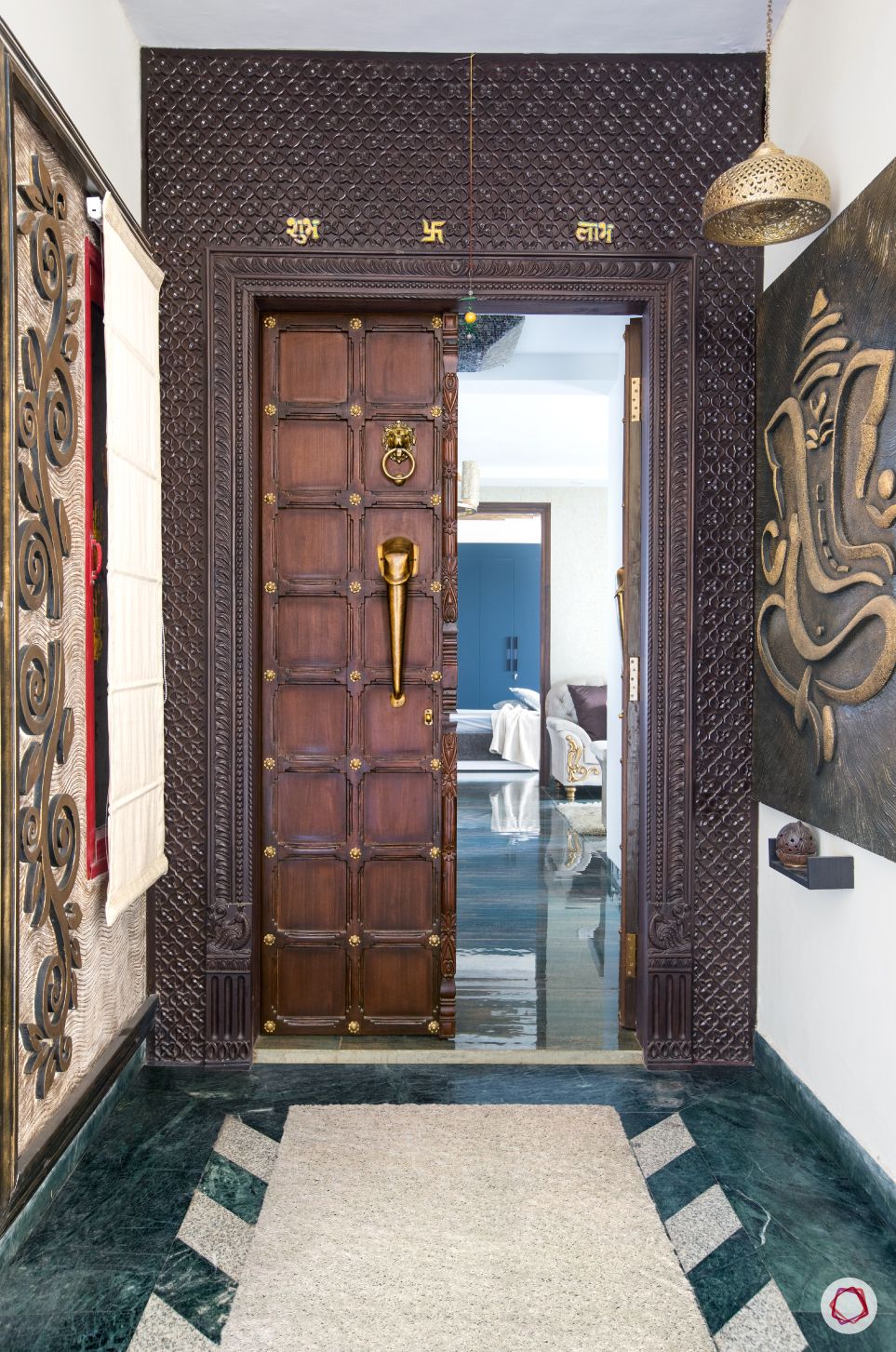 Flaunt your ethnicity and tradition with beautiful home decor. Pay close attention to detail, bring in a lot of wooden tones and recreate a stunning design that reminds you of your childhood. We're sure these designs will be close to your heart.
#9: The Bibliophile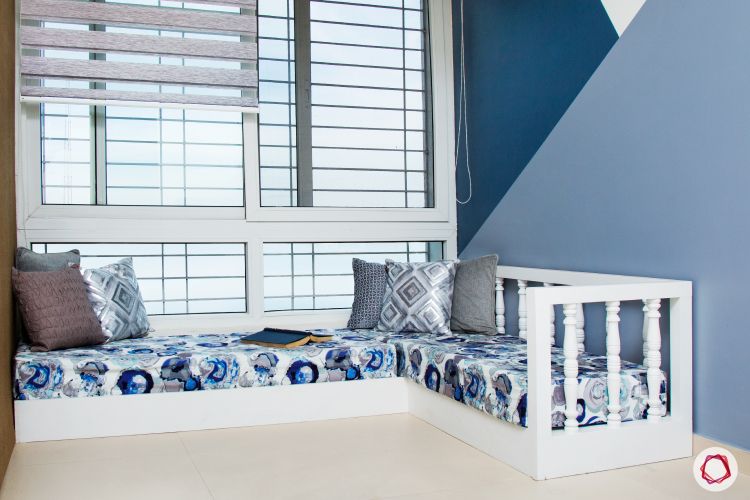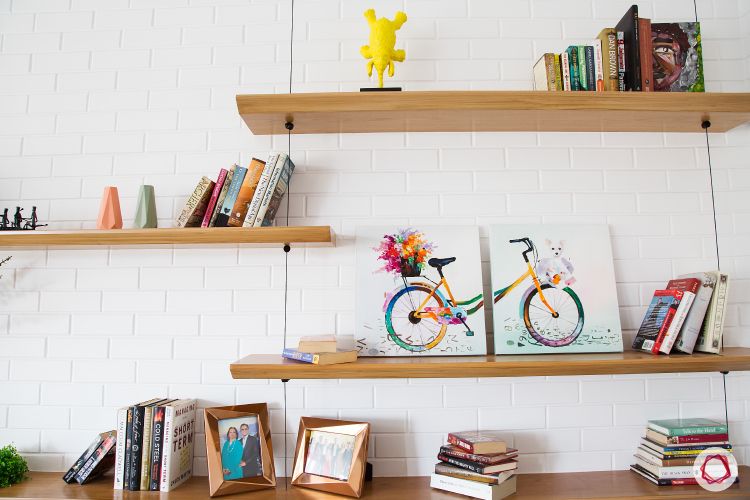 Nothing can beat a cup of coffee, a comfy seating and an exciting novel. Let your creative mind race through adventurous storylines while you get pampered with a relaxing design. We're sure you'll need a personalised library to hold your prized book collection.
#10: The Remote Workers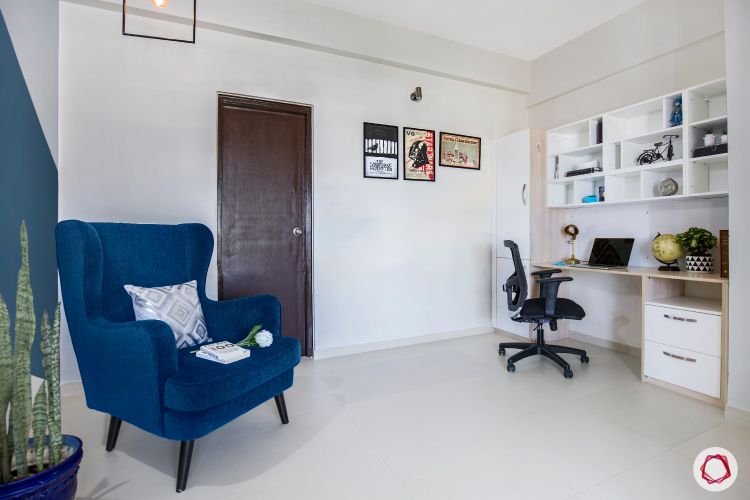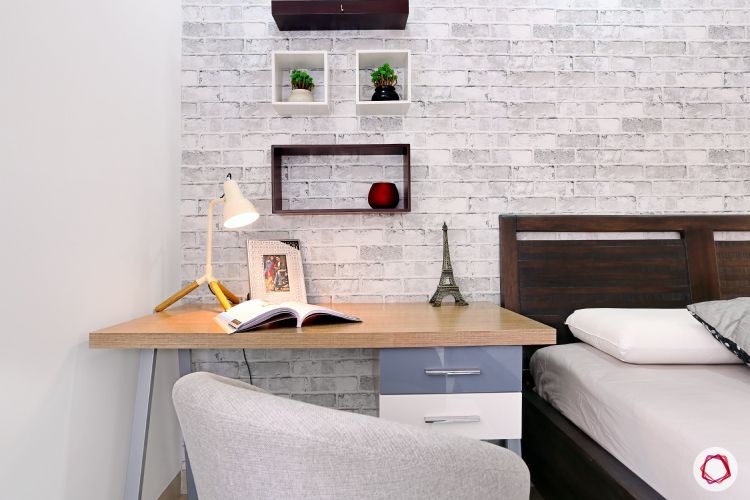 There are two kinds of people — people who consider their office as a second home and those who convert their home into an office. For the latter, this office-like setup will ensure you stick to your timelines and goals with zero distractions.
#11: The Globe Trotters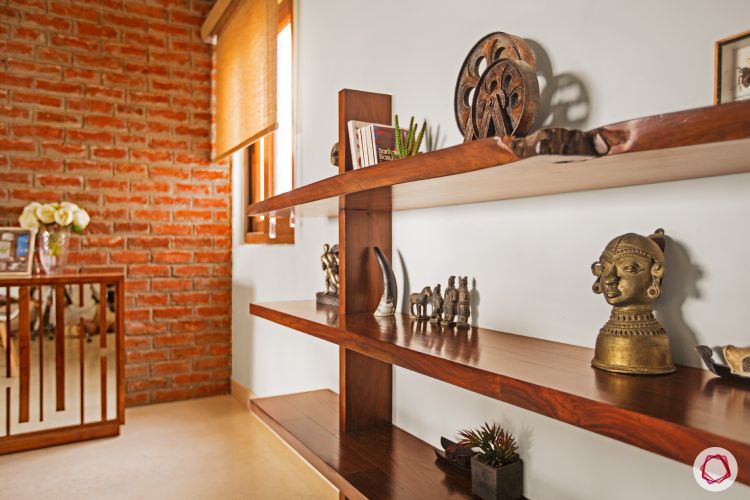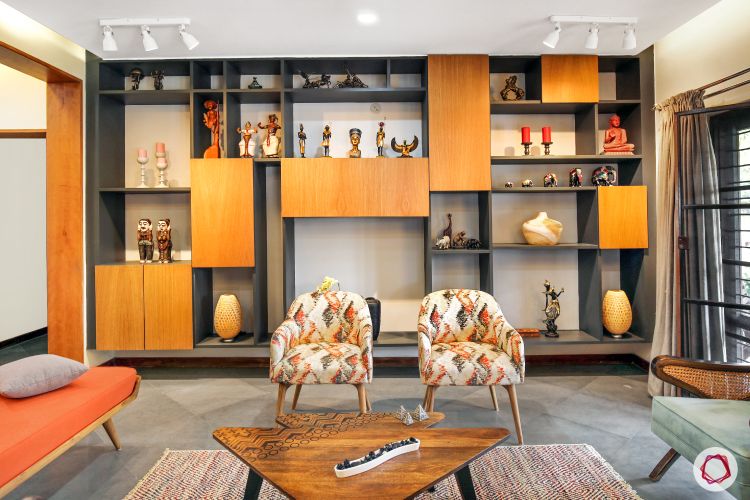 For all the travellers and collectors, we're sure you'll need enough display and storage units to showcase your curation. Your travel trinkets and luxurious finds can enhance the aesthetic appeal of your home. You can also go for a globally-inspired home design too.
#12: The Ideal Host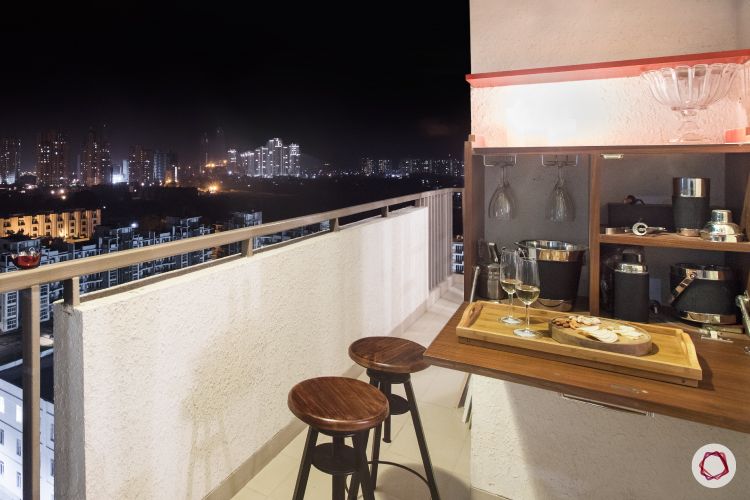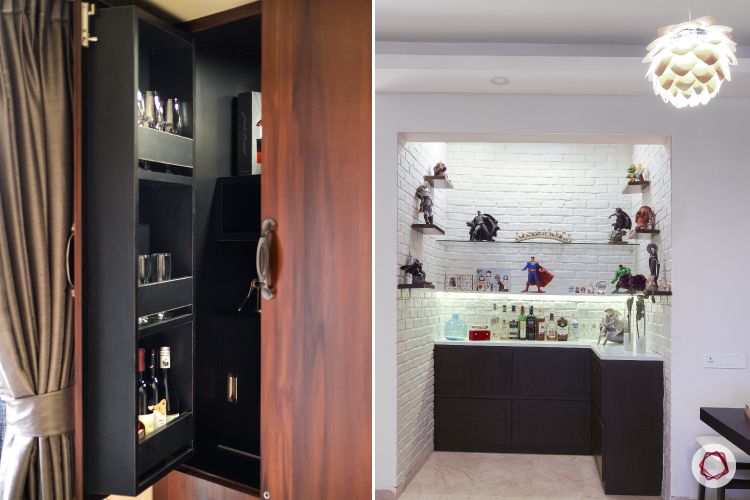 Whether you prefer to enjoy spirits alone or host a party, these stunning bar designs can aid your gala time. We also have bar designs that are concealed to look like normal interiors to keep these affairs hidden.
#13: The Shopaholic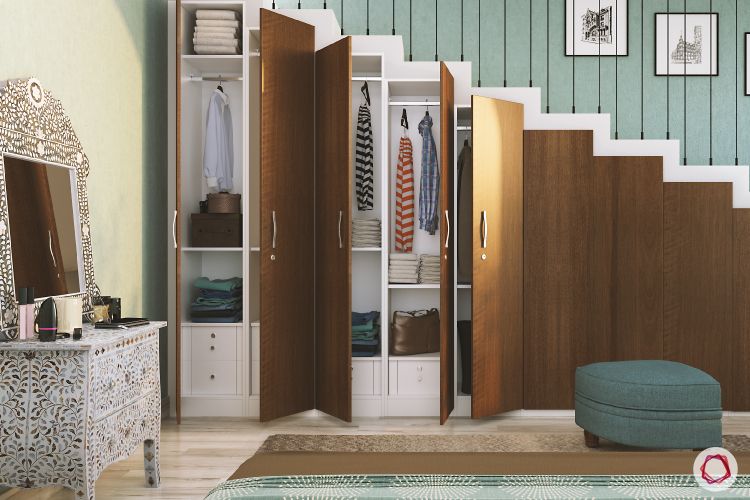 We understand your obsession to shop! Every occasion needs a different outfit. However, your home should also be able to hold your collection in an orderly fashion. Thus, we have elegant wardrobe designs to fit your every need.
#14: The Diva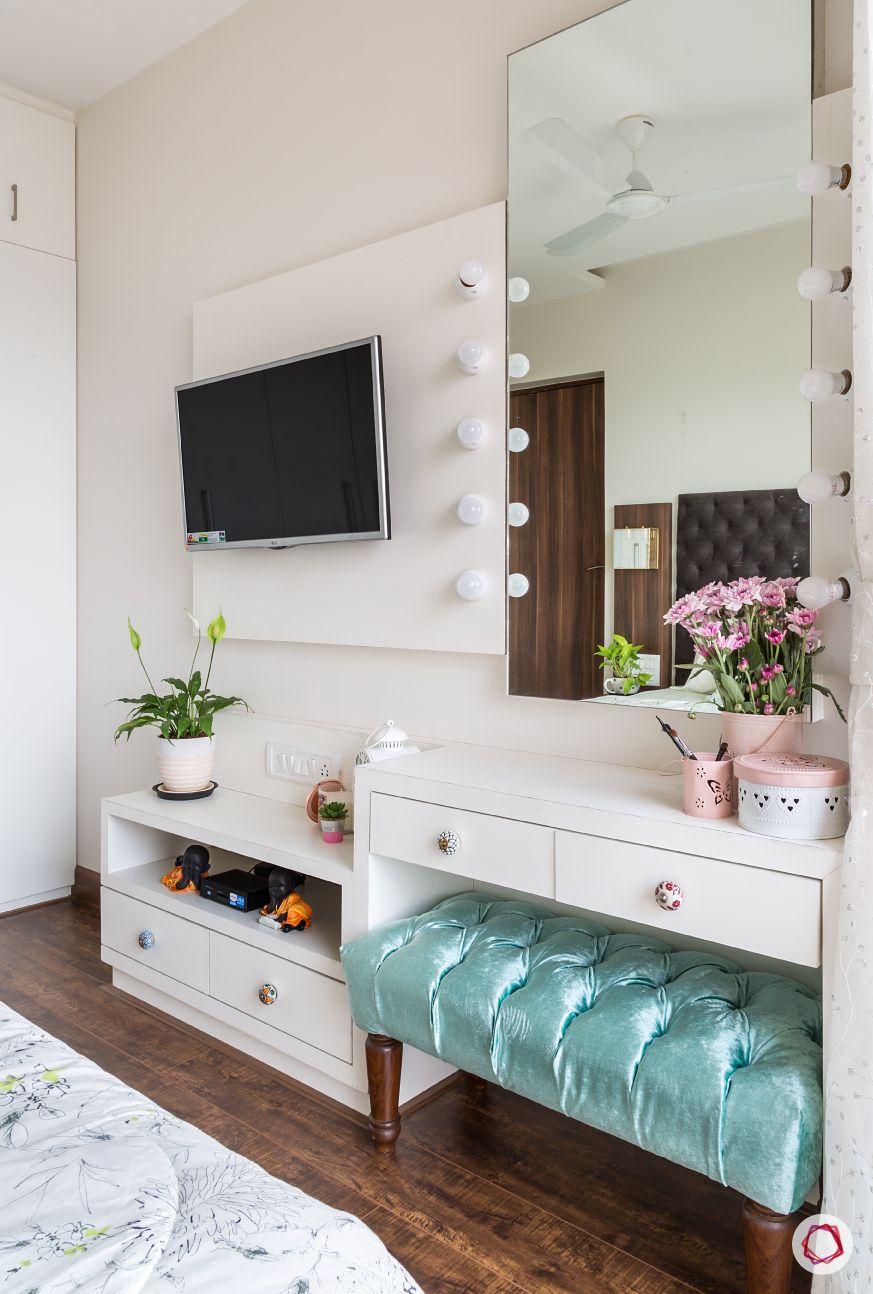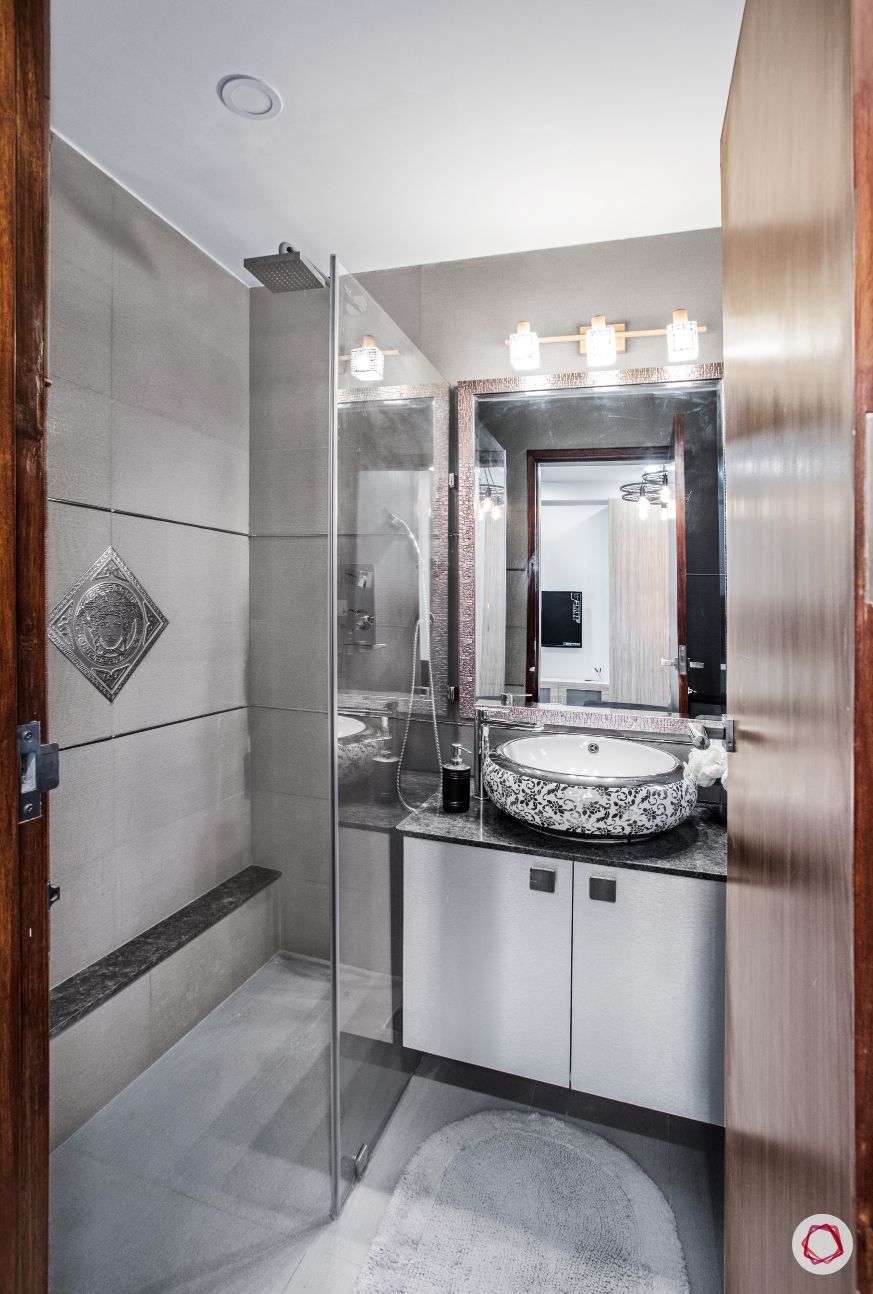 A stylish dresser is a must for all the handsome hunks and dashing divas. Chic lighting options can beautify the experience while you groom.
We're sure there are tons of personalities out there. Yet, we're sure we can cater to your every need. Get your Livspace home now and we'll make sure your home speaks volumes about your character.