Our Decor Trip series brings you design inspiration from across the globe that will leave you enthralled. This edition focuses on how you can bring a Moroccan theme into your home in simple ways.
A delectable concoction of Arabian, Mediterranean and Sub-Saharan African influences give Morocco – a country steeped in history – its exceptional style. The result is an exotic interplay of plush colors and alluring patterns that lend majesty, and even a touch of mystical, to living spaces. We've put together five signature elements of Moroccan design and decor.
1. Mosaic Magic
Source: Apartment Number 4
Mosaic tiles with vibrant geometric patterns are the hallmark of Moroccan theme. Designed with mathematical precision, these repeated motifs create an enigmatic, hypnotic look in small and large scale equally well. Tiles can adorn anything from a kitchen backsplash, architrave, mantelpiece to floors, walls, stairs.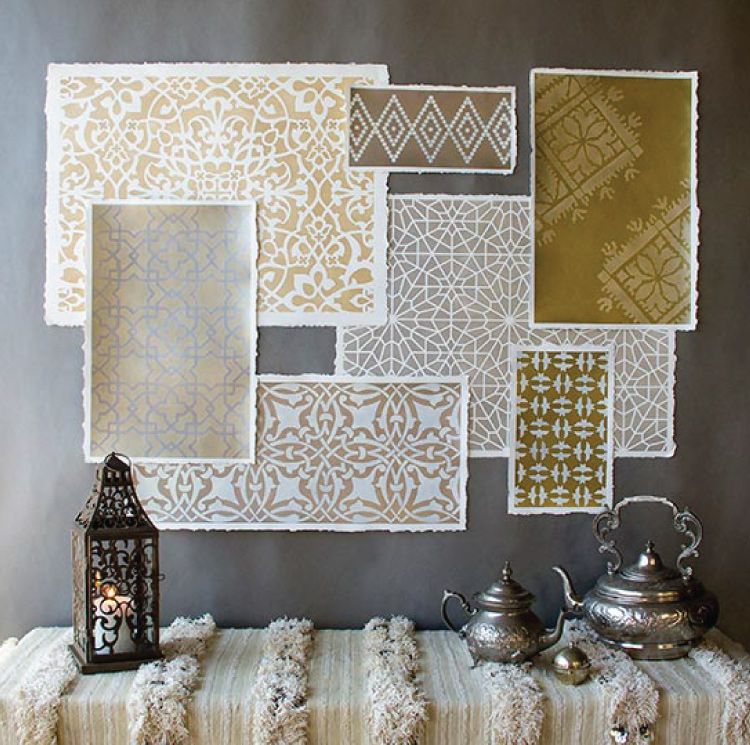 Source: Royal Design Studio
If tiles are a tad too expensive, you can still bring Moroccan design into your home with stencil art. It can work as a beautiful focal point over a sideboard or console table while keeping the contemporary appeal of your home intact.
2. Relaxed Seating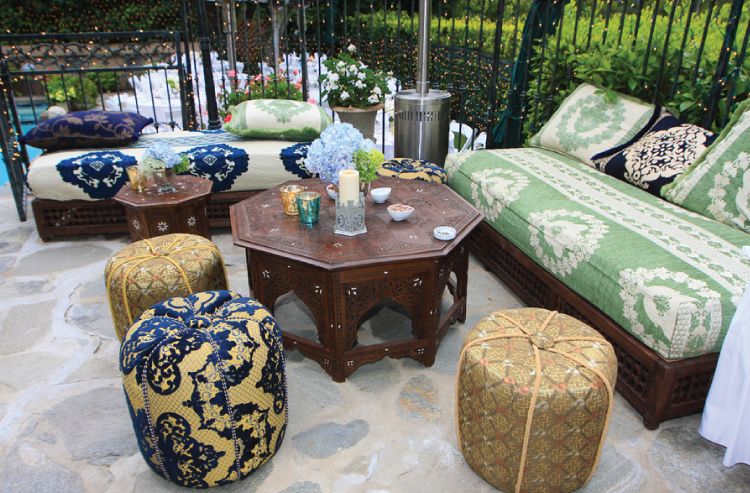 Source: Badia Design Inc
A typical Moroccan themed seating area features furniture set low to the ground. Poufs, ottomans, cushions on the floor and sofas are generally upholstered with complex patterns. Intricately carved wood in high relief, iron scroll work, mother of pearl inlay and golden details evoke the lush history of Moroccan design with ease.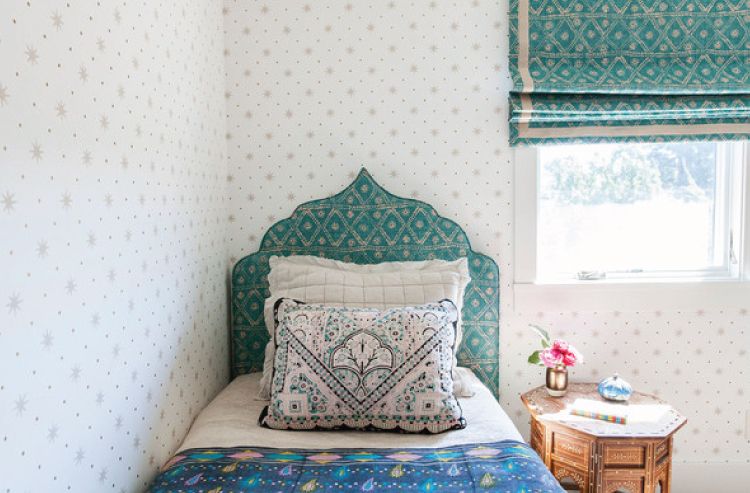 Source: Lonny
Also, you could look out for pieces that recall the luxurious Moorish architecture. For example, horseshoe arches, muqarnas when imitated on bed headboards, mirror frames or as cut-outs on traditional octagonal foot stools can work as interesting framing devices.
3. Lighting Splendour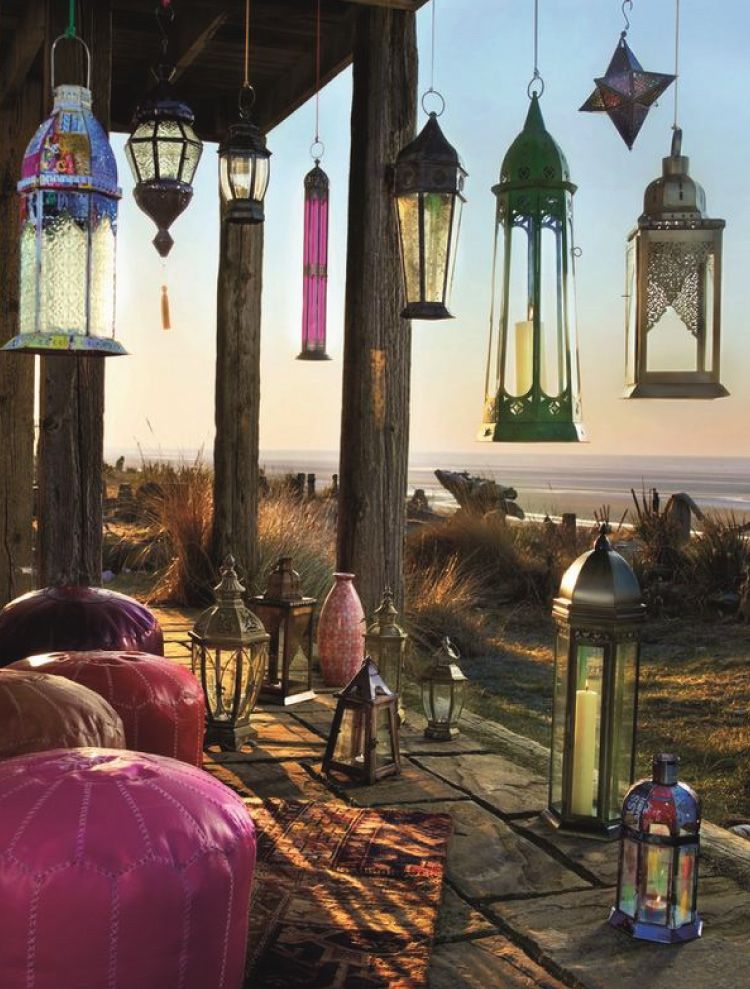 Source: Minimalisti
Lamps and lanterns are the easiest, most budget-friendly way to re-create the Moroccan theme at home. Fine carvings on metals like copper and brass or wood cast beautiful shadows to give a romantic, mysterious aura to indoor and outdoor spaces. Choose from variously-shaped floor standing or hanging Moroccan lanterns to create the desired effect.
Colored-glass Moroccan lanterns are also a much sought after option as they can hold their own even when not lit. A set of these when paired with large mirrors or sparkling surfaces create an expressive, colorful space.
4. Plush Touch With Rugs
Like other Moroccan design elements, the rugs too feature exquisite craftsmanship with high attention to detail. With a medley of color and patterns, these rugs stand out beautifully in neutral-hued spaces or act as the palette on which the color scheme of a room can be worked around.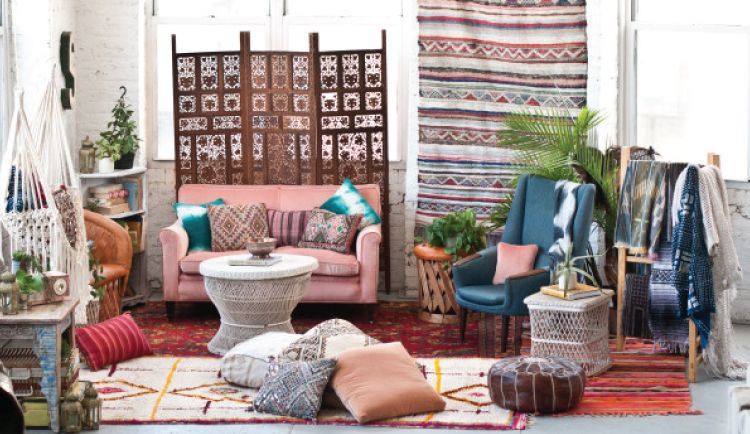 Source: Rent Patina
Layering the room with multiple rugs gives the room a snug feel and is also a delicious experience for bare toes. Also, if you want to create a souk-chic, informal look, you could use rugs as window shades or dividers.
5. Charming Outdoors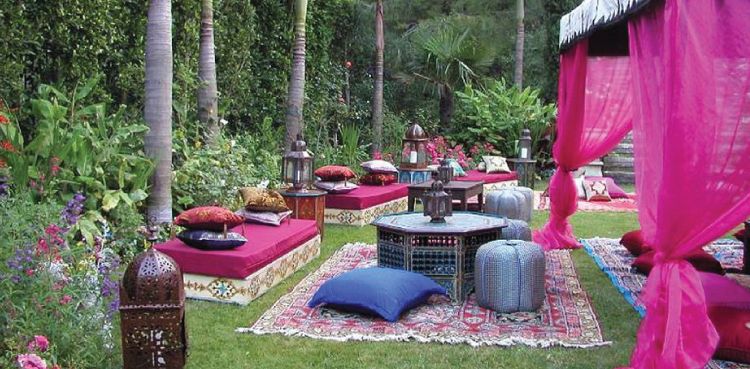 Source: Boho Child
In-house courtyards, also known as riads, were a dominant feature in Moroccan homes. Water features and plenty of trees formed a relaxing oasis that helped beat the Moroccan heat. With a plethora of lanterns, sofas and rugs you could create your own riad to relax and unwind with friends and family.
Moroccan design elements work beautifully in a variety of colors. Warm yellows, burnt oranges – hues that evoke the color of the surrounding desert work equally well as aqua, teal or turquoise – colors that bring in a whiff of the Mediterranean. This versatile theme promises to elevate any corner of your home with dignified appeal.