Feeling the holiday vibes yet? Time to get your home Christmas ready! Let's start with something fancy for your door. Livspace brings you some easy-to-make Christmas wreath ideas. Get together with the family and create something special!
Christmas Wreath DIY Idea #1: Festive Baubles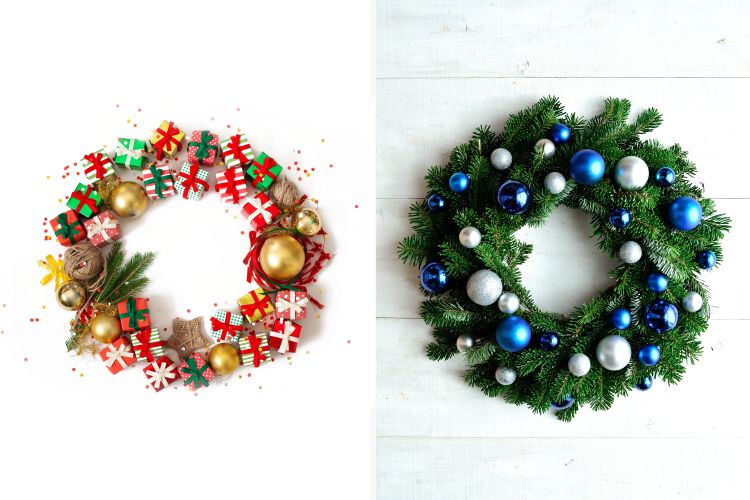 With some baubles and lots of tape or string, this wreath is a piece of cake. While the market offers a lot of ornaments, you can also paint plastic balls for a more personalised feel. Alternatively, you can use the leftover ornaments from your Christmas tree to make a wreath, like tiny gift boxes. Apart from making your wreath colourful, it will make your home very Christmassy!
Christmas Wreath DIY Idea #2: Nature Lover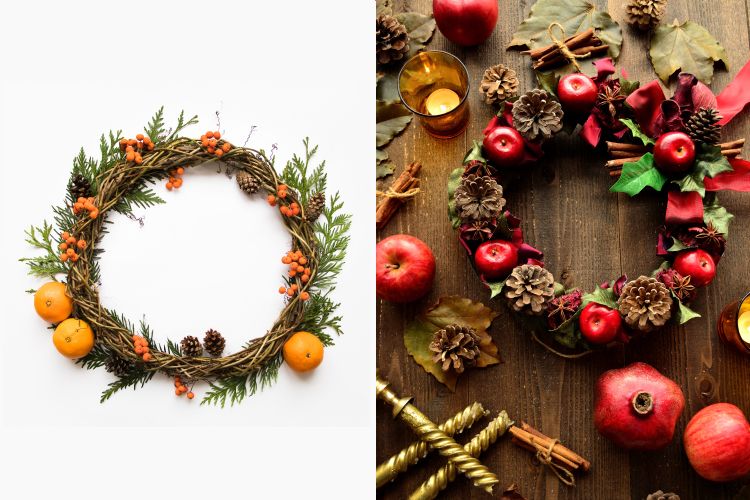 Grapevines, tangerines, cherries, cinnamon sticks and pine cones can all give your home a traditional feel. However, use artificial fruits and leftover Christmas tree decor to avoid scouring the markets. Your guests will feel welcome with this handmade beauty on your door.
Christmas Wreath DIY Idea #3: Shoot for the Stars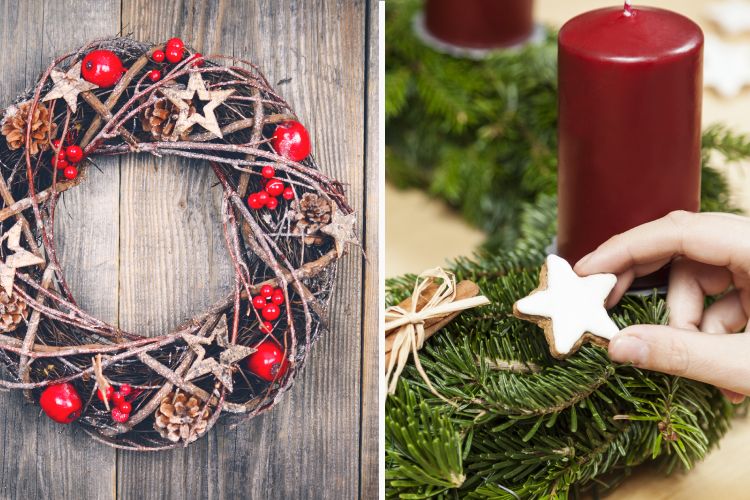 A fun family project, this idea is sure to keep your little ones occupied. Create custom stars by wrapping thread around star-shaped sticks. If you're not comfortable with twigs you can also opt for craft wires. Again, leftover stars from your tree can make lovely ornaments for this wreath. Just hot-glue them on evergreen and you're good to go!
Christmas Wreath DIY Idea #4: Colour Me Red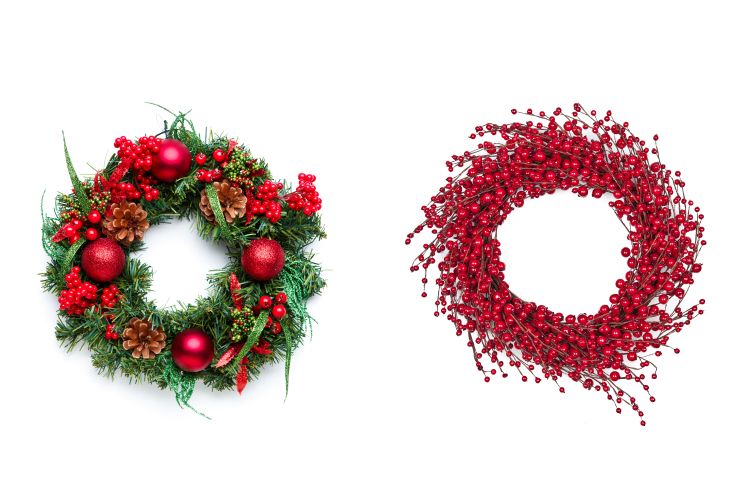 For that festive look, adorn your home with the seasonal colours of red and green. While ribbons look lovely, tinsel will definitely make your home shimmer. Use cherries or red baubles on evergreen and top it off with some shimmering ornaments to balance the look.
Christmas Wreath DIY Idea #5: Light it Up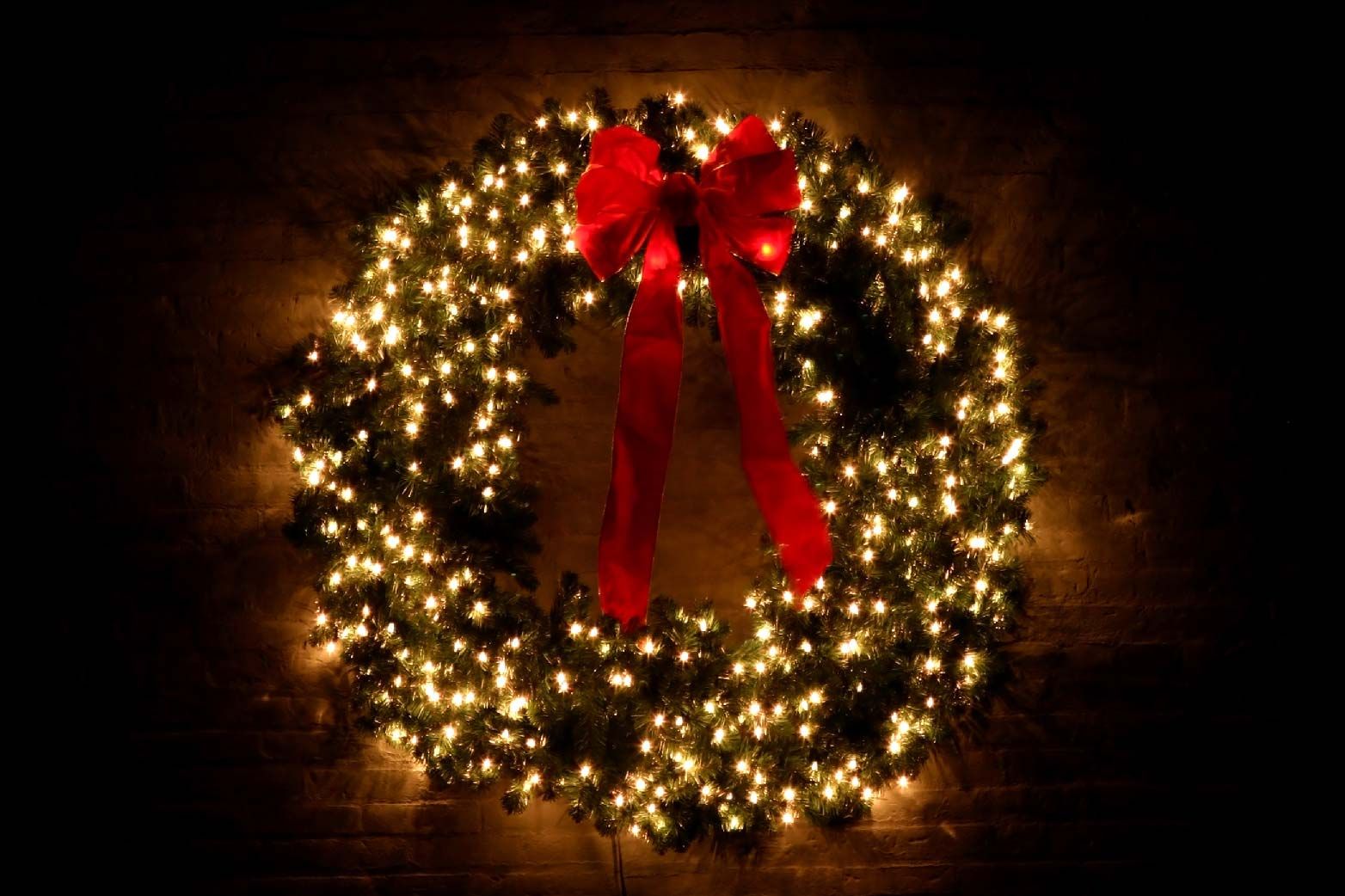 How could we leave out string lights that make everything look so divine! For a simple wreath, just add some tinsel and lights. While the method is effortless, its effect at night will add a brilliance to your home. Let your home stand out like a beacon in the dark.
These tips are just meant to inspire you to make a wreath out of things you love, even pictures and initials of every family member covered in gold! So don your creative hat and make a beautiful wreath that your guests will find unique. We'd love to hear how your Christmas is shaping up, write to us!
For more Christmas decor ideas, click here!