Festive seasons are made lively with twinkling lights and colourful decor. So we wouldn't be too surprised if you feel a twinge of sadness bringing down those lights. Why not keep the festive mood going? Here are some simple ways to use fairy lights in your home all year round!
Fairy Light Decoration Idea #1: Brighten Up Your Bedroom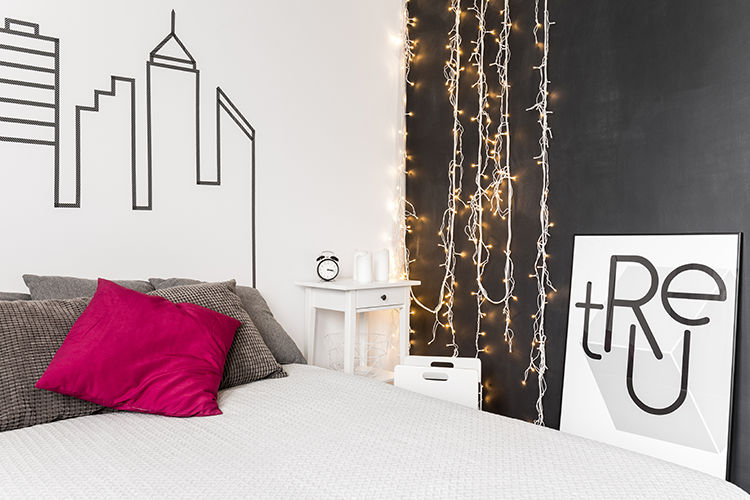 Pamper yourself with some special treatment as you add fairy lights to your bedroom. This can set the mood for occasions and revive your senses after a long day. Add lights to the headboard or accent wall or even the ceiling to lend a romantic and tranquil glow to the room.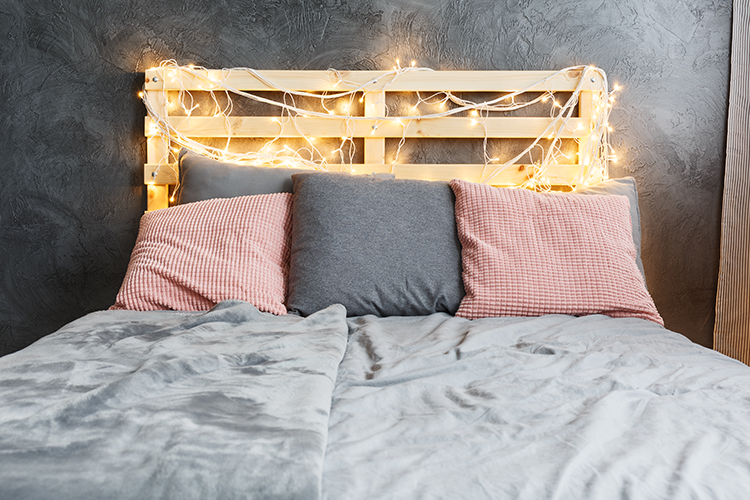 Fairy Light Decoration Idea #2: Cover A Blank Wall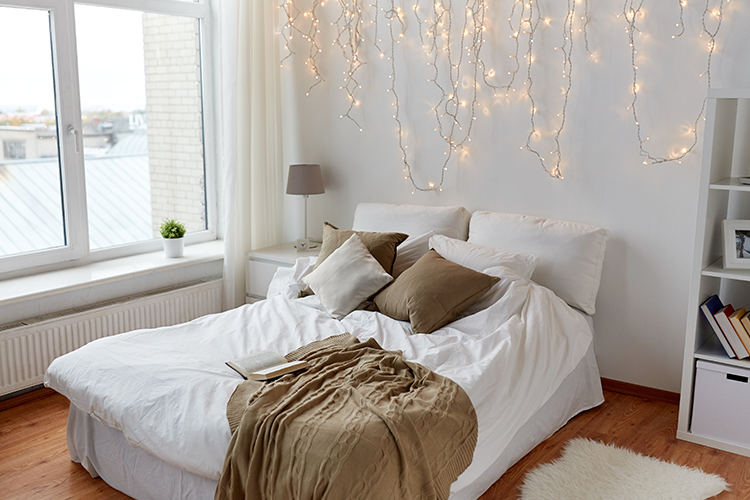 Have a blank wall that looks too dull? Instantly spruce up the space by adding Christmas lights. You can choose to use a frame or arrange it in a random pattern. Let your imagination fill up the canvas!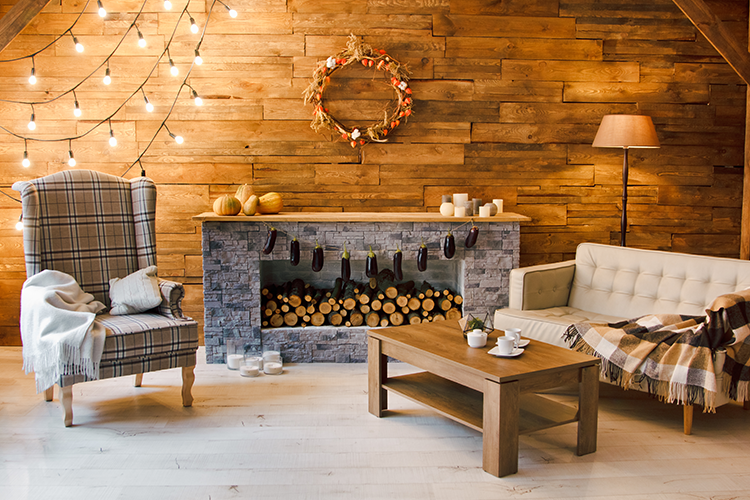 Fairy Light Decoration Idea #3: Add Light To Dark Corners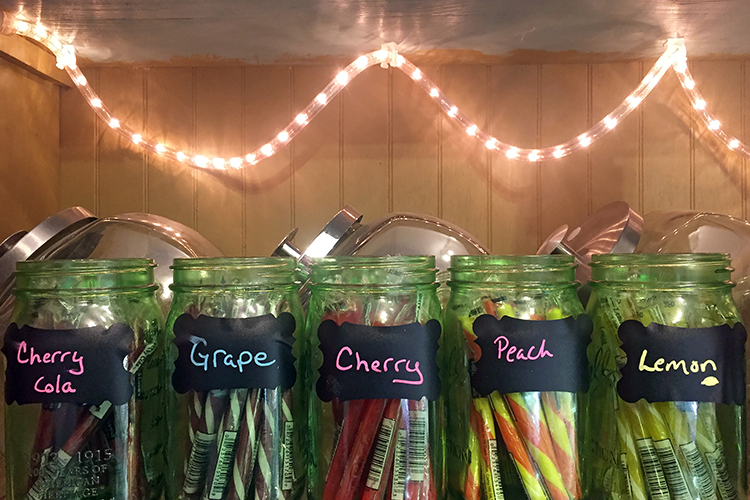 Make finding things easier by adding string lights to shelves and drawers. This not just illuminates the dark corners that are hard to reach, but also gives a peppy look to the storage units. Line your kitchen cabinets with string lights for happy cooking times.
Fairy Light Decoration Idea #4: Pretty Decorative Lights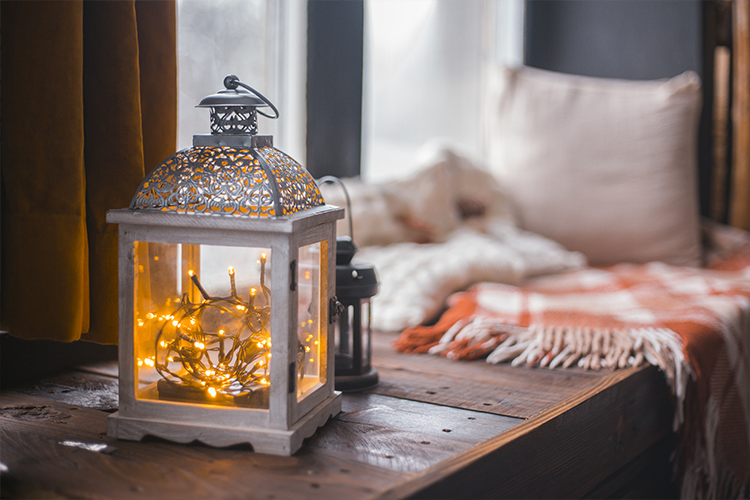 If you love DIY, this may be a fun project to take up. You can reuse old bulbs, paper lanterns, antique lamps or glass jars to fill your home with beautiful lighting options. Hang it near the entrance or use it as mood lighting for your home.
Fairy Light Decoration Idea #5: Under the Kid's Bed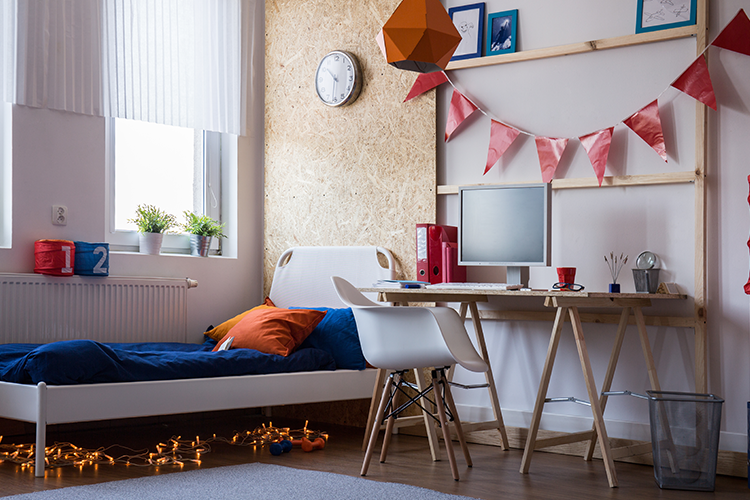 Your kids won't have to worry about monsters under the bed when you spread fairy lights on the floor. The room will appear stylish and chic while keeping their fear at bay. You can also choose to line the path to the washroom with these lights making it easy for them to find their way at night.
Fairy Light Decoration Idea #6: Night Lamps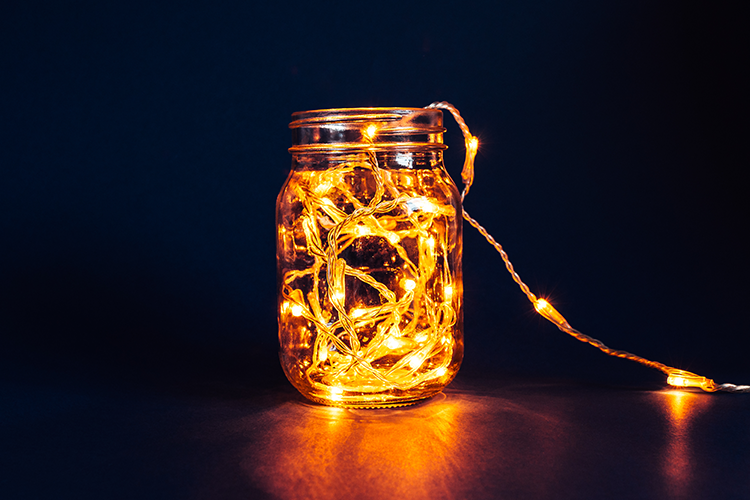 Fill mason jars or glass containers and bottles with string lights to create beautiful night lamps. Keep them beside your bed or on a nightstand and snooze away as you fill your minds with sweet dreams.
Make the most of these tiny lights to set a cheerful mood at home. They're easily available, cost-effective and can be used in numerous ways around the house. Let us know if you have any ideas to add!