Holiday lights are great but they are short-lived in their glory. And don't we all agree that they both leave a terrible hangover of nostalgia behind? Since the chill of Christmas is still in the air and most people would not have had the heart to pack off those fairy lights just yet, let's see if you can hold on to the twinkle for a wee bit longer.
These pretty strings need not sit in the storage cabinet and accumulate dust. Not if you are willing to put in a minuscule amount of effort into trying out these light decoration ideas to hold back Christmas.
Light Decoration Ideas #1: Bottle It Up!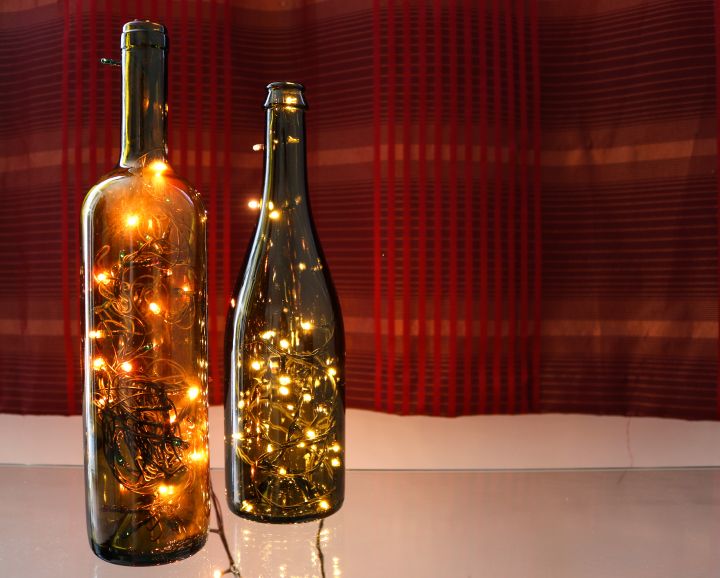 Most people would have a whole stock of wine bottles left over from the New Year celebrations. Instead of keeping them at the back of your cabinet, just pull out the strings of lights from your Christmas tree and stuff them into these empty bottles. You will be essentially bottling up the spirit of the holidays to get you through the year!
If you are a teetotaller and do not have empty wine bottles handy, use glass mason jars instead to have a lingering sense of festivity about your home.
Light Decoration Ideas #2: Highlight Photo Frames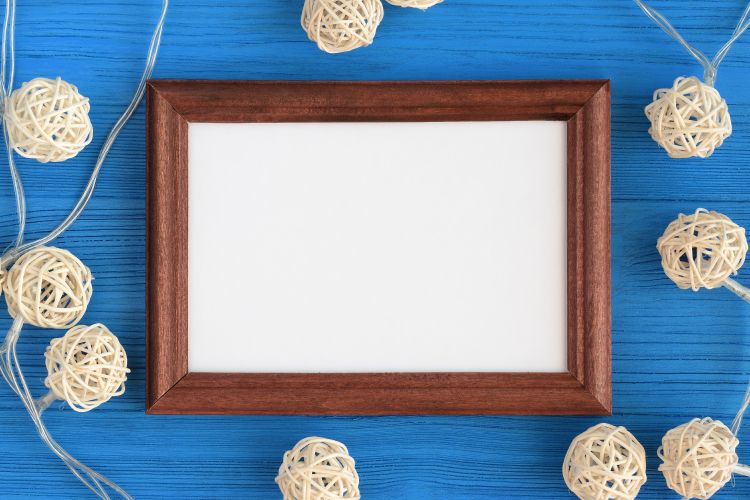 Photo frames tend to look drab without the right kind of lighting. However, you can save up on expensive portrait lights if you place fairy lights around the borders of photo frames. On a quiet evening, switch off all other lights and watch the faces of your loved ones glow with the twinkling of these lights.
Light Decoration Ideas #3: A Vase Full of Twinkles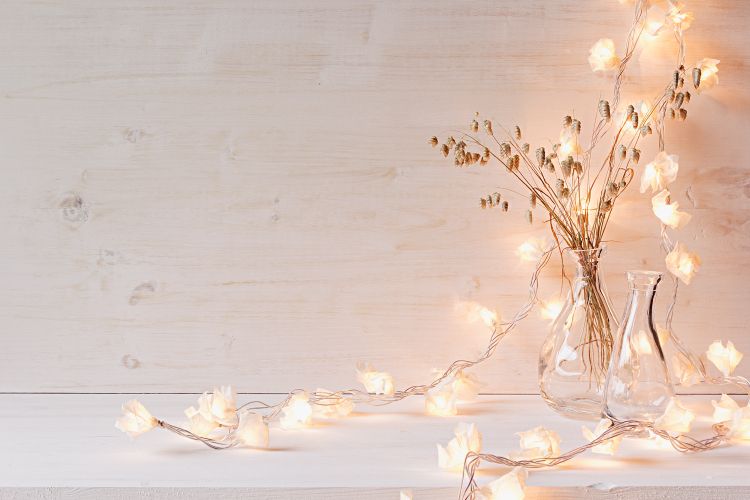 Vases are tricky decor items; they could look dull in the absence of their raison d'etre, fresh flowers to be precise. Wrapping holiday lights around vases give both these decor items a new lease of life. Moreover, the ensemble looks trippy if you increase the speed of the twinkling! For best results, use a tall vase.
Light Decoration Ideas #4: Caged by Light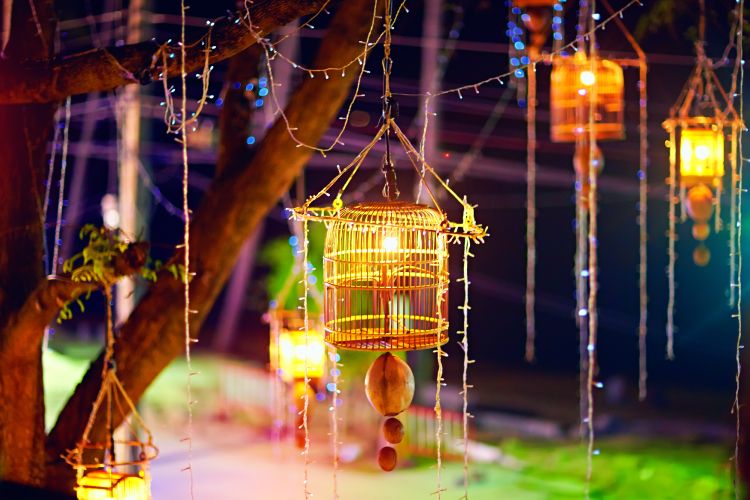 An empty cage is an opportunity to spruce up your interiors. Fill it with light and merriment! A cage either filled or wrapped with holiday lights makes a quaint lantern. It looks best when it is hung from an appropriate height. Alternatively, it could also be used as a centerpiece for setting tables.
Light Decoration Ideas #5: Light Up Your Dreams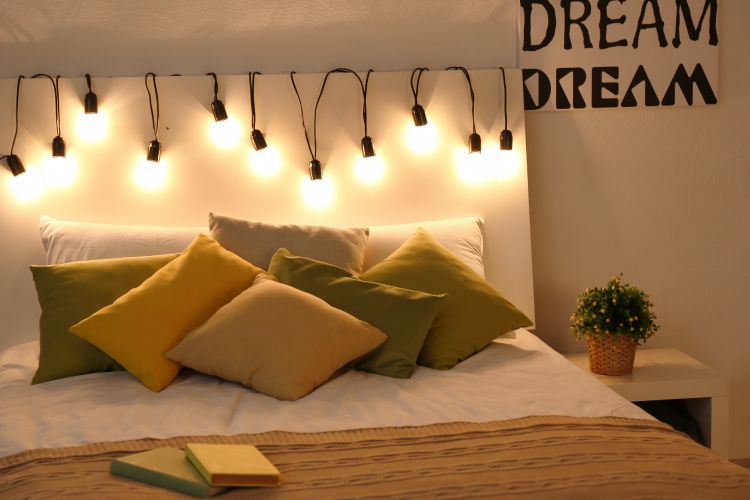 Weave a string of holiday lights over your bed's headboard for a charmingly bohemian look. Isn't curling up under twinkling lights straight out of a fairytale?

Even a subtle touch of festivity can work wonders for your mood. So any time spent doing these non-holiday DIY decorations with holiday lights will be worth the while.

If you liked these light decoration ideas, take a look at Bedroom Lighting Options for Every Mood & Need as well for inspiration.

Send in your comments & suggestions.