The year that 'we don't talk about' (pssshh, we mean 2020, ok?) is almost over. And the current pandemic situation will affect our Christmas celebrations just as it has affected everything else this year. You may not have your customary Christmas parties this year but that should not stop you from ringing in the festive end of the year in a LIT fashion. After all the isolation of this year and the heartache of countless celebrity deaths, putting up Christmas lights toh banta hai boss!
Since this year is special, in its own way, even the Christmas lights you use and what you do with them should be different. Here are are of the ideas we have in mind and also links to buy the products you need for to try them online.
#1: String Lights
Pretty much the light for every occasion, string or fairy lights are the most easily available and most affordable lights in the market. From colourful to uni-colour strings, shops are flooded with string lights. You can buy the regular ones or try the LED ones that are brighter and last longer. Deck your windows, staircases, doors, vases, mason jars, bottles and the list goes on.
Bonus tip: This is the best time to use the leftover lights from Diwali!
What You Can Buy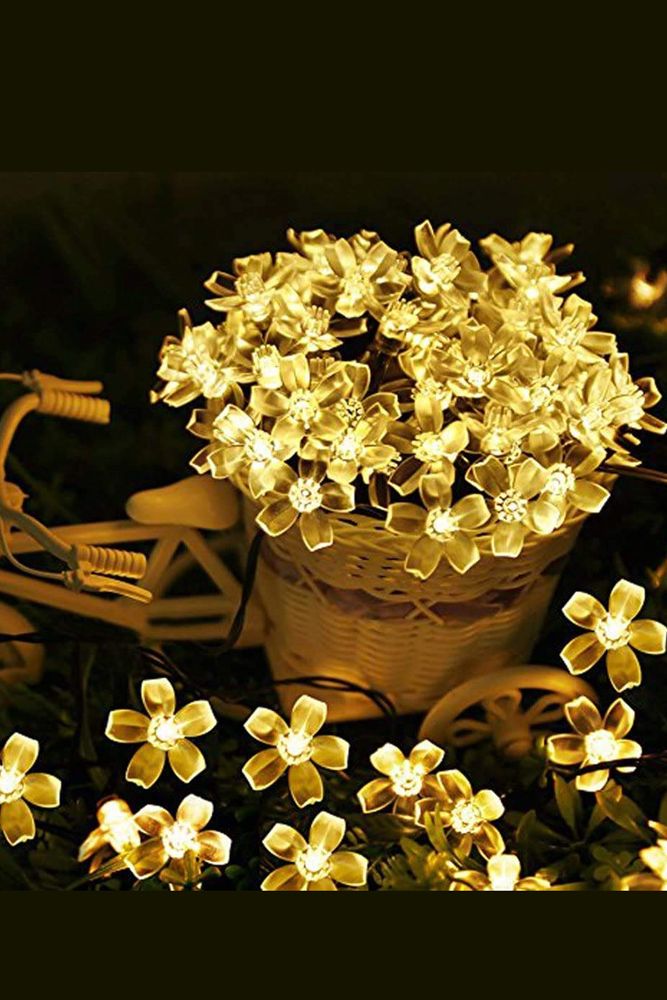 Switch the typical fairy lights for these string of florets to add an edge to your Christmas decorations.
Buy here.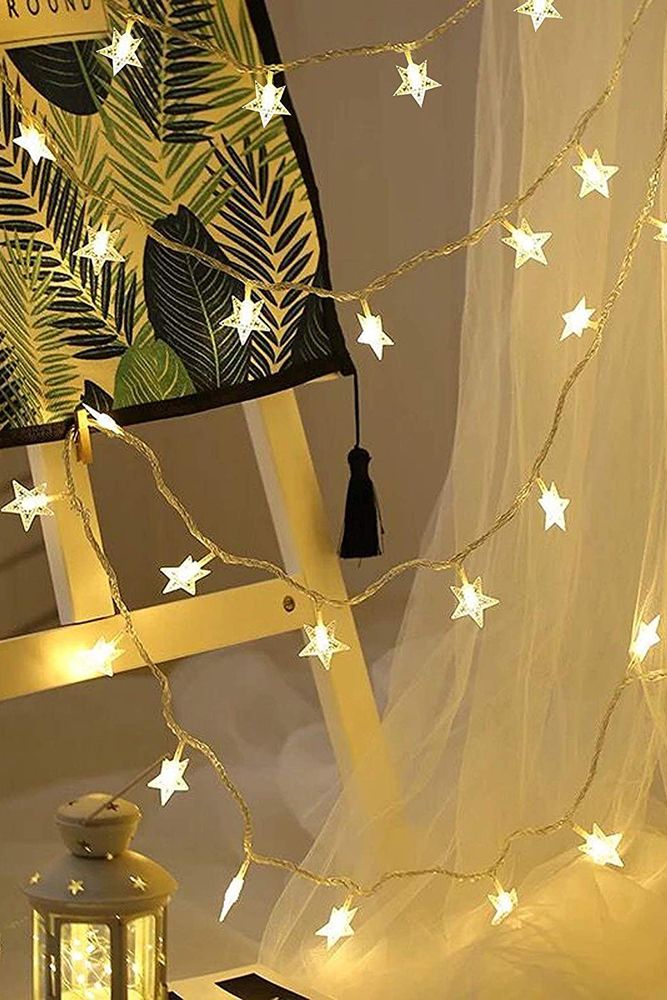 You could also set the stage for Santa with these frosted LED star string lights. They would surely look splendid on any Christmas tree.
Buy here.
#2: Icicle Lights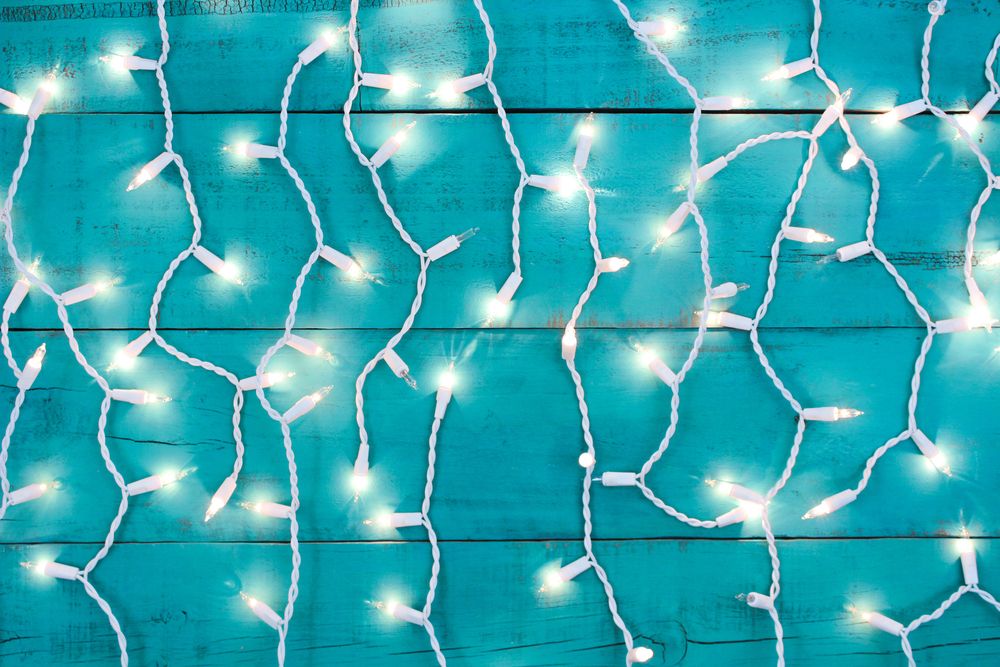 Clear white, warm white, cool white, multi-coloured and colour changing – you name it and you will get it. As the name suggests, icicle lights resemble frozen ice droplets and boy, do they look stunning! Hang these lights atop windows on a chilly night and you can experience snowfall even in the warmest city in your country.
What You Can Buy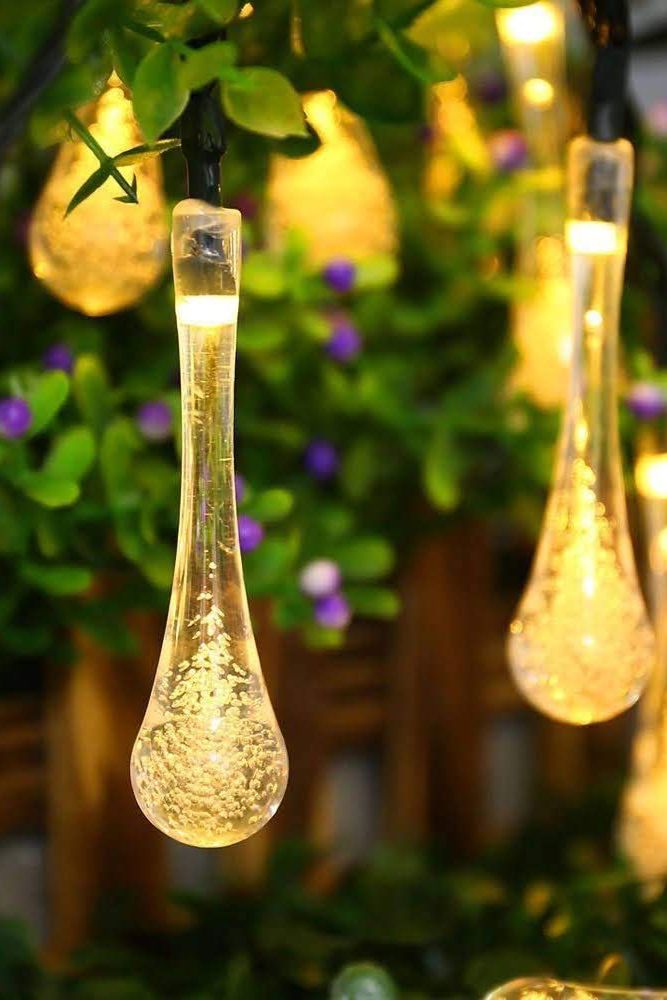 Each of these lights looks like droplets of ice that are frozen yet clear. If you are looking for a touch of winter charm, then these Christmas lights will do the trick.
Buy here.
#3: Mesh Lights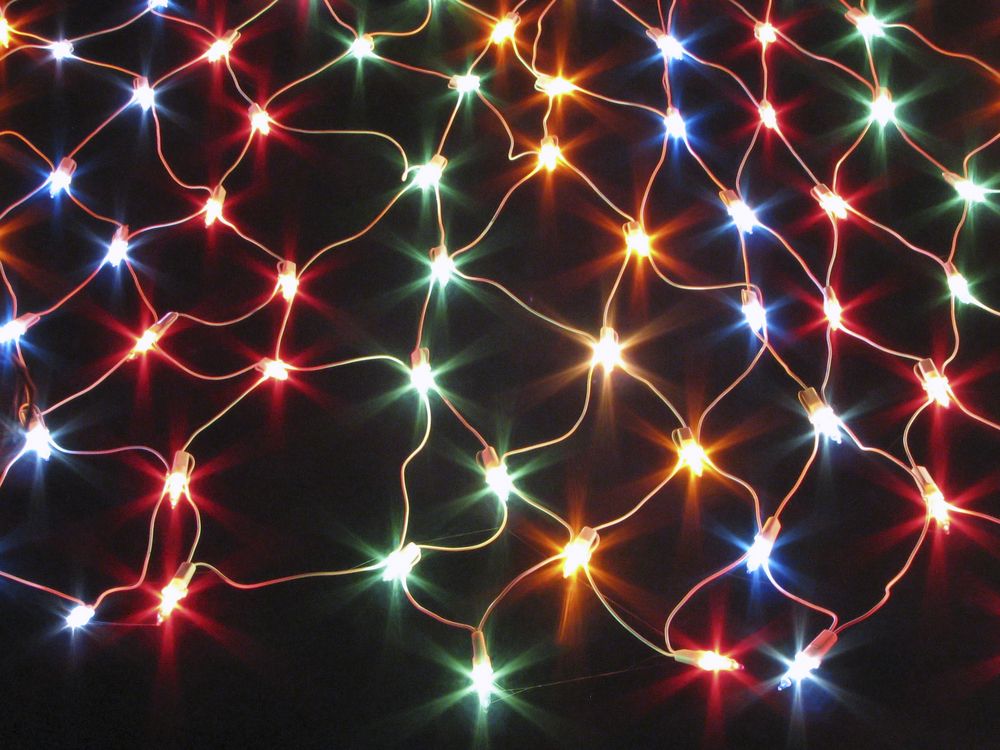 So you have a lot of plants at home and in your garden and you do not know how to brighten them up. We have the simplest trick for you. Get your hands on some net lights and your plants will never look the same again. We personally love the multi-coloured version of this. Just place the net on your plant and it will light up like a dream. Easy to use and looks lovely!
What You Can Buy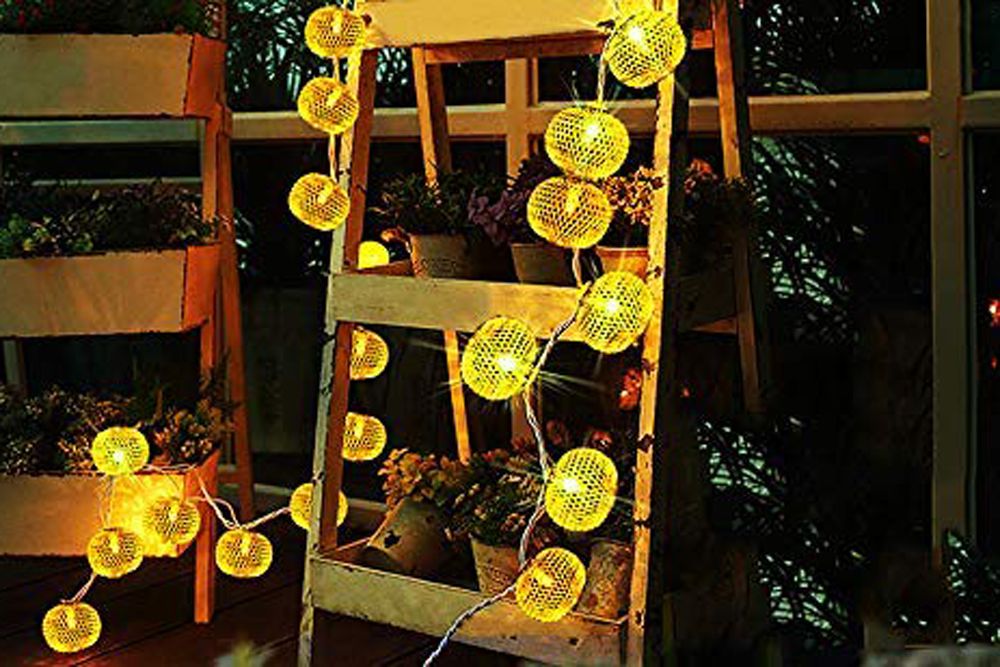 Instead of the typical mesh of string lights, try the one with these radiant orbs.
Buy here.
#4: Battery-operated Lights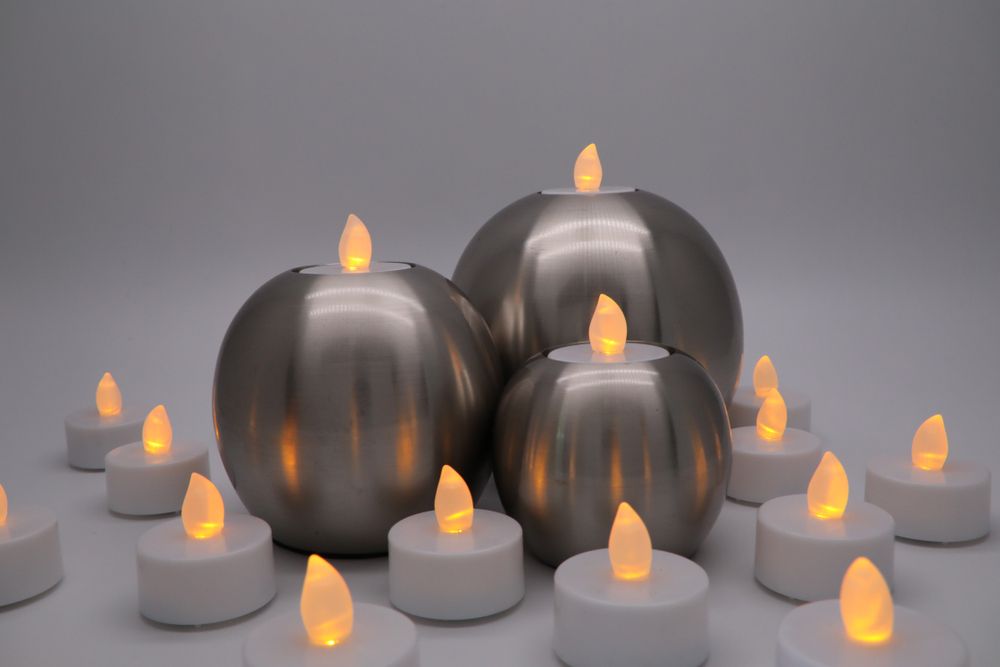 Lights come in all shapes and sizes and Christmas is one festival when the market gets flooded with these. There is nothing like enough plug points and extension cords when you want to light up your entire home. So, battery-operated lights will come to the rescue. Tea lights and candles look very pretty and deck up your tables and corners without any hazards.
What You Can Buy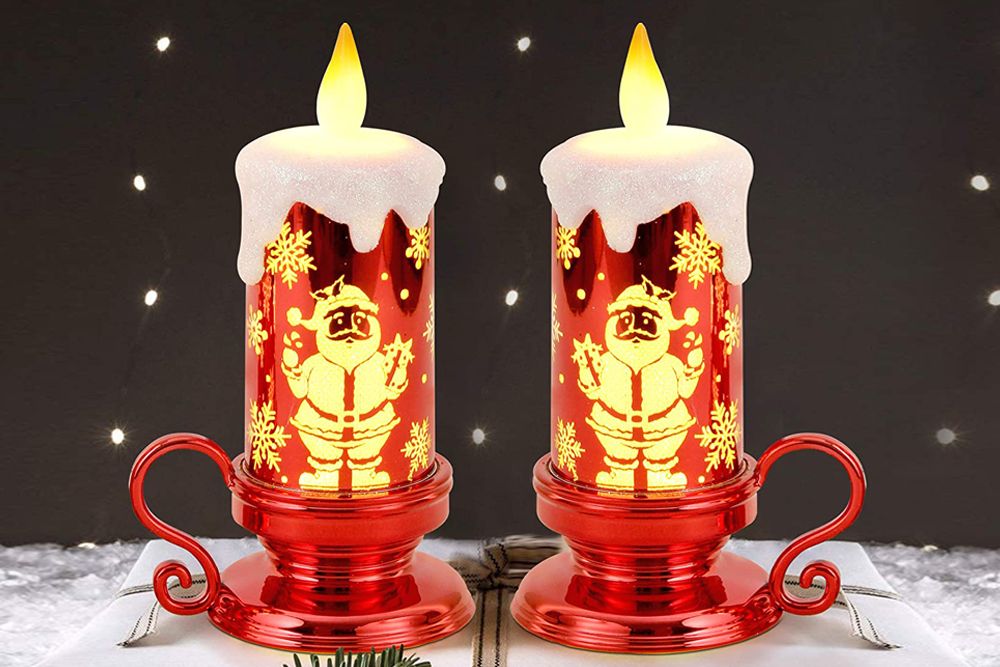 Set the table with some festive colour with these battery-operated faux candle stands as the centrepiece.
Buy here.

#5: Solar Lights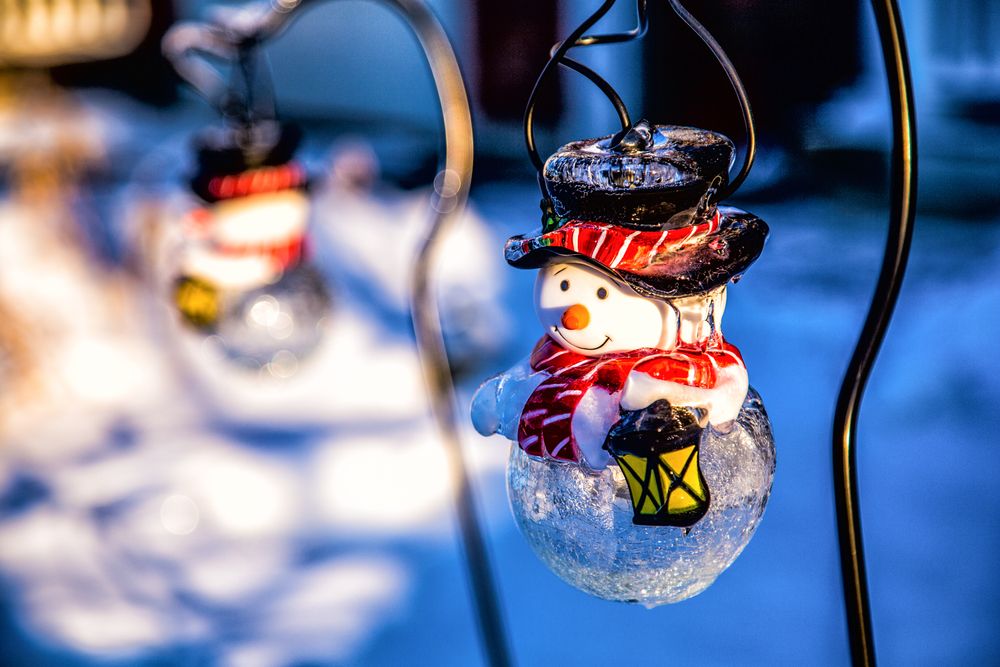 Do you love lighting up the exteriors of your home but worried about where you'll get electricity from? Well, solar lights come to your rescue! Did you know that there are lovely, decorative solar lights available online? You will be spoilt for choice and will also receive the award for saving power and going eco-friendly. Imagine when cute snowman-shaped lights light up, your garden is going to look so dreamy.
What You Can Buy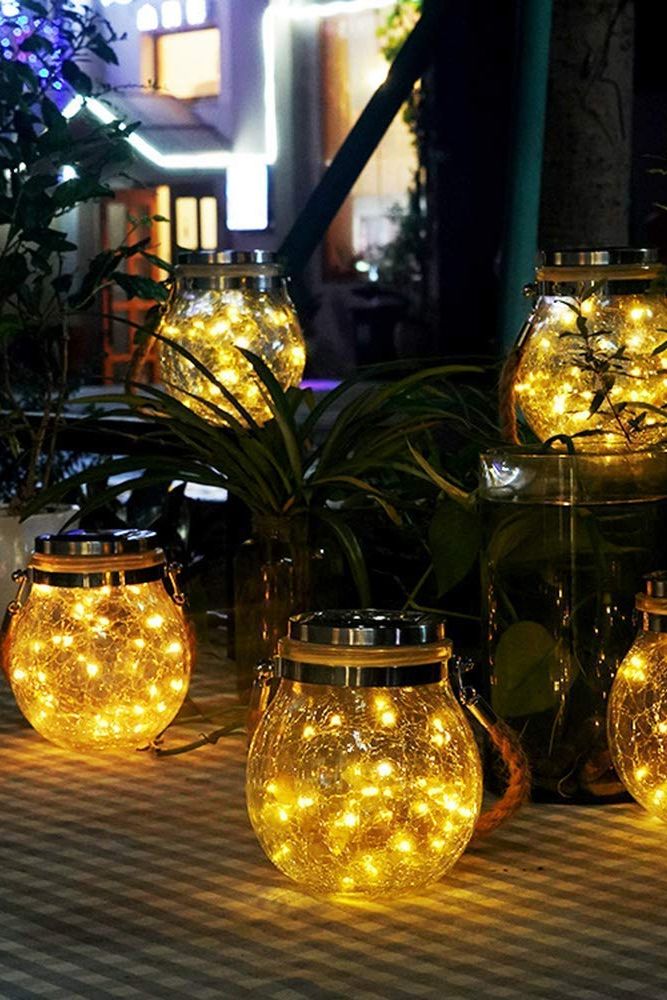 Apart from the fact these mason jars are LIT, they are also clean energy. Just leave them outdoors to charge for they work on solar power.
Buy here.
#6: Novelty Lights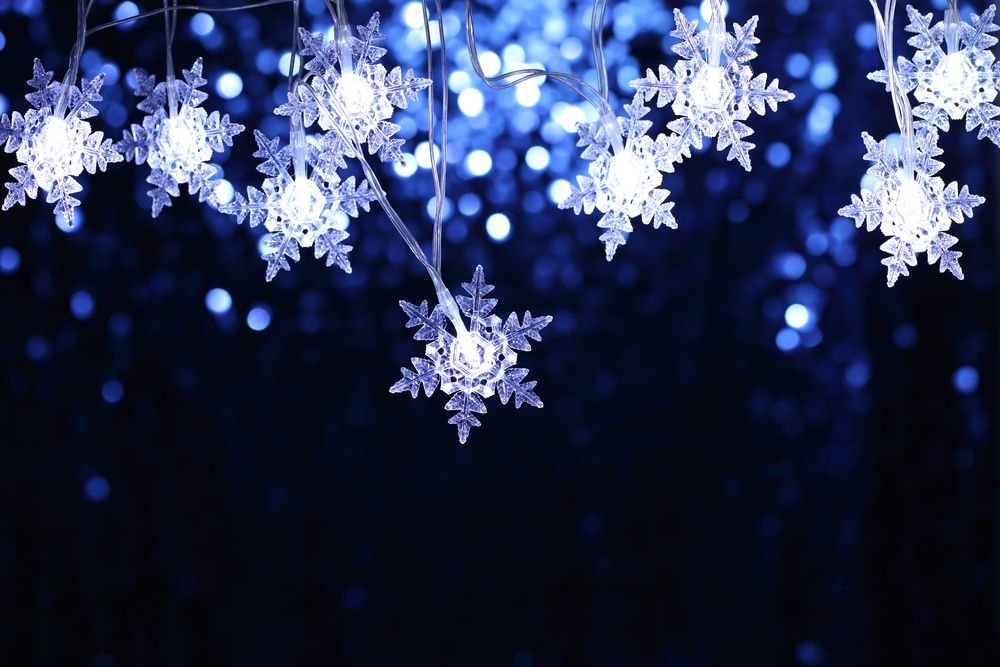 What is Christmas without some snow? And when you live in a place where you do not experience snowfall, you can get your hands on some snowflake-shaped lights. Pick them up in cool white and when they light up, you will find yourself lost in the beauty of it. You can shop for these online and they come in a variety of shapes and sizes. Some big ones can also be folded once you've used them.
What You Can Buy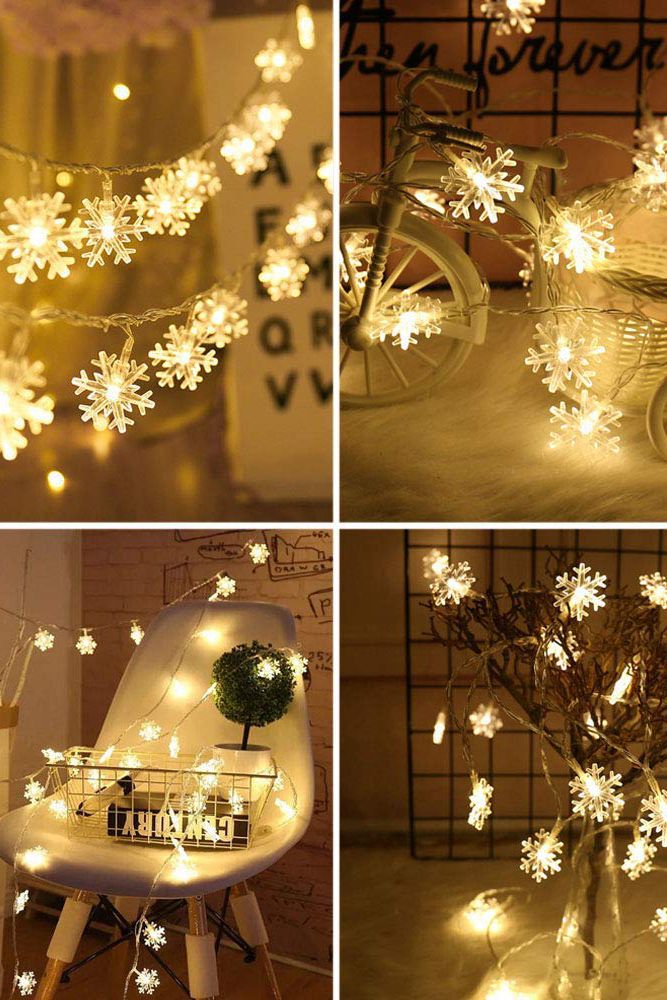 What is Christmas without a dash of snow. But in India, 90% of us don't see snow during Christmas. So these LED-lit snowflakes are the next best thing.
Buy here.
#7: Lanterns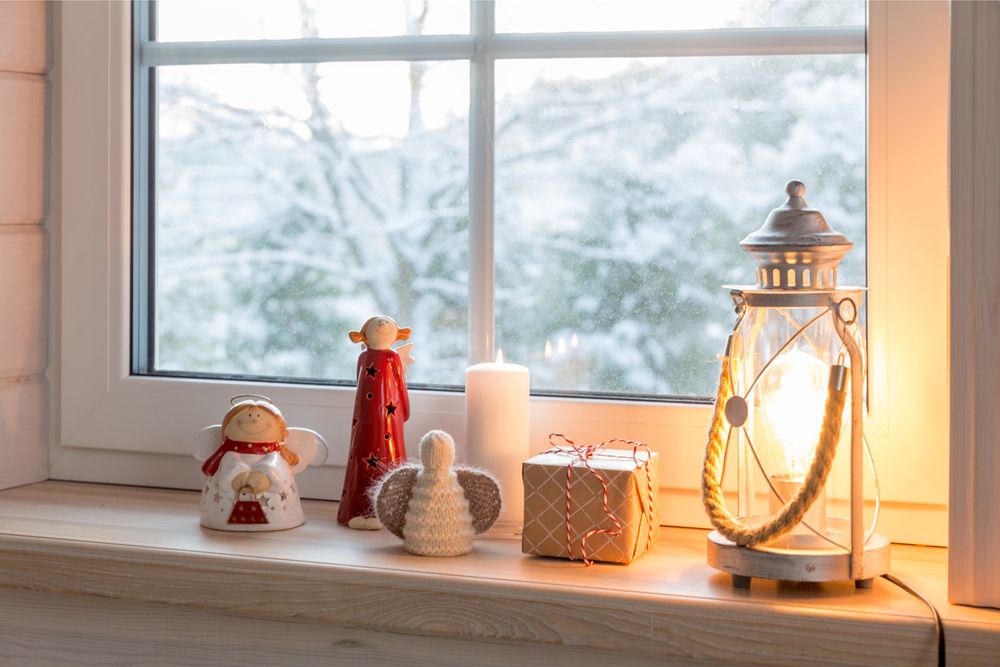 Santa Claus is coming to town, riding on a sleigh! And he is lighting the way ahead with a pretty red lantern. You can also light up your home with lanterns and they do look good as centrepiece or in dainty little corners. Our favourite place to use these Christmas lights is by the windows.
What You Can Buy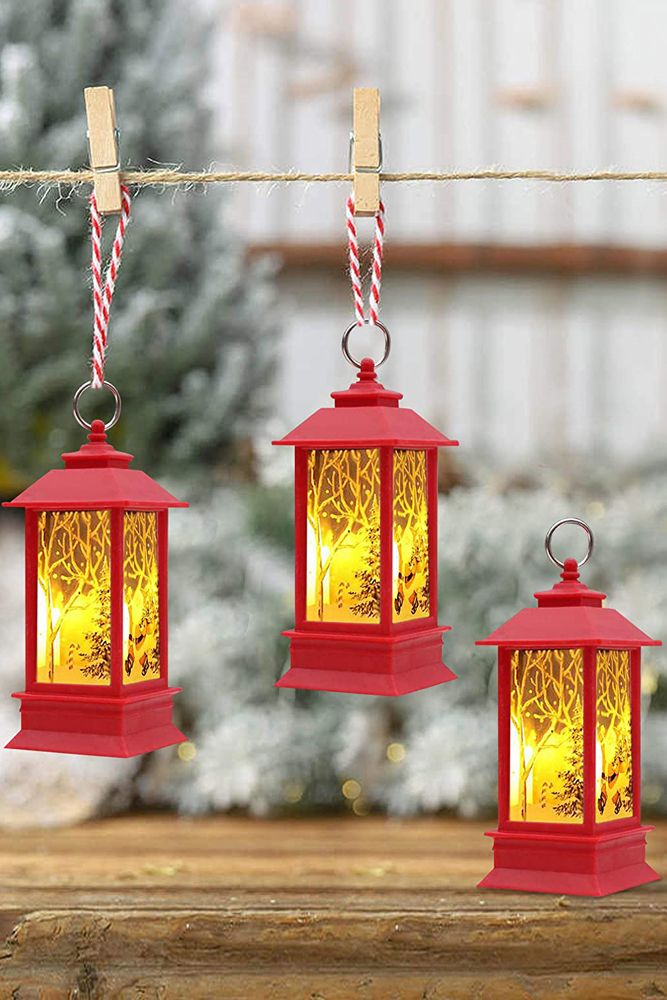 When Santa brings a lantern with him on his sleigh, why shouldn't you have some too. This ribbon with lanterns makes the perfect decoration for outdoors.
Buy here.
Bonus Tip: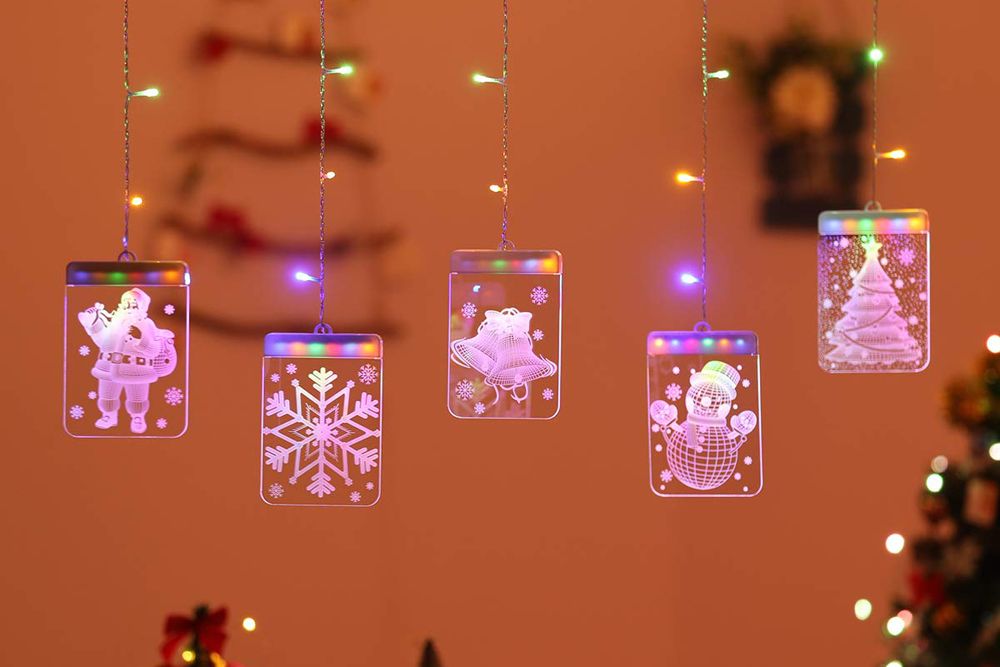 Keep your eyes open for innovative decor items like this LED-lit curtain of string lights. These are literally the cutest Christmas lights we have seen this season. Aren't they!
Buy here.
We hope you have a LIT and a very merry Christmas!!
Did you love these ideas? Are you still looking for DIY Christmas tree ideas? Then you must check this out: Christmas Tree With Potted Plants?
Send in your comments and suggestions.