Jingle bells, jingle bells, jingle all the way!!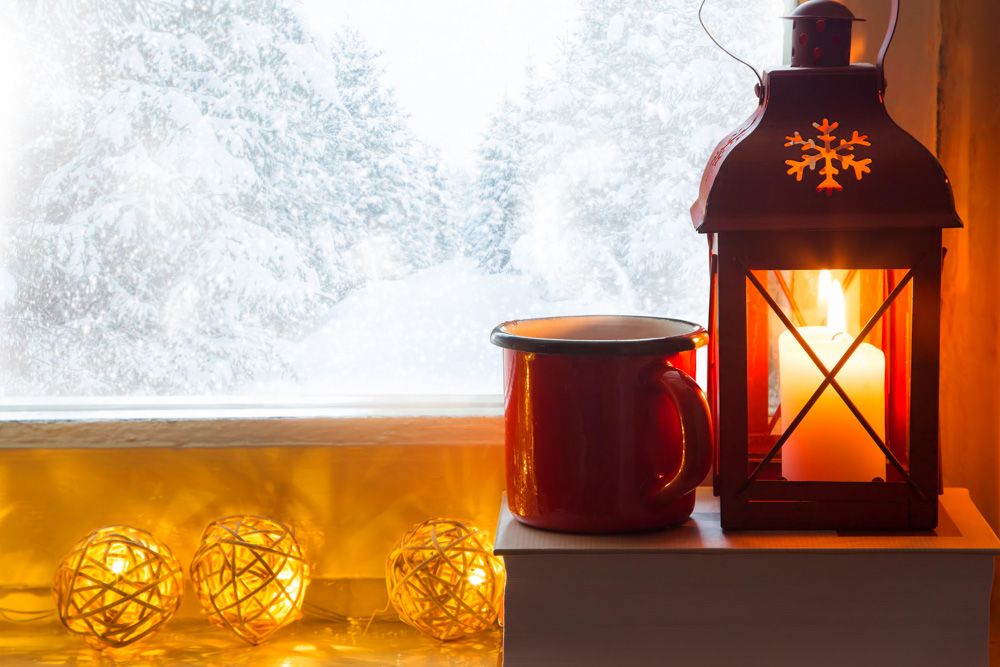 Who doesn't like a bright and well-lit home on cold winter days? And especially with Christmas round the corner, your home should shine like a diamond and we are not even exaggerating. Santa Claus comes through the chimney but he is definitely attracted by lights and stars. And, we all know how much we love him. So, this Christmas, why don't you invest some time and go light shopping? There are SO many Christmas lights to shop for and they will transform the way your home looks!
Christmas Lights #1: String Lights
Pretty much the light for every occasion, string or fairy lights are the most easily available and most affordable lights in the market. From colourful to uni-colour strings, shops are flooded with string lights. You can buy the regular ones or try the LED ones that are brighter and last longer. Deck your windows, staircases, doors, vases, mason jars, bottles and the list goes on.
Bonus tip: This is the best time to use the leftover lights from Diwali!
Christmas Lights #2: Icicle Lights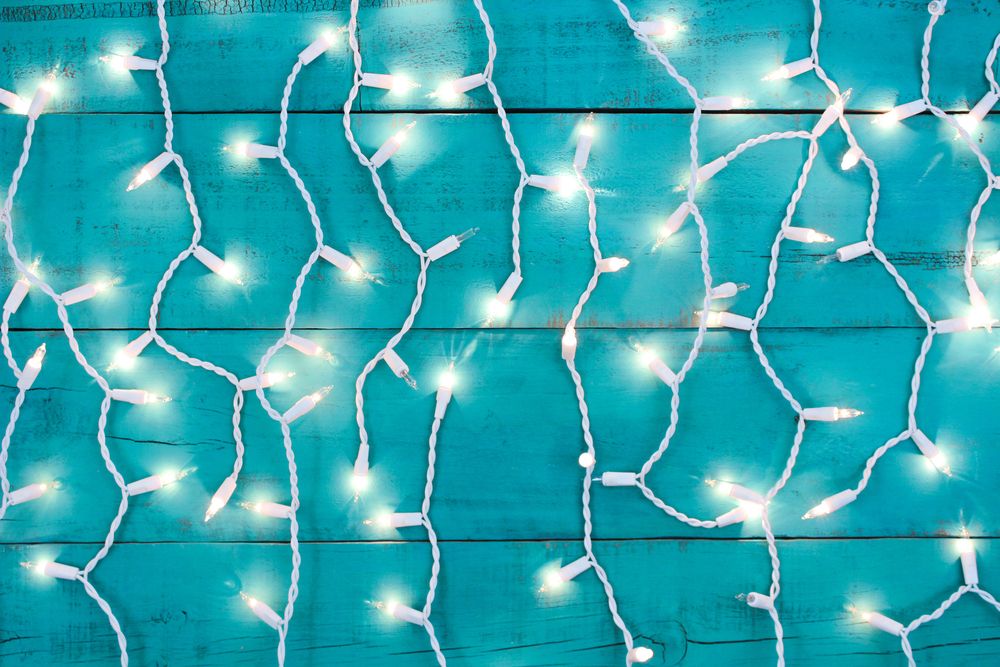 Clear white, warm white, cool white, multi-coloured and colour changing – you name it and you will get it. As the name suggests, icicle lights resemble frozen ice droplets and boy, do they look stunning! Hang these lights atop windows on a chilly night and you can experience snowfall even in the warmest city in your country. Available on Amazon and in local markets.
Christmas Lights #3: Net Lights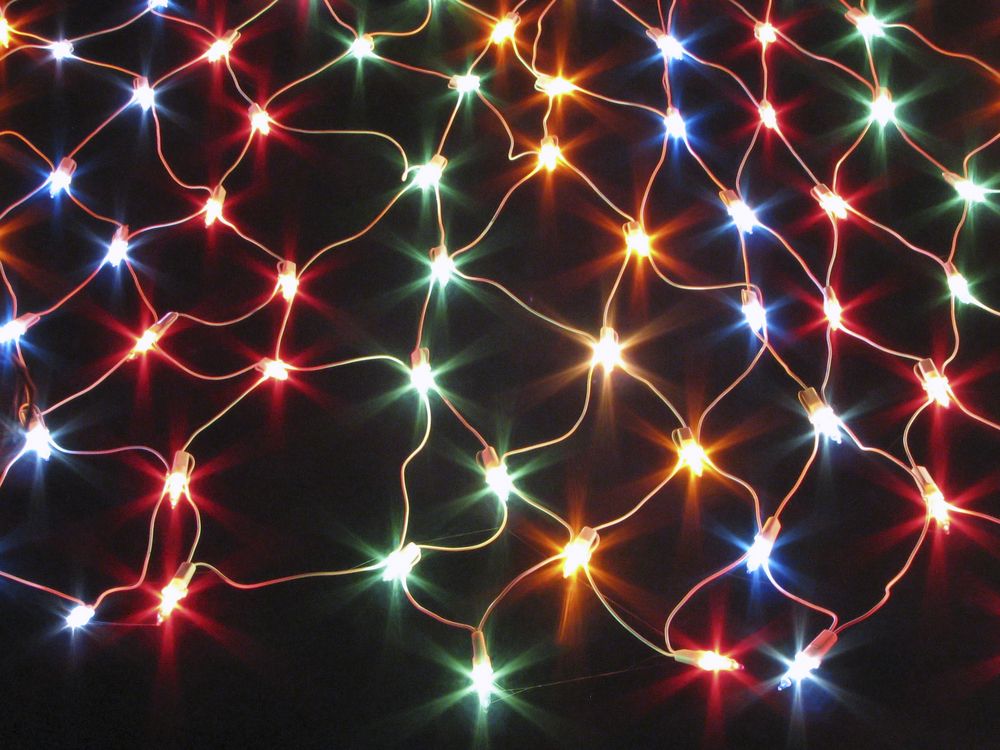 So you have a lot of plants at home and in your garden and you do not know how to brighten them up. We have the simplest trick for you. Get your hands on some net lights and your plants will never look the same again. We personally love the multi-coloured version of this. Just place the net on your plant and it will light up like a dream. Easy to use and looks lovely!
Christmas Lights #4: Battery-operated Lights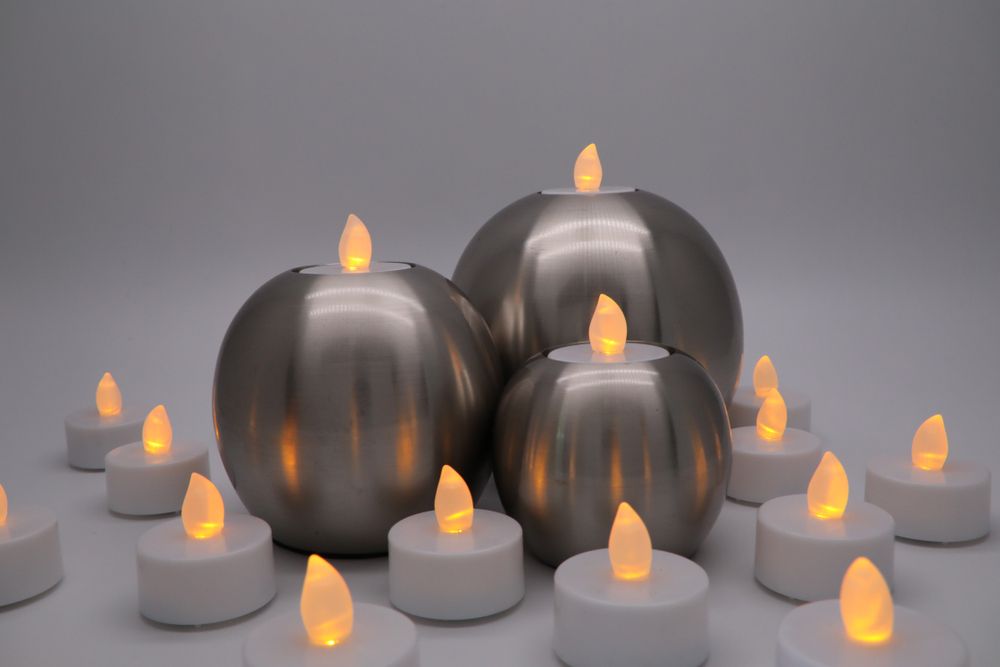 Lights come in all shapes and sizes and Christmas is one festival when the market gets flooded with these. There is nothing like enough plug points and extension cords when you want to light up your entire home. So, battery-operated lights will come to the rescue. Tea lights and candles look very pretty and deck up your tables and corners without any hazards.

Christmas Lights #5: Solar Lights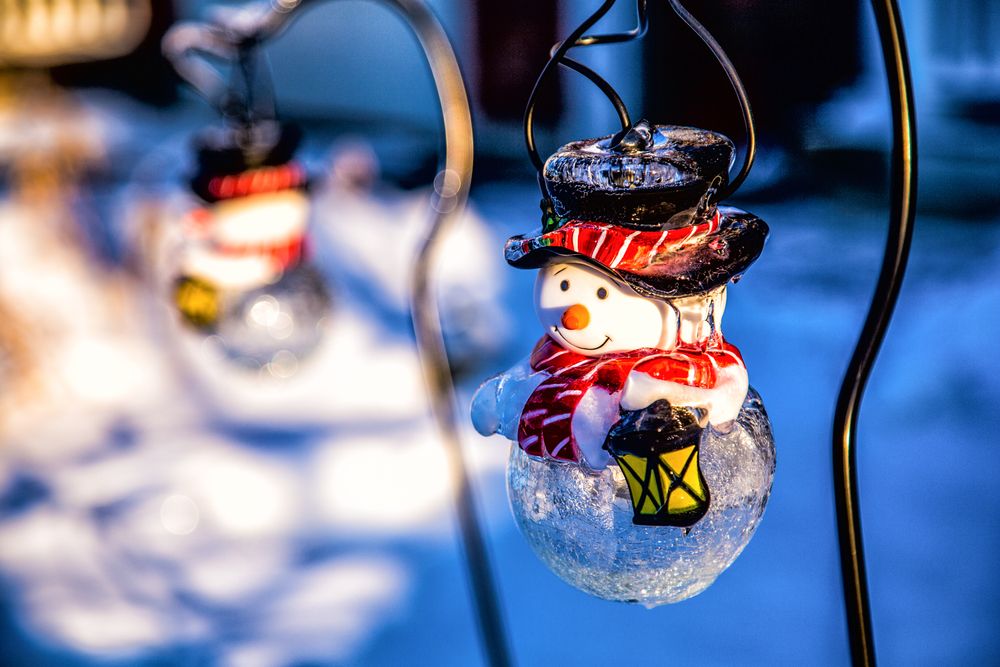 Do you love lighting up the exteriors of your home but worried about where you'll get electricity from? Well, solar lights come to your rescue! Did you know that there are lovely, decorative solar lights available online? You will be spoilt for choice and will also receive the award for saving power and going eco-friendly. Imagine when cute snowman-shaped lights light up, your garden is going to look so dreamy.
Christmas Lights #6: Novelty Lights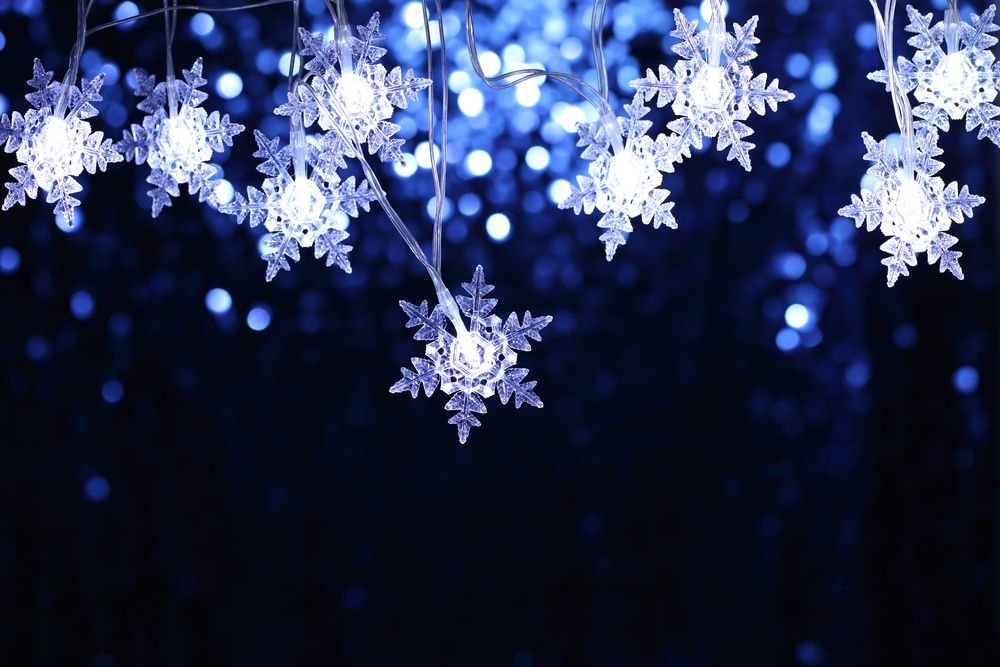 What is Christmas without some snow? And when you live in a place where you do not experience snowfall, you can get your hands on some snowflake-shaped lights. Pick them up in cool white and when they light up, you will find yourself lost in the beauty of it. You can shop for these online and they come in a variety of shapes and sizes. Some big ones can also be folded once you've used them.
Christmas Lights #7: Decorative Light Structures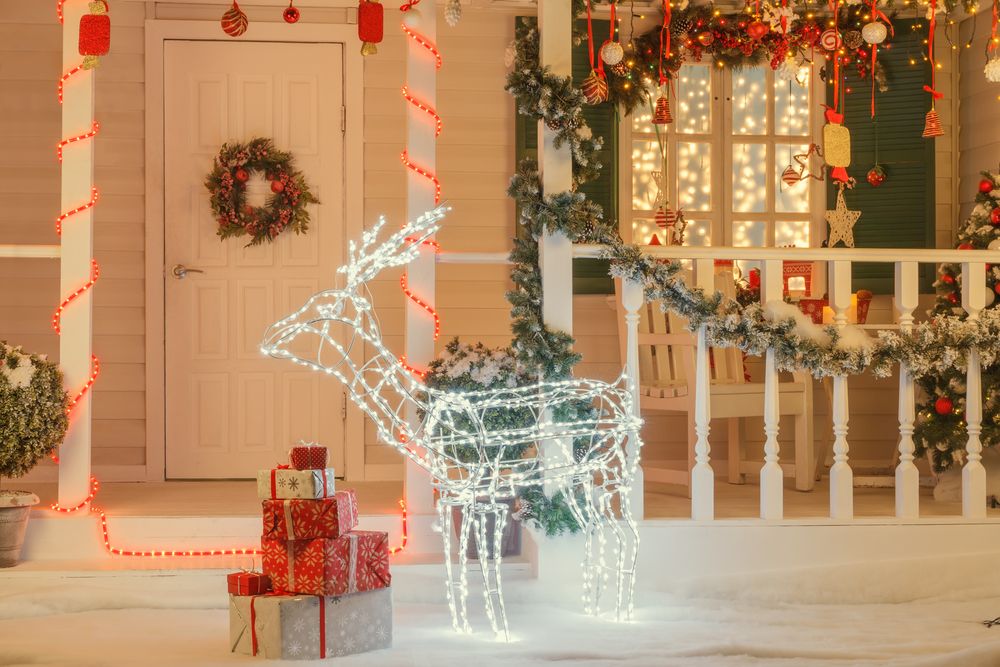 Santa Claus is coming to town, riding on a sleigh! Now you have a chance to have a permanent reindeer in your garden or even at home. When just string lights are not enough and you want a full-blown Christmas theme at home, you must get a structure and light it up. While a reindeer will look fun and catchy, a lit tree structure will also act as an additional Christmas tree without actually having to decorate one!
Christmas Lights #8: Wire Lights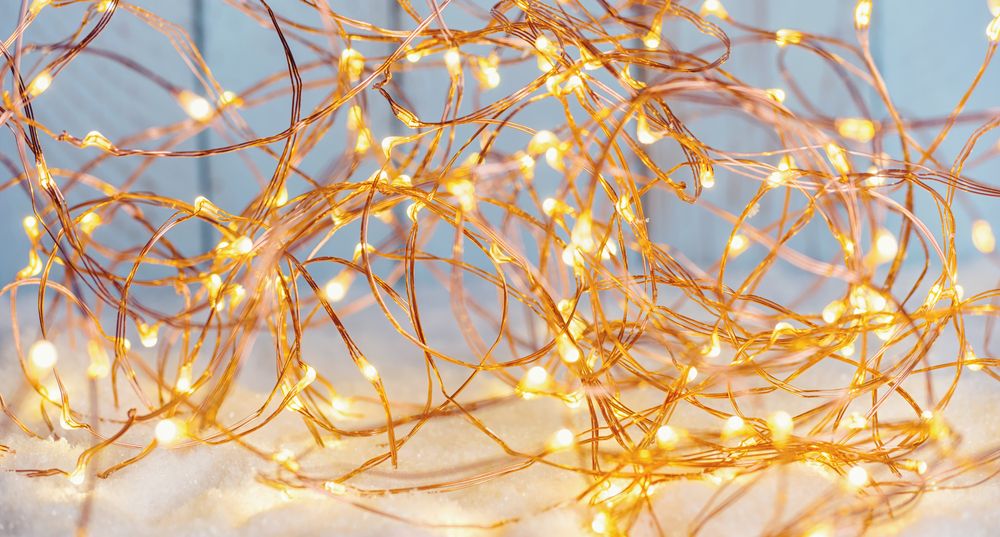 A variant of fairy lights, wire lights look similar but have a completely unique characteristic. Wire lights can be twisted and made to take any form and shape. You can do so much with wire lights if you have a creative mind. Twirl it around railings, chairs, wooden poles or anywhere you think string lights will not stay put. These are a simpler take on its counterpart!
We hope you have a LIT and a very merry Christmas!!
Did you love these ideas? Are you still looking for DIY Christmas tree ideas? Then you must check this out: Christmas Tree With Potted Plants?
Send in your comments and suggestions.