On walking into a dark room, our first impulse is to switch on the light. As lights play a vital role in how we perceive any home, it makes sense that we use gorgeous traditional lighting to brighten our homes this festive season. From the biggest rooms to the quietest corners, festive lights can breathe life into every nook and cranny of your home. Join us as we peek into several homes with different types of lighting – those that are the focal point of the room, as well as those that subtly uplift the home. As Diwali approaches, draw inspiration from these Diwali light decoration ideas and brighten your home!
#1: Lighten up your living room this Diwali
As the primary entertaining space, the living room sets the mood for the home. Why not entertain guests in style with unique lights? While living rooms with high ceilings can look at grand or contemporary chandeliers depending on your style, homes with low ceilings can opt for more modest versions. These can be coupled with intriguing pendant lights that envelope the room in a soft, warm glow.
While chandeliers are statement lights that become the focus of a room, pendant lights are more subtle in their impact. You can also go for some bright LED festive lights if you want a modish and contemporary look for your living room. So shoo away darkness from those dull corners and install these hanging lights to make way for good cheer!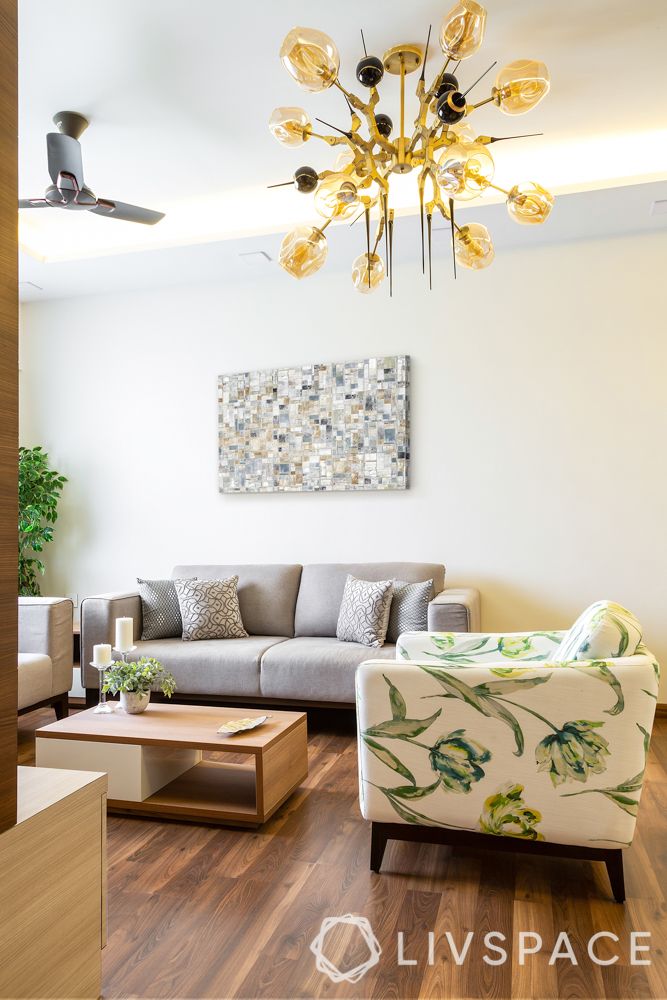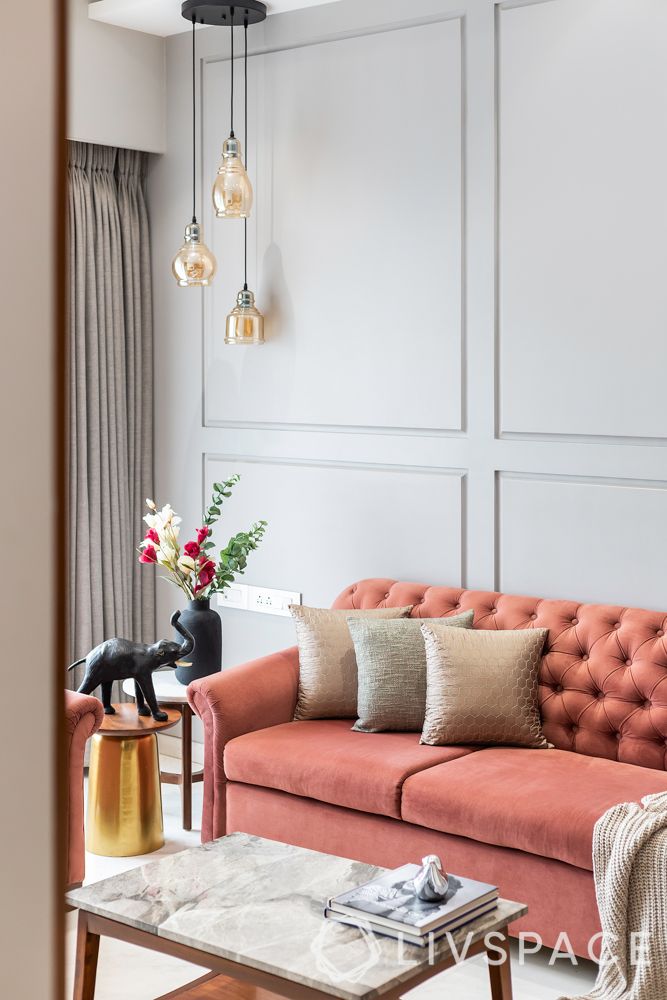 #2: Diwali lighting for dining room
As the saying goes, the family that eats together, stays together. The right lighting sets the mood for conversations that flow over the course of a meal. So far as Diwali light decoration ideas go, nothing beats traditional, candle-inspired chandeliers for some old-world charm, or wall-mounted lights for a more colonial aura!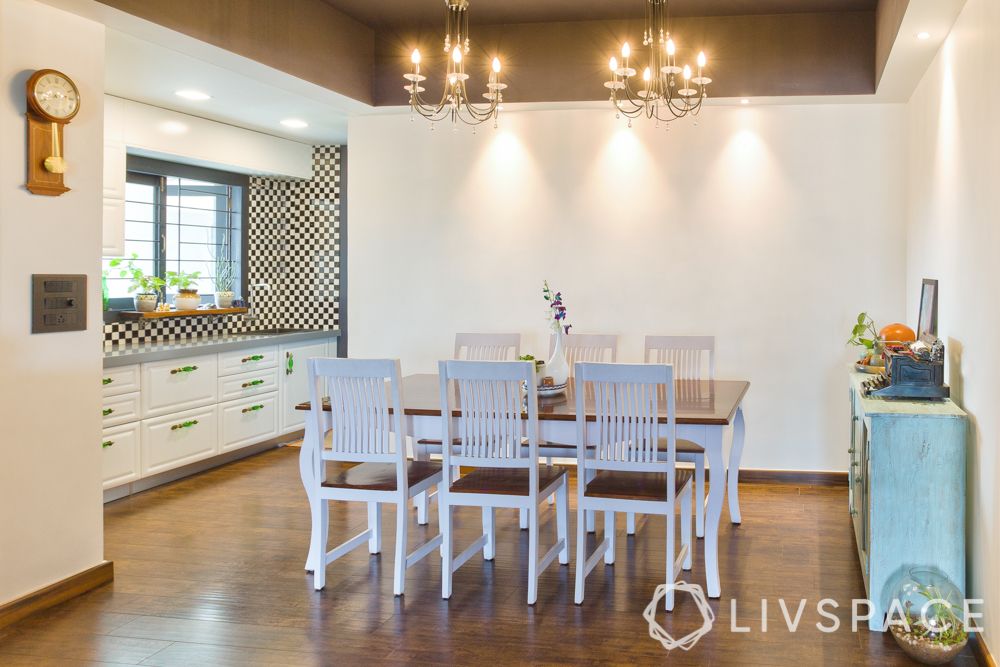 #3: Radiant passageways to welcome prosperity
Be it at the entrance of the home or even between rooms, passageways are opportunities to flaunt your lighting ideas. Welcome your guests with pretty pendant lamps in the entryway. When you are trying to make the most of a narrow passage, nothing works better than a bunch of pendant lights. In addition, if you have a foyer then you can opt for some dazzling outdoor festive lights like Chinese lanterns or electric lamps.
Inside the home, let us not forget the passages that connect different rooms. Add the spirit of festivity to these passageways with traditional lights.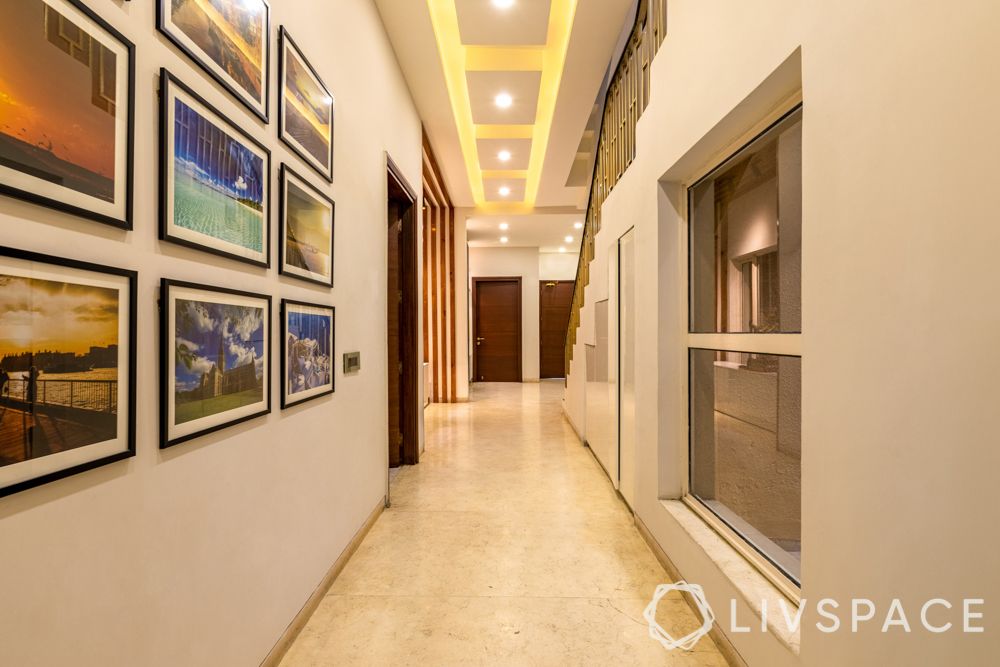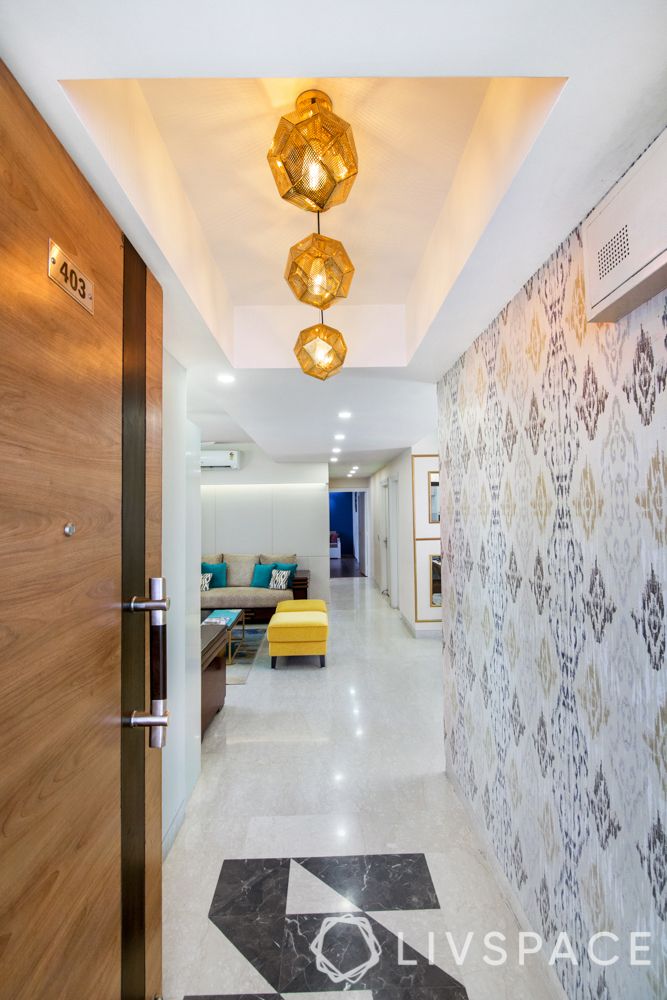 #4: Brighten up your bedroom
Aesthetic and traditional lights in a corner of the bedroom sets the mood for pillow-talk. They create a laid-back atmosphere conducive to rest and recuperation. The use of bedroom lights in elegant designs add to the charm of the bedroom while keeping the harsher lights away. Table lamps bring in soft lighting that lets you read or work in bed without disturbing your partner.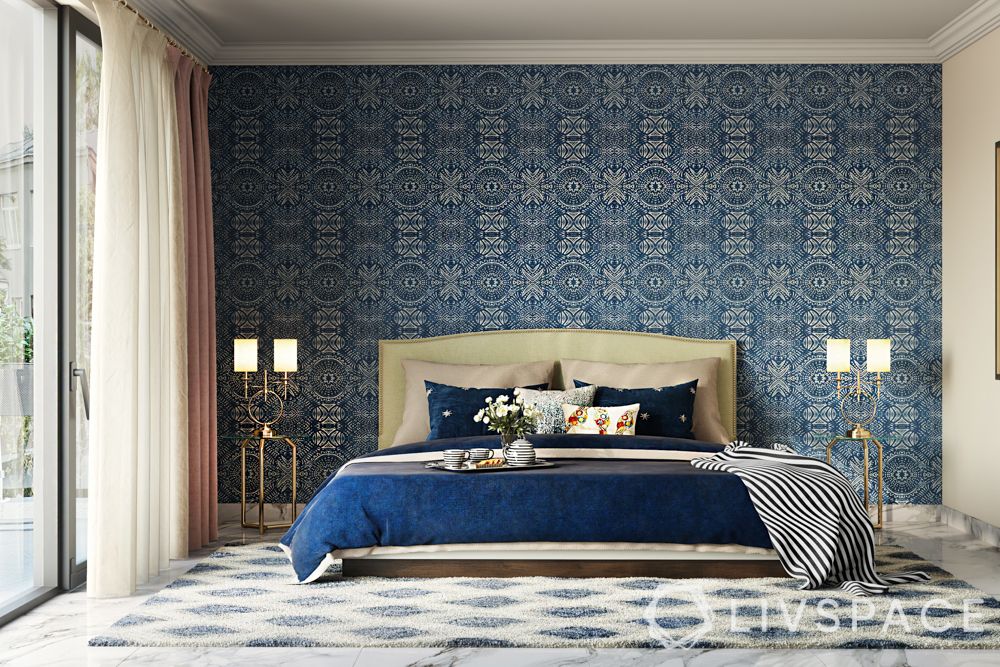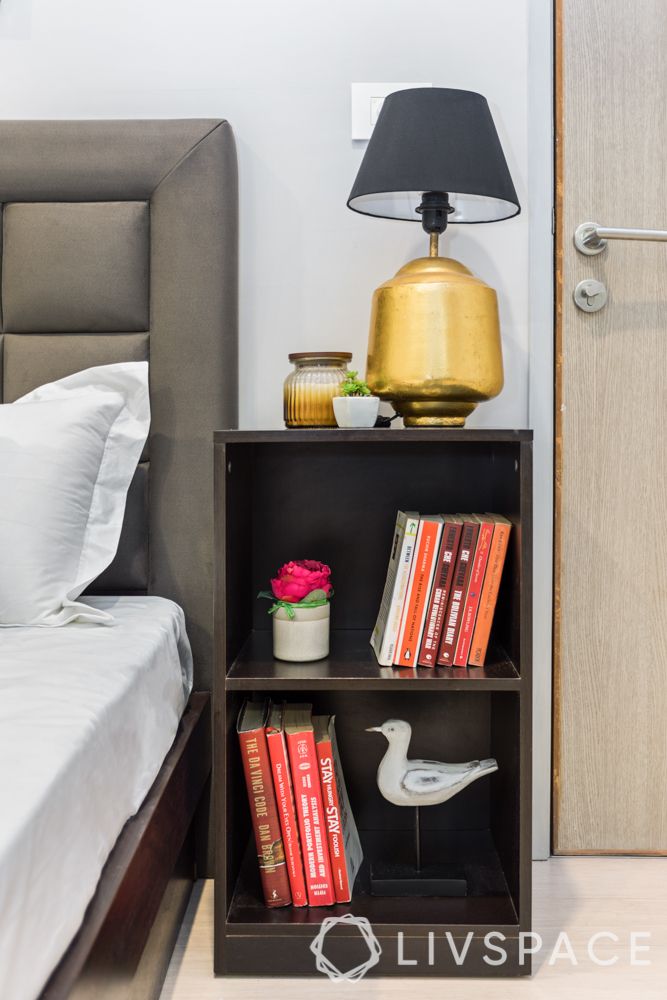 #5: Diwali light decoration ideas for your balcony
The balcony is an often overlooked yet crucial part of your home. Using outdoor festive lights can create a magical aura that is perfect for Diwali! Give this traditional festival a contemporary spin with LED festive lights available in the form of diyas, fairy lights and more. Balconies are also a great place to hang decorative lanterns. Opt for these hanging lanterns for an elegant look or choose these bulb-style fairy lights to add warmth to your open area.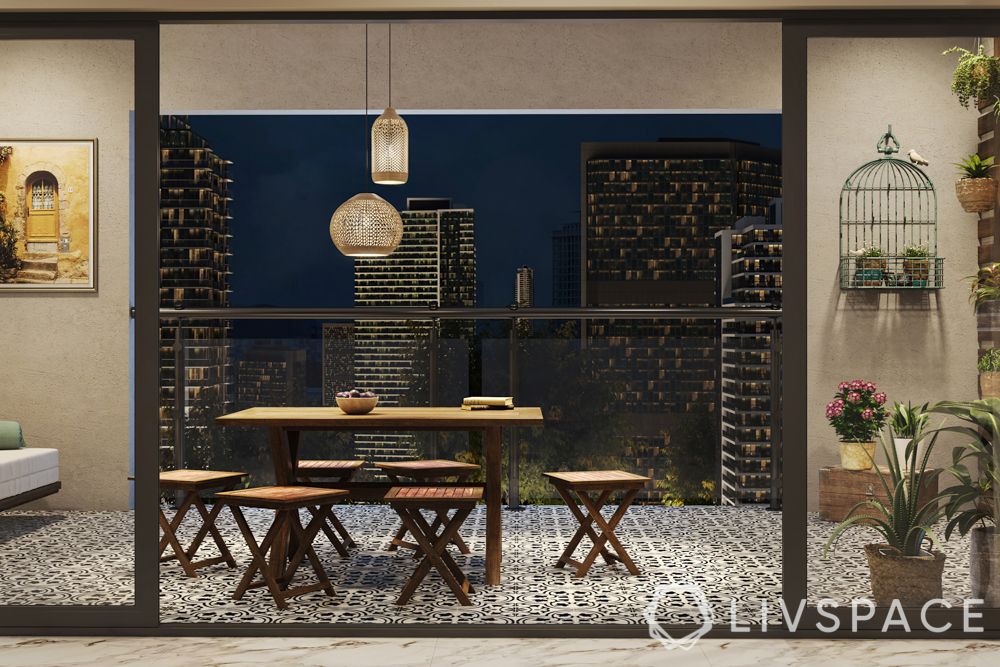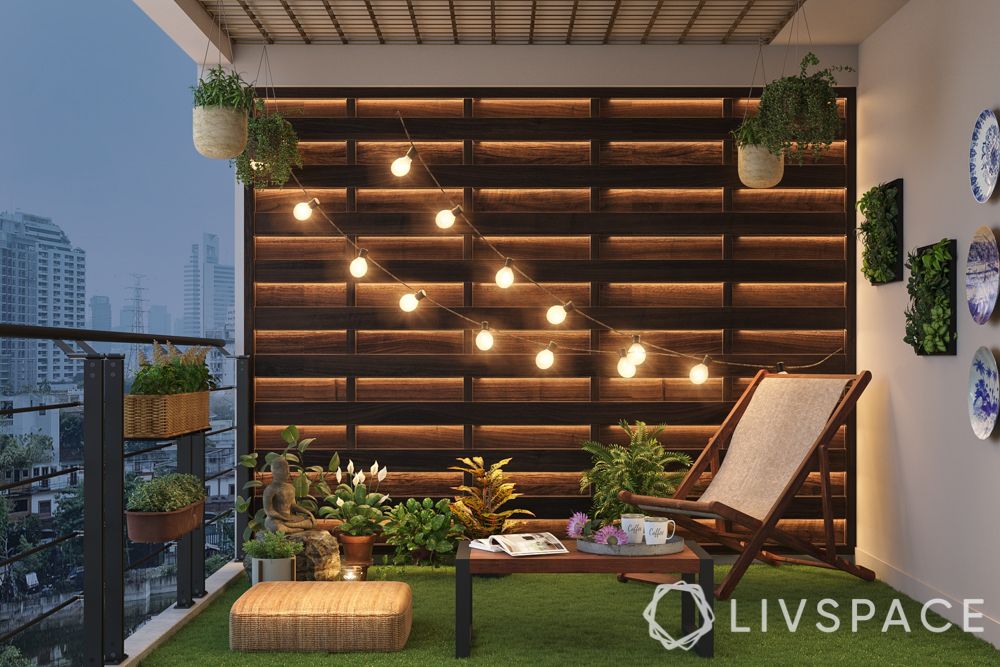 #6: A mix of trendy and classy lighting for festive lighting
How do you make a boring space interesting? Some unusual lighting will do the trick! If you are looking for Diwali light decoration ideas, mix and match different lighting styles to create something elegant and exquisite. Breathe life into your study or home office by using a mix of bright wall colours and stunningly ethnic lighting. This traditional chandelier is an off-beat choice of lighting for this boho-chic room. However, the unusual combination does work!
Similarly, you can glam up a simple living room with this grandiose and traditional chandelier set. Find the right blend of lights, stand back and watch your room come to life!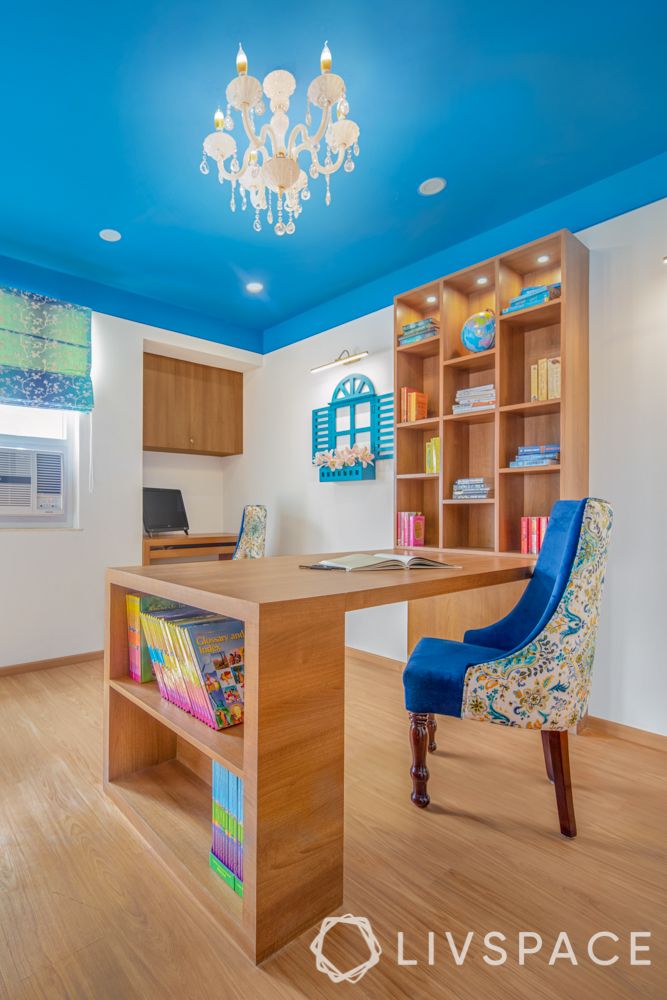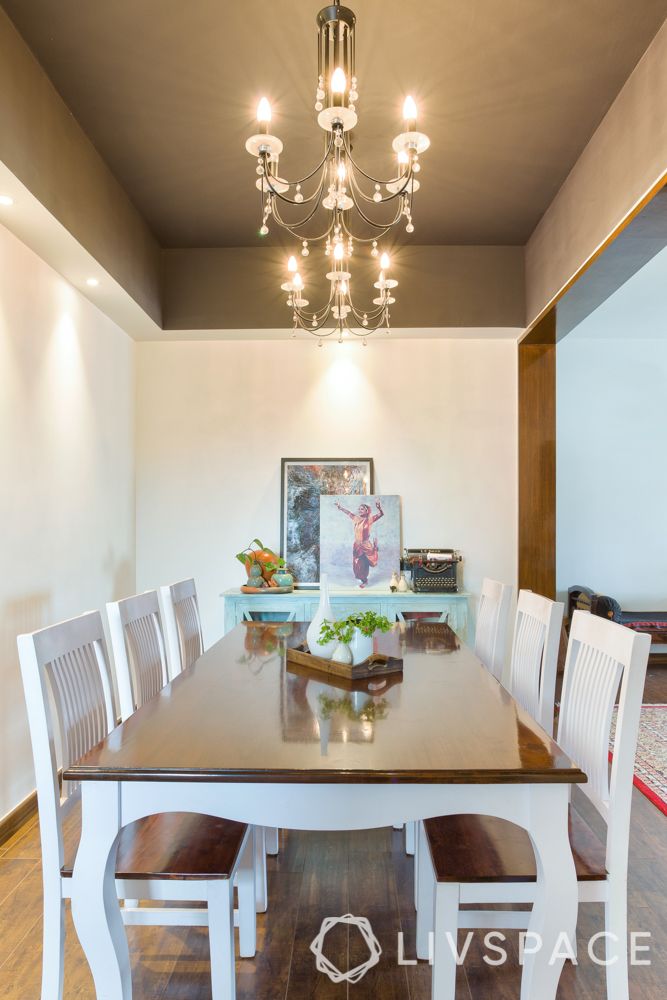 Looking for more Diwali light decoration ideas? Check this out: The Best of Lighting for an Absolutely Stunning Diwali.
Send in your comments and suggestions to editor@livspace.com