Brightly lit up streets, guilt-free sweet binges, and a festive vibe all around – what's not to love about Diwali? India's most awaited festival is just around the corner but along with it also comes the stress of cleaning your house to make it Diwali ready.
According to Indian traditions, Goddess Lakshmi and Lord Ganesha are worshiped during Diwali. As both these gods have close ties with wealth and happiness, (Shubh, Labh) people pray to them for happiness and prosperity in their homes and lives. However, the gods are believed to visit only clean and well-decorated homes, making Diwali cleaning an absolute must.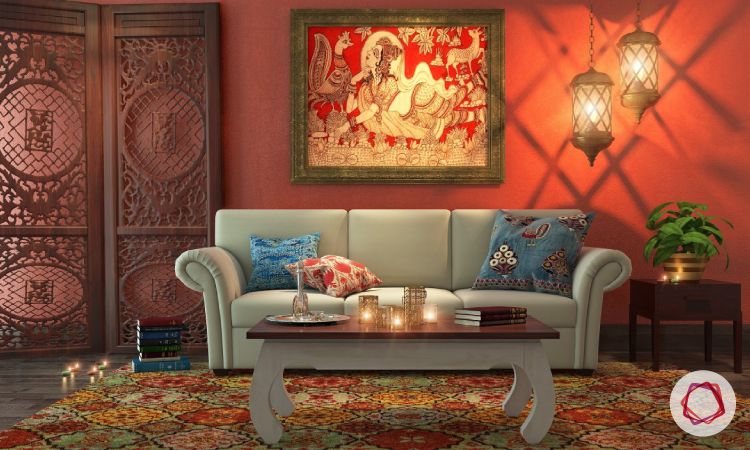 Here are our quick tips for hassle-free Diwali cleaning so that you have a sparkling home just in time for the festival.
1. Spruce up your home
Start with your least favorite areas and things which will stay clean for at least a couple of weeks. Organizing cupboards and bed boxes take only a couple of hours and can be dealt with easily. When it comes to cleaning your kitchen, you need to plan ahead. Cabinets, fancy crockery, chimney, kitchen tiles, all these cannot be done in a day. So divide the task in two or more days so you can get through it easily.
2. Declutter
This is one of the best times of the year to get rid of the unwanted items. Follow the one-year rule – anything which you haven't used in the past year won't find its use in the future as well. This includes clothes that do not fit, gadgets/appliances that no longer work, worn out accessories and every unused item in your home. You can also spread some festive cheer by donating unwanted items to orphanages and shelters. Read this article for more decluttering tips.
3. Polish your brass ornaments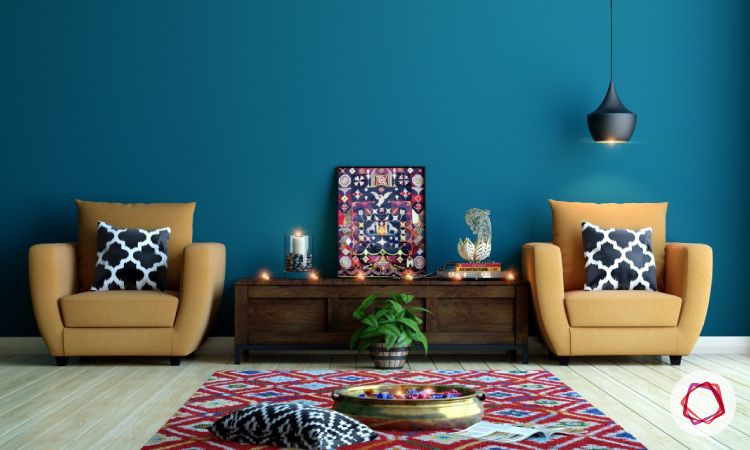 Brass is beautiful but tarnishes easily. Treat your brass idols, vases and lamps with a mixture of vinegar(½ cup), salt (1 teaspoon) and flour. Alternatively, you can use a chemical cleaner like Brasso.
4. Clean out glass lamps and candleholders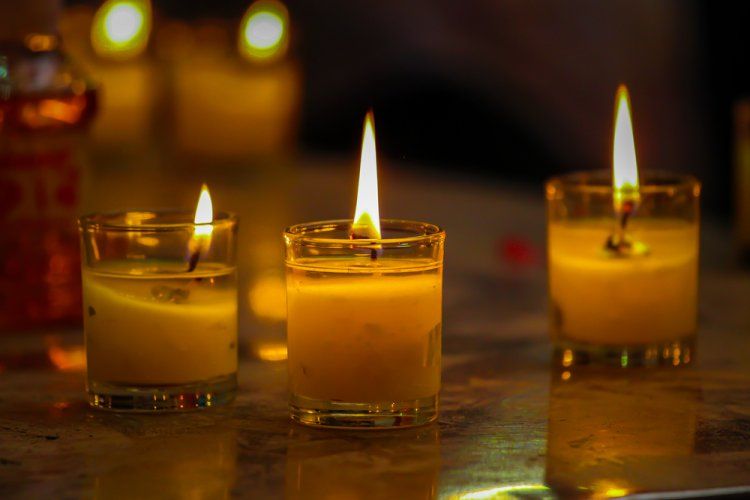 Remove old candles and wicks from the candleholders. Use a knife or blade to carefully scrape off any residual wax sticking to the edges. Pour hot water into the holder and let it stand for a couple of hours. Any remaining wax will float to the top and can be removed easily. Use warm water and detergents to get rid of other stains. Dry the glassware by turning them upside down on tissue paper or cloth to let the water drain away.
5. Dust clay diyas and paper lanterns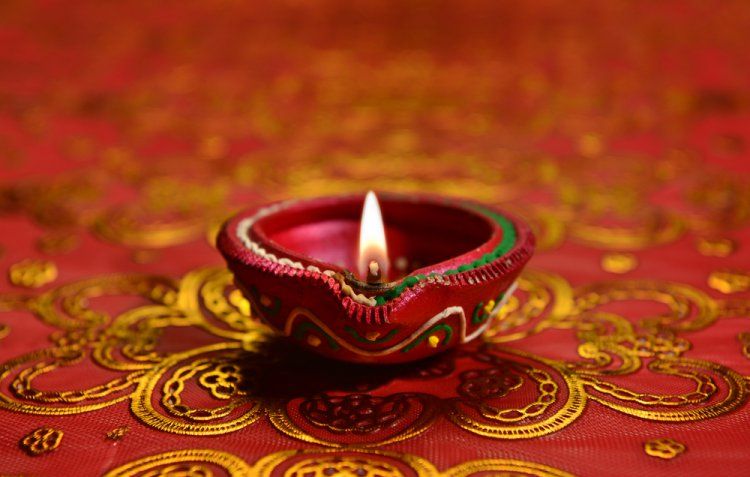 We all have that special, hand-painted diya or beautiful paper lantern that holds sentimental value. While you typically buy new diyas every year, you may have one or two family heirlooms that you preserve. Lightly dust these using brushes and wipe with a soft cloth to get them ready for Diwali. Avoid using harsh cleaners as they might damage the surfaces.
6. Get professional help
Consider getting professional help for your peace of mind. Send your curtains and sofa covers for dry cleaning so you can get them fresh and clean. These days, one can easily get professional cleaners for extensive and efficient cleaning of your house, especially around the time of Diwali. Every penny you spend on it will be worth it.
Diwali cleaning can be a stressful job, but these tips and the festive spirit will keep you going!