Looking to clean your kitchen before the festivities start but don't know where to start? It's a common homeowner problem so you're not alone! With a little elbow grease and these kitchen cleaning tips at the forefront of your cleaning process, you're all set to transform your kitchen from cluttered and untidy to as good as new.
Kitchen Cleaning Tips #1: Change the Sponges & Dishcloths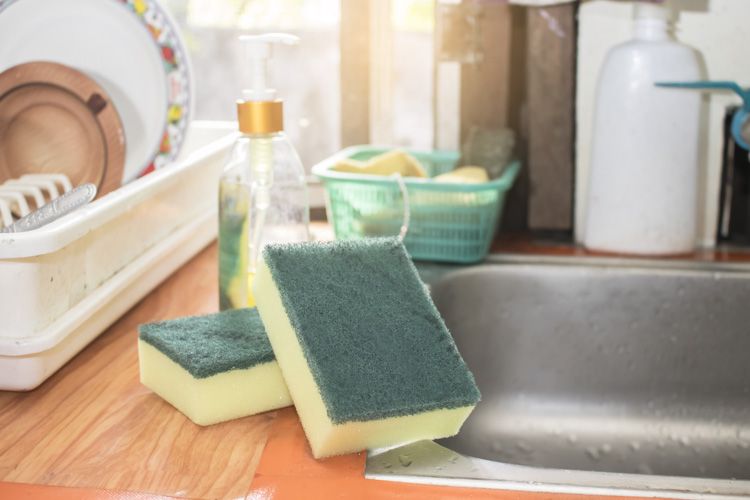 Kitchen sponges can spoil– they also carry foodborne pathogens. Now that we've got your attention, it's crucial to change your sponges regularly, even if they look clean. If you've just got a new sponge, ensure you wash it once a week. The same goes for dishcloths because even if they keep for much longer than sponges, they need to be washed and replaced regularly or else they facilitate the spread of germs in the kitchen– and you don't want that!
Kitchen Cleaning Tips #2: Tackle the Backsplashes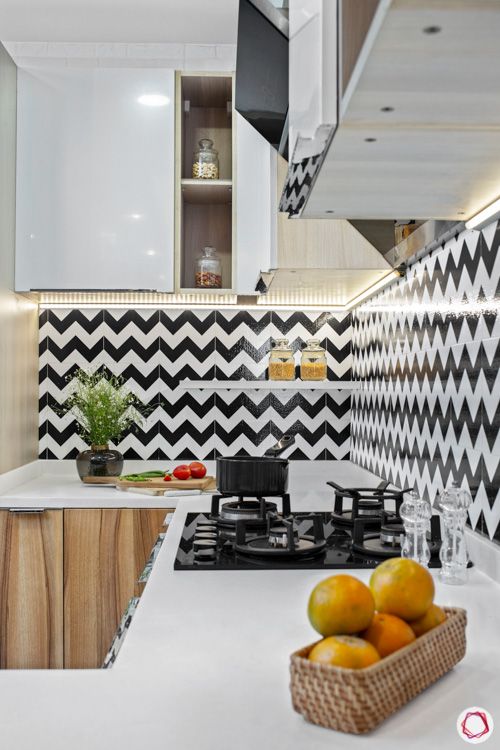 Backsplashes are yet another magnet for germs, even if you've cleaned up after accidental sauce splashes. Wiping down backsplashes with a wet cloth might remove visible stains, but the real trouble is the germs that collect on the backsplash. Rubbing alcohol is your saviour here! Use a clean cloth dipped in rubbing alcohol to thoroughly wipe down a tiles backsplash, paying special attention to gaps between the tiles. Consider doing this once a week to keep your kitchen at its healthiest. If you are looking for something more in depth, we recommend reading How Often Should You Clean Everything?
Kitchen Cleaning Tips #3: Fight off Bacteria in Woodenware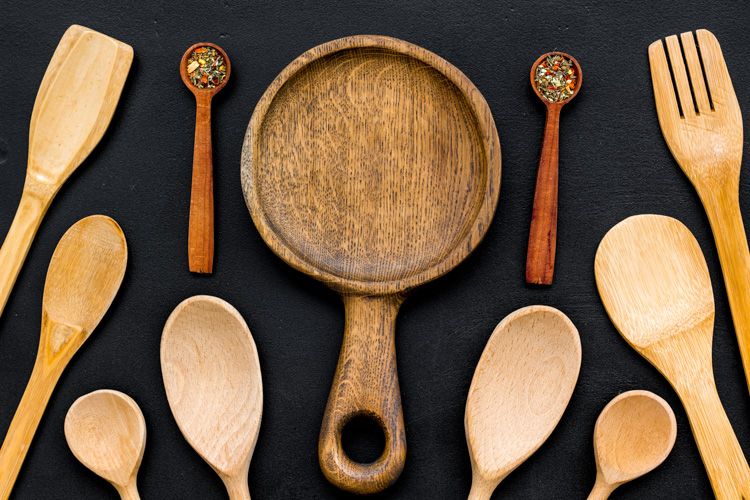 Have a wooden cutting board or use wooden bowls or utensils? Ensure your cleaning process goes way deeper than a quick rub in the sink. Wood has a natural tendency to absorb dirt, grime and spills so, use a clean sponge to work a mixture of baking soda and warm water into the surface. Rinse with clean water and blot the surface with a clean towel before allowing it to dry. If you want to restore the polished sheen, coat the surface with vegetable oil and wipe off the excess.

Kitchen Cleaning Tips #4: Clean the Light Fixtures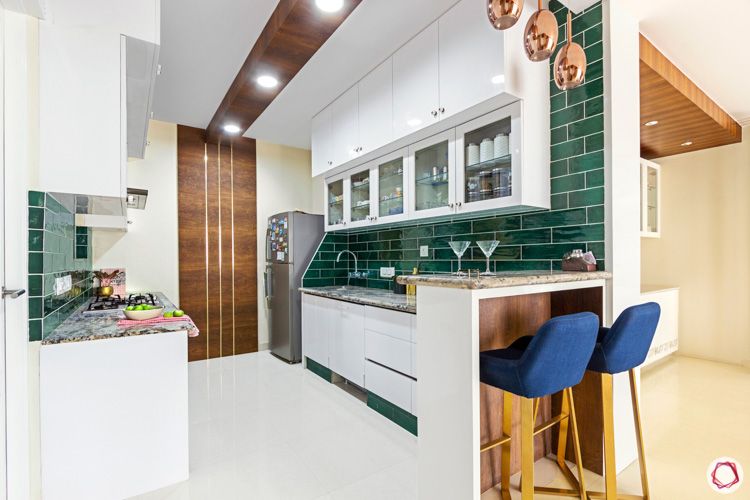 Many a time, while concentrating on the more obvious aspects of a kitchen, lights and other fixtures can be left out of the cleaning process. Dust off light fixtures, ideally before cleaning other parts of the kitchen, and wipe them down with a clean cloth if easily accessible. Continue to dust through the week to prevent build-up so you don't have much dirt on your hands (literally) when it comes to the next deep-cleaning session!
Kitchen Cleaning Tips #5: Vacuum the Shelves & Cabinets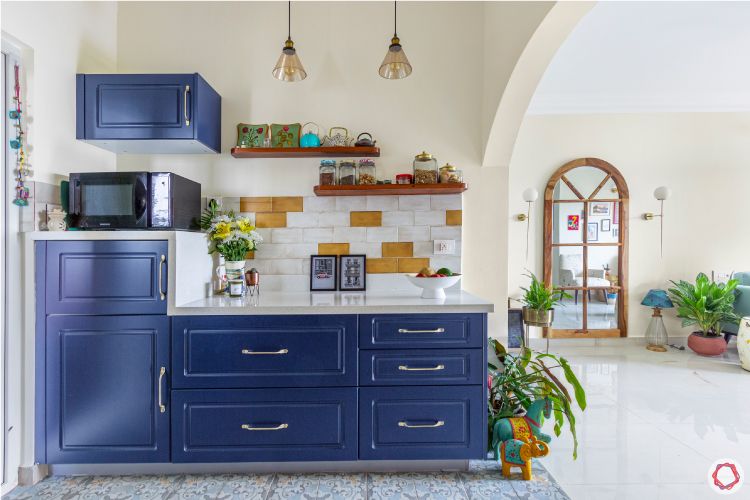 Pulling out all the contents of shelves, cabinets or drawers and giving them a thorough wipe down is always a good idea. However, sometimes you may just be moving the dirt around instead of actually getting rid of it– to counter that, considering running the vacuum nozzle through your cabinets and drawers. Aim at the corners to get rid of unseen dust and make sure you get the doors and hinges, too. If you have a white kitchen, we recommend following this guide.
Kitchen Cleaning Tips #6: Don't Miss Doing These Vital Things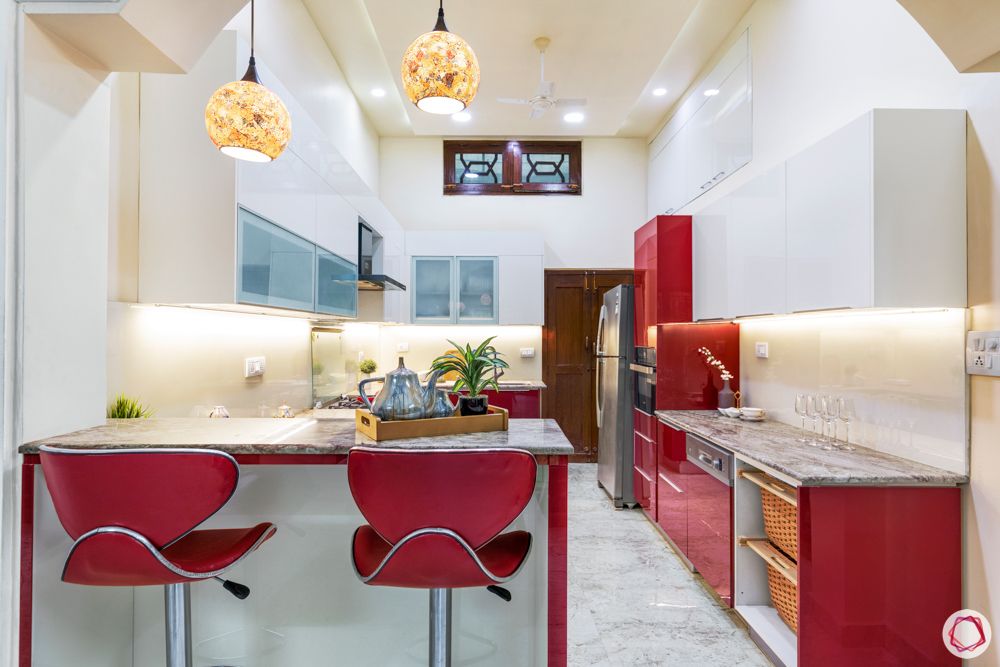 While these might seem simple enough, we often overlook some basic necessities in keeping our kitchen clean. Avoid having a pile of dishes in the sink – this not only makes your kitchen look cleaner, but also keeps insects and rodents away. Moreover, wipe down the sink and other surfaces with a cleaning solution once you are done with the dishes. And do not forget the kitchen floor, either. Also, don't forget to take out the trash daily!
You can also clean your microwave oven on a weekly basis with lemon and water. Also,you'll need to check on the contents of your refrigerator periodically to discard expired items and clean surfaces. These little kitchen cleaning tips and odds and ends are a definite step-up in the process of making your kitchen cleaner and healthier to cook in! Here's The Definitive Modular Kitchen Cleaning Checklist for detailed information!
Also, if you liked these, take a look at 5 Overlooked Spots You Should Clean NOW.
Send in your comments & suggestions.